True love stories are always heartwarming and fun. This adorable couple both have down syndrome and they posted photos of their magical wedding with 200 guests on social media. Polly and Joe met each other eight years ago in college, they instantly fell in love and they say the attraction was mutual right from the start, in May they made it official and the wedding was pure magic filled with unicorns and singing waiters.
The reason they shared their wedding and photos with the world is they hope it will help others. " It would be wonderful if our story could touch the lives of others struggling to cope with any kind of disability or inequality, the greatest thing is to love and be loved in return. "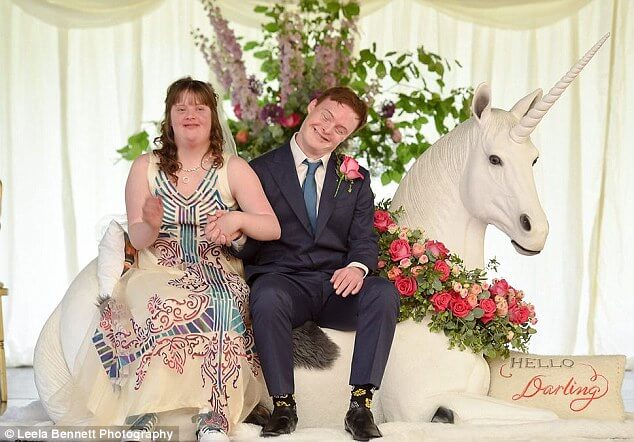 The cute couple wanted their wedding to have a festival vibe, and they reached their goal with a great wedding by the photos you see.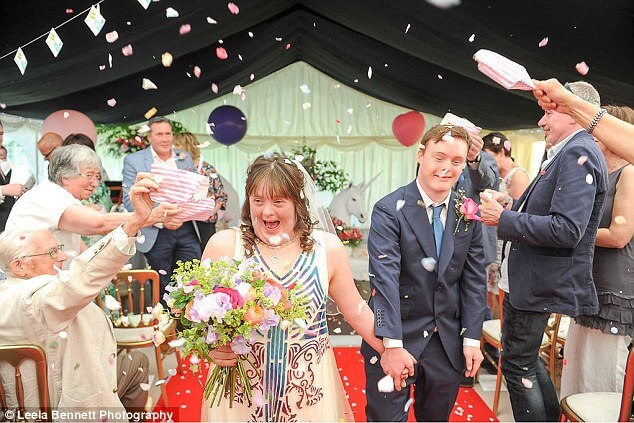 With the help of their families and friends, all the tables were decorated with wild flowers in many colors, pastel-hued bunting hung from the sides of the reception at the Brewerstreet Farmhouse in Surrey.
The wedding also had waiters singing Ratpack tunes and a plant and flower stall, lots of helium balloons in pink and blue. " Our favorite parts of the day were saying I do. exchanging rings and dancing to Labyrinth " Poly said while wearing a white gown patterned with lilac all over the white veil. " We also love that so many people came to celebrate with us. "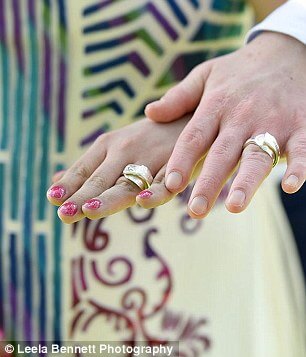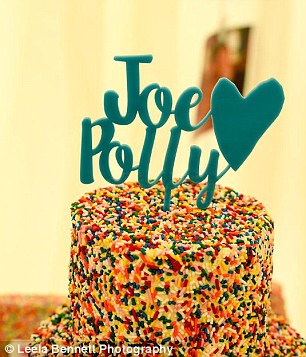 The couple enjoyed singing and dancing before saying their vows. They played the famous Abba song I do, I do, I do with their guests joining in.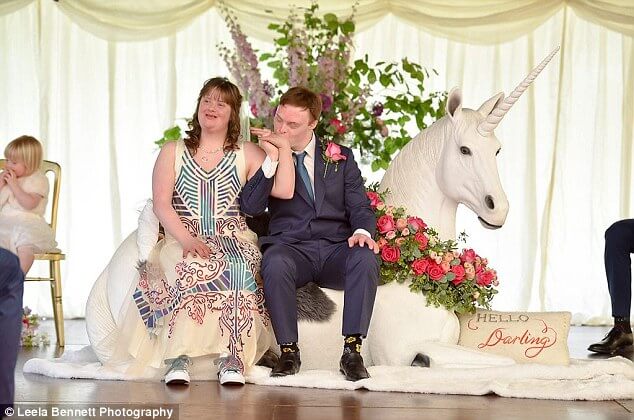 Just before exchanging their unique rings made out of silver sugar tongs they danced to Come What May – the song Nicole Kidman and Ewan McGregor did in the movie Moulin Rouge.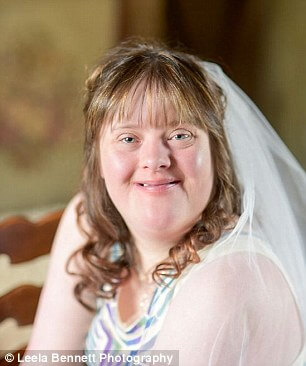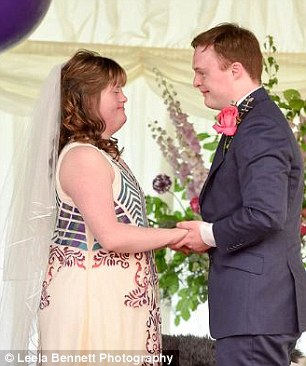 A unique moment in the wedding was when a white unicorn throne was on display while the couple posed for pictures taken by Leela Bennett Photography.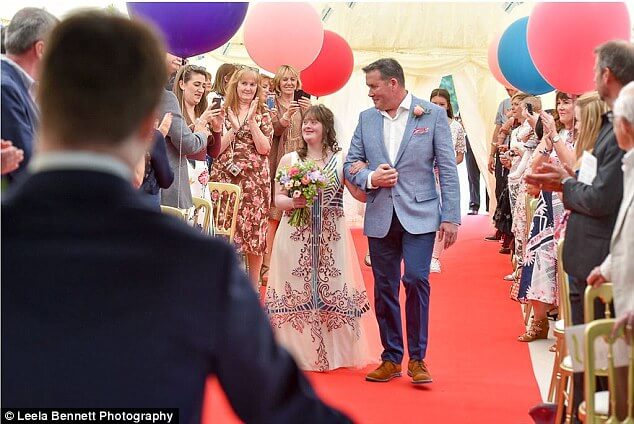 While on the unicorn throne, Joe gently took his new wife's hand and gave her a loving kiss. The couple also had a cute cake with multicolored sprinkles and the words Polly and Joe with a heart.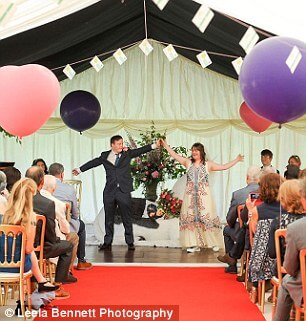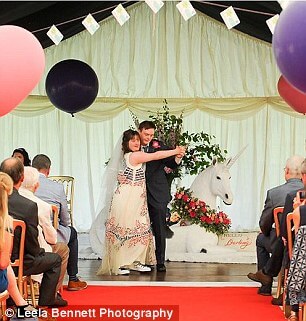 The guests at the wedding got homemade jams and chutney as gifts, they also wore special wedfest wristbands. " My advice to other couples, especially to young adults with special needs, is to live the dream, believe in yourselves and that anything can be possible.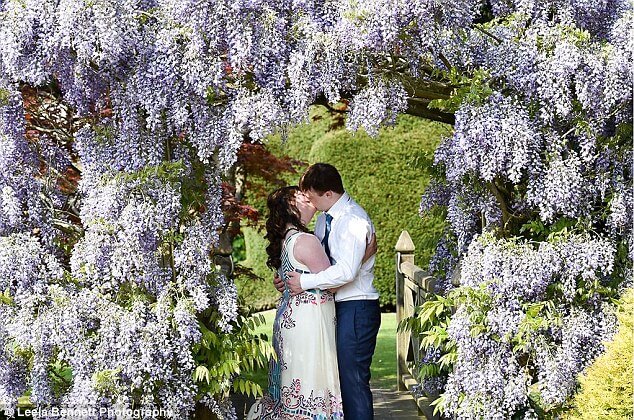 If you wanna see the full wedding video by Georgia Furness Films, click here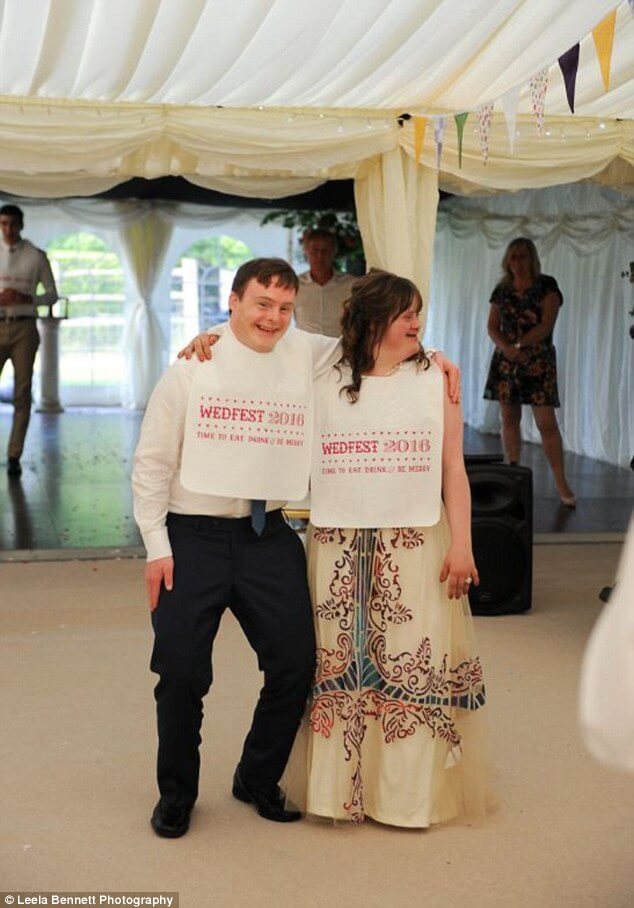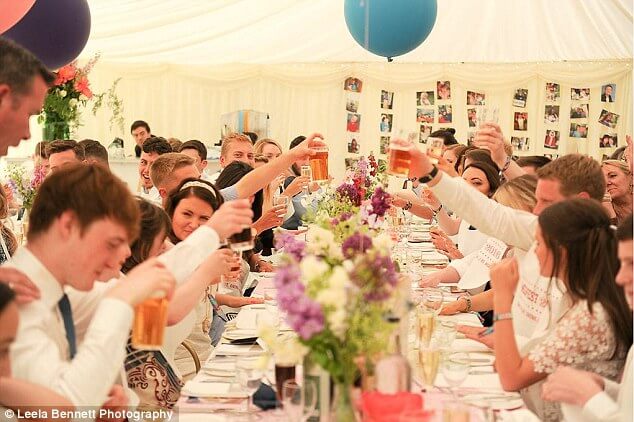 Source: Dailymail