Can you believe this tremendous, surrealistic sculpture is made out of dahlias?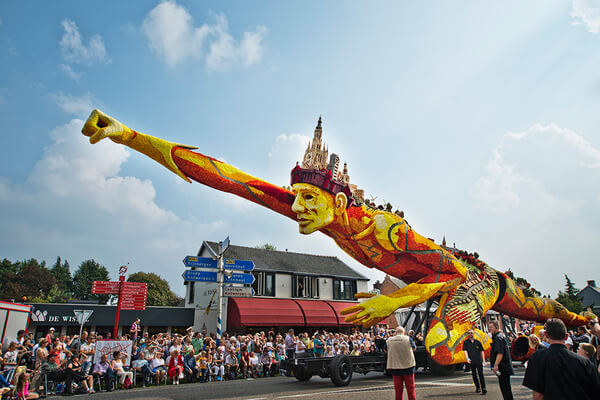 So many details at the back  presenting

urban

and rural

scenery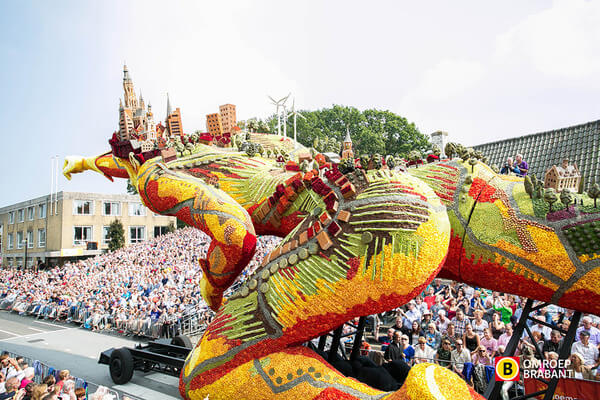 The largest flower festival in the world "Corso Zundert" has been held every year in the small town in Netherlands,located near border with Belgium, Zundert. In early September tremendous, giant sculptures made of dahlias parade through Zundert's narrow streets, leaving citizens and visitors amazed by their size and beauty.You can imagine how much work and love has been invested in these amazing sculptures; firstly to grow so many flowers, secondly to make such complicated, you will agree, art works with so many details and colors.
First floral festival in Zundert had been held in 1936. This area was famous back then as worlds biggest producer of dahlias. First works and themes were very simple, and today visitors enjoy this visual spectacle of various themes and colors, as you can see at the pictures. Zundert happens to be home town of the famous painter Vincent Van Gogh. He was born in this small town in Netherlands 162 years ago, and organizers decided to dedicate theme of this year festival to this great man.Among pictures you will recognise this years works inspired by life and work of the famous artist, and many of them are representing his portrait.  This year winner is massive floral sculpture representation of Van Gogh's death in purple. More Info : Corso Zundert
Enjoy this gallery of  marvellous works.
Flowerful and powerful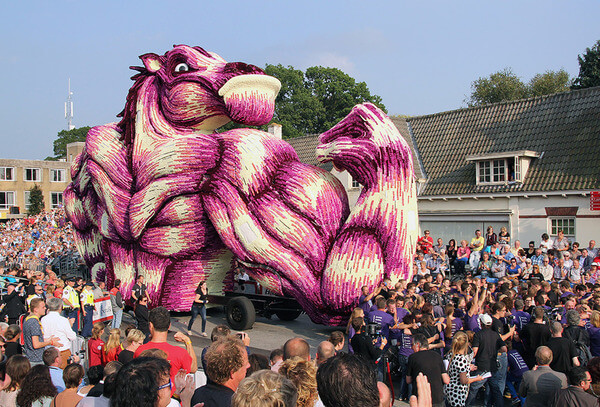 Last year winner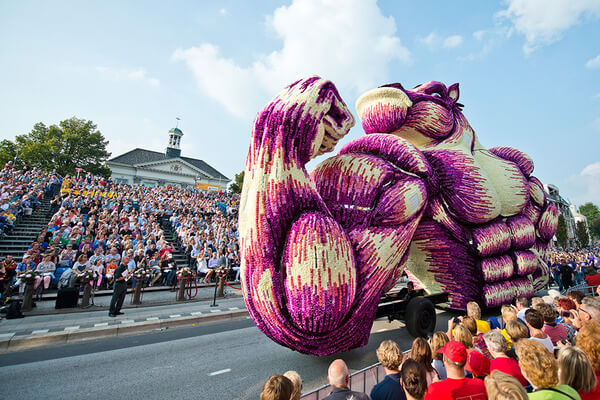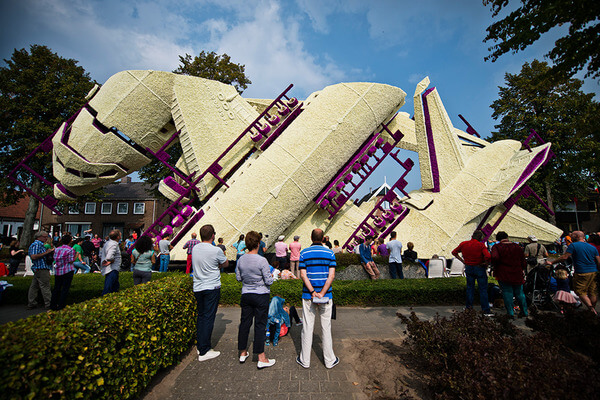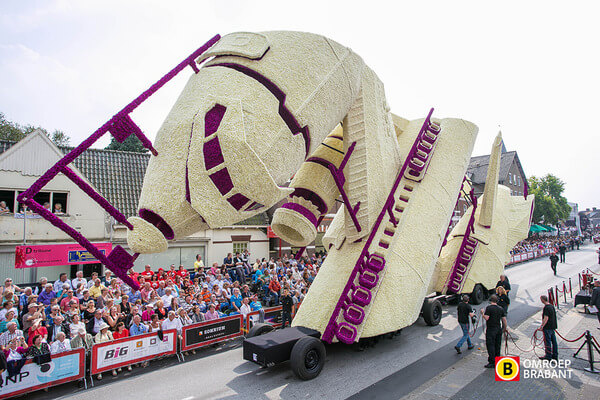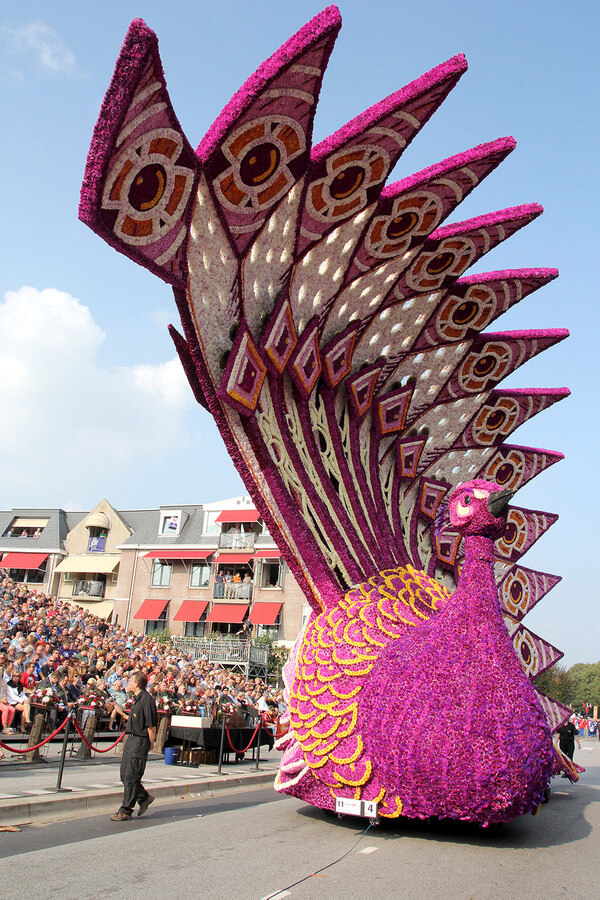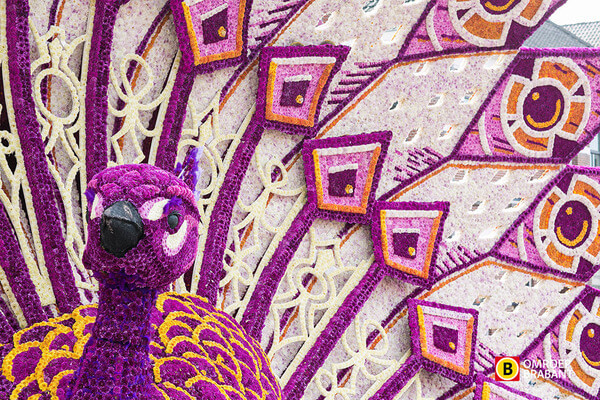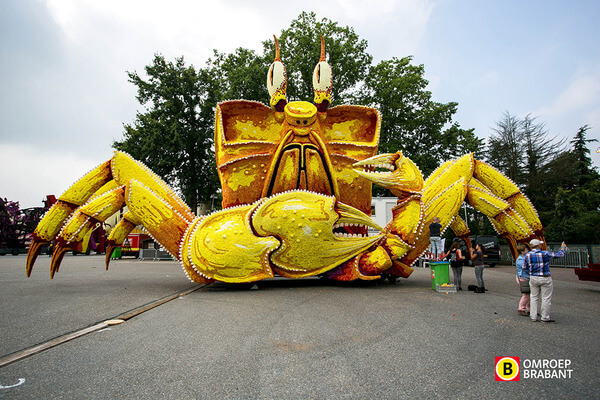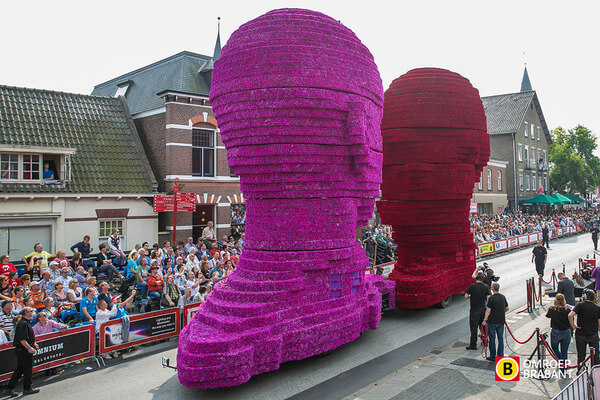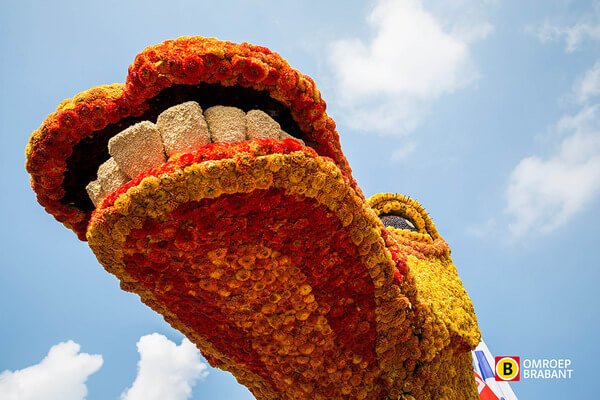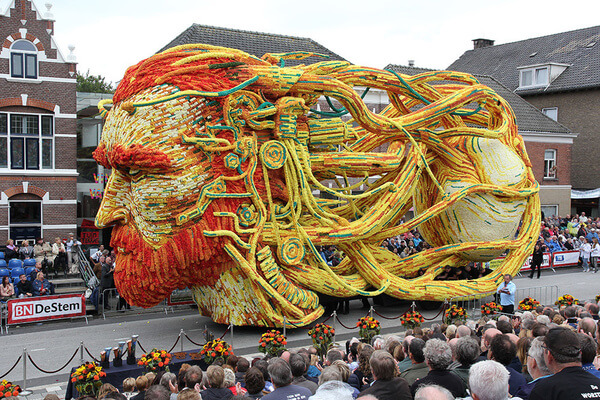 This year winner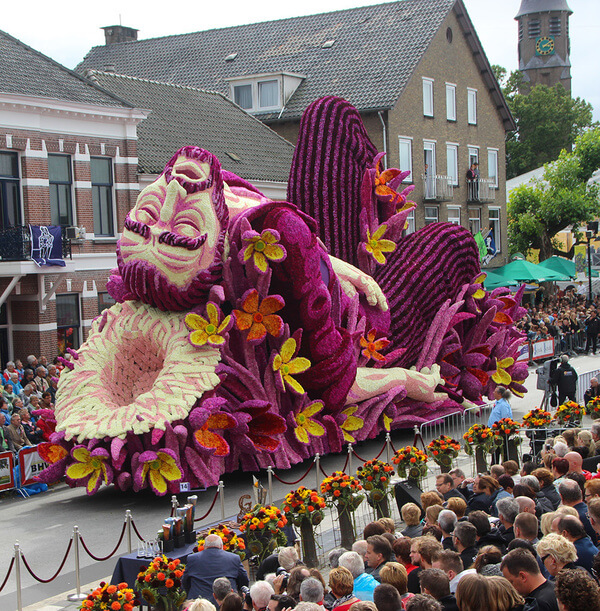 Death of Vincent Van Gogh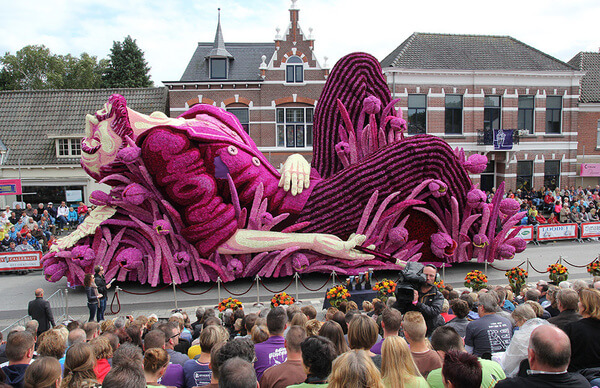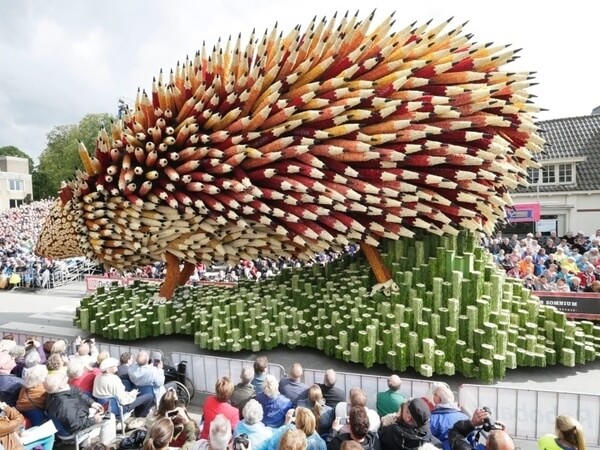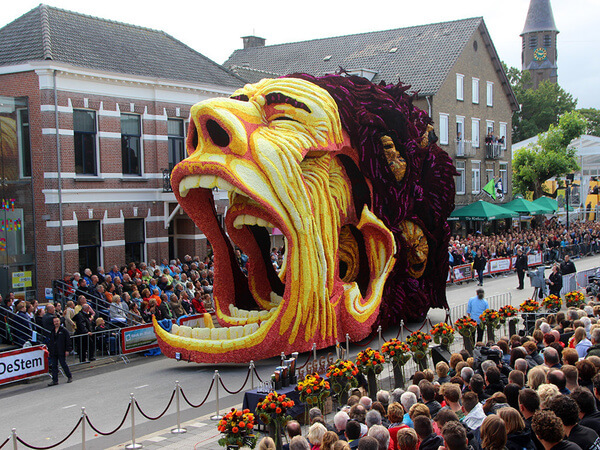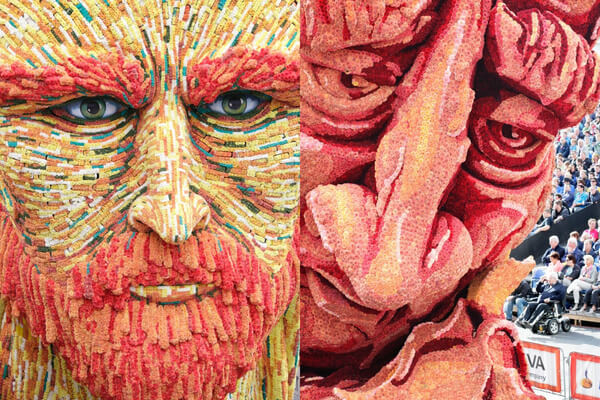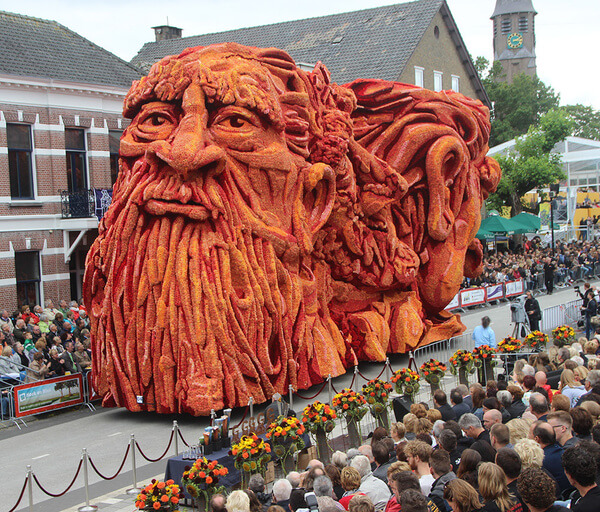 Source: Thisiscolossal