This beautiful illuminated box called the Zodiac Sky by Munstre is one of the most soothing things i've seen all year! The surreal illuminated constellation is placed over a dark cloudy night sky which gives it its amazing deep look. The complete textures will make you want to reach in and grab one of those stars right from the box.
The scenes are printed in high resolution on acetate film and comes in 6 inches x 8 inches lightbox. Because of the high res printing on the acetate film, the ink won't fade over time and it will beautifully flow over the light inside the box. Don't worry about kids trying to touch the print though, it is protected by a crystal clear glass.
All the lightboxes are handmade by Munstre and show original illustrations. They are all backlit by a cool warm lumen LED bulb which comes installed in every box.
You can sit and stare for hours at this soothing Zodiac Sky lightbox by Munstre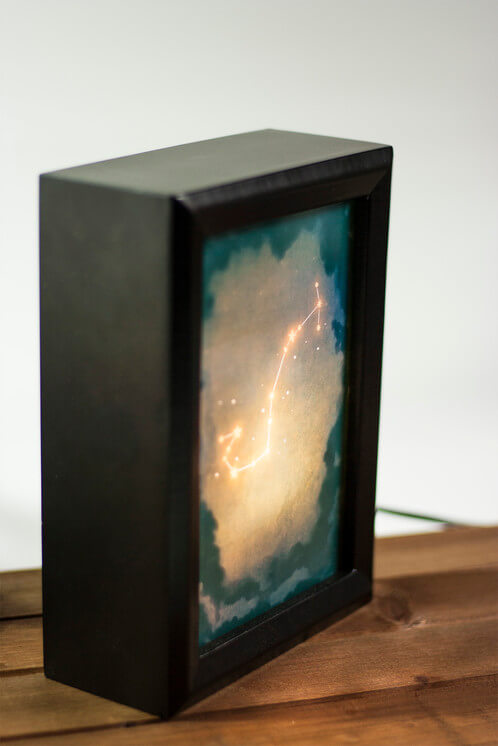 The box comes in either white frame of black, but the sky installation inside is the same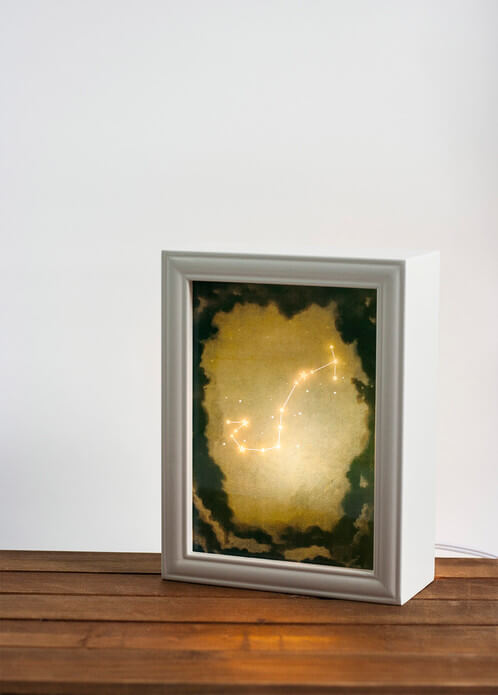 Each scene is printed on acetate film which makes the ink last a long time and it won't fade quickly
The whole thing is backlit by a warm LED bulb that illuminates the sky inside the box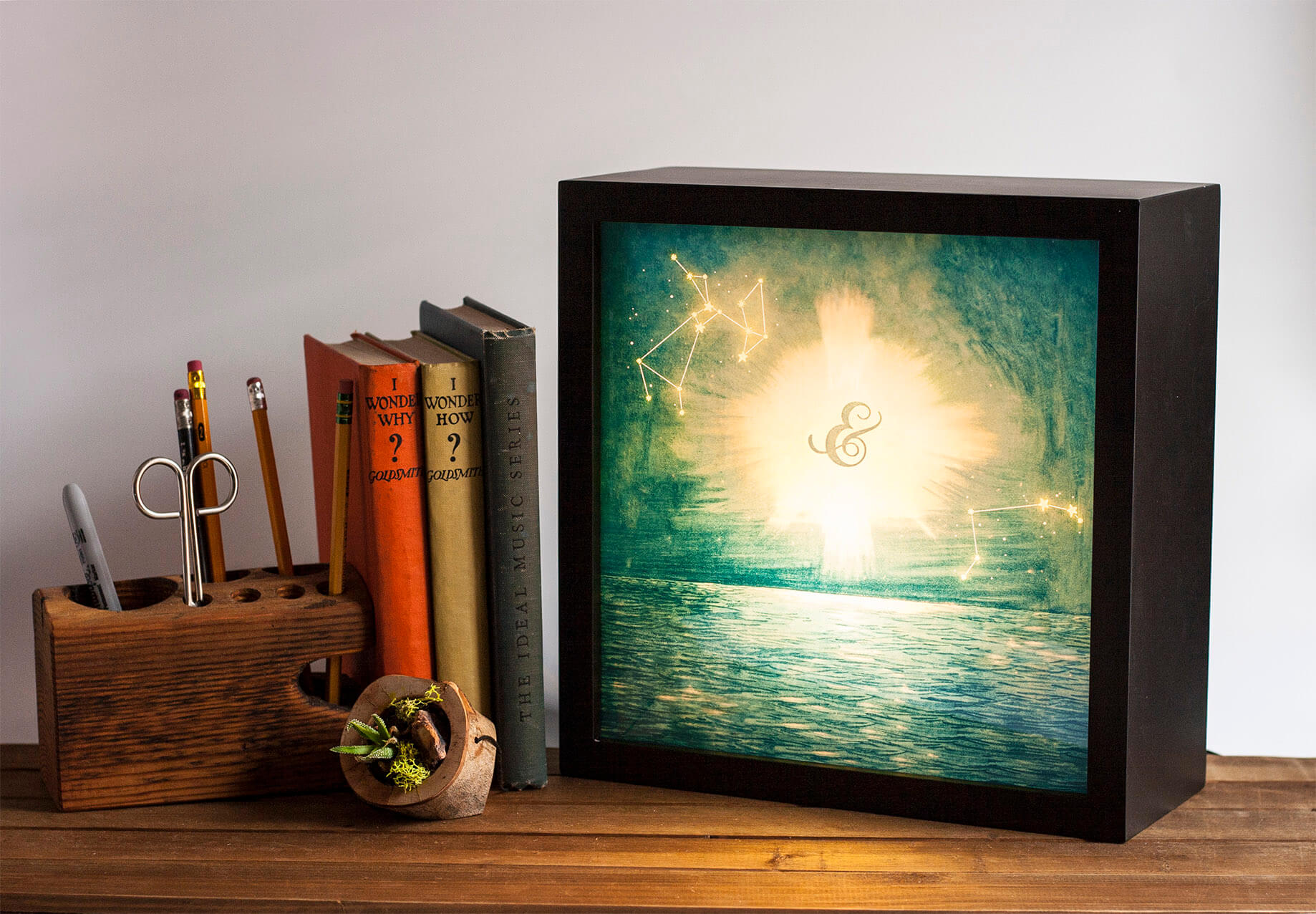 Here are some of the night skies you can see inside the Zodiac Sky Munstre: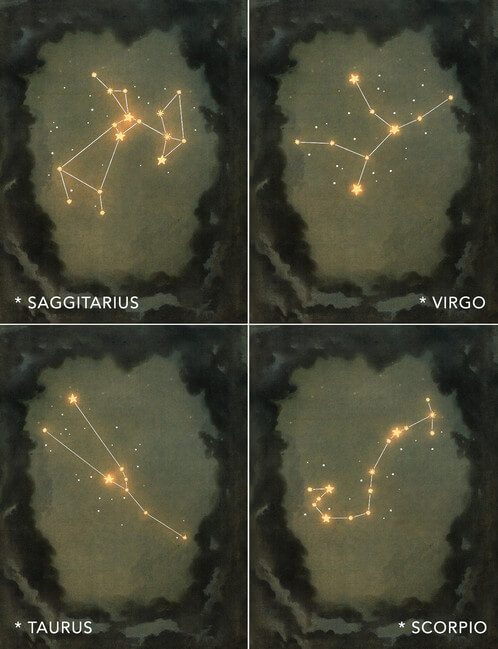 A perfect present to your dad who loves to look at the stars? Definitely yes!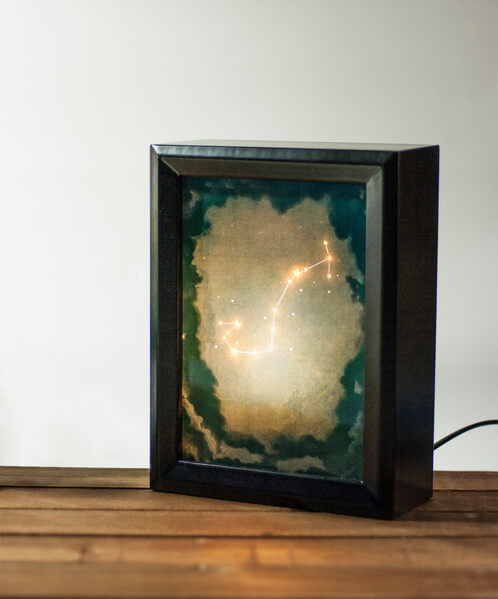 You can get these cool lightboxes over at the Munstre site, just follow this link
Please also don't forget to share this post so others could enjoy the soothing night sky trapped inside a cute box in your home.