These Chewbacca Slippers are the shoes you're looking for. Like we haven't heard enough " The Force " mind control sentences like these right? But there's something about these chewy slippers that just nails it.
They're made out of faux fur from the outside, and the inside will feel just as warm as you imagine chewbacca to be. And if you need another reason to get these, from one Star Wars fan to another, owning these slippers will be cool just for the memorabilia in my opinion.
Wanna hear the kicker about these chewbacca slippers? They make a wookiee sound when you walk, YUP! With every step you take everyone around you will hear an adorable roar.  Make no mistake though, these shoes are pretty high quality too. They only come in one size that fits all and they have these no slip dots on the bottom to be more safe.
Scroll down the gallery and see that even Darth Vader enjoyed his pair, we also have a video that shows the slippers.
The chewbacca slippers are an official Star Wars merchandise product. So getting these even just as a collectable item will be cool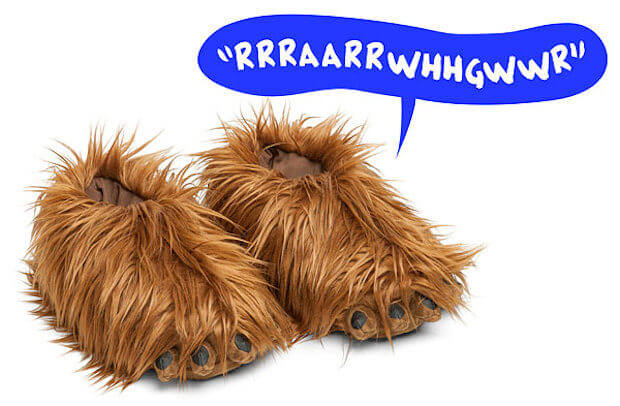 There's a little speaker inside the chewy slippers that makes a Wookiee sound with every step you take. It has two different sounds so it never gets old.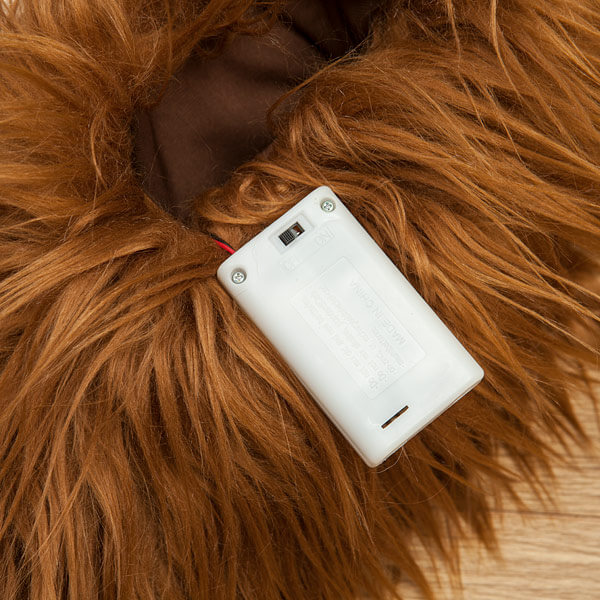 The bottom part of the shoes is coated with no-slips dots to keep you safe. The slippers come in only one size, but don't worry, they will fit most adults and they feel pretty comftruble on your feet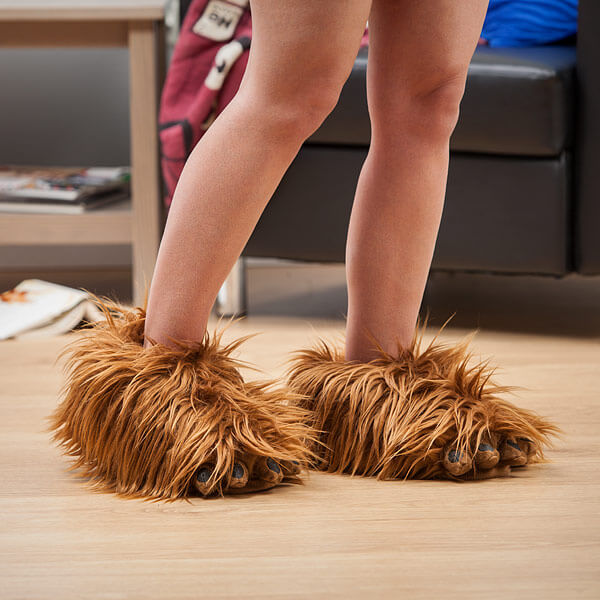 The Chewbacca Slippers are Darth Vader approved so you can rest assure that they are of top quality. There's no way Darth would wear something that's not of high quality. just check this video out to see how much he likes them.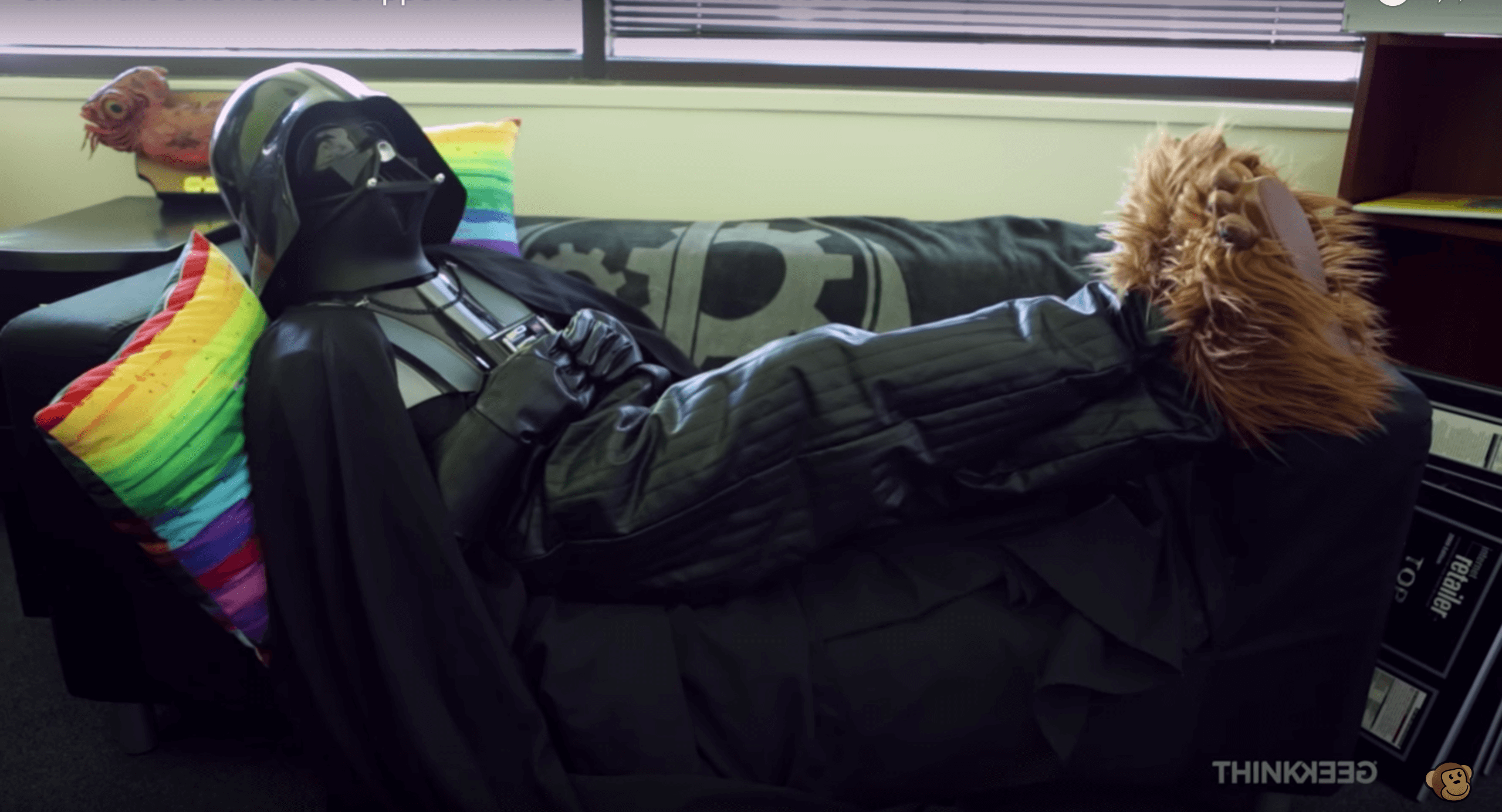 Here's the video:
Source: thegeeksdaily