We have probably seen a lot of stories on YouTube about dogs being reunited with their humans after being away from them for a long period of time. Their reaction is so priceless! They are in fact the happiest creature in the house to see their human buddies come home.
But in this video, this German Shepherd totally nailed it and proved how he crazily missed his  human. He was away from his human buddy for about 36 hours but when he saw her coming home, he gets wild and excitedly run towards her, and sounded as if he's crying joyfully. One of the family members recorded this union as the excited German Shepherd dances and jumps over his owner.
I can't imagine how this loving German Shepherd would react if his human will be away for a week, a month, or a year. This is totally inspiring! How dogs express their feelings towards their owners is amazing. But with this reaction on being reunited with them after being away for just 1 day, is extravagant. I don't think every dog would respond the same way as this German Shepherd did.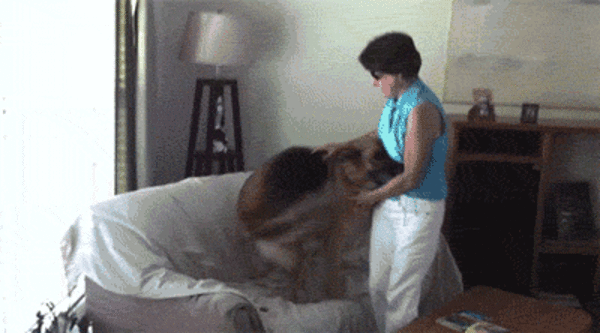 Source: barkpost