Adam Levine has finally met the little girl who blowingly cried over the news that he was already married. That was two weeks ago when he broke her little heart.
The little girl, Mila and her mom Emily were invited to Ellen's show to discuss about the video that went viral which captured Mila's heart-rending reaction when she discovered her 'boyfriend' already got married.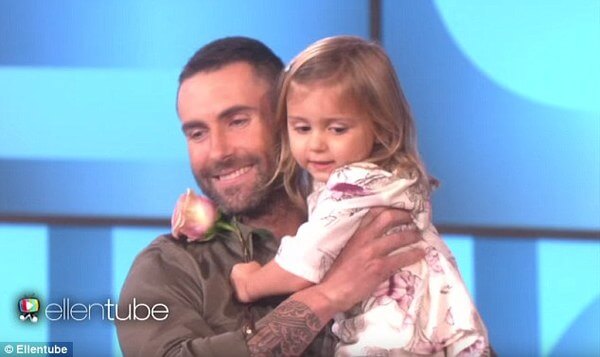 The 36-year old Lead vocalist of Maroon 5 made a surprise appearance on the show and tried to personally ask for forgiveness from the 3-year old girl.
After her confession to Ellen DeGeneres that she seriously desired to marry the Maroon 5 lead singer 'for a long time' and that she boldly admitted that she 'loves him' though she never saw him or spoke to him yet, she was very determined denying Levine is already married.
Ellen then gave her an 'I love Adam Levine' outfit as her surprise followed by another surprise, Levine himself who came out to the stage.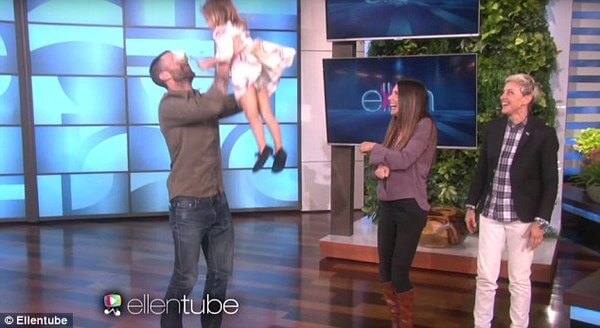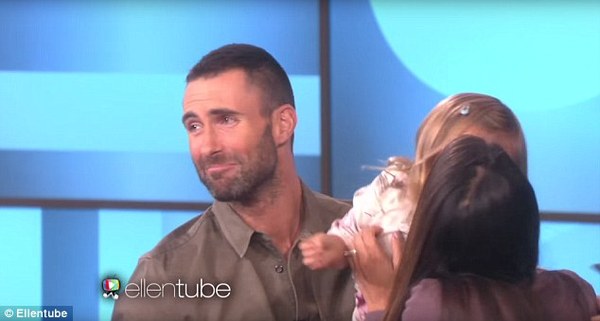 Adam then gave his little girlfriend a rose which whom she timidly accepted, and raised her up for a very sweet hug. Yet it seemed that her enduring love was overcame by her shyness that she immediately go over to her mom's arms.
'It was kind of heartbreaking. It was so unbelievably cute,' Adam said of the video, which has been viewed more than five million times.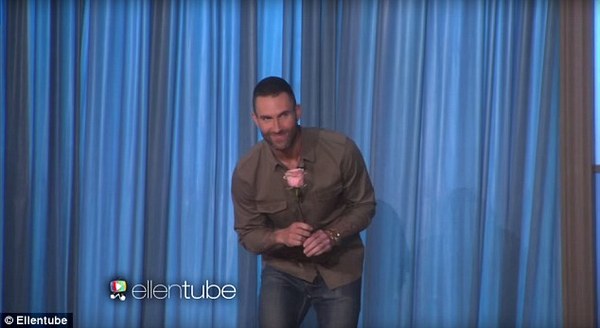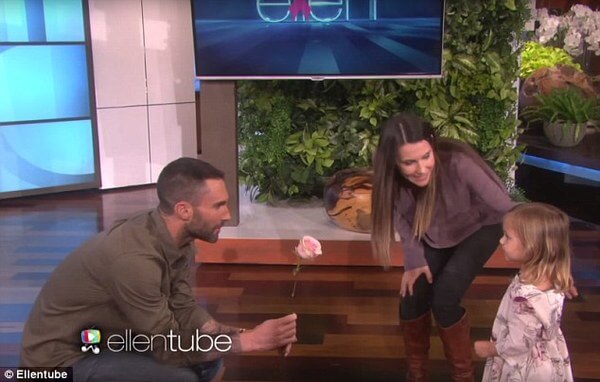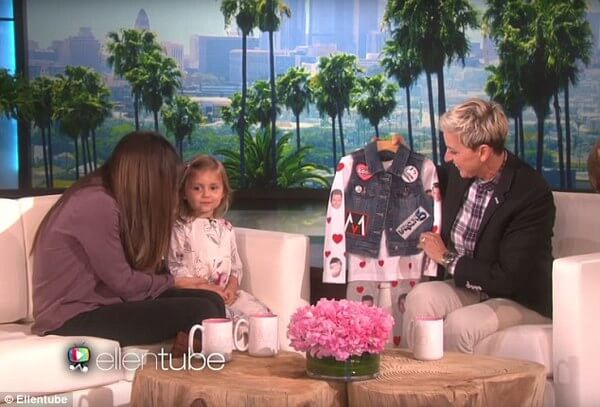 'And every single person that I know – in my entire life – sent it to me.
'The first two people were my wife – sorry, earmuffs,' he said, giving a pained glance to Mila, 'and then my mother. They were like "This is so cute"!
'Clearly she's transfixed,' Adam joked, with Ellen pointing out that it was 'a lot to meet the love of your life all of a sudden'.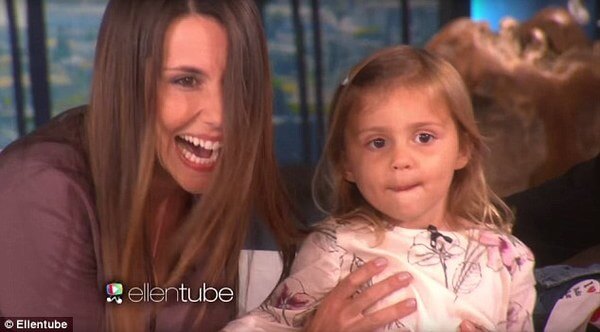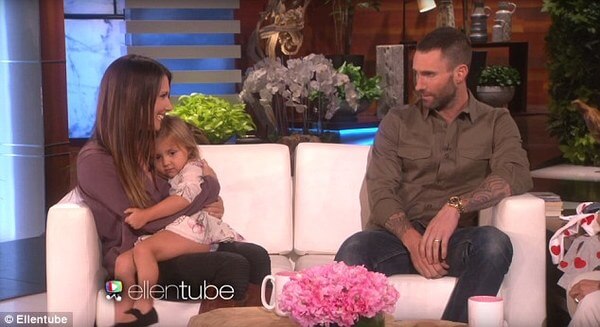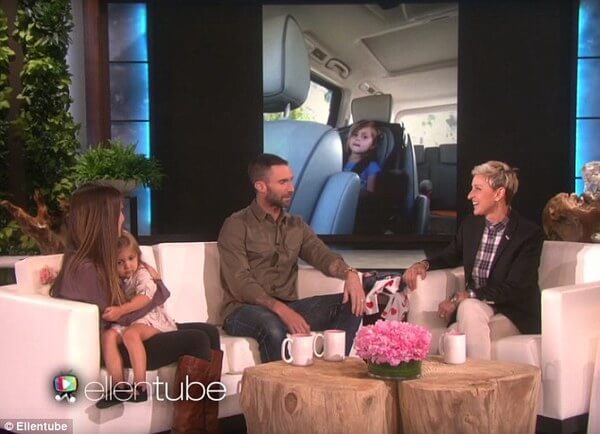 Mila thought that her mom Emily has all the idea of setting this up so she could finally meet her ultimate love of her life in person.
In the original video, Emily recorded the heartbreaking moment of the distressingly shattering news was sent to her phone
Mila who was fastened seated in the car seat immediately had tantrums and hailed to tears.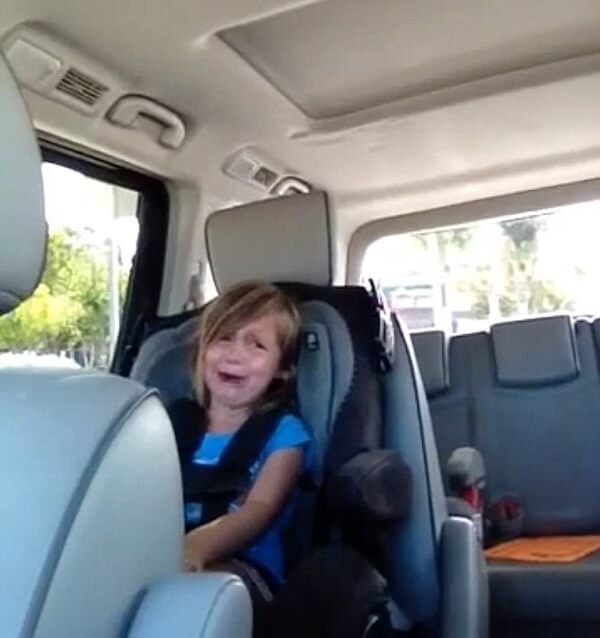 She obviously denies the fact about Adam's nuptials and shouted 'No! No, he didn't Mommy.'
This 21-second video clip was uploaded in YouTube and has been viral, with people sympathizing with her reaction.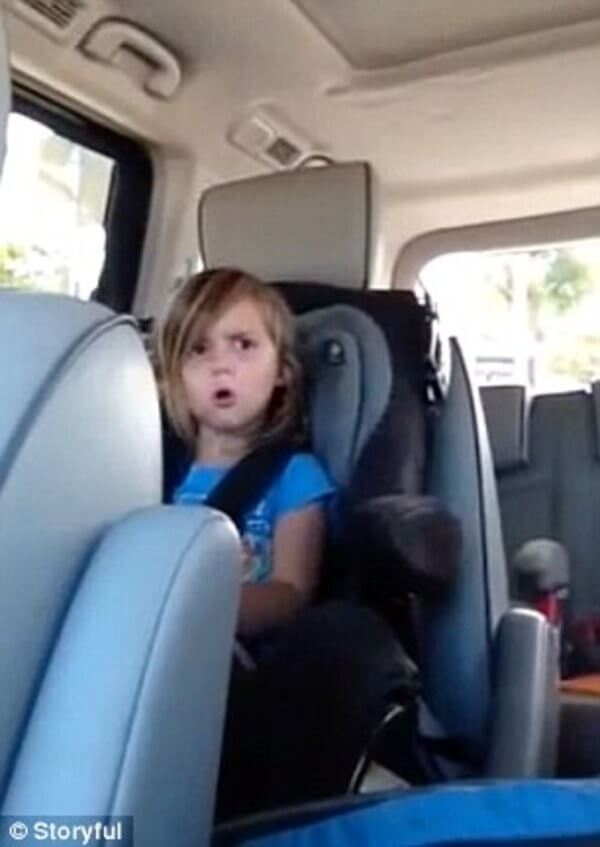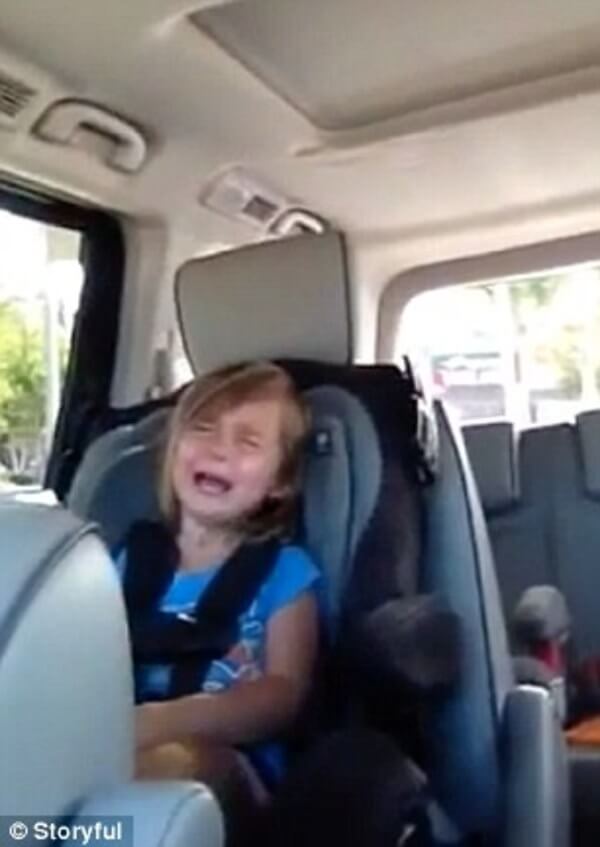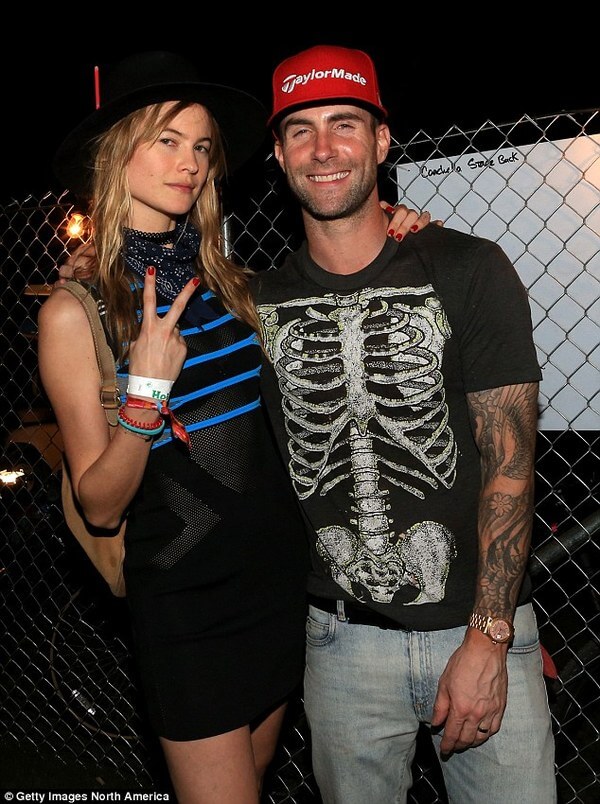 The Maroon 5 lead singer married his model wife Behati Prinsloo (pictured at Coachella in April)
Source: Dailymail