When this guy decided to make a balloon animal , no one figured he was going to create the most awesome godzilla monster ever !
This is the finished piece – its pretty huge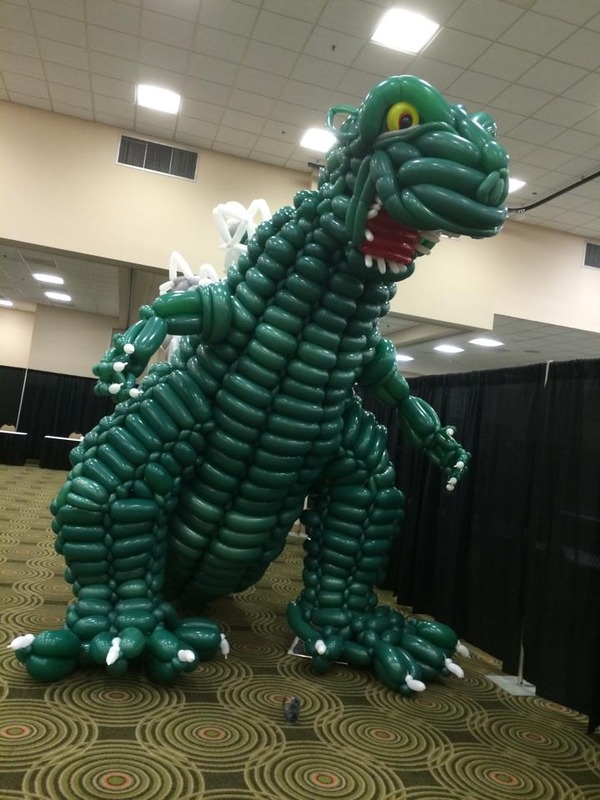 The thing is 25 feet long, 13 feet high, and made out of 2500 balloons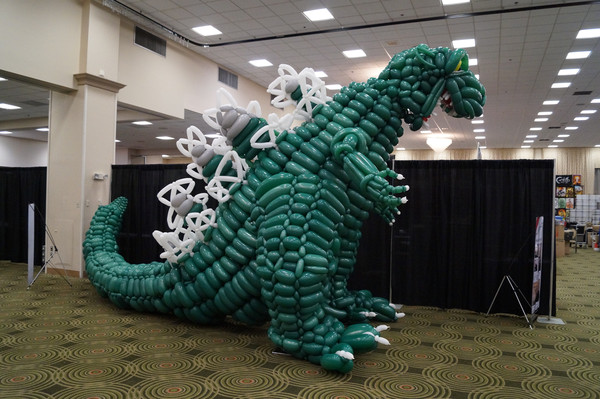 It all started 2 months earlier when they sketch it and figure out the shapes with those waving patterns , they broke it down to a math equation to the level of how much to inflate each balloon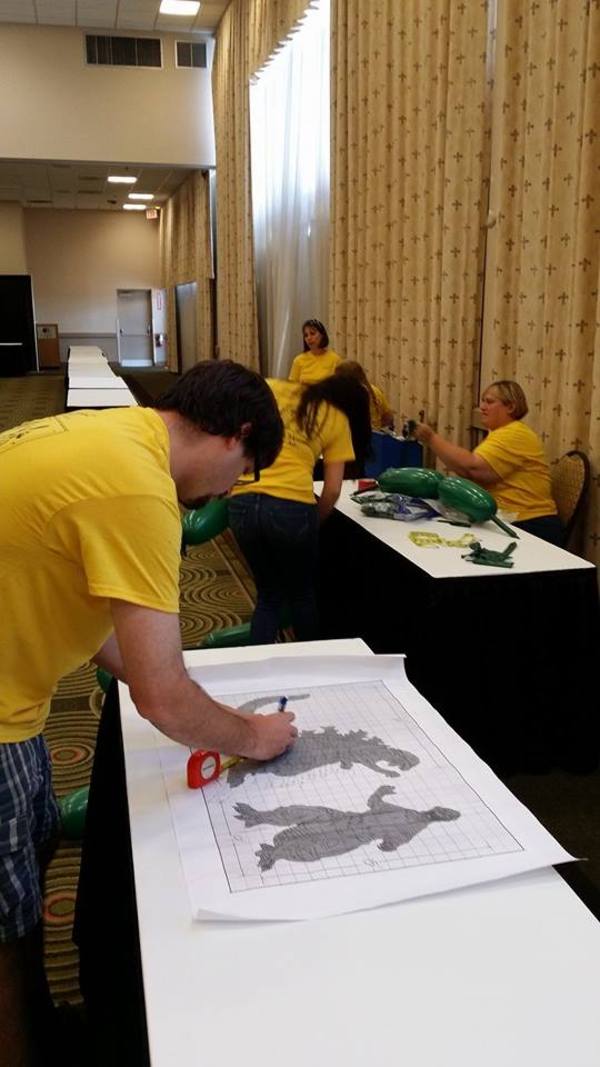 They purchased these inflators to make the balloons just right for the body of godzilla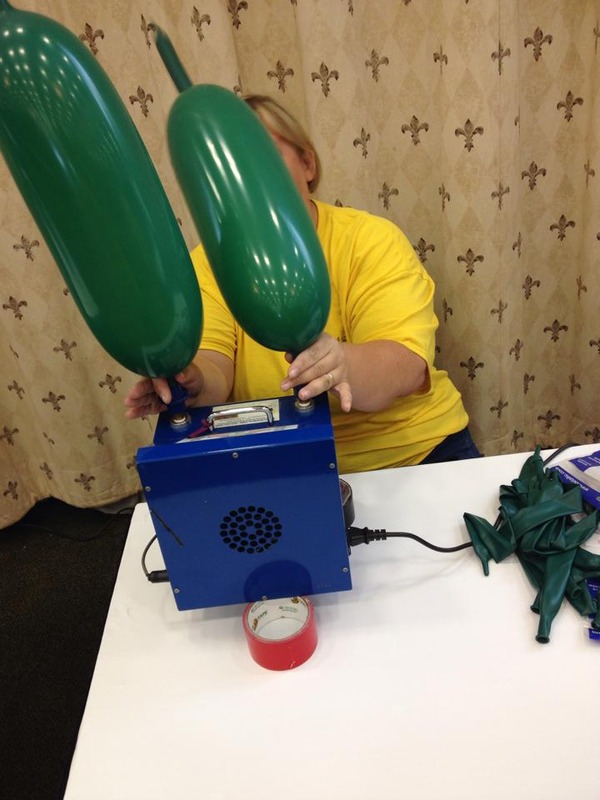 They had 2 inflators and 4 volunteers that tie the balloons in rings shapes to then pass on to the building team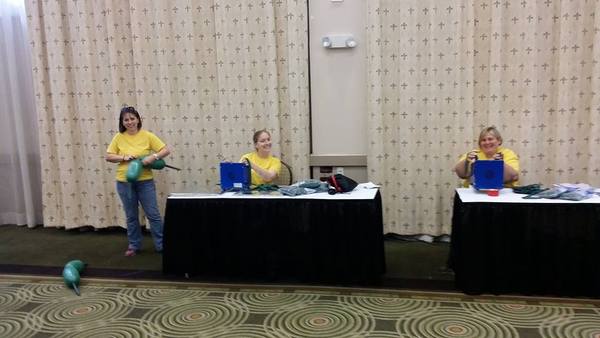 Our assembly team is hard at work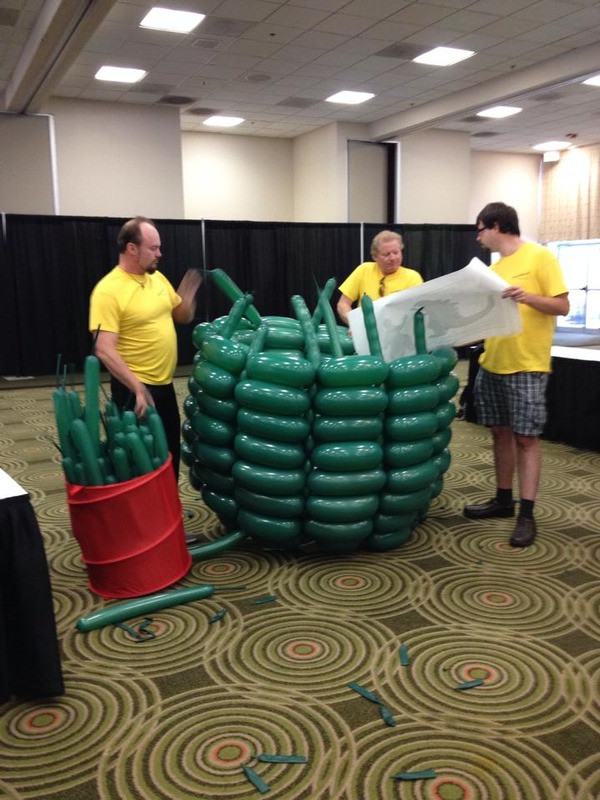 And looking good doing it – how you doin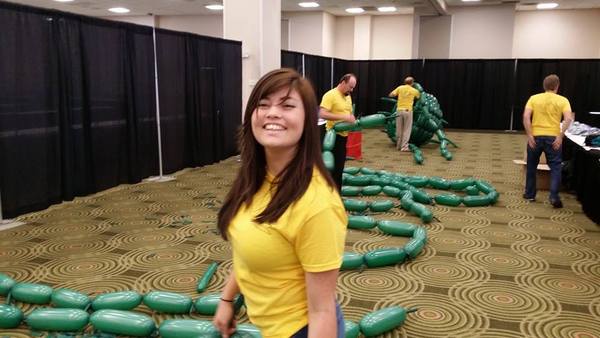 After a couple of hours deep in this project we had a body and tail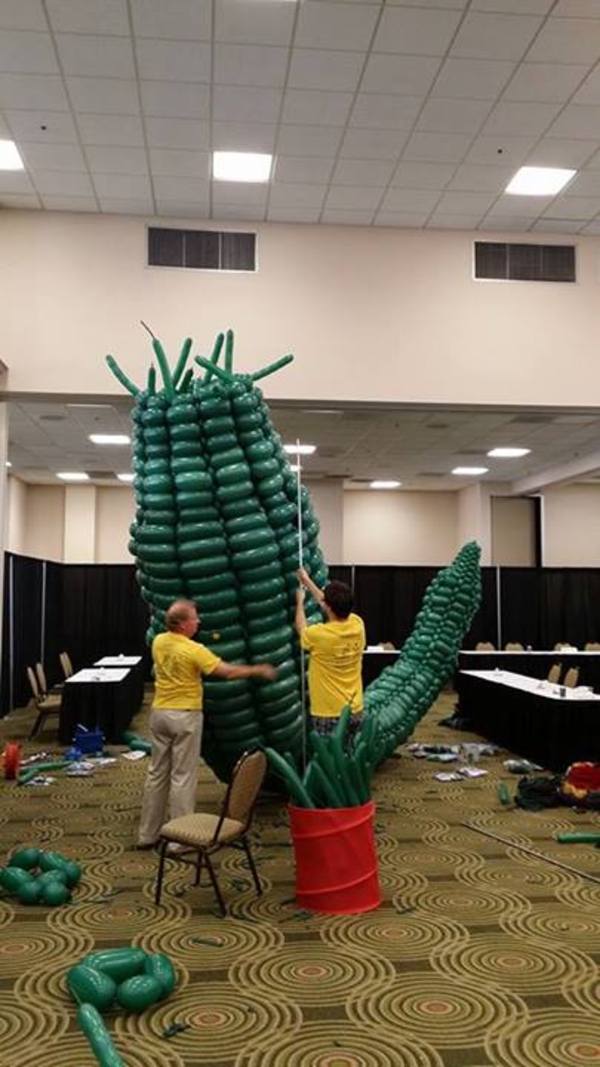 Mad props for the team ! The little yellow stickers on his body is to remind us where is the front and where is the back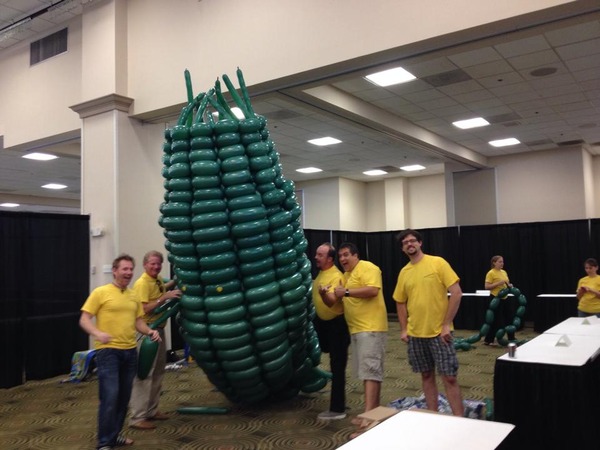 Body is done , now we are thinking about how to attach his arms and legs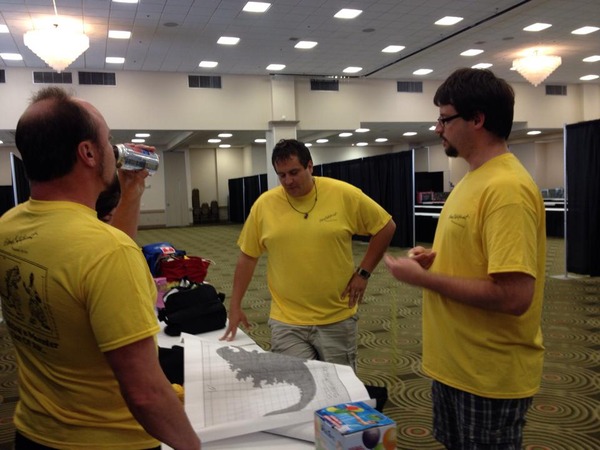 2 build his thighs and two others worked on his shivs – starting to look good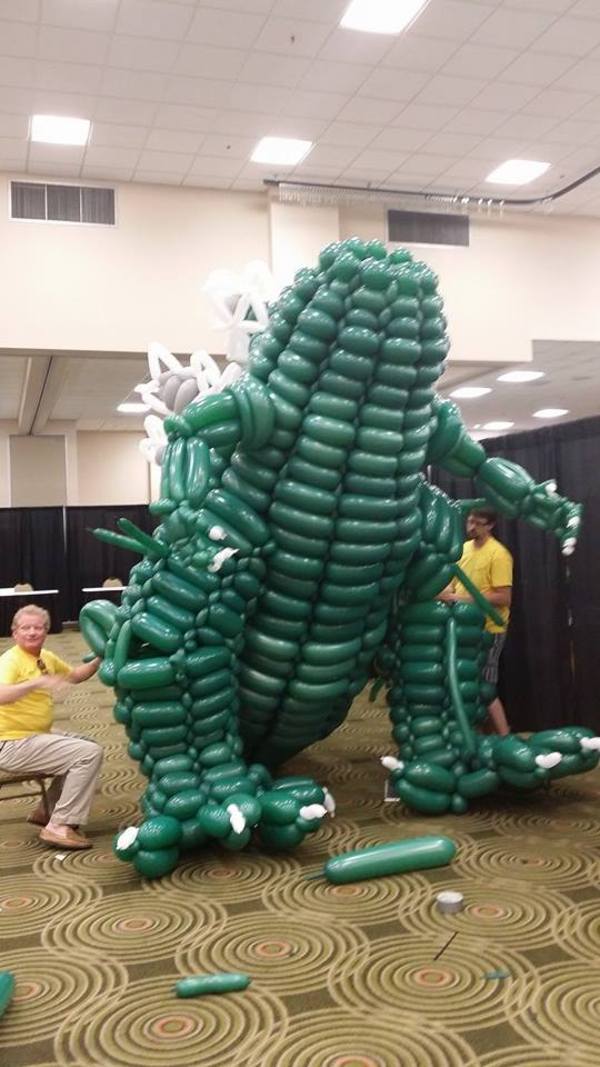 Only the head took 3 hours to build. and only 5 minutes to attach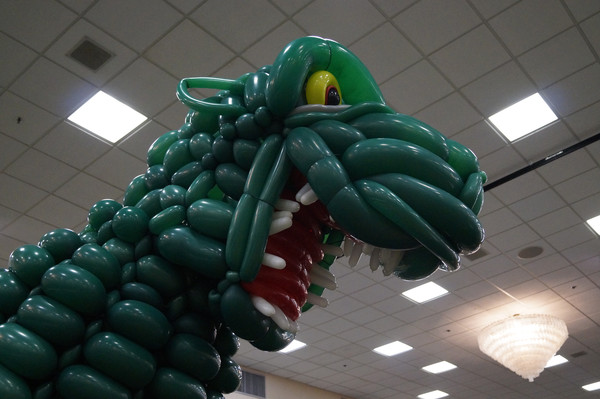 There you go godzilla , now your eyes look scary, and not cross eyed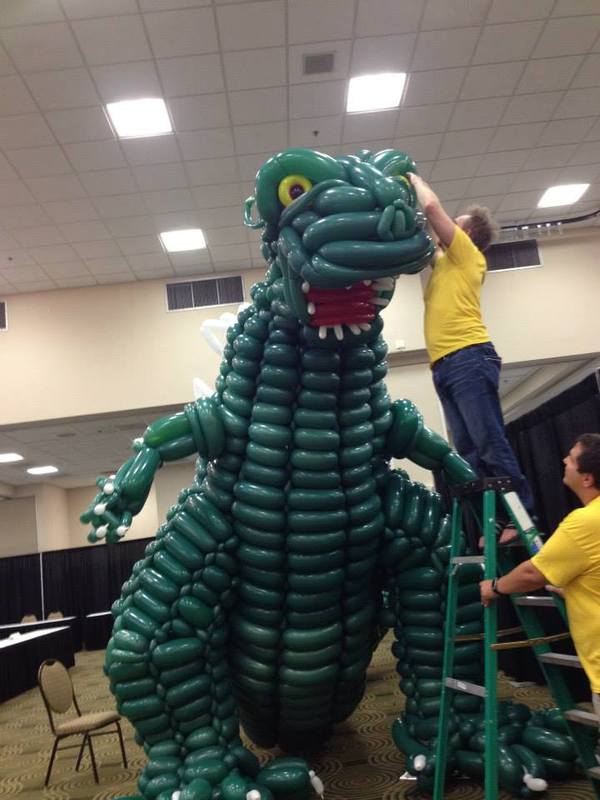 Little known fact : Godzilla's tail is really really long, case on point…15 feet of tail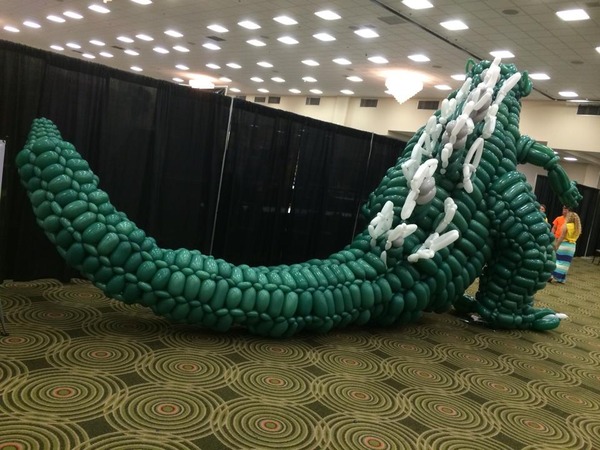 The second he got his legs, he tried to eat us ! damn it godzilla !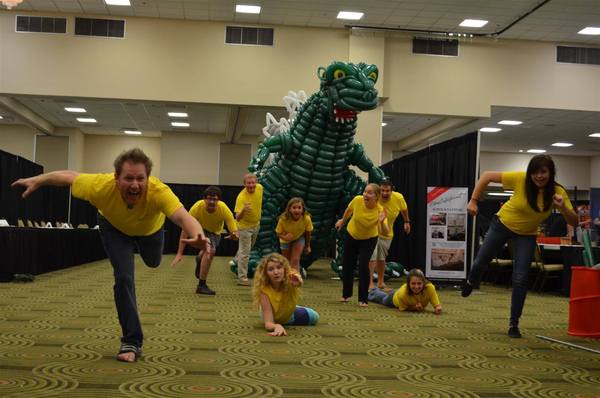 This is most of the team that worked for 9 hours on the beast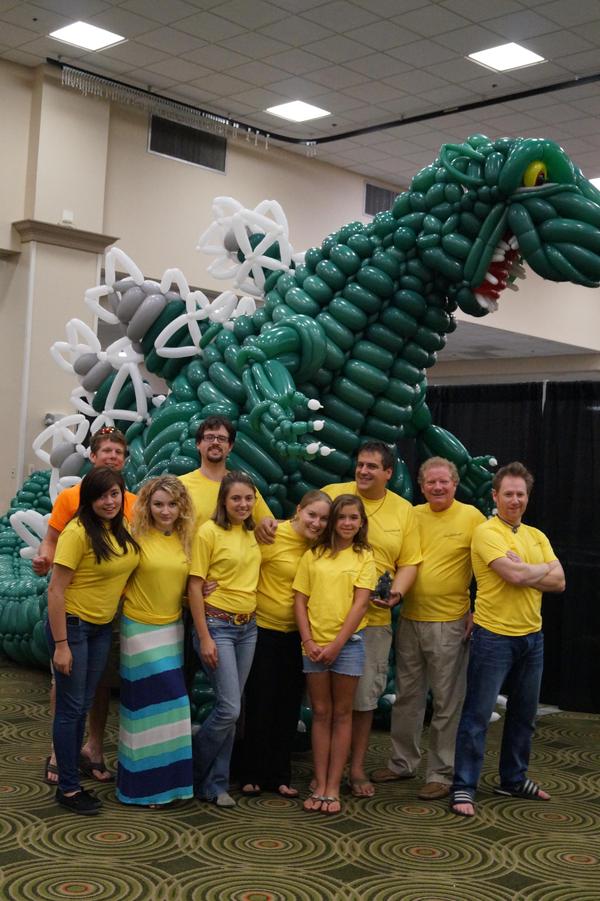 These are the lead designers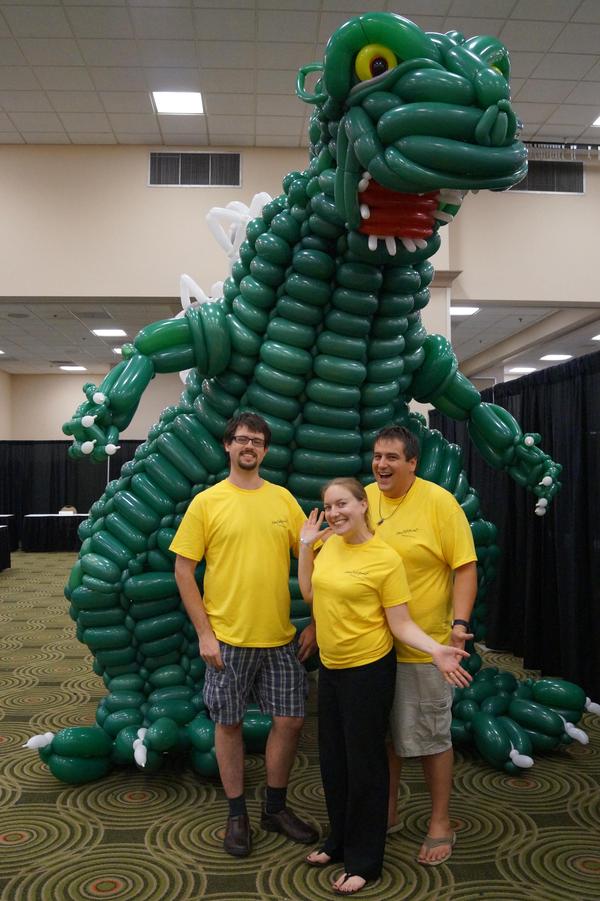 This all took place during a convention , so the original actors in the godzilla movies stopped to say hey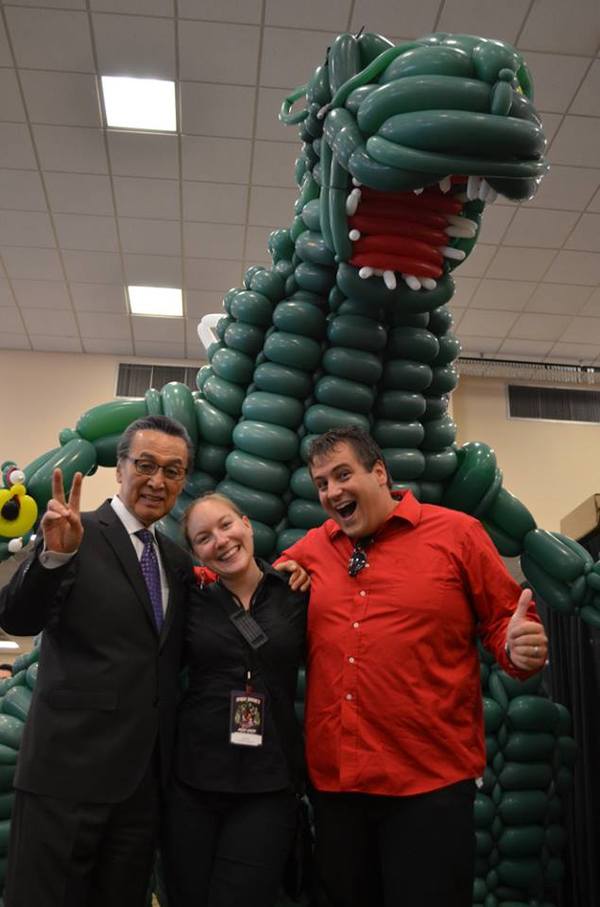 As a token of appreciation , Takarada spend 15 minutes on this rare godzilla sign and signed it himself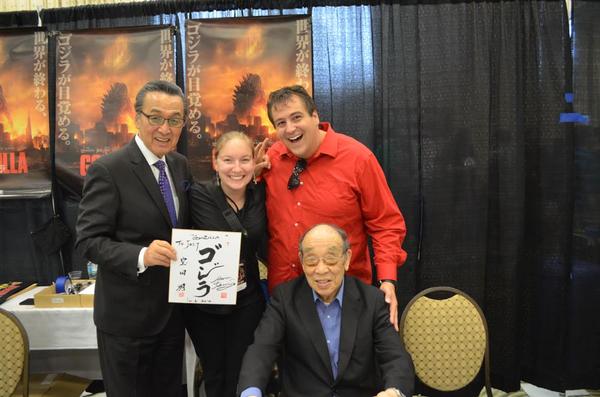 Both of the actors also signed the blueprint – did we say awesome enough ?
Go get em !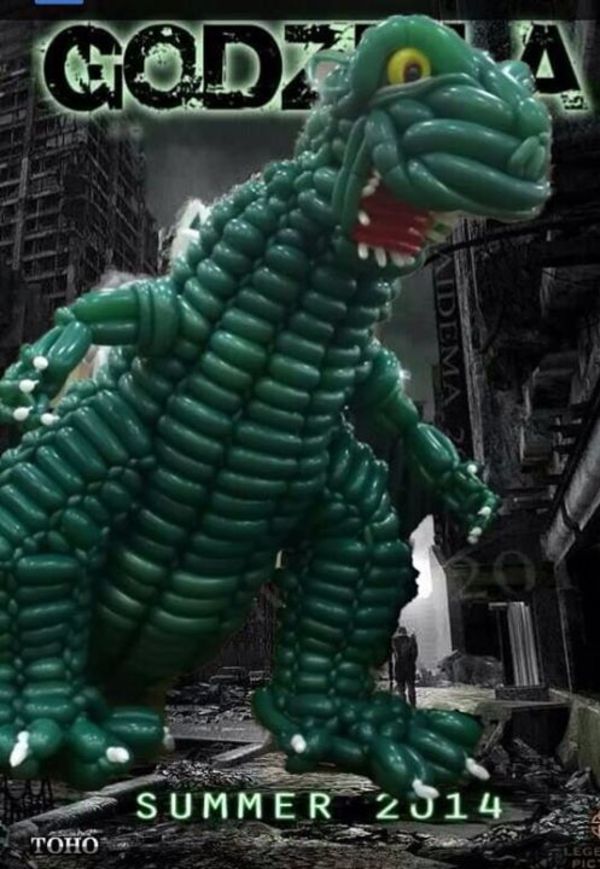 Source: Imgur