The sister tattoos is like a promise you can't break. In somewhat like the tattoo is forever, so will what it stands for. Honestly the bond between two sisters is such a beautiful thing and even without the ink symbolizing their love, sisters will always have their special place in the family.
Before moving down to the sister tattoos list
If you have a sister you know how strong your relationship is right? Maybe you even have your special ink with your sister too. If so, please let us know in the comments section but maybe you have your own way of showing your love to your sister, whatever you do to celebrate your bond, as long as you love your sister, we're ok here.
1. The first on the sister tattoos is a real cute idea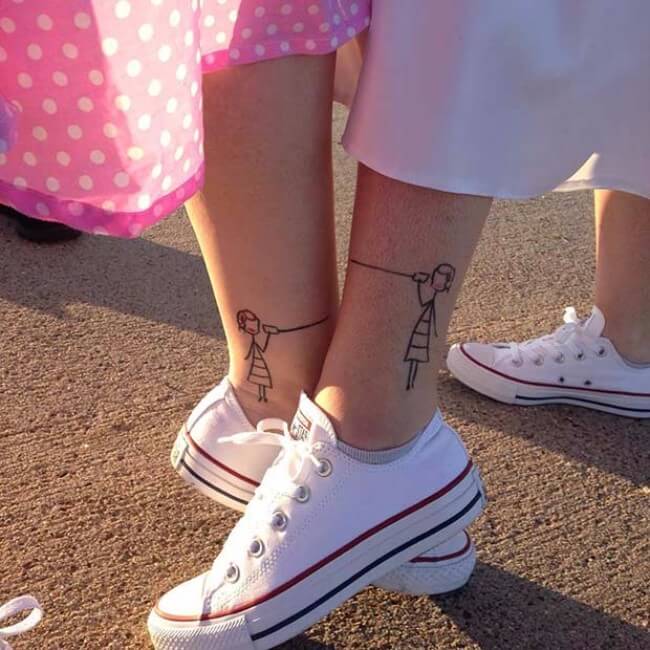 2. Pinky swear tattoo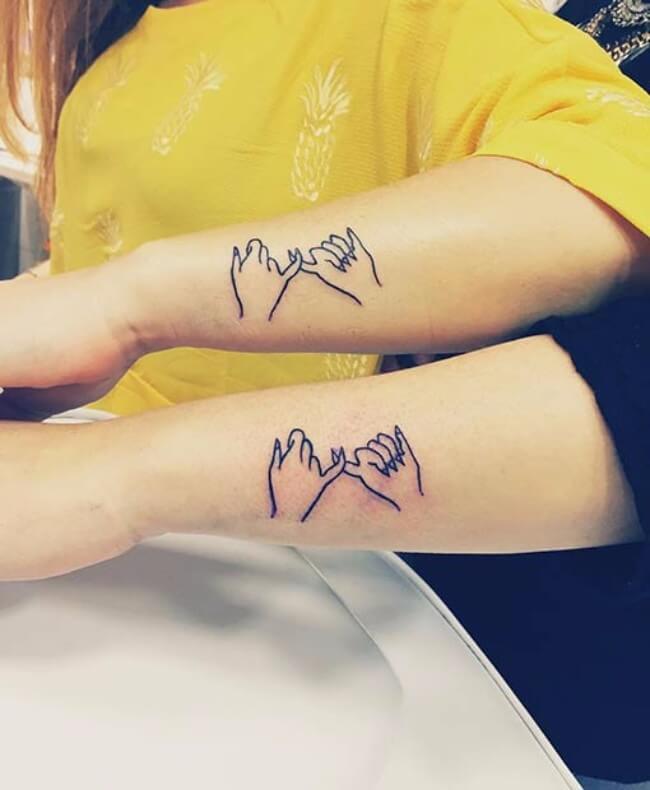 3. Both sisters got the same tattoo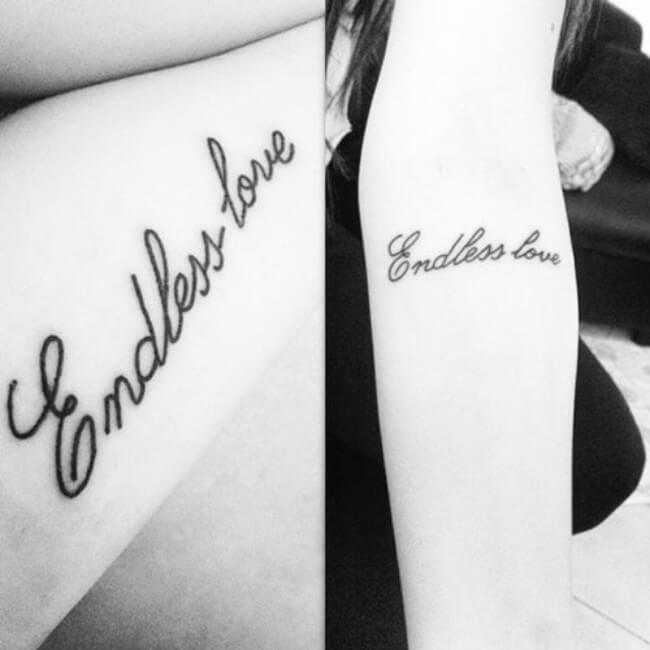 4. Stunning sister inks example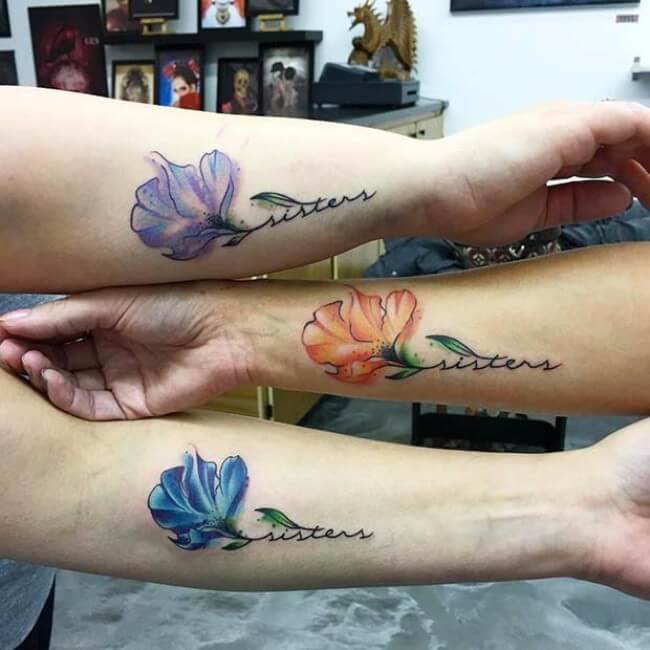 5. Two sisters sitting on a swing design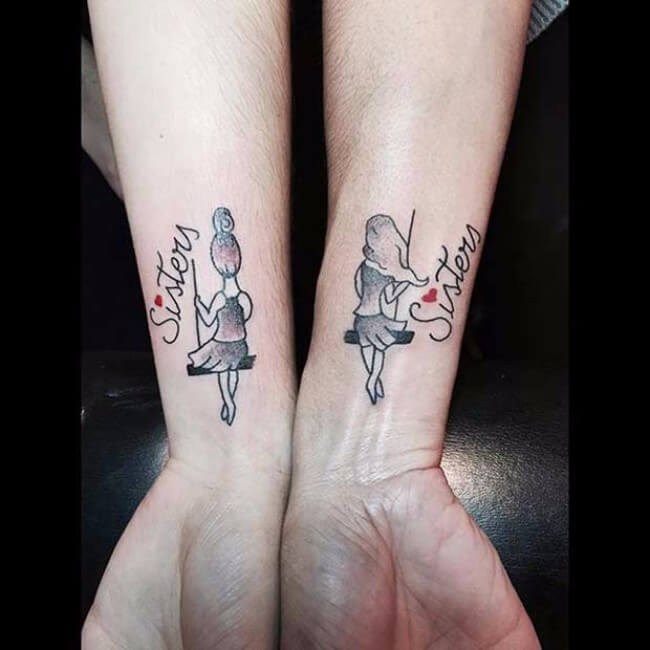 6. Dream catcher on the back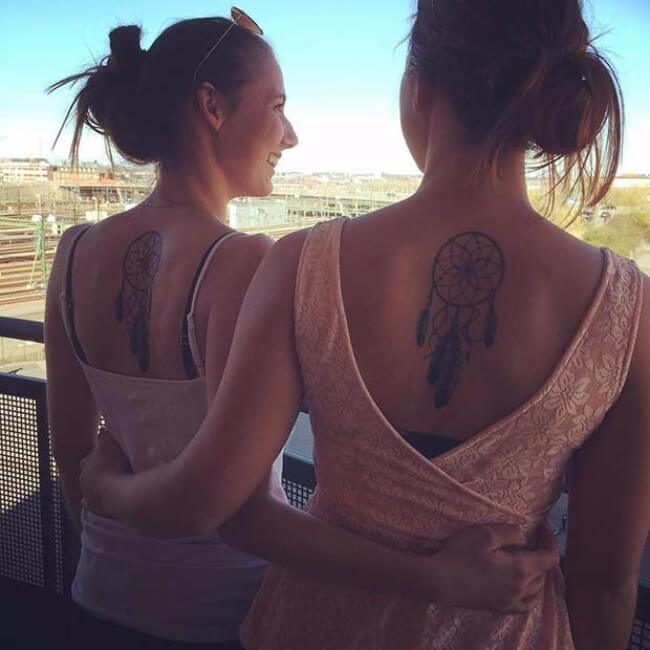 7. Big sis little sis tattoos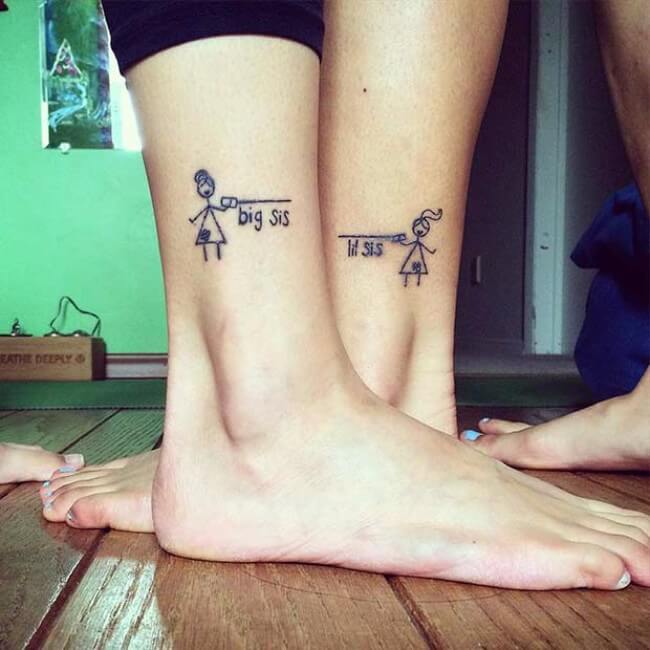 8. Colorful feather tattoo on the arm on both family members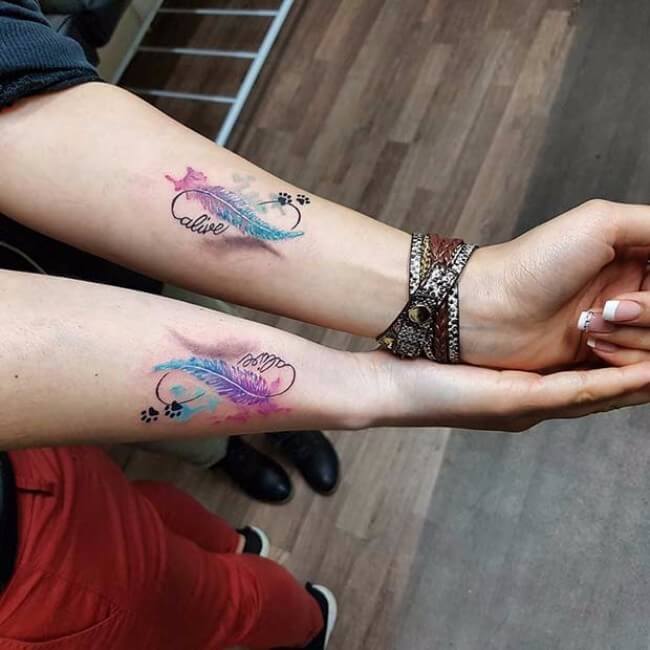 9. I carry your heart with me. I Carry it in my heart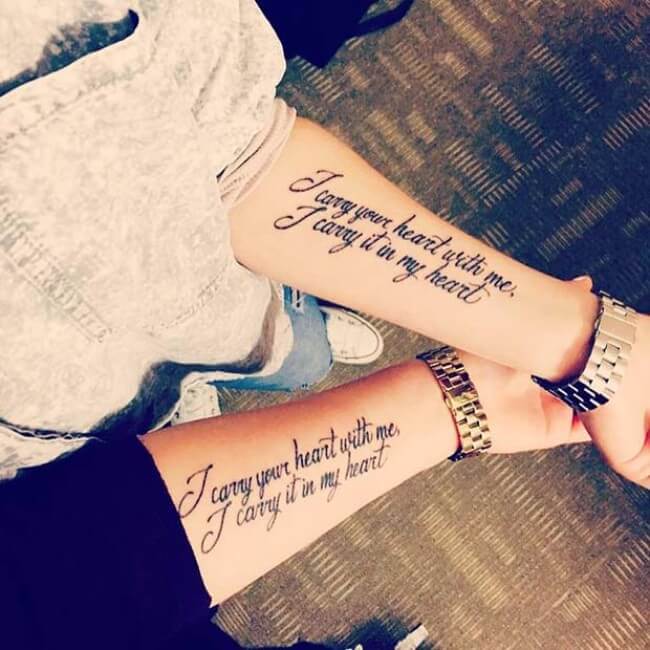 10. You keep me safe / You keep me wild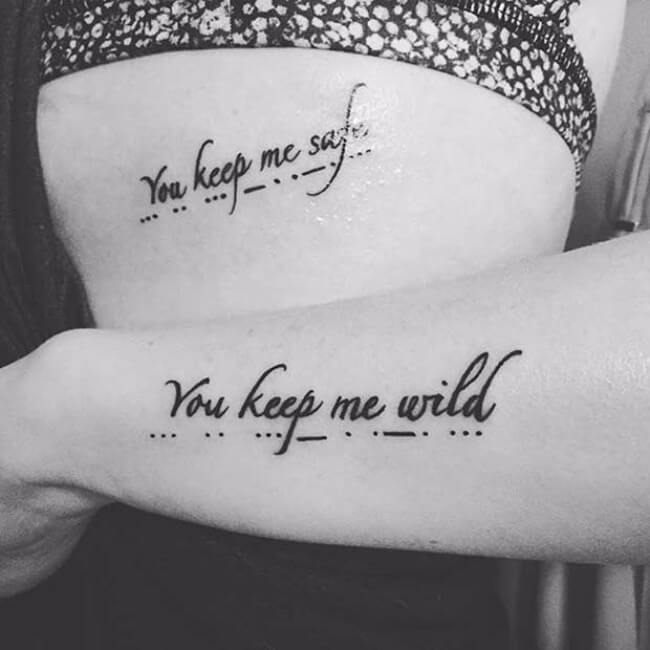 11. Big sister is always here listening to you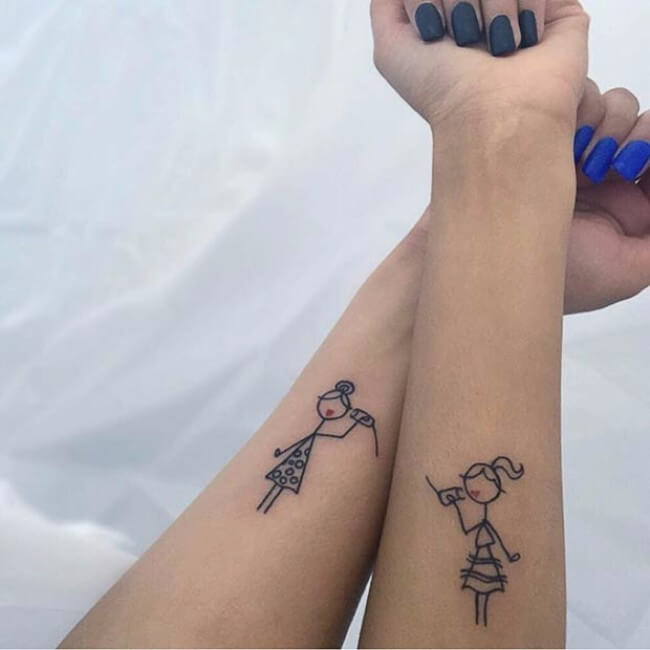 12. Compass always points north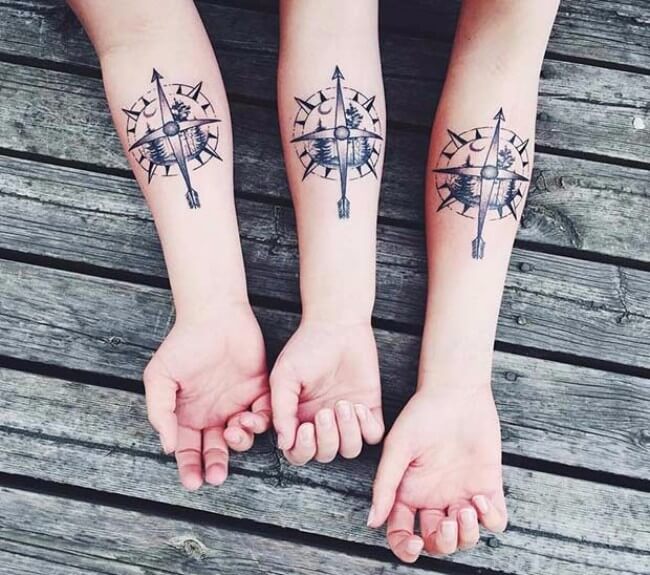 13. This is a nice simple idea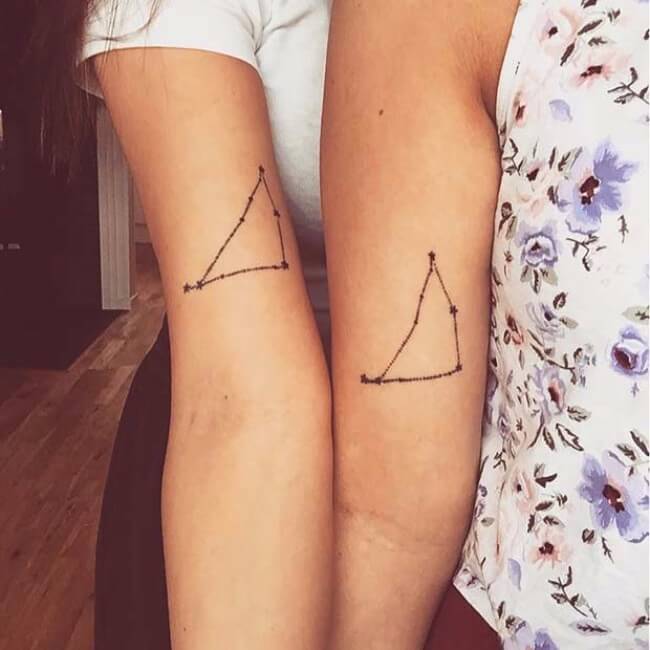 14. Always remember where we're from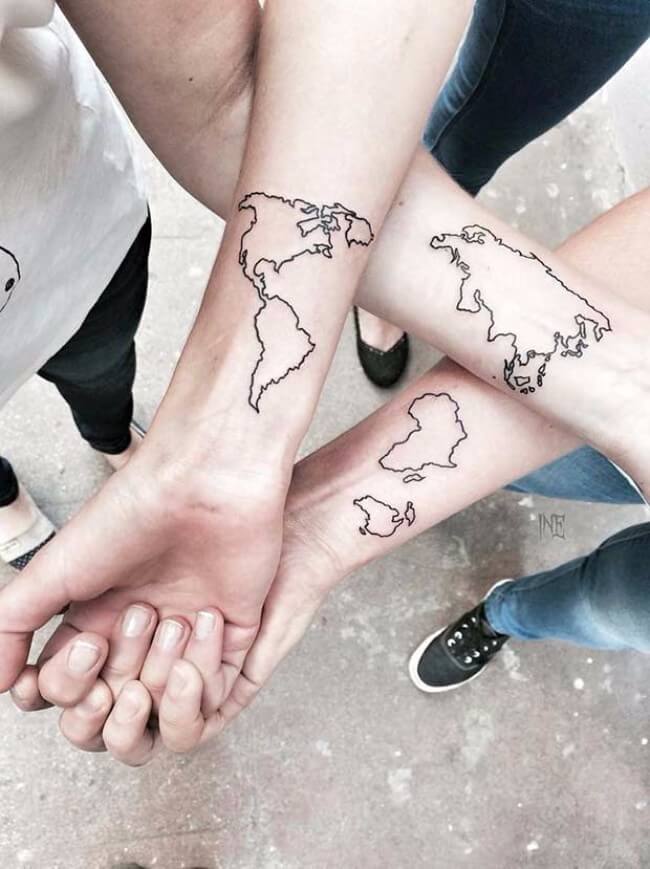 15. Best friends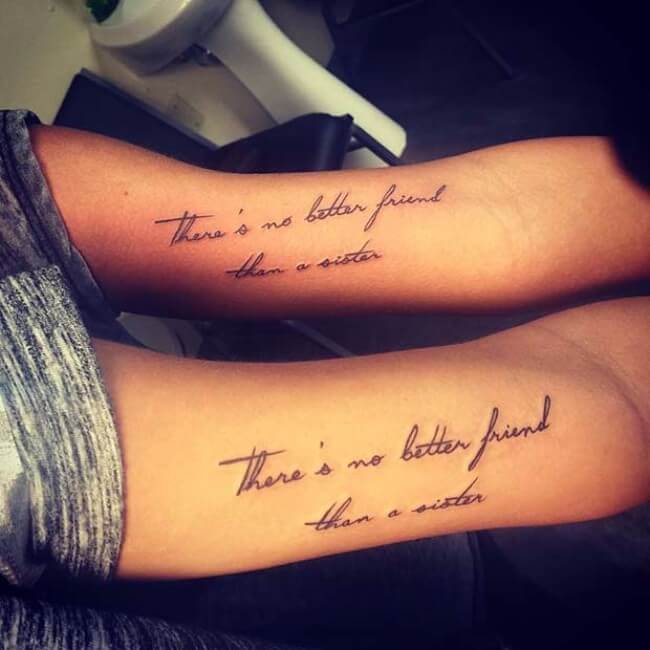 16. Another cool example of the you keep me safe/wild tattoo design
17. Green butterfly – matching ink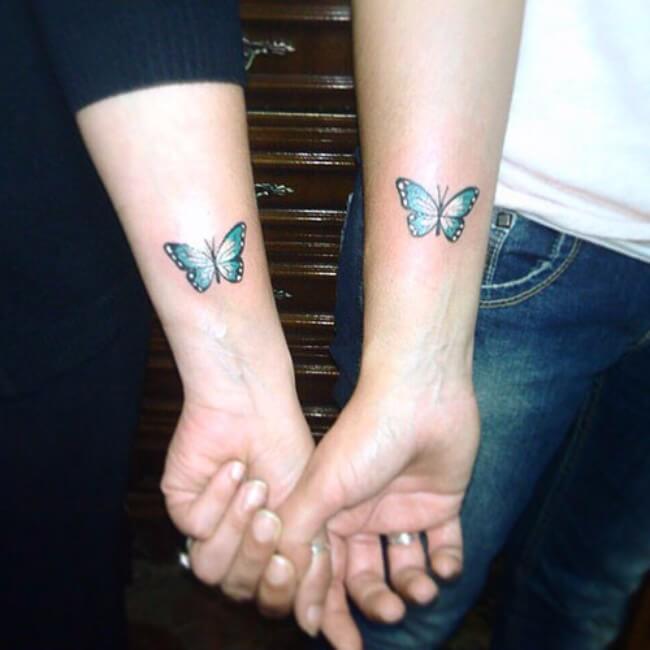 18. You're my favorite person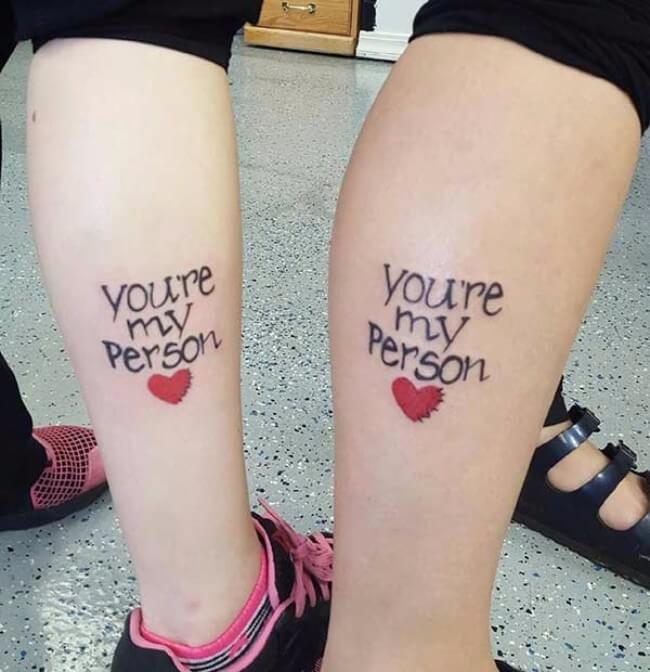 19. Love those big eyes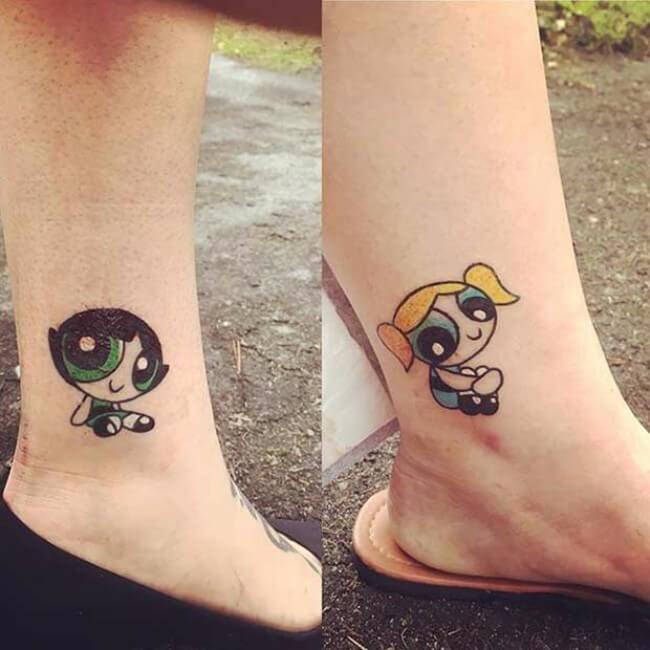 20. Cup phone works best for siblings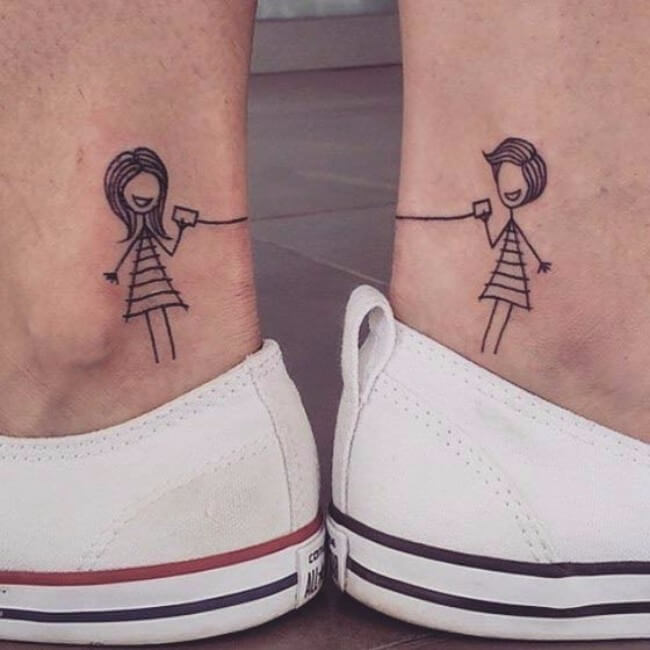 21. Sibling tattoos, cool idea writing your date of birth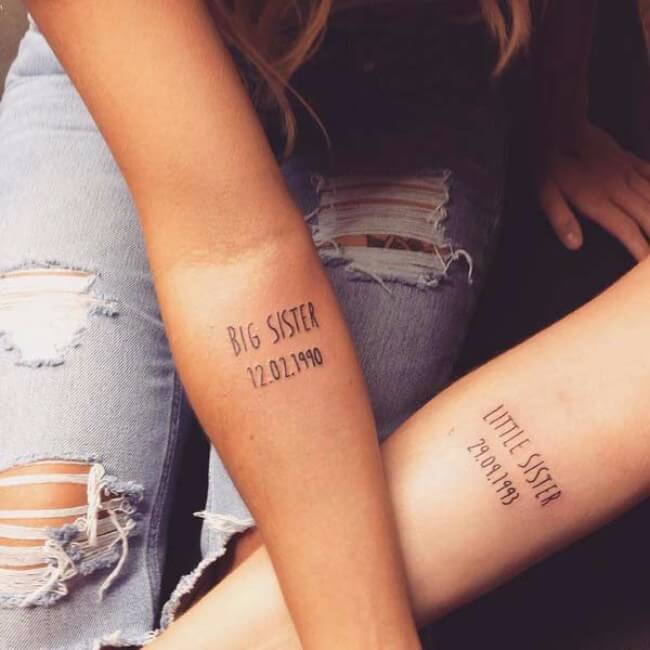 22. You complete me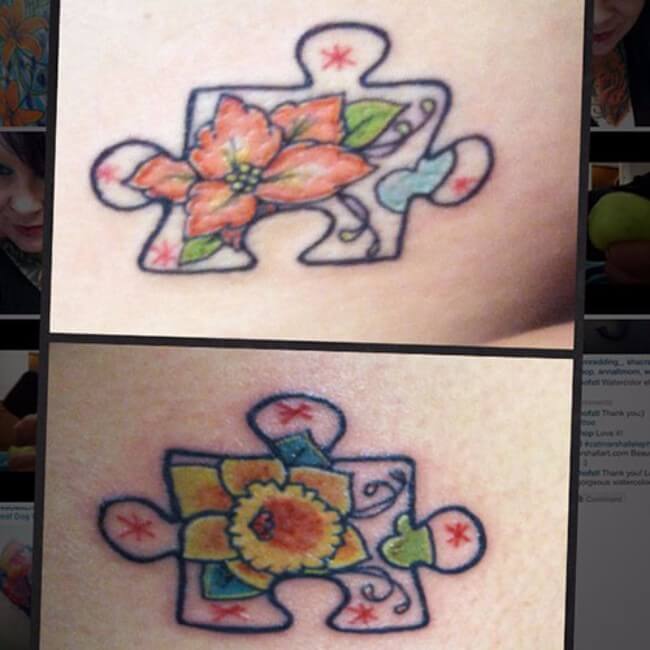 23. Tiny pink bow ink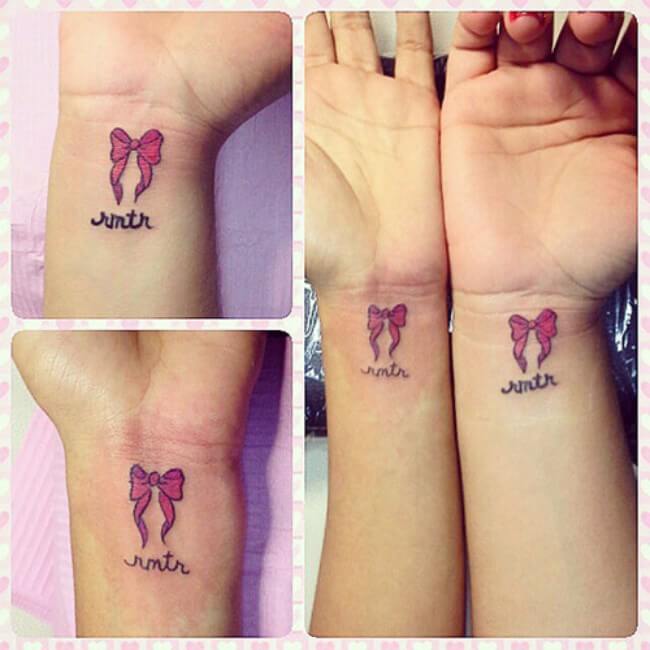 24. Cool shape of a heart matching ink for sisters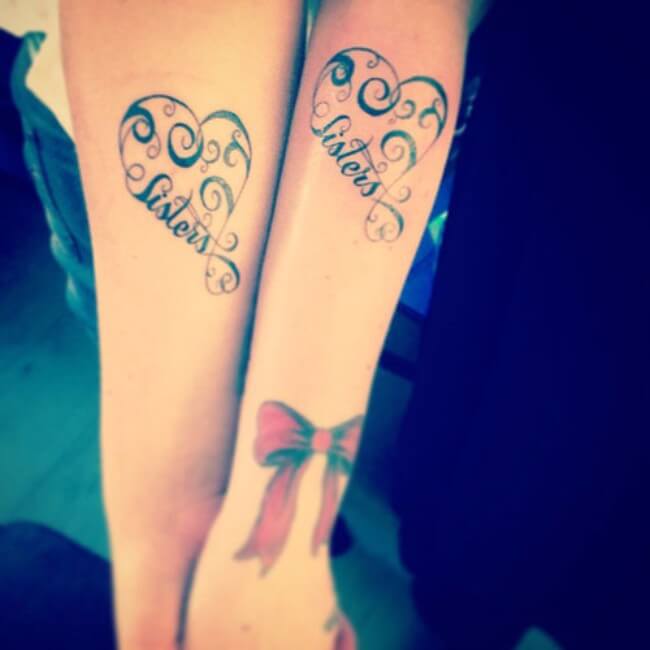 25. I will be your anchor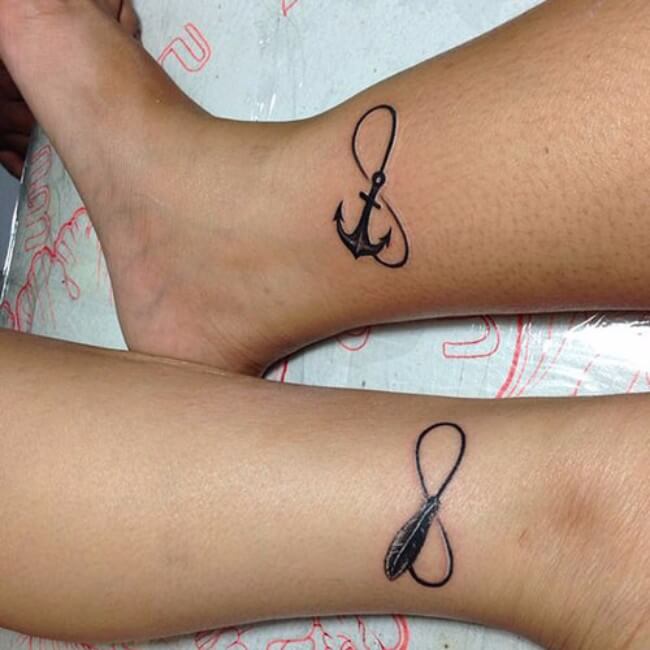 26. Yes, i am here for you little sis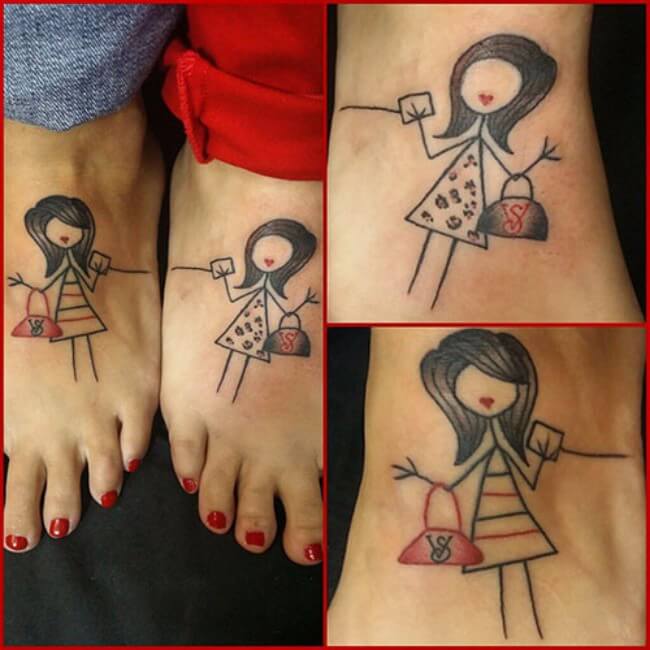 27. Two hearts combined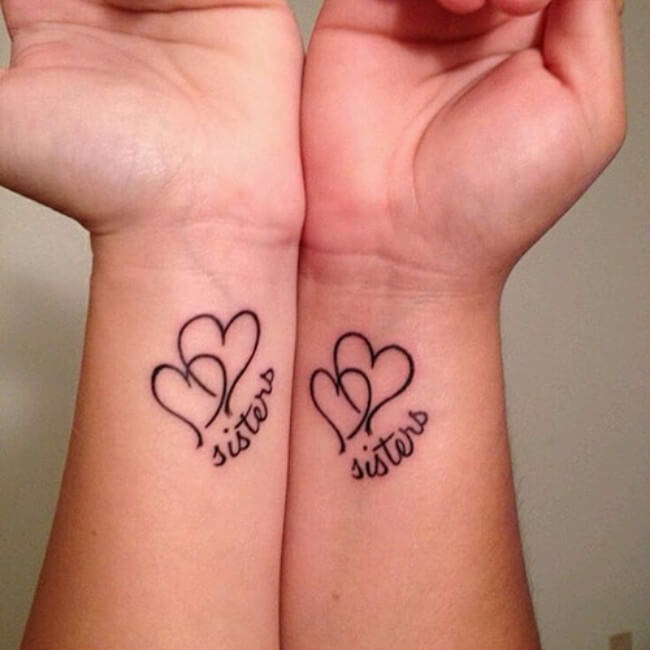 28. Tiniest heart yet – but cute AF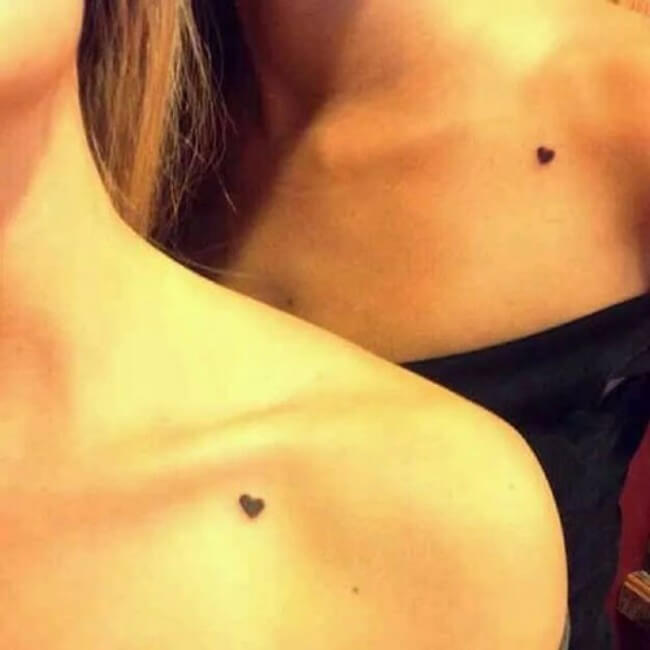 29. Threeway ankle tattoos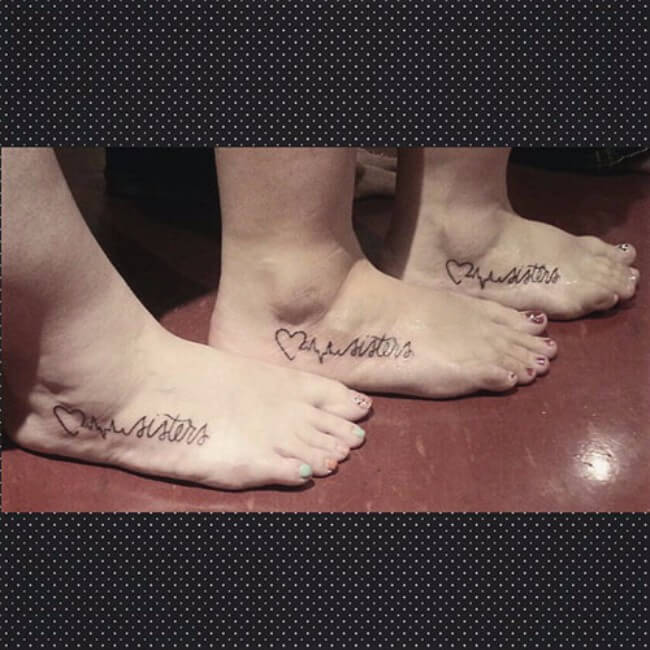 30. We've seen this a few times before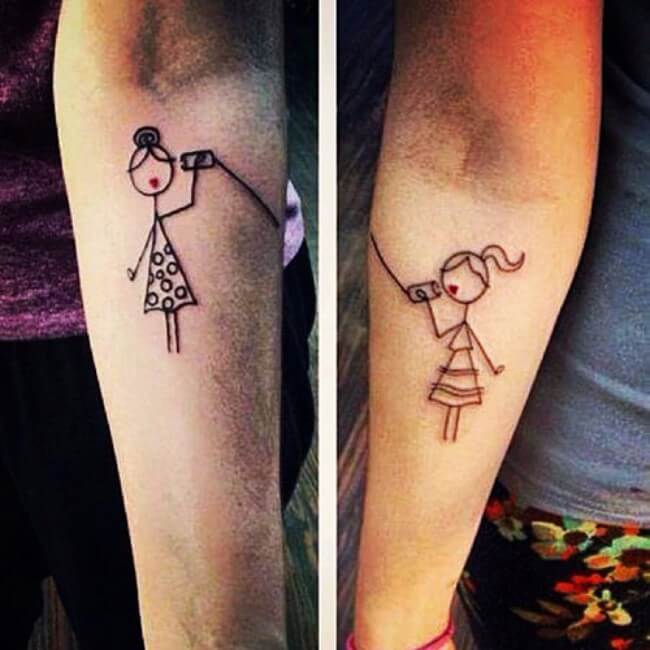 31. Same tattoo. Two sisters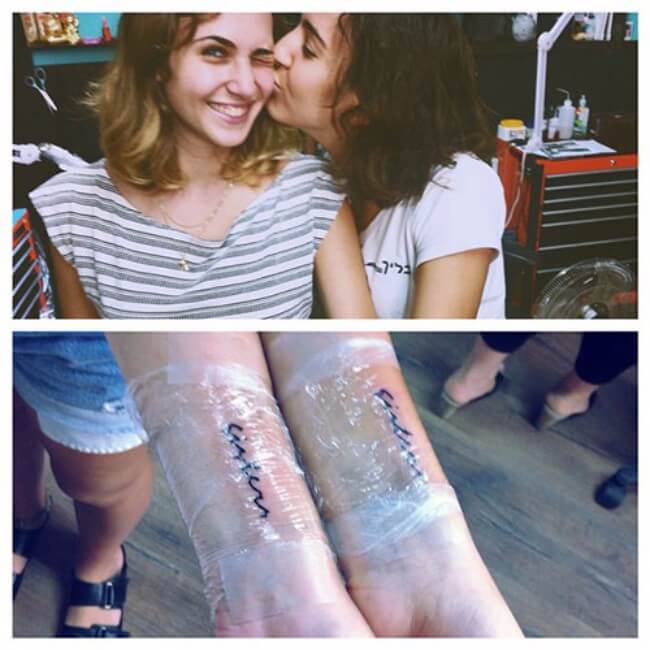 32. Beautiful tiny flower to show their love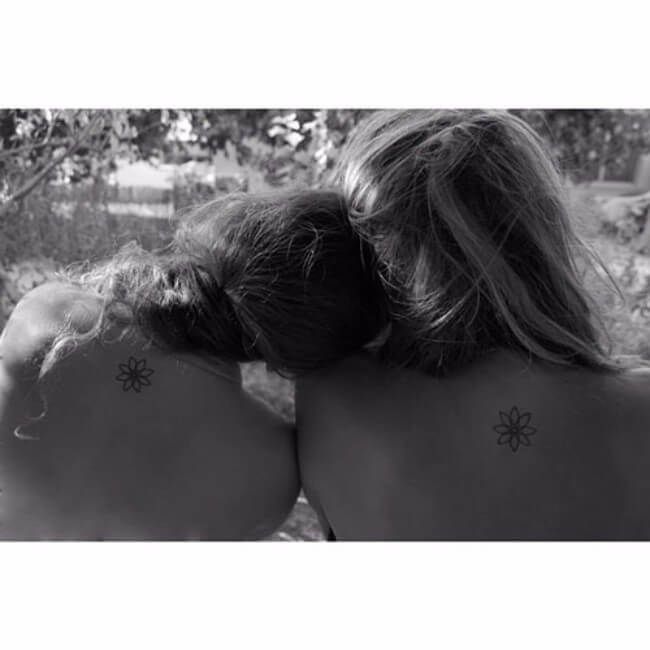 33. Abstract heart on the back of the head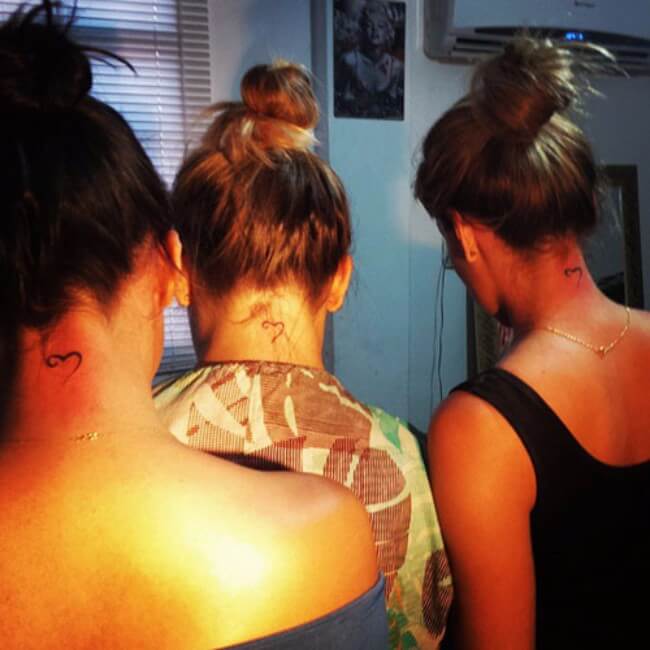 34. Amazing eye – the sister tattoos list continues below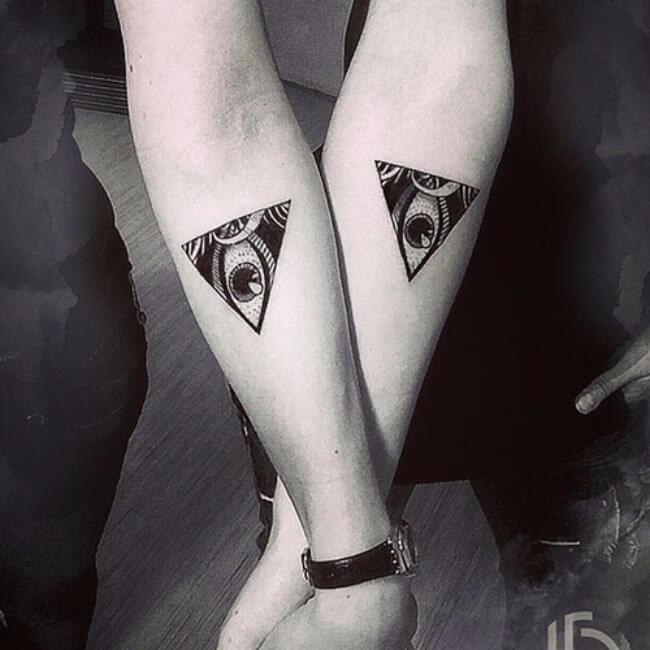 35. One dotted heart, one full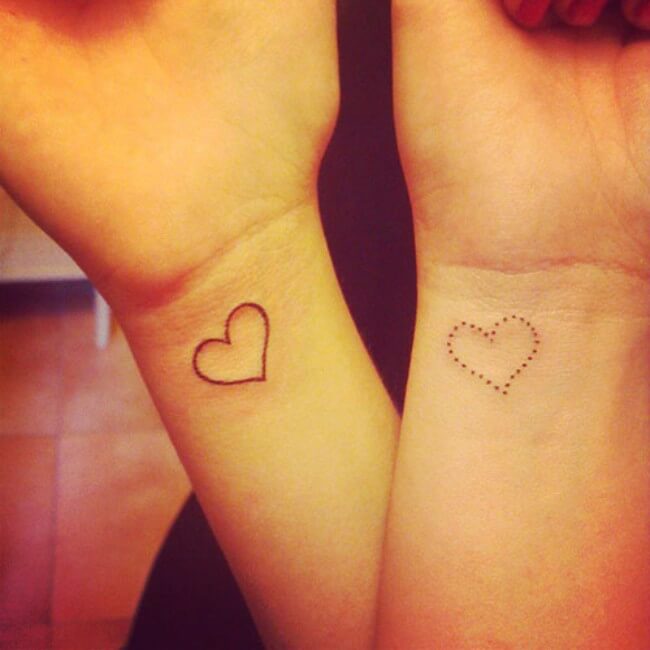 36. Three sisters having the same tattoo of a tiny beetle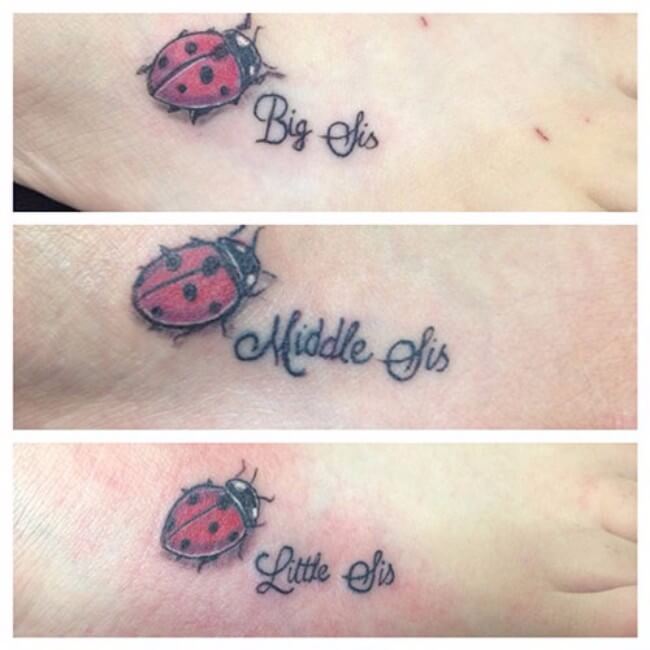 37. Connected hearts tattoo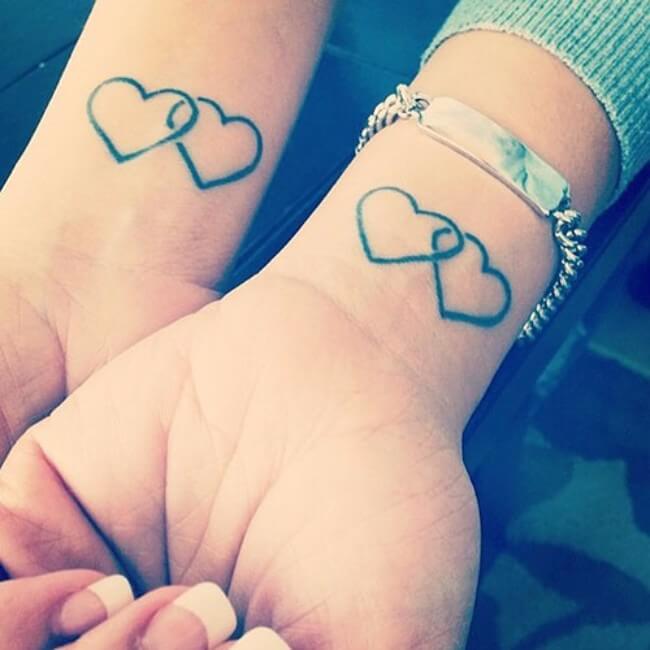 38. Two birds singing the same tune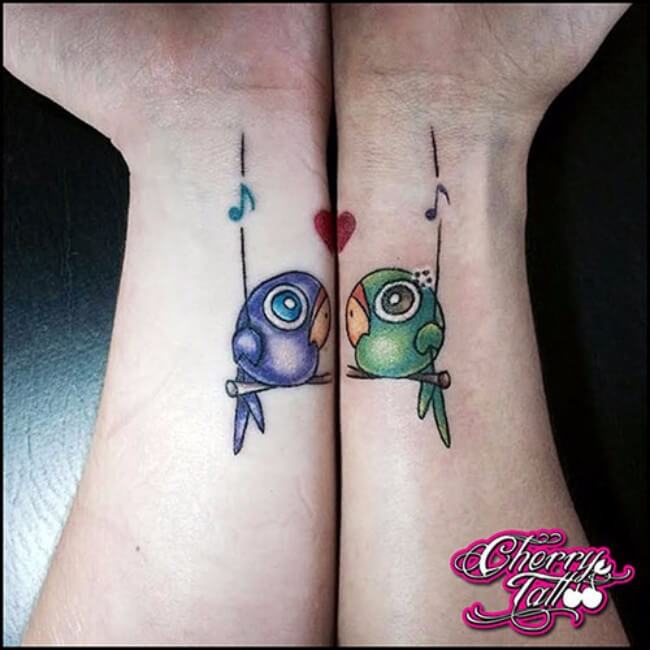 39. Another ankle heart tattoo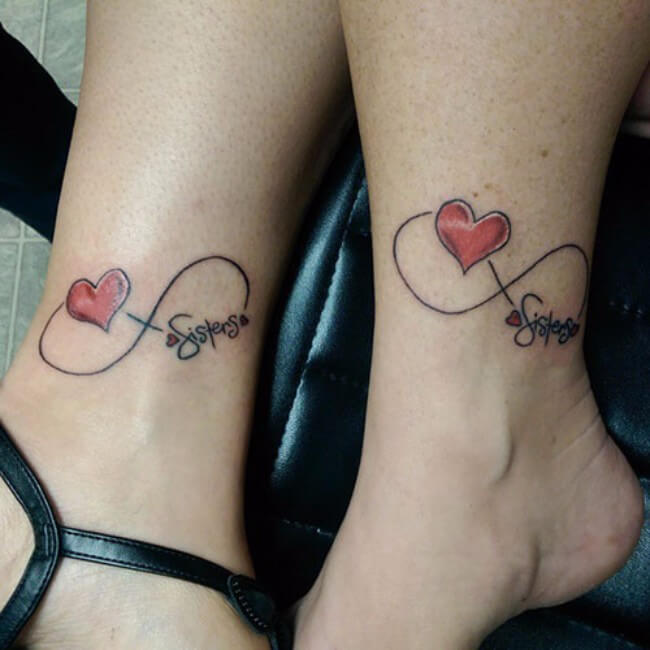 40. Do you know what is a Babushka?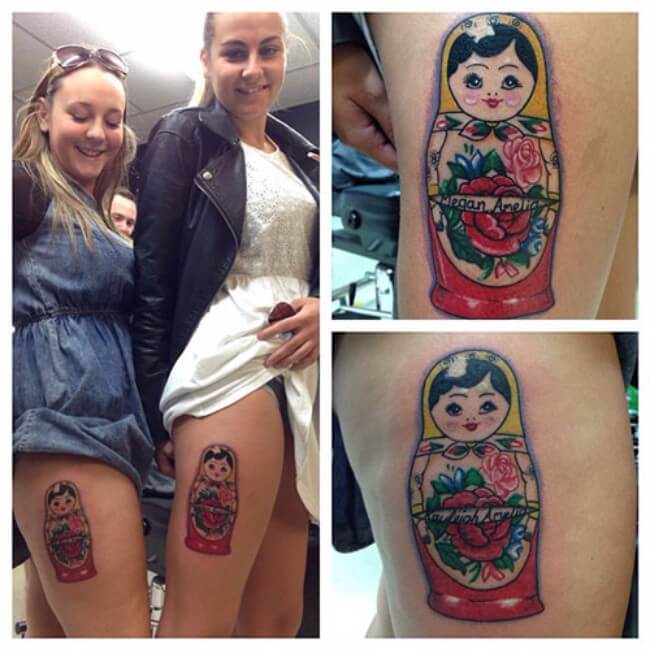 41. Love this idea, on the back of the head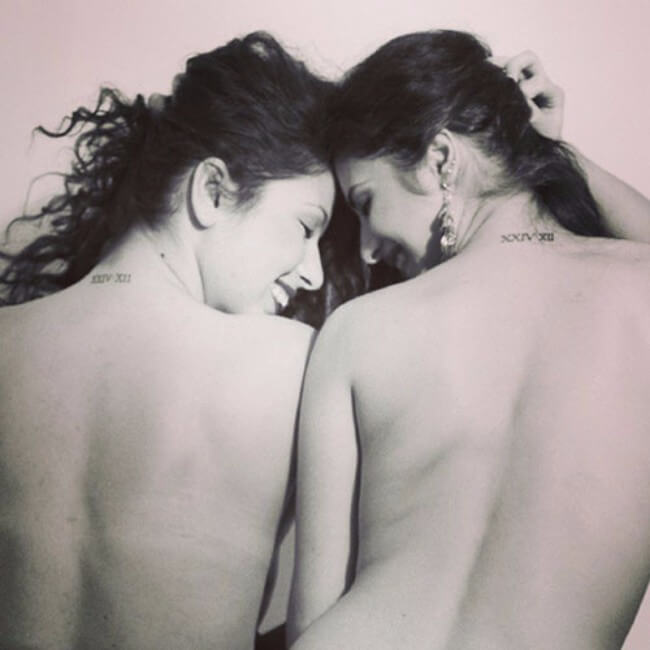 42. Similar mandala – not small but if they love it, it's awesome!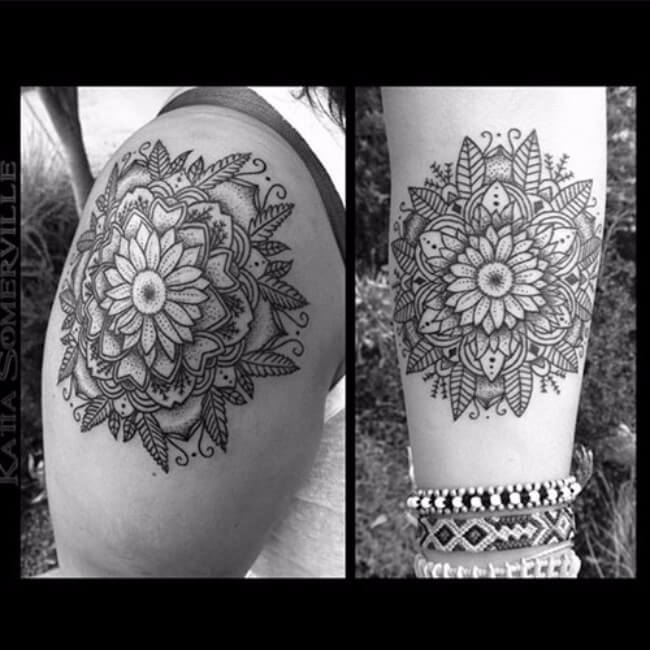 43. Simple and basic, love it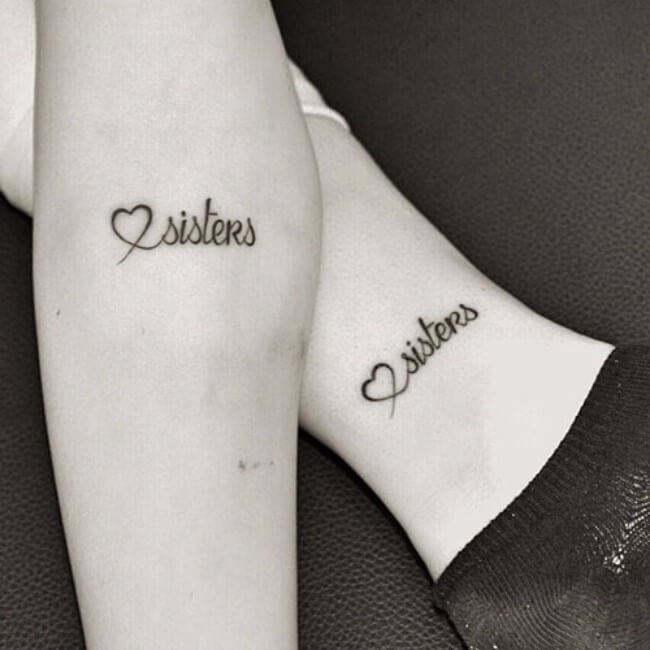 44. Three birds for three sisters?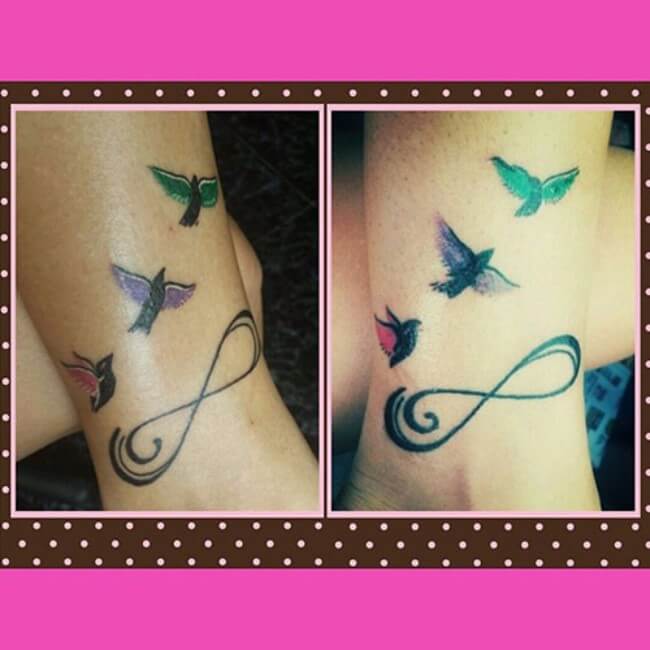 45. Infinity sign with a feather – nice touch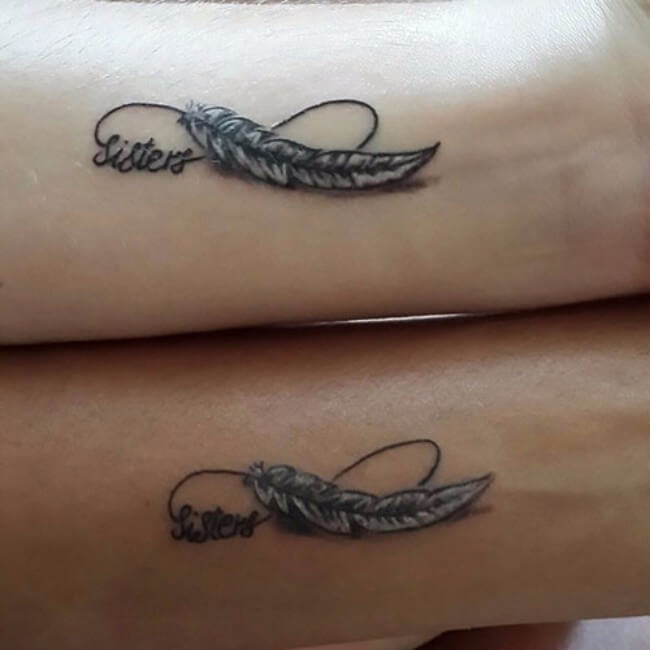 46. Snowflakes on the foot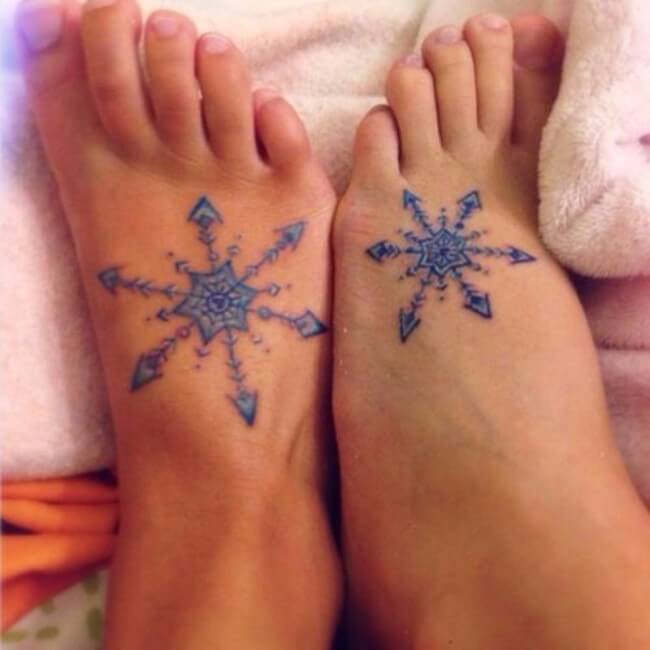 47. Paper shapes on the arm tattoo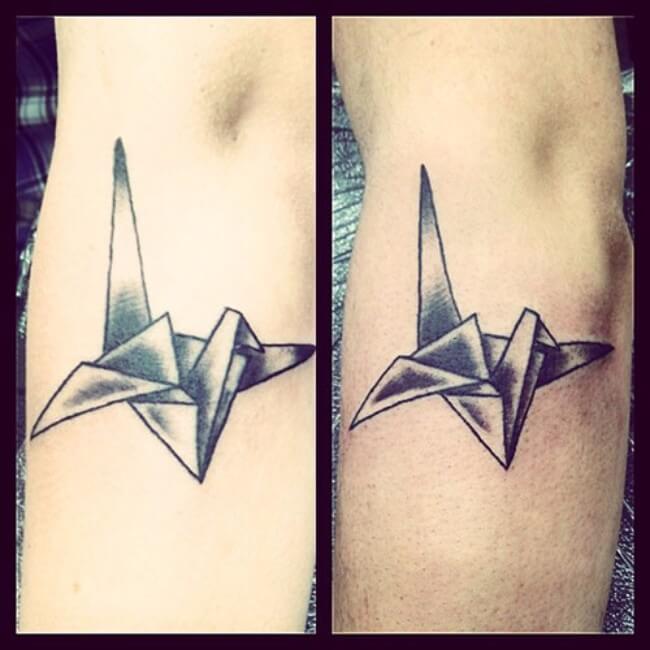 48. Let's fly to the moon on our balloons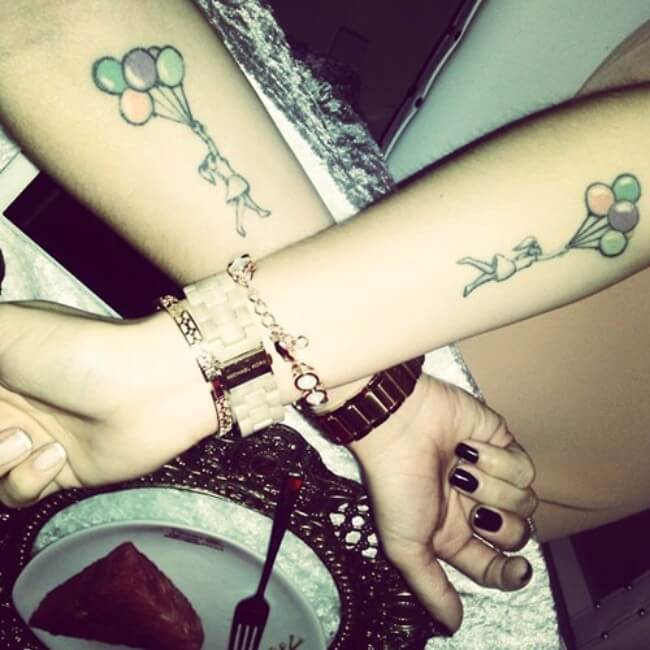 49. Sisters forever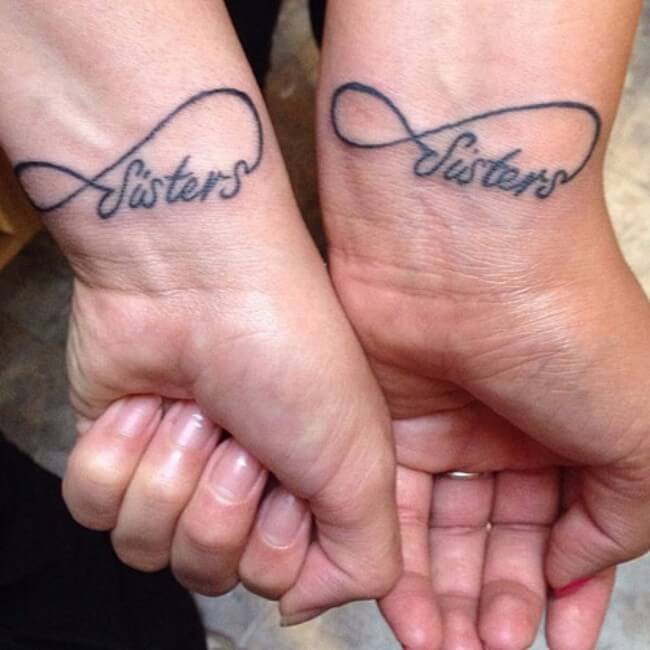 50. Brother sister tattoo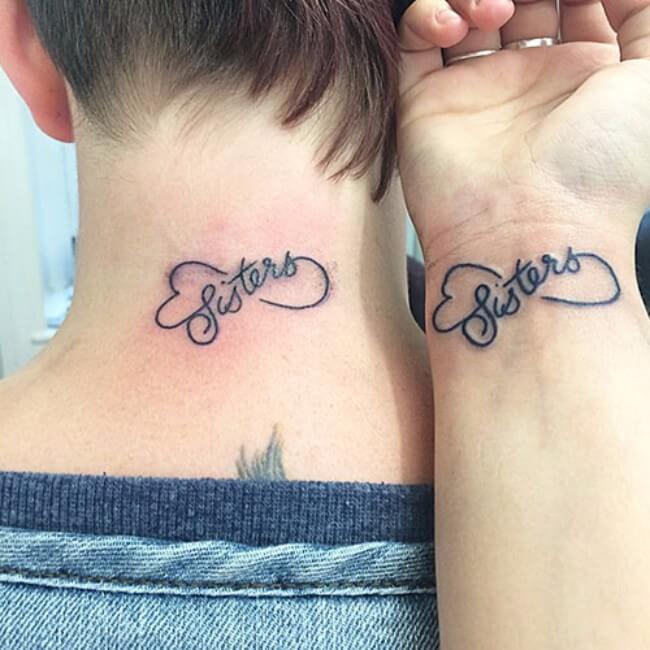 51. Family with a bow on it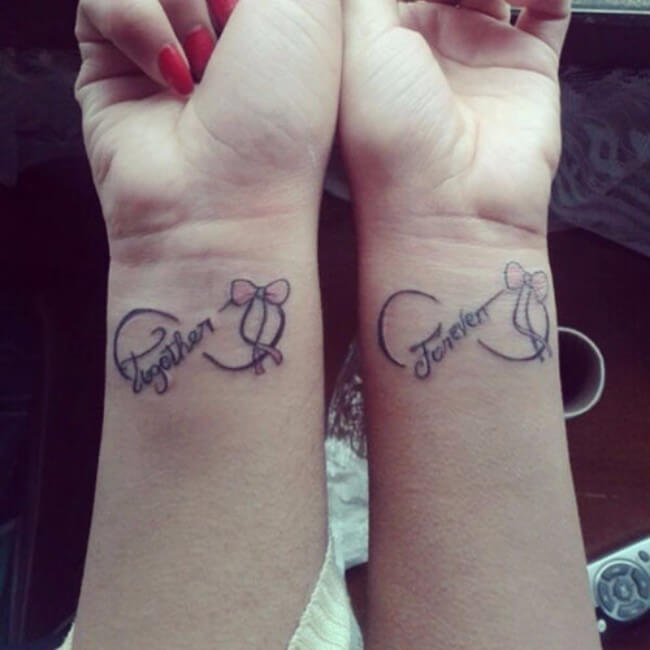 52. The sun and the moon tattoos on two sisters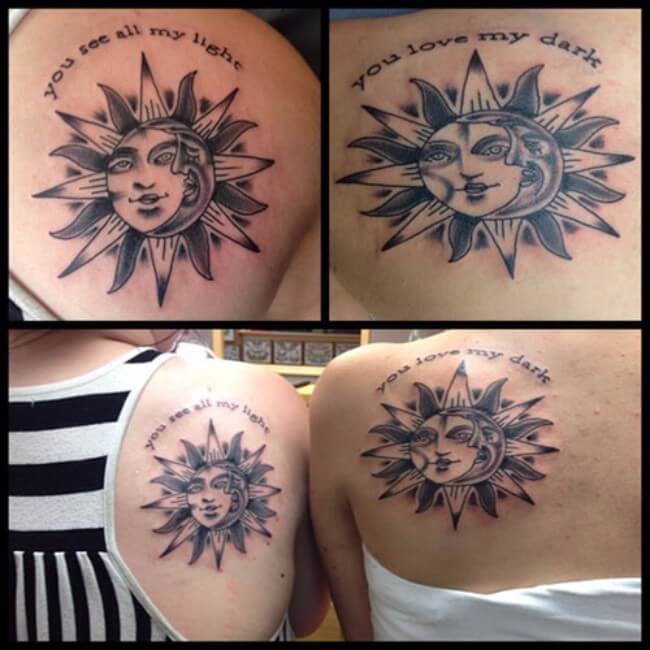 53. Matching sister tattoos on the hip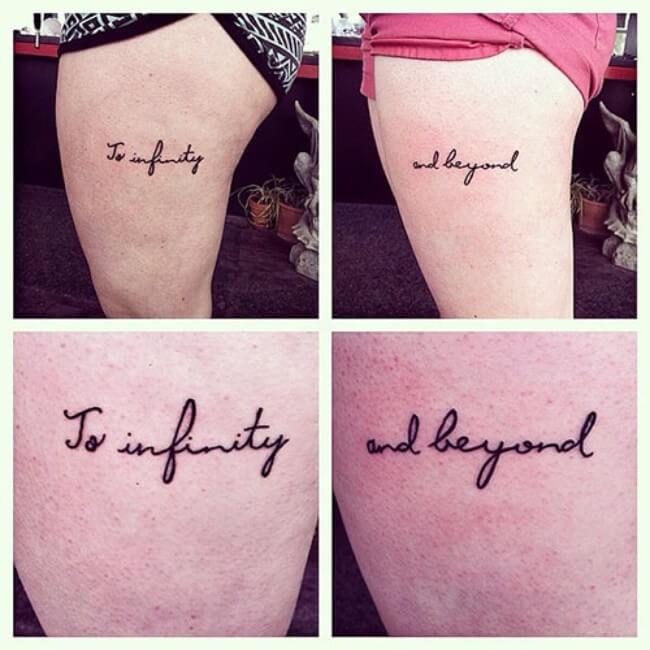 54. I think this is a tattoo of a star constellation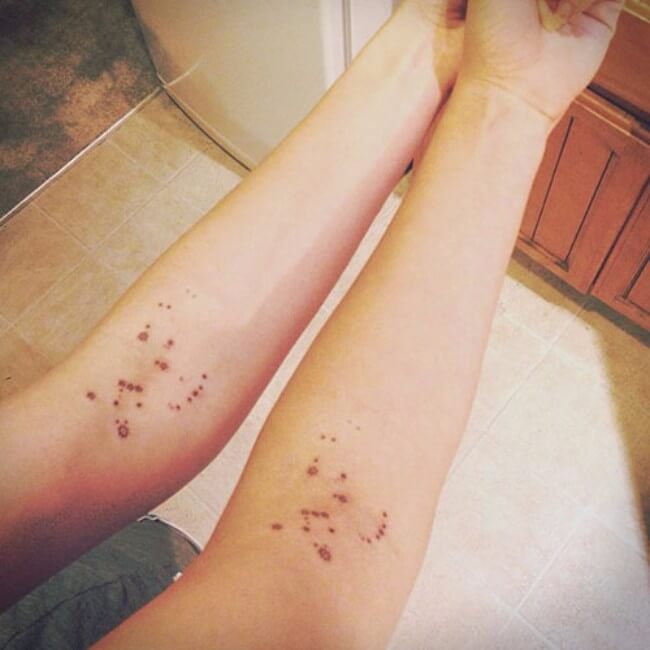 55. Shoulder tattoos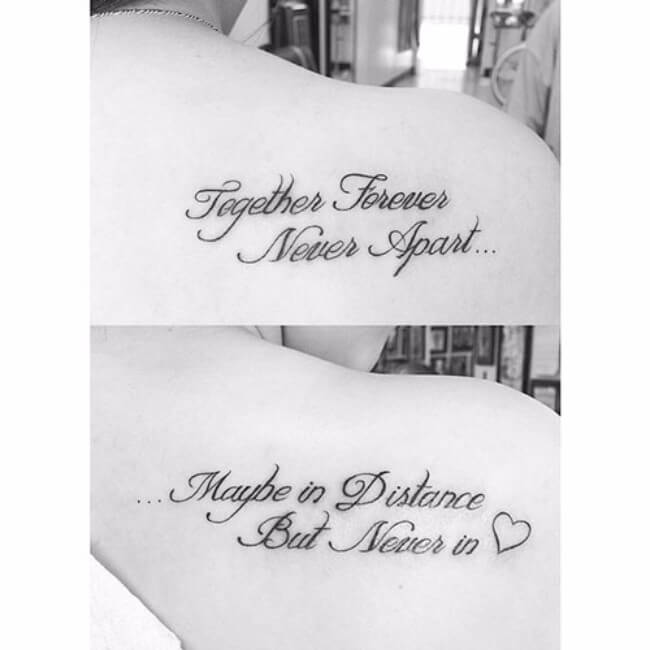 56. I love this motivational quote and matching sister tattoos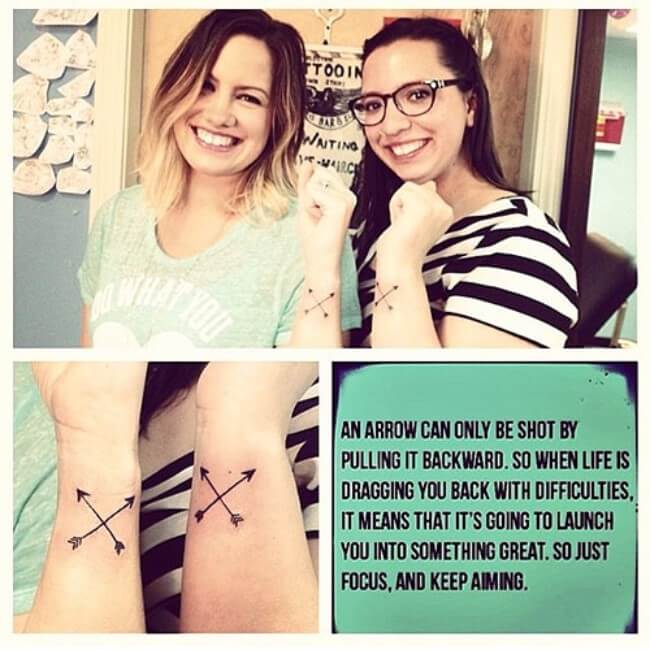 57. Awesome sun flower tattoos that match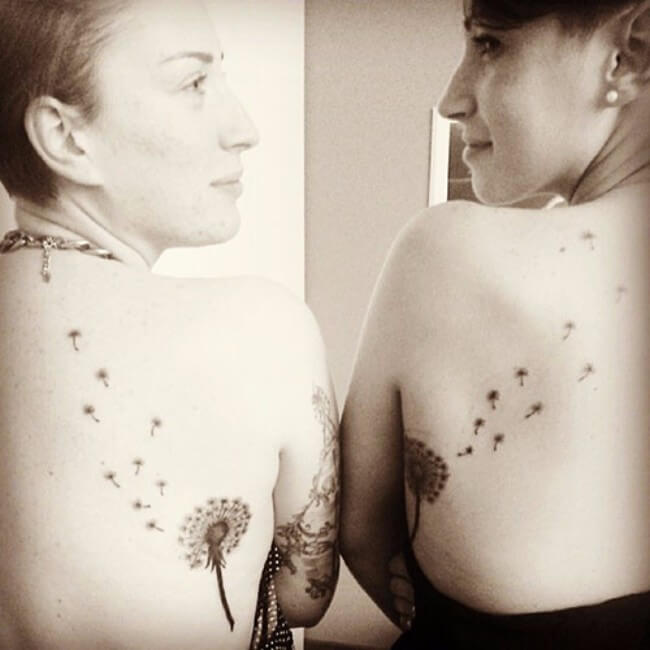 58. Be free like the bird little sister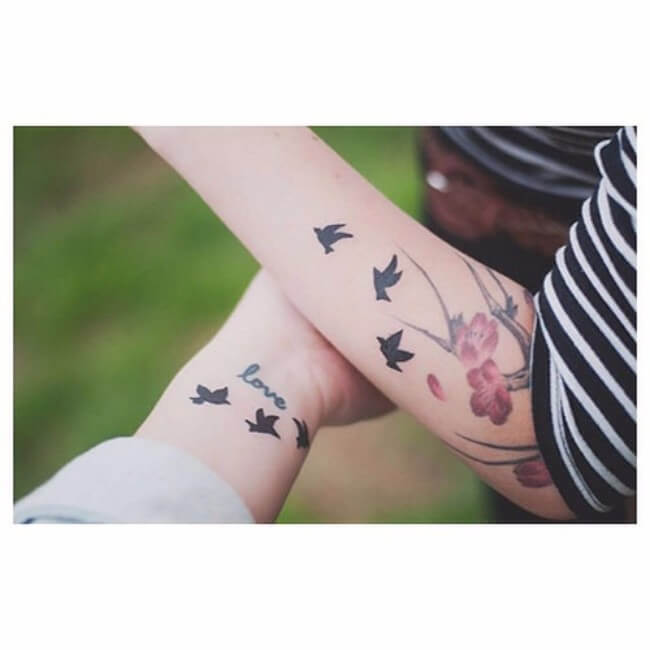 59. You complete me sis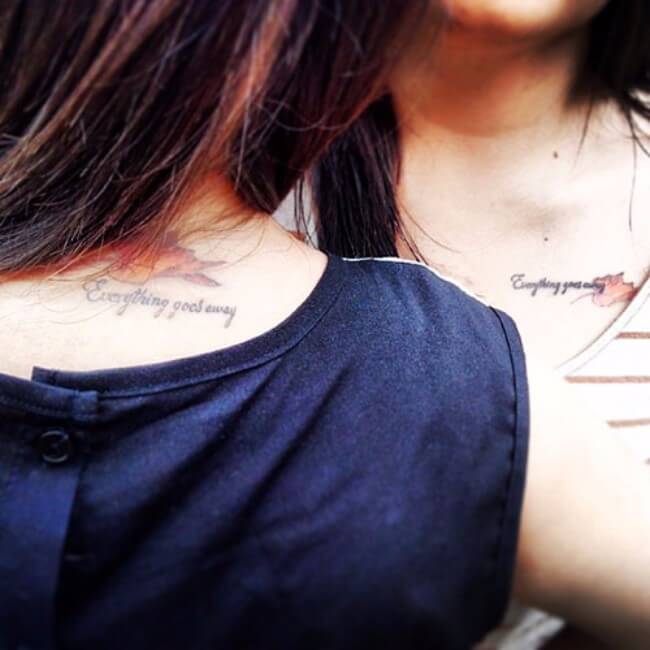 60. Two cats in a box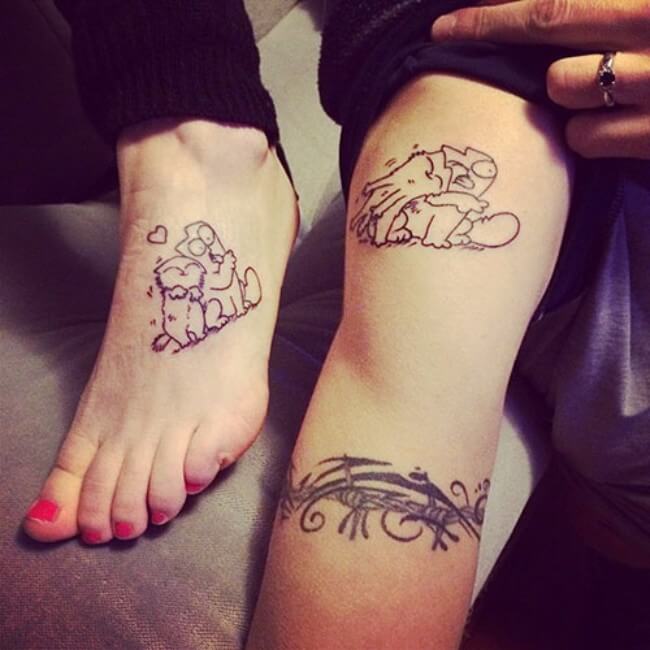 61. Red heart symbolising the love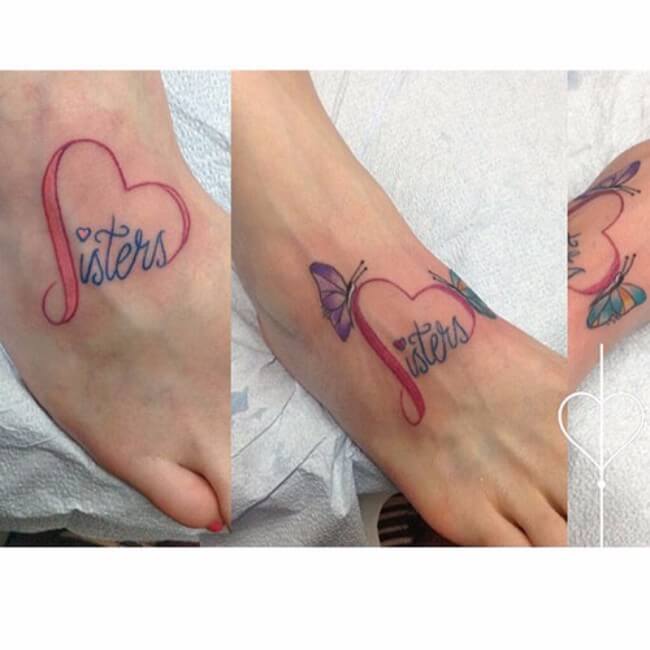 62. " love you for eternity " sister inks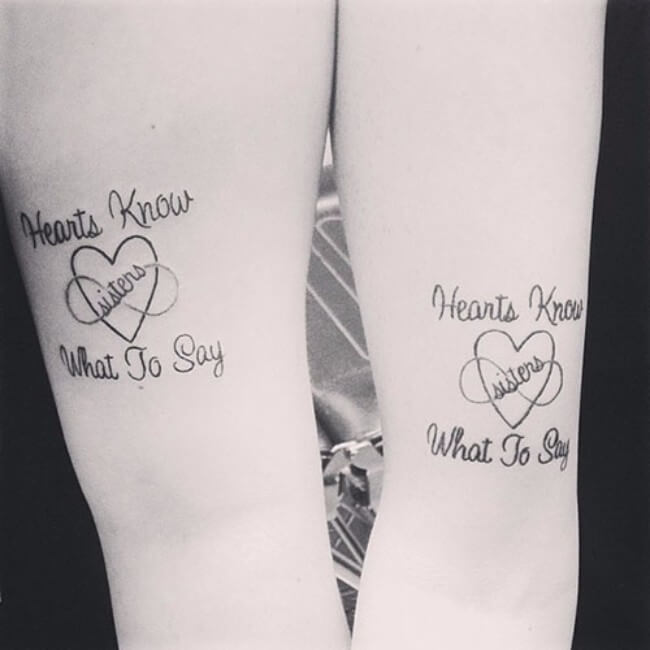 63. All the brothers and sisters in this family have the same one ink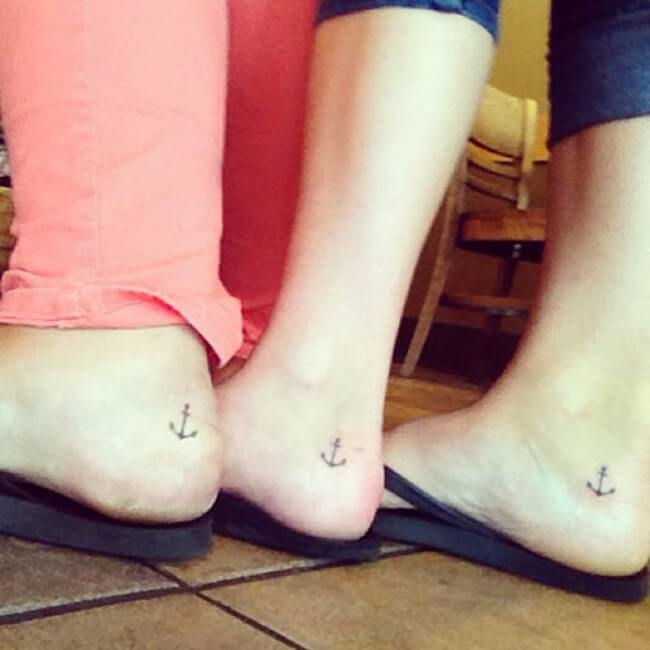 64. Sisters are forever and ever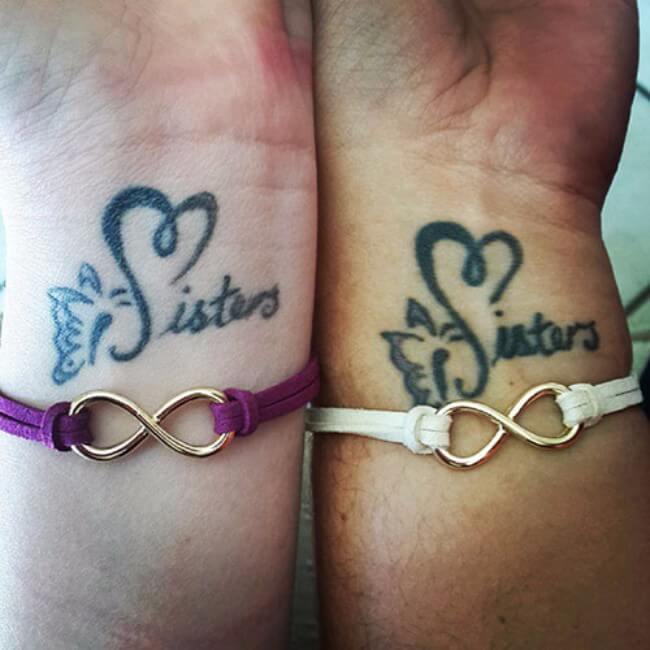 65. The other sister have the same one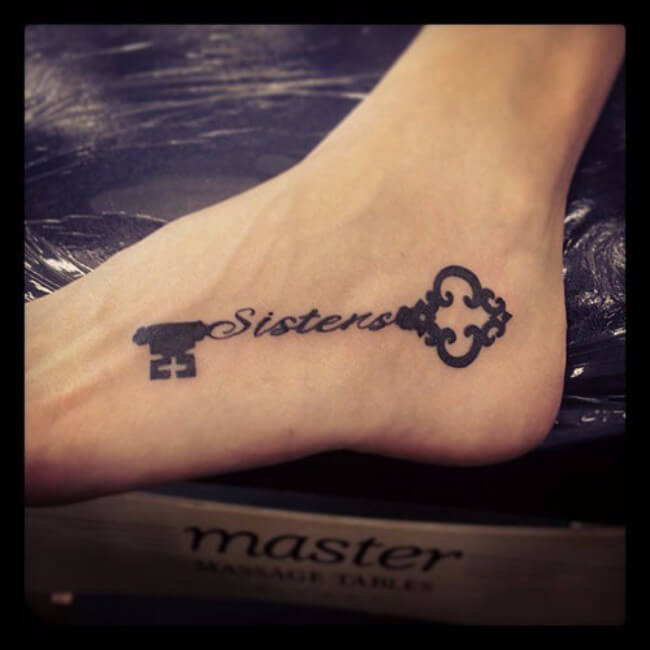 66. So cute. Sisterly love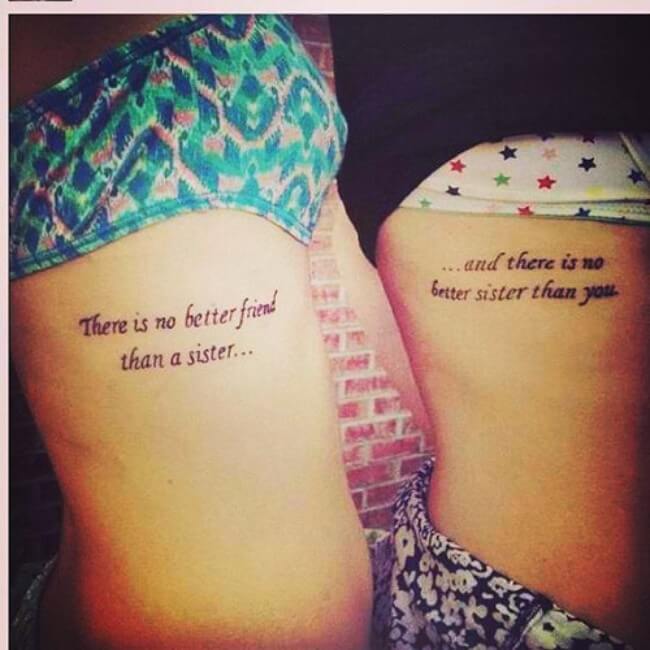 67. Matching feather tattoo for sisters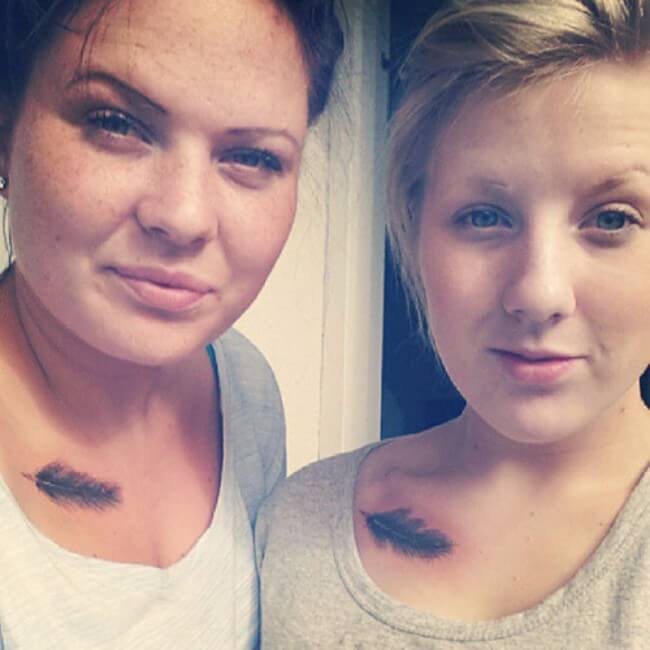 68. High five with hearts, love these sister tattoos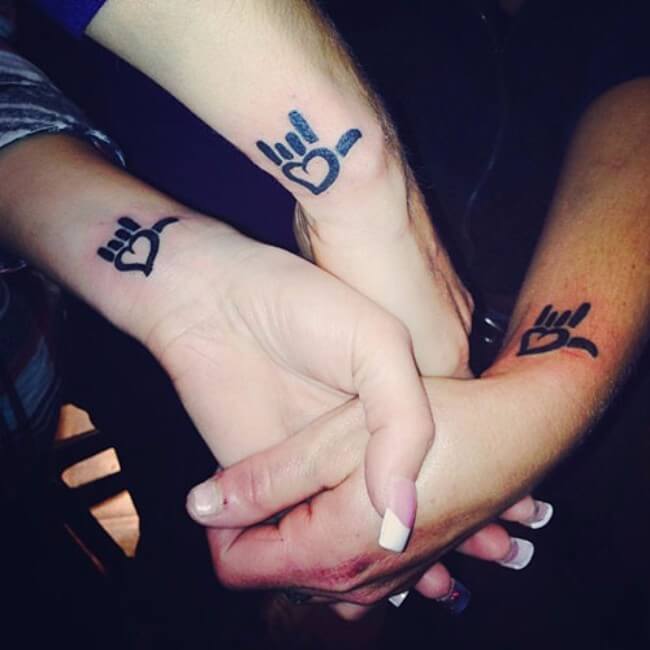 69. Beautiful colorful matching tattoos on the arm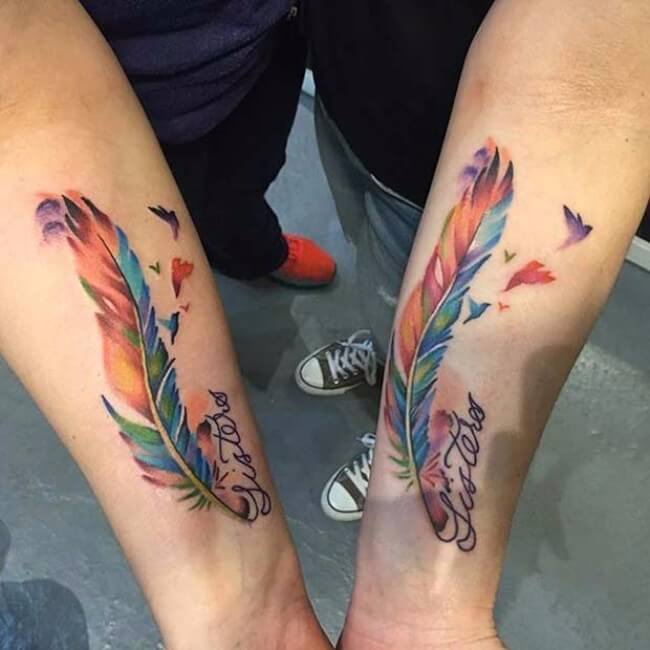 Share these cool sister inks with your sister or family member