Tattoos have always been a great source of conversation. You can break the ice in an awkward situation pretty fast when you're talking to someone with a tattoo. Even the most boring tattoos can get people talking. But the 3D tattoos on this list are definite show stoppers.
Some of them are
just
crazy
optical illusions
. But a lot of them look like they're popping right off the skin. You'll definitely have to squint your eyes a little when looking at some of these. It's hard to believe they're
just
tattoos.
Take a look at these insane 3D tattoos and tell us what you think in the comments section.
1. Amazing tattoo design that looks like it goes inside the arm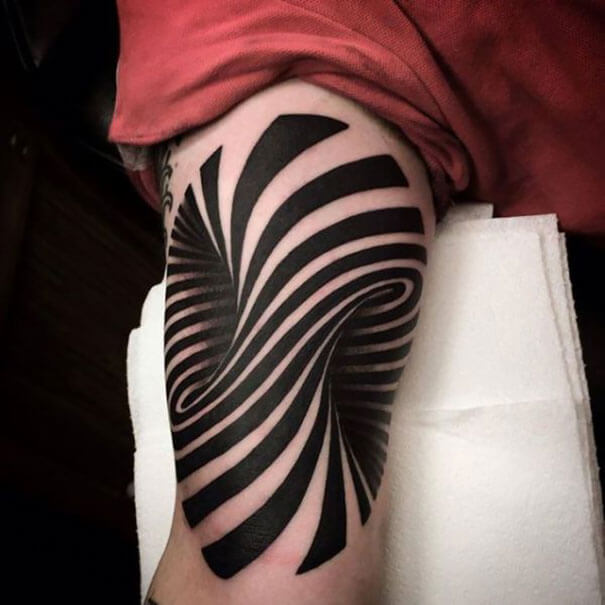 2. Butterfly is the second on the 3D tattoos list
3. Amazing!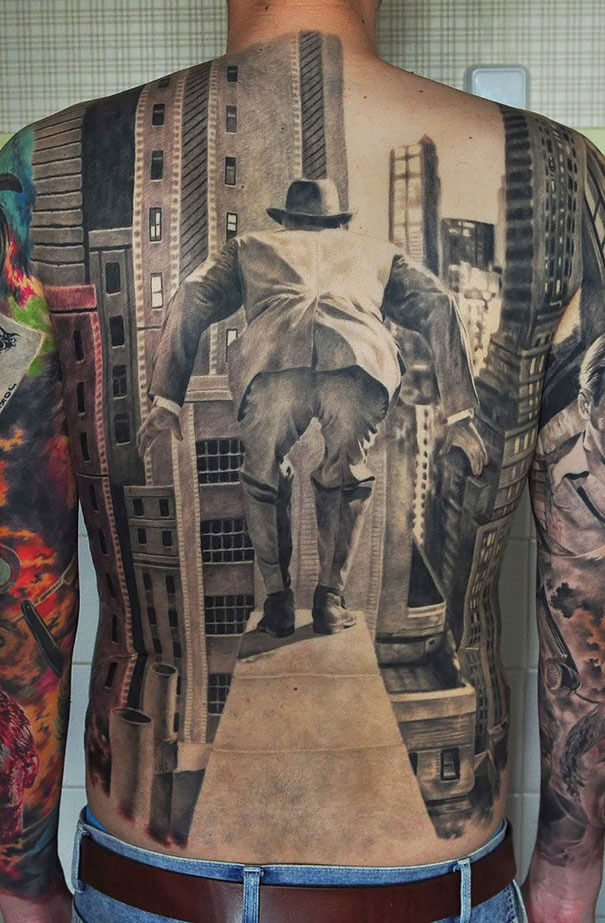 4. Sometimes a tattoo is used to cover a body part you are not comfortable with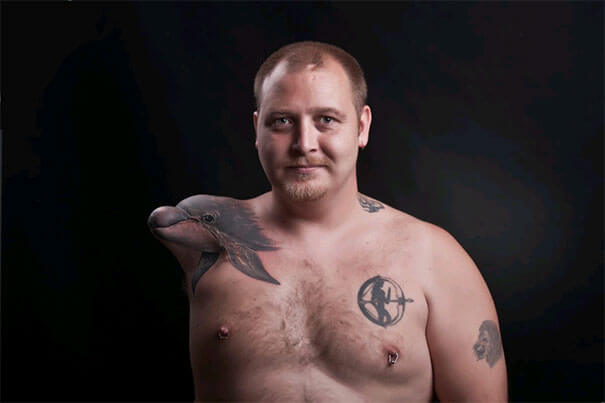 5. Time and map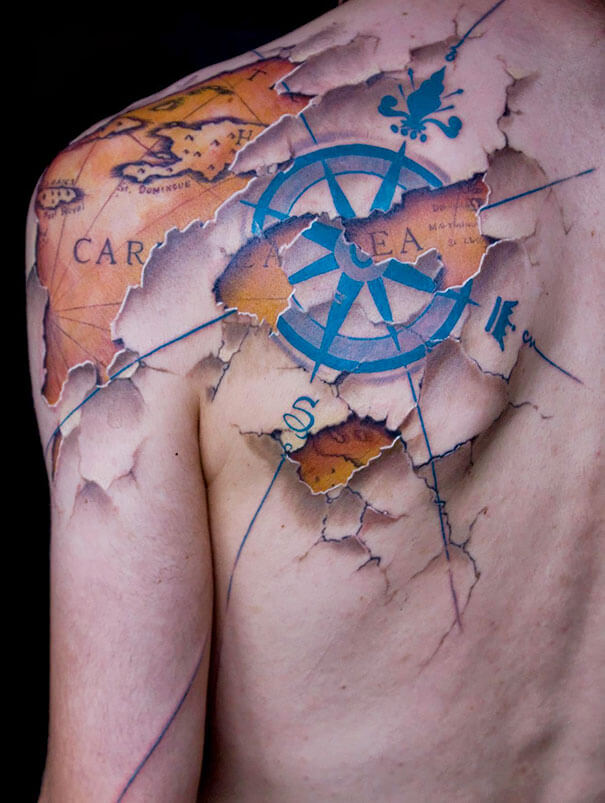 6. Under the skin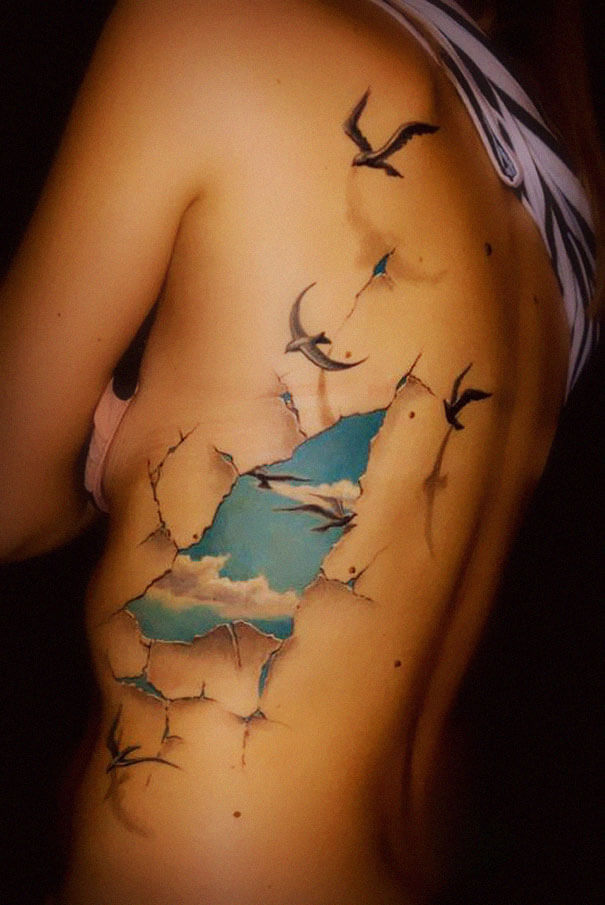 7. Can you pass me that pen…oh.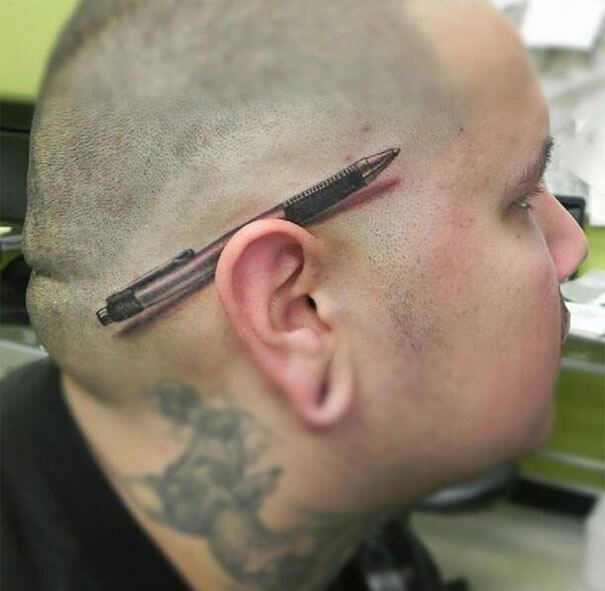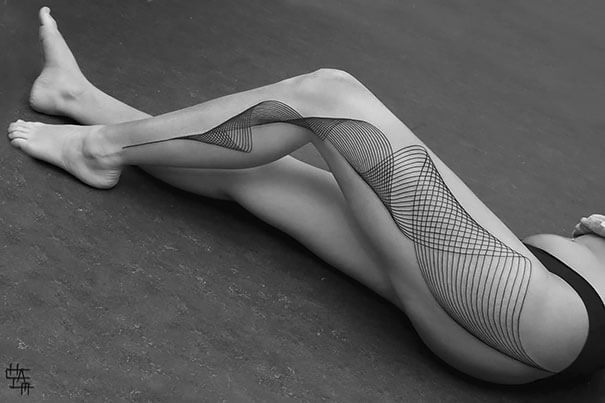 9. It feels this way sometimes right?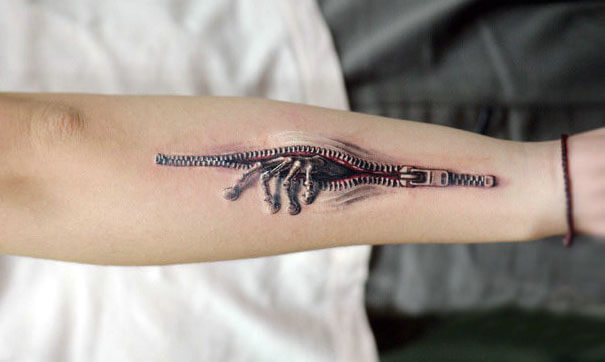 10. My skin is just a cover of my true self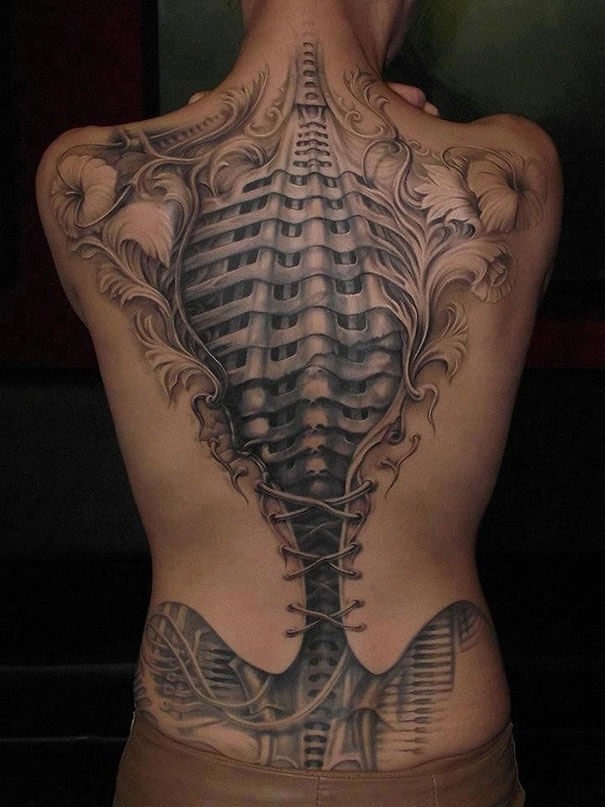 11. Let me out tattoo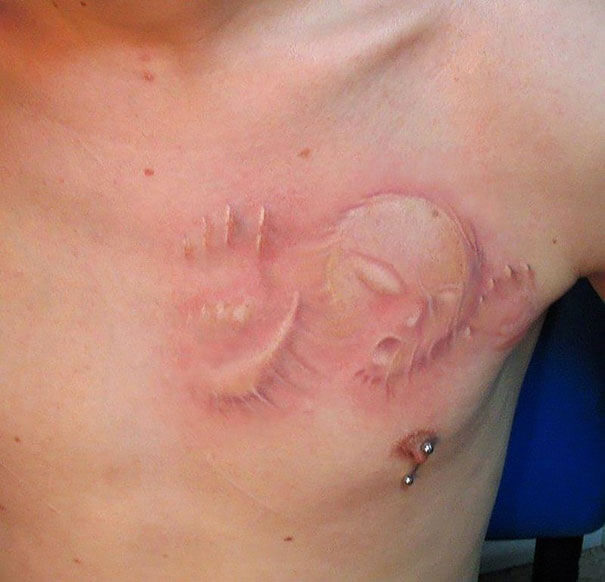 12. The Terminator hand tattoo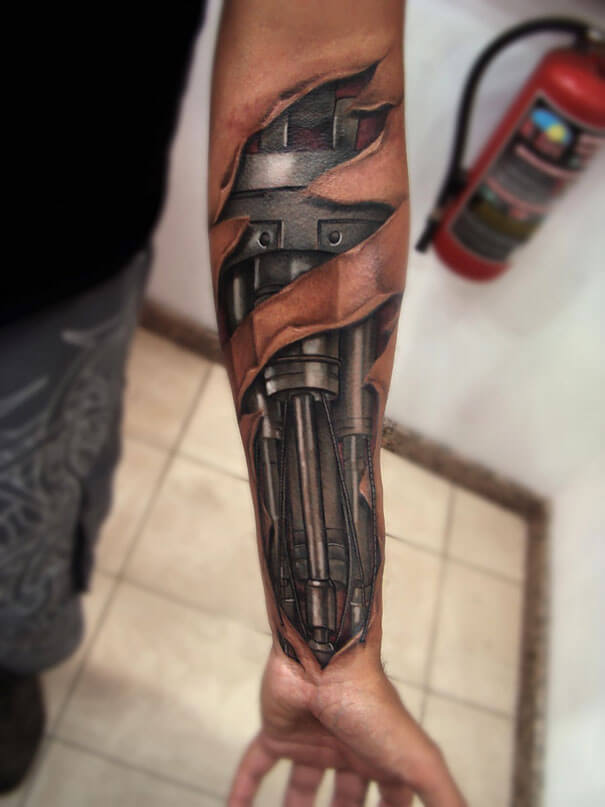 13. I'm actually a robot tattoo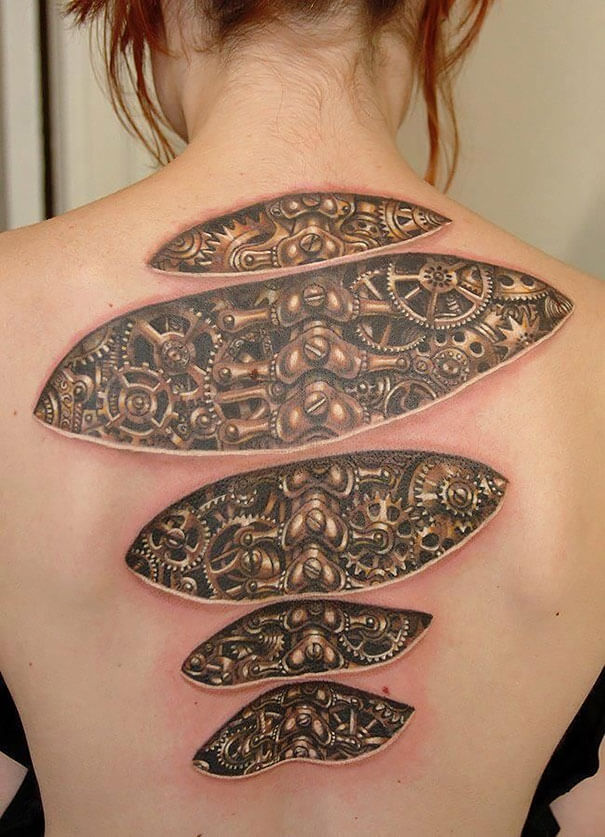 14. Alice in wonder land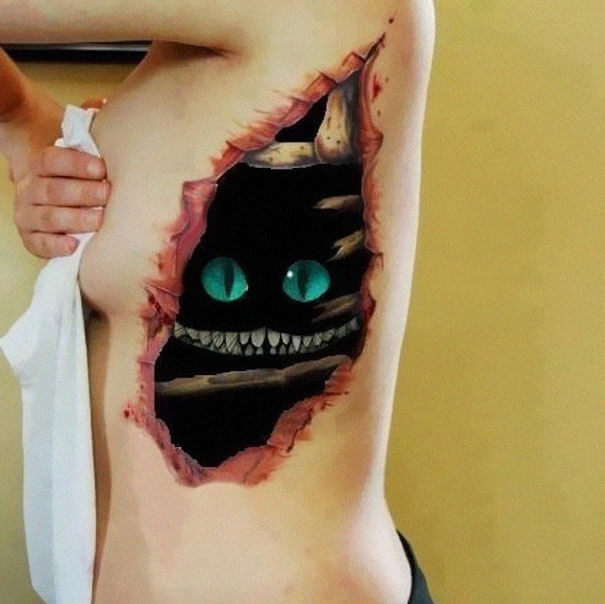 15. Whoa! This is a trippy 3 dimensional tattoo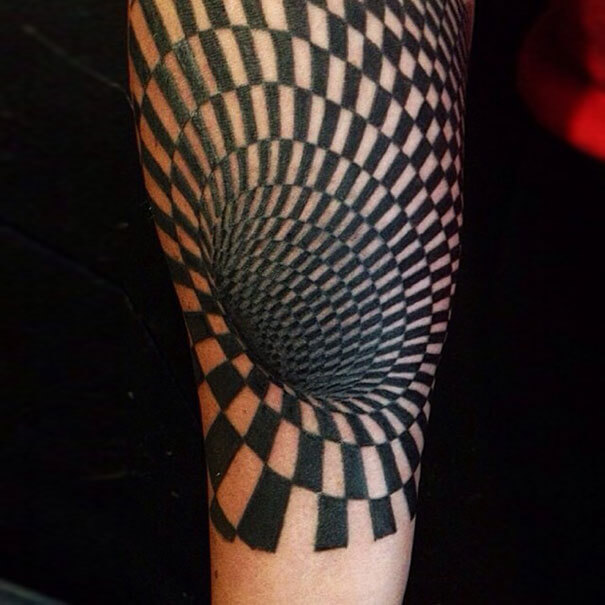 16. Cobra snake that looks like it's going inside and through the hand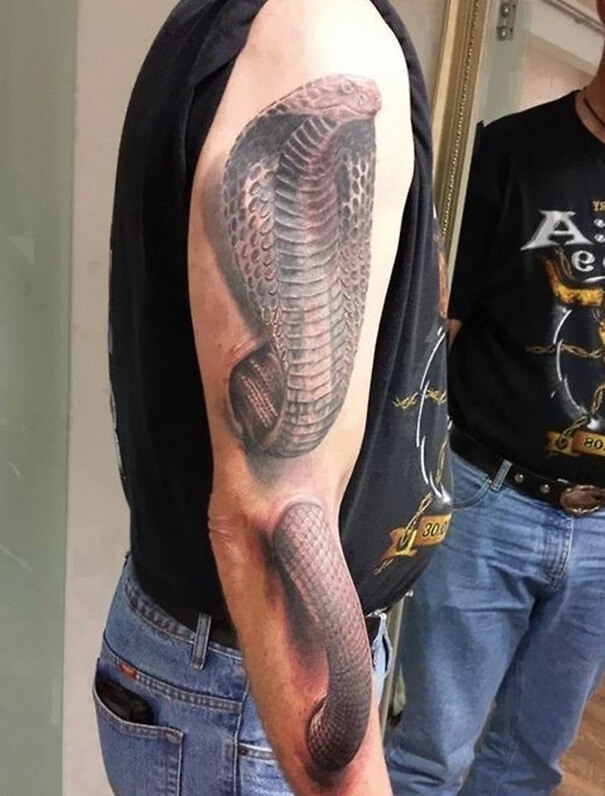 17. This is a well known design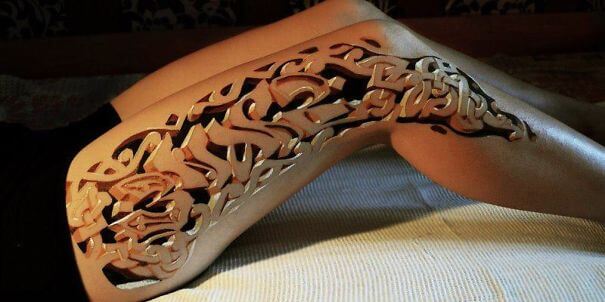 18. Awesome tattoo of a pin machine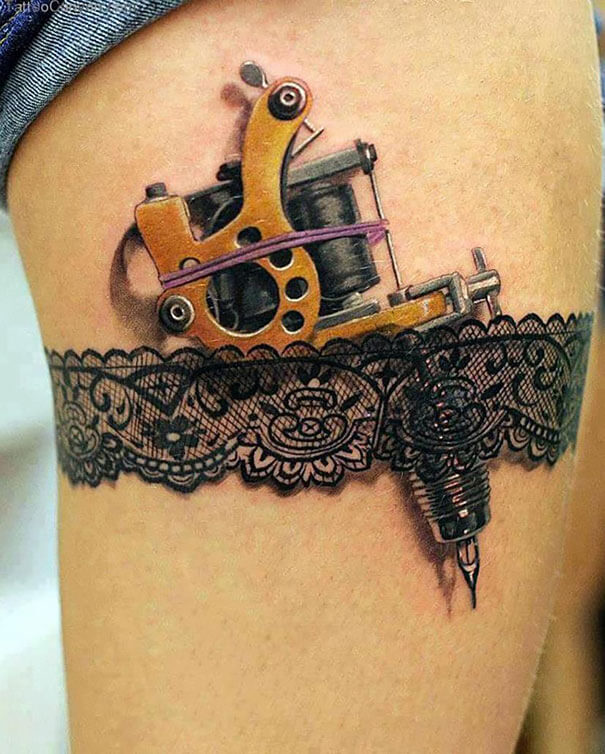 19. Just a scratch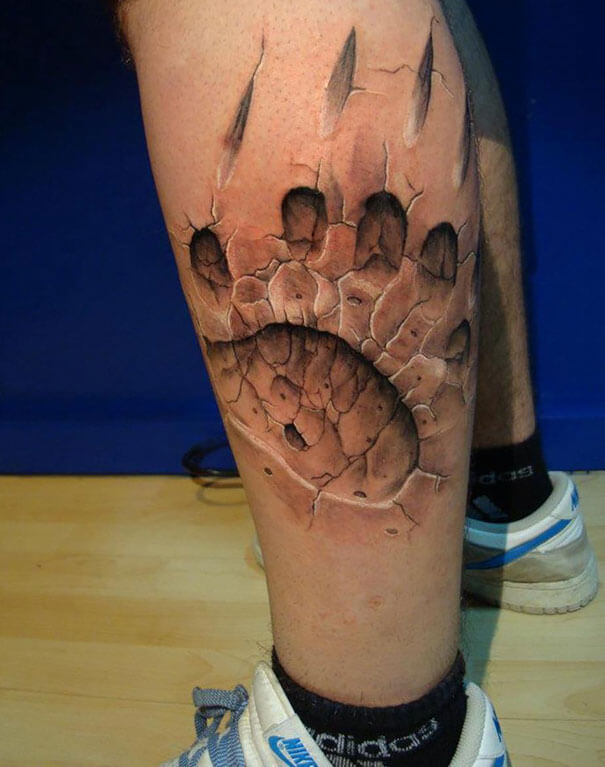 20. I'm looking at you daddy, creepy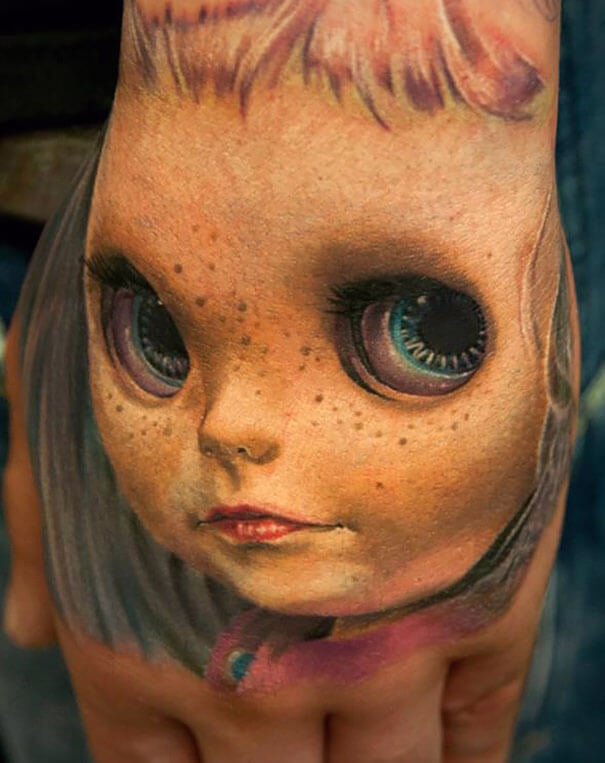 21. Kind words are hidden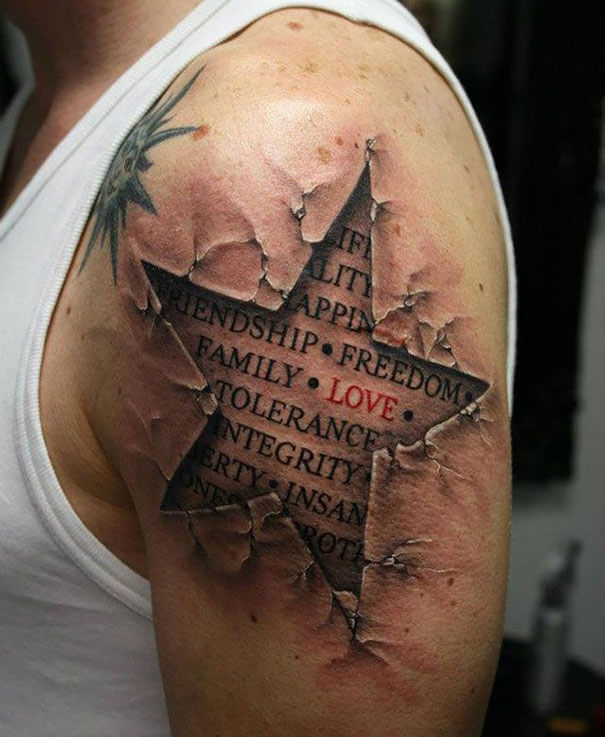 22. Brick wall.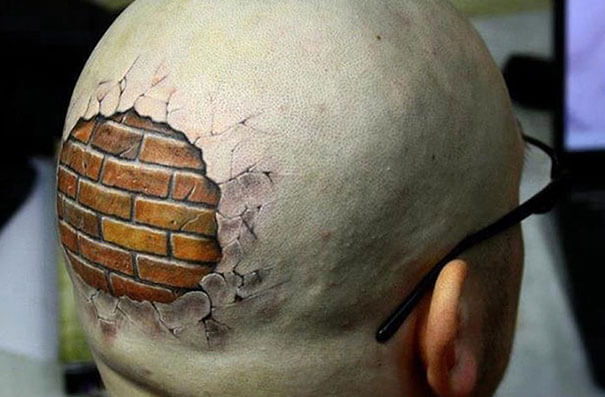 23. This is hardcore!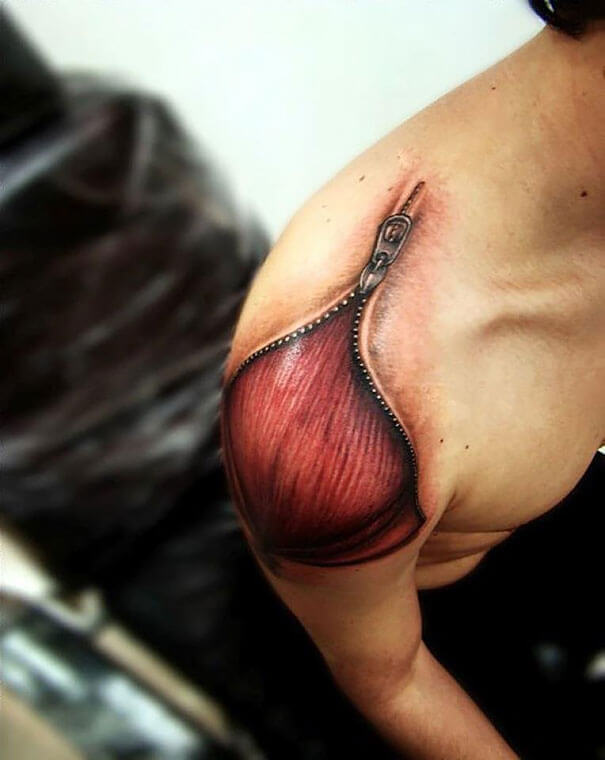 24. For the music lovers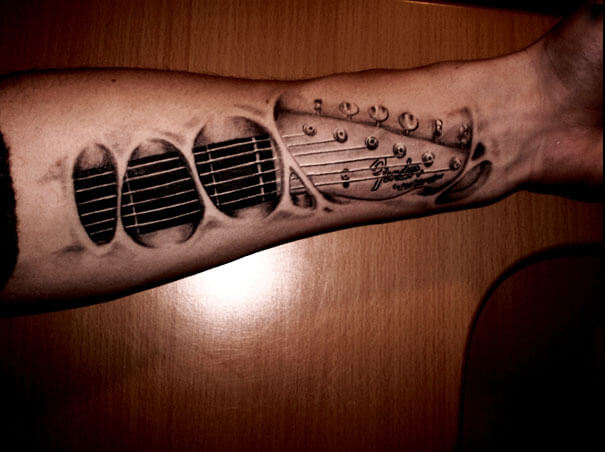 25. An optical illusion skull tattoo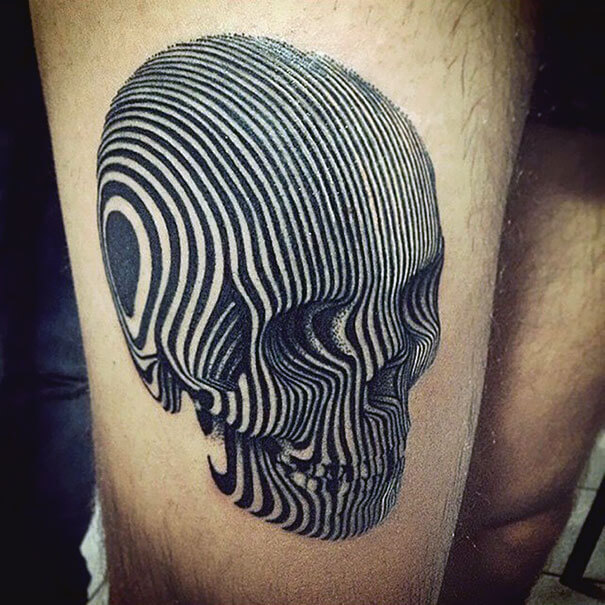 26. I love this! So cute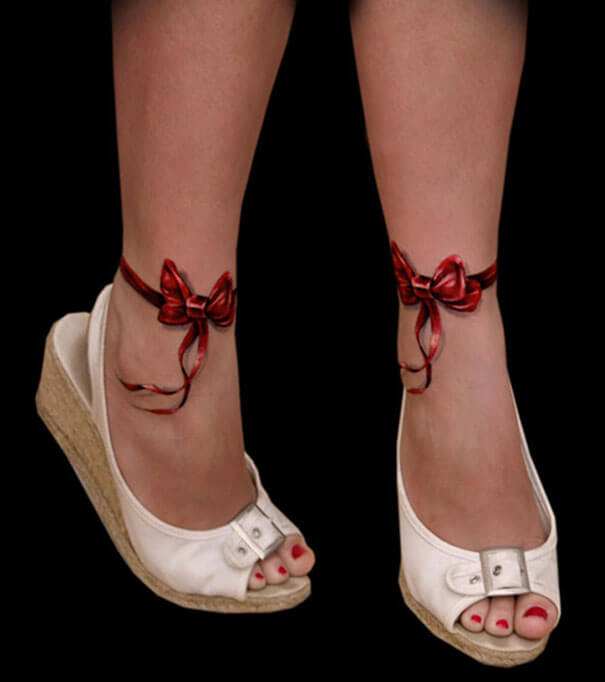 27. Jesus Christ tattoo using your own hand in the design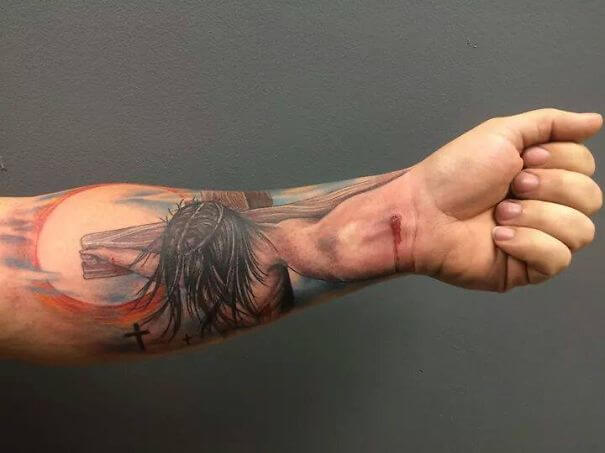 28. OMG! NOPE NOPE BOPE!
29. 3D clock tattoo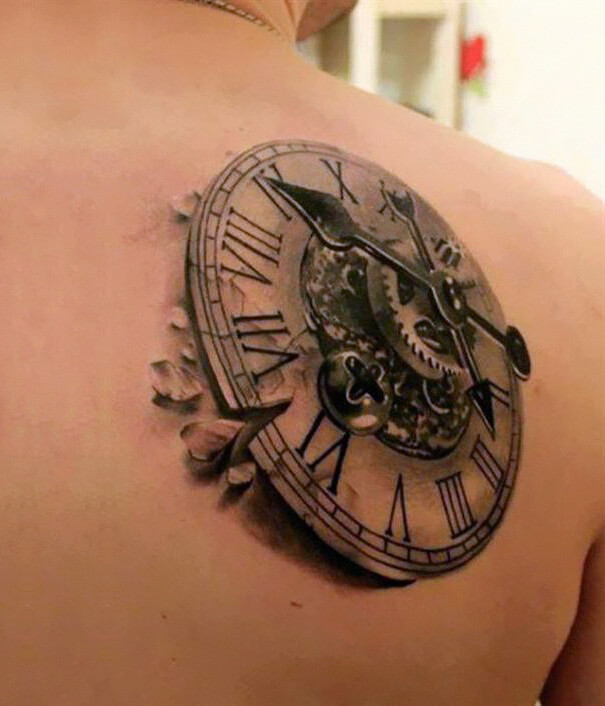 30. Missing puzzle piece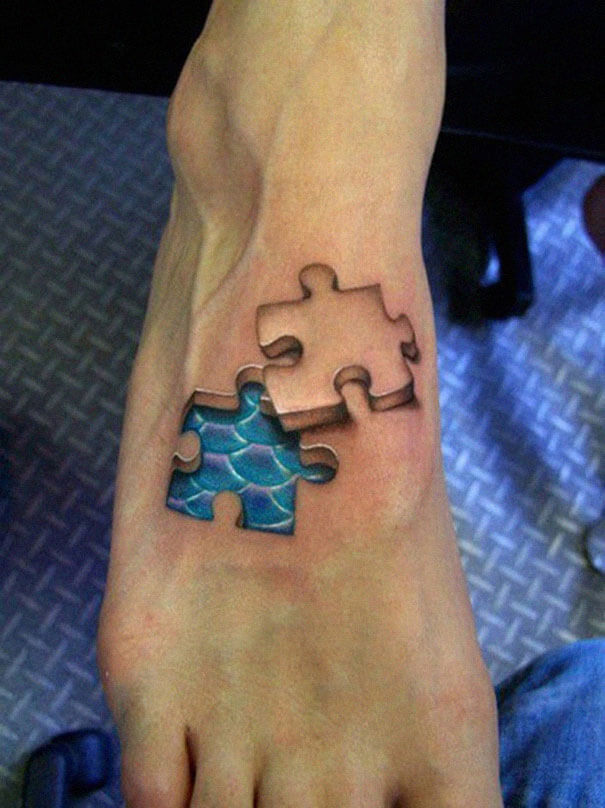 31. The tearing skin and words tattoo is a classic one on the 3D tattoos list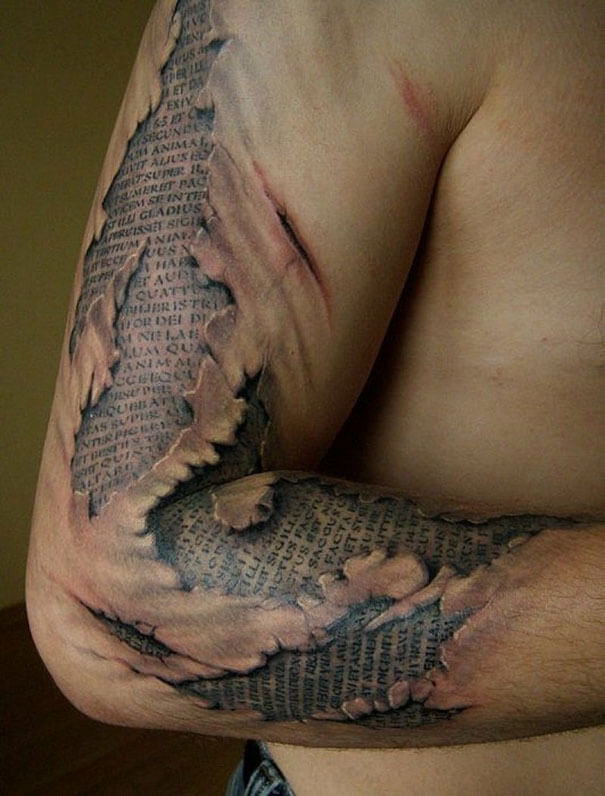 32. Who is that?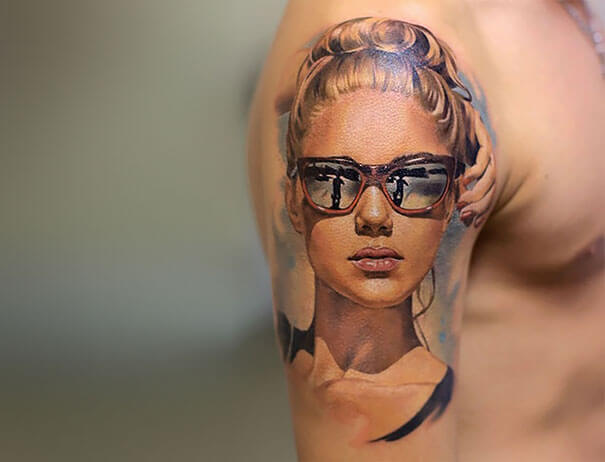 33. This is crazy! But i love it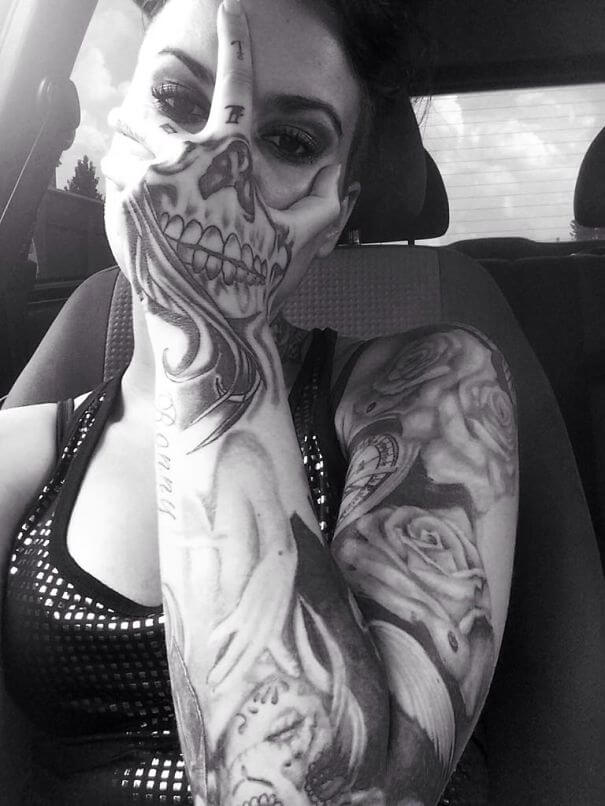 34. Little bee tattoo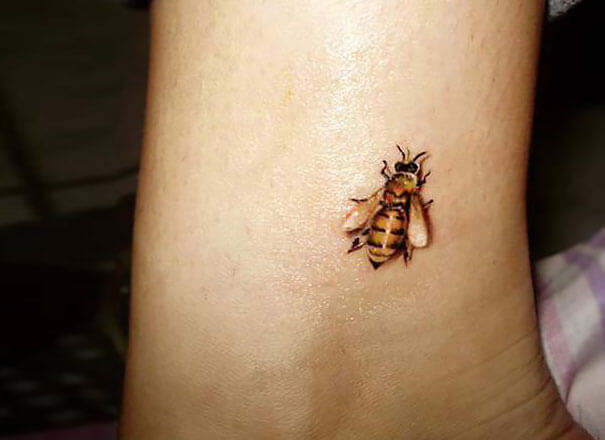 35. OMG you have a spider on your leg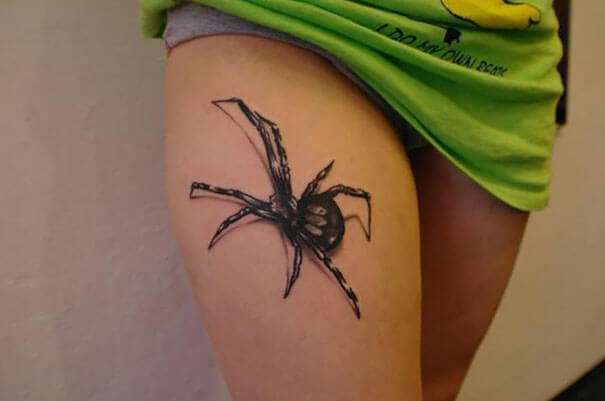 36. Incredible work!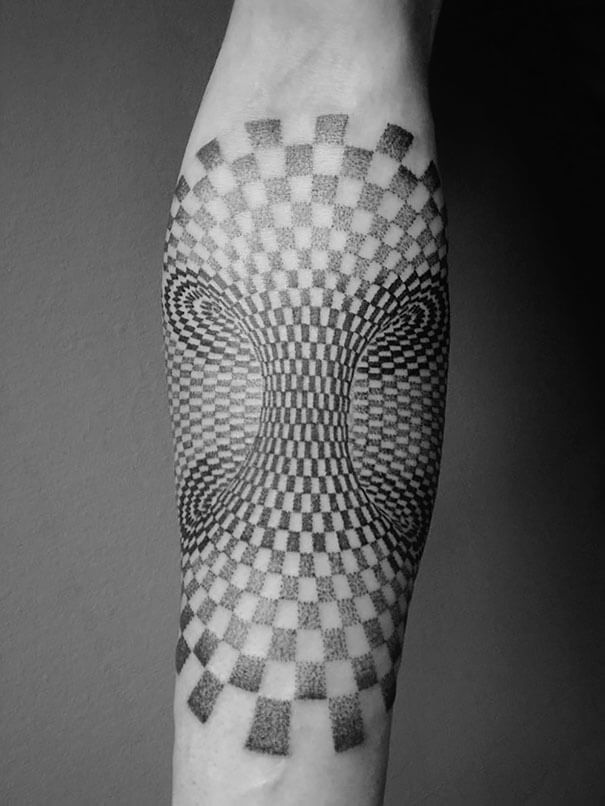 37. Awesome Spiderman 3D ink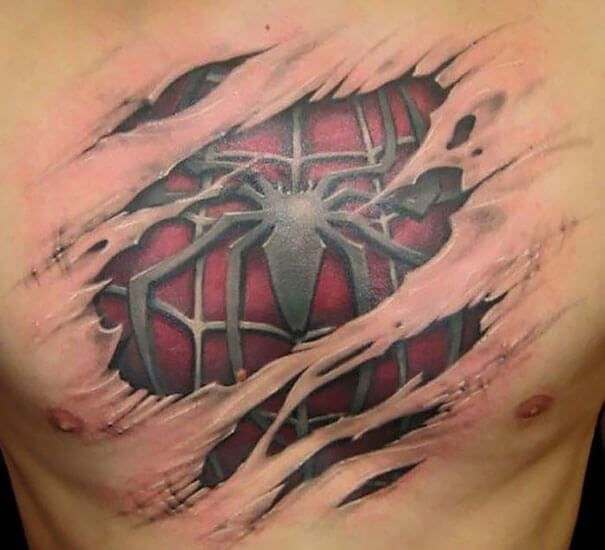 38. Hiding a painting in the lines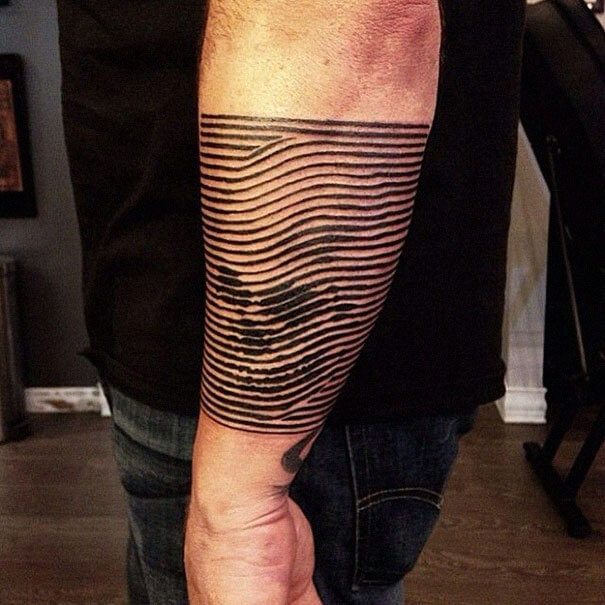 39. A full sleeve of a woman's face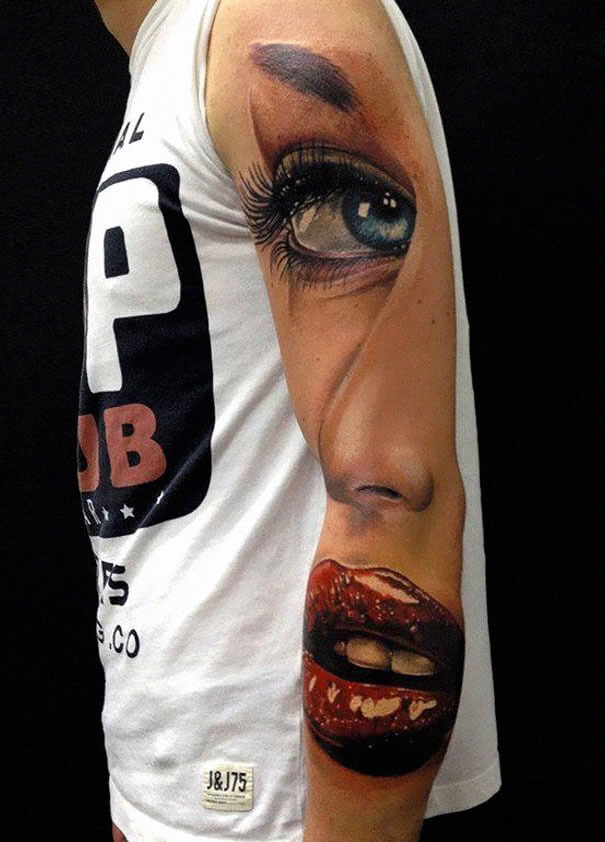 40. I'm watching you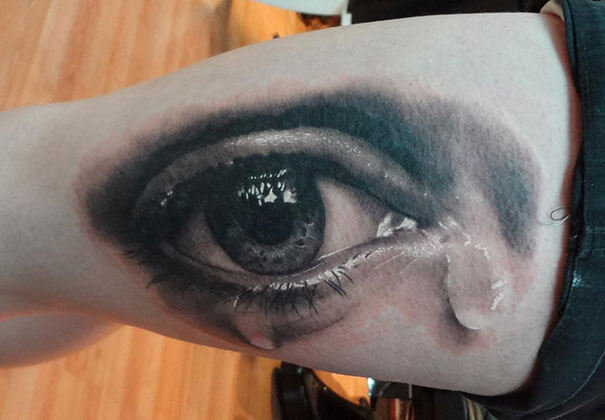 41. Can you check my springs in my leg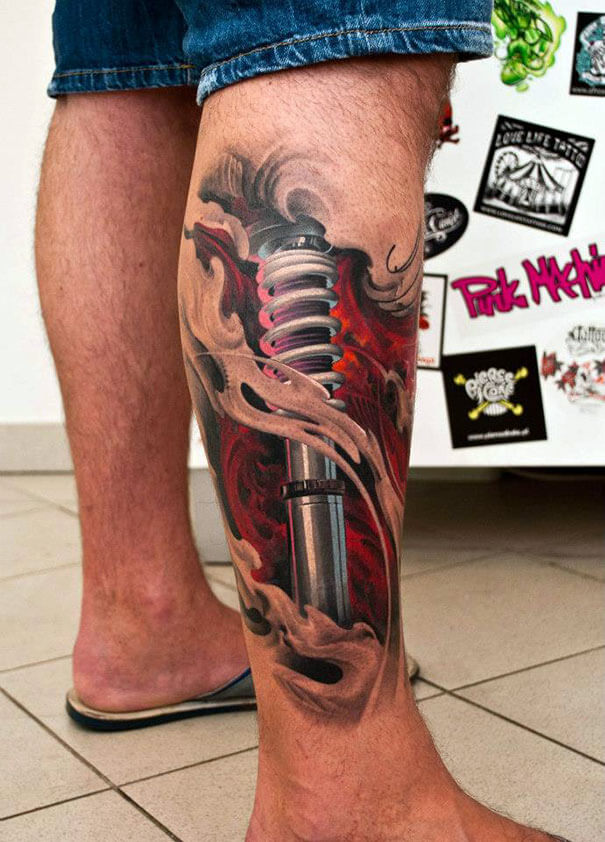 42. This is a popular design of an under armour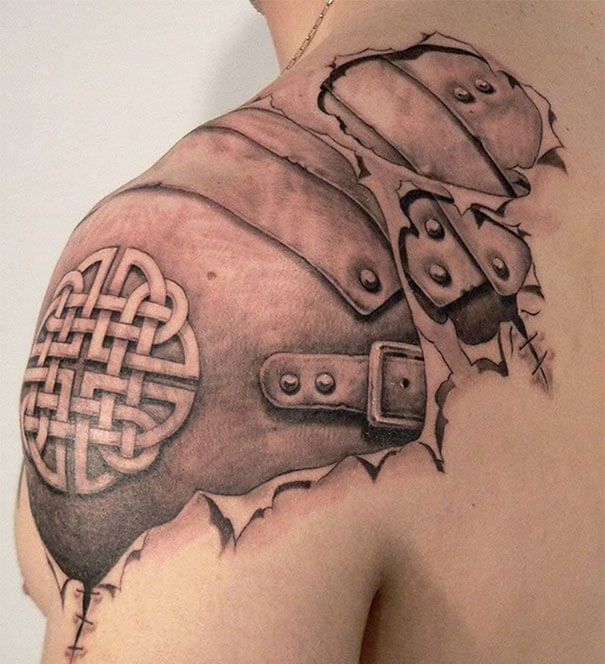 43. All we have is time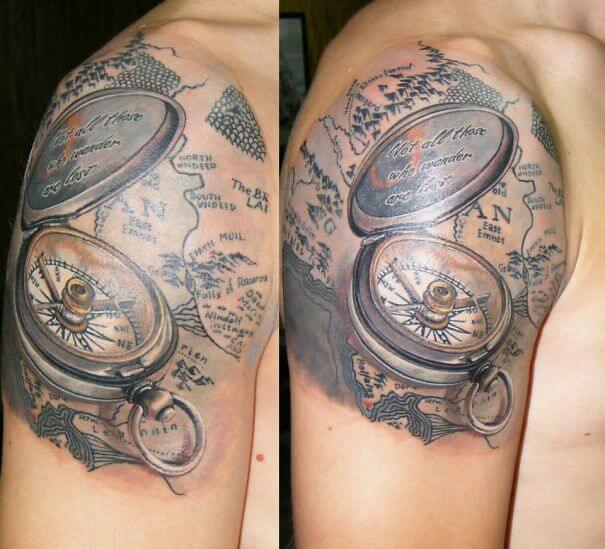 44. My inner eye want's to come out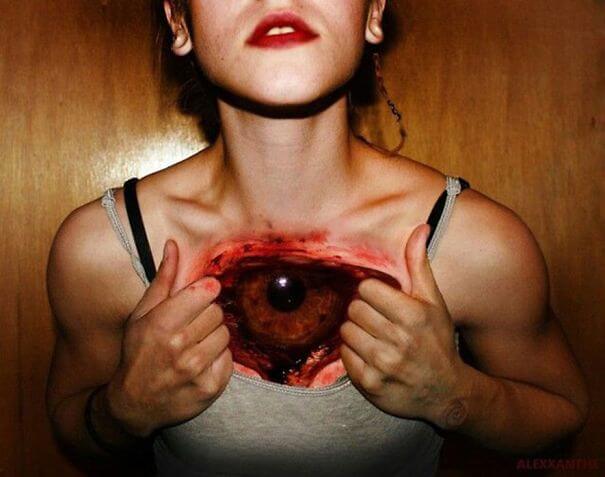 45. I'm fine, it's nothing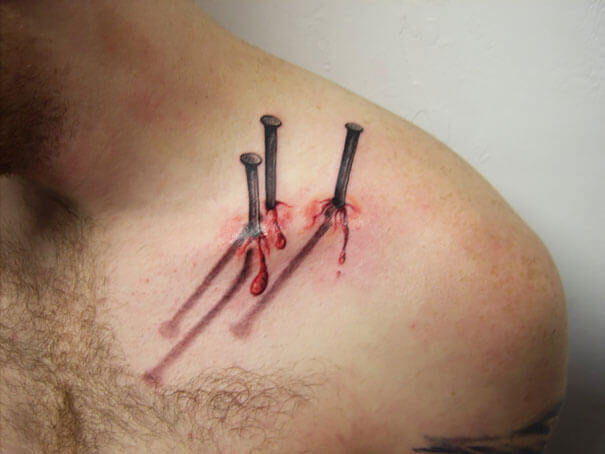 46. Epic skull tattoo design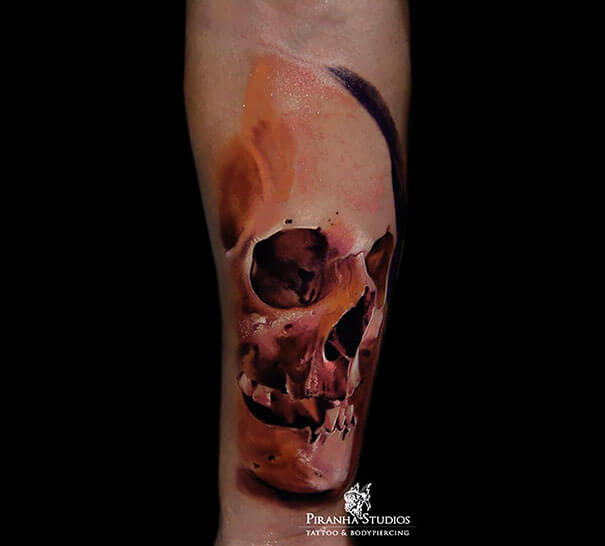 47. Little tiny bug beetle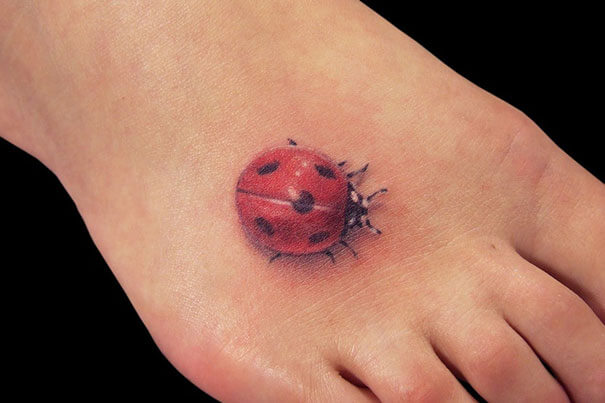 48. I need to see this closer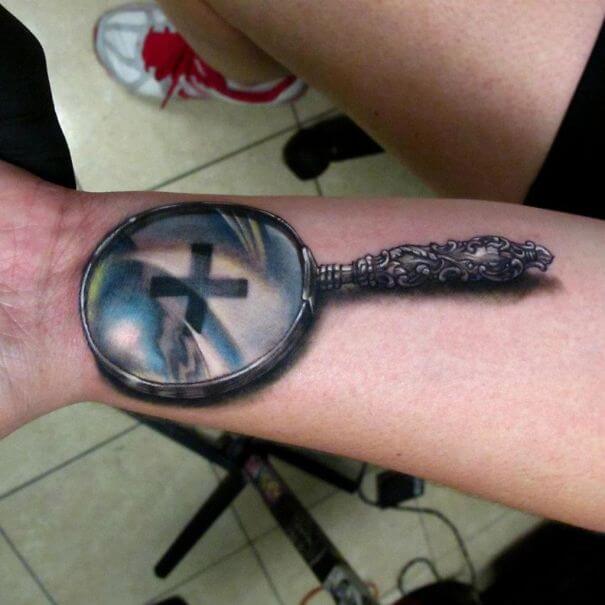 49. A tattoo of a note? Sure why not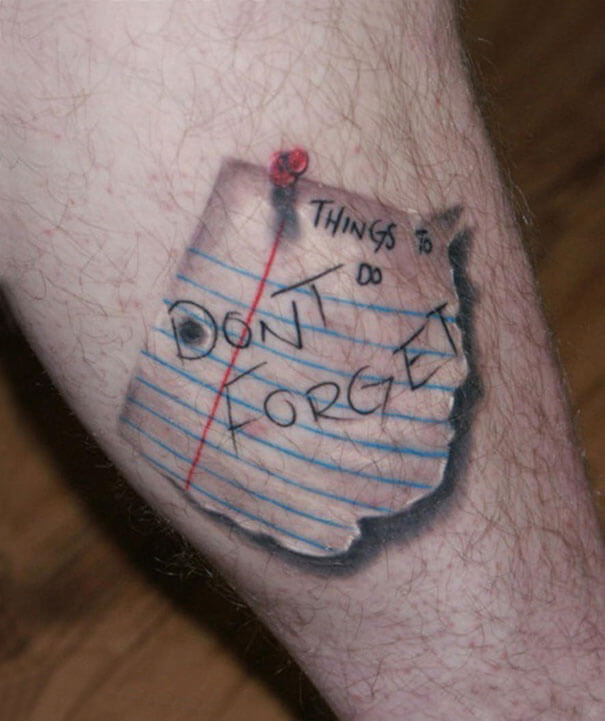 50. This might be the craziest 3d tattoo we ever saw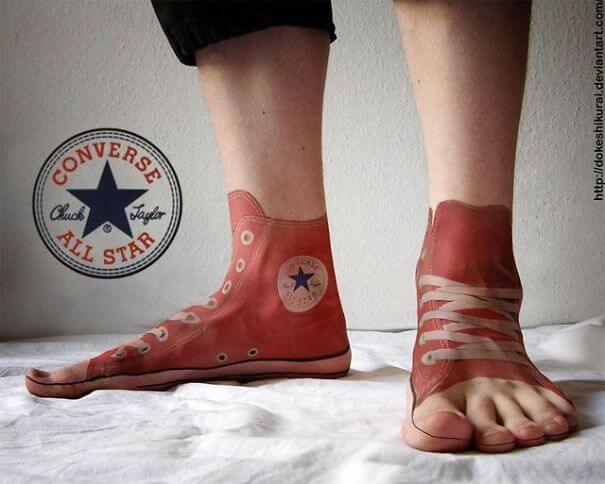 51. Another under the skin tattoo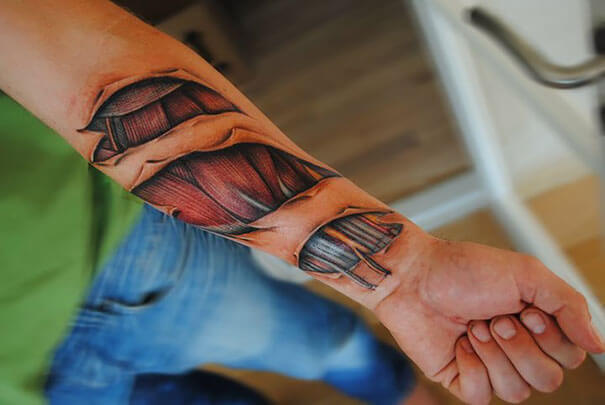 52. Wow – just work on the eye from the tattoo artist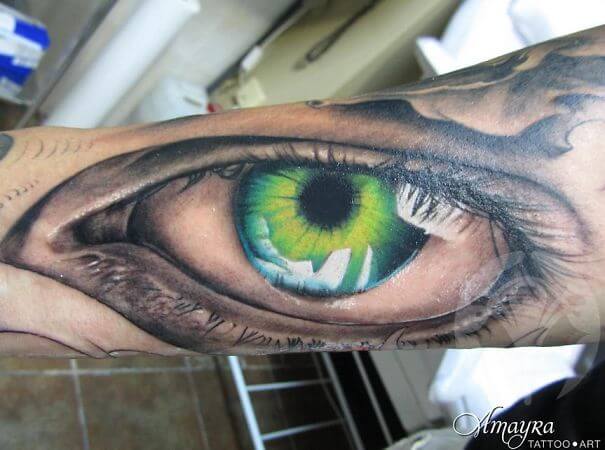 53. Don't tear my strings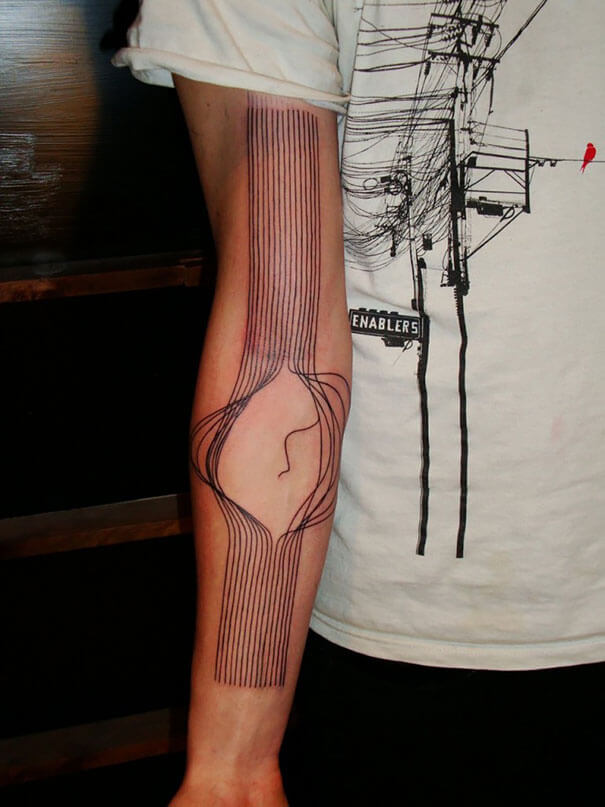 54. I'm not hurt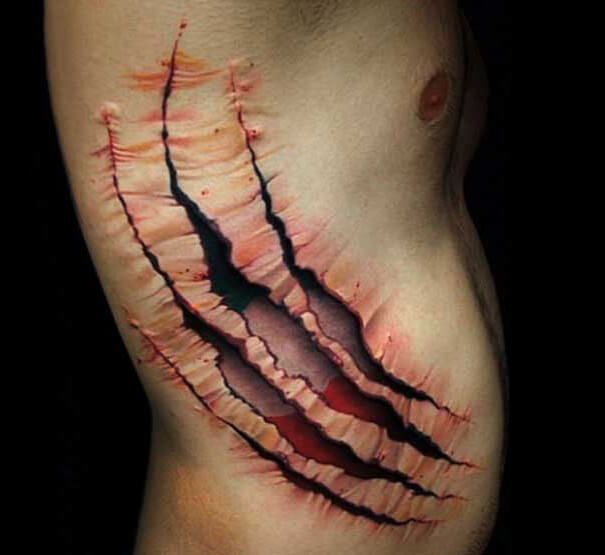 55. Alien foot skeleton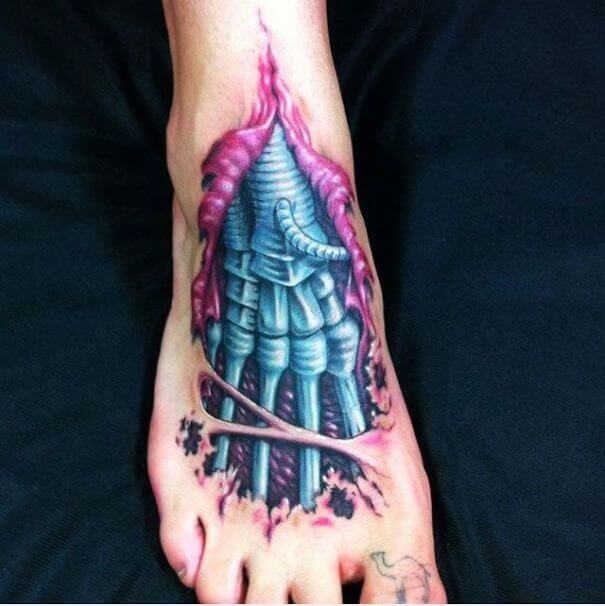 56. Tiny and simple paper swan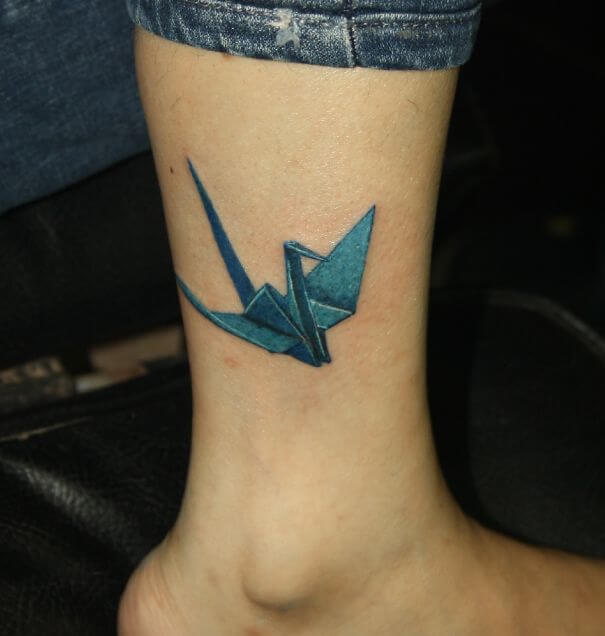 57. Dude, there's a huge scorpion on your shoulder!
58. Tattoo machine on thigh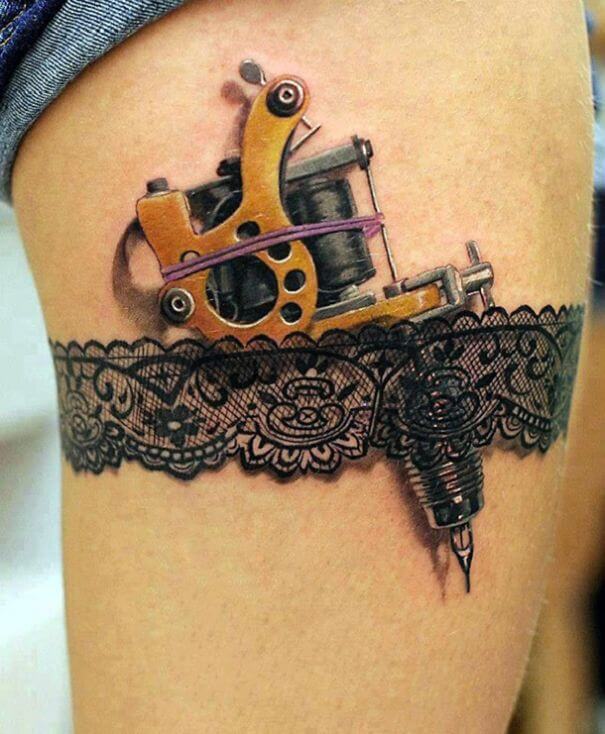 59. Not sure about this sign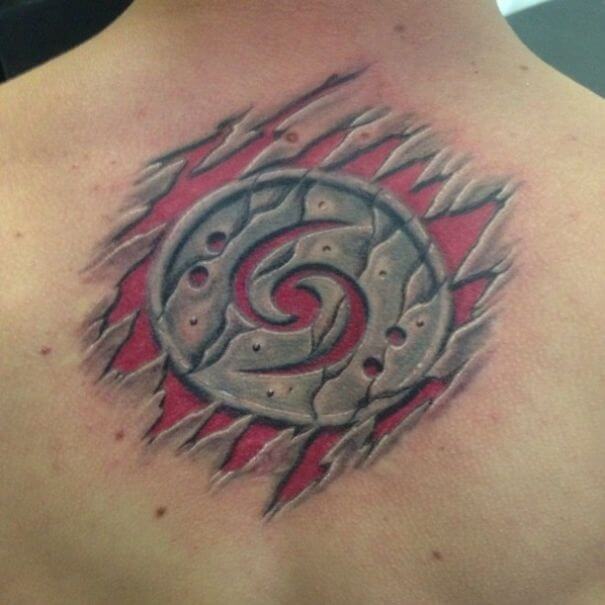 60. Sea shell by the sea shore
61. Unzip my fingers ink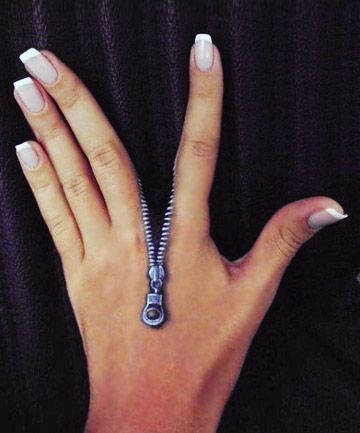 62. Just hook me up. This will be real in the future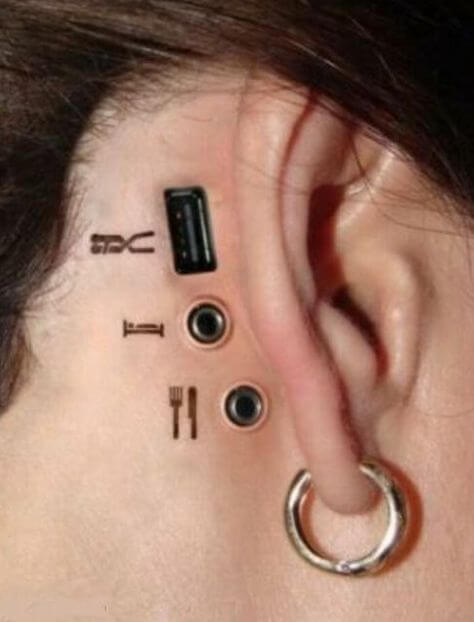 63. I love this huge back tattoo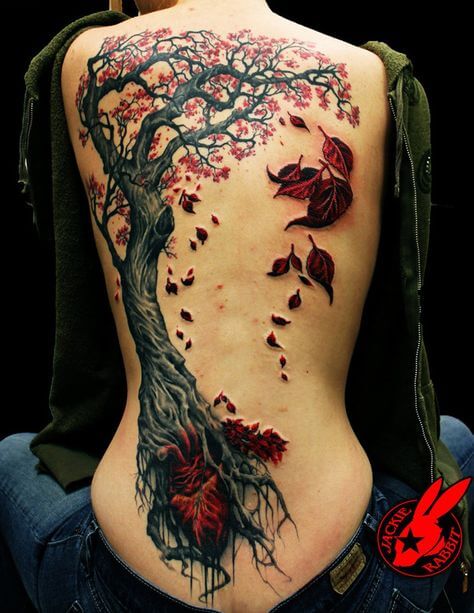 Let's share these 3D inks with our friends to show we love tattoos and awesome ink designs