This post features over 100 geometric tattoos and is made for tattoo lovers everywhere. We wrote before about the subject of tattoos like this post about the white ink tattoo that became popular quickly. This time we wish to showcase some of the best geometrical tattoos we could find online and we think you will enjoy it.
Some of the shapes featuring here are abstract and some are more specific shapes and more clear ideas. Feel free to use these images for inspiration and just have fun viewing them, whatever your reason is, we hope you enjoy this huge collection and tell us which one is your favorite in the comments section.
1. Tiny fox is the first on our cool list of geometric tattoos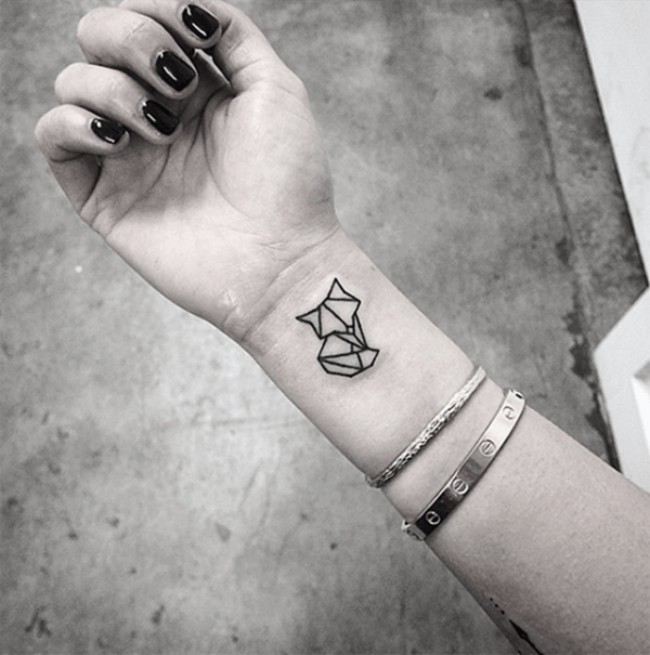 2. Geometric leaf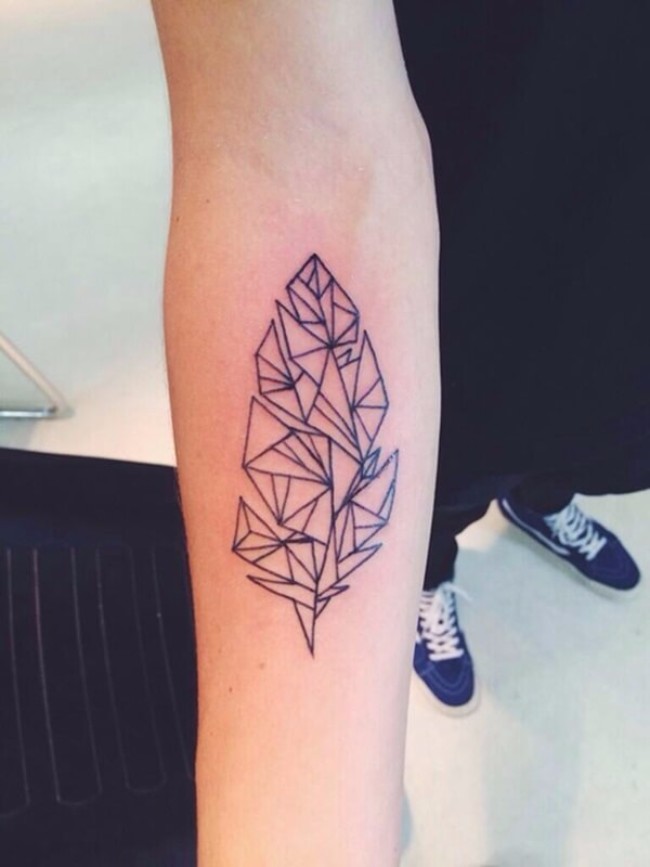 3. Amazing back tattoo with some lines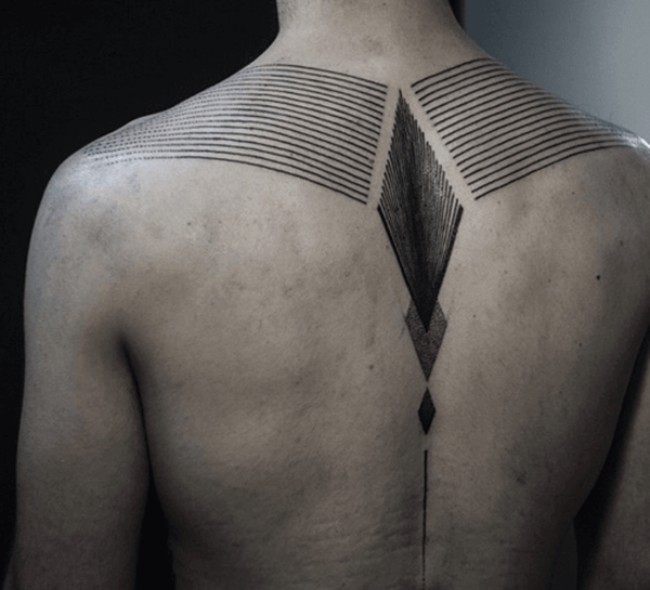 4. Red and black shapes on the arm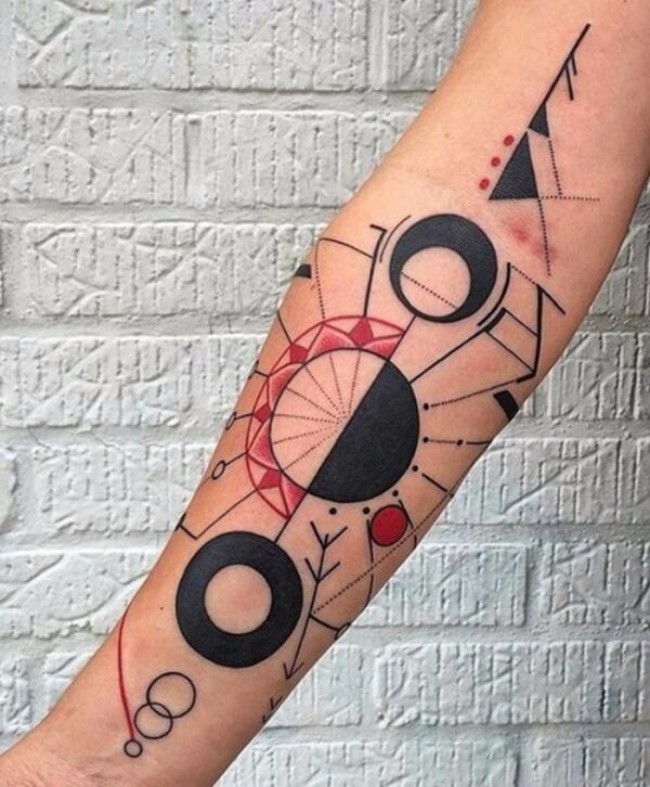 5. This unicorn is the cutest thing i ever saw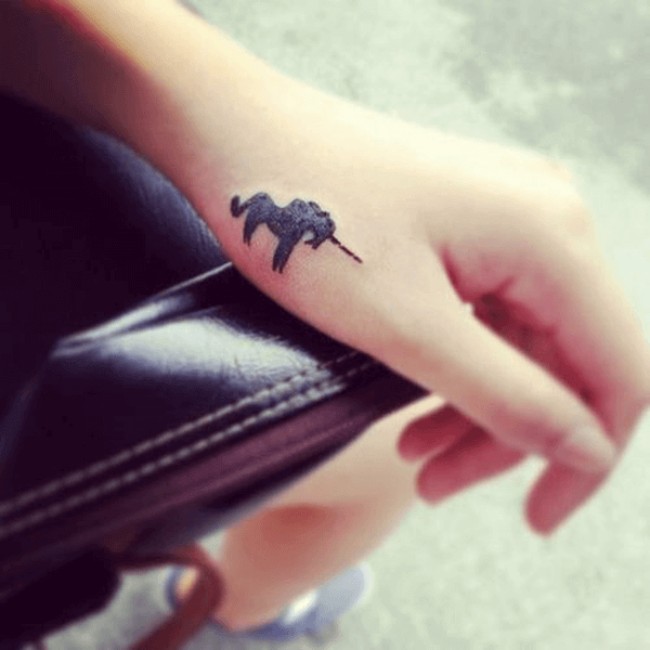 6. Flower inside a triangle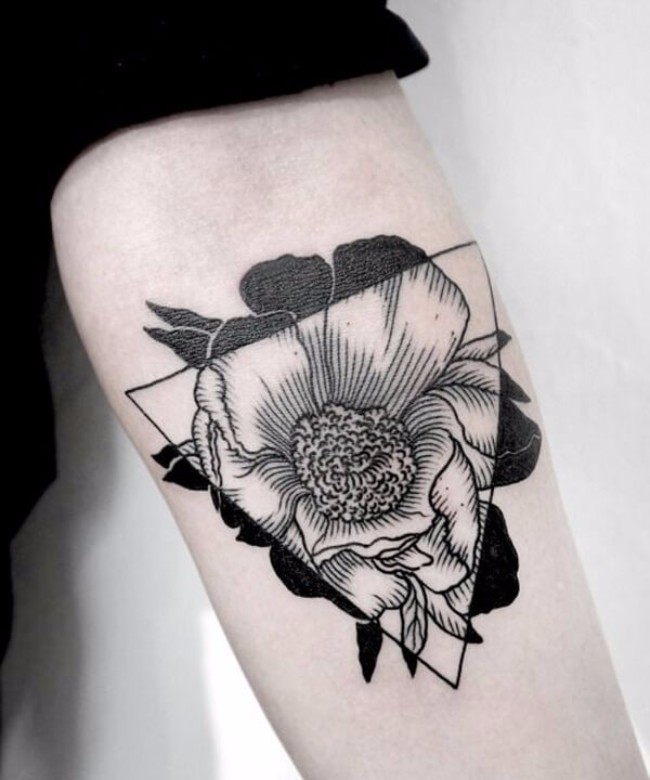 7. There's a wave inside these geometric shapes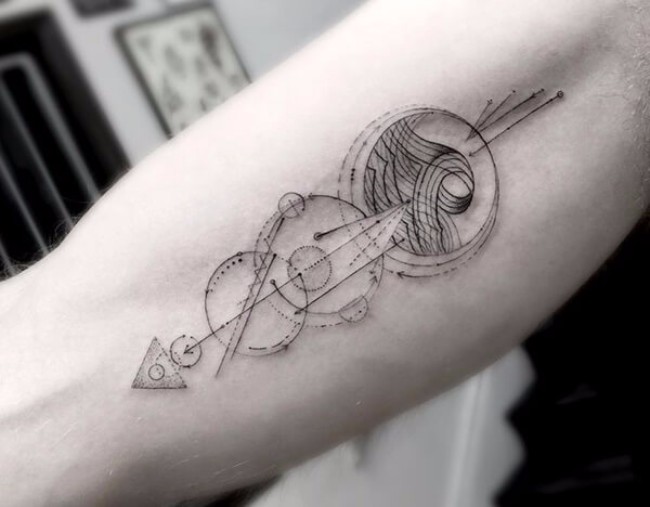 8. Tattoo that spreads across both hands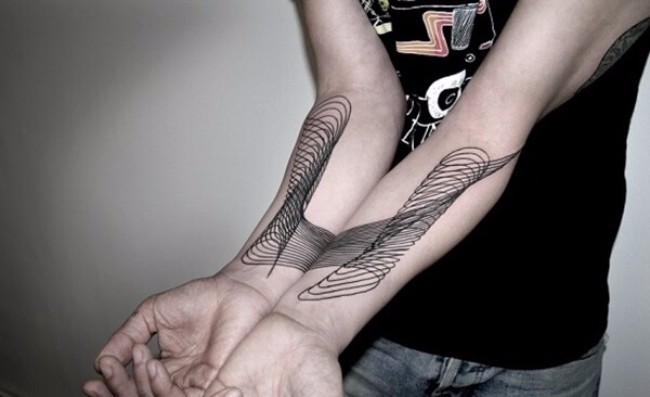 9. Thick lines triangle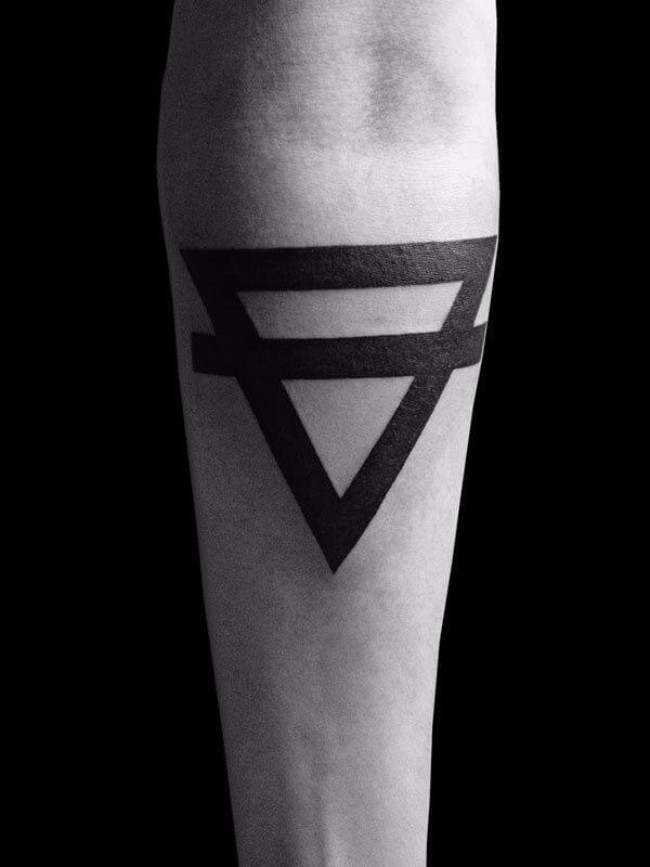 10. I love this! Best one yet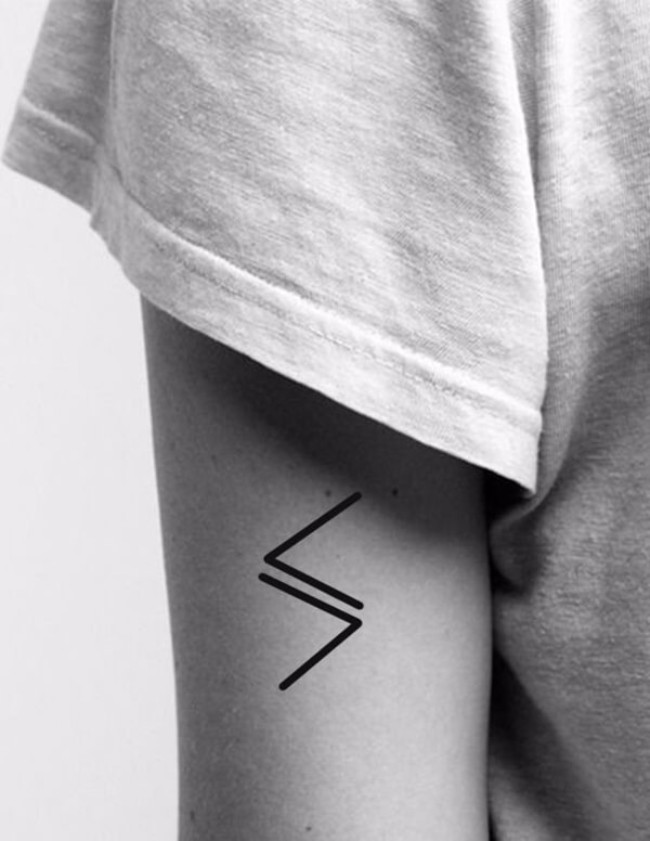 11. Not sure what's going on here, but i like it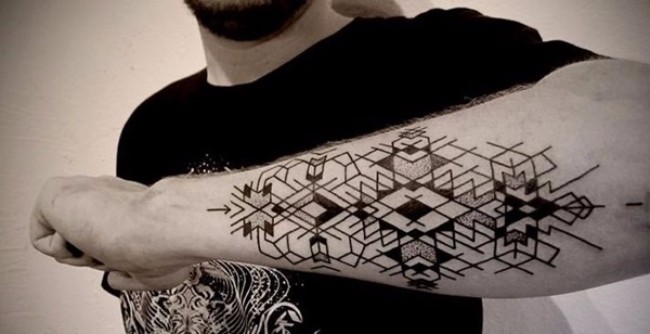 12. Amazing elephant tattoo made out of similar shapes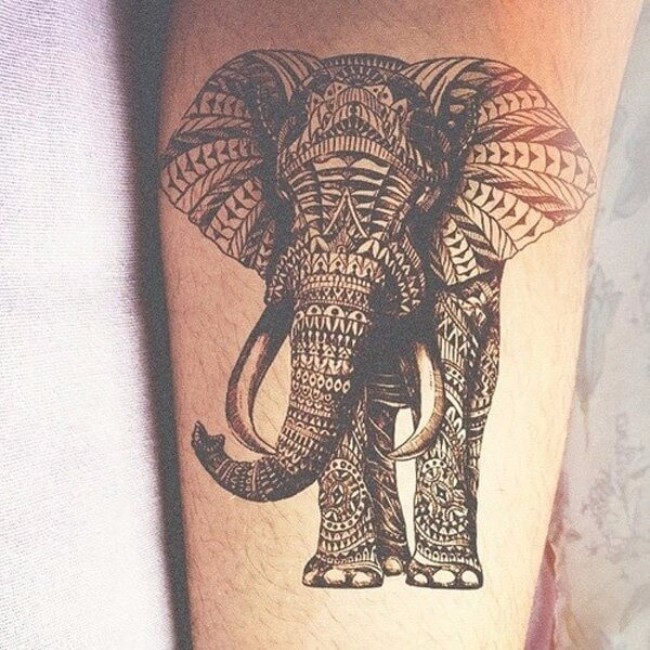 13. Three black boxes on the back of the neck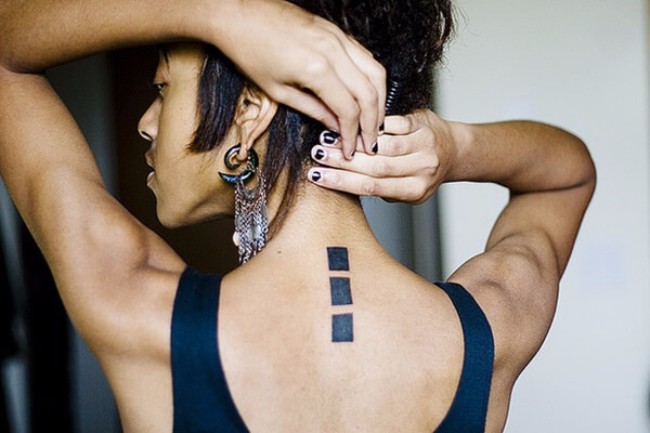 14. Cubes. Simple. Awesome.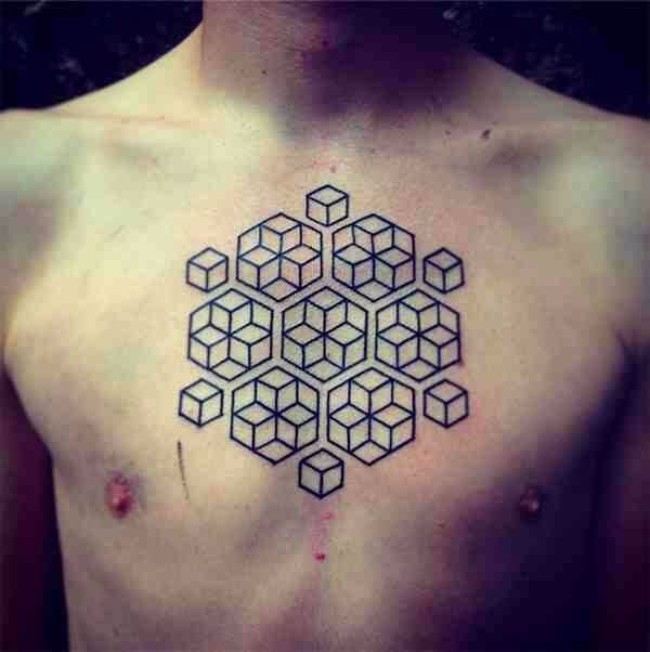 15. Faded tattoo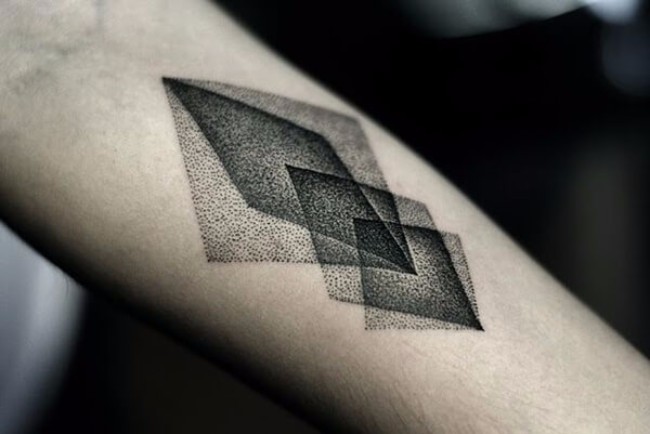 16. Huge geometric tattoo on the chest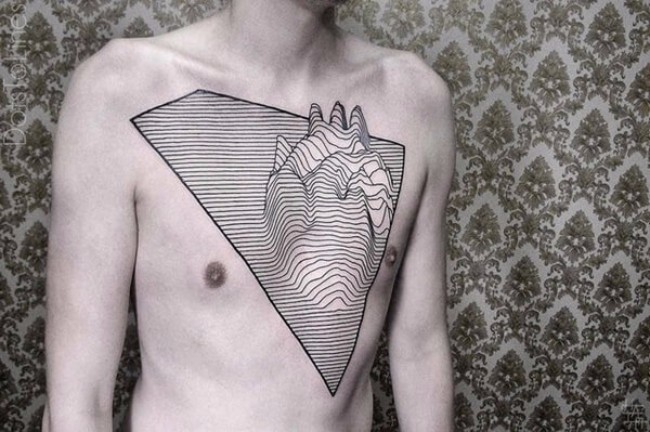 17. Abstract tattoo on the chest with three colors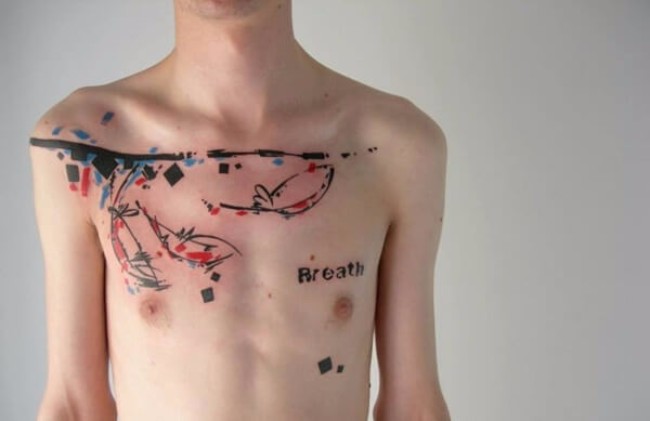 18. Geometric animals tattoo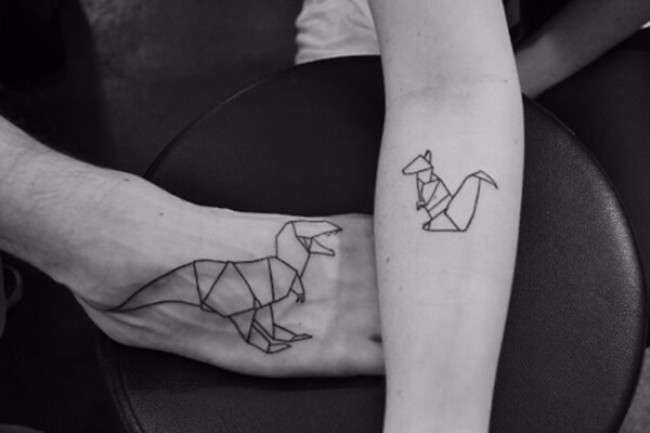 19. Hot air balloon tattoo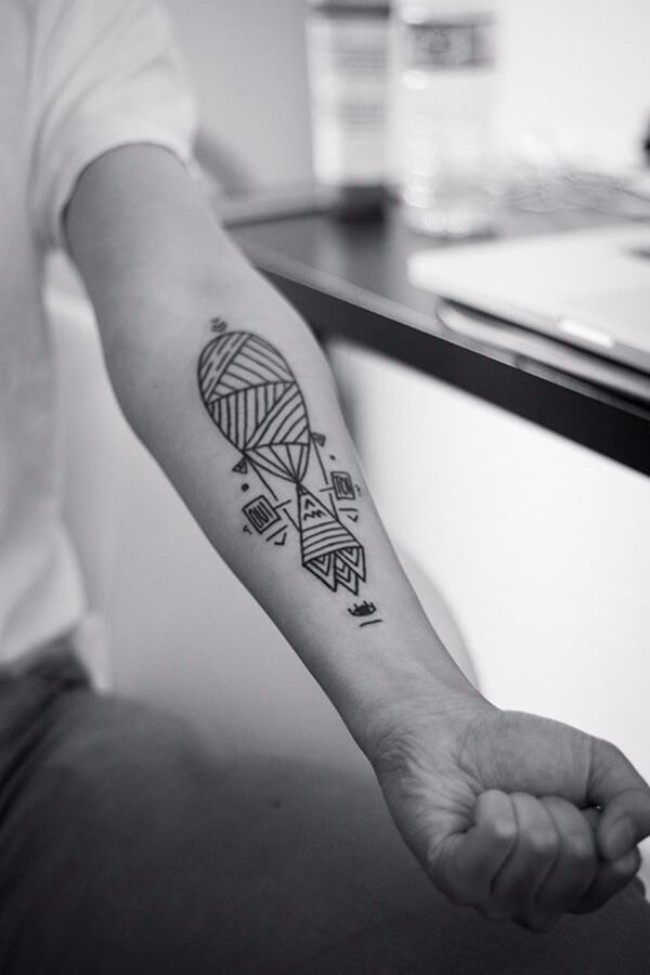 20. Vintage Indian symbol tattoo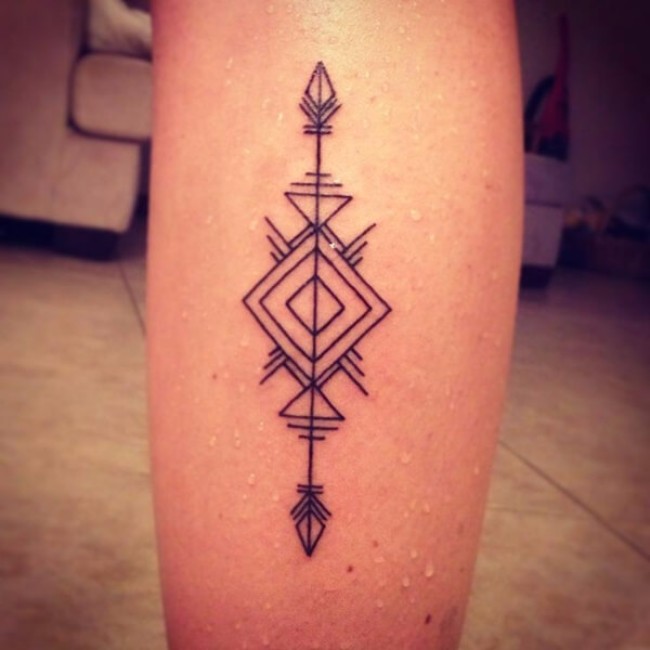 21. Infinity box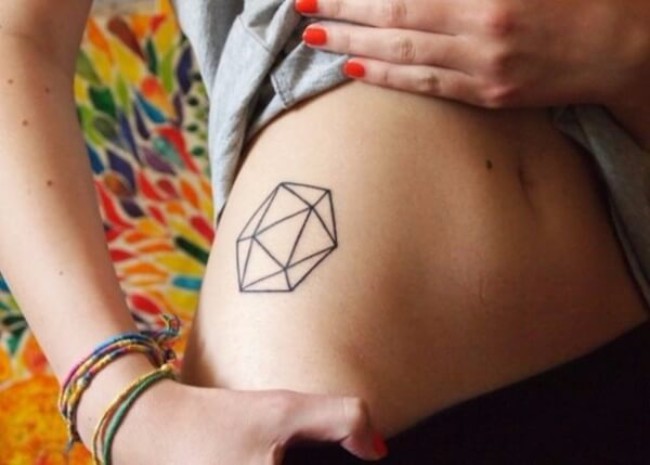 22. Center of my back tattoo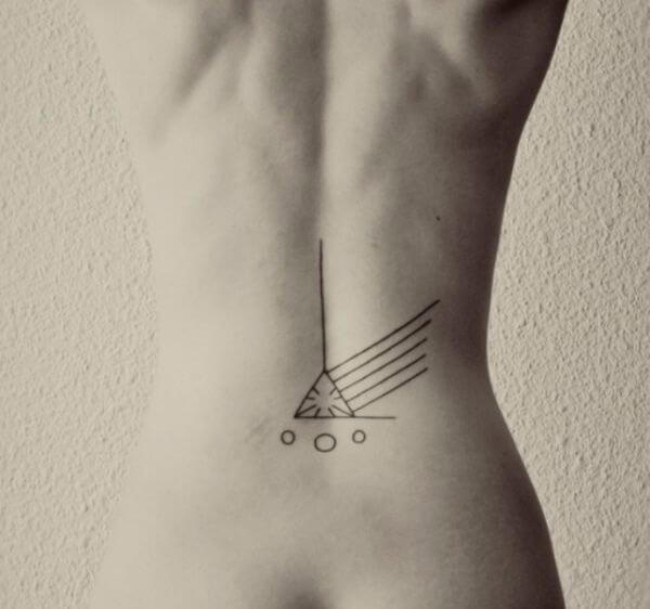 23. Back of the arm tattoo that looks like a tribal shield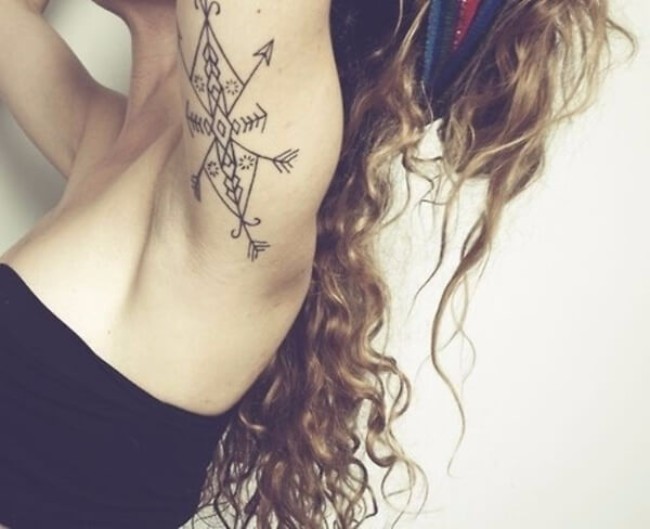 24. Tree of life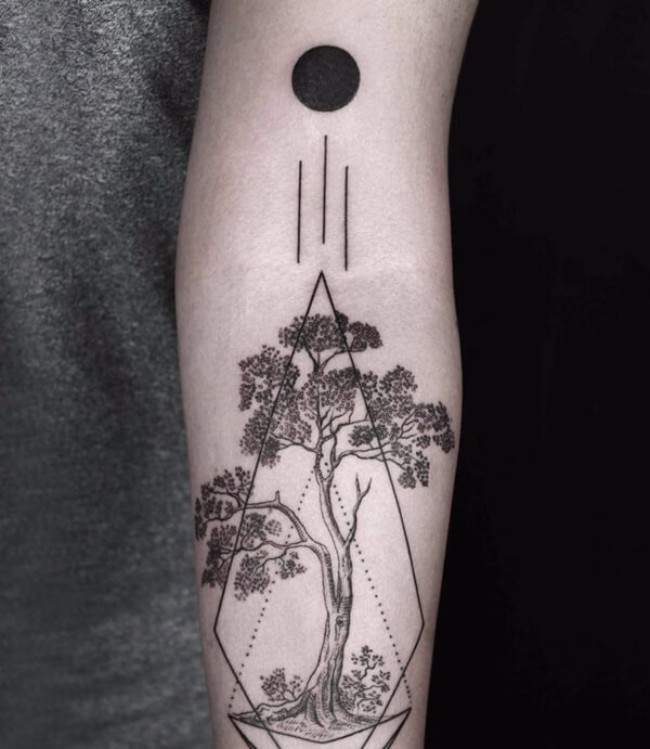 25. So many things going on in this tattoo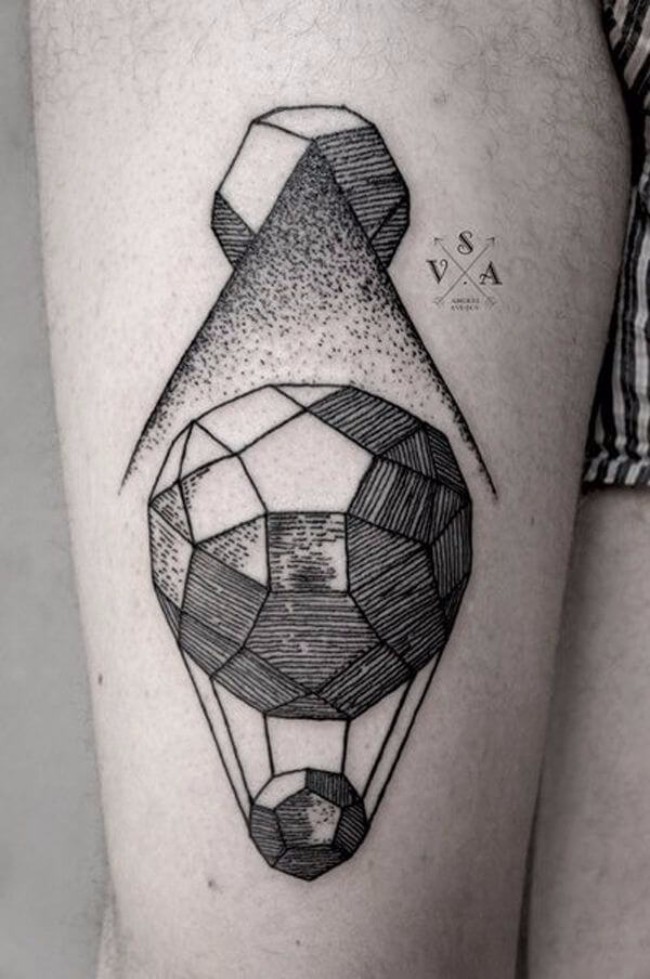 26. Beautiful waterfall tattoo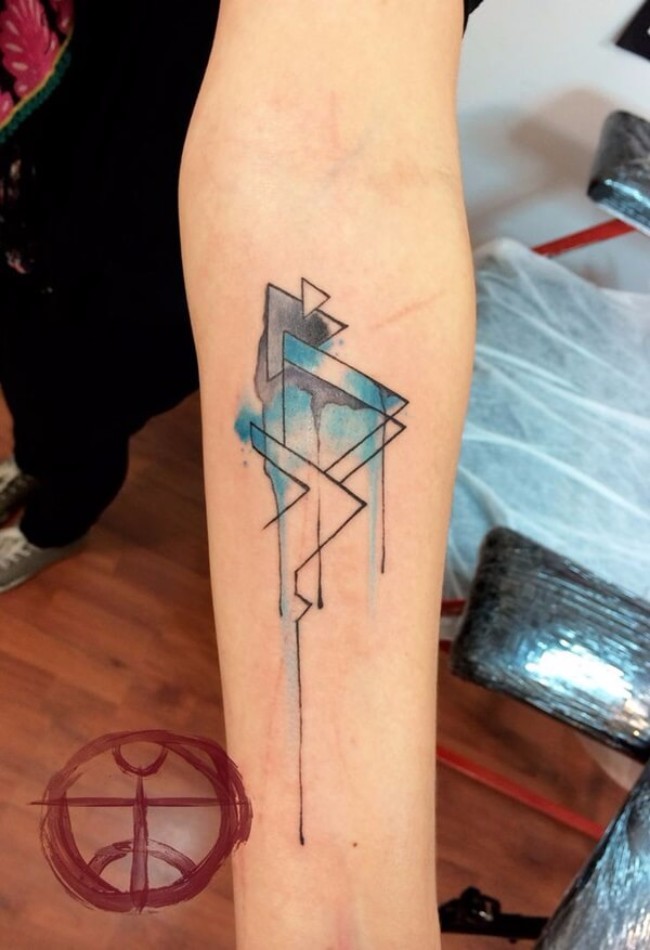 27. Shapes becoming more and more thick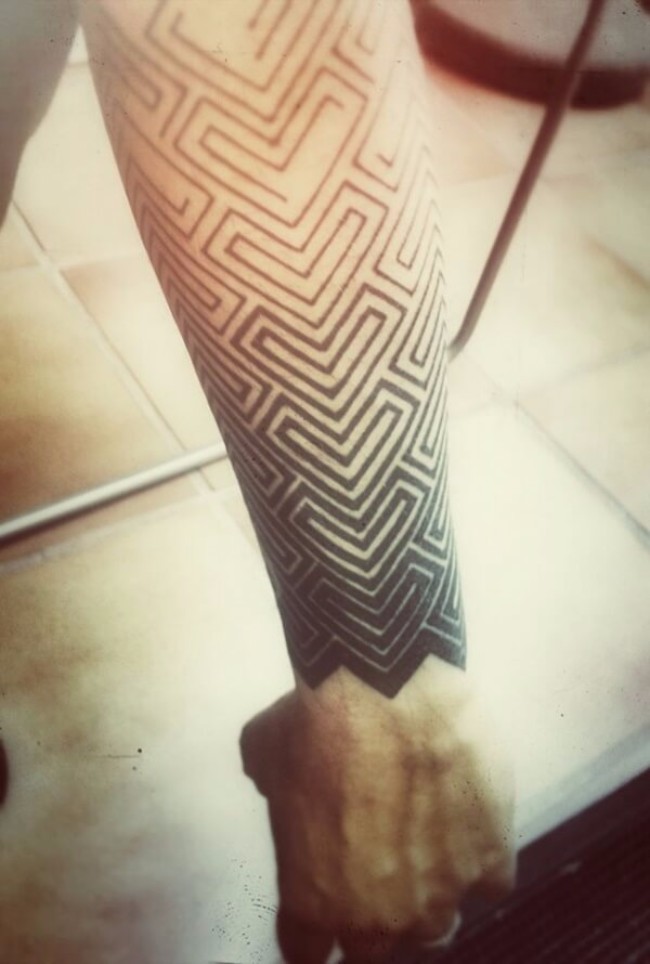 28. Geometric shapes on the arm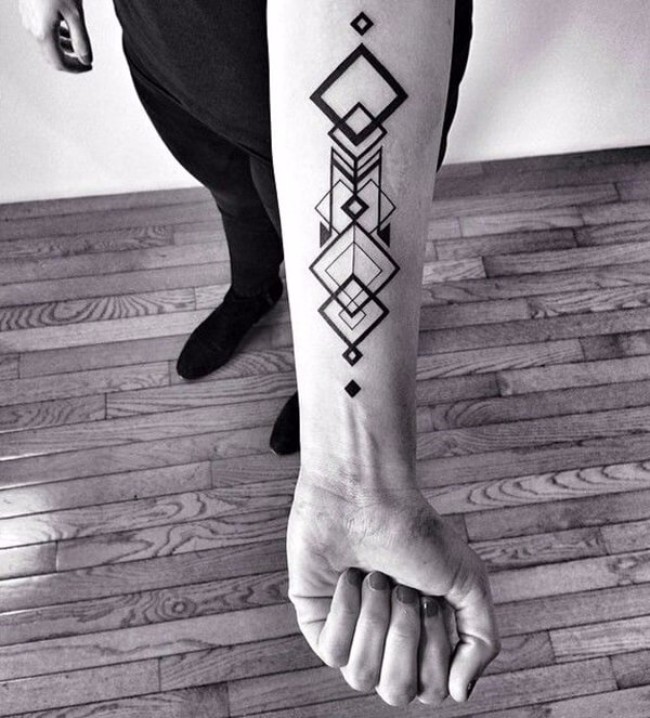 29. Whoa! 3D tattoo designs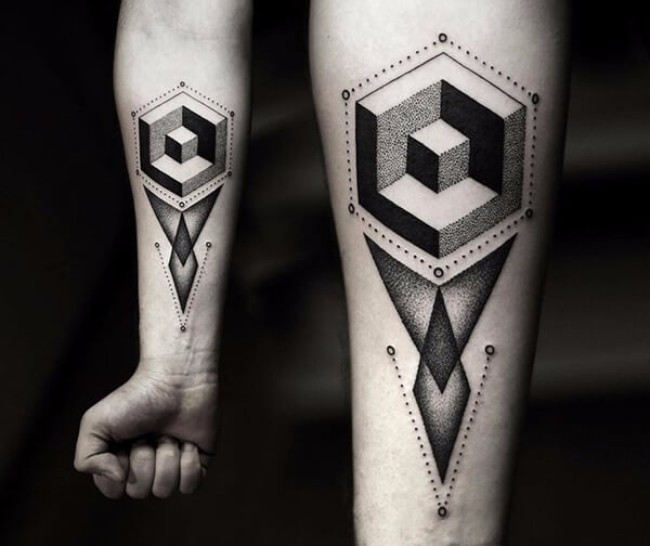 30. These look like the weird alien crops symbols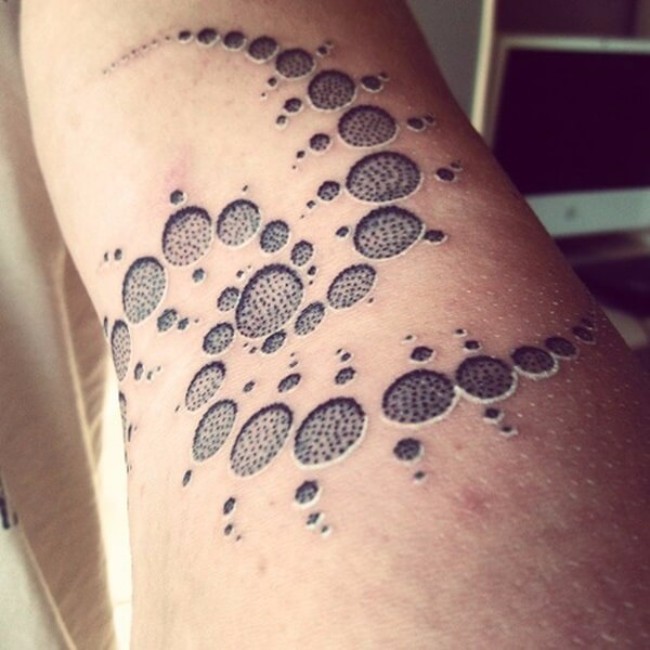 31. Tiny two triangles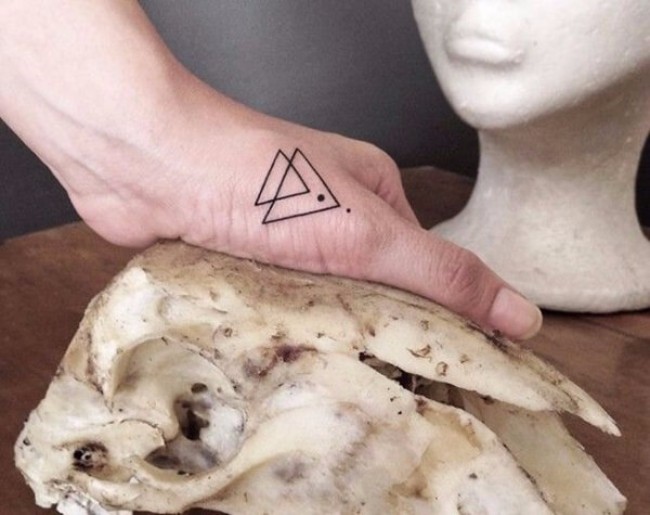 32. Circles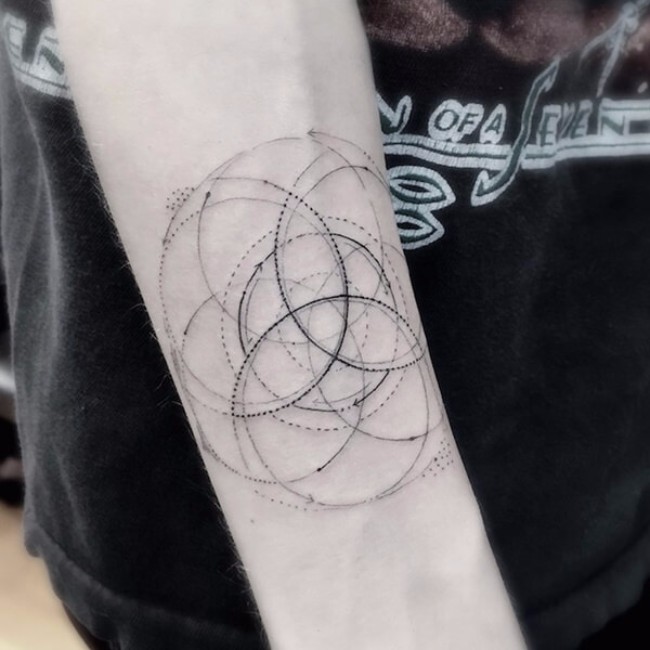 33. This whole tattoo is made out of little triangles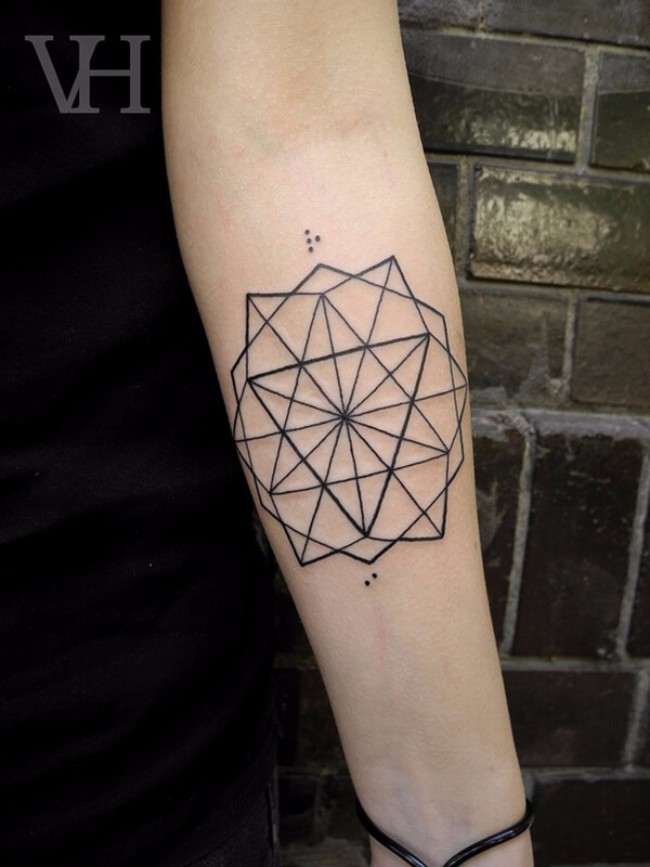 34. So powerful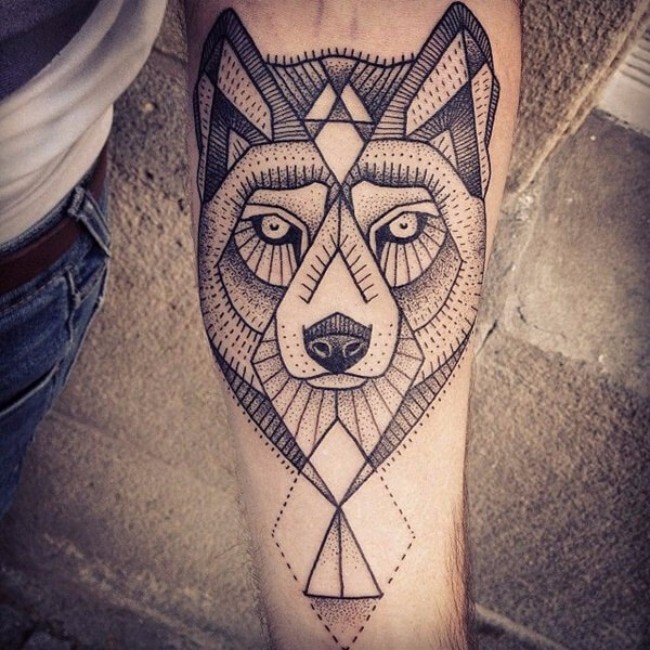 35. Black heart tattoo made of returning shapes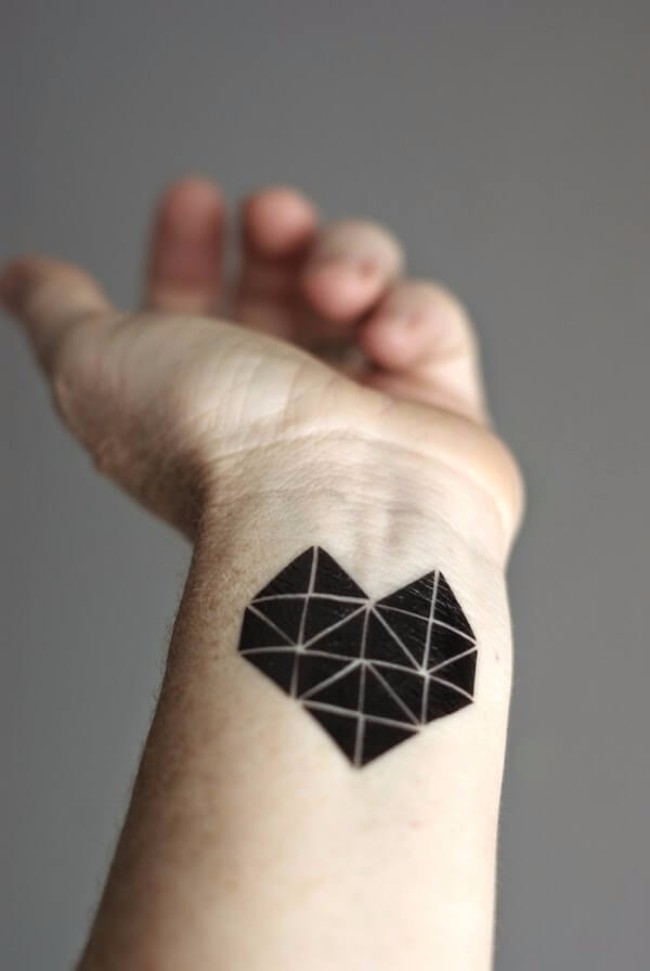 36. Colorful tattoo of space trapped inside a geometrical shape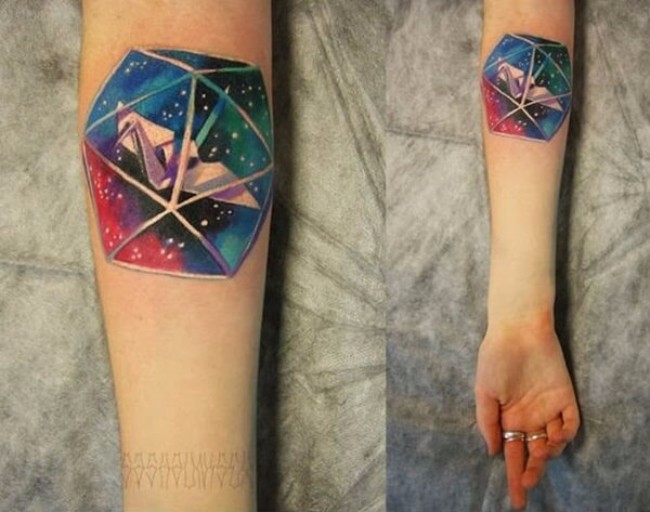 37. I love this one the most! The geometrical tattoos list continues below…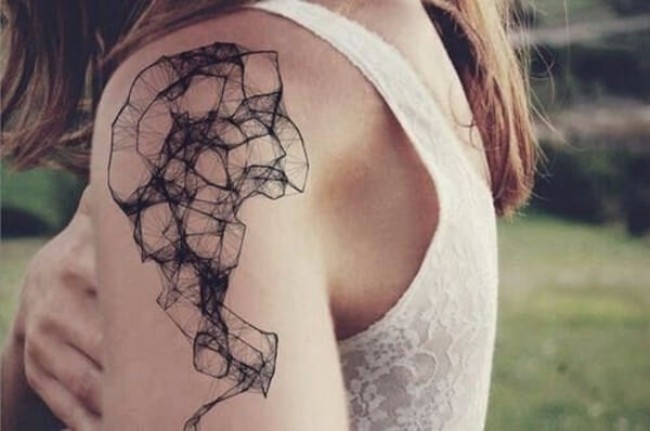 38. Working with the space on your skin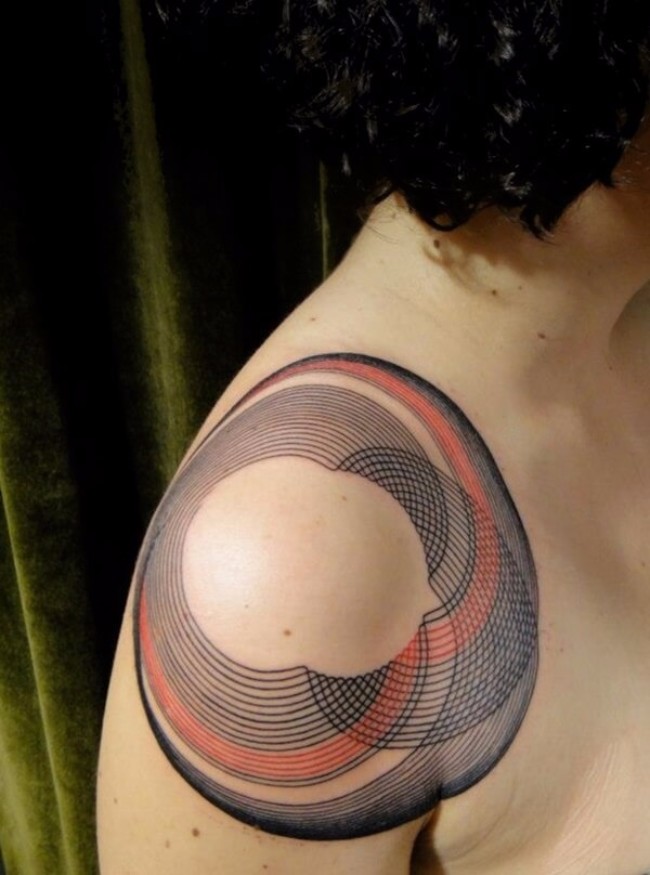 39. A heart tattoo on the chest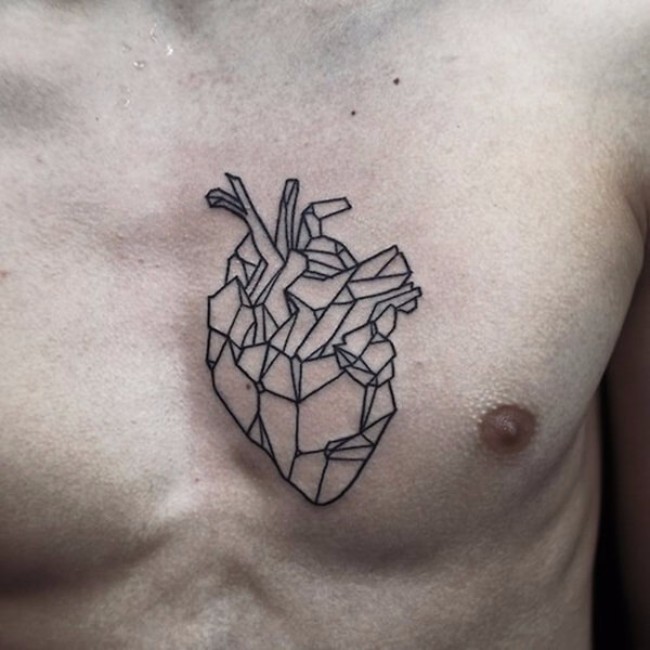 40. Covering the entire hand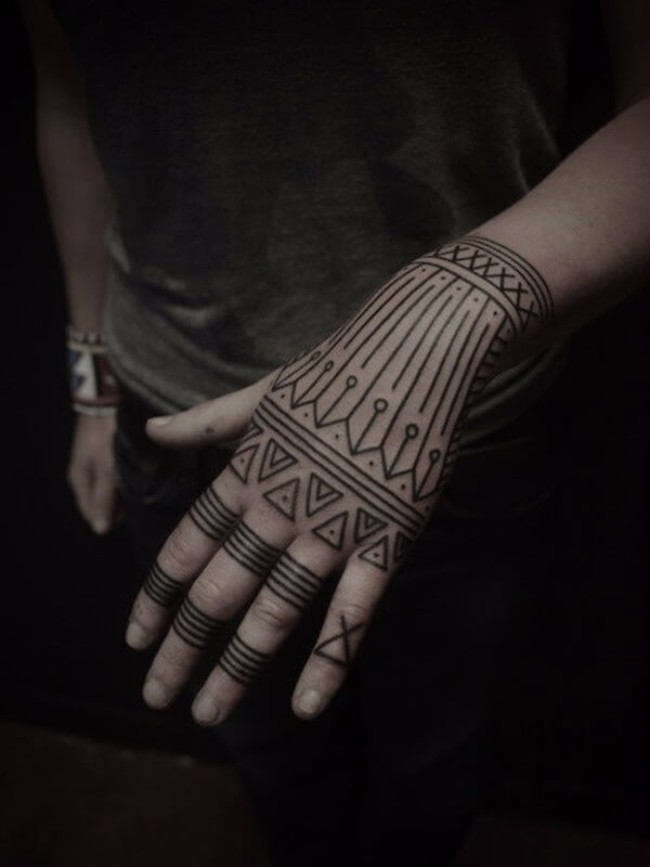 41. Hollow mandala tattoo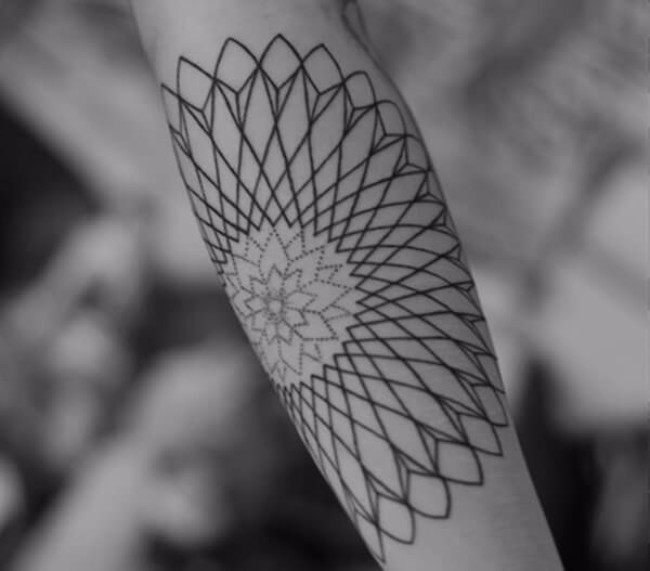 42. This is a unique shape tattoo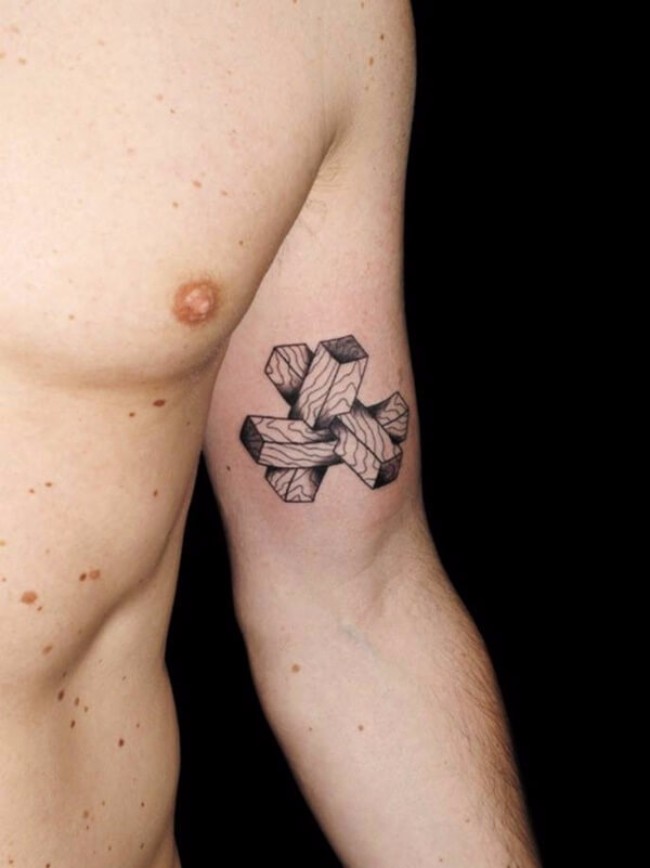 43. Complicated heart tattoo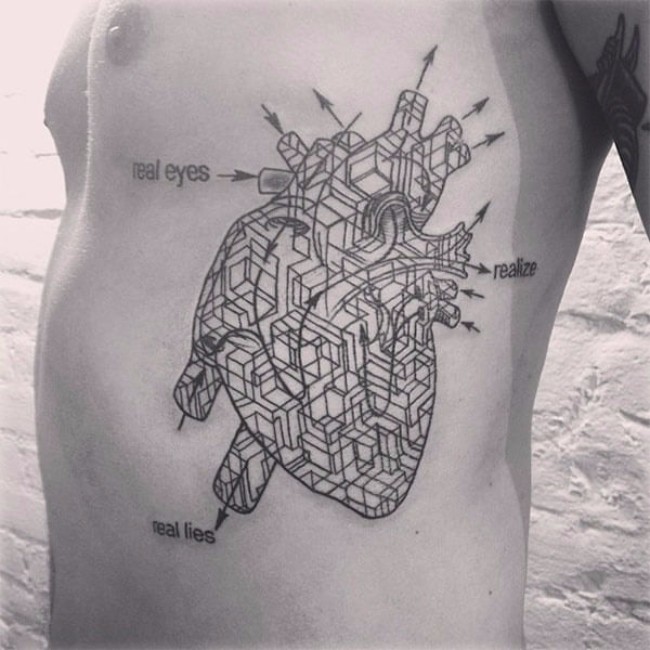 44. OMG!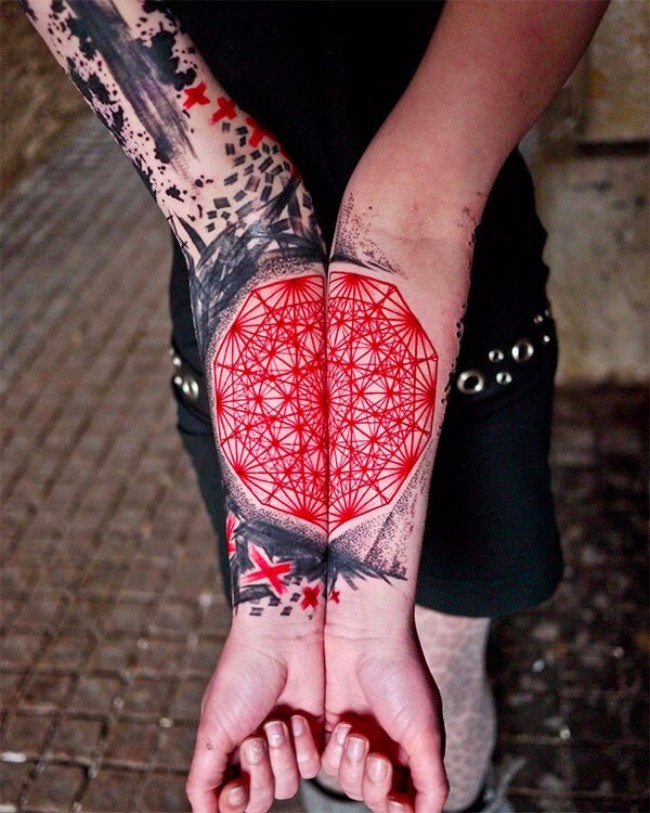 45. This back tattoo is confusing in a good way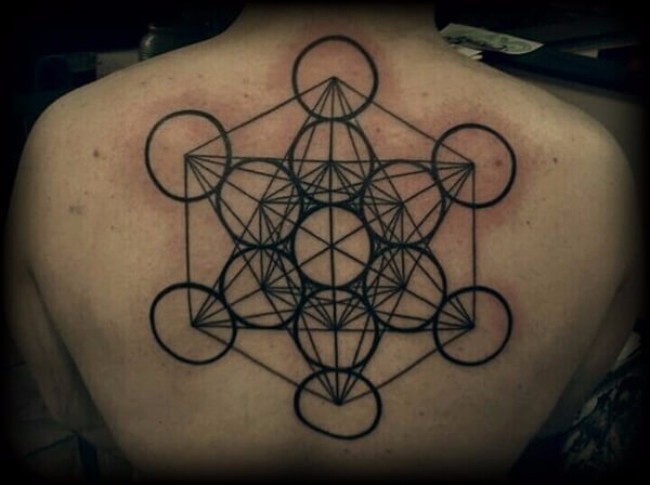 46. Shapes on your arm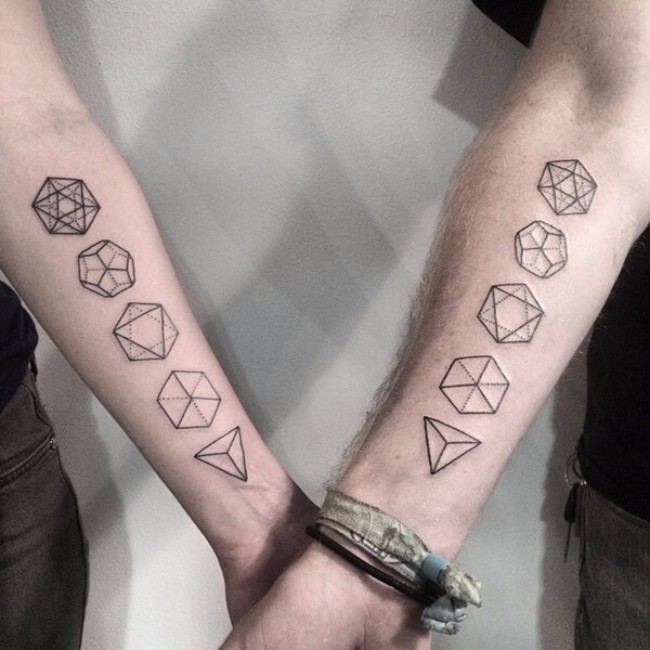 47. It looks like the sun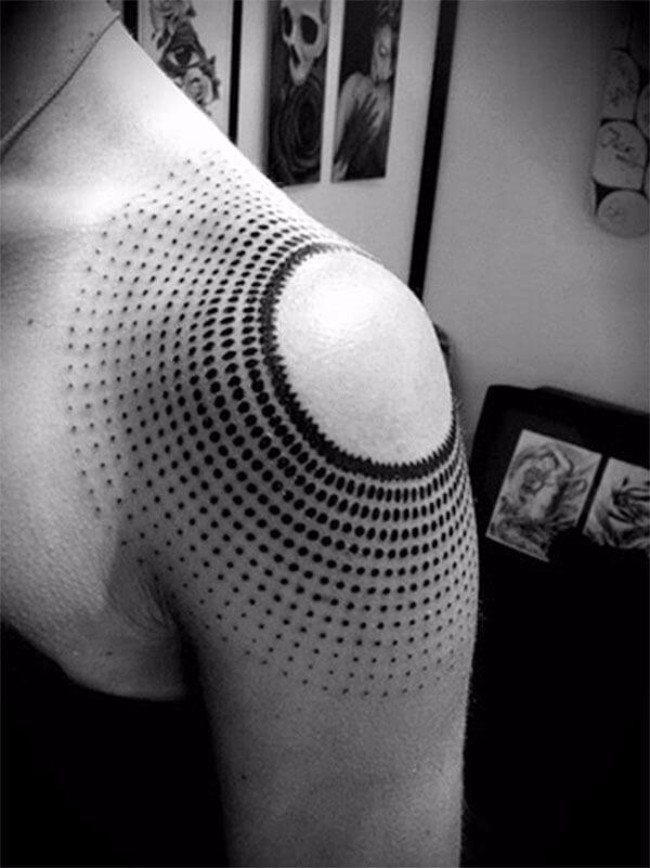 48. Incredible elephant tattoo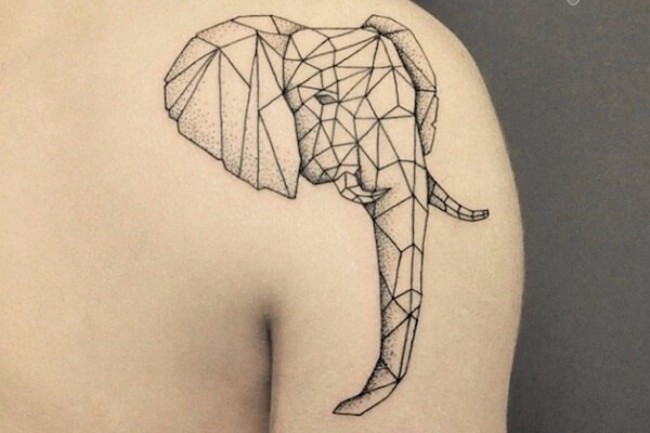 49. I love this symmetrical tattoo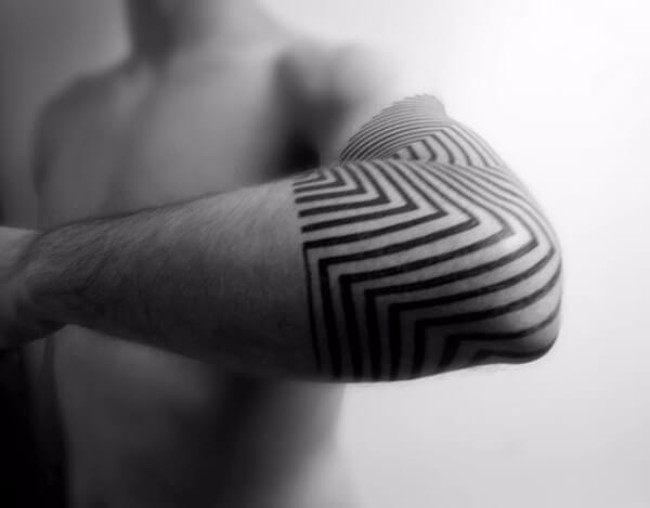 50. Wow, This blue lion tattoo is just amazing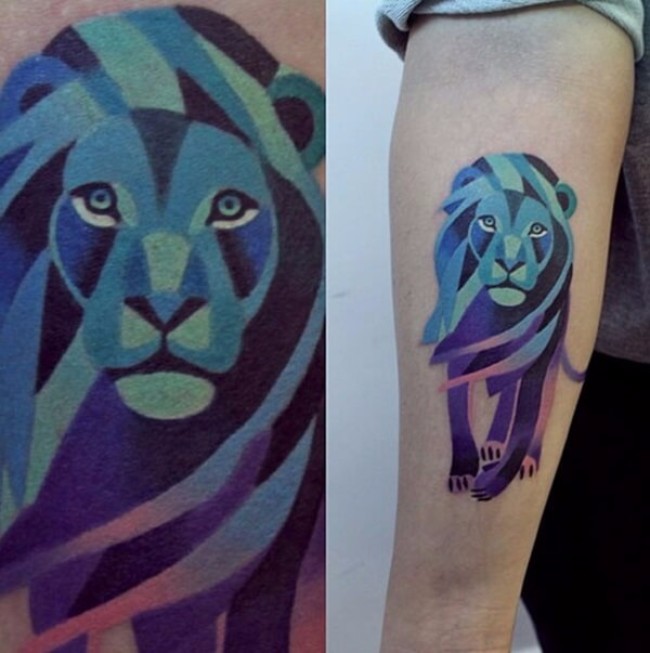 51. There's a tiny eye in the middle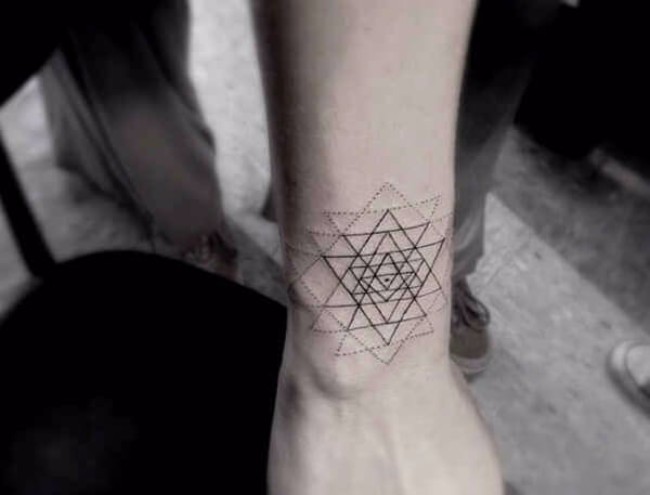 52. It looks like rocks, but it's not really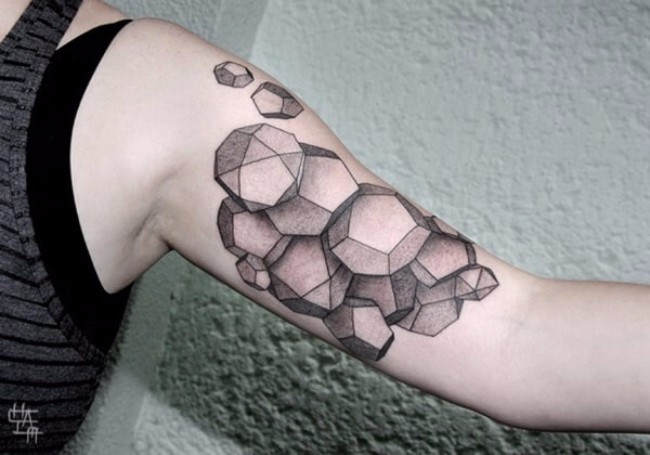 53. Butterfly on the stomach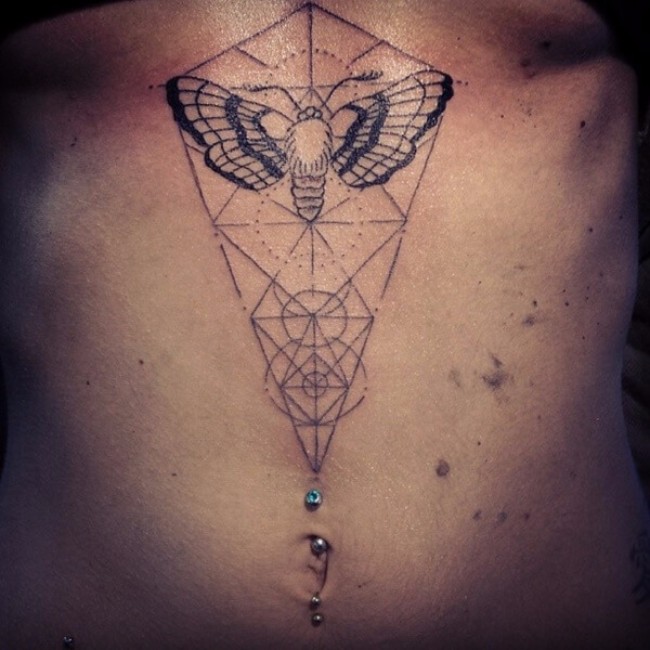 54. So many details in this one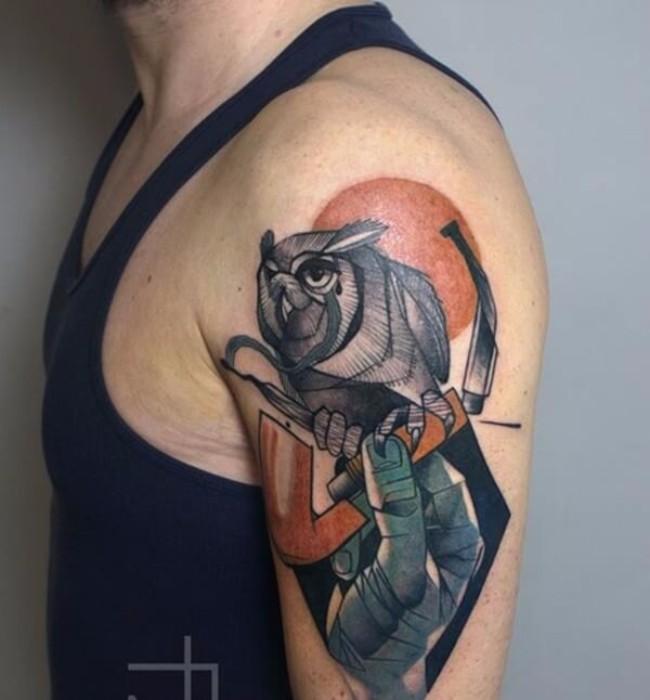 55. Beautiful skull tattoo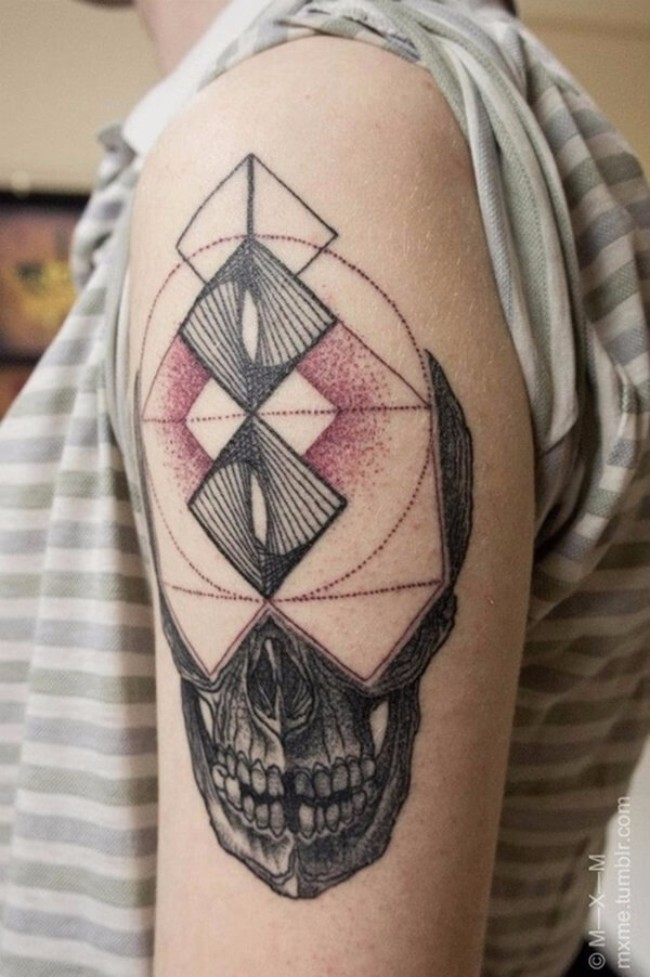 56. Can you recognize the animal in this tattoo?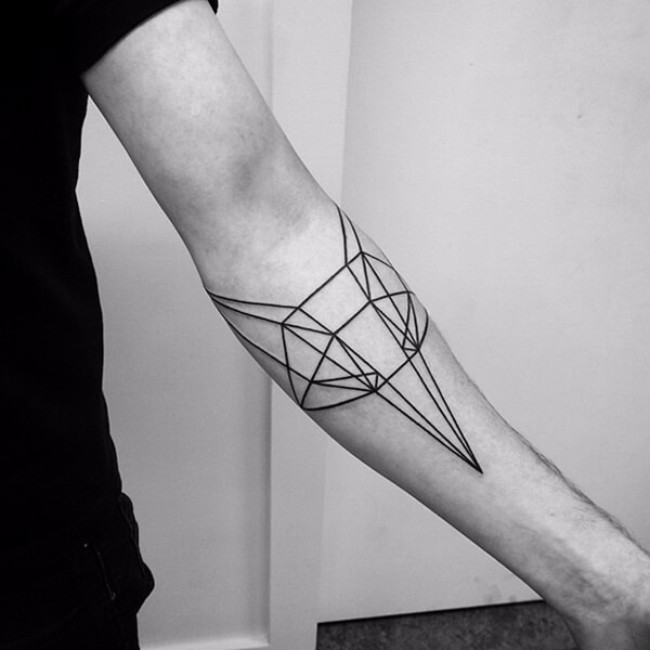 57. Very nice work on this one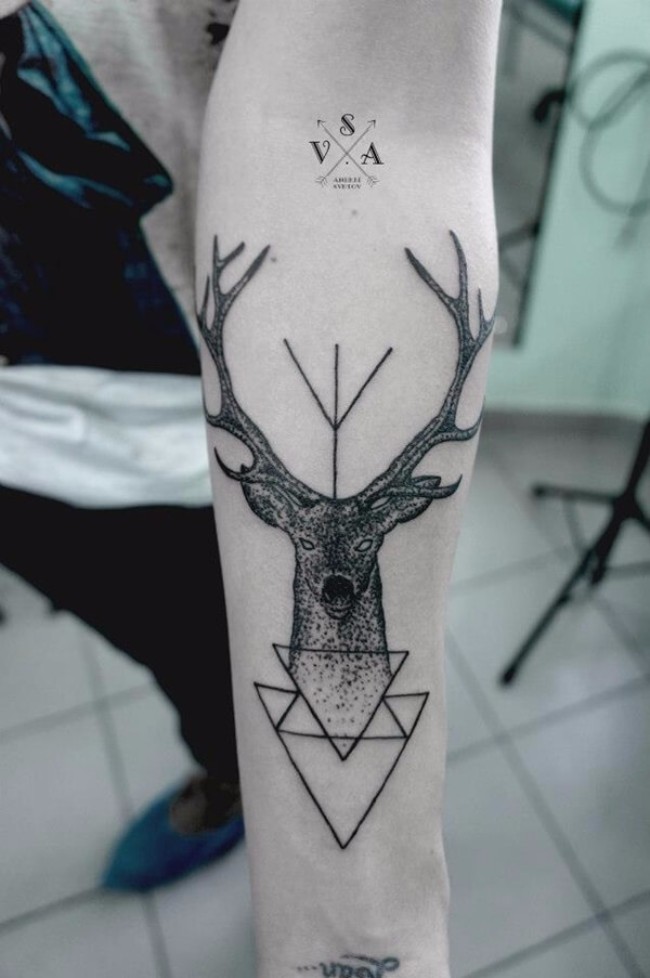 58. Techno explosion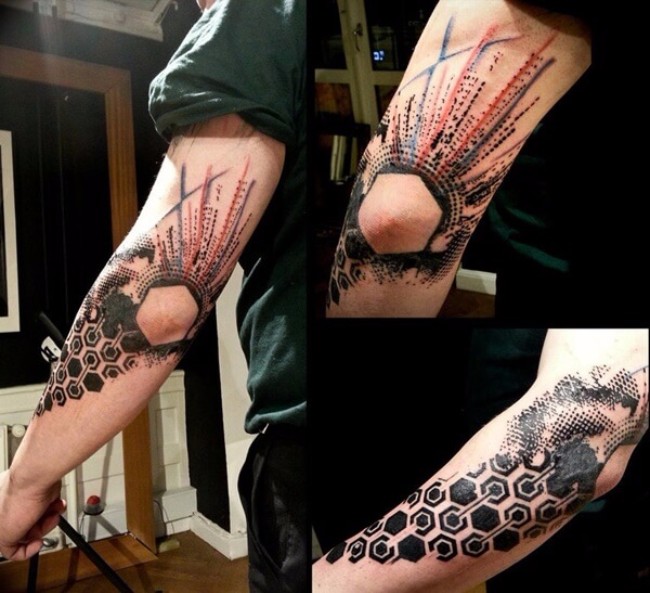 59. Is that the Bird-man? Maybe an angel
60. Tribal tattoo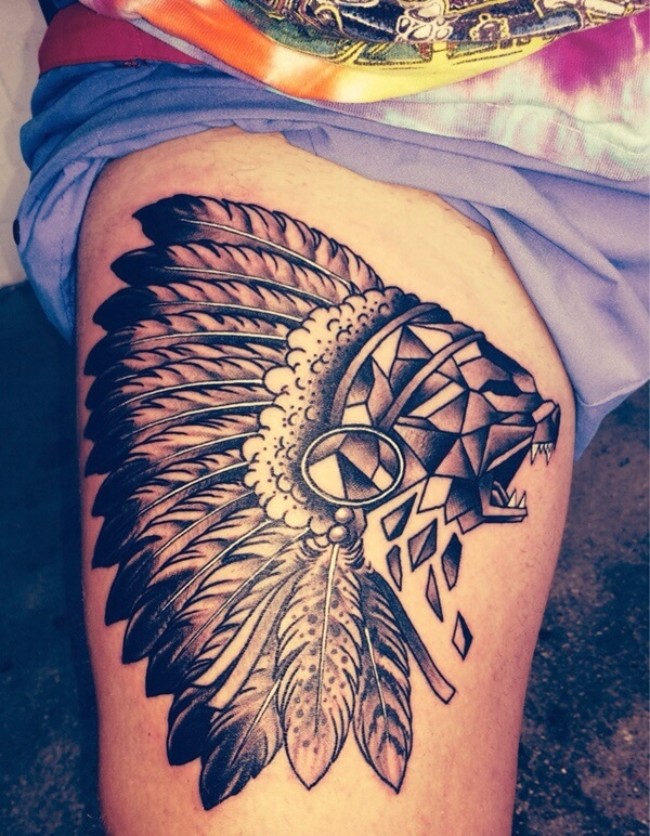 61. Walking bear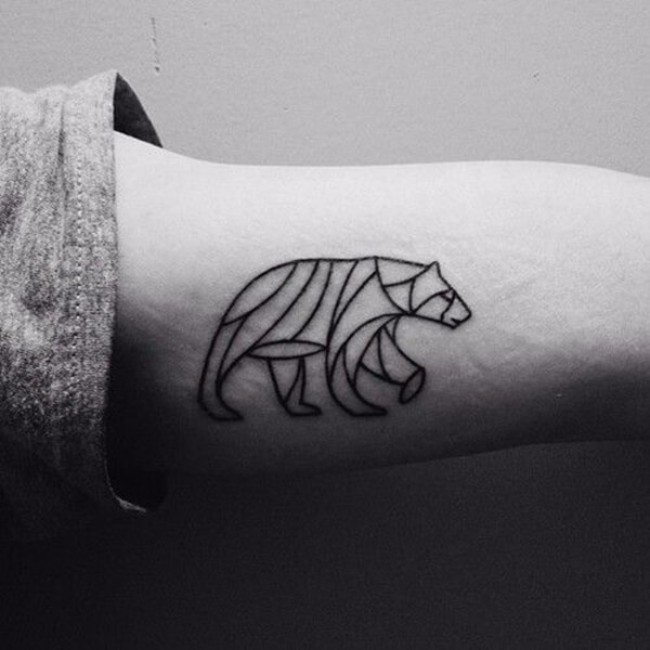 62. Lunar eclipse tattoo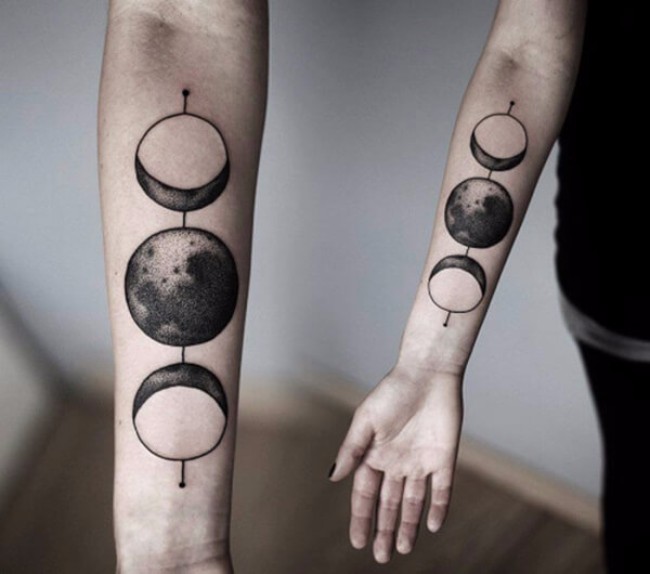 63. Amazing tattoo full geometric sleeve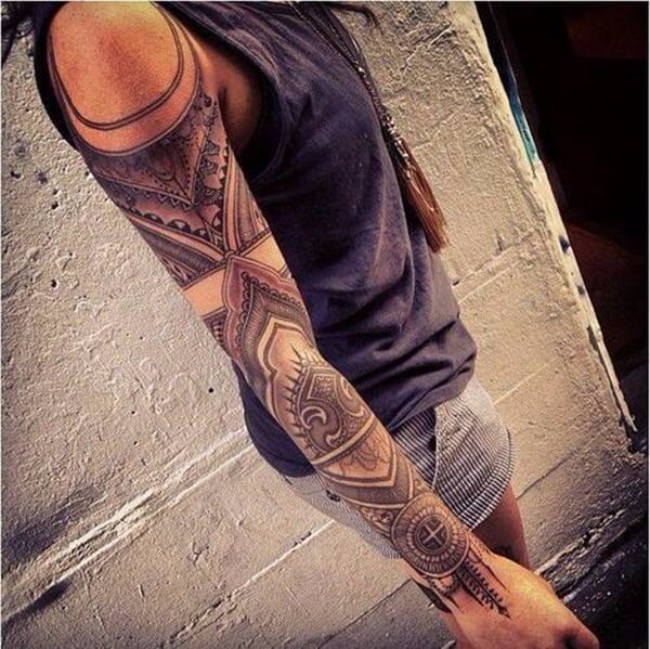 64. It builds up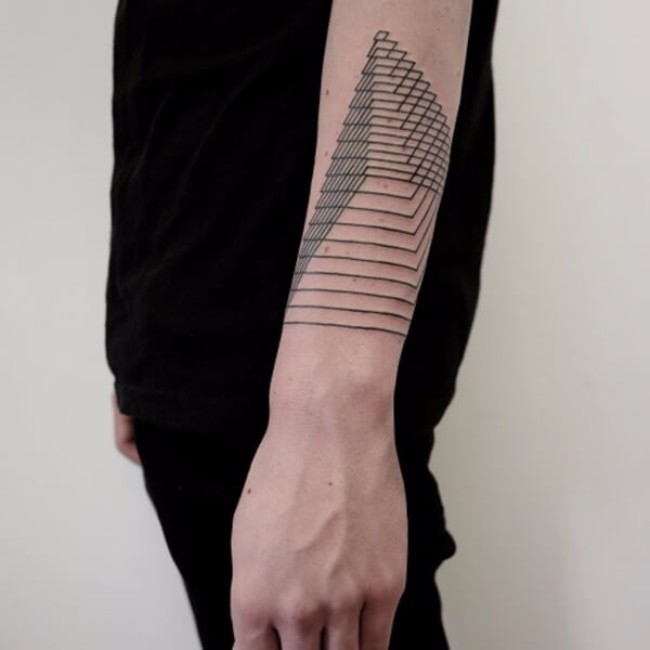 65. I love this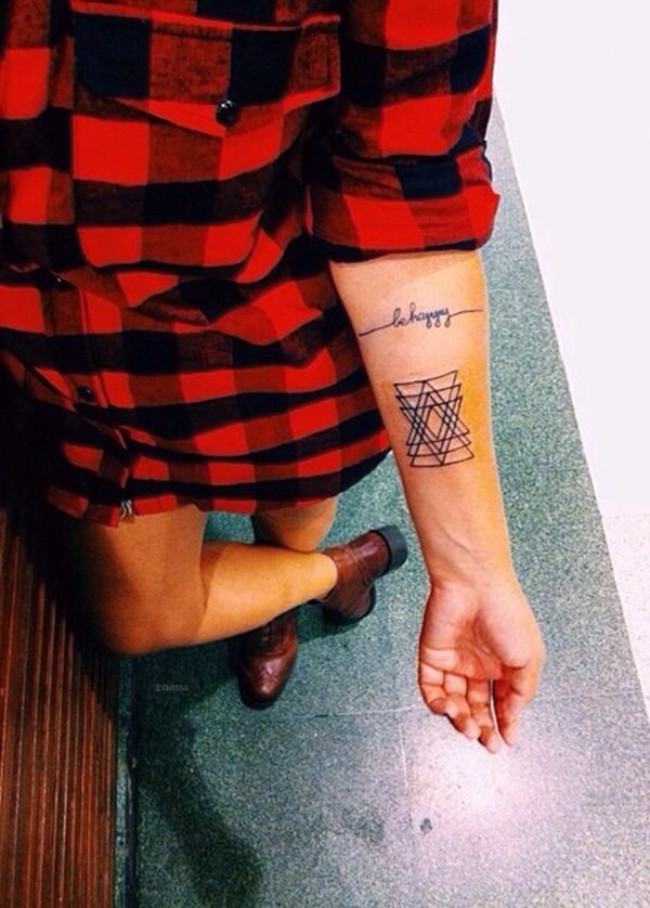 66. So many shapes it's mesmerizing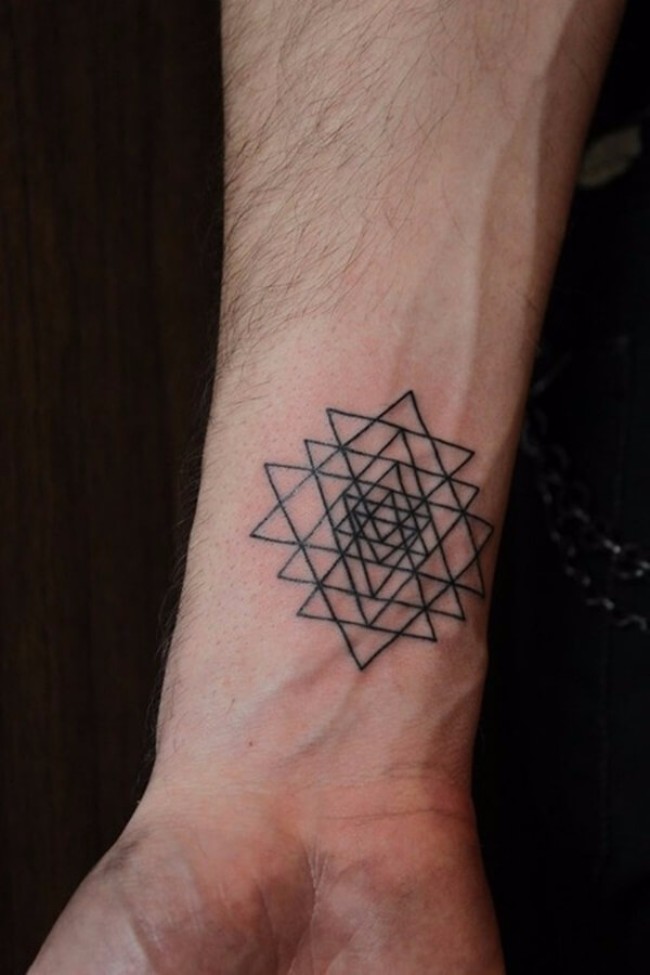 67. A whole planet on my leg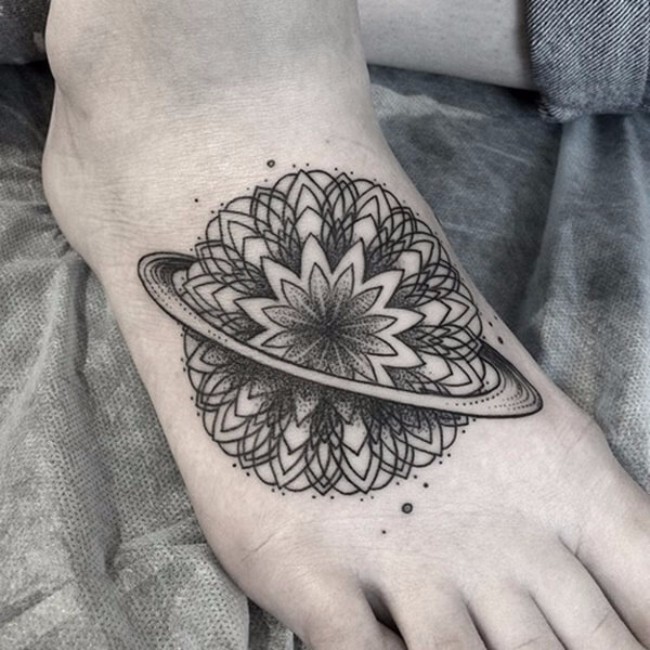 68. Beautiful bear on the back of the shoulder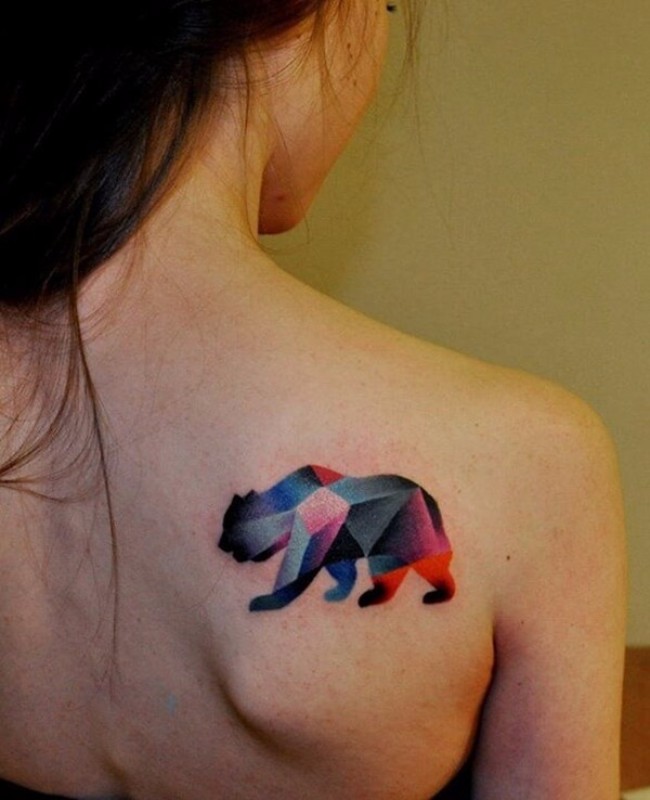 69. Roaring lion on the leg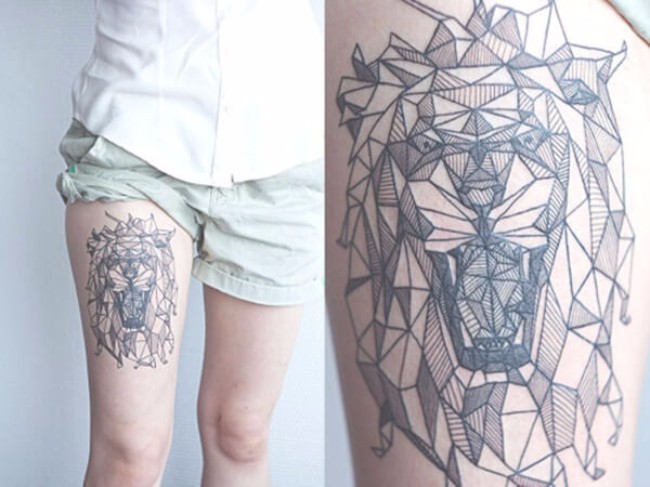 70. Beautiful mandala tattoo that break in half on each arm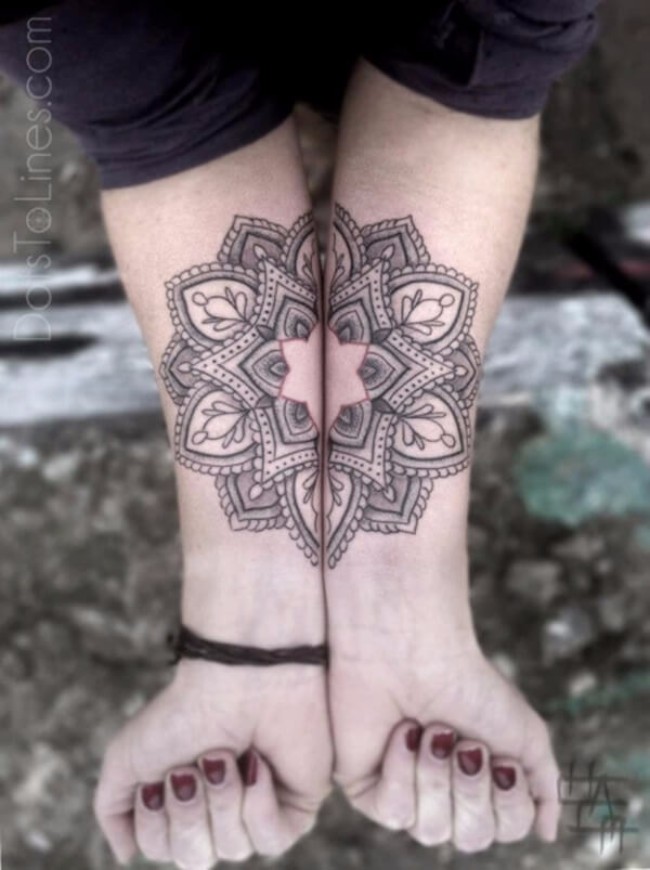 71. The all seeing eye on the hip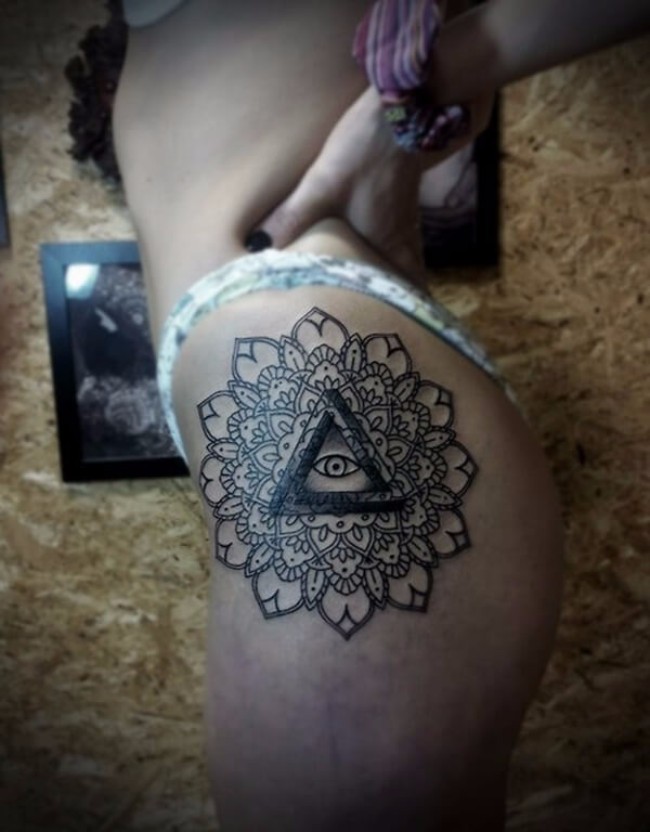 72. Can you see the horse?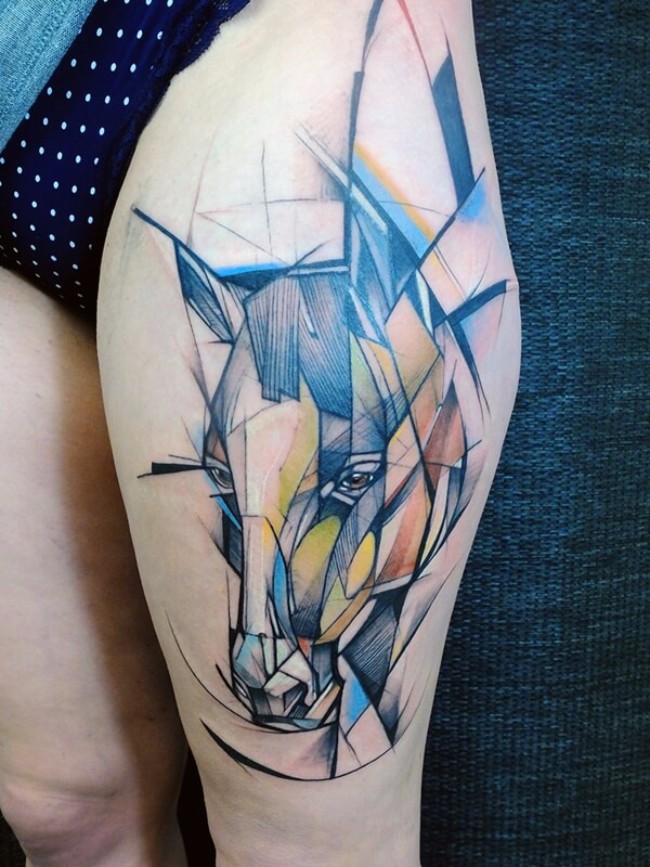 73. Lower leg tattoo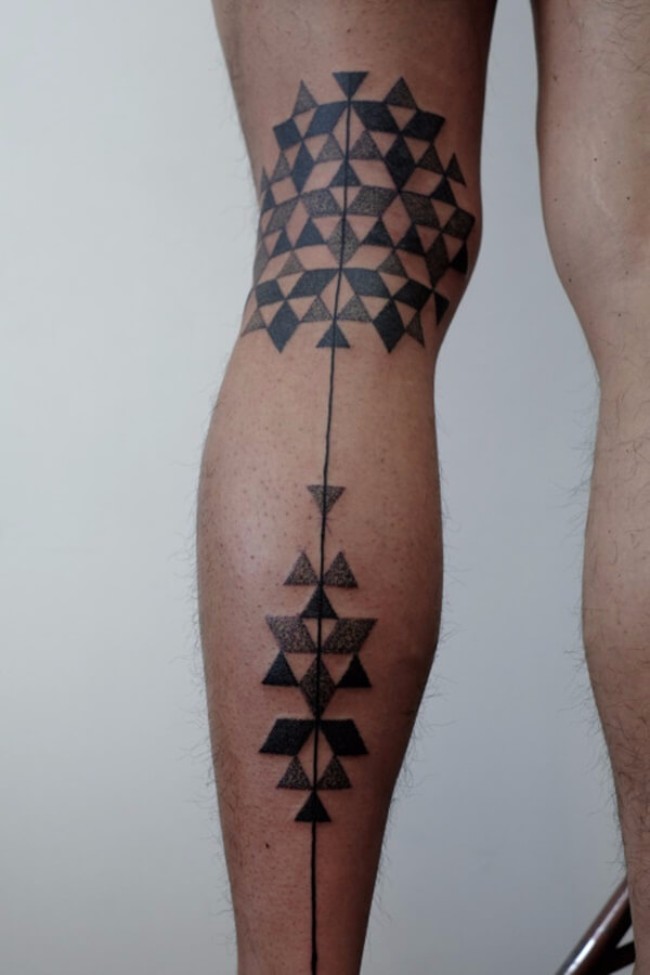 74. Across my arm tattoo with beehive patterns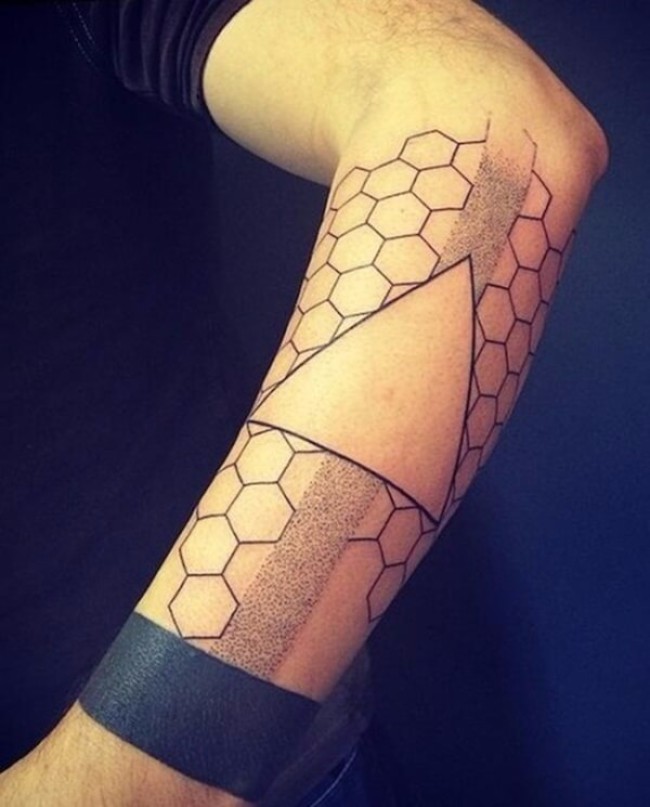 75. I love tattoos that span on both arms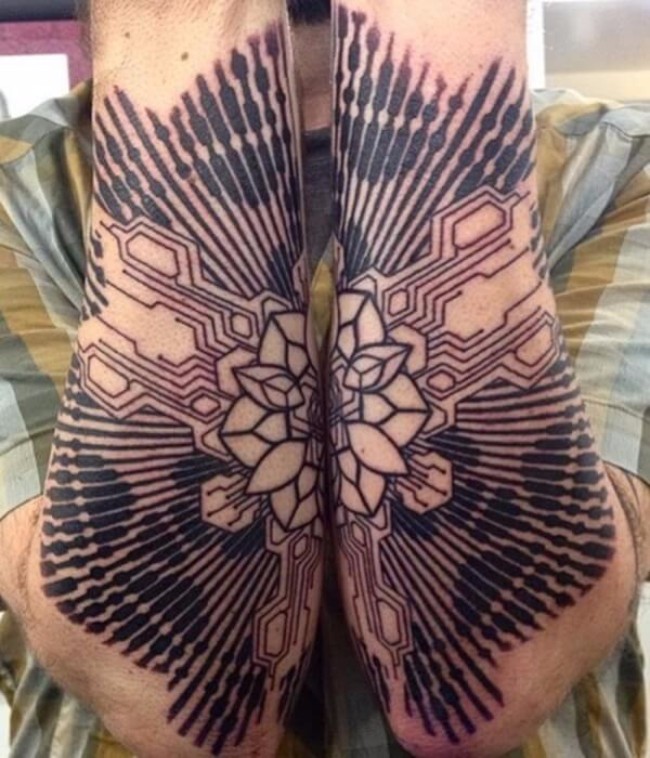 76. This tattoo looks like jewelry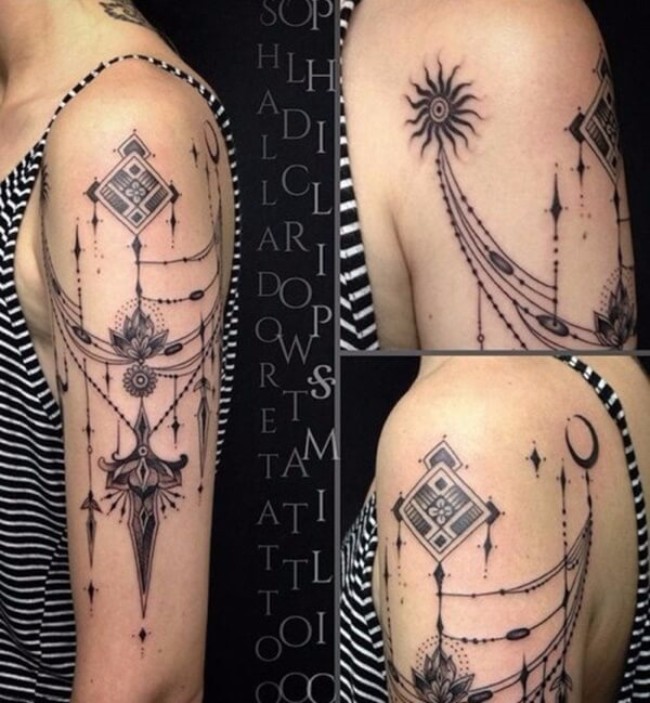 77. Flowers on the back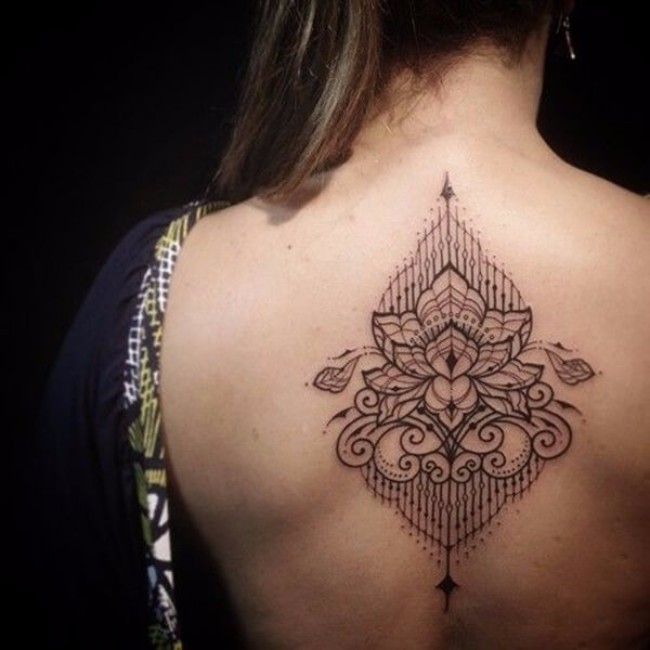 78. Full body geometric tattoo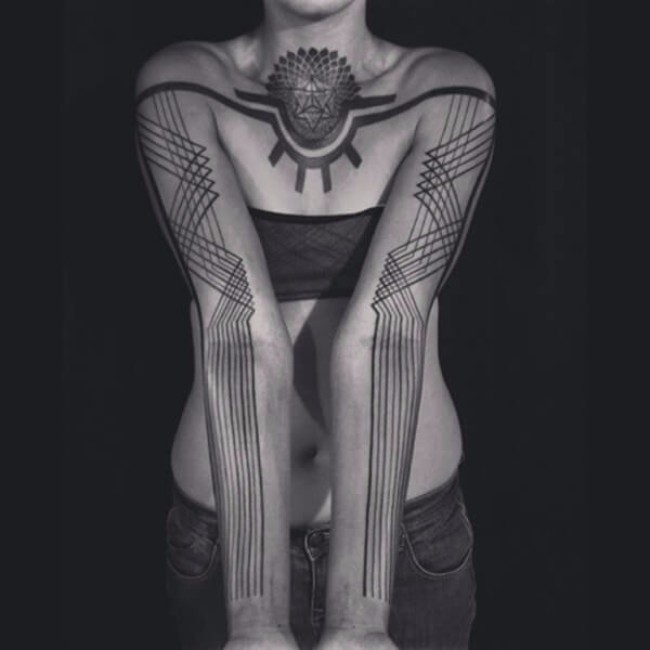 79. Fox on my hand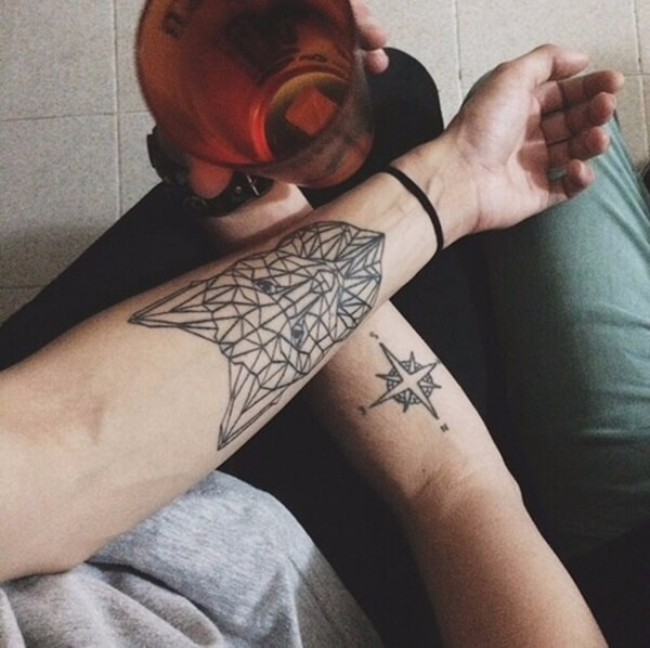 80. Sunflower tattoo i think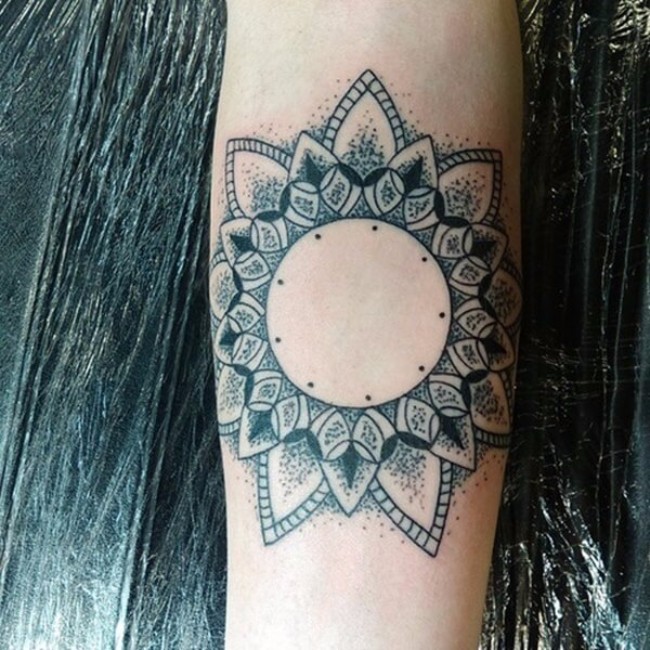 81. Flying into the stars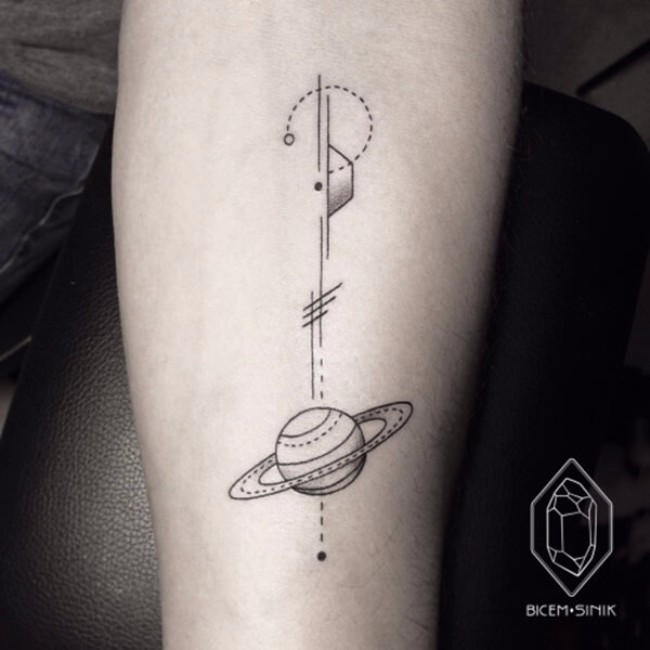 82. Let me guess, you're a Scorpio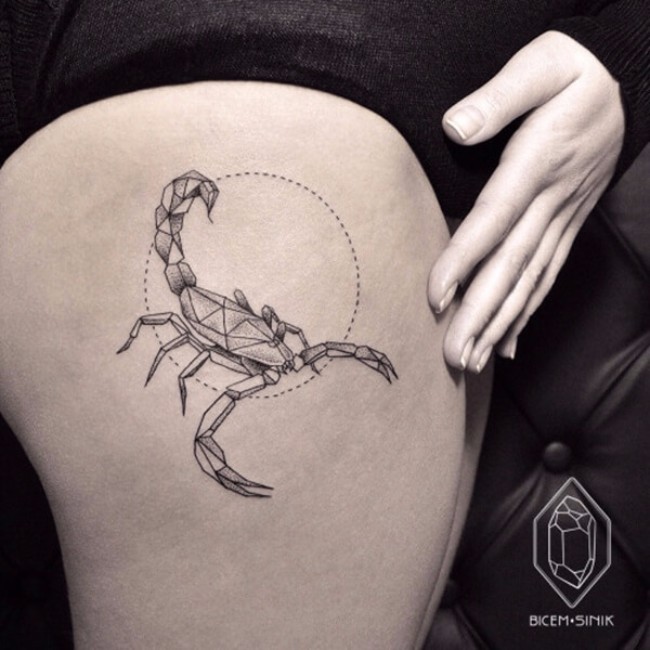 83. Love the shading of this tattoo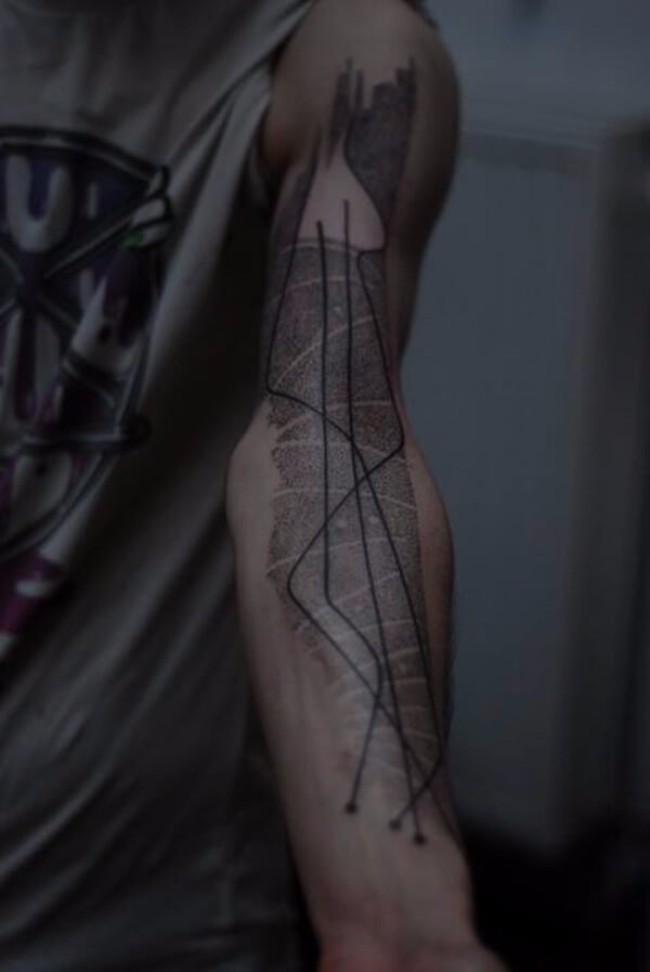 84. Geometric shapes on the hands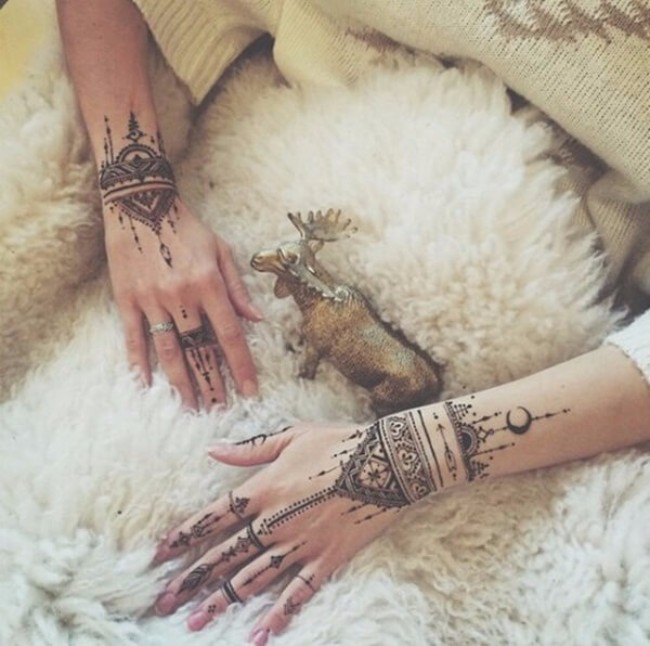 85. Beautiful! Looks like a galaxy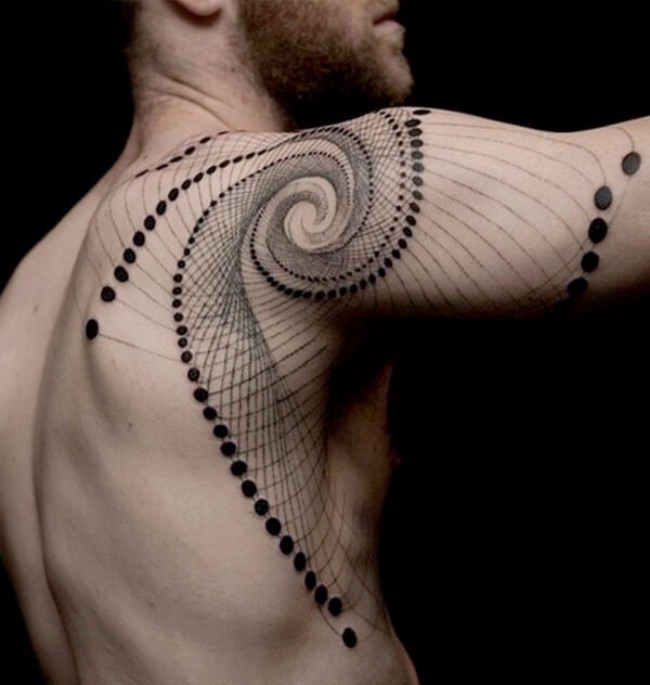 86. Picture in a mirror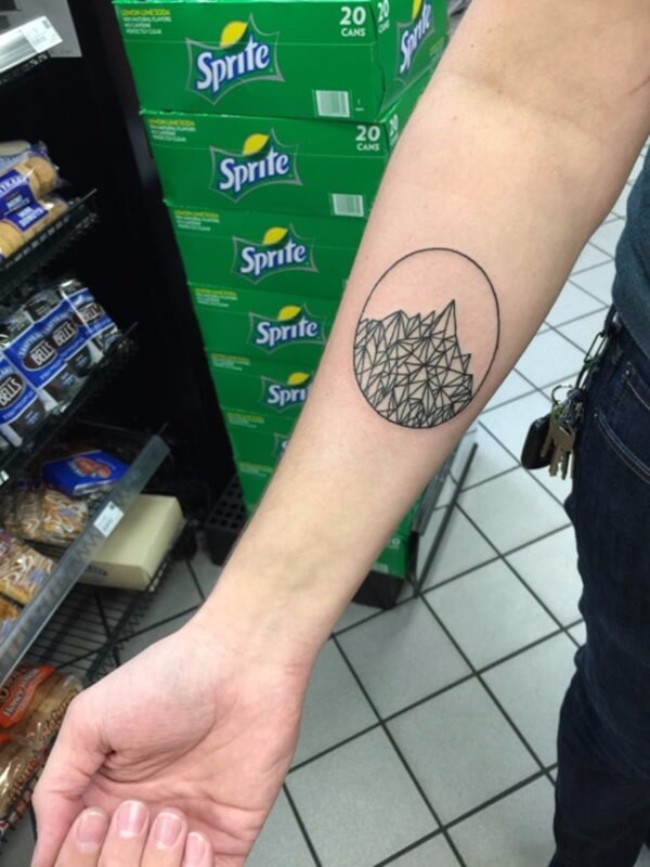 87. Full arm sleeve tattoo of snow flakes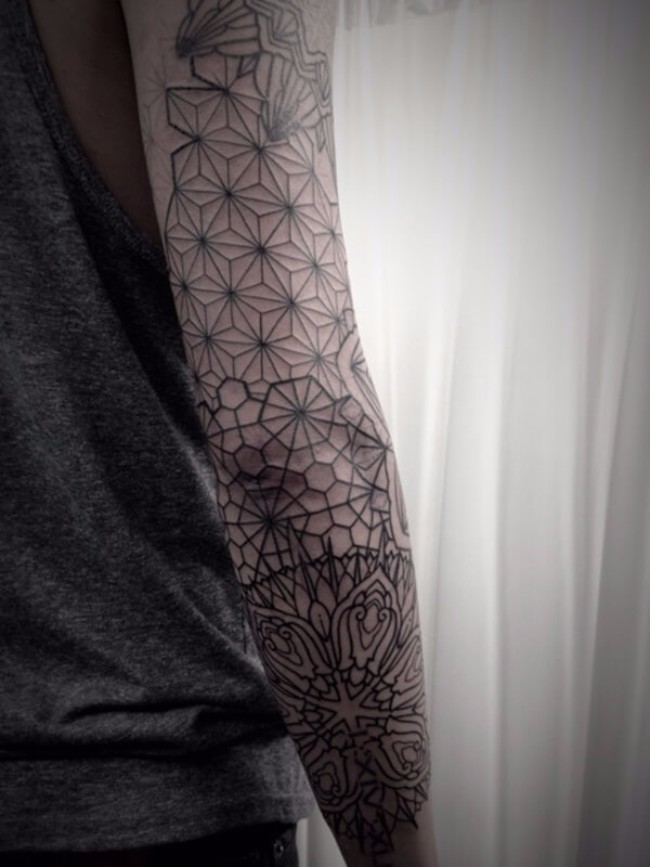 88. Geometric fox on the arm
89. My beating hart piece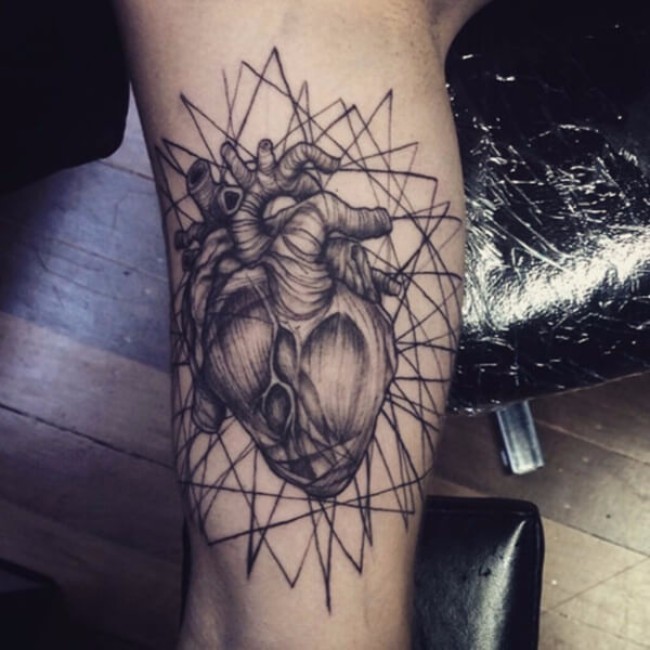 90. Origami tattoo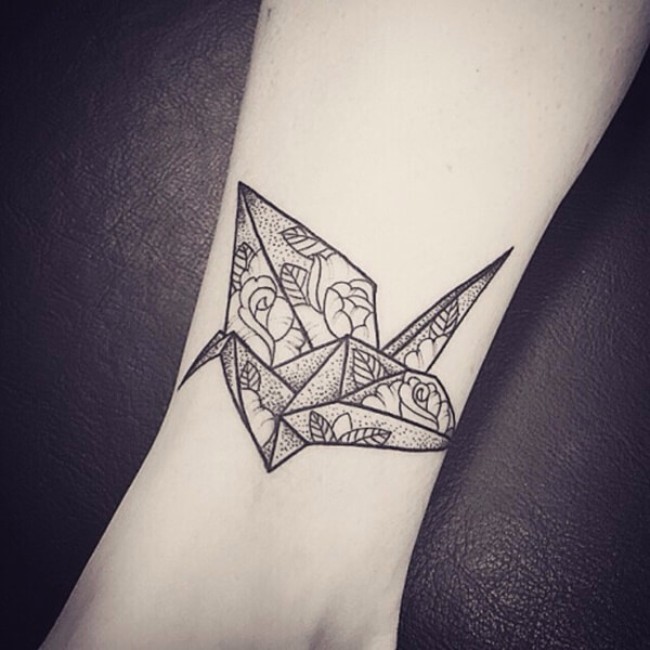 91. Bow and arrow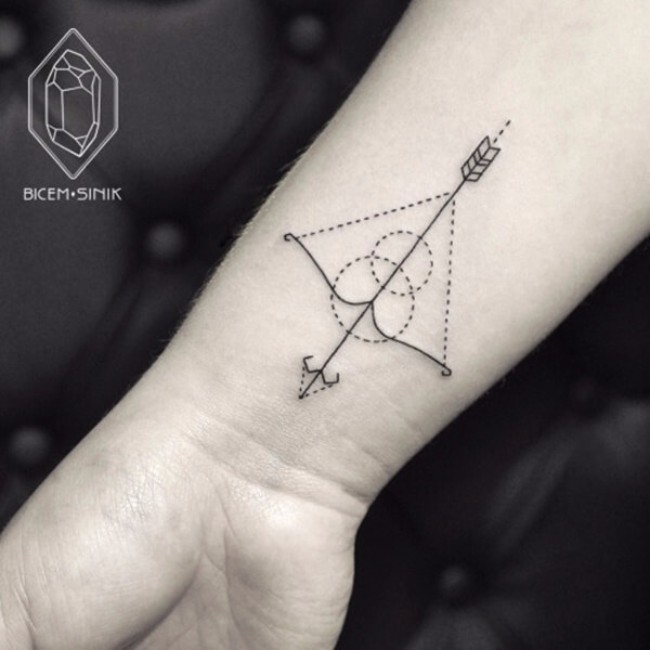 92. The geometric tattoos list continues with this awesome neck piece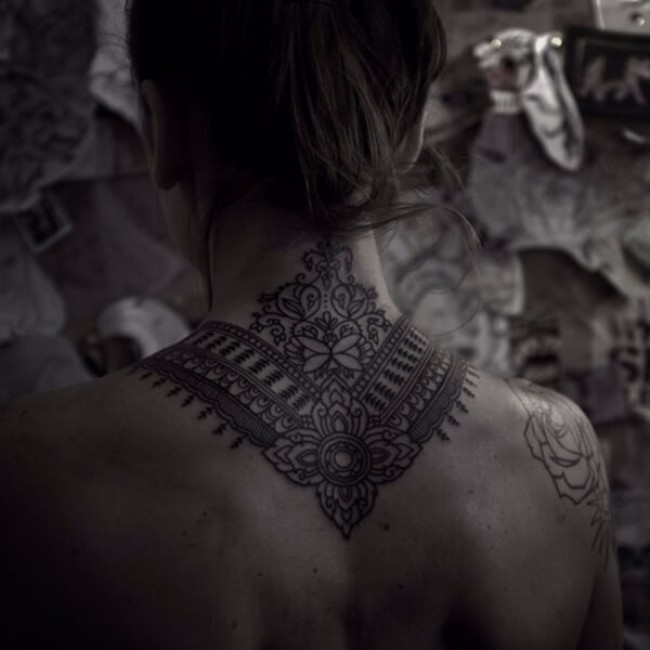 93. Sleeve tattoo with geometric shapes of triangle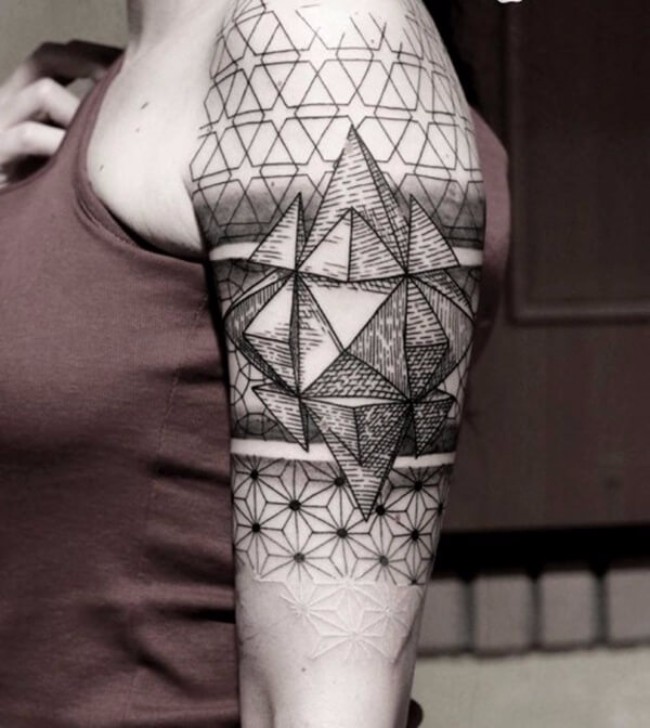 94. Two paper doves flying together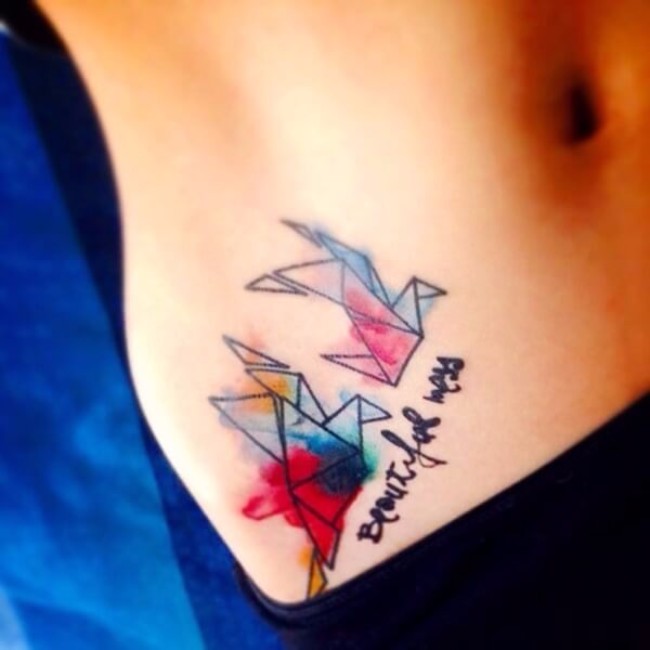 95. Very unique campus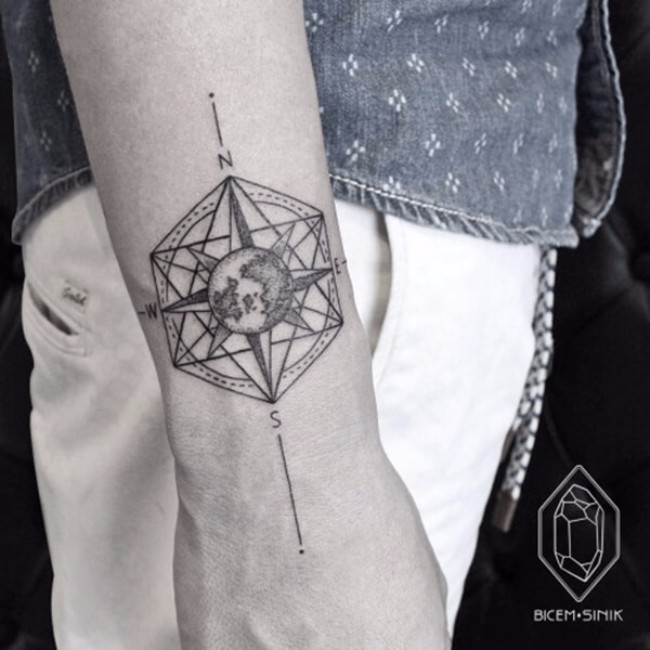 96. Amazing job!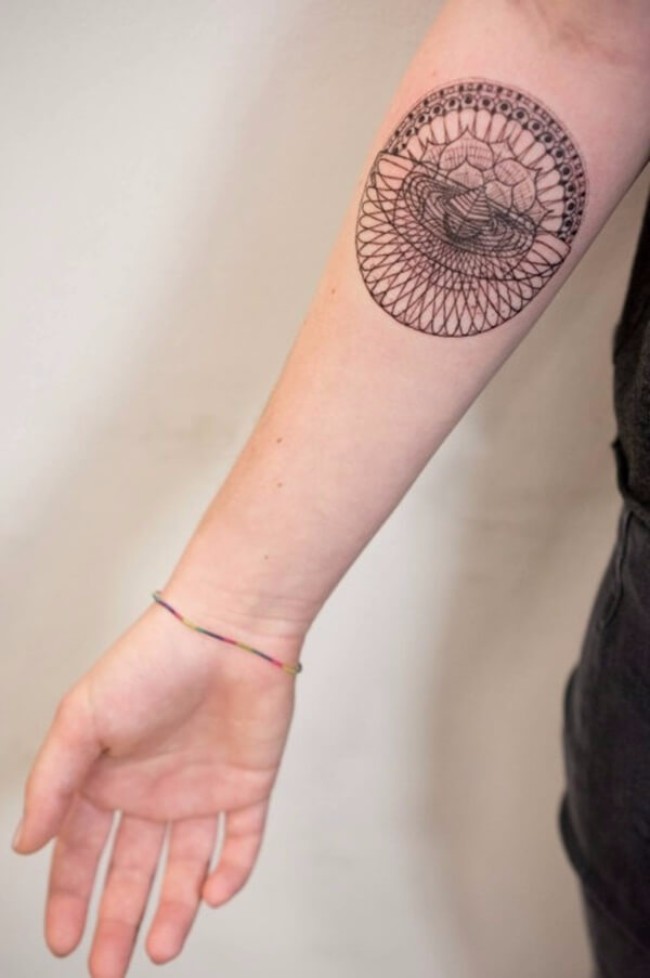 97. Is that a snail?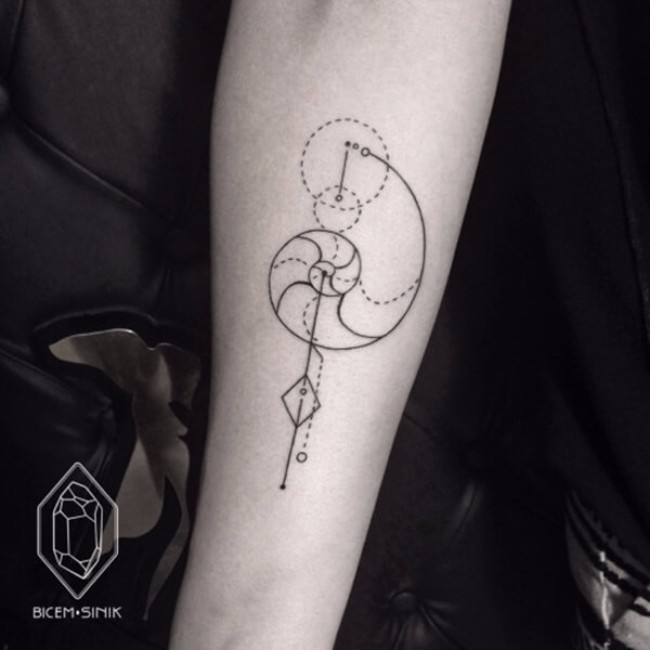 98. Cool mandala tattoo obviously geometric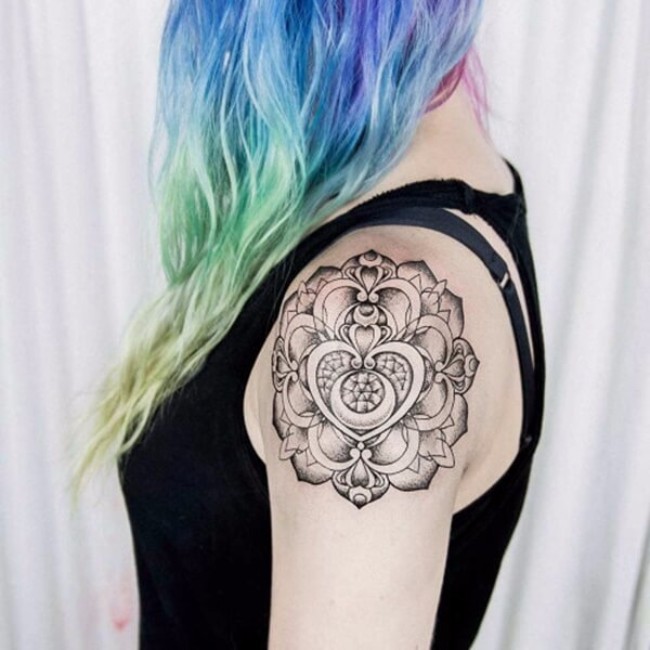 99. Beautiful geometric tattoo of flowers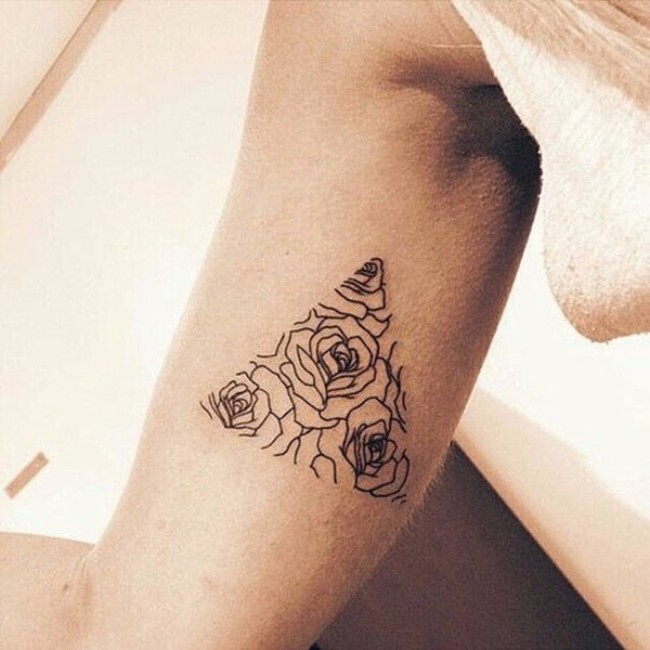 100. Reach for the peak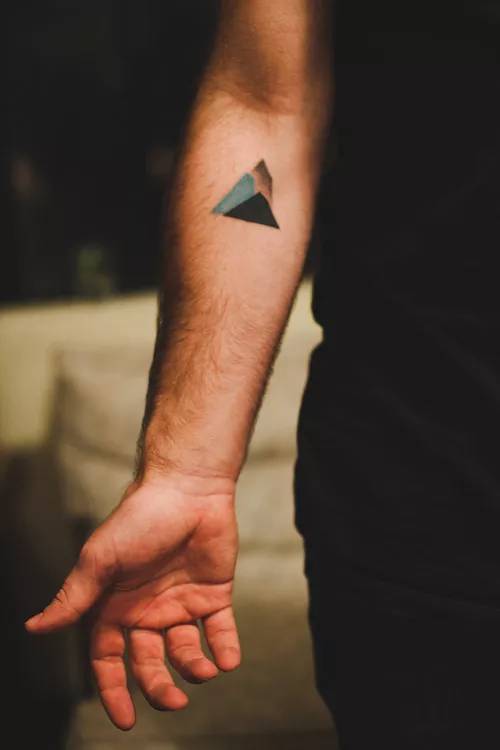 101. It's a rabbit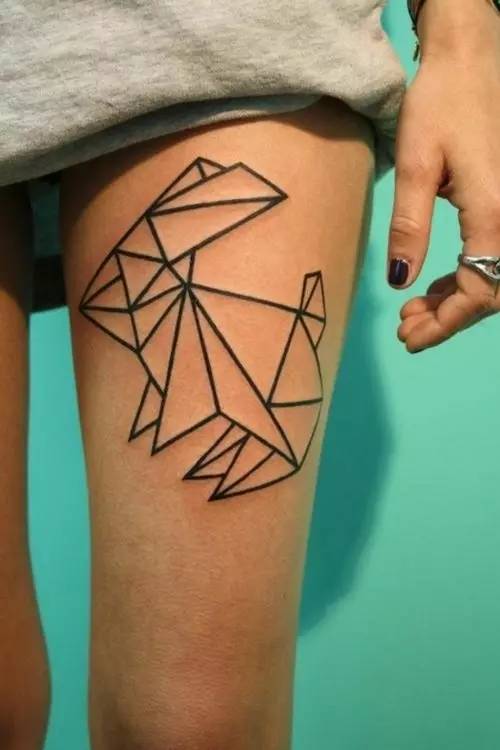 102. Pointing down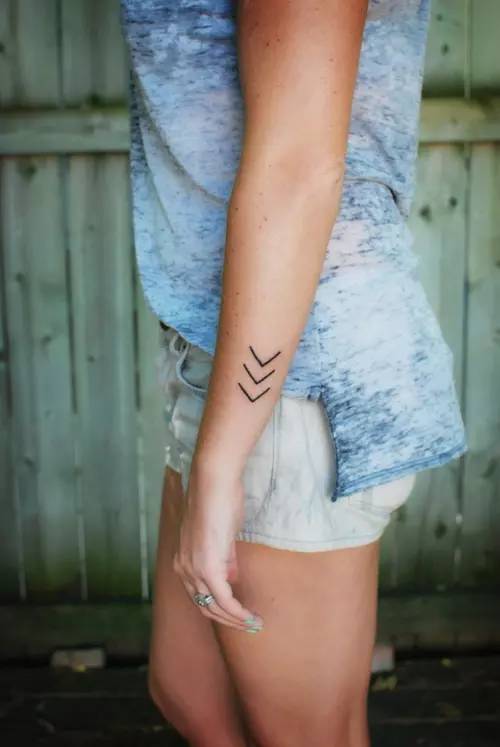 103. Black and simple. Love it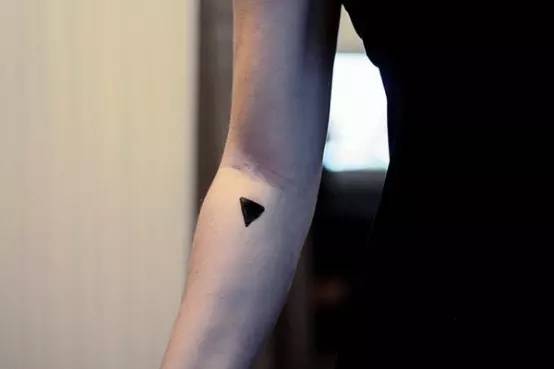 104. I find this geometrical tattoo very relaxing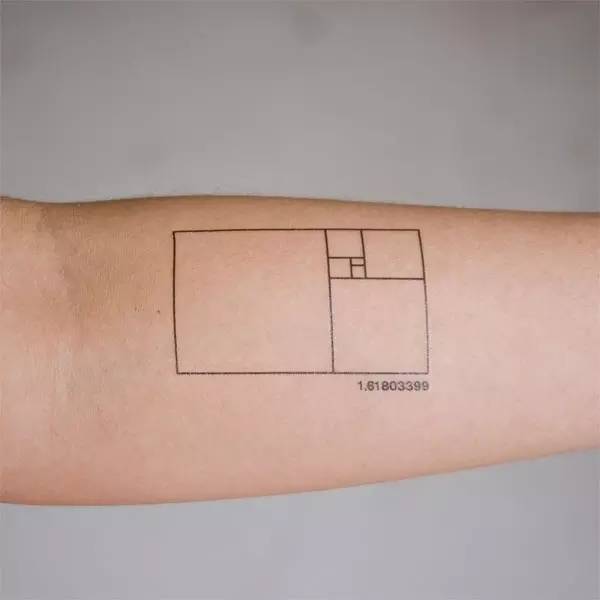 If you love these geometric tattoos don't forget to share them with your friends.