3D is slowly becoming the new commodity. People are watching movies in 3D in cinemas, they are buying 3D screens for home and are very excited for anything that has that 3D label on it. But I don't think that many of us have ever thought of a 3D pedestrian crossing before. Well, someone just did. The people from a small town in Iceland did. They believe that a 3D zebra can slow traffic down on narrow streets and thus make traffic safe for both pedestrians and drivers.  And to everyone's surprise, It works, in a way. If you scroll down for the pictures, you'll see that the zebras give the effect of walking on blocks of cement that are hoisted up in the air. If you don't really know what they are, you could freak out a little even and obviously, slow down in front of them.
The idea came to commissioner Ralf Trilla after seeing something similar in New Delhi, India. Together with the street painting company, Vegmalun GIH, they worked for several weeks, before coming up with the perfect technique for the 3D zebra.
What is even more striking, is the fact that the optical illusion is changing, depending on the angle you're looking at it. If you look at it from the side, there seem to be 7 cement bars levitating a little bit above the ground. If you look at them from the air, they look like columns floating on thin air. So far, it is only a pilot project. If it proves useful in slowing traffic down and making it safer for the citizens of the city, more such 3D crosswalks will be painted.
We think it is a very cool way of making a city safe and also a very fun way of decorating the streets.
This new test in Iceland is proving to be successful with a 3D crosswalk painted on the street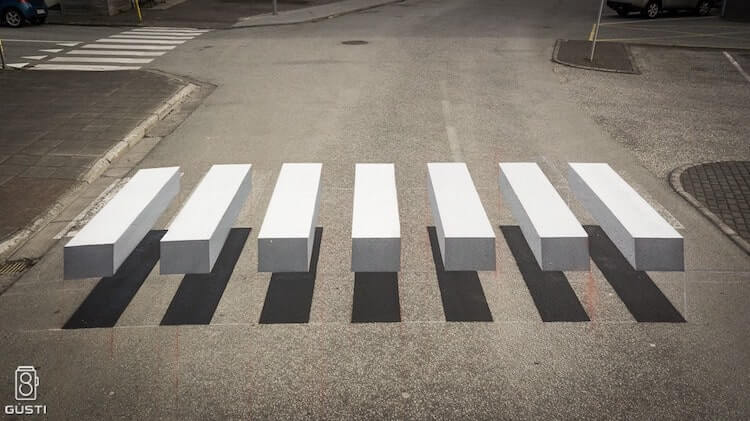 The idea is to make an impression as if there are blocks of cement on the road so the drivers will slow down before reaching them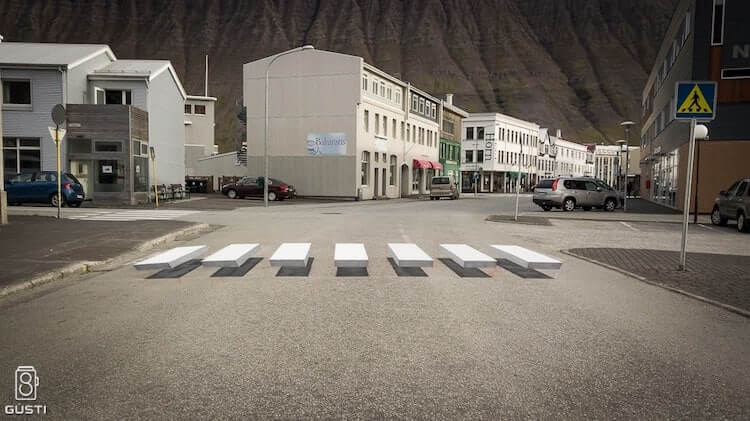 This way making it safer for people to cross and avoiding accidents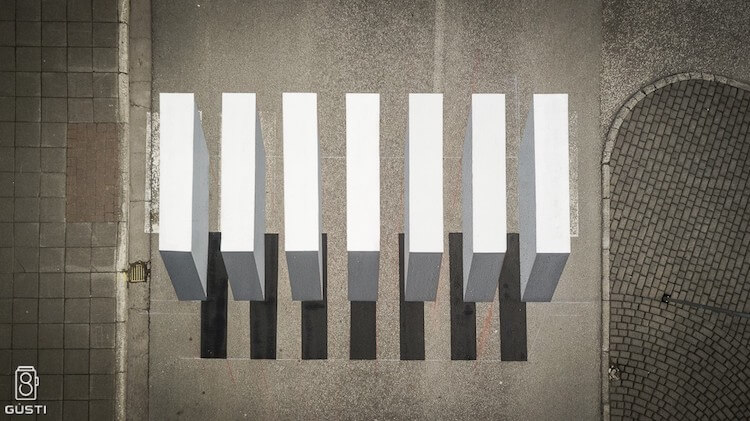 Creative solution to a problem we all face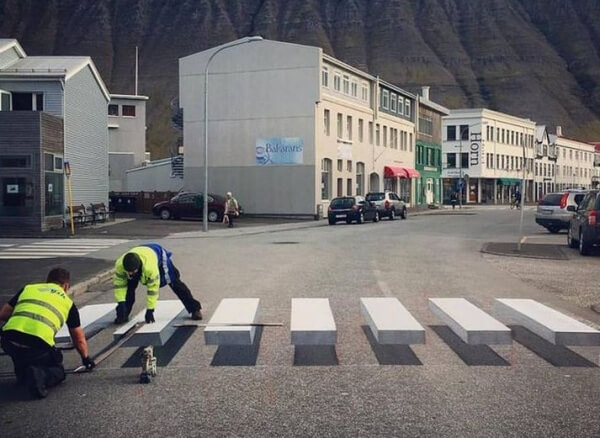 What do you think? Is it a good solution or no?
See a short video about the 3D crosswalk: