One can't help being impressed by the elaborate McDonald's that exist around the world. Some of them are too beautiful to be a fast food restaurant. Some are just too fancy. If we're being honest with ourselves, it doesn't matter how you dress it up. It doesn't change the fact that people have found human appendages in their food there. The aesthetic appeal of a McDonalds doesn't make it any less greasy than adding apples to the kids' menu did.
I once visited a McDonalds in the mountains on a road trip. The exterior was like your average McDonalds restaurant. But the inside was cozy and warm. There was even a fireplace, with a fire going and everything. It was beautiful but it's a shame that all you could get there was the usual greasy McDonalds food.
With all that said, I'd kill for a Big Mac right now. Extra Mac sauce, please. Either way,you spin it, when you're on a road trip or in a hurry, any McDonalds will do. Whether it's pretty or run down. When you're feeling lazy, it doesn't matter.
Take a look at some of the more beautiful, even modernized McDonald's restaurants around the world. Leave your thoughts in the comments section.
1. Fancy McDonald's in Clifton Hill, Victoria, Australia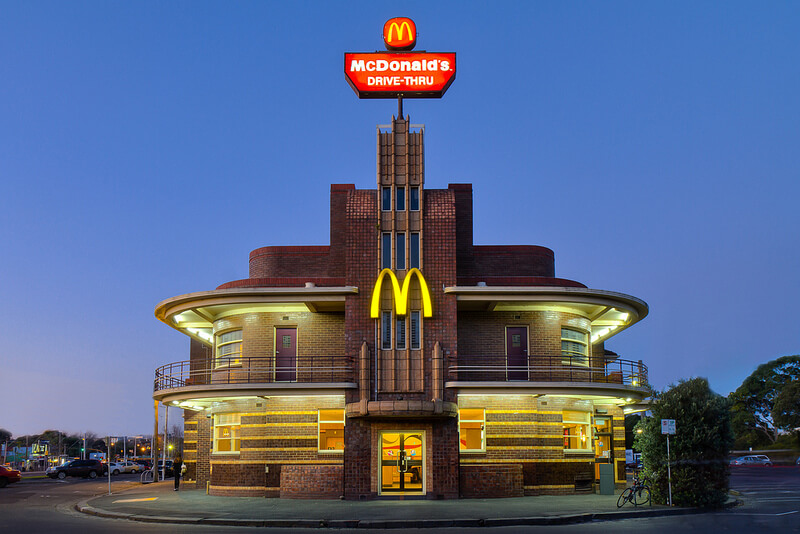 Photo by: Tim McRae on Flickr
2. McDonald's in Time Square, New York City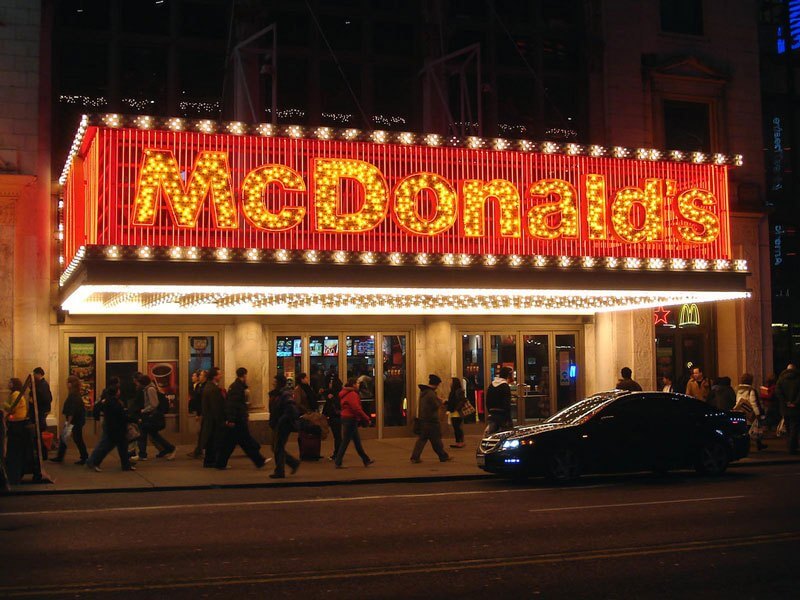 Photo by: Tom Magliery (mag3737 on Flickr)
3. McDonald's at Galleria Vittoria Emanuele in Milan, Italy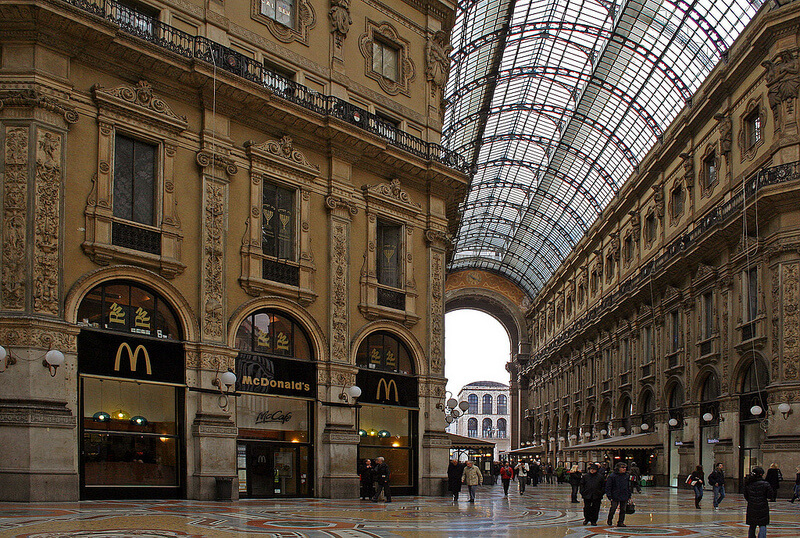 Photo by: Michael Jean on Flickr
4. White Colonial Mansion McDonald's in New Hyde Park, New York, USA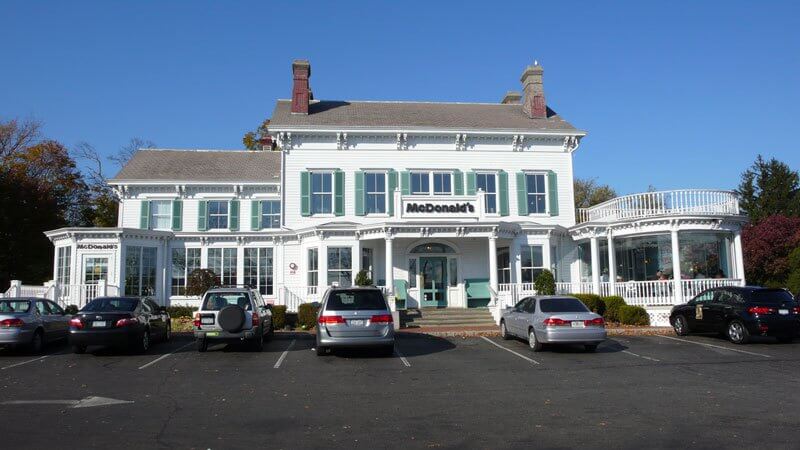 Photo by: Chung Chu on Flickr
5. Exotic McDonald's in Yangshuo, China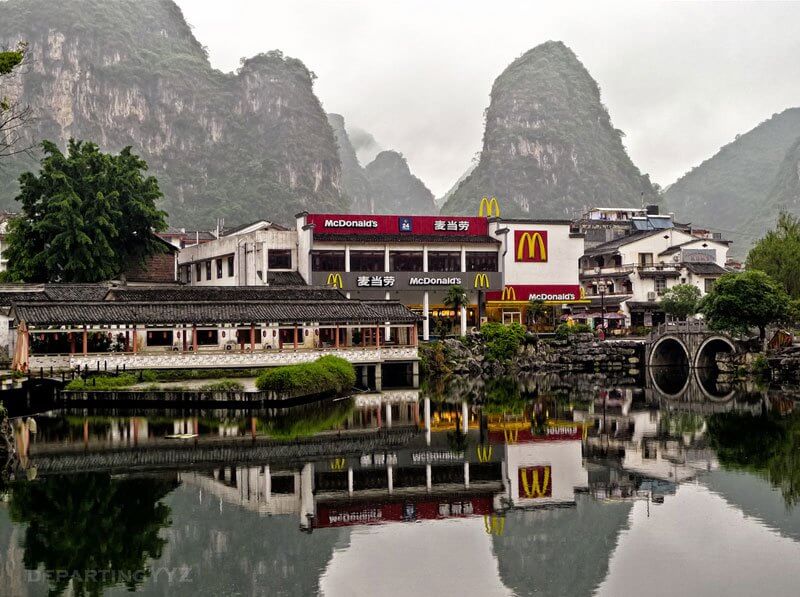 Photo by: Joshua Paul Shefman @ DepartingYYZ.com
6. McDonald's Airplane in Taupo, New Zealand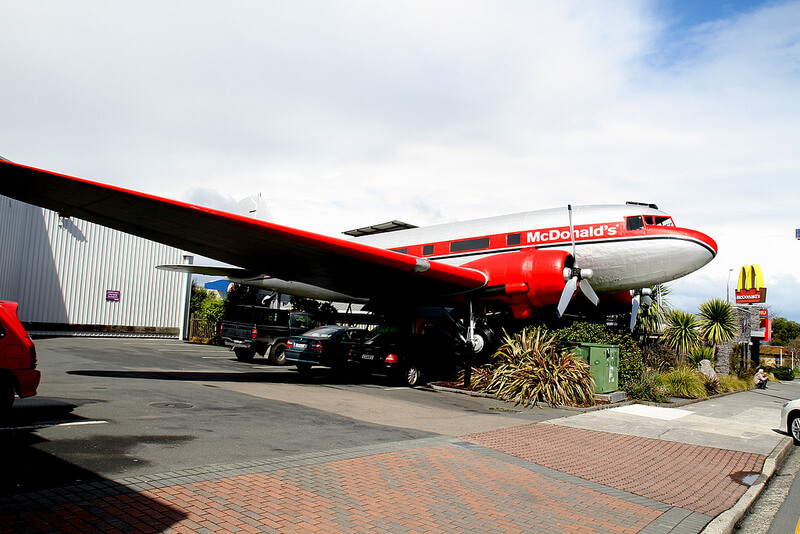 Photo by: Kerry Myers (kfm9211 on Flickr)
7. The World's Biggest McDonald's Beside Olympic Park in London, England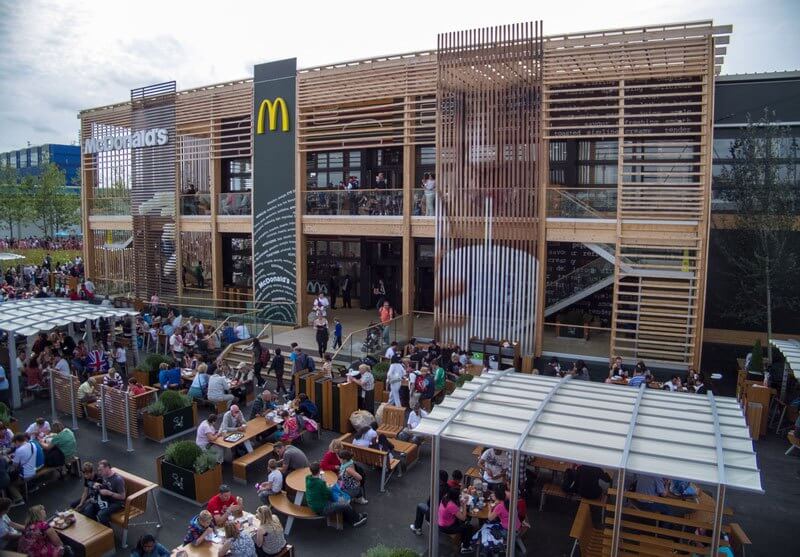 Photo by: Simon Q (simononly on Flickr)
8. McDonald's on Piac utca in Debrecen, Hungary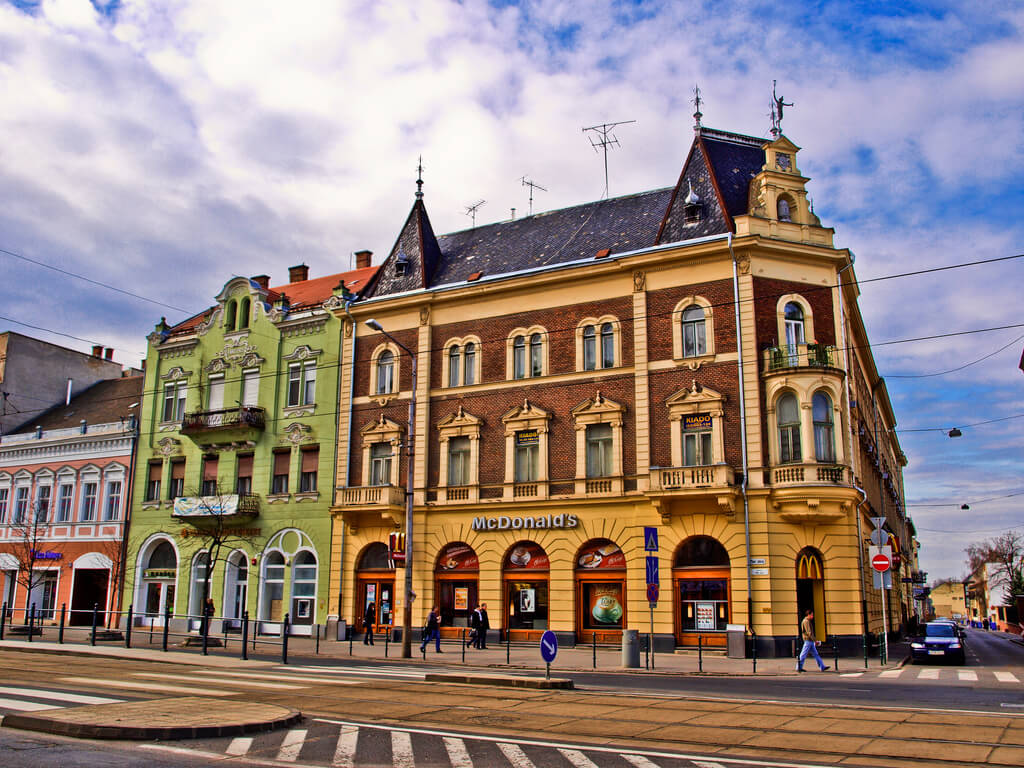 Photo by: Tibor Kósa on Flickr
9. McDonald's in Higashiomi, Shiga, Japan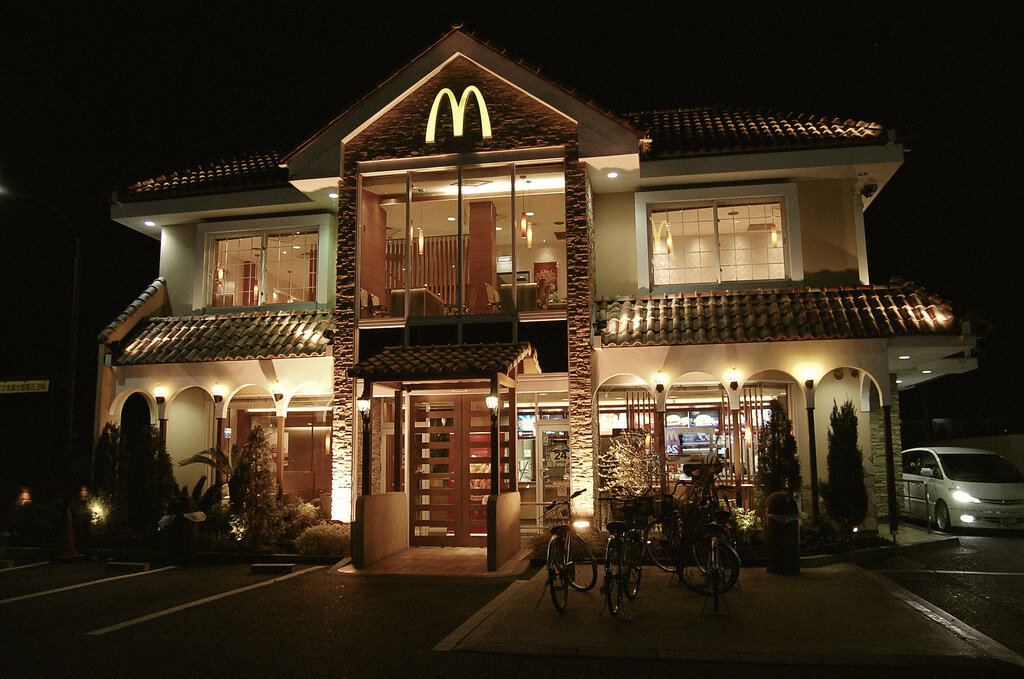 Photo by: Noah's Ark on Flickr
10. McDonald's on the Las Vegas Strip, Nevada, USA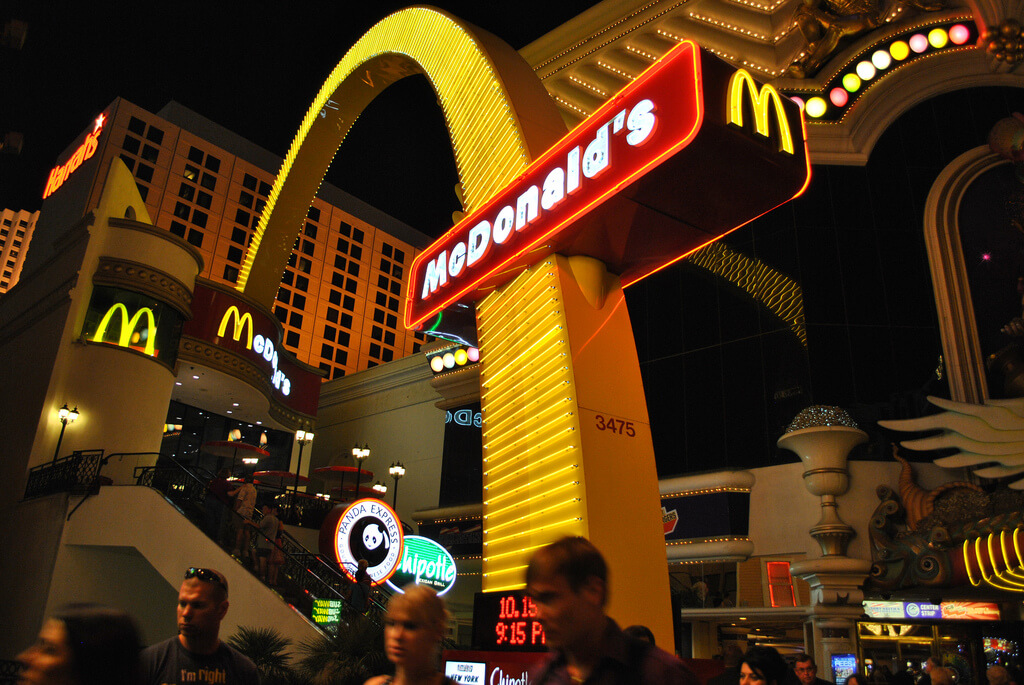 Photo by: chrisshots on Flickr
11. McDonald's in Patershol, Ghent, Belgium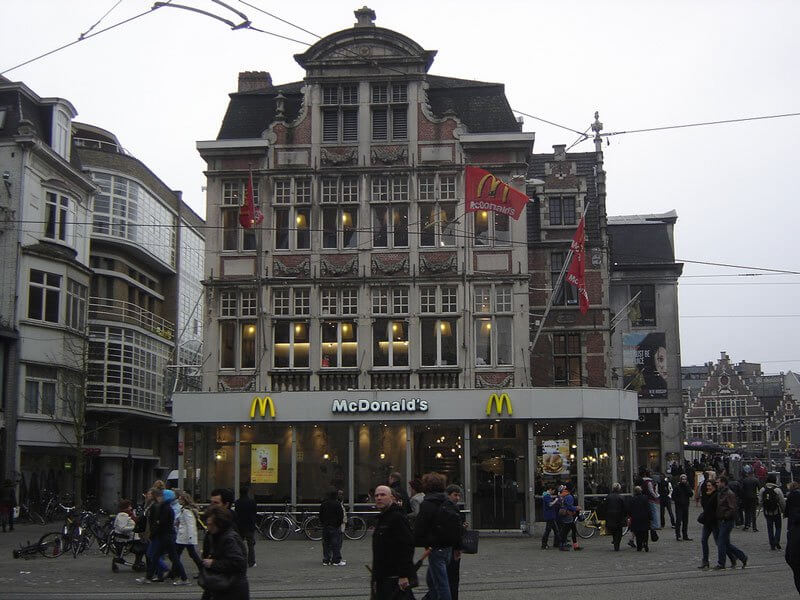 Photo by: harry_nl on Flickr
12. Colonial McDonald's in Independence, Ohio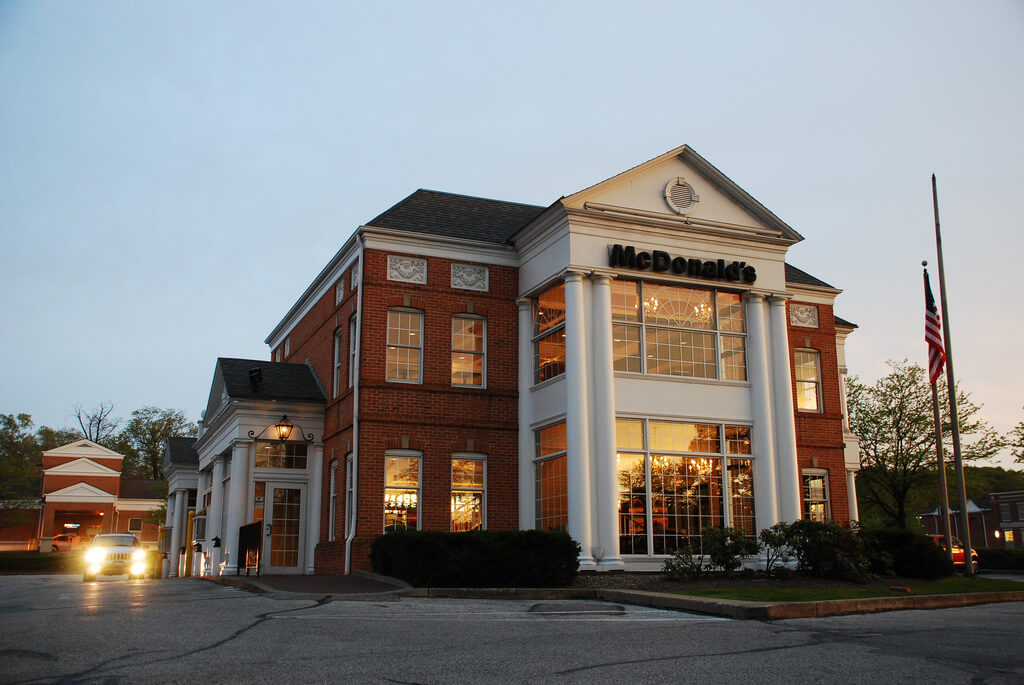 Photo by: So Cal Metro on Flickr
13. McDonald's in Paris, France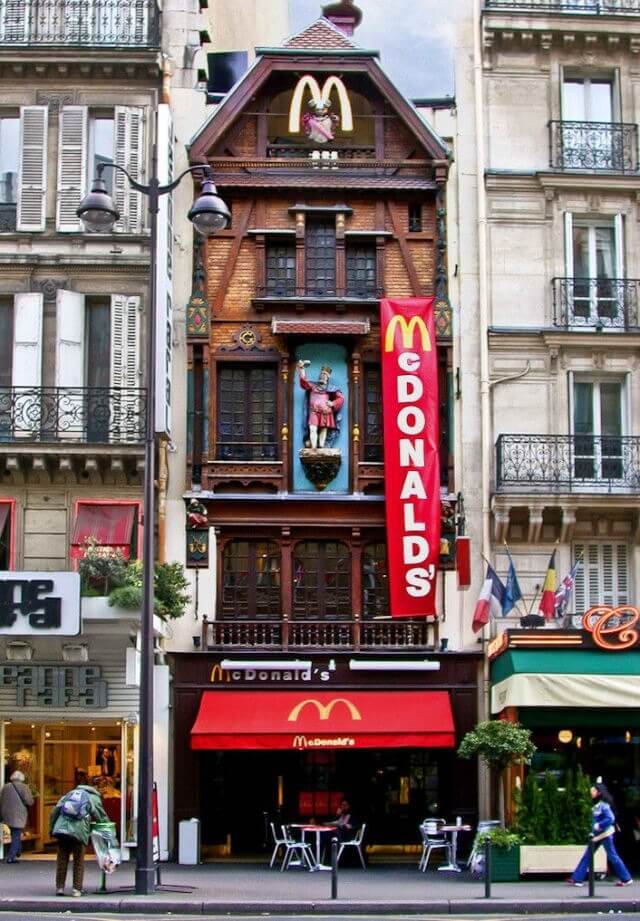 14. McDonald's in Porto, Portugal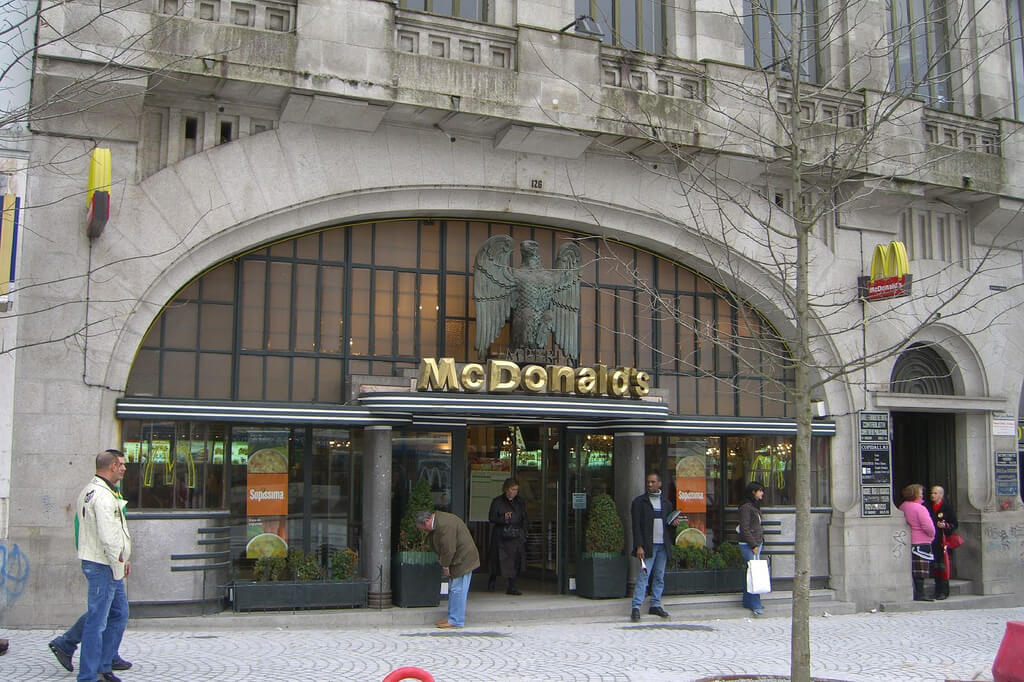 Photo by: Mark Hogan on Flickr
15. Sand Lake Road McDonald's in Orlando, Florida, USA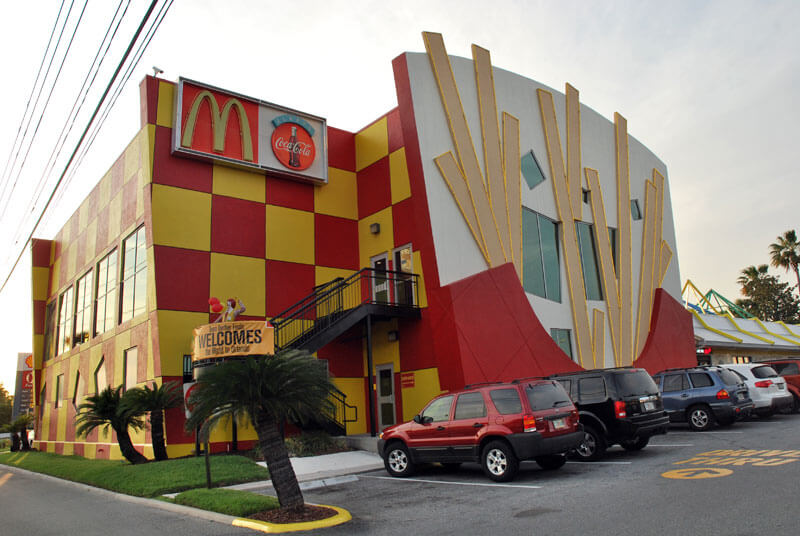 Photo by: Stephan Mehrer on Flickr
16. McDonald's on the Water in Aswan, Egypt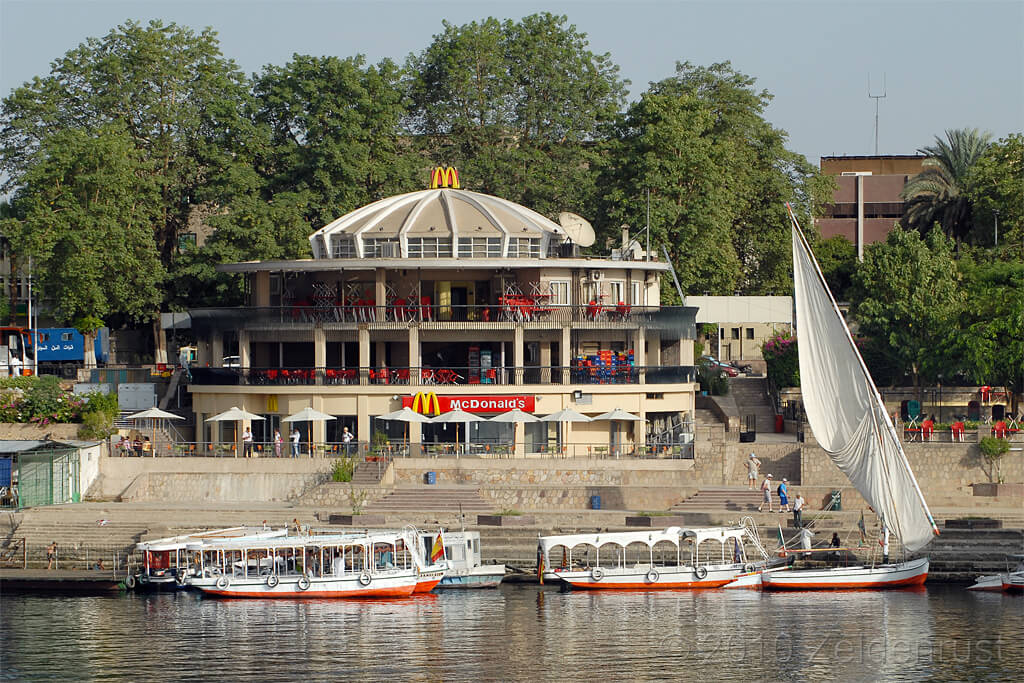 Photo by: Zeldenrust on Flickr
17. McDonald's River Boat on the Mississippi River, St. Louis, MO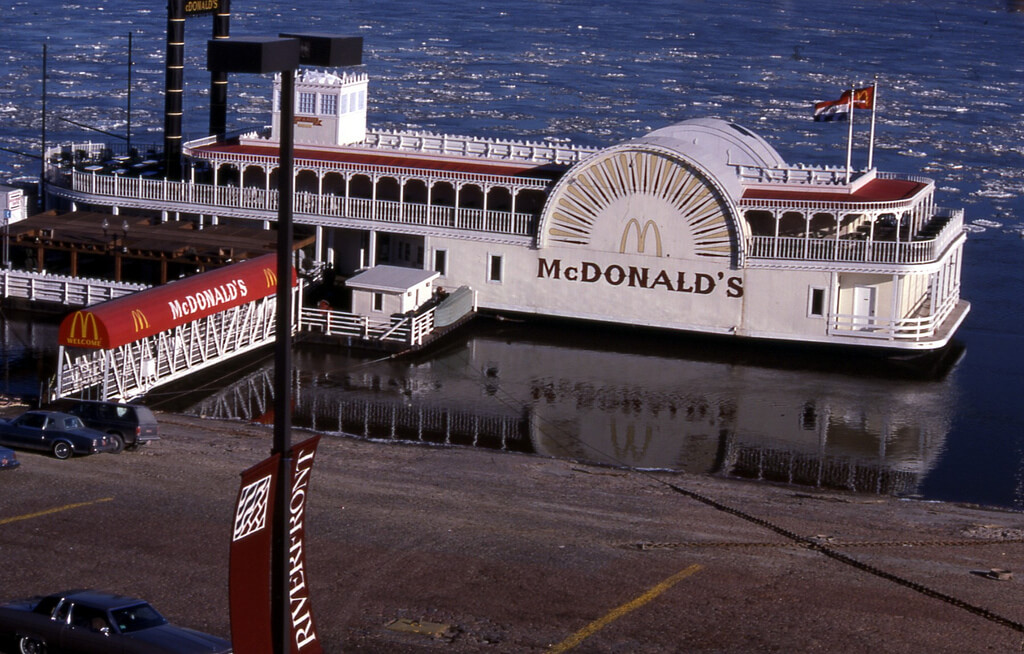 Photo by: David Wilson on Flickr
18. Old McDonald's in Bergen, Norway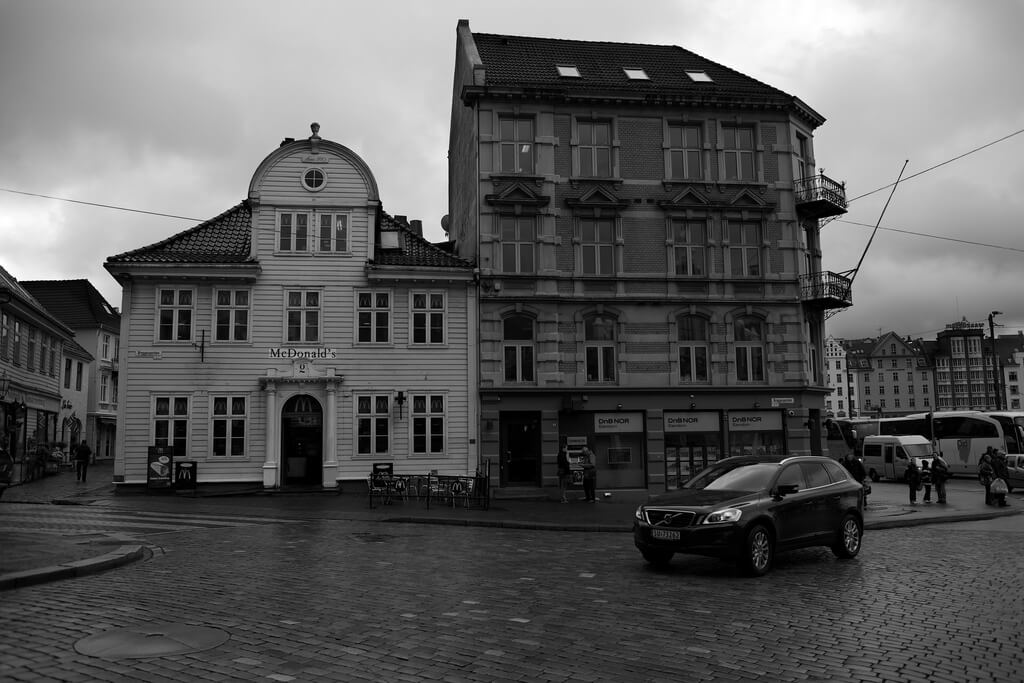 Photo by: Einar Seyland on Flickr
19. Retro McDonald's in Fairhaven, Massachusetts, USA
Photo by: Robert Magina on Flickr
20. McDonald's in Ohrid, Macedonia
Photo by: MatHelium on Flickr
21. McDonald's in Kristiansand, Norway

Photo by: dyrnes on Flickr
22. McDonald's in Hameln, Lower Saxony, Germany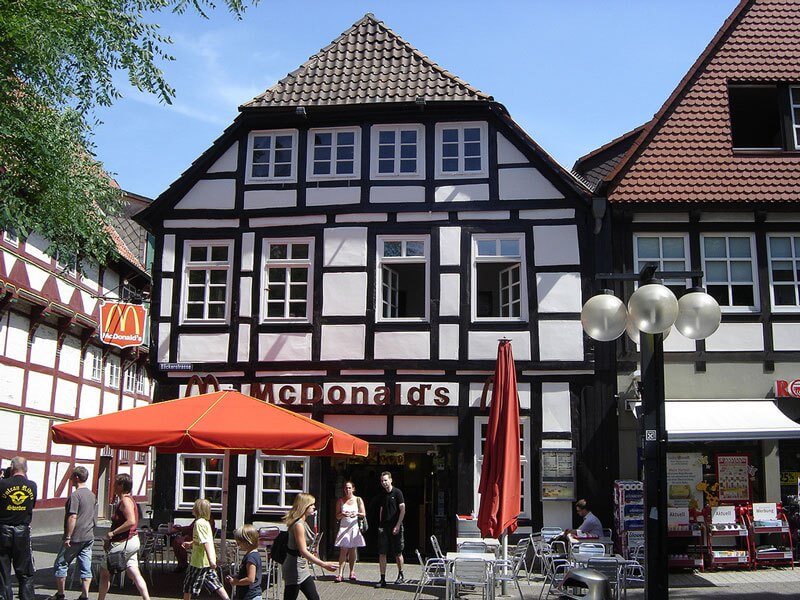 Photo by: harry_nl on Flickr
23. McDonald's Drive Thru in Ulsan, South Korea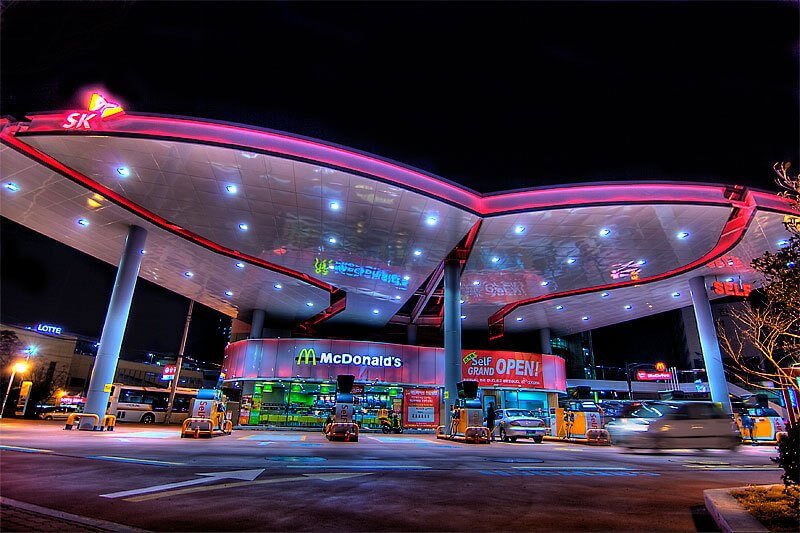 Photo by: Jason Teale on Flickr
24. McDonald's in Freeport, Maine, USA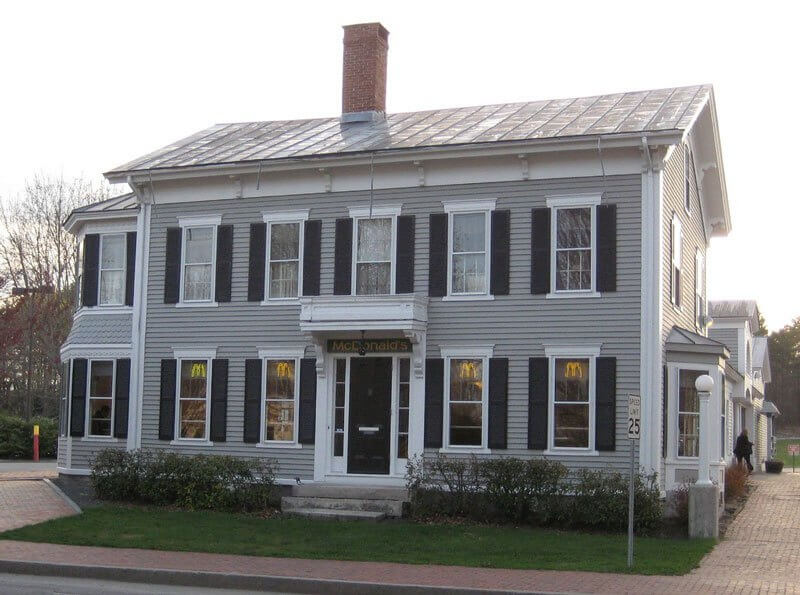 Photo by: Lady_K on Flickr
25. Route 66 McDonald's in Vinita, Oklahoma, USA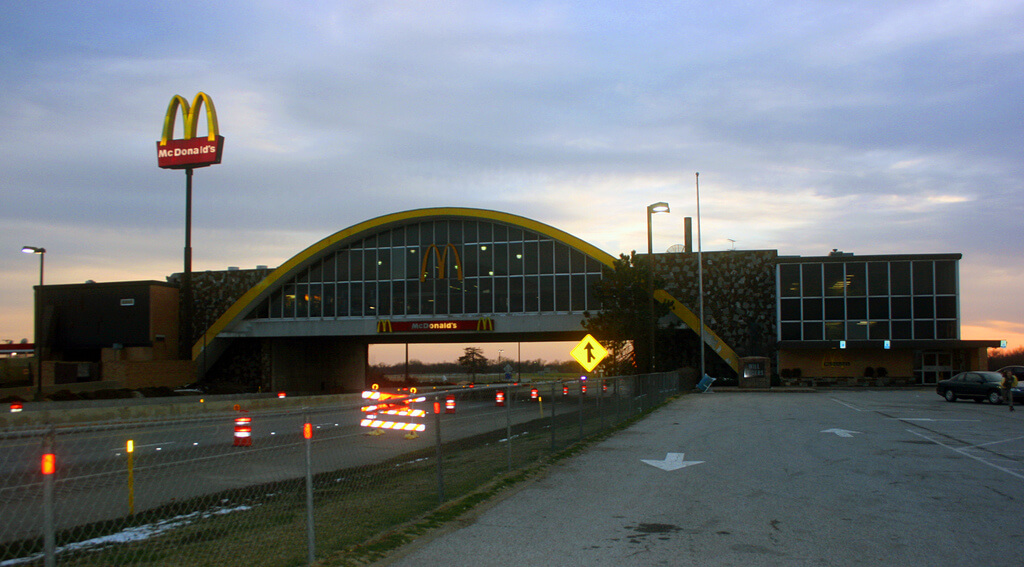 Photo by: Alan Berning on Flickr
26. Cast Iron McDonald's on Canal Street, New York City, USA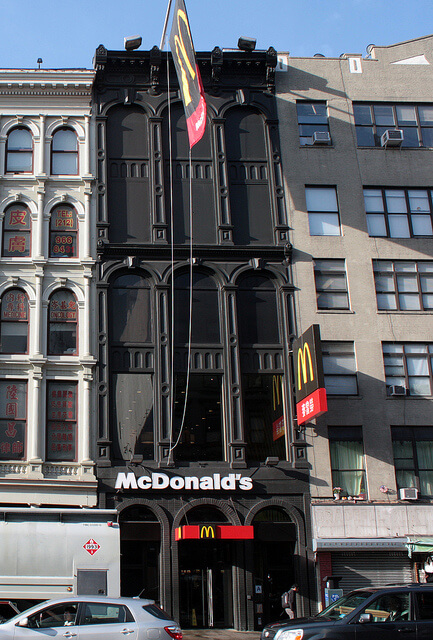 Photo by: Dan Haneckow on Flickr
27. McDonald's in Tbilisi, Georgia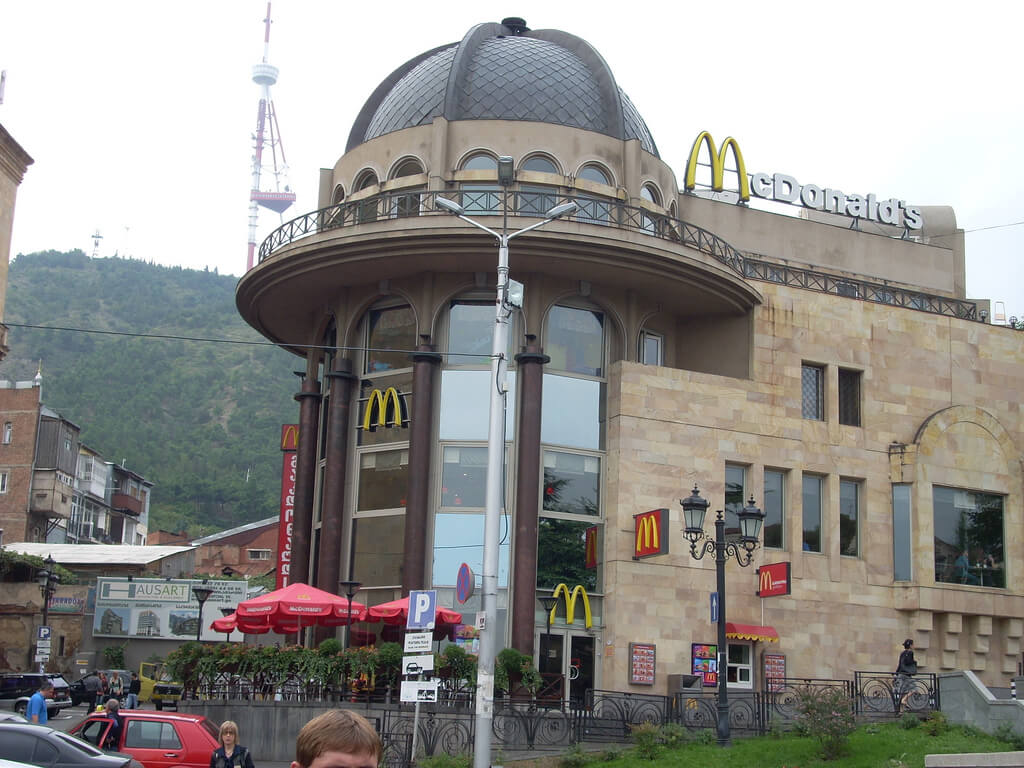 Photo by: Chuck Moravec on Flickr
28. McDonald's on Eastern Long Island, USA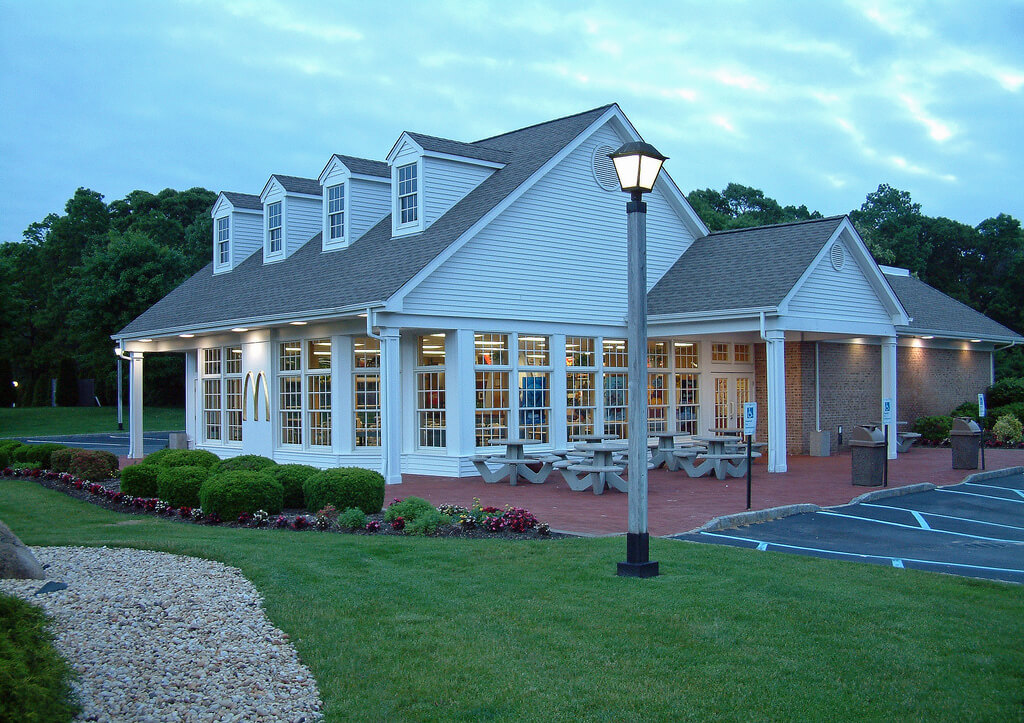 Photo by: kn2y on Flickr
29. McDonald's in Bray Town Hall, Ireland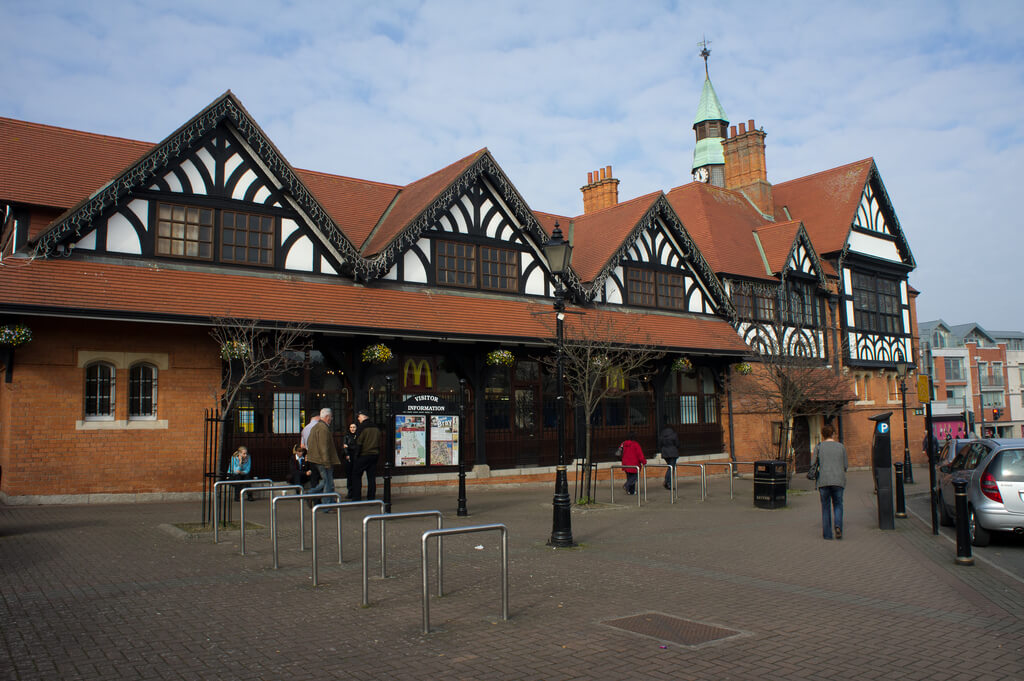 Photo by: William Murphy on Flickr
30. McDonald's in Lindau, Germany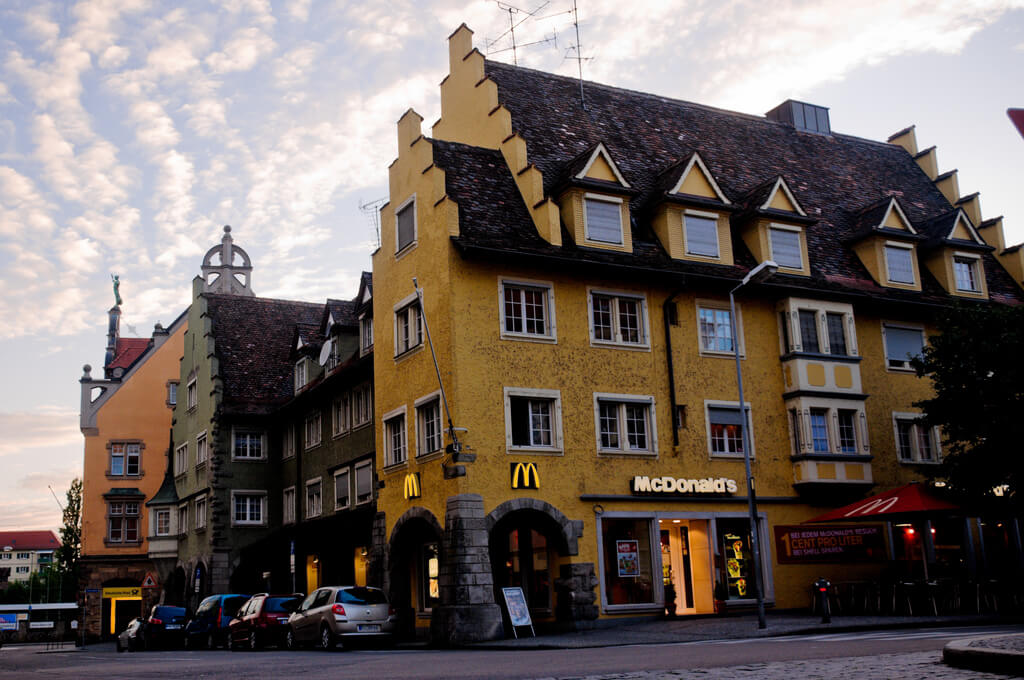 Photo by: Cody Ash on Flickr
31. McDonald's in Chinatown, New York City, USA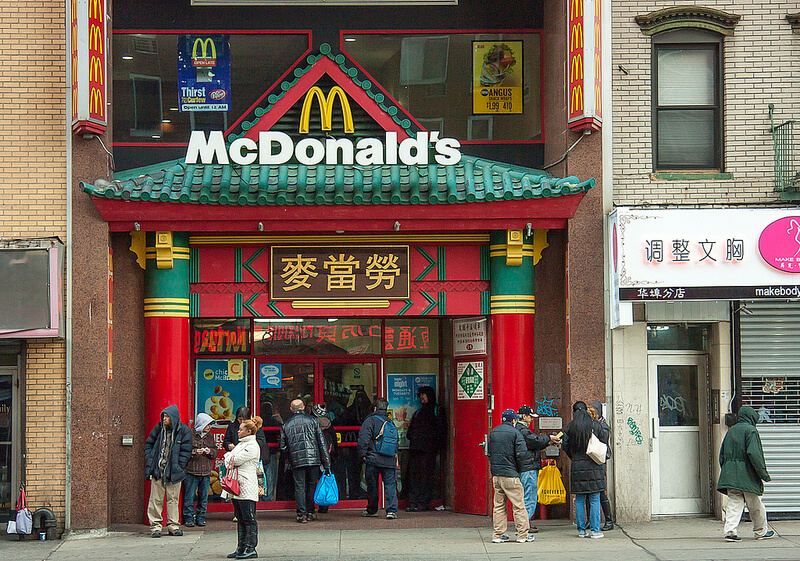 Photo by: Andriy Prokopenko on Flickr
32. McDonald's in Darling Harbour, Sydney, Australia

Photo by: dunedoo on Flickr
33. McDonald's on Spanish Broadway (Gran Via) in Madrid, Spain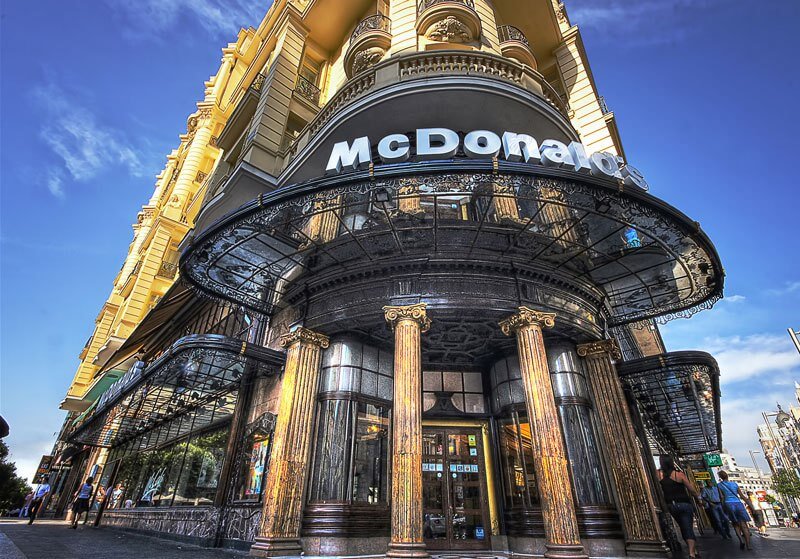 Photo by: Luc Mercelis (HDR-newaddict on Flickr)