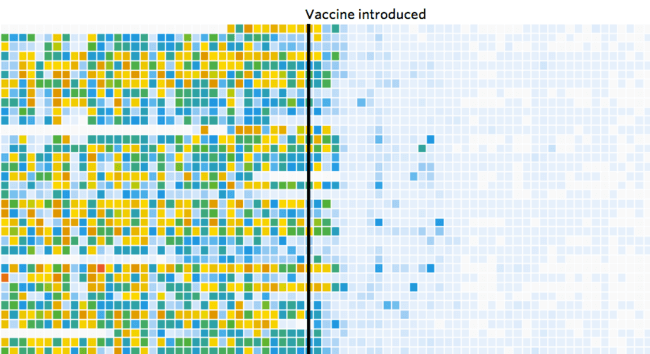 Most of Americans nowadays take getting vaccinations for granted. A few cry out in protest against them, and choose not to vaccinate themselves or their children. Others not only condone vaccines, but study it's positive impact on America and the world.
Tynan DeBold and Dov Friedman created seven maps to show the impact of inoculations by charting the diseases before and after their use. The project was featured in the Wall Street Journal and measures concisely the before & after number of people that suffer from diseases like mumps, measles, hepatitis, rubella, smallpox, whopping cough and others.
The results are startling, and show nothing but positive affirmation that vaccinations work!
Measles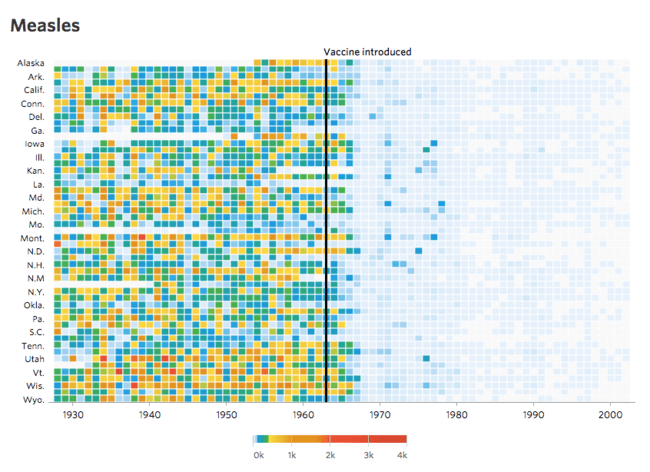 Polio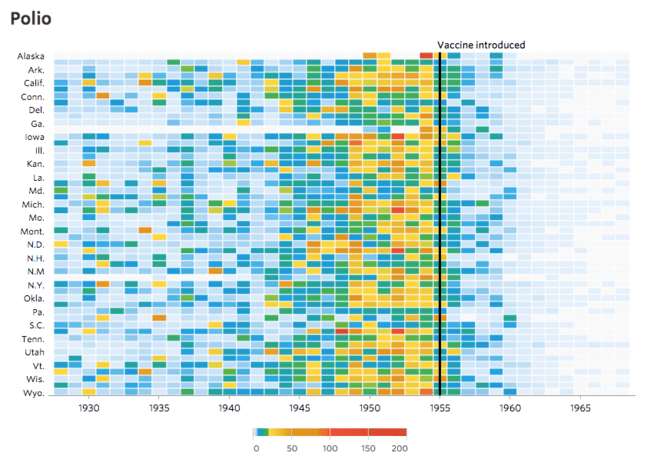 Rubella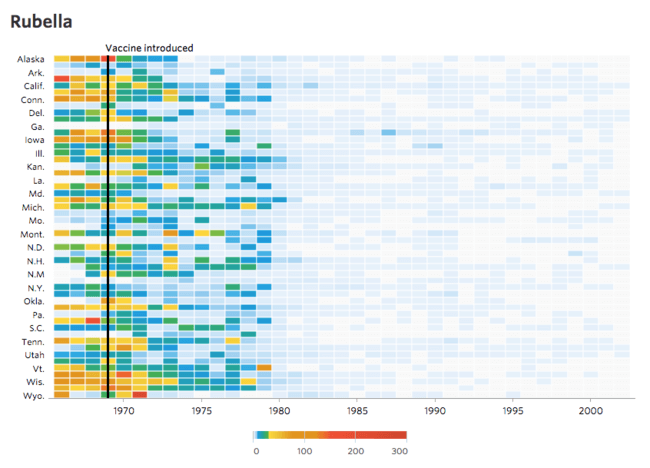 Source: Visualnews