You may consider yourself a true Disney fan if you watched your favorite movie at least a dozen times. Ok, this is a subjective estimate, but one sure must watch these movies over and over again, once is just not enough! However, never mind how many times you have watched a particular Disney movie there are some details you have certainly missed. What that could be, you wonder? You will find out that in this gallery of Disney secrets or small details that are deliberately inserted in unexpected places. So, check out the gallery for some fun discoveries! Here are 24 secrets hidden in various Disney movies.
1. There is a Sleepy Beauty's spinning wheel in Rapunzel's tower in Tangled.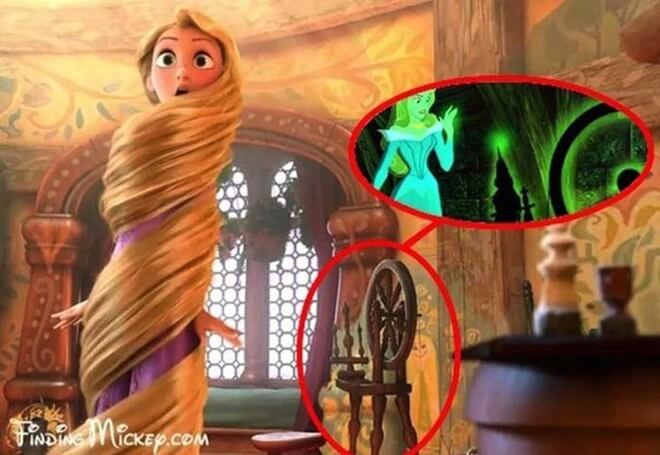 2. In a Goofy Movie, Mickey Mouse has a quick cameo, showing in the crowd. That's the second Disney secret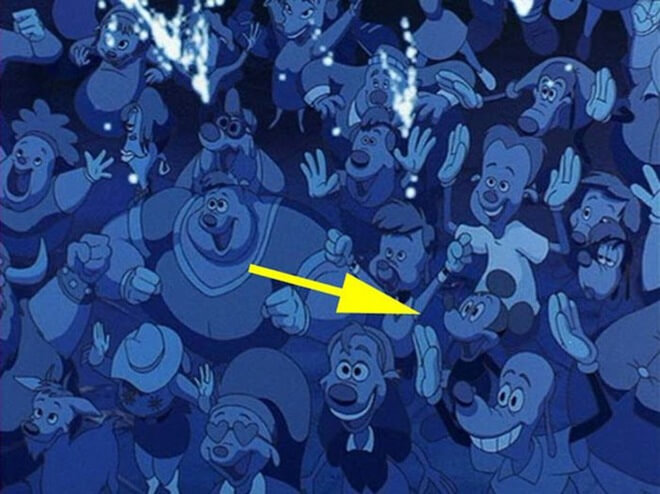 Disney secrets #3 Dumbo as a bubble toy in The Great Mouse Detective.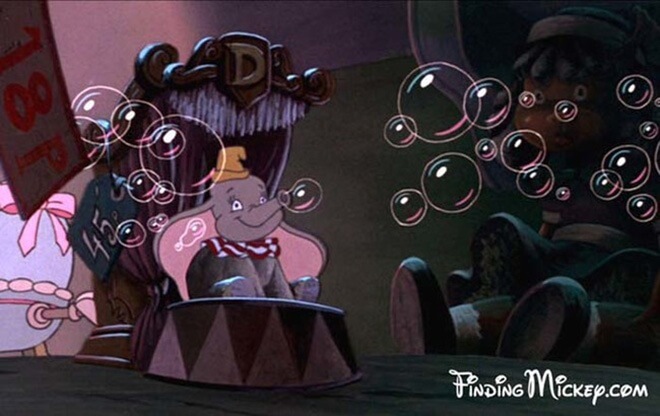 4. Spot Pumbaa from The Lion King as a gargoyle in The Hunchback of Notre Dame.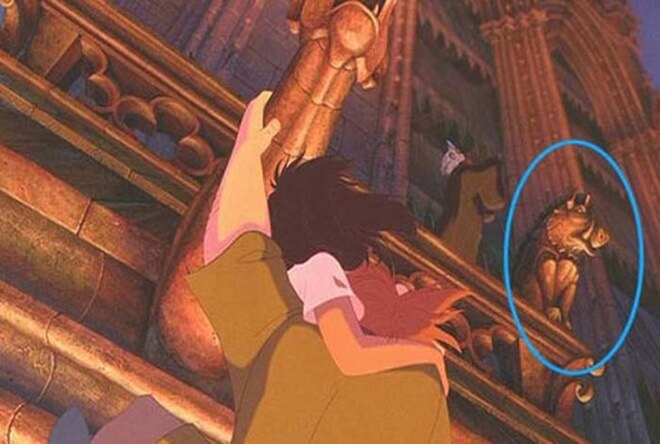 5. Pongo from 101 Dalmatians made an appearance in Oliver & Company.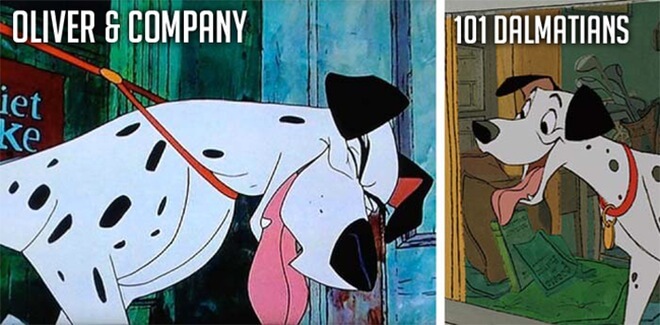 6. Jock from Lady and The Tramp appears in the "Twilight Bark" scene in 101 Dalmatians.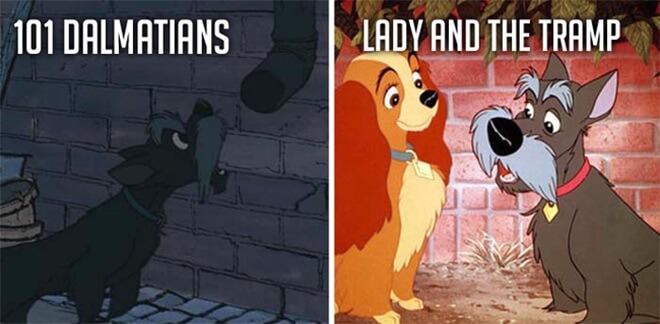 7. Kermit the Frog in The Little Mermaid?!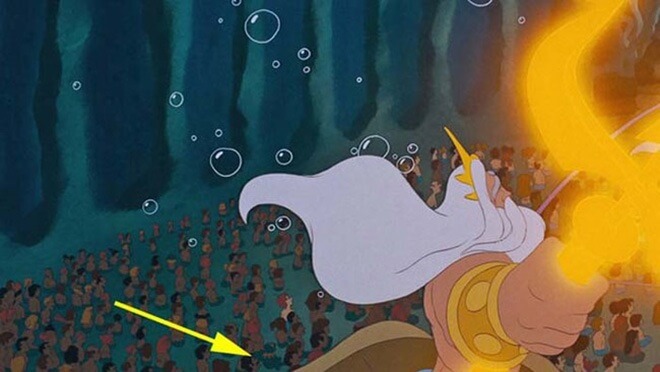 8. There is a copy of Rapunzel  on the shelf in Charlotte's room in The Princess and the Frog. Tangled was released one year after The Princess and the Frog.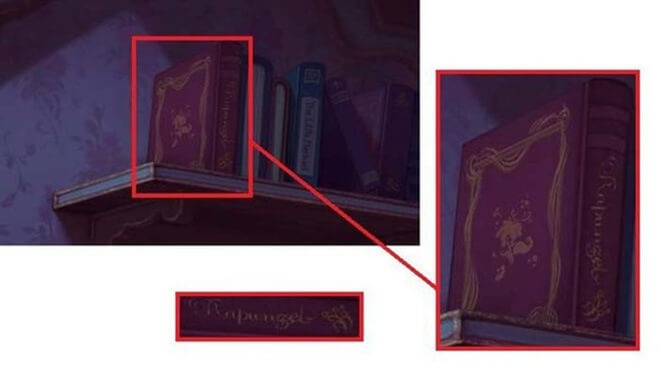 9. Don Knotts' Henry Limpet fish from The Incredible Mr. Limpet appears in The Little Mermaid.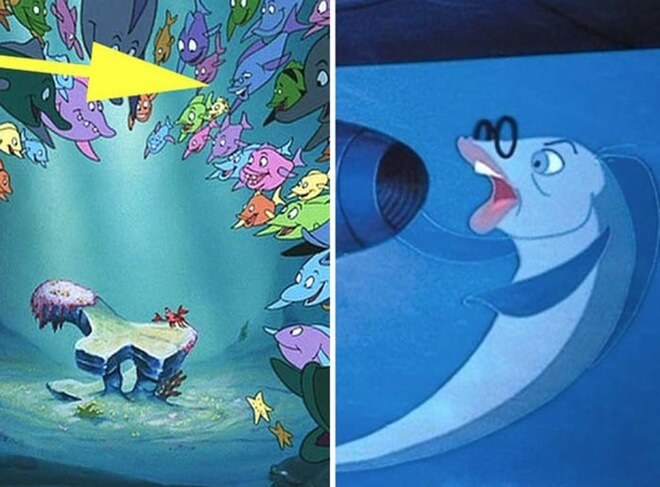 10. Maximus and Vladimir from Tangled made a quick cameo in Wreck-It-Ralph.
11. Elsa's coronation in Frozen includes some unusual guests – Flynn Rider and Rapunzel…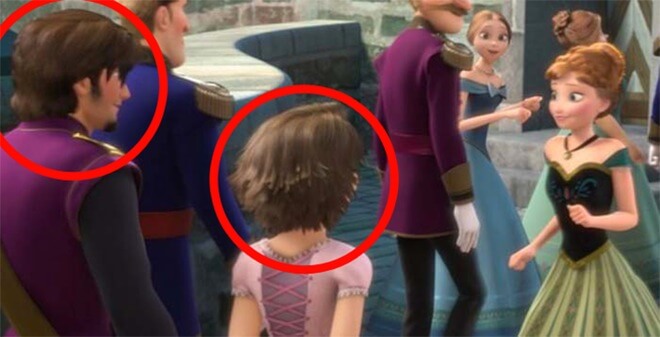 12. … Tiana and Naveen. There are a lot of Disney secrets throughout the years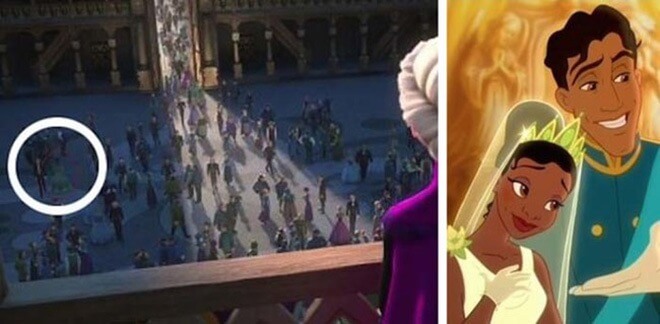 13. Also in Frozen, a little Mickey Mouse doll can be spotted.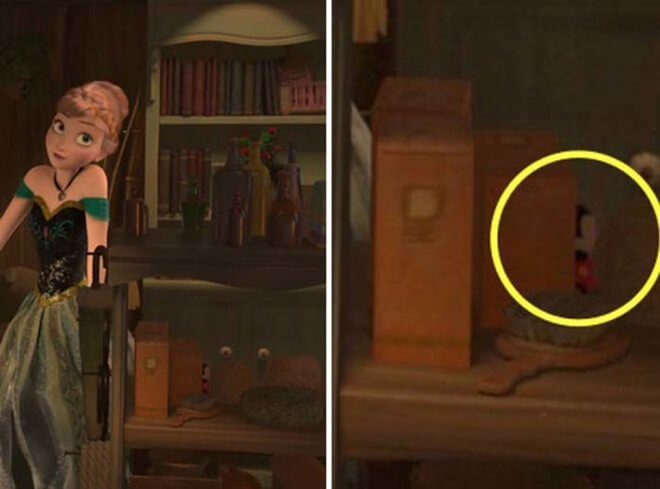 14. …just like a Mike Wazowski small figure.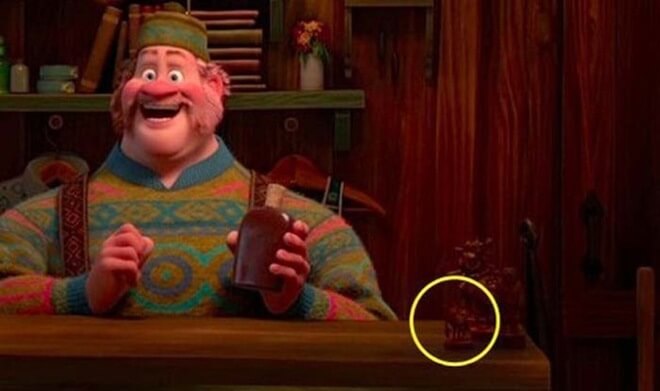 15. Here are Jock, Peg and Trusty from Lady and The Tramp showing in Oliver & Company.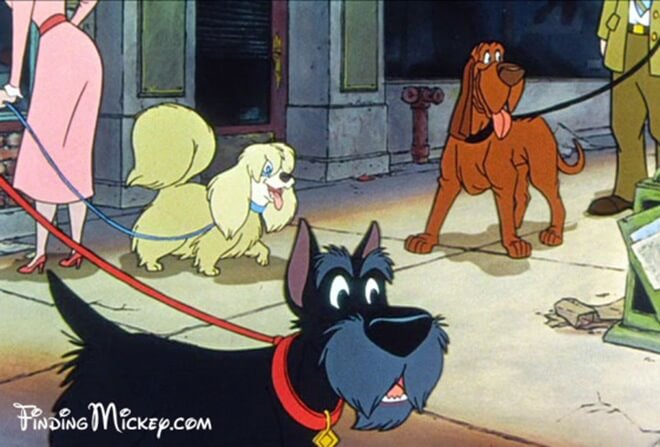 16. Jack's (from The Nightmare Before Christmas) shadow in a scene in The Princess and the Frog?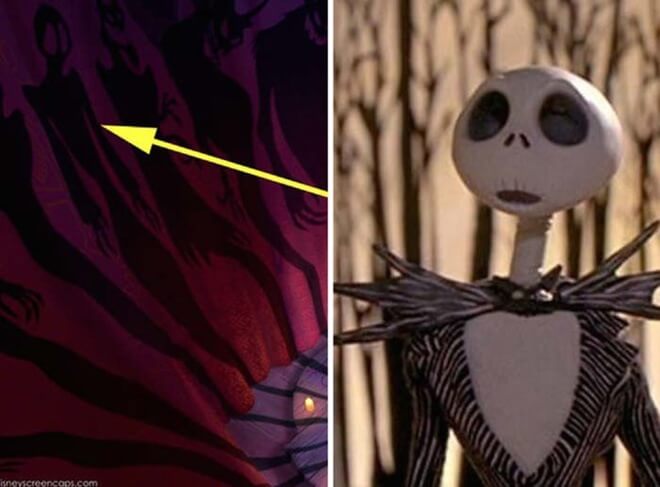 17. There's a Mulan restaurant in Lilo & Stitch.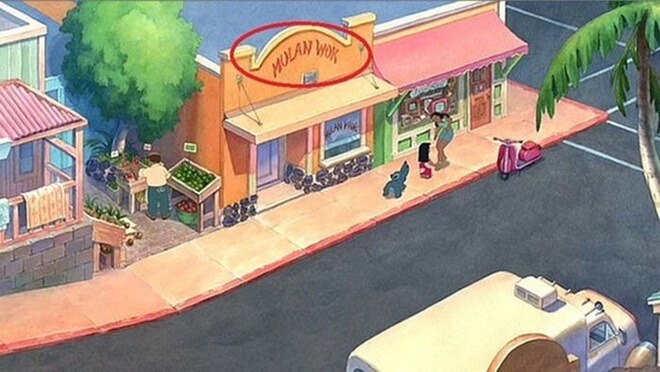 18. Spot Pinocchio above Flynn Rider during the "I've Got a Dream" scene in Tangled.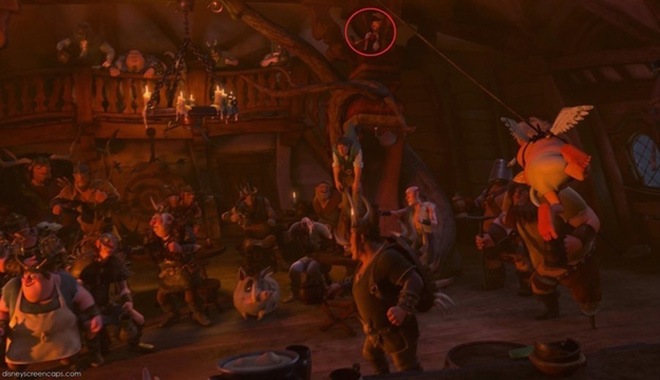 19. Scat Cat from The Aristocats made a cameo in Robin Hood.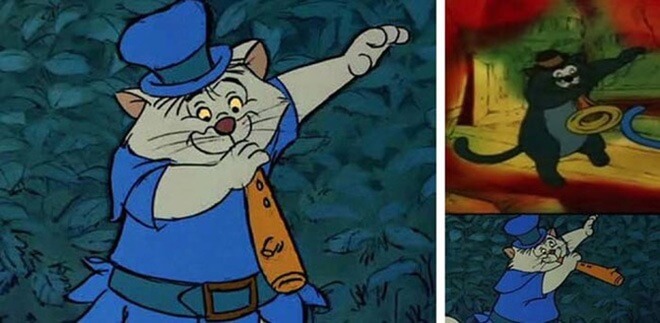 20. Jungle Book and Bambi.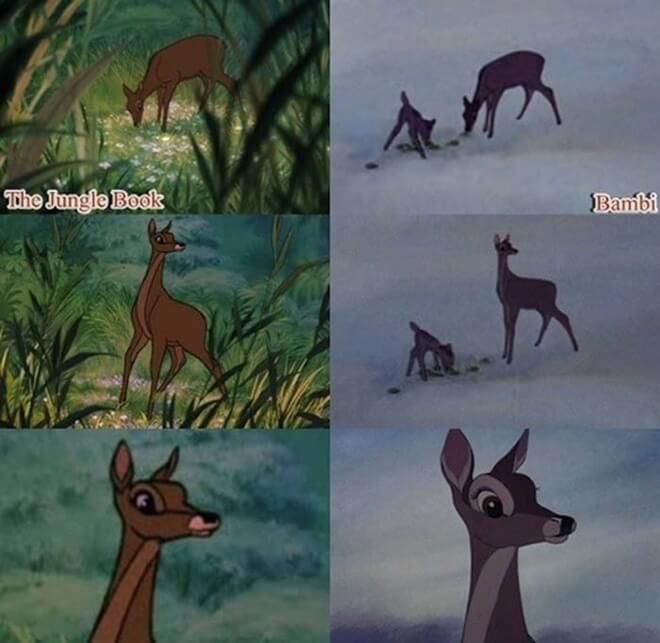 21. Paperman, the award-winning animated short tribute during the villains support group scene in Wreck-It-Ralph.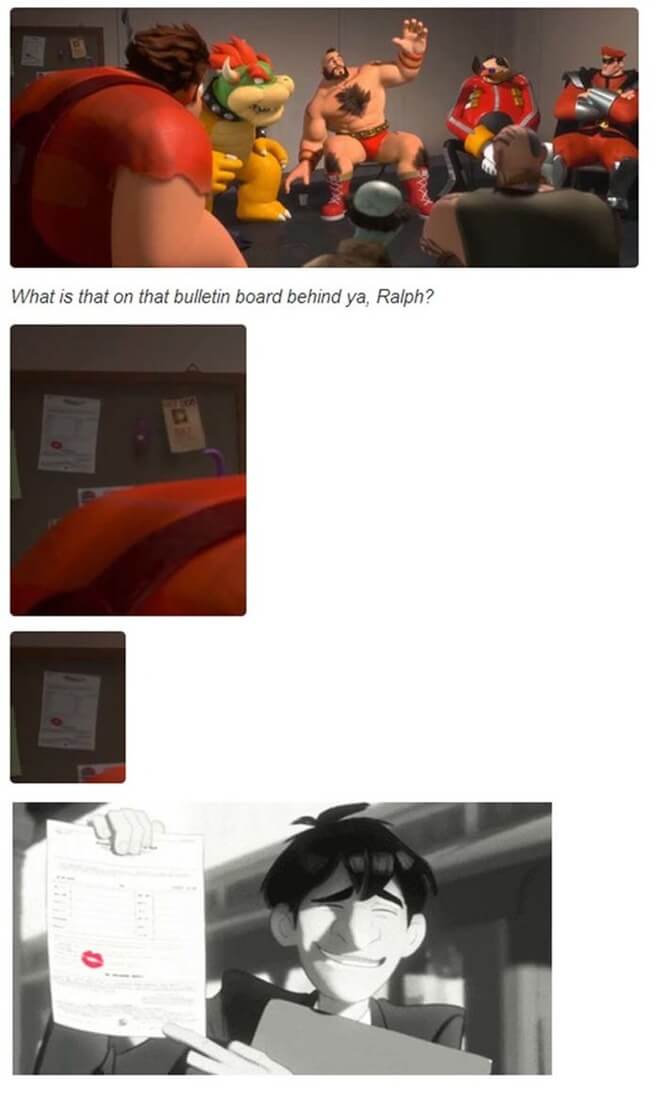 22. Hans from Frozen in a wanted poster in a scene of upcoming movie Big Hero 6.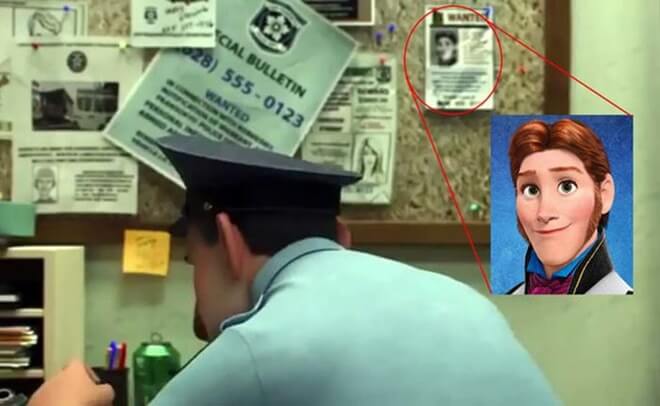 23. The crocodile from Peter Pan in the backstage during the concert in A Goofy Movie.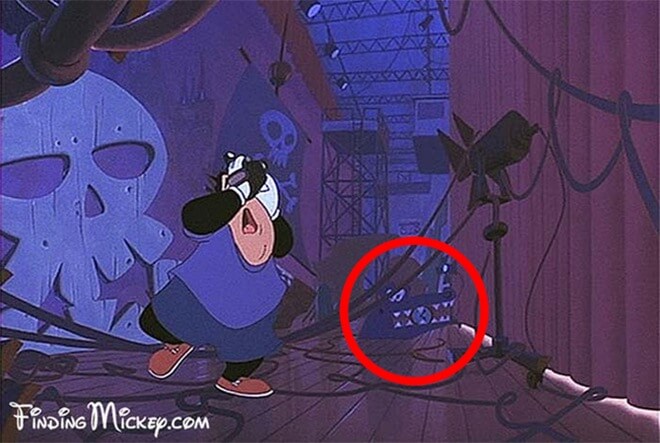 24. In Meet The Robinsons, we can see posters of The Jungle Book and Toy Story 2 in the background.
What do you say? A real hidden treasure right?! If you spot any other Disney secrets that are hidden like this next time you watch some Disney movie share with us just like you should share these with your friends!
Source: link