We live in the times of mass production of goods and mass consumption which tempo is a bit forced and leaves us with a bunch of items we don't really need or use. This way of life may lead to turning our planet into a massive junkyard which is pretty depressive thought, you will agree, so every time I see on the Internet ideas how to reuse old stuff I get thrilled and can't wait to try some of those on my own.
In the gallery below we have over twenty examples of that kind in terms of the kitchen. Check out how to reuse old items lying idle in your household and make some awesome details for your kitchen which will delight you every time you use them.
Not to mention how proud you'll be getting unique kitchen item made by yourself… and you'll even save some money, and most importantly, help the planet.
1. Chandelier made from old wine bottles.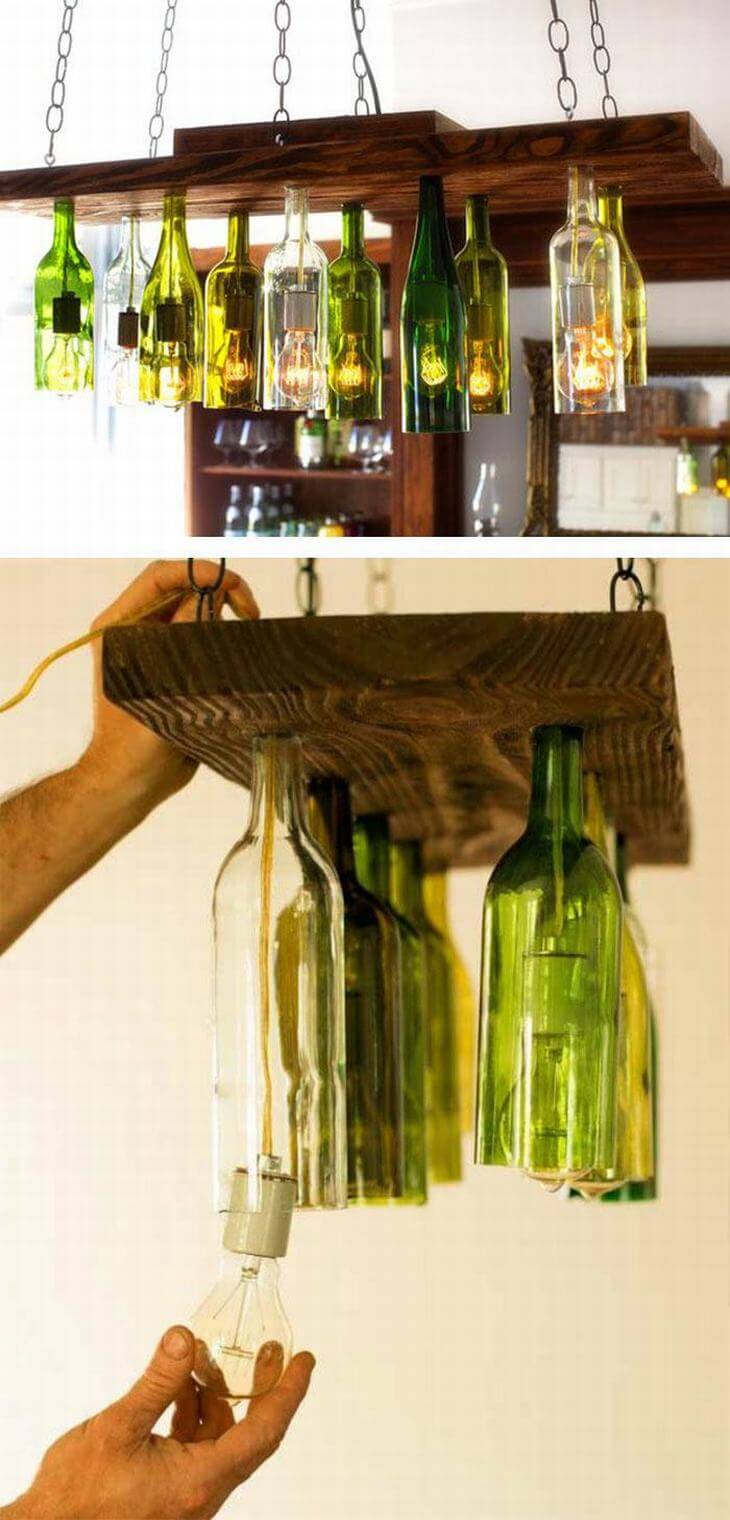 2. Old vintage spoons can make excellent kitchen hooks.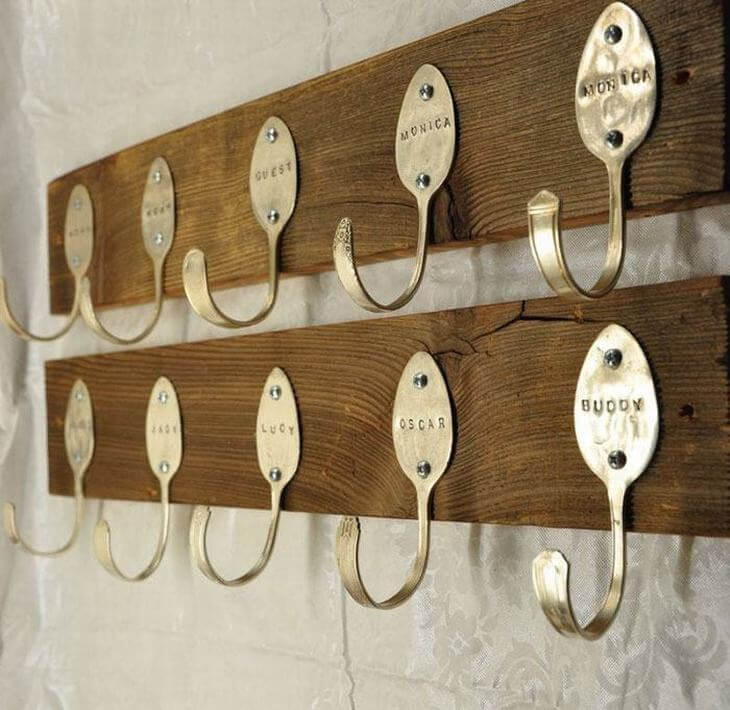 3. Sooo creative…Wall lights from pasta strainers.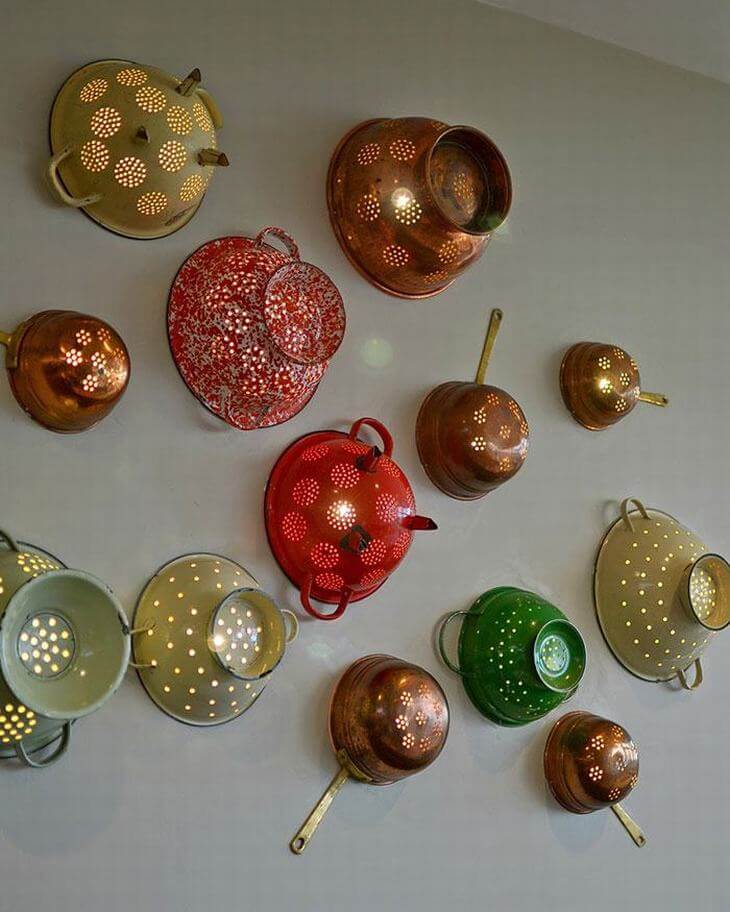 4. You can use old ladles as candle holders.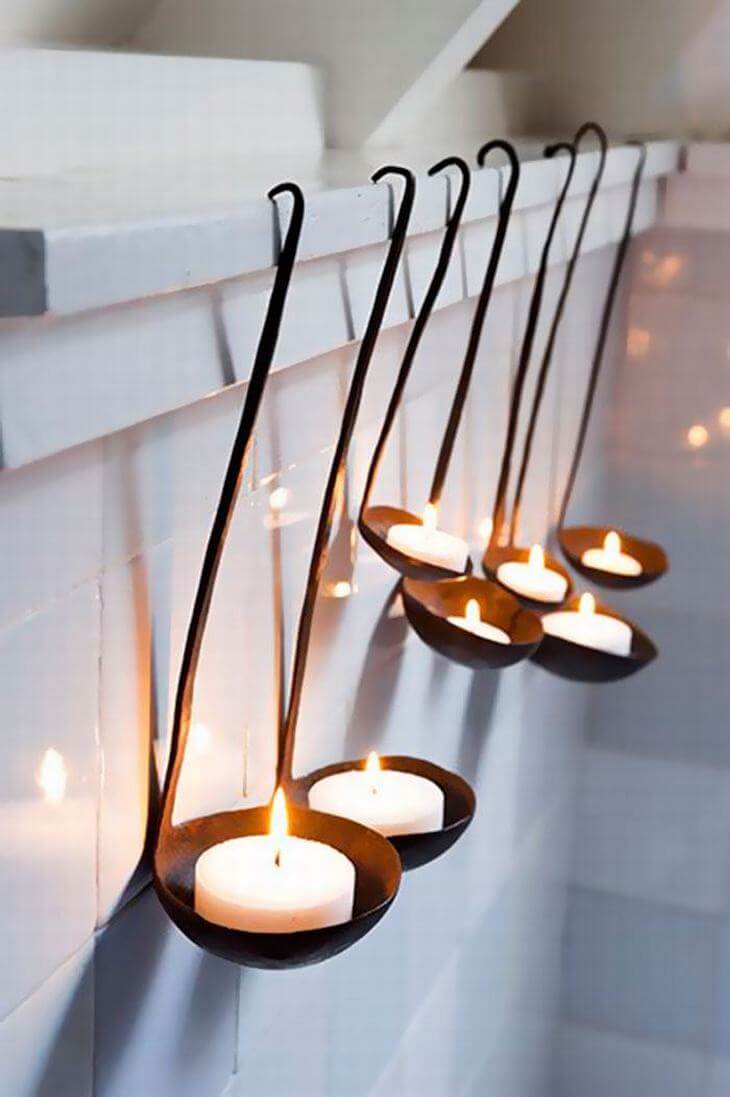 5. Same goes for this…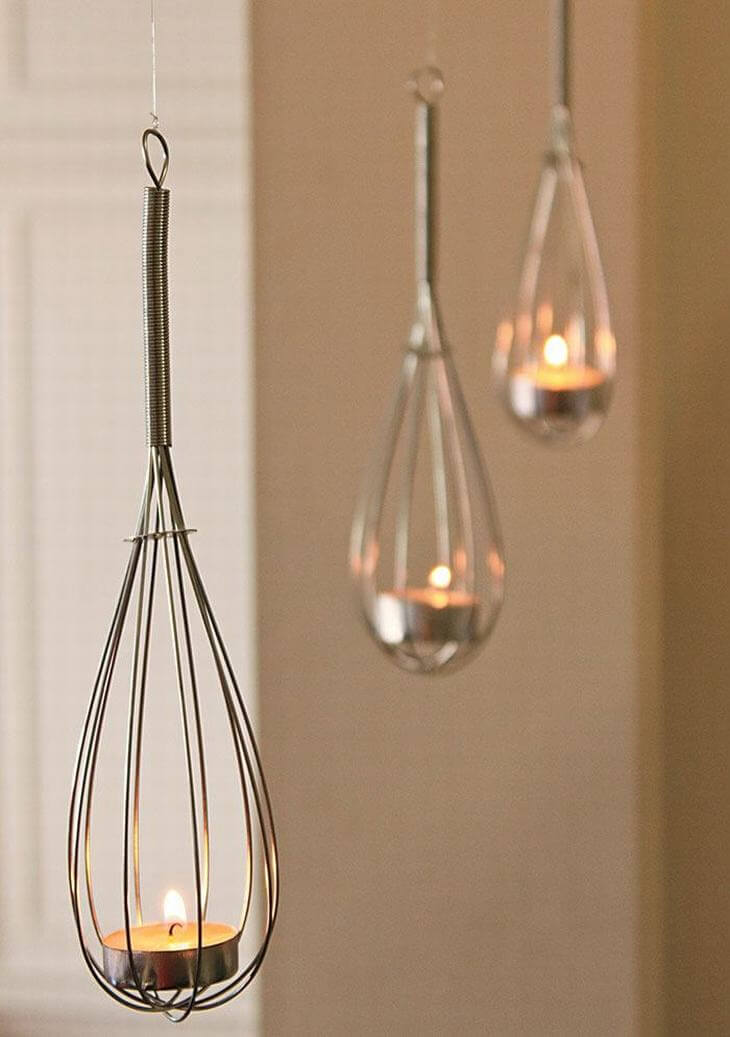 6. Just adorable…Old teacup turned into a candle holder.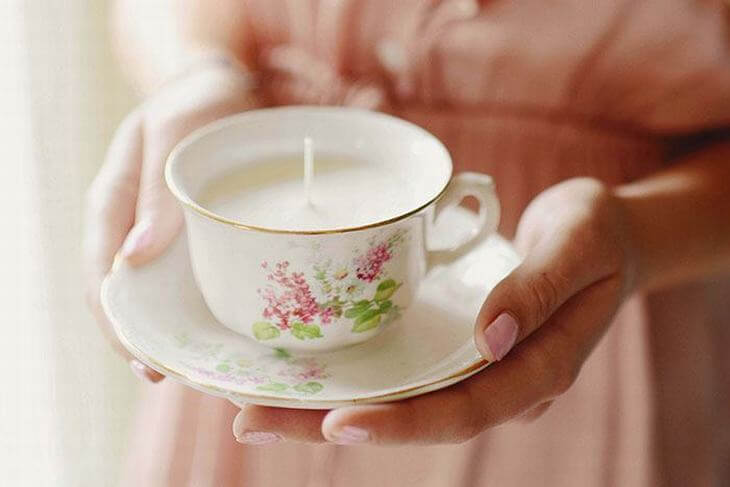 7. Need some garden markers? Make them from old spoons.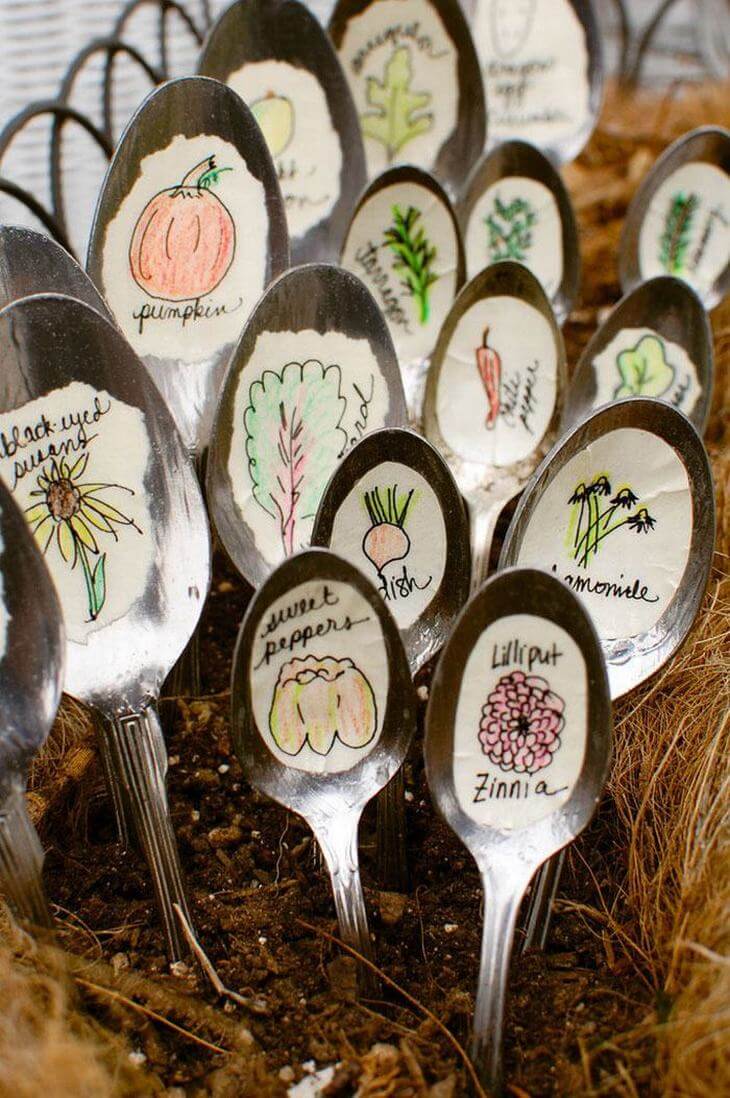 8. I must get this cuteness for my kitchen… Magnetic wine cork plant holders.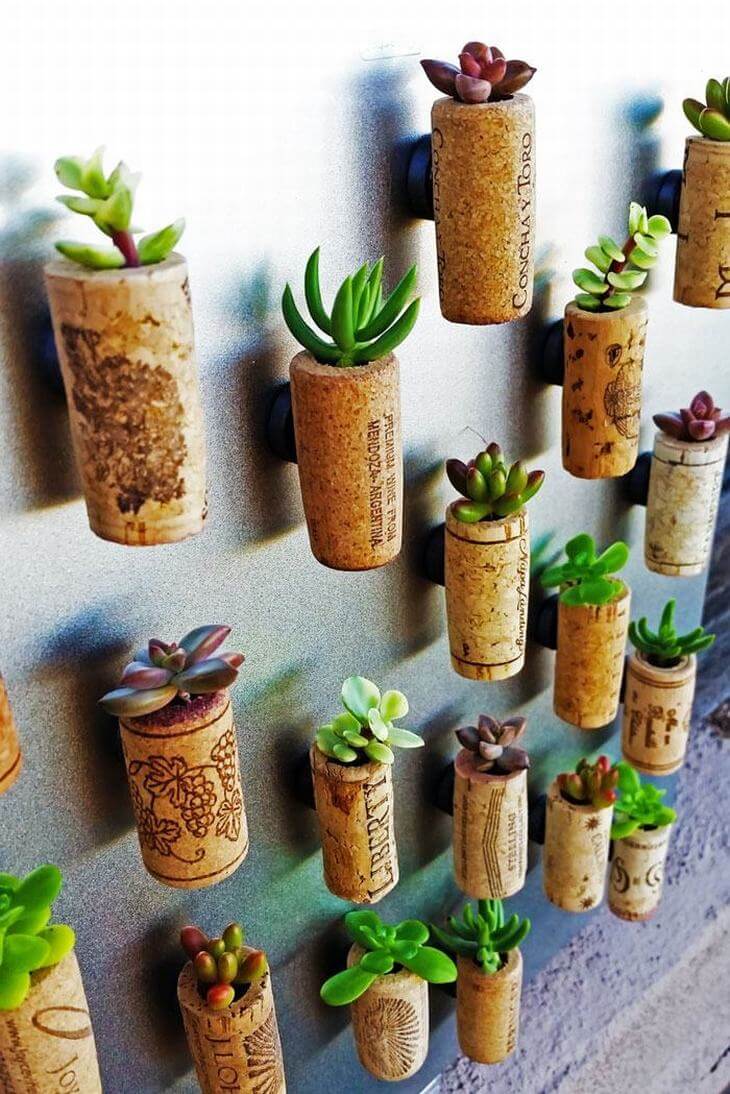 9. For the right mood when you have dinner in the backyard.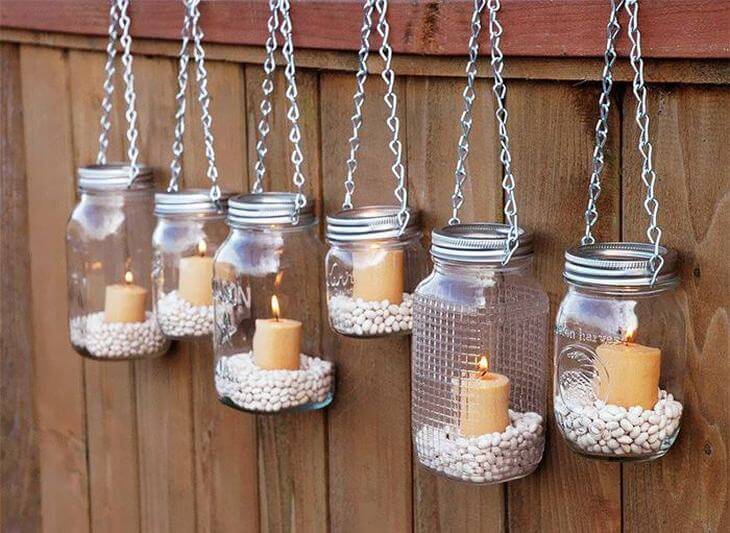 10. Elegant cake stand made from a plate and old crystal wine goblet.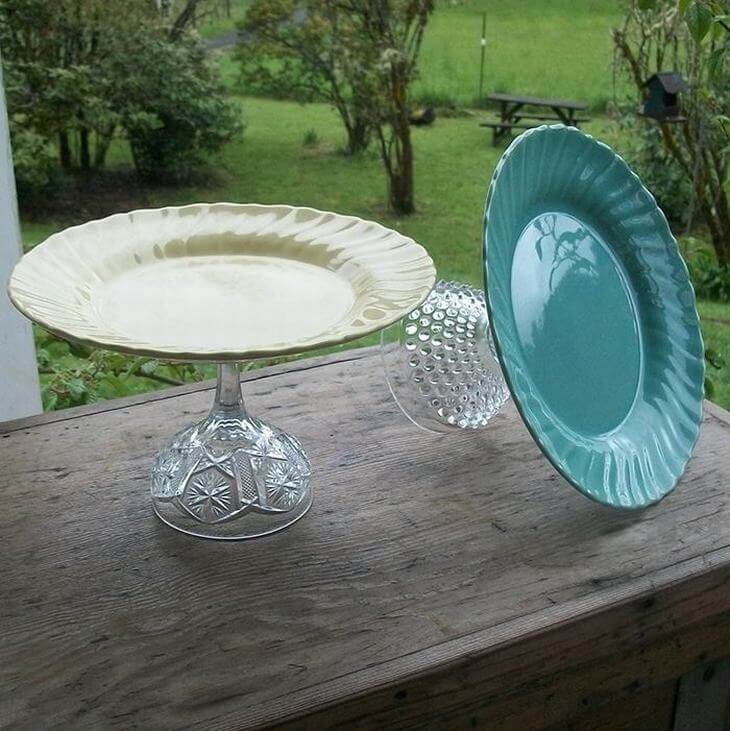 11. Old spoons as plant hangers.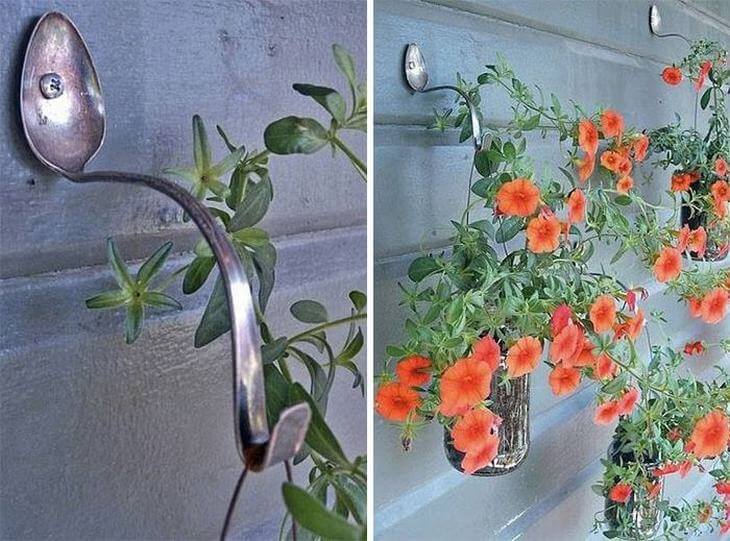 12. Cutlery chandelier… just marvelous.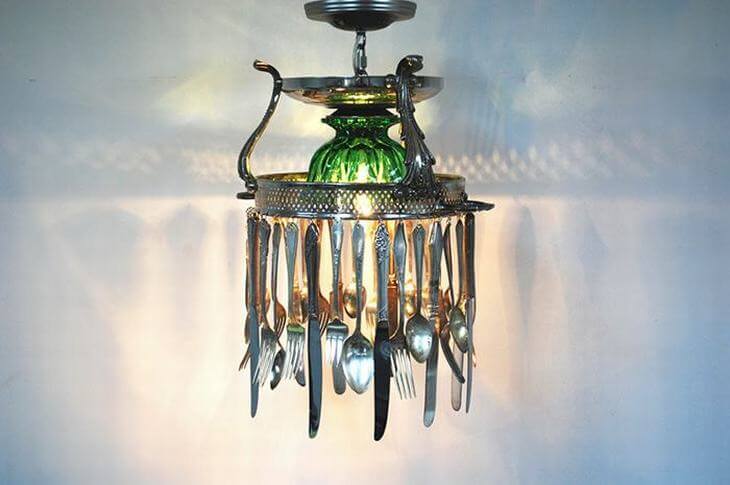 13. Where are my earrings… hanging on a kitchen grater, of course!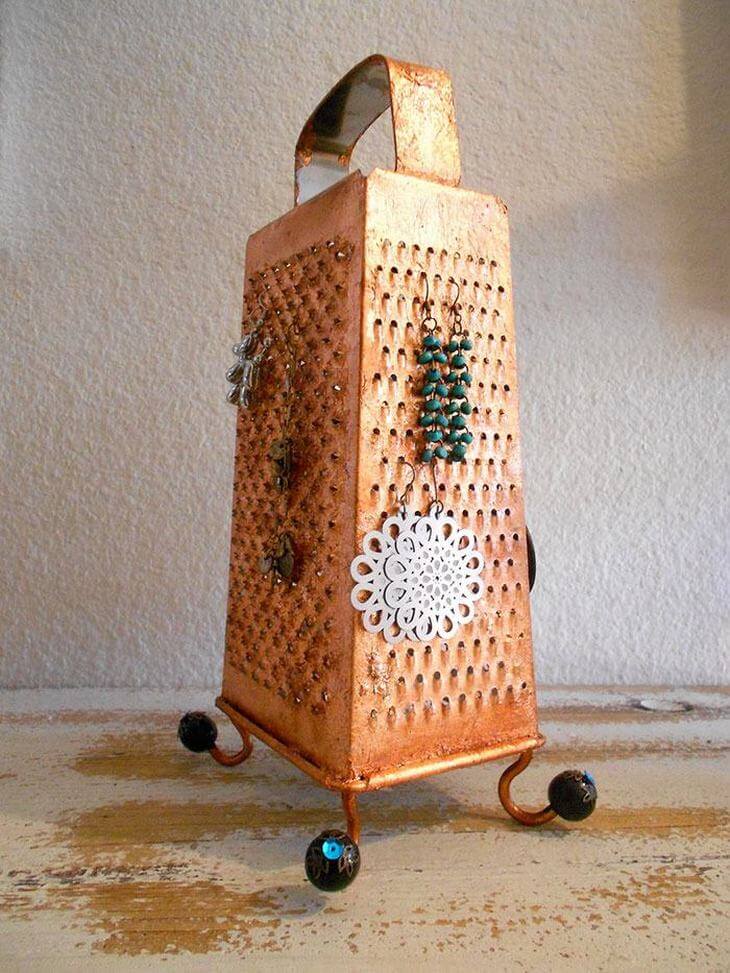 14. Vintage rolling pin towel rack.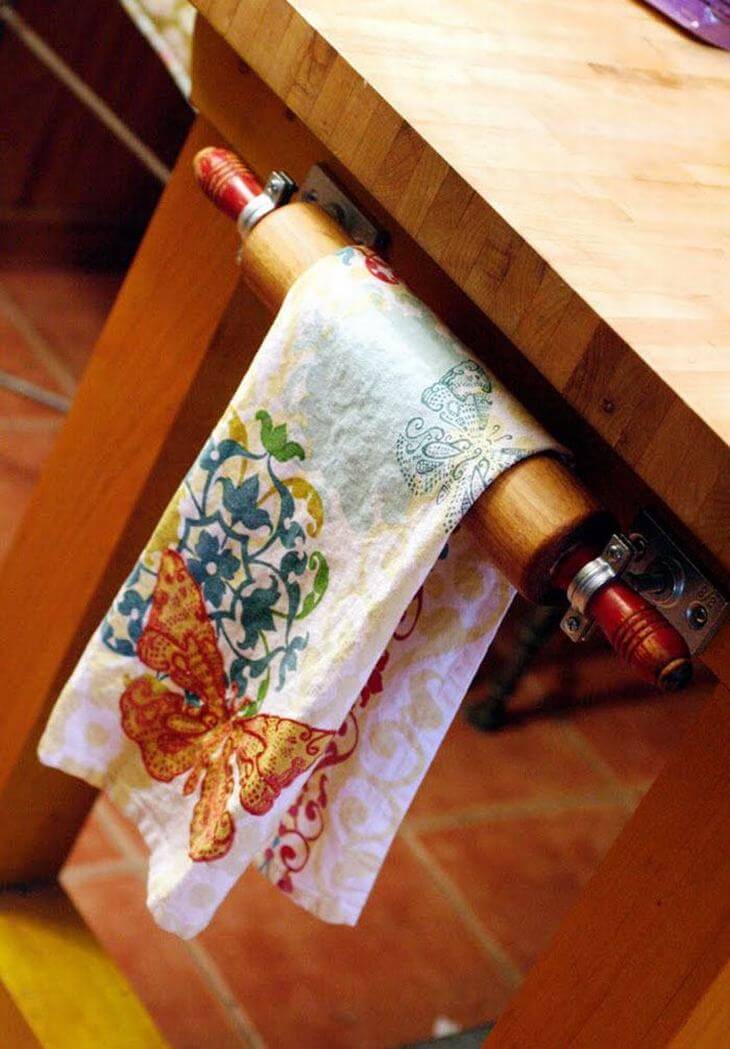 15. Teacups are so decorative…this time as plant holders.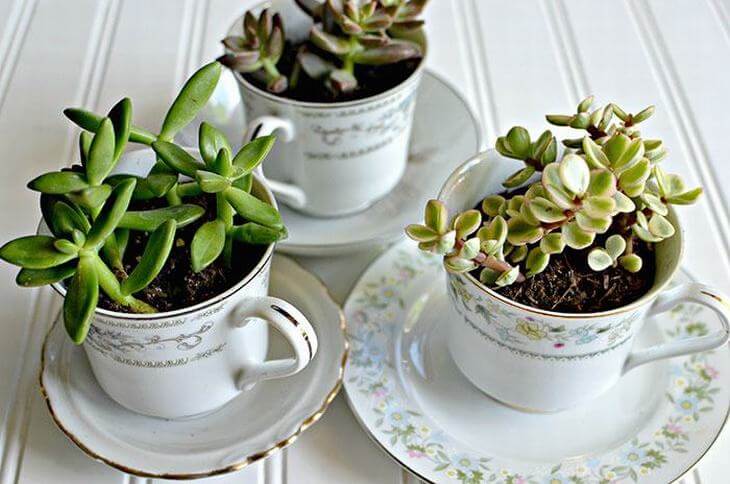 16. You know you need this…Kitchen tablet holder.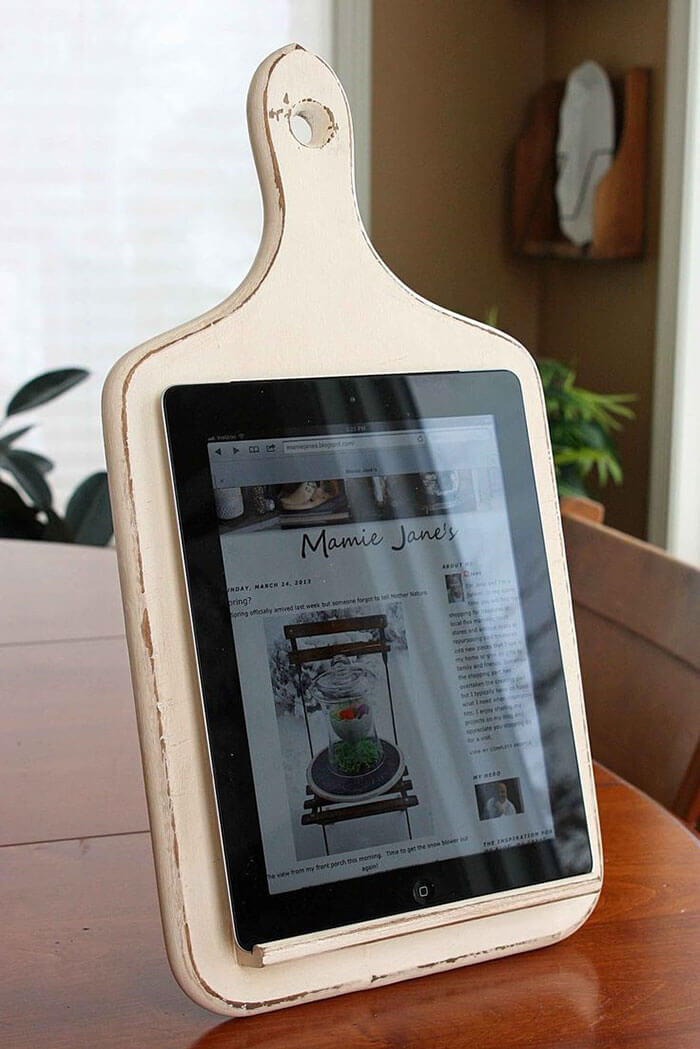 17. Old Muffin Tin as an organizer.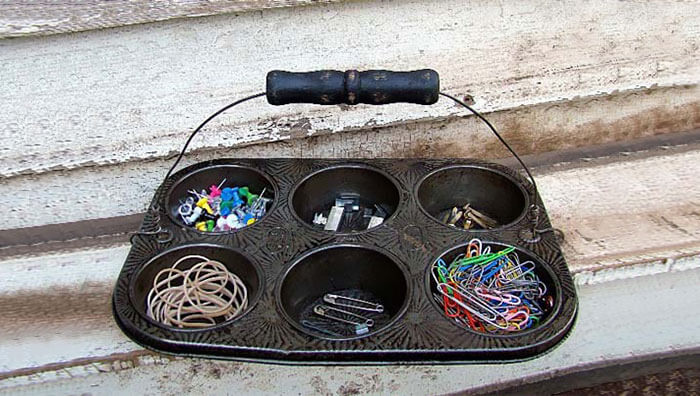 18. Kitchen grater as a pencil holder.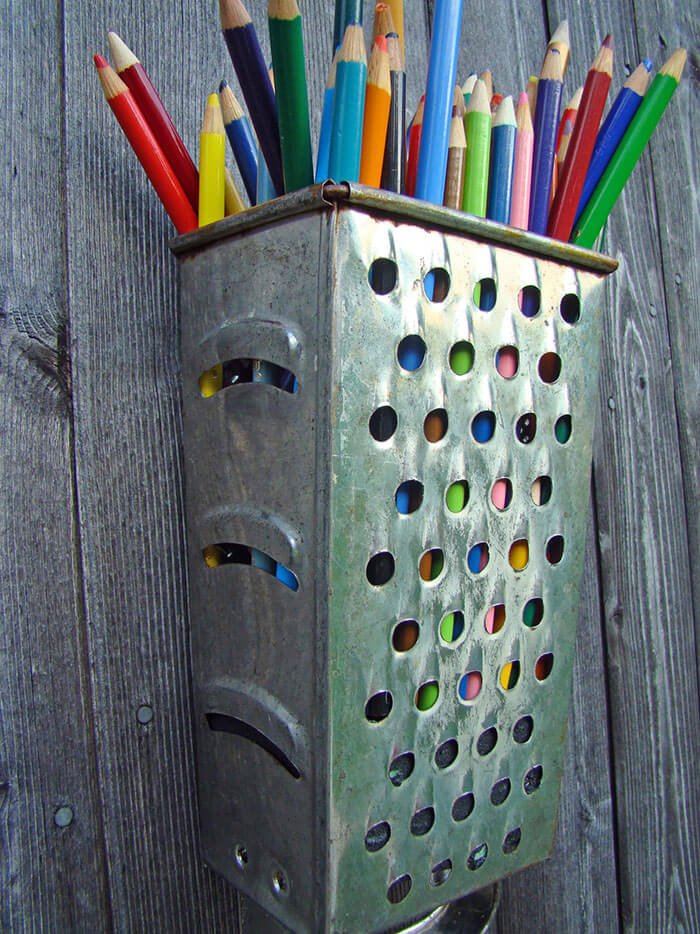 19. Handkerchief at the right place…handy.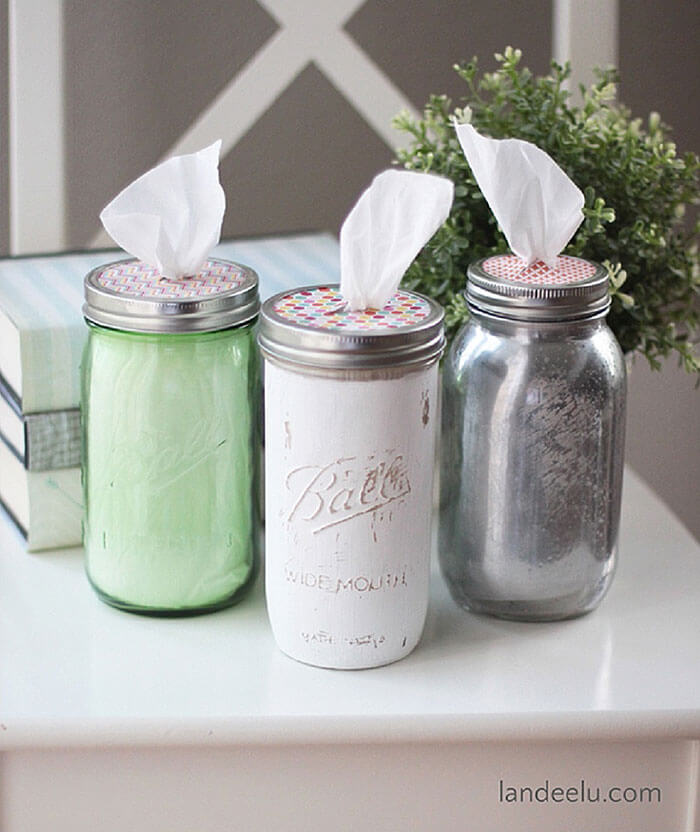 20. Candle holder made from old kitchen funnel.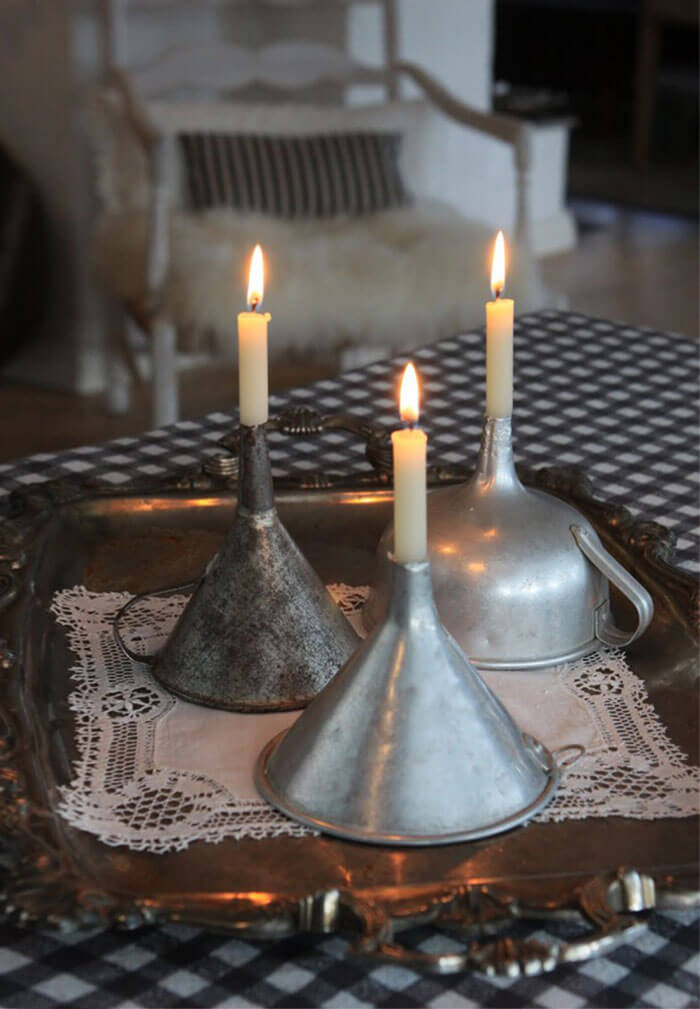 21. Love this kitchen hanger!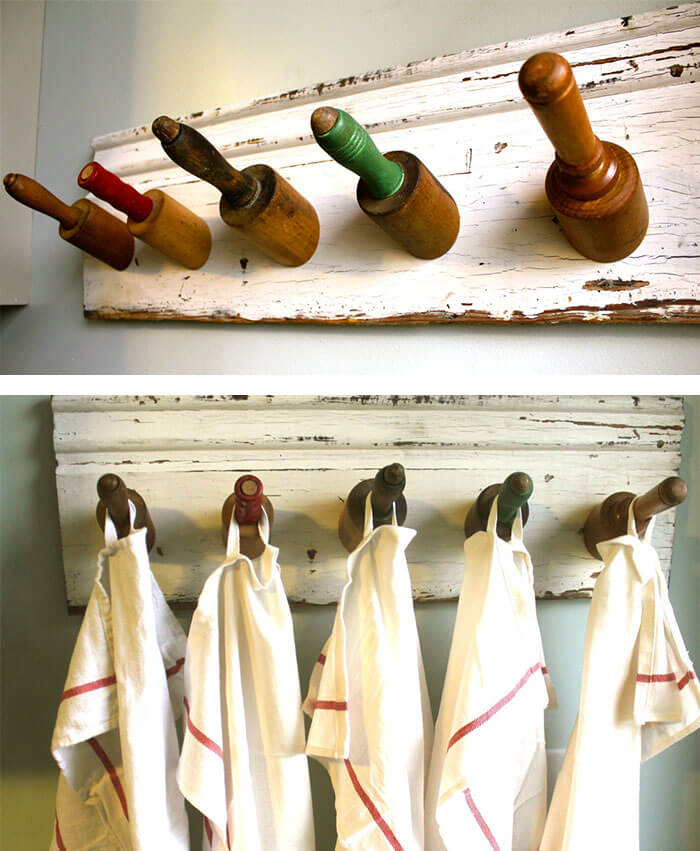 If you love lists like this one of repurposed kitchen items, you're really gonna love these 30 Relatively Simple Things To Make Your Home More Awesome