Leslie Mann is a popular comedy actress that has been called ' The Queen of Comedy ' at one point because she did so many successful movies in a short period of time. Her first big break was when she got cast to the 1996 Ben Stiller hit movie The Cable Guy. Below we gathered 16 facts about Leslie Mann you might not know but should.
1. Leslie Mann owes her career to her husband
Leslie Mann is married to actor, producer and director Judd Apatow, she played in many movies her husband was involved in in various positions.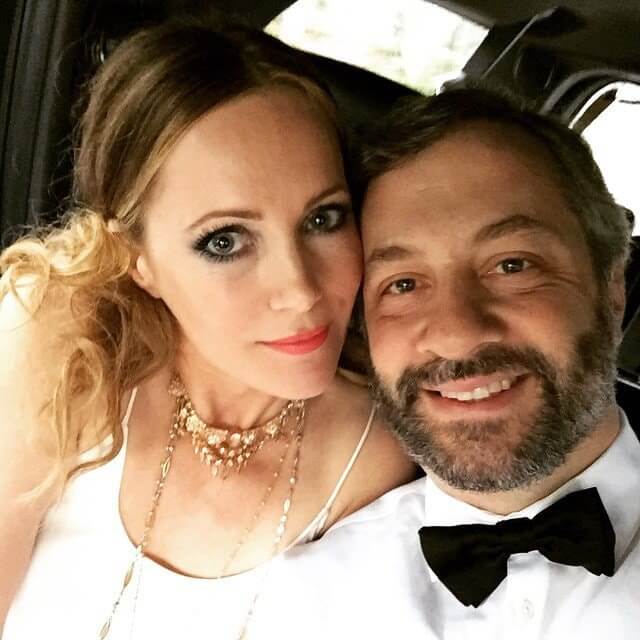 2. Mann was born to be an actress
Mann knew she wanted to be an actress ever since she was a teen. She auditioned for many commercials until she landed a Coca Cola commercial where she played with King Kong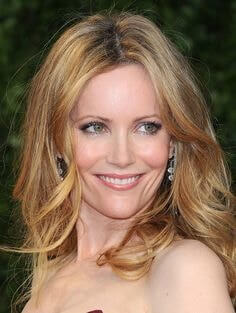 3. Her first big break movie was playing along side Jim Carrey
Leslie Mann first big break role was in the popular movie from 1996 The Cable Guy which stars Jim Carrey and was directed by Ben Stiller. If you're wondering which role she played it was the girlfriend of Matthew Broderick.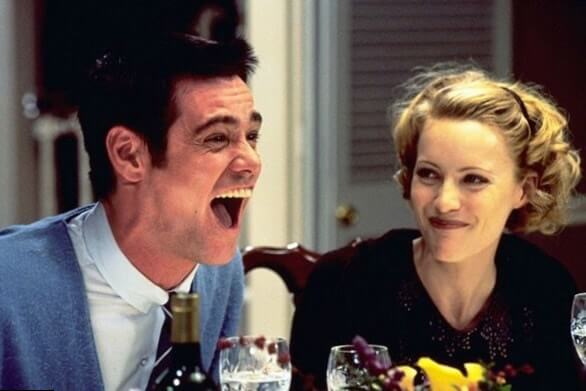 4. She met her husband while auditioning to play in The Cable Guy
Leslie Mann met her husband while she was trying to get a role on the movie The Cable Guy. When you think about it, she not only got her big break part, but also met the love of her life. Later in her career she talked about it in an interview on LIVE with Kelly and Michael where she said that her first date with Apatow he made her spaghetti with Ragu sauce and a wonder bread with some margarine.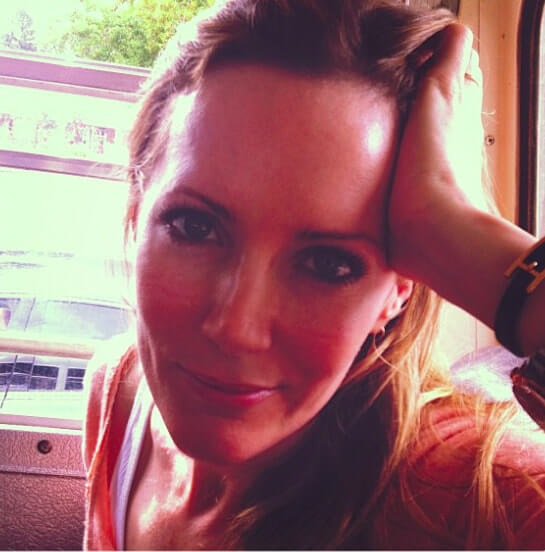 5. She played in a movie about her life, kind off
Leslie Mann has played her own life, kind off on the big screen when she played in the movie This Is 40, she played alongside Paul Rudd and the two said in past interviews that the movie is basically about their real life and marriage.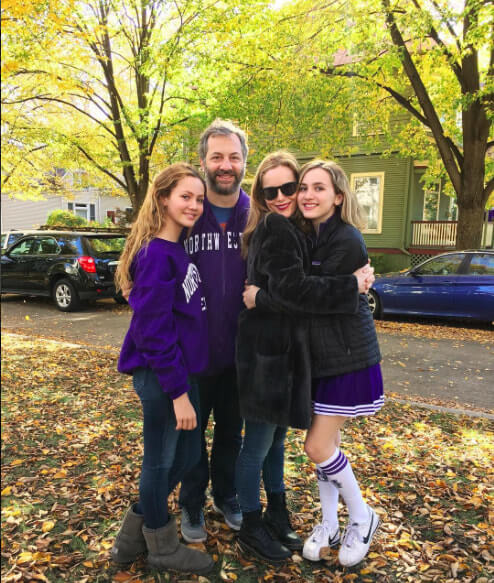 6. She likes to work with her husband
Mann loves to play in movies that her husband is either producing or directing. A few of the movies she played were: The Cable Guy, This is 40, Funny People, Knocked Up, Drillbit Taylor and The 40 Year Old Virgin. She also did a few episodes of Freaks and Geeks and they almost worked together again on the movie Bad Moms but they had to back out of it at the last minute.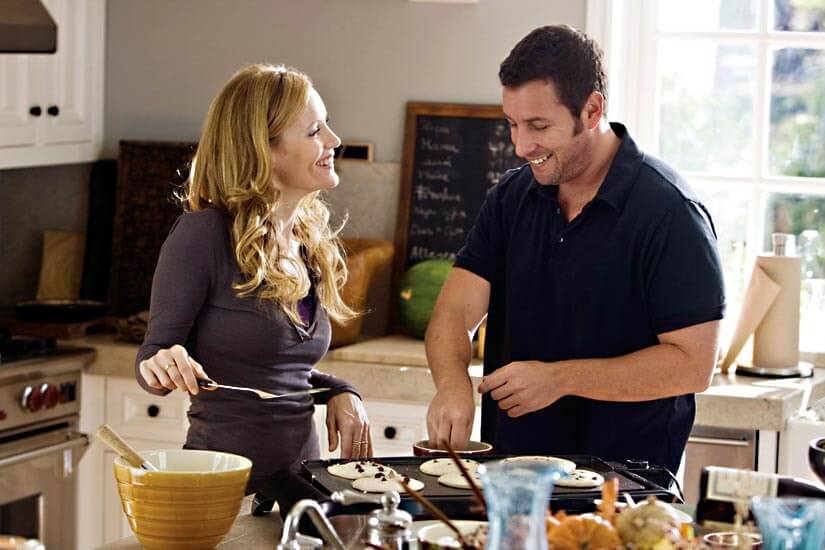 7. Her name can be pronounced in several ways
Her husband has been known for pronouncing her name wrong, or did he? He called her " Lez-lee " and she actually say her name like " Less-lee ". What gives? During an interview Apatow said that he asked his wife why she didn't say anything to him about the wrong name and she said she didn't think he would be able to make that adjustment and she didn't want to be mad at him.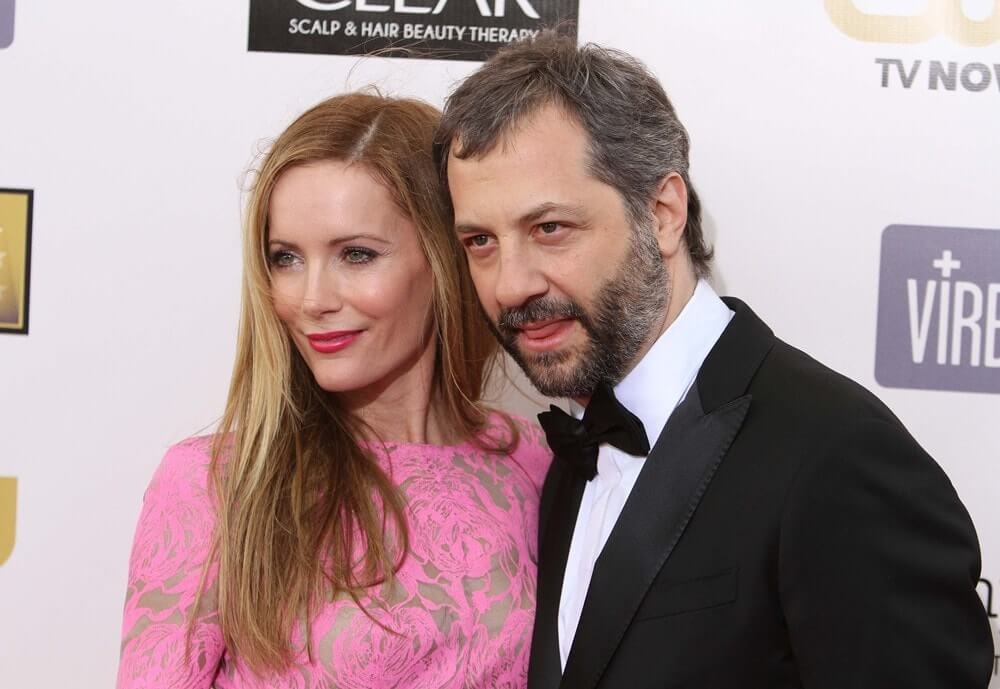 8. Mann is a comedy genius if you think about it
Leslie Mann is actually a natural born comedy actor, this is evident from her many hilarious roles in popular movies, she was once called the " Hollywood's Queen of Comedy" by Elle magazine back in 2012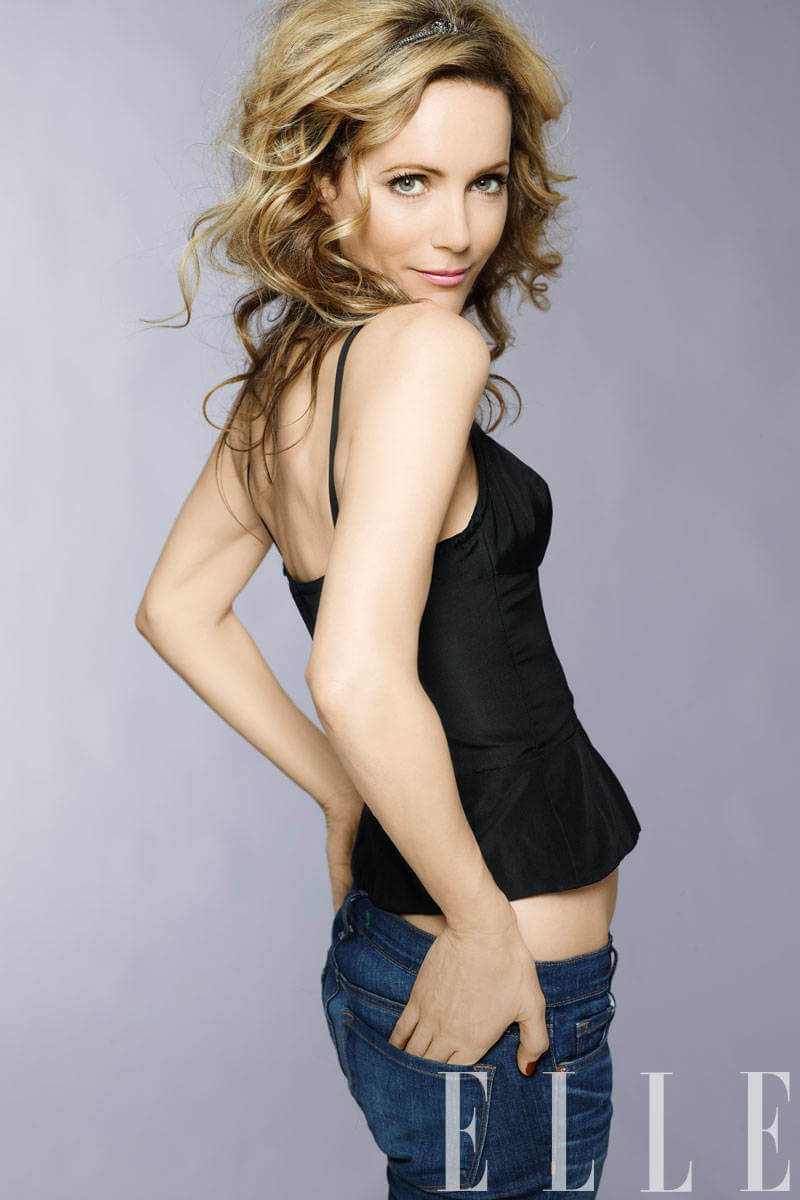 9. She has two switcheroo movies under her belt
Mann started in two movies that are some what very similar to one another, she played a wife trapped in a 17 year old girl's body called 17 Again which also starred Zac Efron, and she also played in the movie Change-Up with Jason Bateman.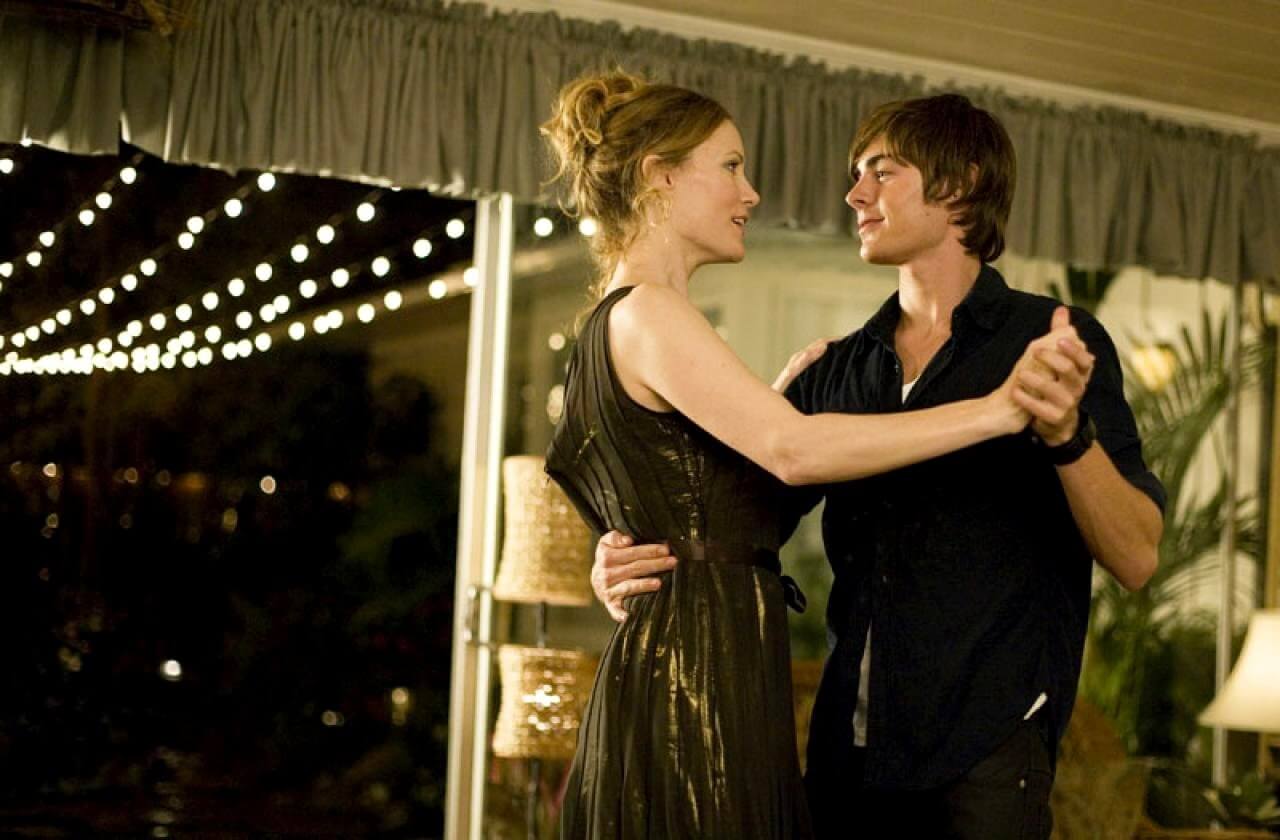 10. Leslie Mann is a great voice artist too
You can actually hear Leslie Mann's voice in several animated movies such as: Rio, Rio 2, Mr Peabody & Sherman and ParaNorman. She also had an appearance on The Simpsons and Allen Gregory.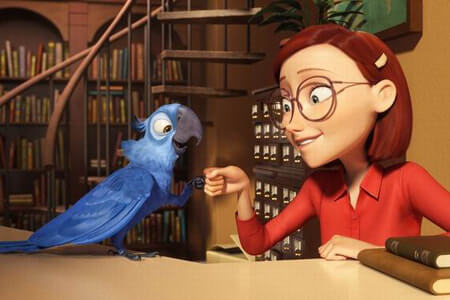 11. It's all in the family
Mann actually played together with her daughters on three movies: Knocked Up, Funny People and This is 40. What a great opportunity to play on the big screen with your family
12. She couldn't kiss Nikolaj Coster-Waldau
Everytime they had a kissing scene, she got a rash, the crew thought it was because the actor put on some after shave so they washed his face before the scene, but even after that, wherever he touched her, she turned red and it hurt, weird right?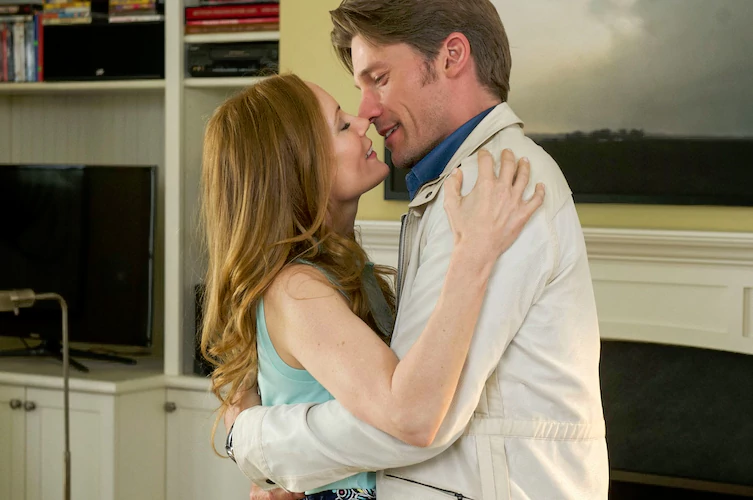 13. Jim Carrey called her a modern Marlene Dietrich
While filming the movie The Cable Guy he constantly told her she reminded him of Marlene Dietrich. while we don't really see it, it's a big compliment coming from Jim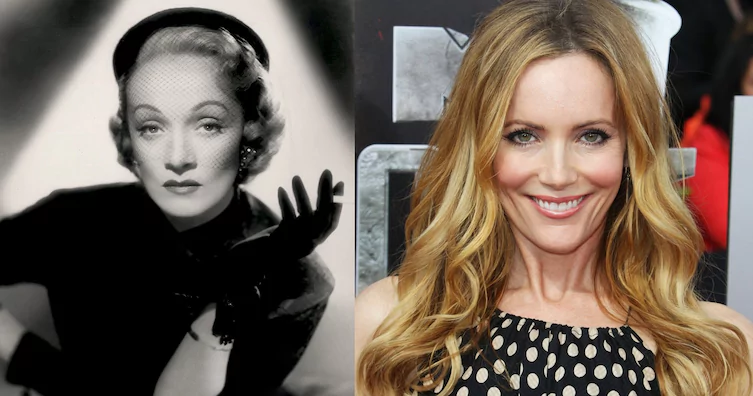 14. Leslie loves normal things
Leslie said that one of her favorite things to do is just sit at home on the couch with her kids and watch reruns of I love Lucy.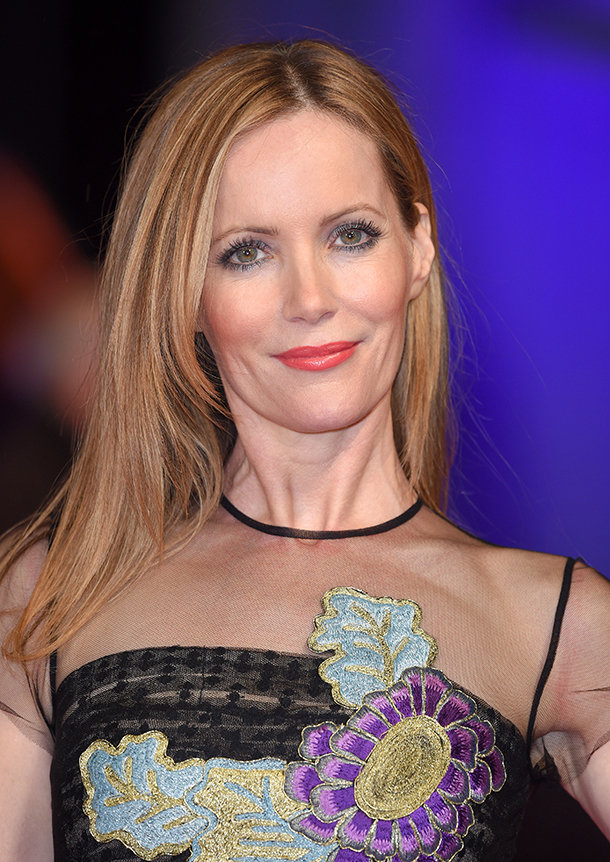 15. She said she and Cameron Diaz were BFFs
While filming the movie The Other Woman, Leslie said she was bffs with Cameron Diaz even though they never met on the set. Leslie says she met her 17 years ago but someone Cameron didn't even remember it!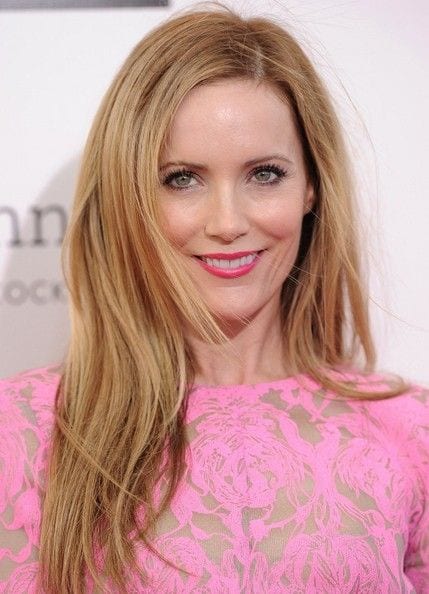 16. Going skinny dipping
While shooting The Other Woman with Kate Upton and Cameron Diaz, it has been said the three ladies went skinny dipping while on the beach. I would love to see this footage