Is there anything you love more than birthday parties? Personally i just love them even if it's just for the delicious cake. Some people enjoy the party more than the food, i can understand that too, so when Victoria's Secret threw a birthday party at Coachella, it's reason enough to stop everything and put your sexy bathing suit on!
Victoria's Secret Coachella birthday party looked like the best place to be this year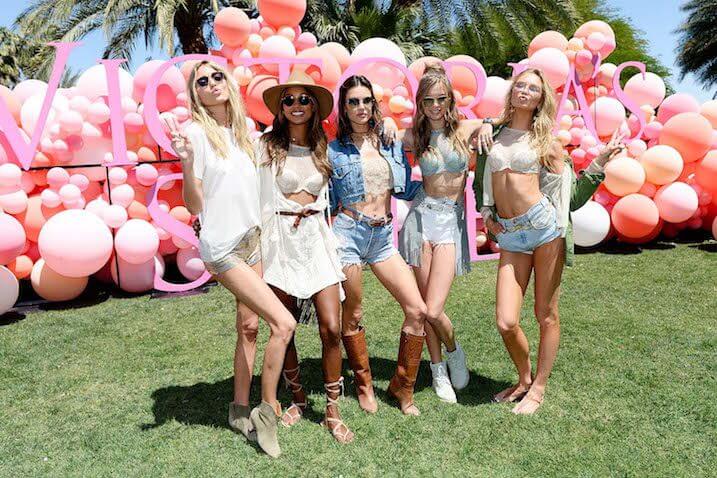 On Friday the 14, The Victoria's Secret Angel Oasis Party was held in Coachella, Alessandra Ambrosio, Jasmine Tookes, Jasmine Skriver, Martha Hunt and Romee Strijd got the party started in the right way and everyone loved it.
Think about all your wild dreams when you imagine your perfect birthday party, now add Victoria's Secret models to it. Cool cocktails, EPIC DJ's and many other special features were served during the event and the models even showed up to the party in a freakin helicopter!
Yup, it was pretty awesome to say the least, you should feel bad and jealous for not being there, nothing personal, maybe next time.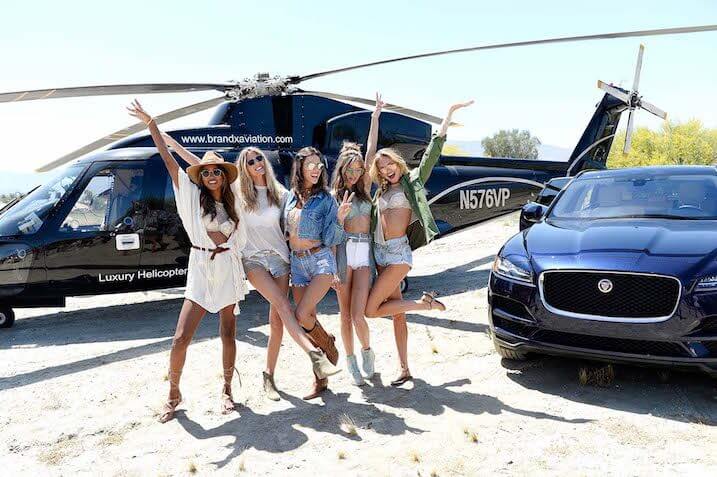 One of the highlights of the event was the fact that Josephine Skriver's 24th birthday so it's only natural that the rest of the angeles threw her an amazing birthday bash at Coachella.
They had a yummy launch once they arrived at the scene sitting at a stunning table with the most lovely flowers you ever saw.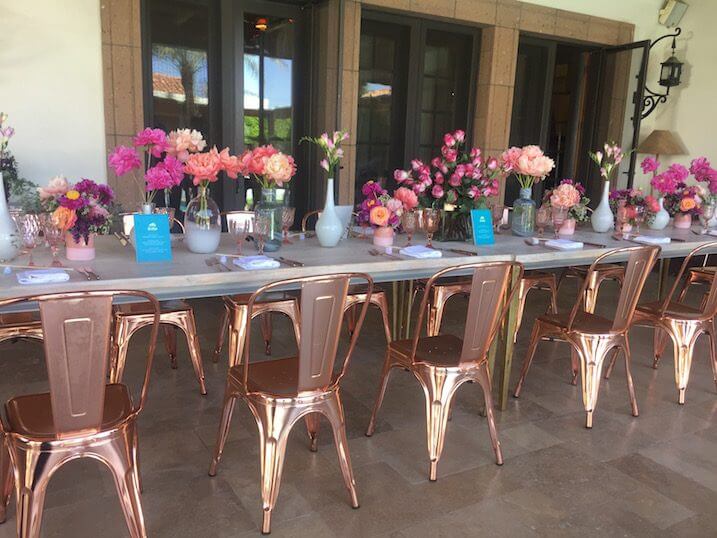 The gals ate and had fun, and by the end of the meal two giant cakes that looked so good i almost jumped at the screen to eat them and everyone sang " Happy Birthday " to Josephine. It just so happened that Alessandra Ambrosio had a birthday recently – you know, no biggs.
Just another supermodel celebrating her gorgeous life.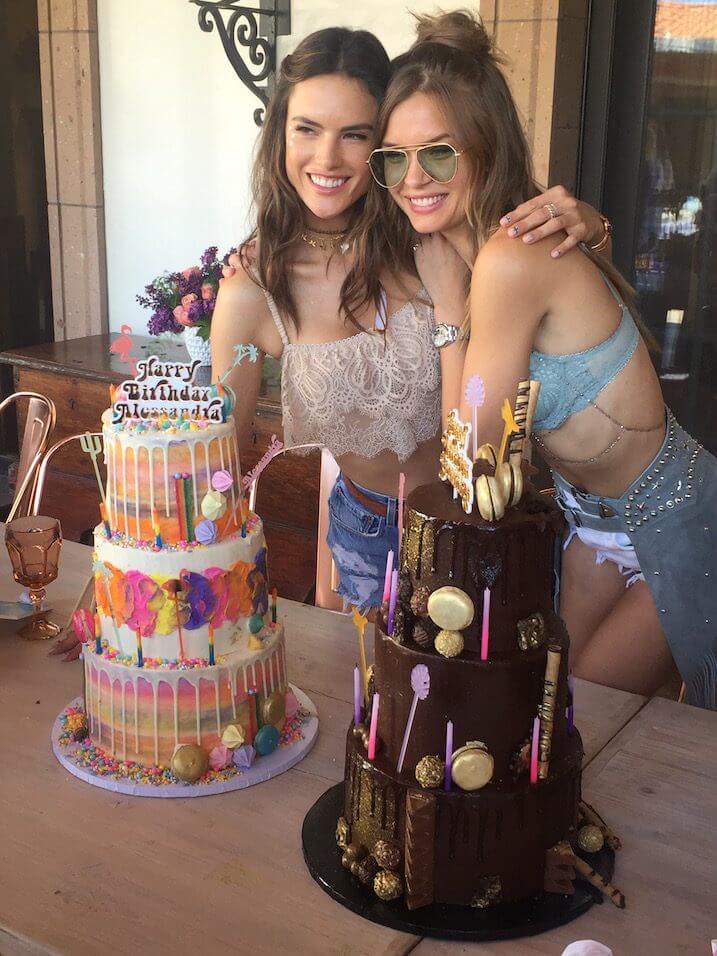 If you were lucky enough to be invited, you would have been partying like it's 1999 and it would have been the best party you ever been too. Take a look at some of the photos of the party and food and don't feel too bad that your Sunday events are eating mac and cheese with mom in the kitchen.
The cakes served at this party were so yummy looking i would run through the screen to have a taste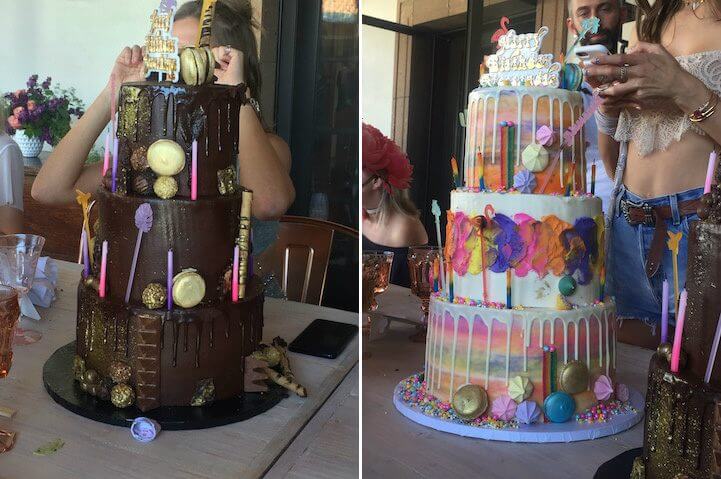 The event took place in a stunning mansion in Indio, California, the place has a massive pool with incredible views that me and you will probably never see in our lives
Last but maybe the most important thing to mention is that the Victoria's Secret models all looked really really hot, it would have been worth visiting only to see these ladies.
The beautiful mansion where the party took place – Indio, California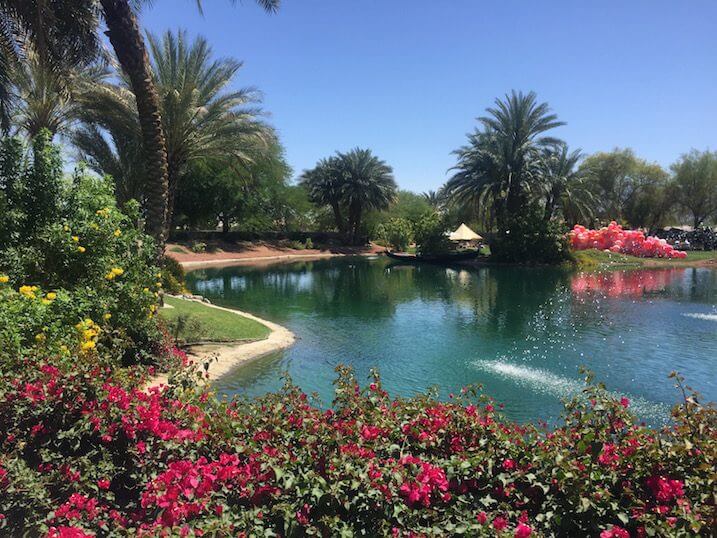 Posing infront of the hundreds of the balloons blown up for the event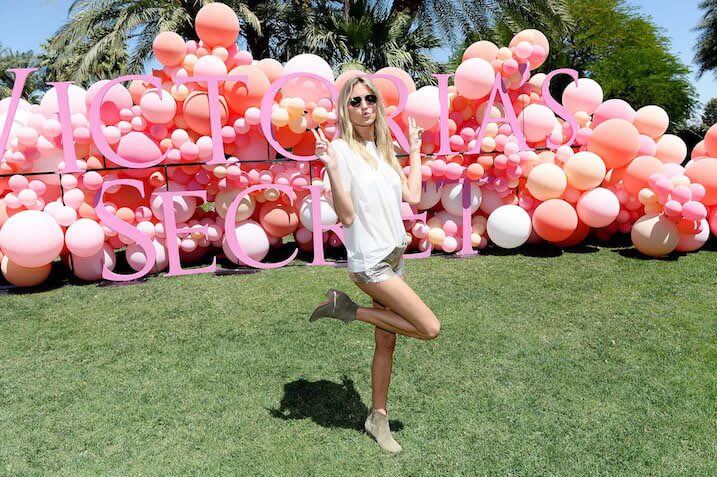 The models looked stunning, the champagne flow and the cakes were yummy. Great party!