Here is a list of 15 things you didn't know you needed if you plan on remodeling your kitchen. All the solutions here are clever and elegant ways to make your life while cooking much easier. Some of them actually look very nice too when you think about it from an interior design perspective. Share with us the ones you loved the most.
1. This cool built in pull out cutting board
This saves so much space on your counter, you just pull it out and start cutting.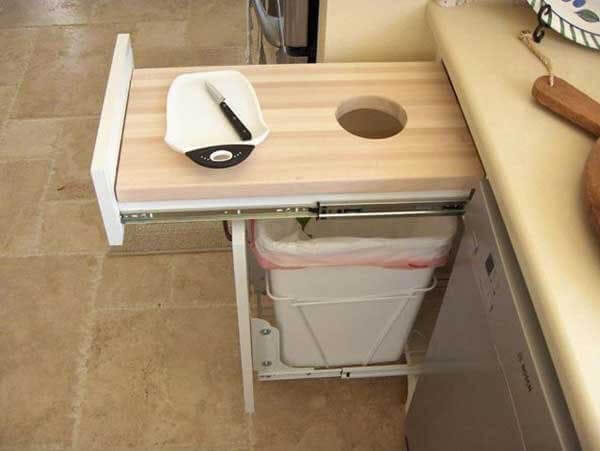 2. How about this table that pulls from under the island
When you need a little extra room to work but don't want to take so much space from your kitchen.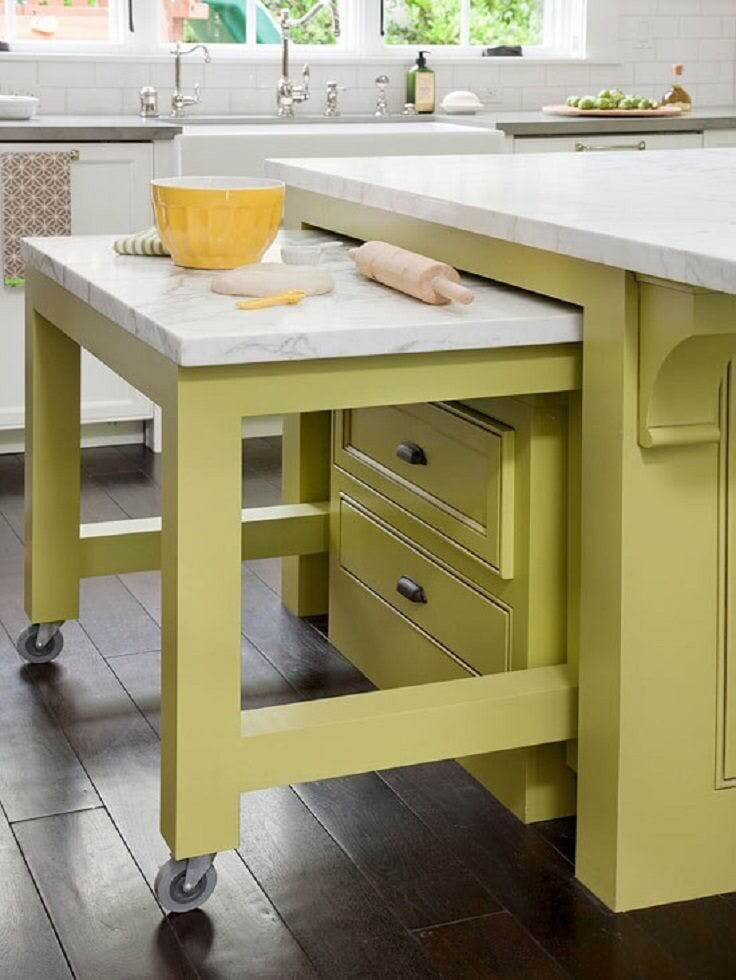 3. Two words = Corner drawers.
These will change your life in the kitchen, so much space for extra stuff, and it looks good too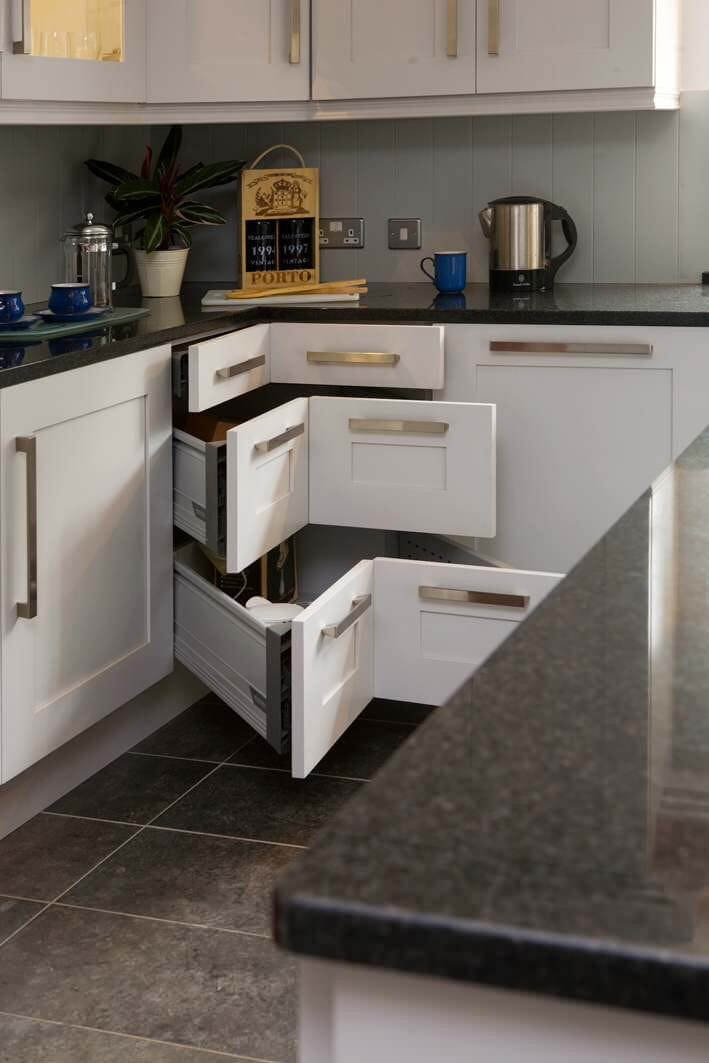 4. A pull out knife rack or block to be placed next to your oven
Why? Because when you cook you always need a knife at hand to check the food and see what's going on. This is a good solution.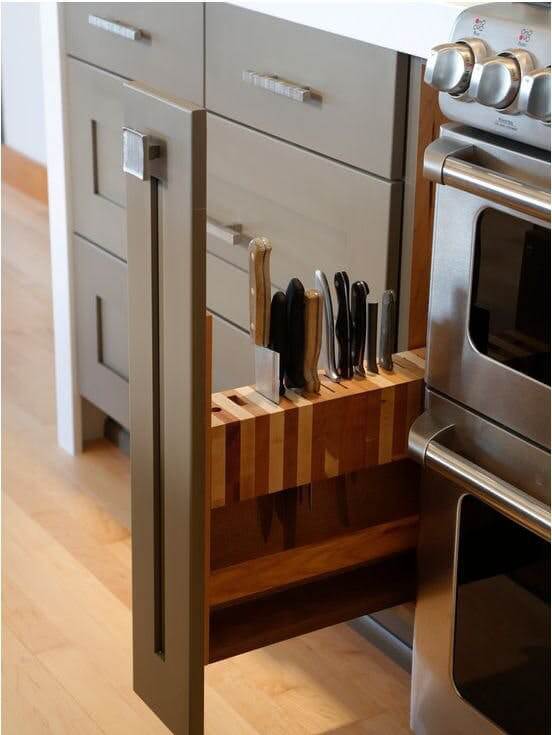 5. Custom place for your trash and recycle bins
Because recycling is important enough to make a special place in your kitchen for it. Don't forget to place the trash bags next to the bins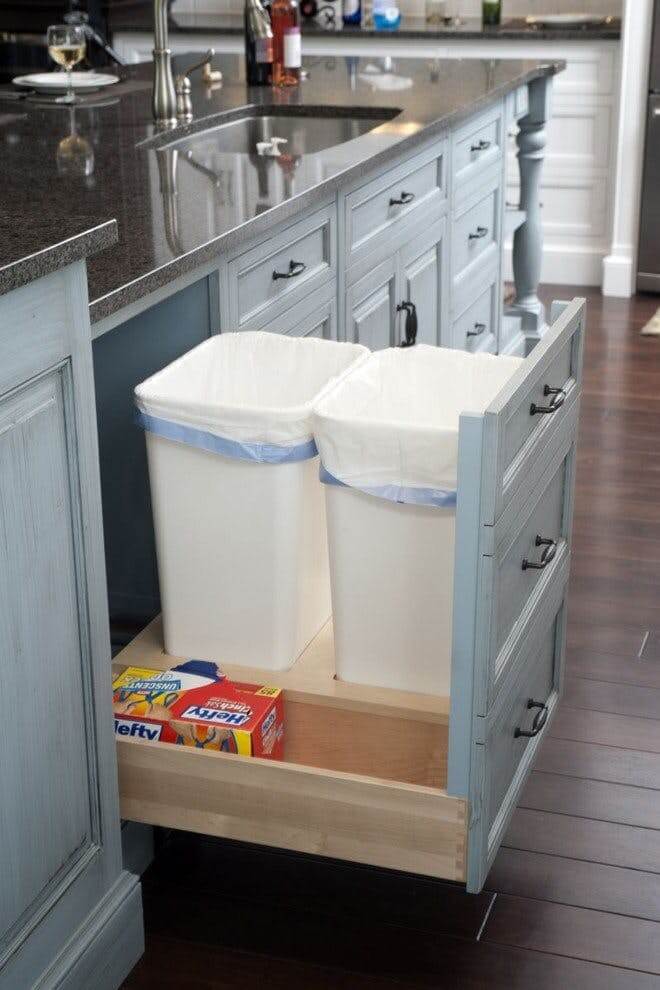 6. Kitchen drawers with pegs to neatly store your plates.
Because let's face it. We all have cabinets with just plates and cups all over the place, we need some order please
7. Hidden sliding spices storage
OMG. This hiding spices rack behind the oven is everything i ever needed in my life and i didn't know it until now.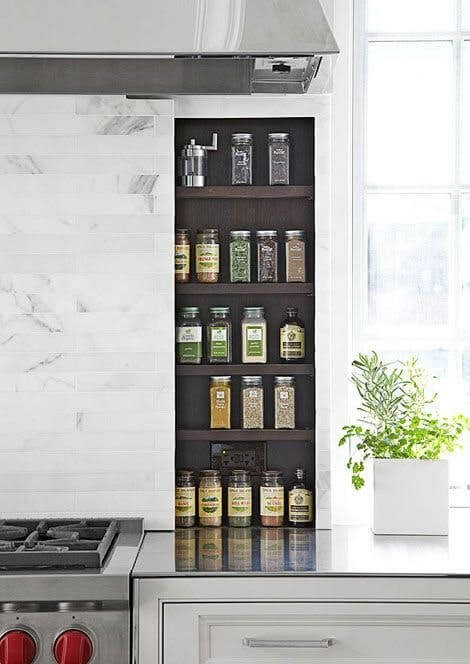 8. This is a combination of two awesome solutions.
It's a china cabinet but it also has drawers inside so everything is nice and tidy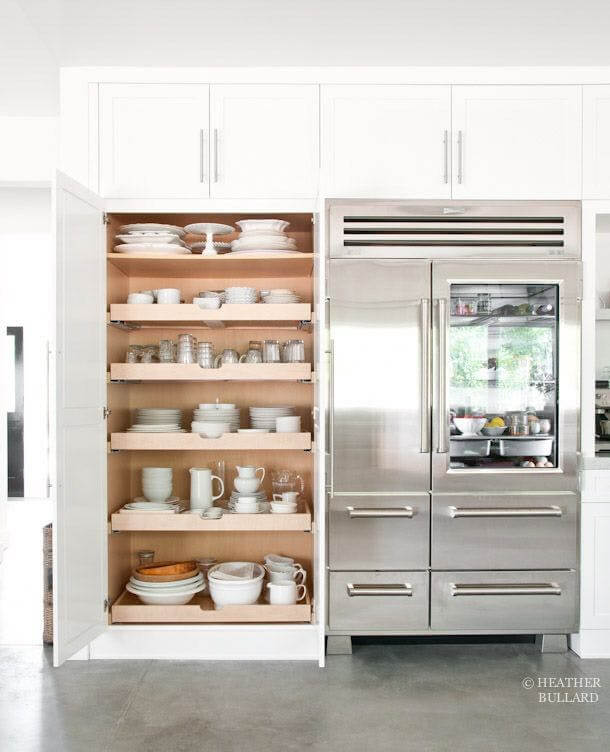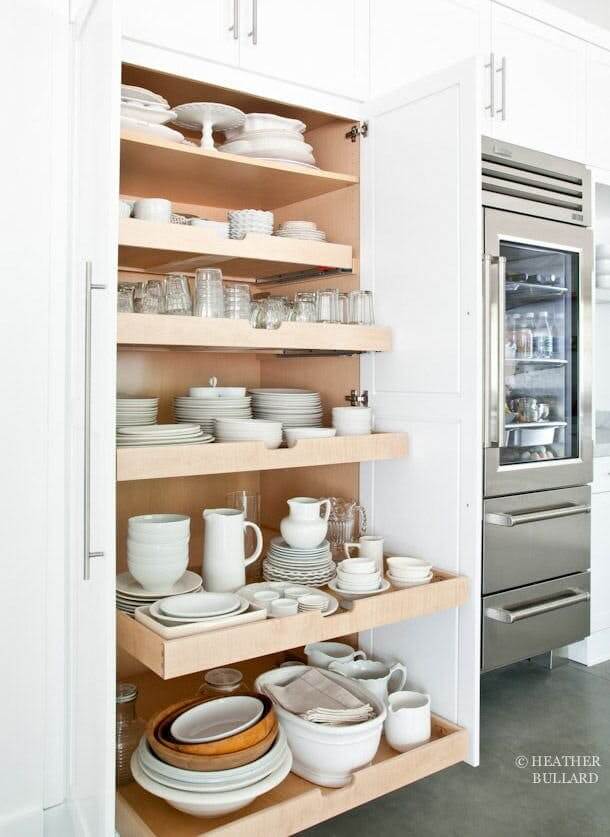 9. Easiest way to store your spices
This drawer just racks them up in a way that you can see everything with one look. Awesome!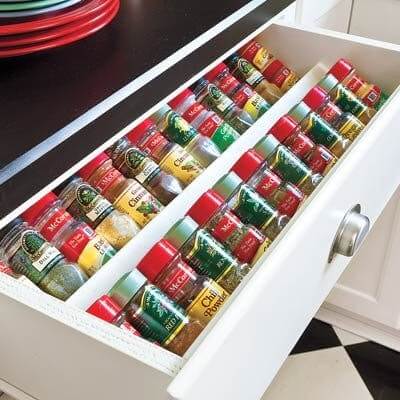 10. This cabinet to store your cookie sheets and cheese boards straight
Because we don't want to have to pile them on right? Things you didn't know you needed continues below…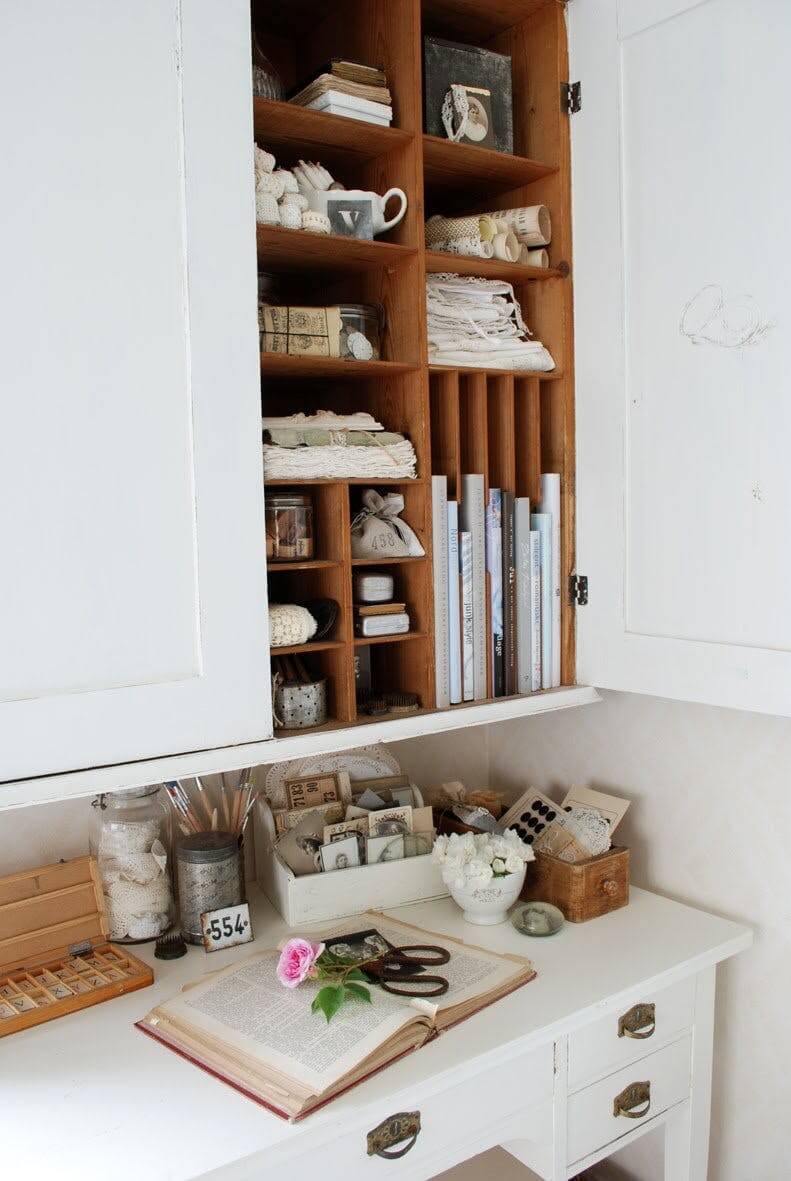 11. A small cabinet to store your coffee maker, microwave and other small appliances hidden
Usually they just sit on the counter and get in the way of everything.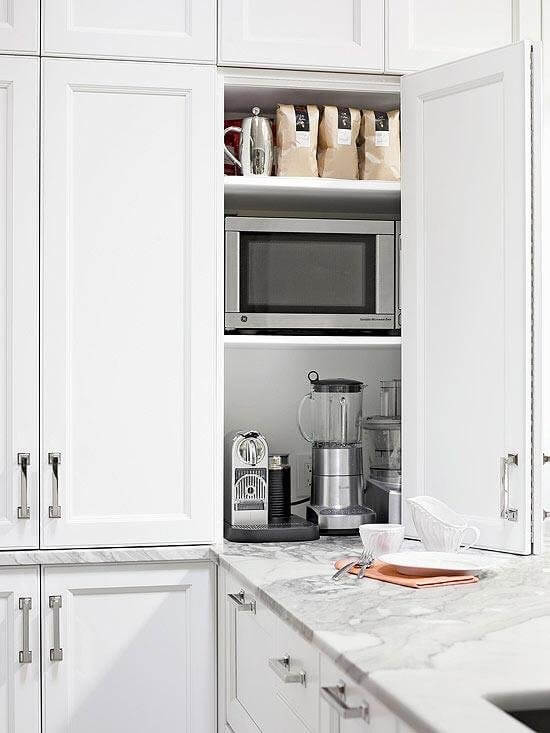 12. A drawer that has custom bins for dry food
We all have these snacks we love, usually we put them inside bags or small boxes, this saves so much time and looks good too.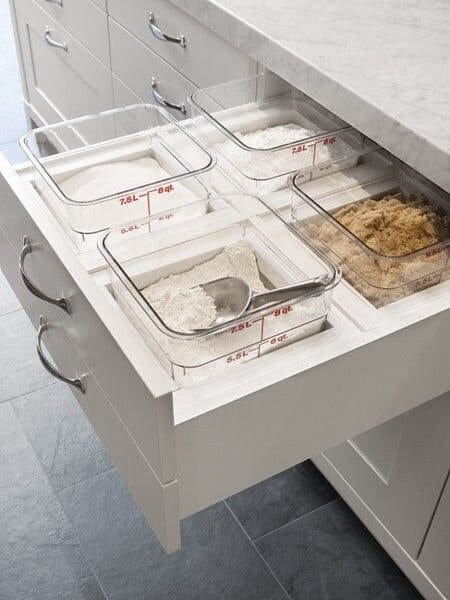 13. Little shelf space on the side of the island
You know, for all those little things you need on a daily basis but have no where else to put them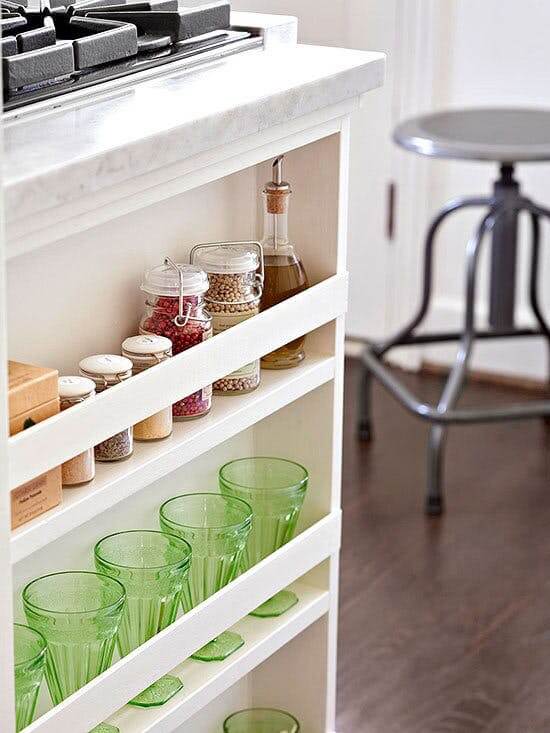 14. A custom cabinet for your coffee
If you're a coffee person, you want a cabinet dedicated only for your love.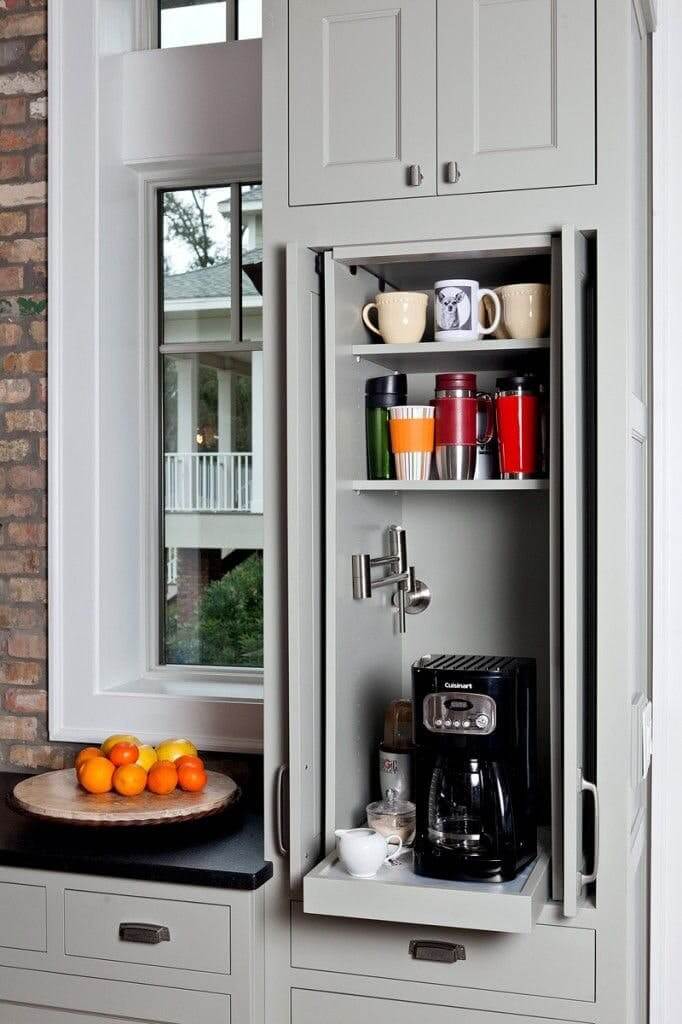 15. Remember that cool pull out cutting board drawer?
So this is similar, just without the trash can hole. Saves a lot of space and looks very cool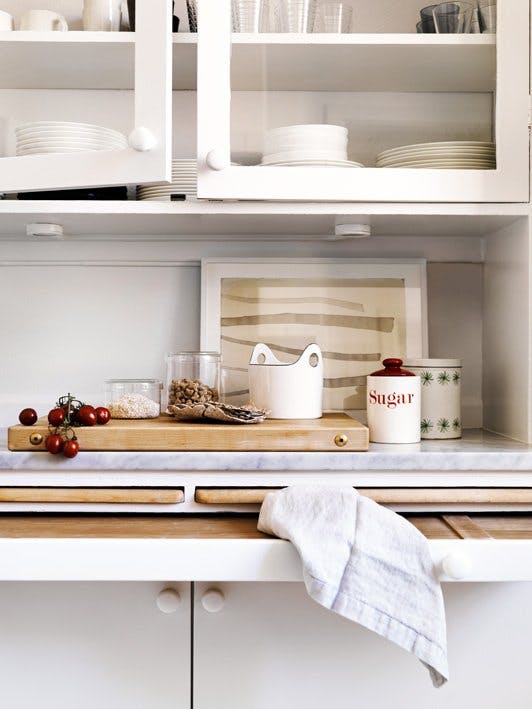 This list of things you didn't know you needed needs to be spread around, help us out friend.