Summer, Sea, Beach, Sand… Sounds great indeed but a little bit common and repetitive year after year. To spice things up, did you know that  there is a whole rainbow spectrum of sand which can be found at some beaches? Check out this gallery for pink, red, green, black… beaches and more unusual places on the shoreline of the sea.
1. Maho Beach
Maho Beach is a beach on the Caribbean island of Saint Martin. It's famous for the International Airport very close to the beach. Watching airliners pass over is surely an unusual experience.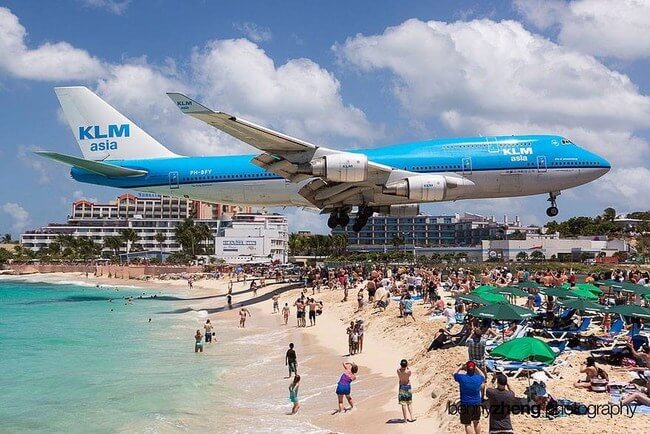 2. Pink Sand Beach
In the Bahamas, you can enjoy a magical beach of pink sand. Pink color comes from tiny microscopic shelled animals foraminifera. Their shell is bright pink or red.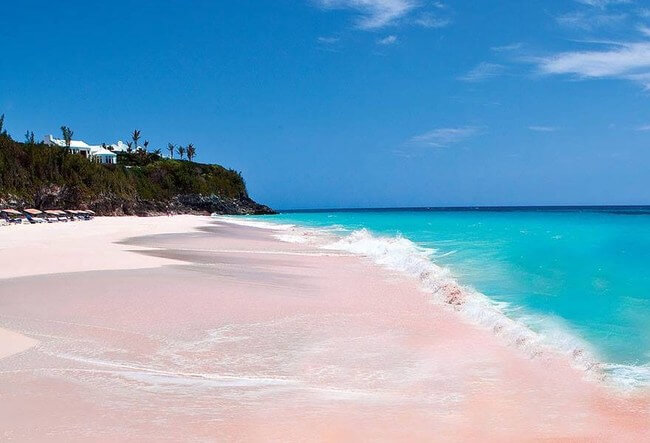 3. Shell Beach
Shell Beach is a beach in the Shark Bay region of Australia. The high salinity of the sea has allowed the shelled cockle species to proliferate unchecked since its natural predators have not adapted well to this environment.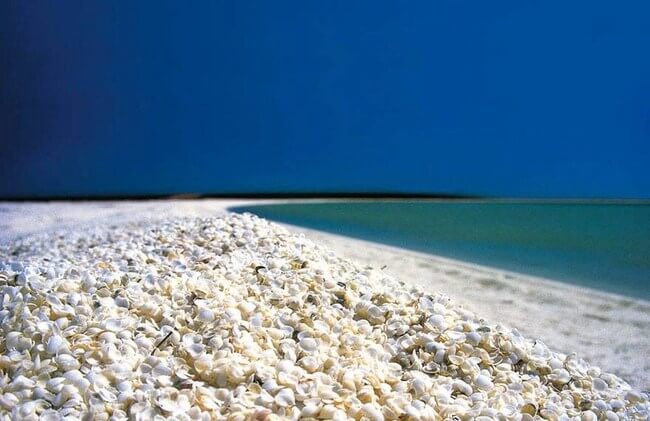 4. Glass Beach
Glass Beach is a beach in MacKerricher State Park near Fort Bragg, California that is abundant in sea glass created from years of dumping garbage into an area of coastline. The beach is visited by tens of thousands of tourists yearly.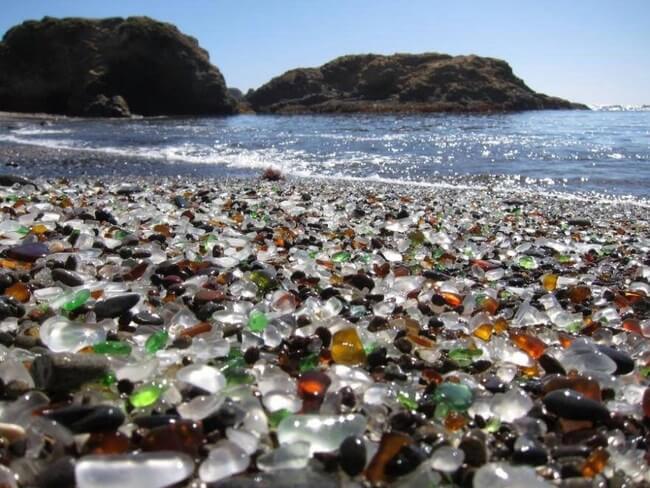 5. Hidden Beach
Hidden Beach in Marieta, Mexico is also called Lover's beach. It's tucked away under the surface, providing a safe haven for romance.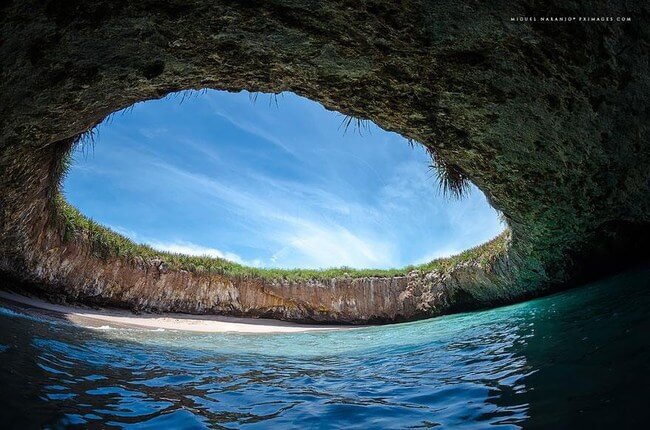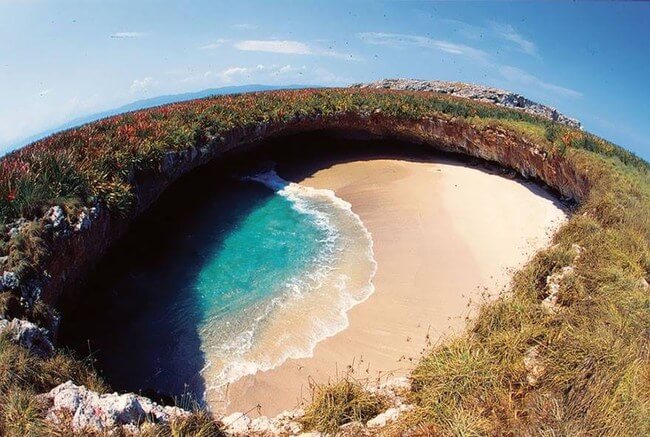 6. Red Sand Beach
This red sand beach is located at Rábida Island, one of the Galápagos Islands.
7. Cave Beach
Algarve, Portugal. The Cave Beach is actually one of many caves along the coastline but certainly the most stunning attracting hundreds of visitors each summer.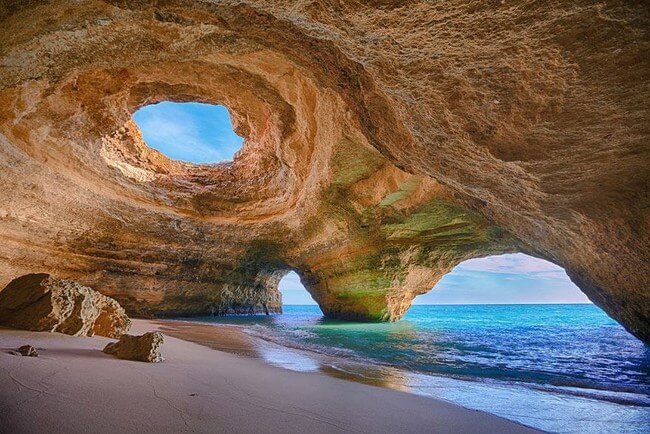 8. Punaluu Black Sand Beach
Located between Hawaii Volcanoes National Park and the small town of Naalehu, Punaluu. Black Sand Beach's jet black shores are an unforgettable sight.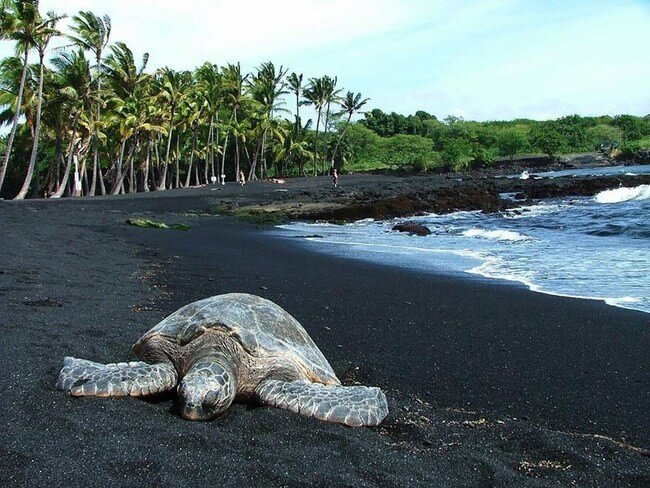 9. Vik Beach
Near the village Vik, on Iceland's South Coast is located the beach widely regarded as the most impressive black-sand beach.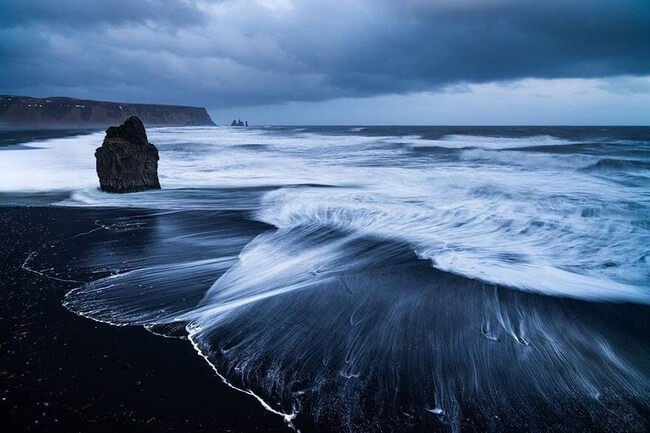 10. Koehake Beach
New Zealand, where the Dragon Eggs are.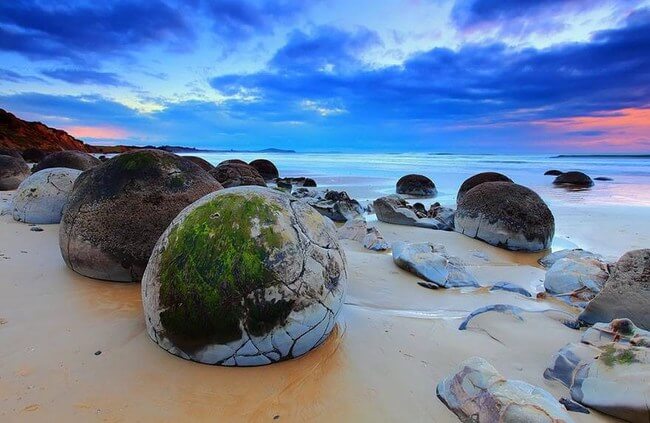 11. Giant's Causeway Beach
Is located in Ireland. The Giant's Causeway is an area of about 40,000 interlocking basalt columns, the result of an ancient volcanic eruption.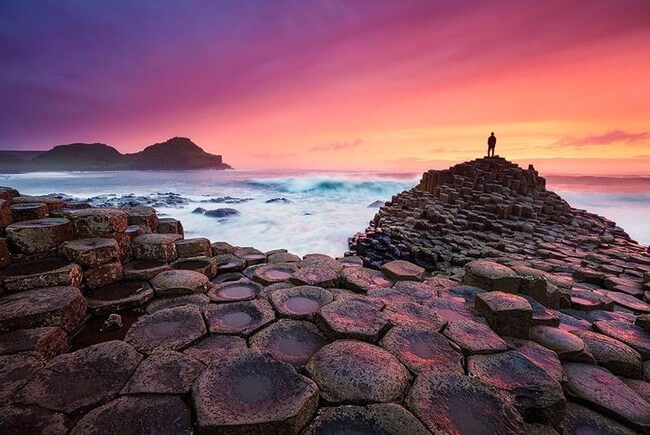 12. The Beach of the Cathedrals
Ribadeo, Spain. Cathedral Beach is a magnificent example of nature's raw power in action.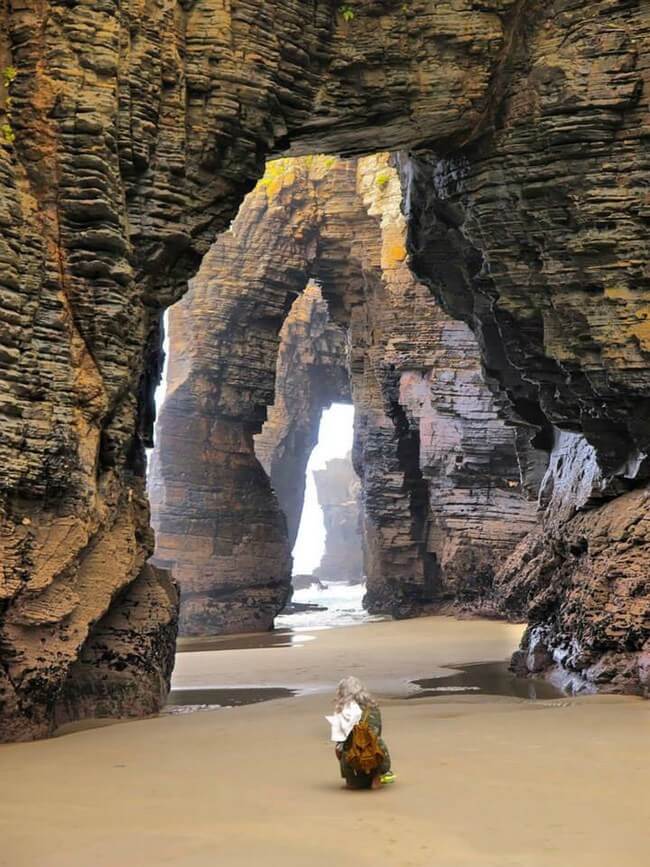 14. Green Sand Beach
French Guiana. This is one of the only four green beaches in the world.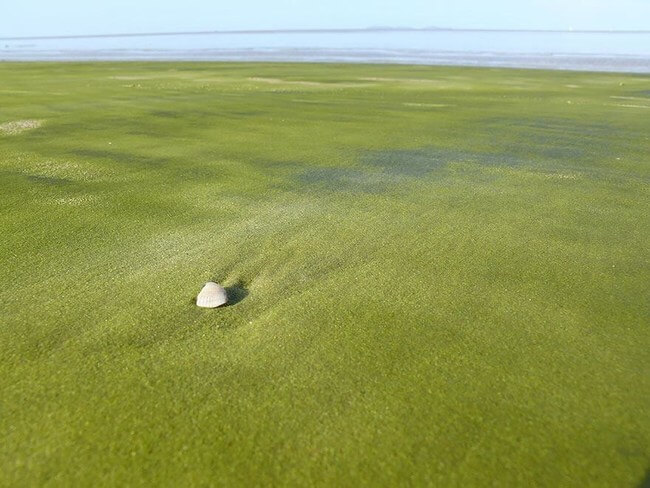 15. The Glowing Beach
A beach that looks like a starry night sky in Maldives.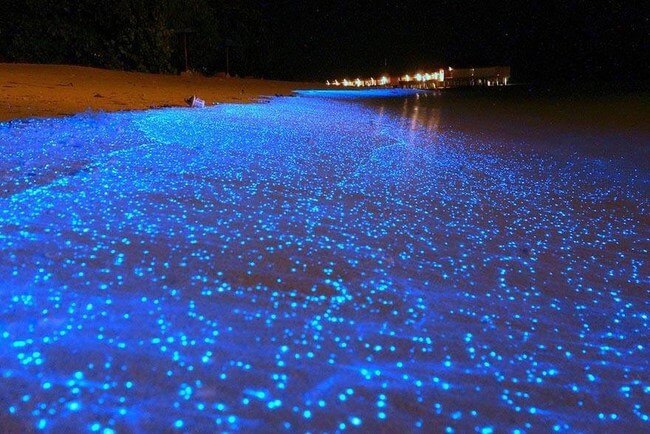 Source: Imgur