Technology is amazing, but it cannot compare to the incredible beauty of this planet which, to the human eye, seems infinite. There are a lot of stunning natural phenomena in this world that you probably haven't heard of yet. So, put that scrolling habit of yours to some good use and discover these 12 absolutely breathtaking natural phenomena from Mother Earth that we should be grateful about!

1. Rainbow mountains
Layers of colored sandstone and minerals have been pressed together over 24 million years creating these beautiful Rainbow Mountains in China's Danxia Landform Geological Park.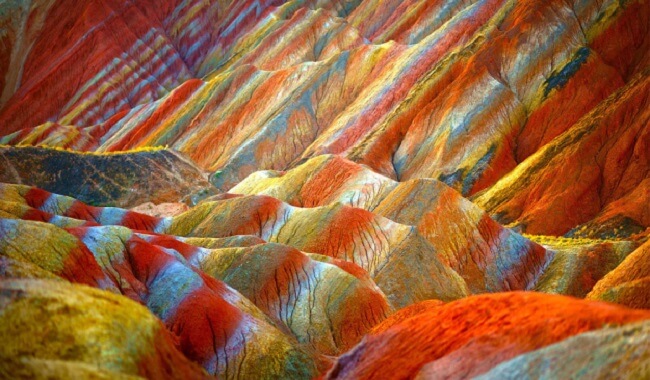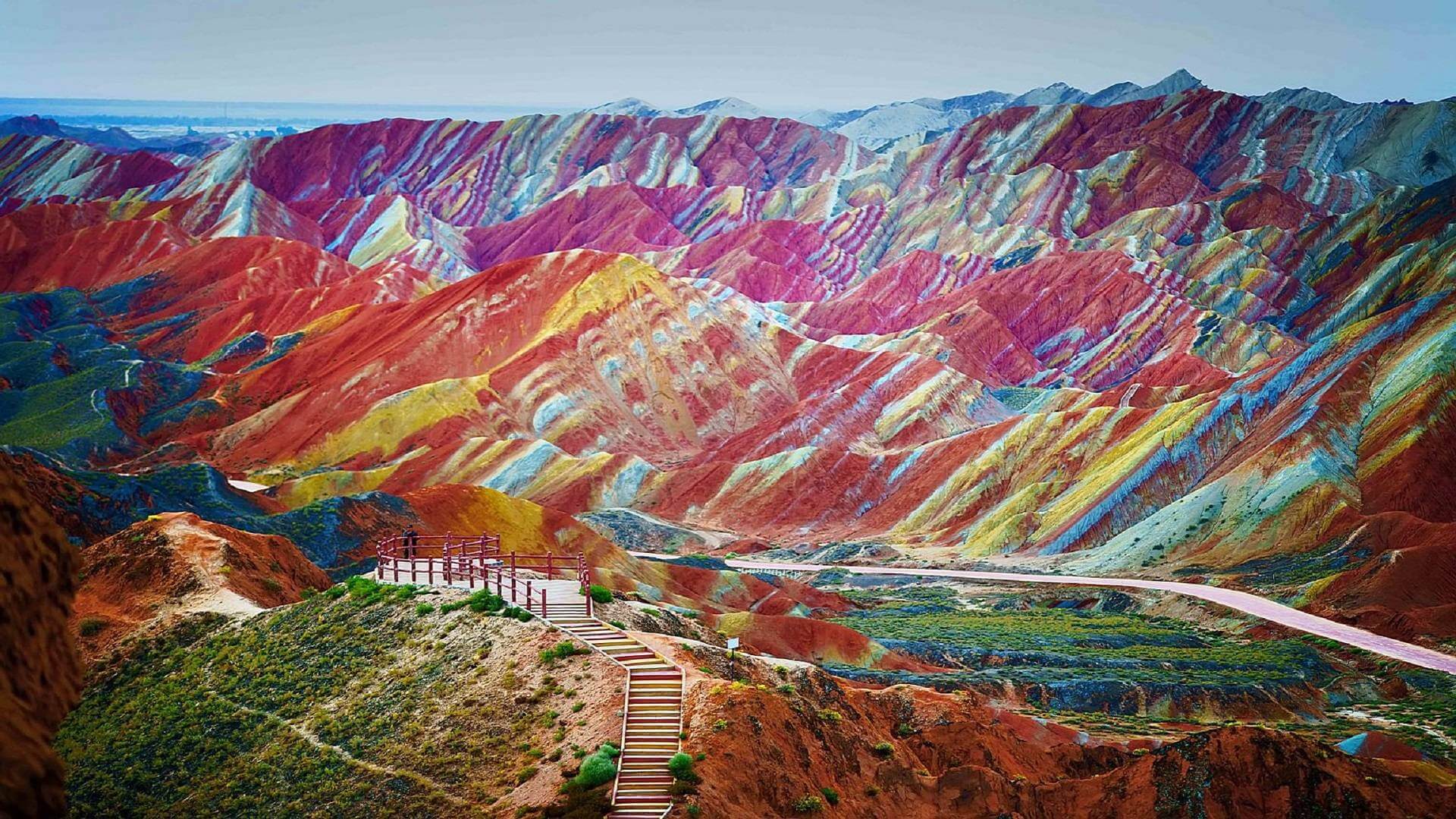 2. A Sea of Red Crabs on Christmas Island
A week-long red crabs migration which results in closing most of the Christmas Island's roads happen once a year when over 120 million red crabs are crossing the island on their way to the Indian Ocean to breed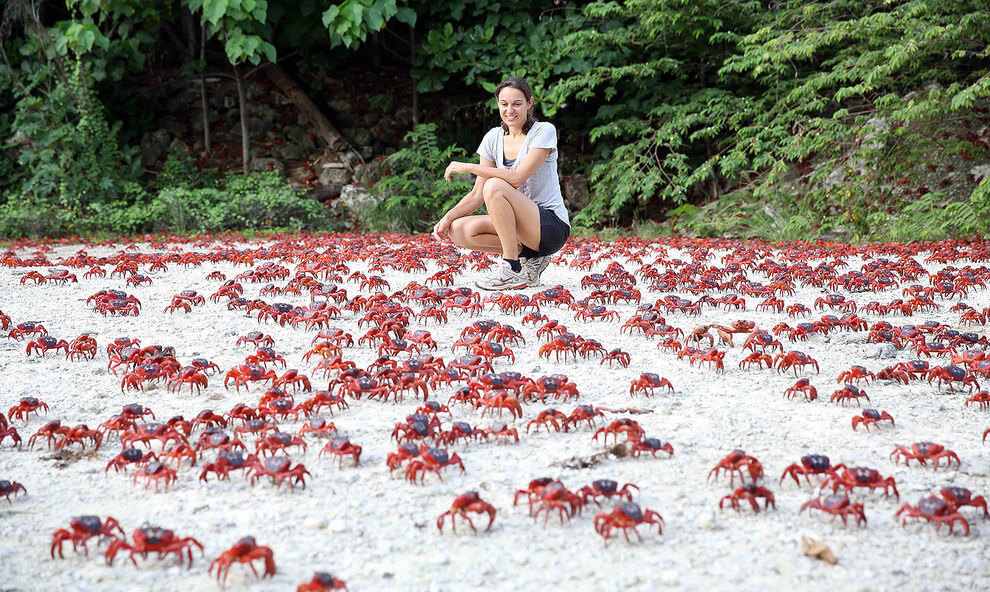 3. Bioluminescent waves
These waves are caused by the plankton glowing at night due to a group of chemicals called luciferins and a series of oxidation reactions set off by a catalyst called luciferase. This phenomenon is happening in sveral types of Plankton is a form of cold light or luminescence.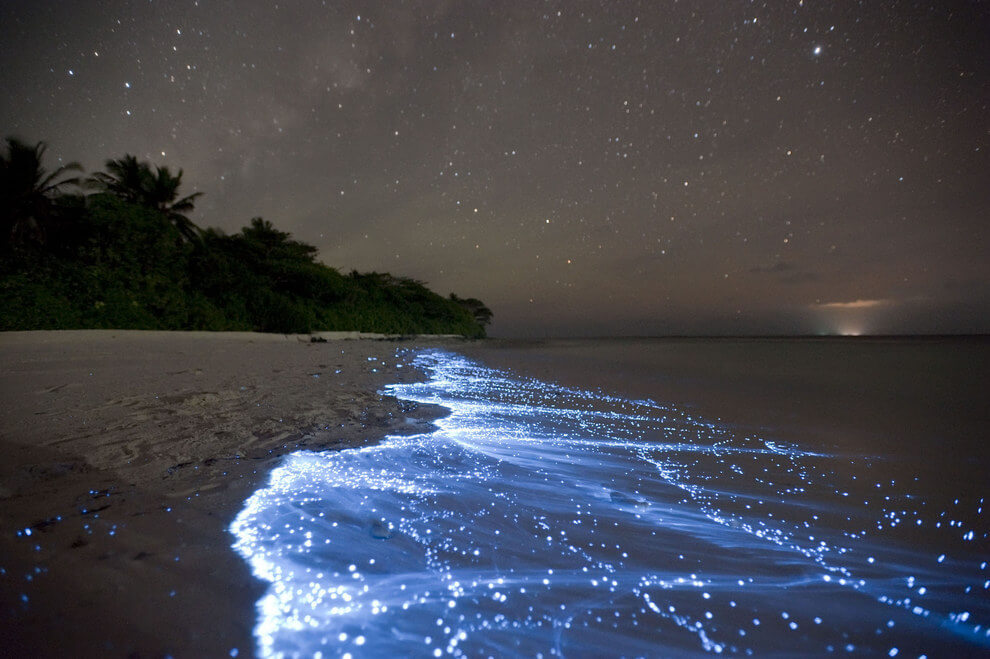 4. Catatumbo lightning
This atmospheric phenomenon occurs over the mouth of the Catatumbo River, in Venezuela. Storm clouds amass in this area, at a height of more than 1 Km, winds blowing across the Maracaibo Lake meet the high mountain ridges enclosing the plain contained withing these mountains and gaining a lot of heat and moisture which lead to continuous electrical charges as the air masses are destabilized by the mountain ridges. The phenomenon usually occurs during 140 to 160 nights a year, 10 hours per day and, an astonishing 280 times per hour.

5. Dirty Thunderstorms
This series of phenomena are also known as volcanic lightning and usually occur when lightning and volcanic plume meet.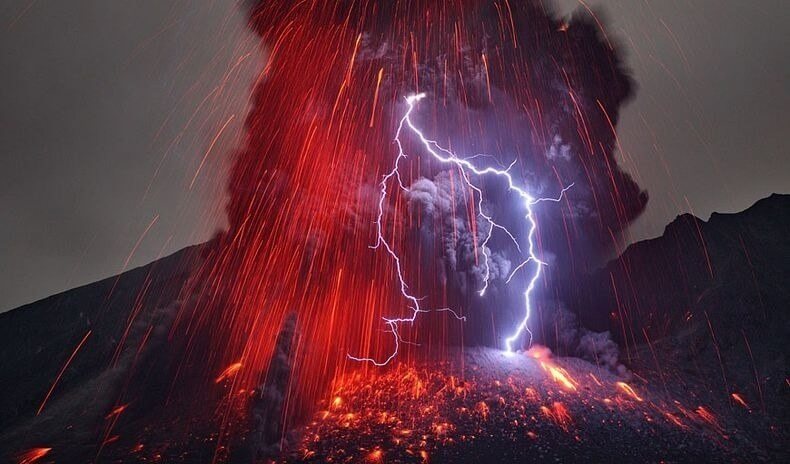 6. Fairy circles
Until 2014, these phenomenon was only known to happen in the arid grasslands of the Namib desert, but it has recently been discovered in other arid regions as well. Fairy circles appear in monospecific grassy vegetations with arid conditions. The real causes are still unknonwn, but some theories speak of plants "organising" themselves to maximise access to scarce water resources. The circular patches capture water better.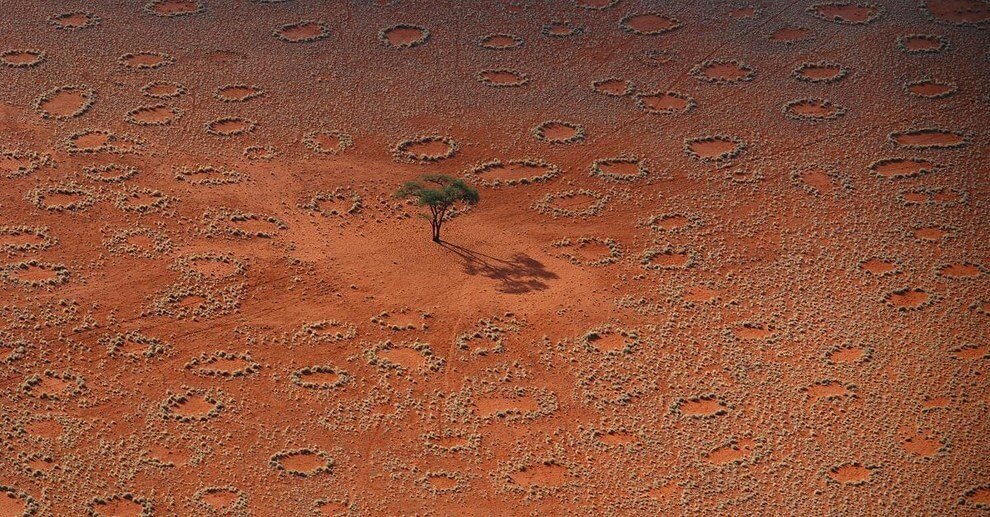 7. Underwater crop circles
Male pufferfish create this kind of circles in order to woo females. Much like buying a flower bouquet or a chocolate.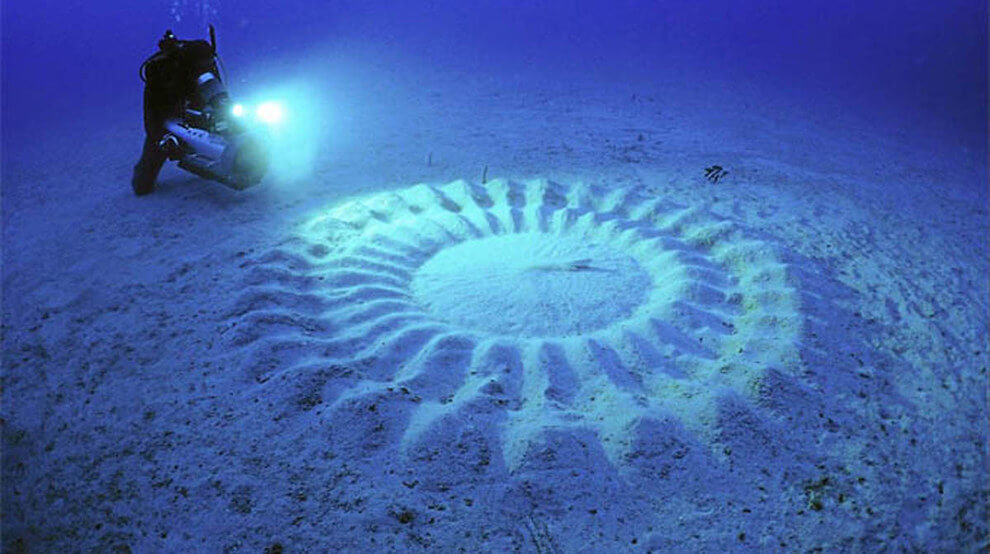 8. Moeraki Boulders, New Zealand
This group of large spherical stone-like structures are one of the most fascinating and popular attractions from New Zealand's Otago coast. The phenomenon is due to concretions created through cementation from the Paleocence mudstone of the Moeraki Formation. Due to coastal erosion, they have been exhumed. The main body of the boulders is formed from what was once marine mud.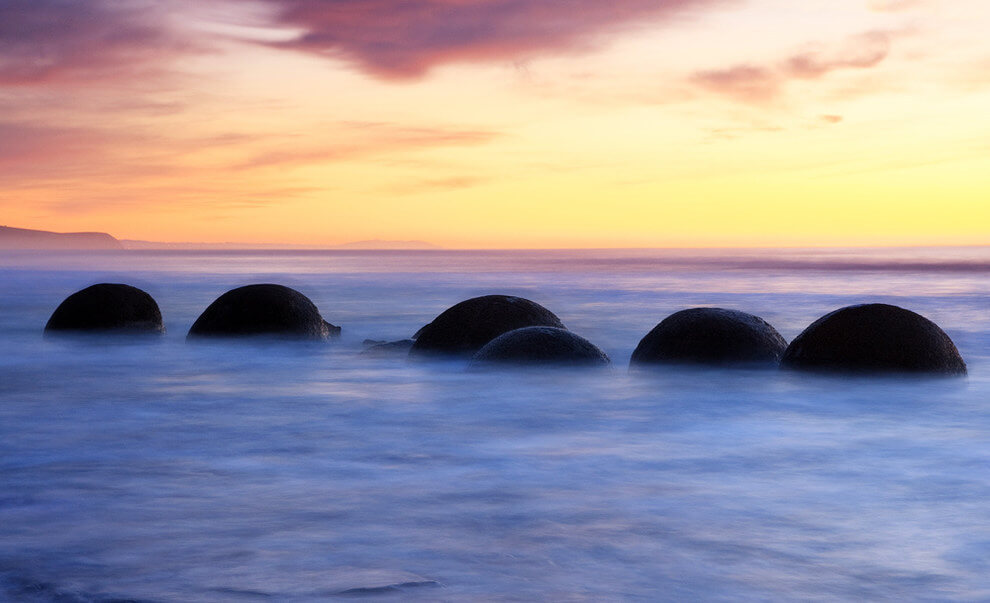 9. The Black Sun
Up to 50,000 starlings, commonly known as murmurations form this black cloud as they move across the United Kingdom, in mid-winter at sundown.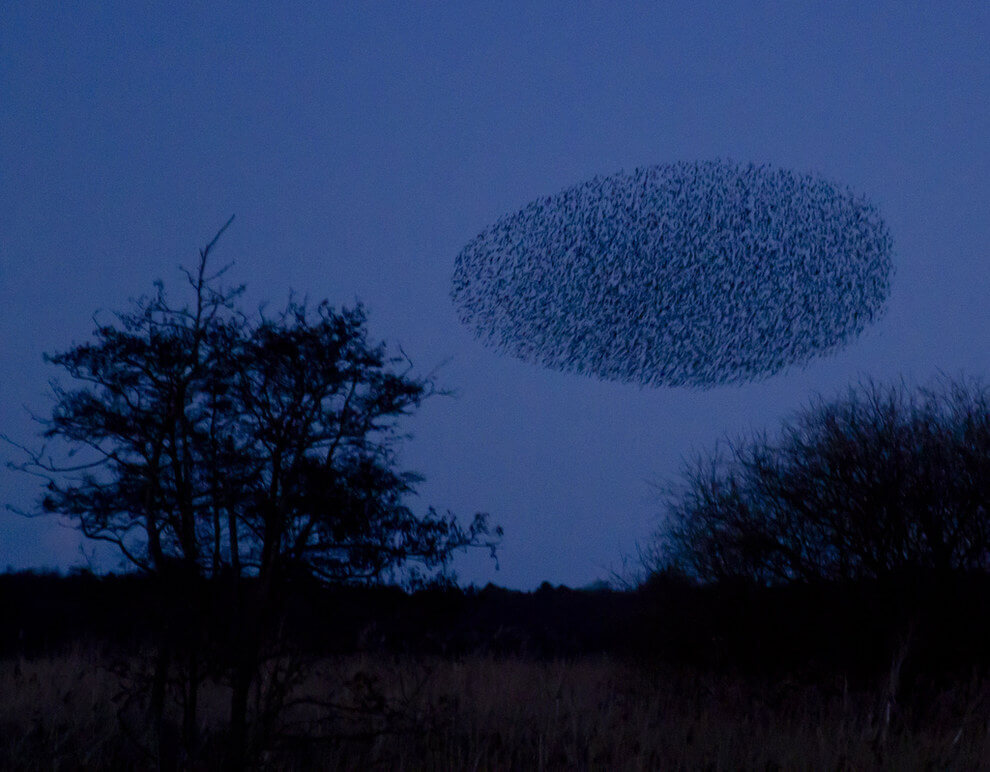 10. Sailing Stones, in Death Valley
Certain winter condition in Death Valley result in the formation of water and ice which causes these rocks to float across the muddy bottom of Racetrack Playa, in a light breeze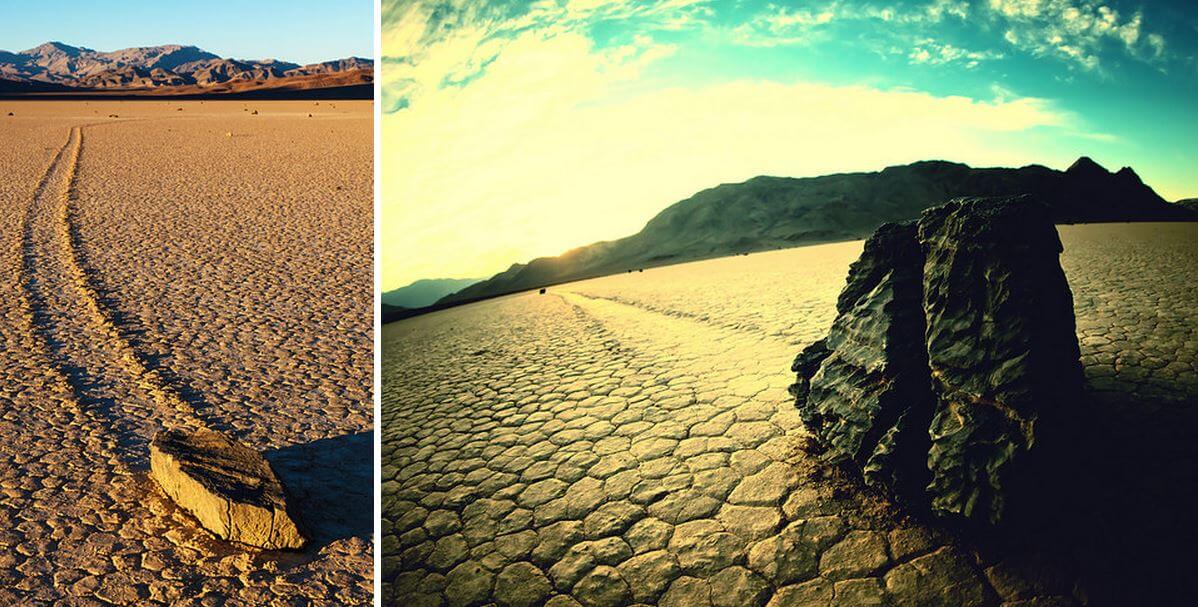 11. Lenticular Clouds
These are stationary clouds forming in the troposphere, perpendicular to the wind direction.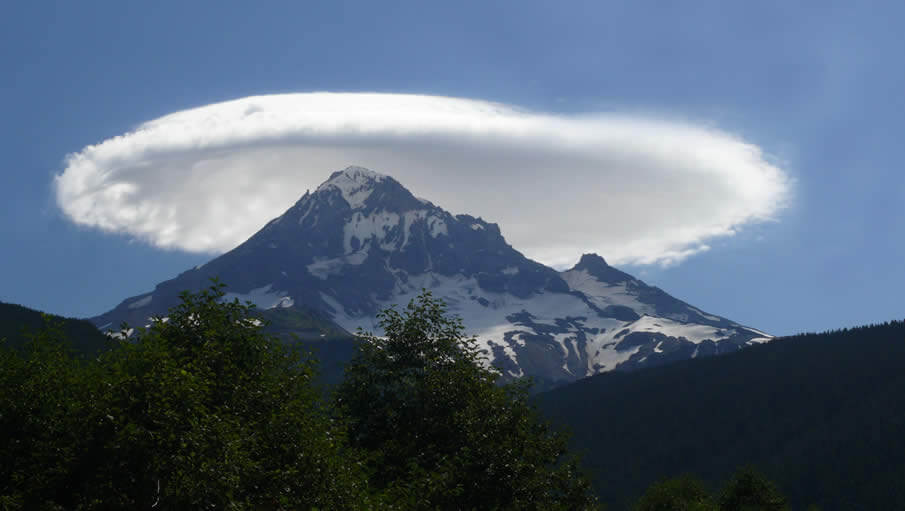 12. Polar Stratospheric Clouds
These clouds form at altitudes of 15,00 – 25,00 meters, in the extreme cold of the polar winter. Due to their high altitudes and the curvature of the Earth, these clouds are illuminated by the sun from below the horizon and may reflect the sunlight to the ground, shinning bright at dawn or dusk.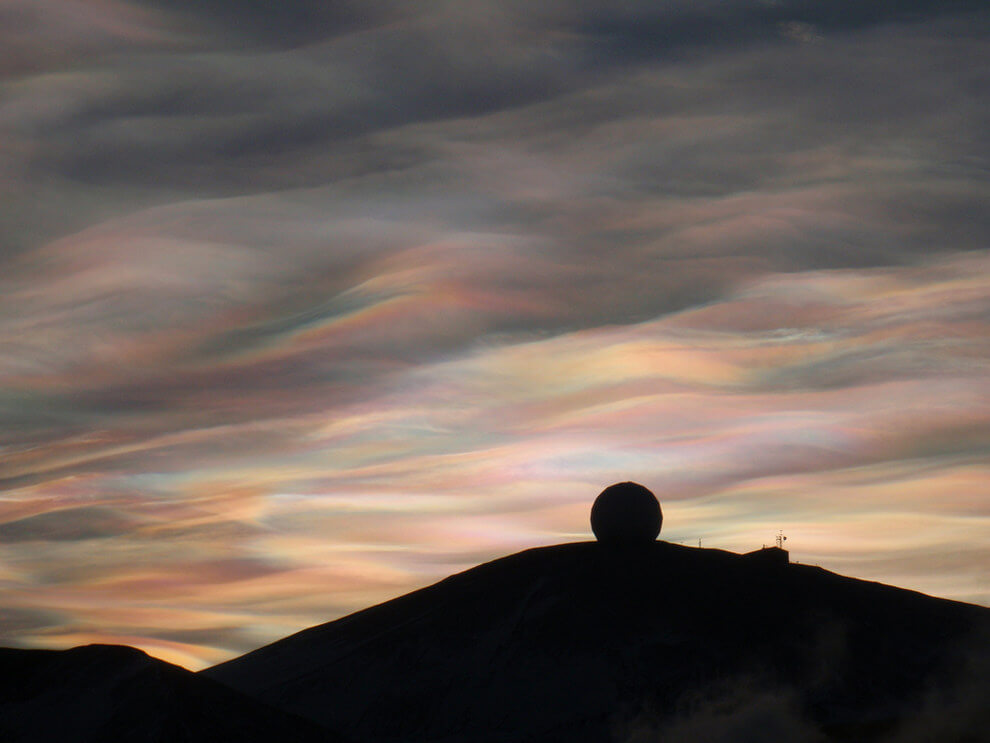 Via ViralSpace