For those grooms looking to be extra romantic with their brides this season, we have a number of wedding surprise ideas you will love.
Considering that the wedding period is a time of gift giving, it can be challenging coming up with the right wedding surprise ideas for the bride. But not to worry, you have come to the right place.
From some of the best bridal subscription boxes to other elegant and creative tips, there is definitely more than one way to create wedding day surprises for the bride. Stick with us to find some romantic surprise ideas that will have your bride blown away by you.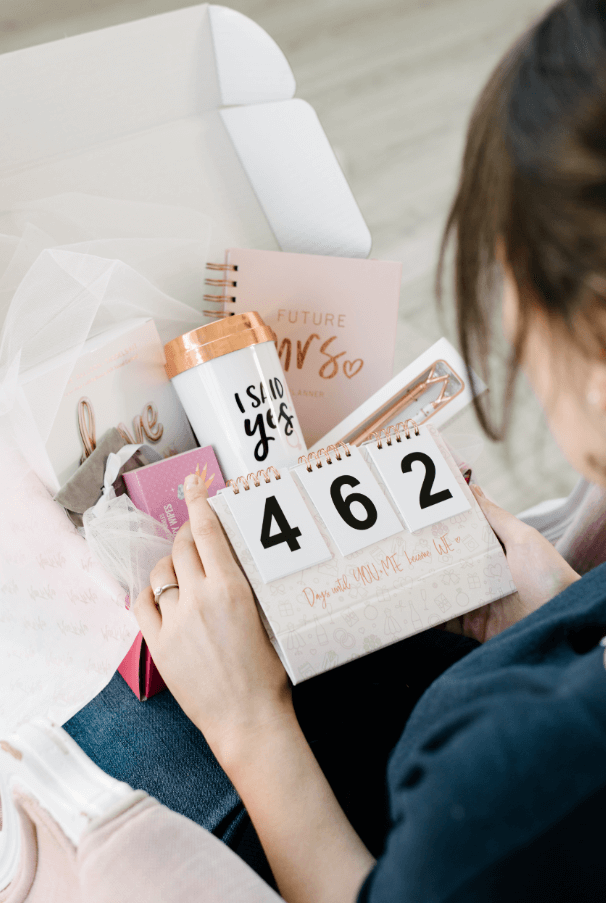 10 ways to surprise the bride
1. Record a Special Wedding Morning Message:
Asides from surprising her, watching a message like this from you can take her day from a 5 all the way to a 10.
Think carefully about the things that you would want to say in the message, pictures you might want to include of special moments that you have had. Her reaction will show you that this is definitely one of the unique ways to surprise your wife to be.
2. Bridal Box Subscription
Consider giving her the gift that keeps on giving. A bridal box subscription is one of the best wedding surprises for a bride. It can be scheduled to deliver personalized and themed wedding merchandise that will not only put a smile on your bride's face, but can also help and inspire her with the wedding planning.
3. A Unique Scent
Perhaps it's her favorite flower or favorite perfume. In any way find a way to wrap this special day in a scent that she will always remember.
This surprise gift for her could be a perfume or range of perfumes, or it could be a personalized silk handkerchief bathed in this most unique scent. Whenever she's cleaning happy tears she would only think of you.
4. Write a Heartfelt Letter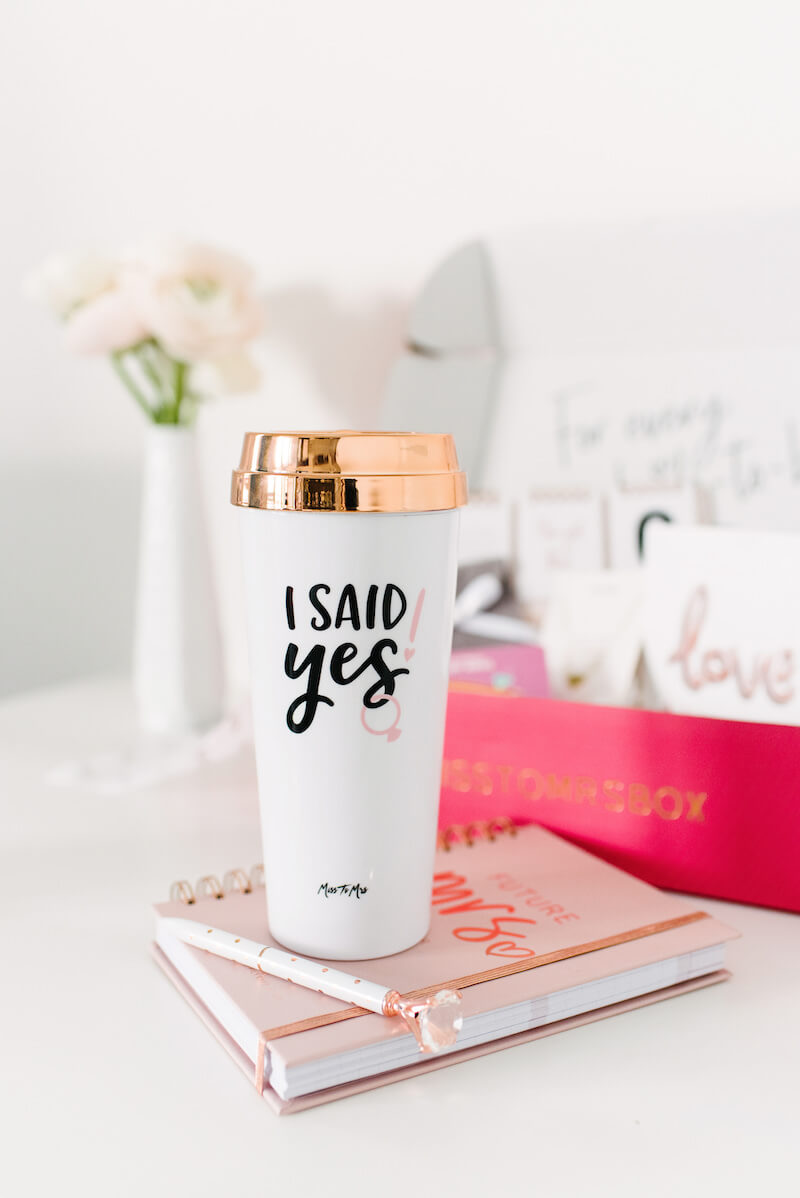 You could do this in your own handwriting if it is legible, or you could get a calligraphy artist to write it for you. Write down a sweet message as a wedding day gift for your bride. Surprise her by hiding it somewhere she would least expect, like in her bridal shoe.
5. Place a Sign Along Her Path to the Ceremony
It could be a romantic message with all the words you've wanted to say but couldn't. It could be a list, reminding her of all the reasons you want to marry her. If you are looking for true wedding surprises, this is one of our top 10.
6. Make Slideshow
To be displayed at the reception most probably. A slideshow of your milestones together and memories. Be sure to include the proposal if you have a video of it.
It could be at the start or end of the video depending on how you'd like it to be creatively. This is one gift to give a bride on her wedding day that she wouldn't see coming if you plan it properly.
7. A Painting
A gift for your bride can be as simple as a painting. She will surely appreciate it as long as it is coming from you. An idea is to get a painting that is inspired by the love that you share and the story behind it. It is one that she will hold dear for a lifetime.
8. A Gift Box
You know your bride more than any other, and the things that she enjoys. Unlike a bridal subscription box, a gift box for a bride will be one single box filled with bridal goodies.
You will be hard pressed to find a bride who wouldn't fall in love with this gift of luxury and pampering.
9. Get Her Favorite Flowers
You cannot fail with this one. Flowers will always make a girl smile. You can have them delivered first thing in the morning on your big day.
This will show her that even with all the fuss and preparation for the wedding, you still think of her every time you wake up.
10. Romantic Firework Display
Allow your day to end with a bang. In addition to the wedding subscription box, letters or flowers, you could order a fireworks display for the tail end of your big day.
This is something you will both watch together. It will signify the end of the celebration, but the beginning of your lives together. Definitely a great way to surprise your bride, that you will both enjoy.
As a groom to be, finding wedding surprise ideas for the bride might not be as easy as you first imagined. However, with some assistance, some tips and suggestions, you can surely come up with the best way to give her a gift that she will love and appreciate.
To ensure that it is truly a surprise, ensure to enlist the help of friends or family members who can keep a secret for as long as is required.
Secrecy is essential in surprises, and you wouldn't want to fail at this one task. Allow the inspiration from each of these surprise ideas help you find just the one that is meant for the woman of your dreams on your special day.