Meet Sam ( 23,left ) and Alex ( 25 ), these cute sisters has always been close and upbeat, so when they got the news Sam was diagnosed with severe aplastic anemia when she was in highschool, they knew they are going to fight this and win!. This is a life threatening blood disorder that can only be cured through bone marrow transplant.
The first obvious step was to test the entire family for a DNA match to help Sam get better, unfortunately, no one matched and Sam was put on the National Marrow Registry and waited for years.
Those who know Sam can tell you she's not the one to leave things to fate, so what they did next wasn't a surprise to many. Sometimes in life you have to put fate in your own hands. They decided to sale their cars and bought this van to go on a life saving course…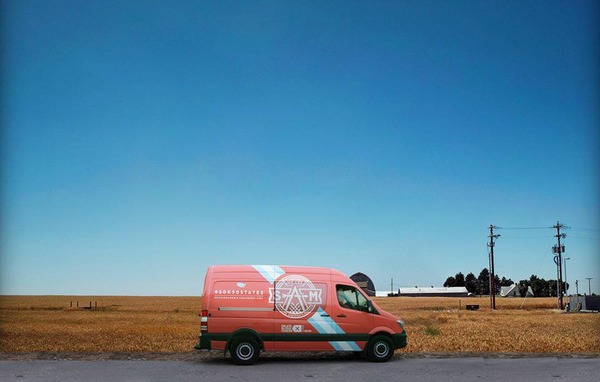 They made a promise to each other that they will go to all 50 states in search for a match for Sam.
They have been driving since January and each stop they make, they set up a table and ask people to sign up for the National Bone Marrow Registry.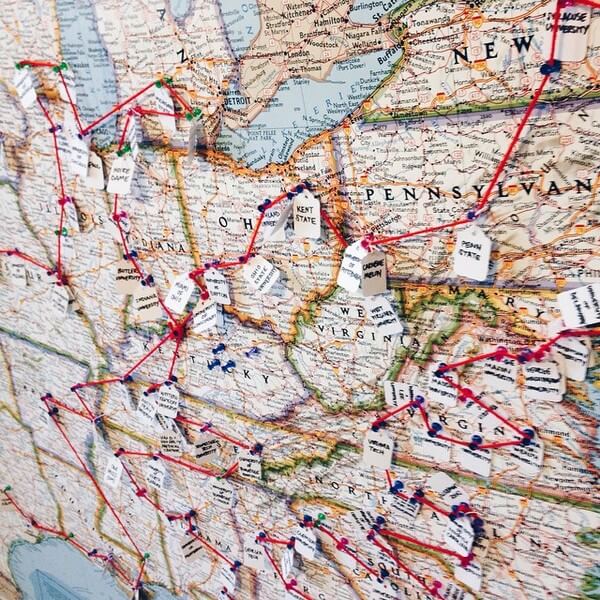 Researchers show that younger people, usually between ages of 18 – 44 are most likely to lead to a successful match. So Sam and her sister visit a lot of colleges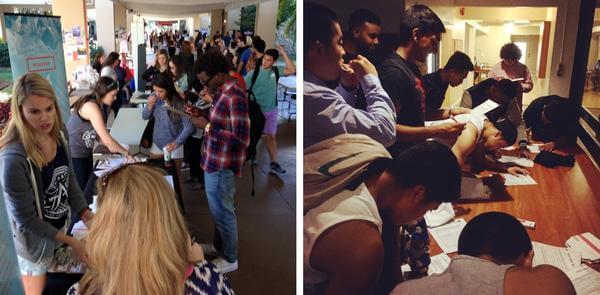 You can imagine it's no picnic and not just a fun road trip. If they get sick, they keep moving. if Alex is sick she just puts a mask on her mouth and nose to reduce the risk of affecting her sister's compromised immune system. Sam takes 20 pills per day just to get by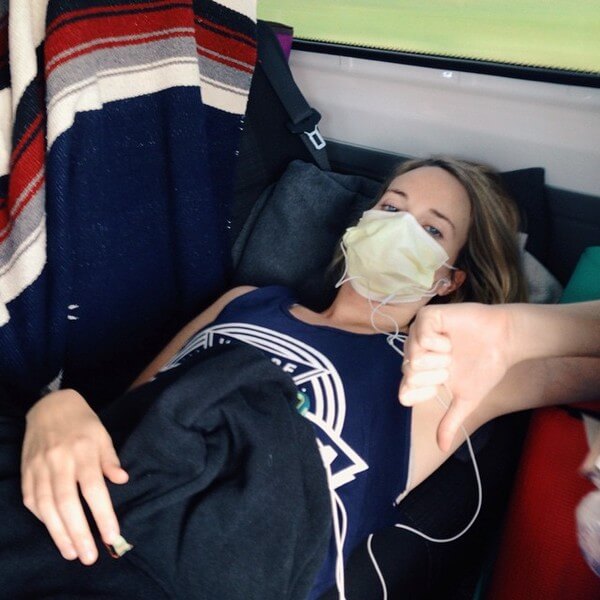 The truth of the situation is that they hear " No, thank you " most of the time. They only have a few seconds to try and explain to complete strangers about this process and usually it's very hard. For every person that says " No " they wonder if he could have been a match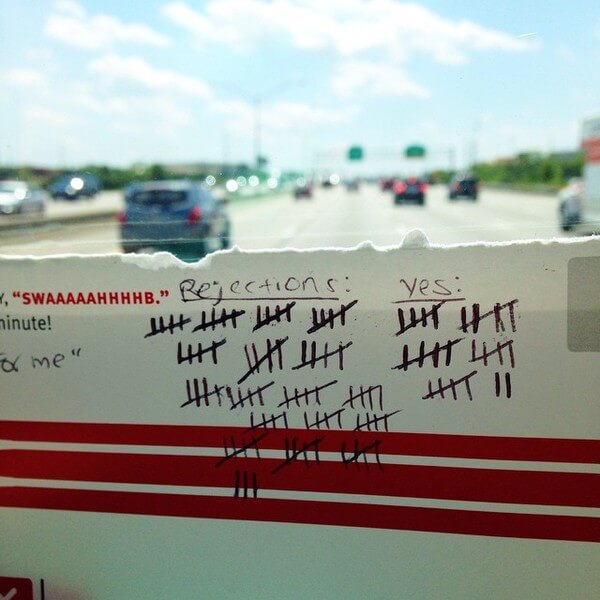 Despite the challenges, Sam and Alex signed over 13,873 people for the registry. 115 of these people actually had a match with someone who desperately needs a bone marrow transplant.
This awesome guy is named Connor. He signed up and now he gives a second chance in life to some guy or girl who really needs it. unfortunately none of the 115 were a match for Sam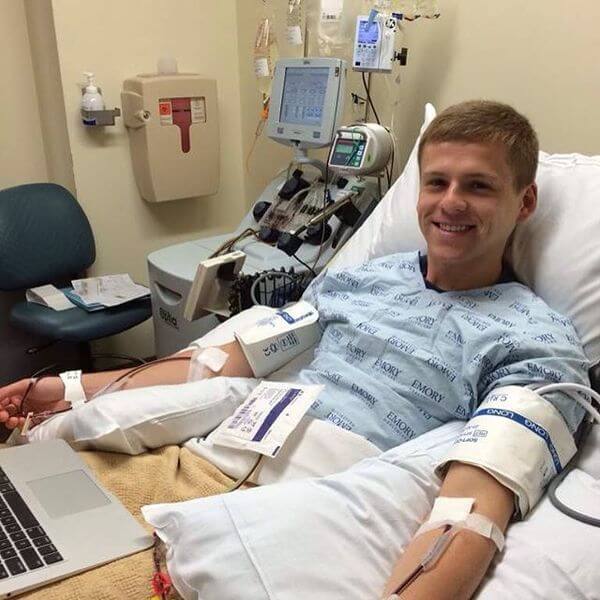 Sam and her sister share a unique tattoo,it may look like random numbers and letters but it's actually a Human Leukocyte Antigen sequence. It's the code of proteins that identifies the DNA match that would save Sam's life.
Sam and Alex are still on the road looking for a match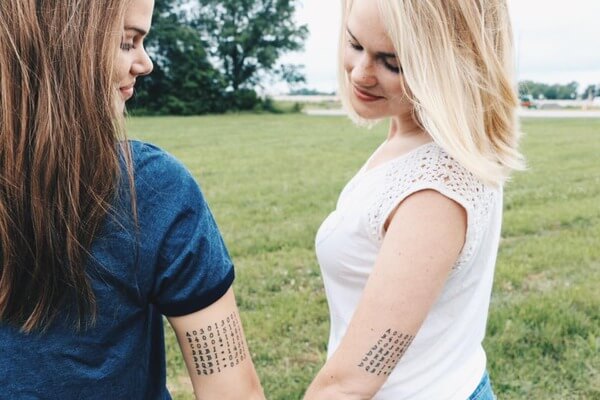 Sam and Alex will be at Austin Texas on November 11th to give a speech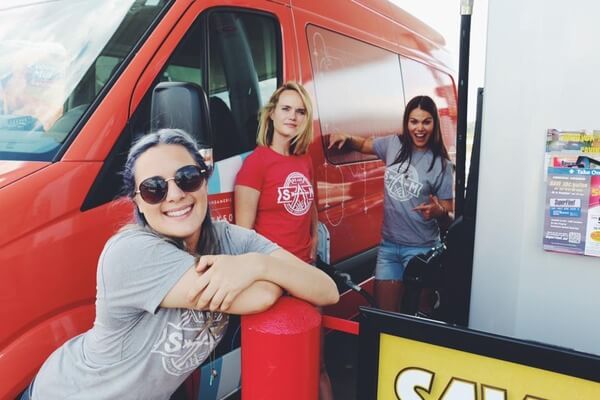 A non profit organization contacted Sam and Alex to host them on a TED talk. They will be there with their table, so if you are in the area please consider stoping by and help University of Texas at Austin on Wed. November 11th – 6:30PM. here is more info : Facebook – and it doesn't matter where you are, consider signing up for the National Bone Marrow Registry, you could save a life! deletebloodcancer.com
Source: Imgur | sharingamericasmarrow.com