Airplane landings are always the hardest, especially when you've got a hundred people's lives on your shoulders. There are airplane captains who are world-renown for their landings that saved lives in the most unexpected ways: like Capt. Chesley Sullenberger landing a jetliner onto the Hudson River in 2019 or a very skilled stunt pilot who touched down onto a Suffolk County road. They nailed it, but Tommy Fitz is in a league of his own.
If you've never heard of him, then read on. If you've never heard of a man who landed a stolen plane on St. Nicolas Avenue, in northern Manhattan, then you know nothing of what it means to be a badass.  Imagine you are a little intoxicated and determined not to lose a barroom bet. You steal a plane from a New Jersey airport and land it just in front of the bar where your friends have been drinking. No victims, no casualties, a perfect landing.
A very fine parking, Mister Tommy Fitz!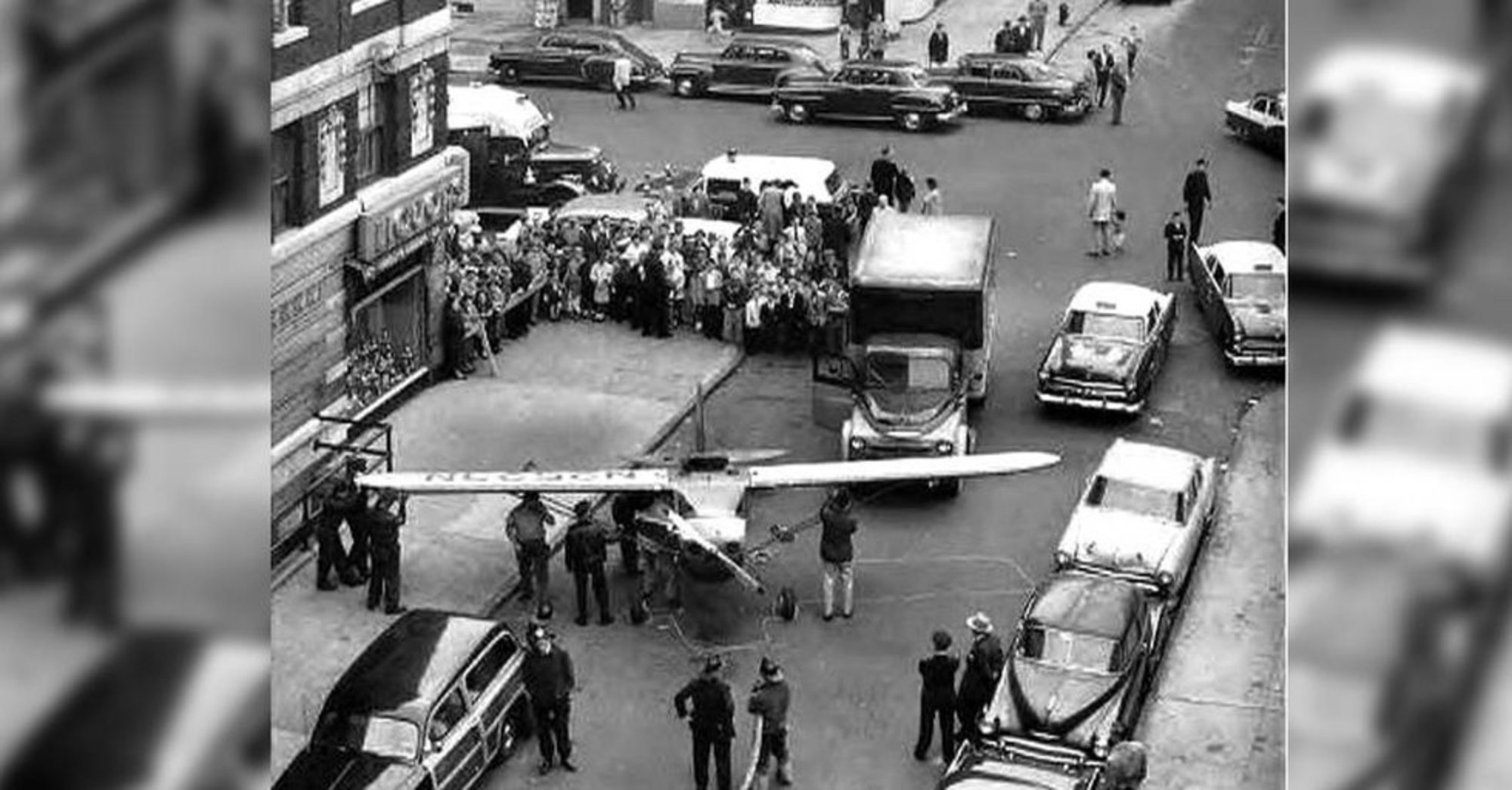 Tommy Fitz did just that. And he did it twice in 2 year time. He just landed his plane perfectly, in the dark, after a night of drinking and just got charged with wrongdoing. Did we miss something?
It first happened on Sept. 30, 1956, at around 3 a.m. The New York Times called Tommy's first landing a very "fine" one, "a feat of aeronautics".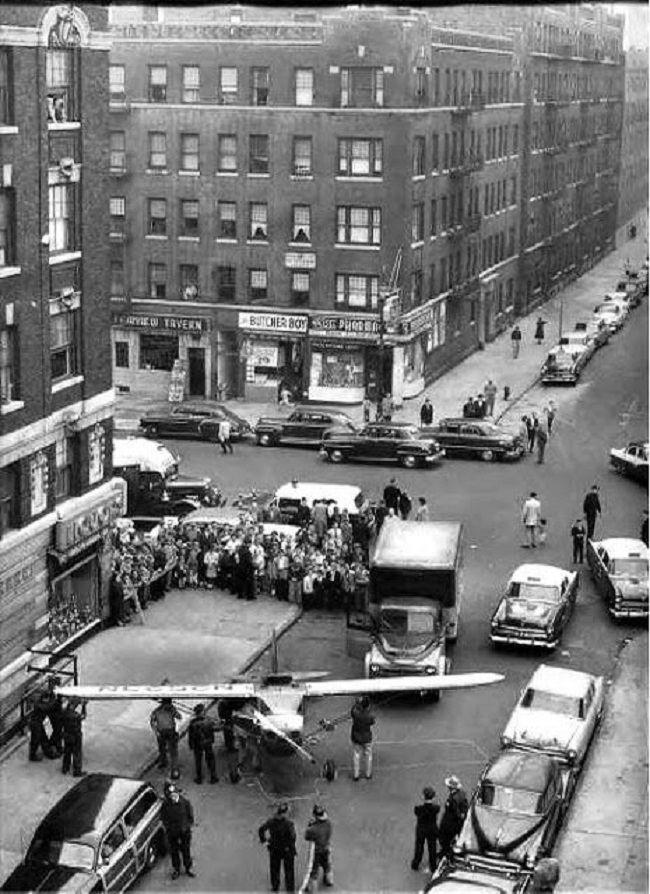 Then he did it again, on Oct. 4, 1958, just before 1 a.m. He touched down on Amsterdam and 187th Street in front of a Yeshiva University. Mr. Fitzpatrick told the police that he'd done it again because a bar patron didn't believe that he had done it the first time. It "landed on a street with lampposts and cars parked on both sides," a witness said. "It was a wonder – you had to be a great flier to put that thing down so close to everything.'' What the….?
Yeah. You might be wondering: "Who is this man?". Well, he was a Marine fighting in the Korean War, a very adventurous type, courageous and always looking for the fun things in life.
Via New York Times