| We participate in the Amazon Associates program and may receive compensation when you click some links in this article | 
These skull fire pit logs are one of the coolest things we ever wrote about, no joke. At first sight these pictures look like a horror movie scene where the killer burns the remains of its victims in a fire, but these skull shaped fire logs are actually just that. They are meant to be awesome decorations for your fireplace to wow your guests, and boy do they do a good job right?
These cool skulls were made by Formation Creations and they come in White, Black and Brown. The material is heat tolerant ceramic and lava granules with a layer of steel to structure. These are cheap, they will set you back roughly $65 so if you plan on getting a full set know it comes with a price. But if you feel your fireplace will never be complete without these amazing skulls decorating, by all means go for it. More info: White, Black, Brown
Spring is just around the corner and that means fire pit season is just kicking off, nothing like sitting around the fire staring at her dance and pondering your entire existence right? Maybe with a cold beer in your hand and your lover at the next.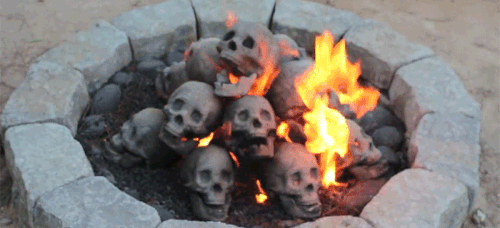 These skull fire pit logs are made in America and can fit any propane or natural gas fire pit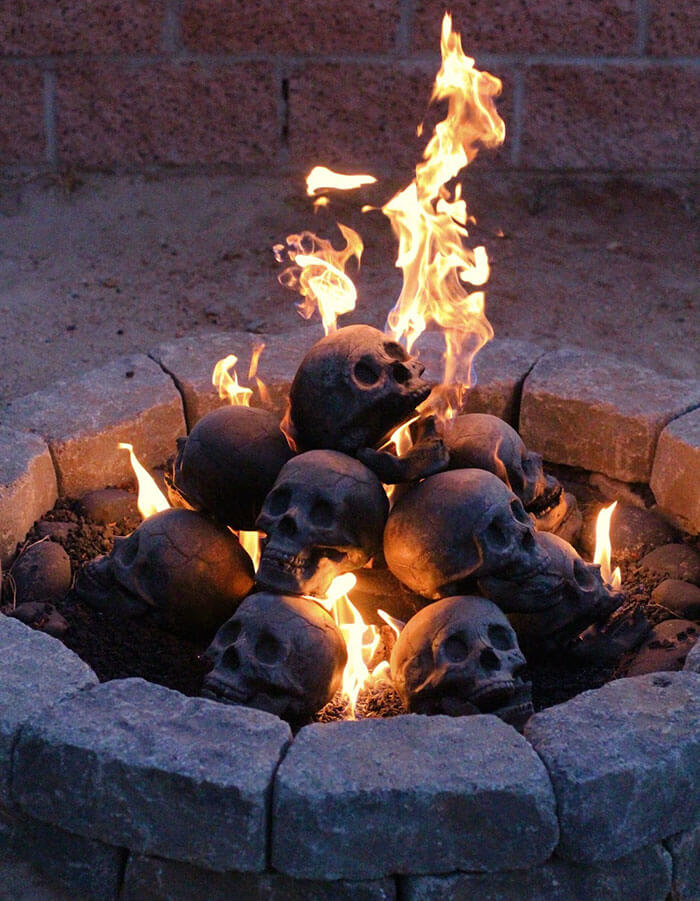 Here's a short video showing how they burn:
It's not really clear how they will hold up in a classic wood fire pit, but the creator says the skulls are made from the same type of ceramic material NASA uses to test their rocket engines, so it's pretty durable for sure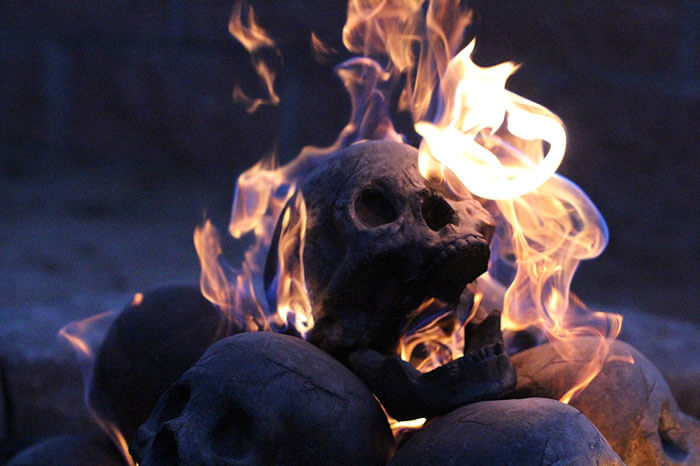 The skulls are said to withstand temperatures of up to 3000 fahrenheit and they are also heavy to not move on strong wind gusts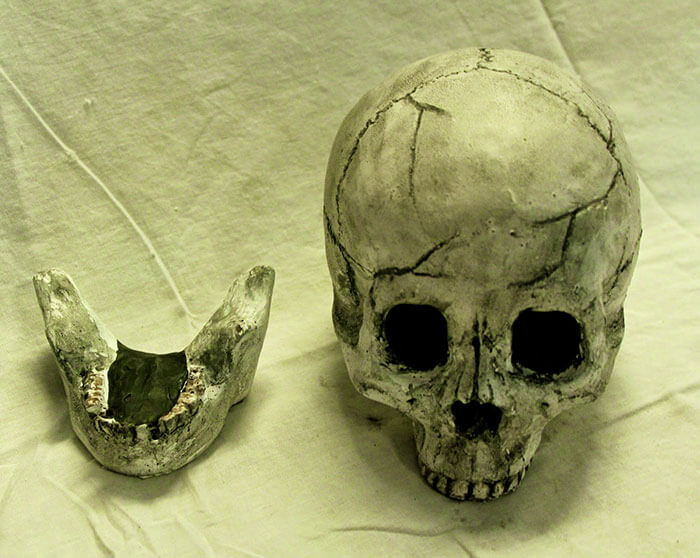 The design is pretty accurate to one of a human skull, for obvious reasons the creator wanted to make the effect of a creepy human skull fire pit, and it works!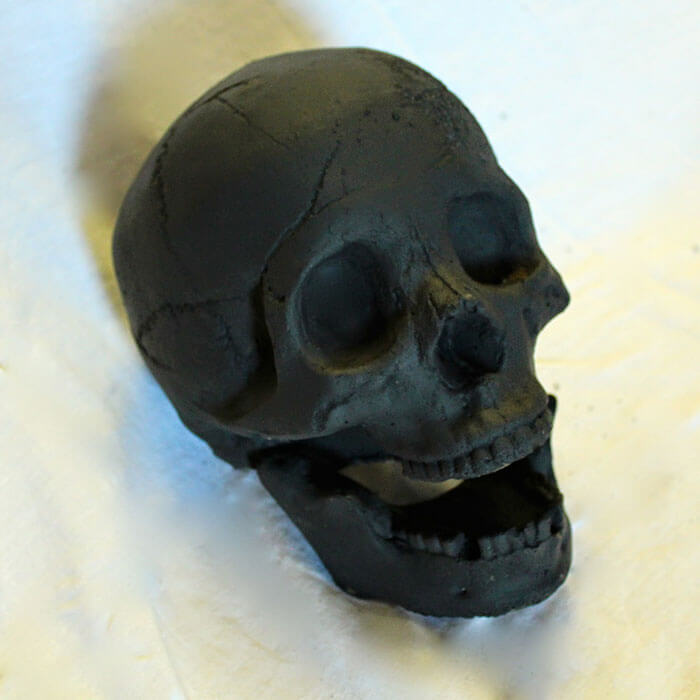 You can get these in three colors: Brown, Black and White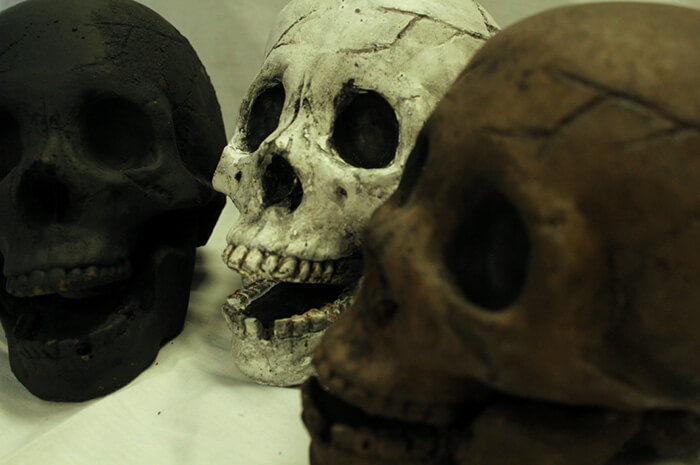 Throwing this into the fire pit will make your bon fires parties the talk of the neighborhood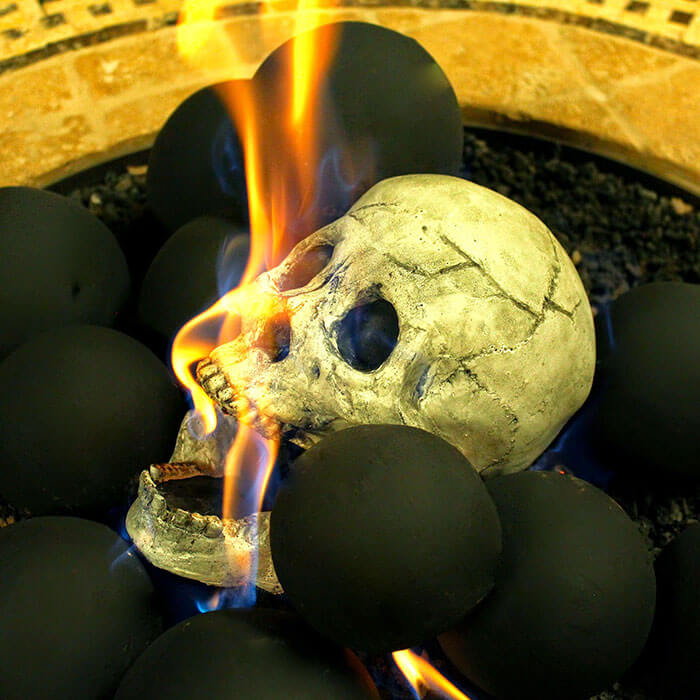 Another video showing the burn during night time:
Amazing!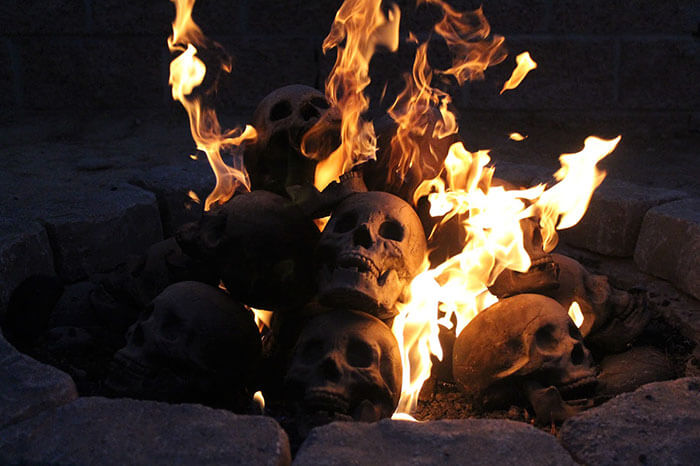 Get the Black color here, Brown Here and White here.