A surviving baby is carried off after a Syrian airstrike in Damascus.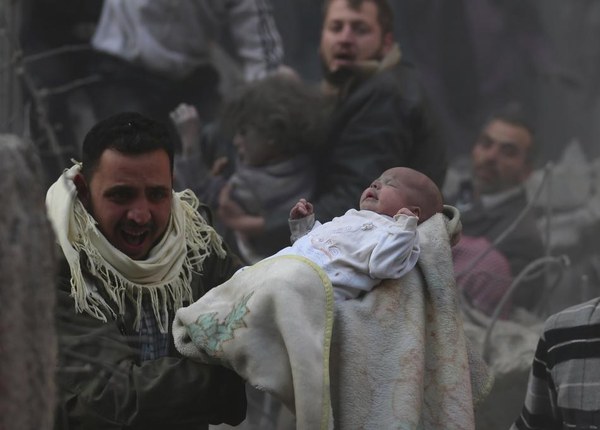 African immigrants attempt to cross into the Spanish enclave of Melilla.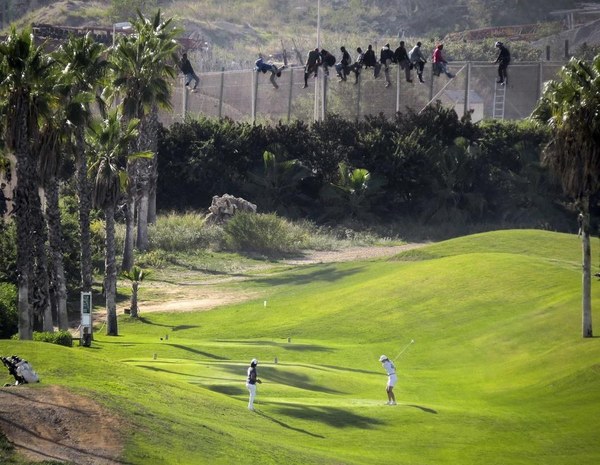 A woman mourns after her sister died from Ebola.  Traditional burial rights were suspended due to concerns over the additional risk of spreading the disease.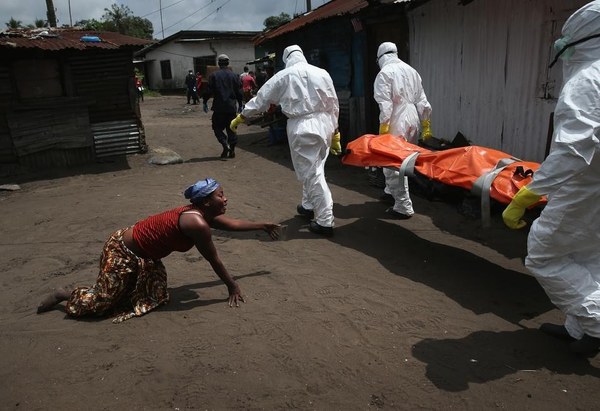 After a seven decade relationship, Vivian Boyack and Alice Dubes were finally able to be married in Davenport, Iowa.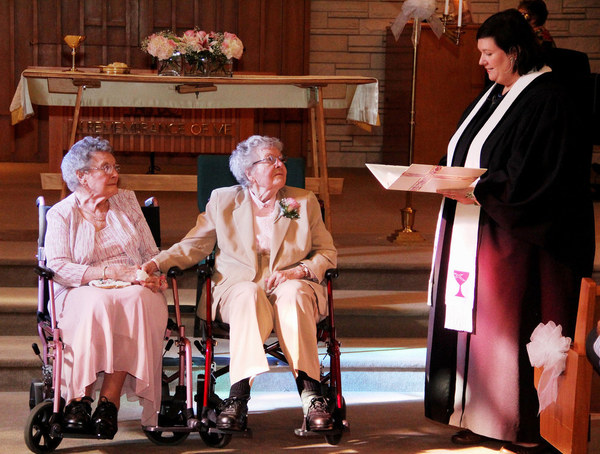 While Rabbi Shmuel Rabinowitz looks on, Pope Francis prays at the Western Wall in Jerusalem.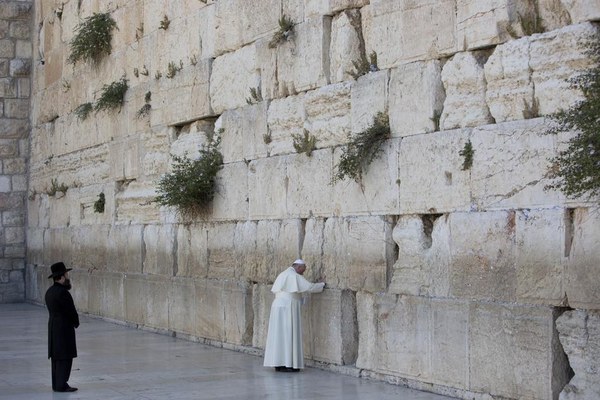 Sgt. 1st Class Leroy Petry holds his prosthetic hand over his heart while saying the Pledge of Allegiance.  Petry received the Medal of Honor while serving in Afghanistan in 2008.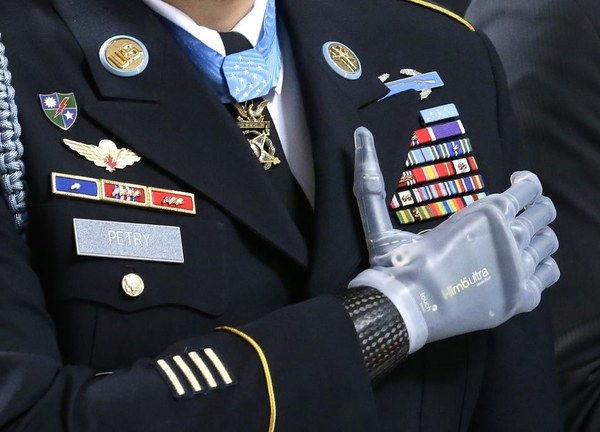 Cpl. Nathan Cirillo, a 24 year old in the Army Reserves, was shot and killed while guarding the Tomb of the Unknown Soldier.  The dogs at his home peek under the gate where flowers and flags have been left behind in remembrance of the soldier.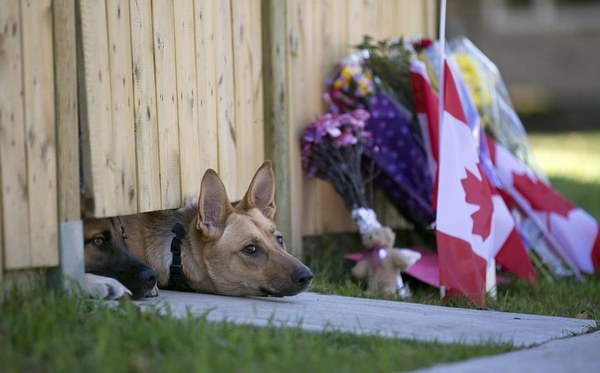 Thousands of residents in war-torn Syria line up to receive food.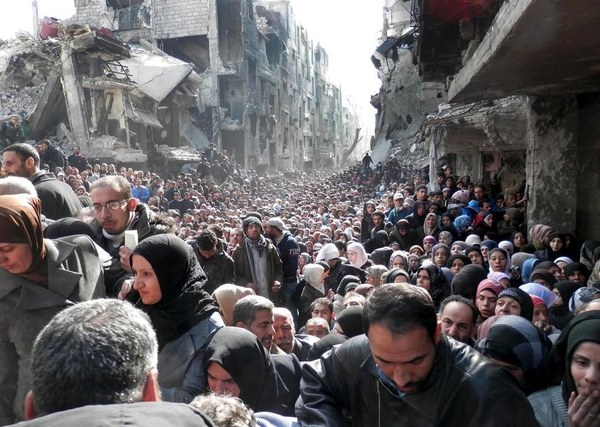 A single child watches NYPD officers as they mourn the loss of Officer Dennis Guerra who died while responding to an arson fire in Coney Island.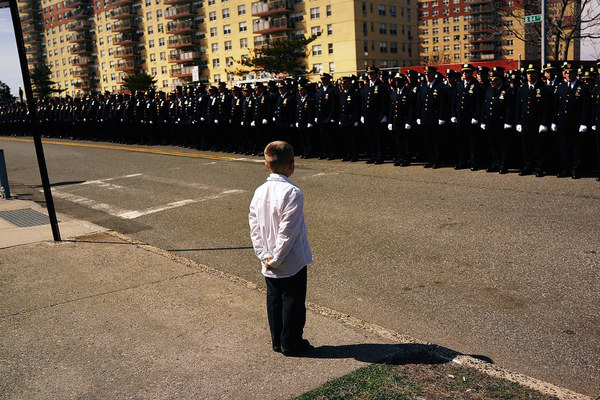 An Orthodox priest gives a final effort to bring peace between protesters and police in Kiev, Ukraine.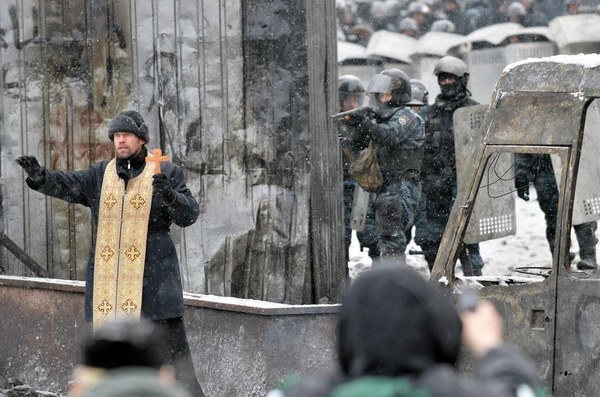 Jewish and Palestinian women trade unpleasant gestures as they pass in disputed territory.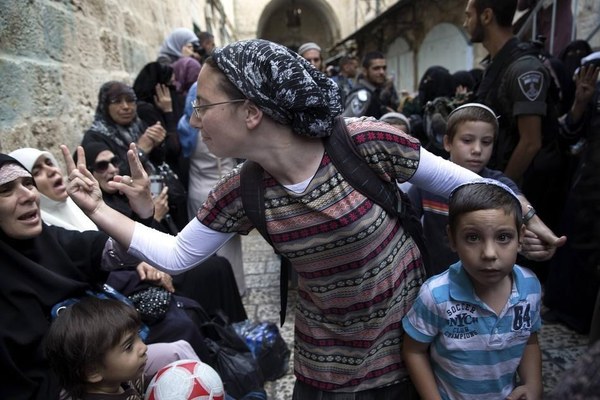 Riots and protests occurred in Ferguson, Missouri after an officer shot and killed an unarmed man.  This man is returning a tear gas canister back at the police.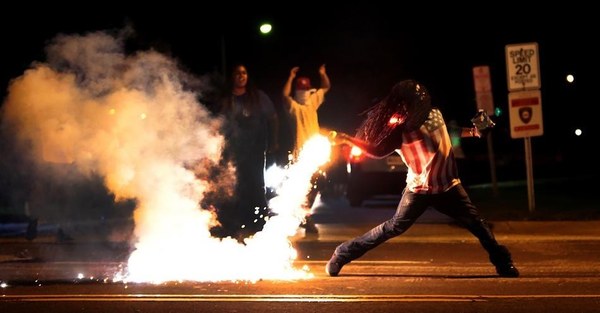 Veteran Fred Holborn pays respect to British soldiers lost in WWII at the Gold Beach near Asnelles, France.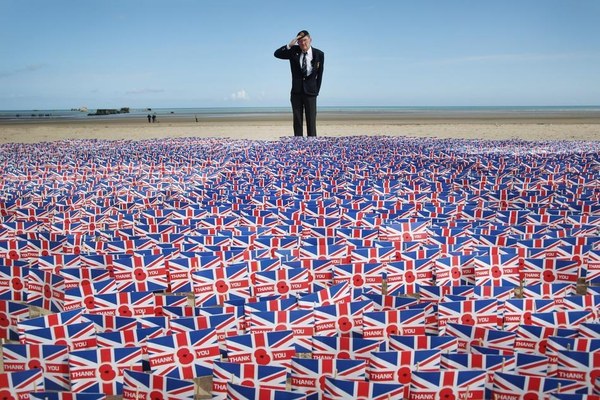 These men in Saudi Arabia enjoy the 2014 World Cup game between the Netherlands and Australia courtesy of a laptop in the desert.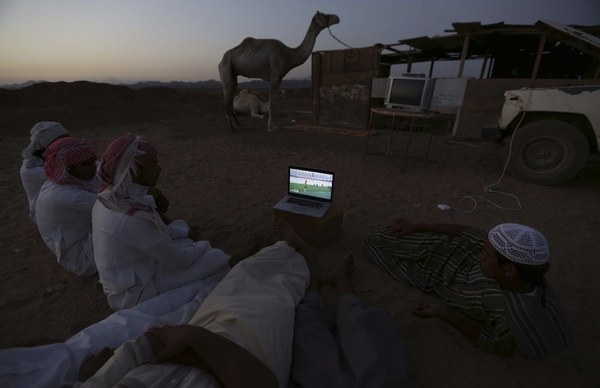 A Honduran boy watches a movie while being detained at a Border Patrol facility in McAllen, Texas.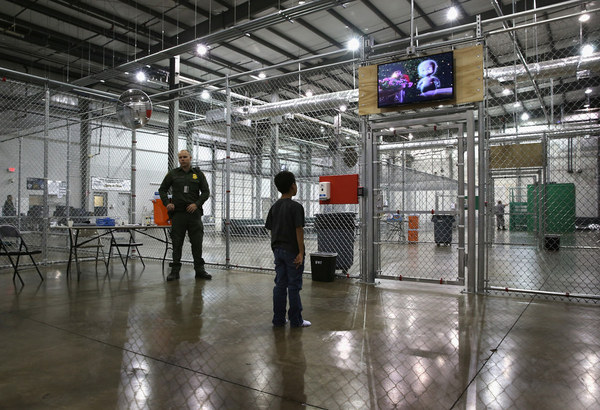 After seeing the blood soaked clothing she was wearing when attacked by the Taliban, Nobel Peace Prize winner Kailash Satyarthi breaks down into tears.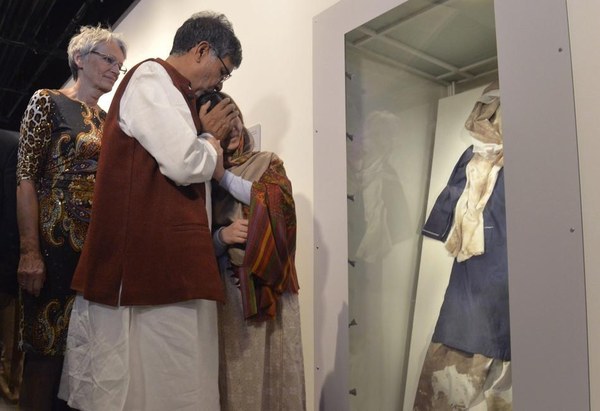 An officer disperses protesters near Taksim square.  The protests commemorate the one year anniversary of the Gezi Park and Taksim Square demonstrations.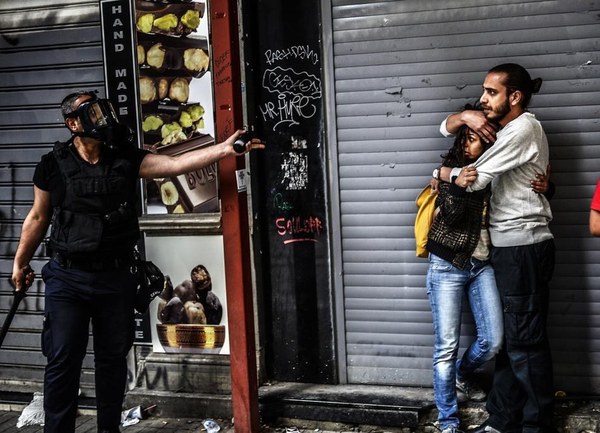 Before removing the noose from the neck of her son's convicted killer and saving his life, she slaps him during the execution ceremony in Iran.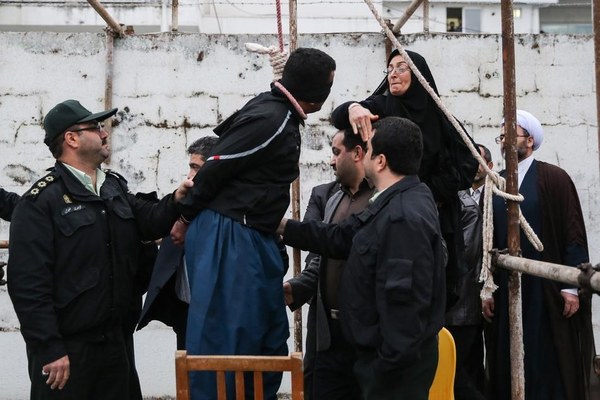 Families separated by the conflict between North and South Korea meet for a reunion in North Korea.  The goodbye is emotional for both sides.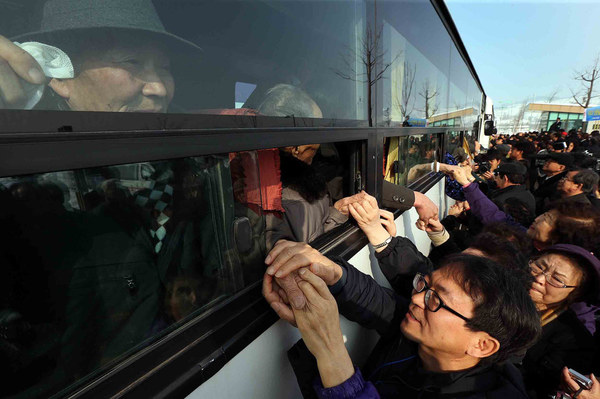 A boy cries out for his father, Gaza police chief Tayseer Al-Batsh, after he and 18 others were killed during an Israeli airstrike.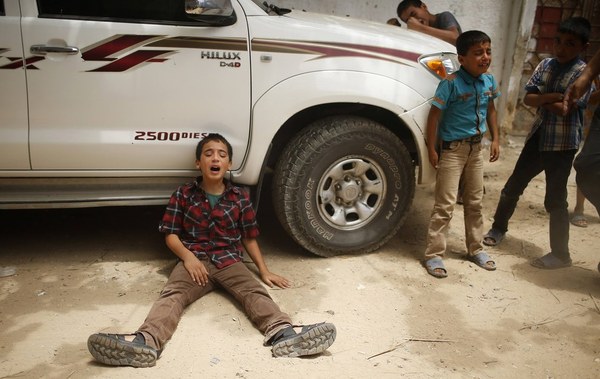 A photo of an ISIS fighter in a propaganda video.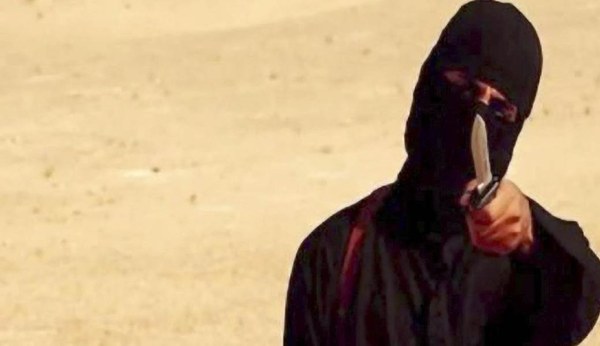 Sgt. Ryan Stark says goodbye to his German Shepherd K9 partner who was stabbed and killed by a burglary suspect.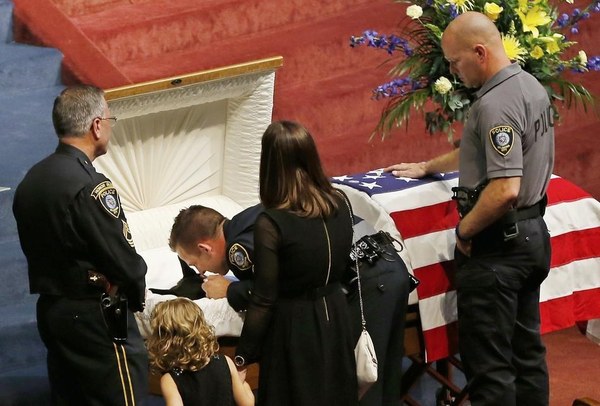 Jeffrey Fowle and his son reunite after he was detained in North Korea for 7 months for leaving a Bible in public.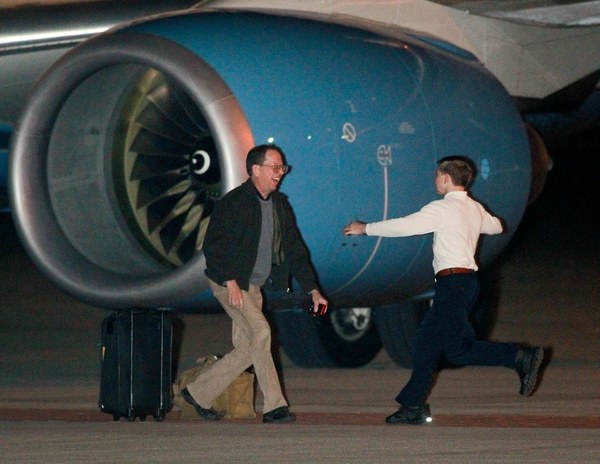 A ballet performance at the Nka-Thuto Primary School.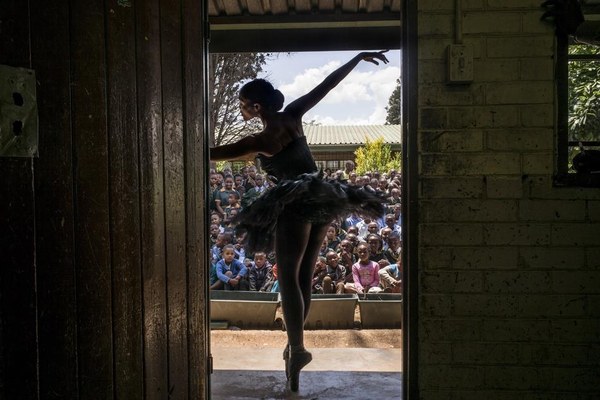 Villagers gather in India after two girls, age 12 and 14, were raped, killed and hung by their attackers.  The villagers staged silent protests regarding the inaction of the police.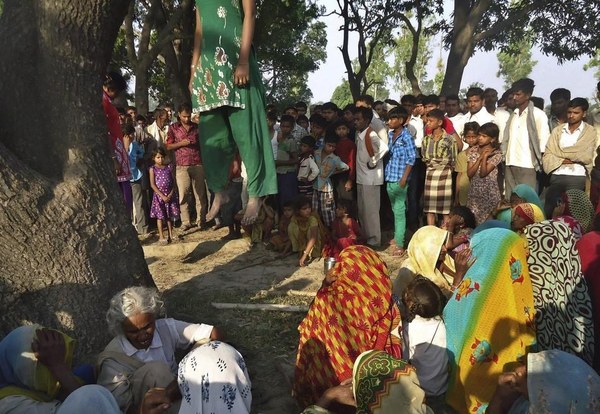 The Bishop of Tuscon gives communion across the Mexican border in Nogales, Arizona.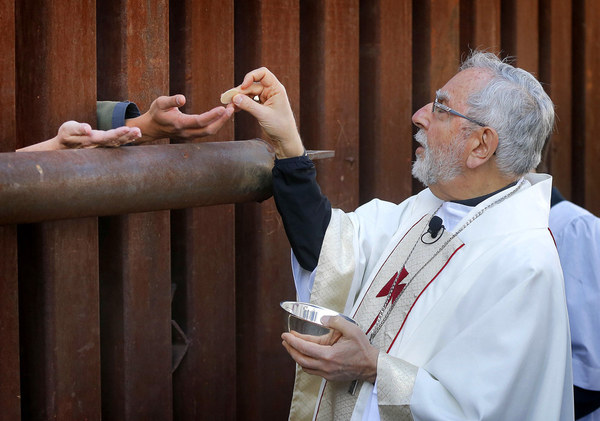 A girl kisses her father after he was injured in a car bomb attack in Syria.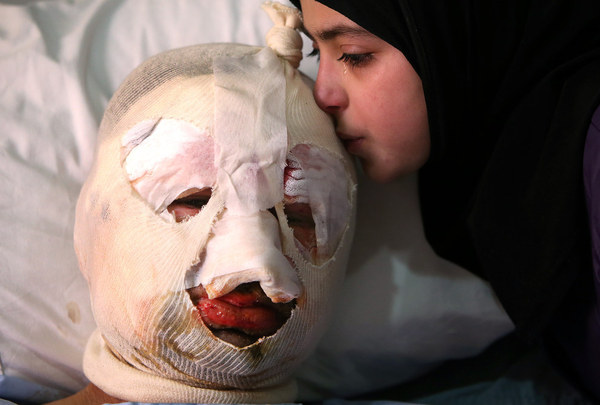 A hostage in Sydney, Australia runs to officers after being released.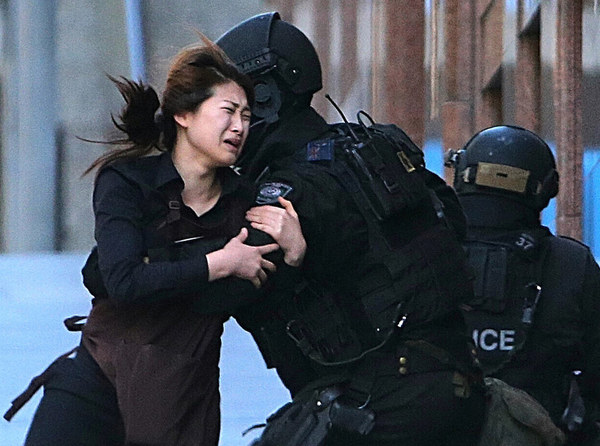 Thousands of Mexican residents protest after local police allegedly turn over 43 young students to a drug cartel in southern Mexico.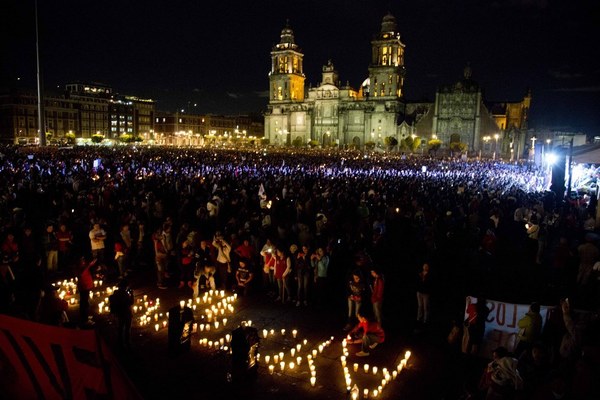 Michael Brown Sr. cries out in pain as his son's casket is lowered.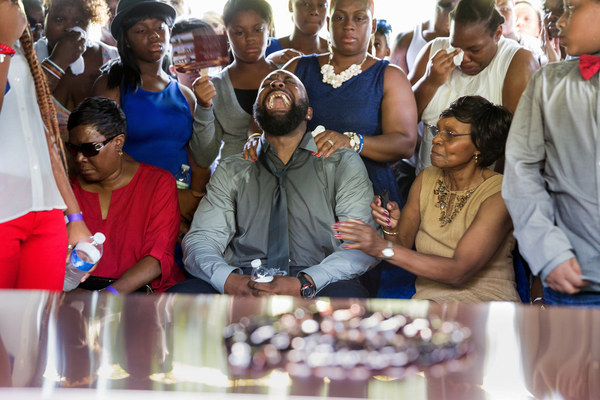 Canadians mourn as the body of a Royal Canadian Police officer is carried after being shot by a gunman on a shooting spree.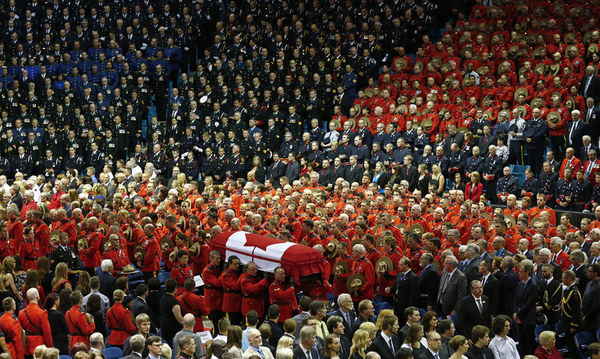 This healthy giraffe was shot and autopsied in front of visitors at the Copenhagen Zoo.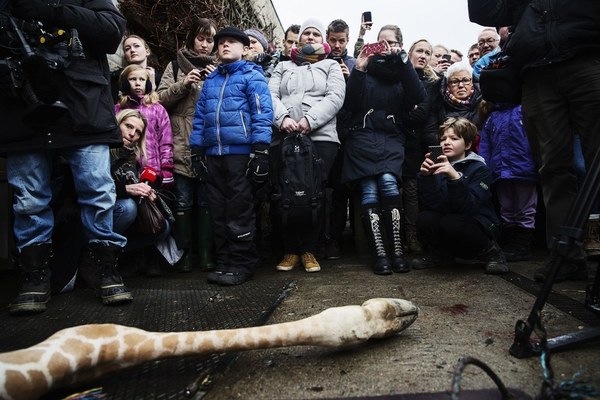 Taliban fighters killed 132 students and 9 teachers at a school in Pakistan causing the largest massacre seen in this country in years.  Parents in this photo mourn the loss of their children.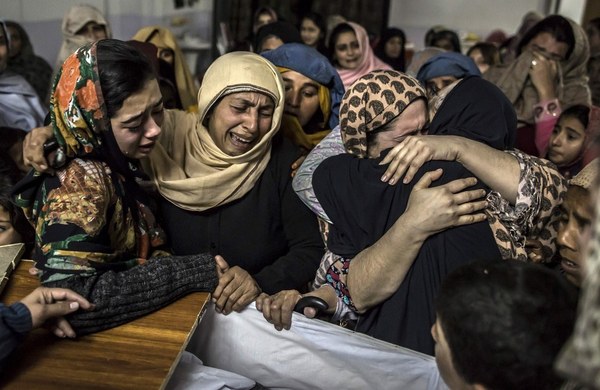 A Portland police officer and protester hug at a protest in support of the Ferguson, Missouri protests.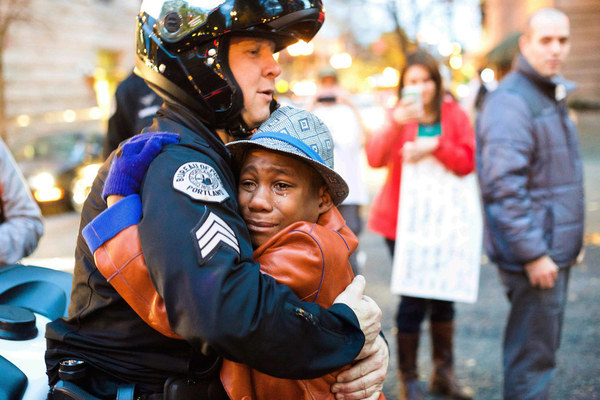 The worst floods in 120 years caused hundreds of thousands of residents of Bosnia and Serbia to be displaced.  This solider rescues a baby from the flood with the help of a helicopter.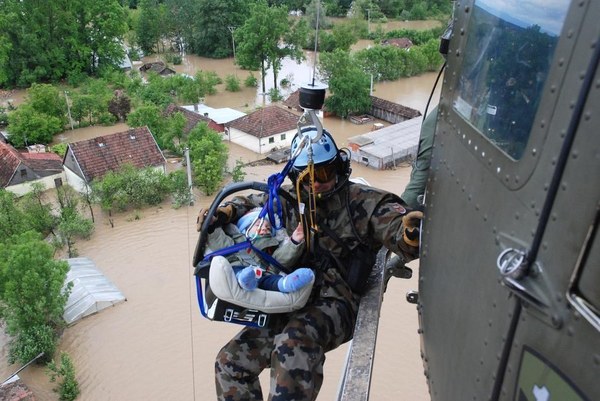 The site of a marina on Huntington Lake after years of drought in California.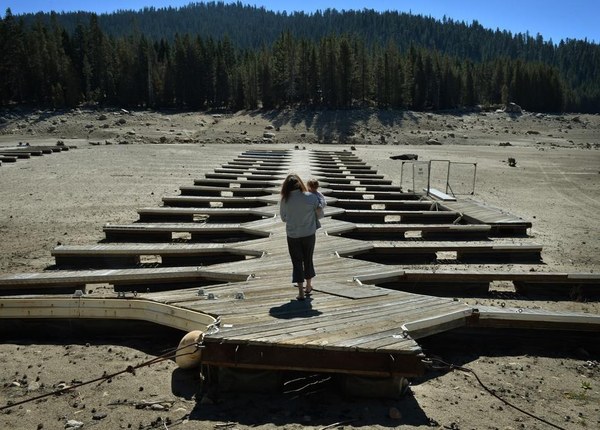 This young girl is injured by police while protesting the death of a 15-year old boy who was killed while protesting the government.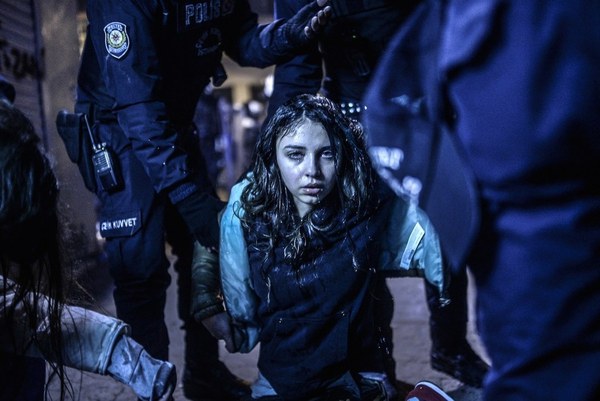 Iraqi women show the sign for victory after voting in Baghdad.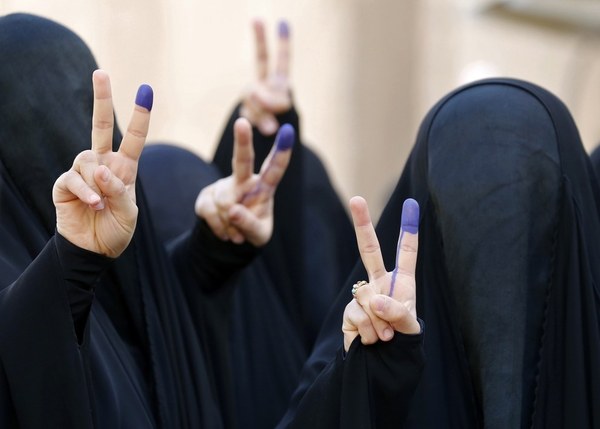 This Pakistani man waits for relief supplies to be dropped after flooding caused by monsoon rains.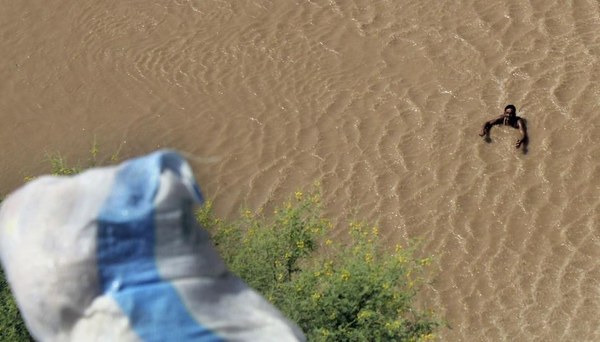 Mount Sinabung erupts in the background as children play.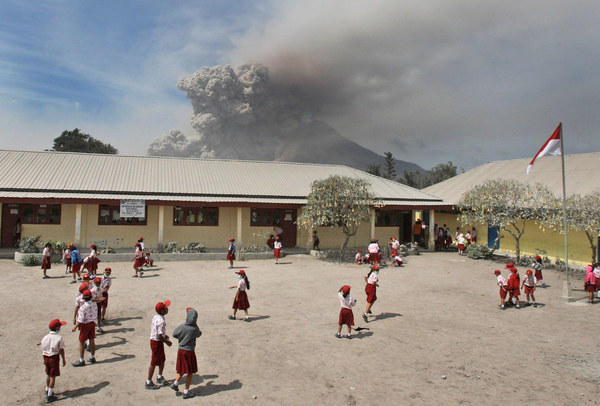 Protesters in Hong Kong  protest suffrage by holding up their cell phones outside the headquarters of the Legislative Council.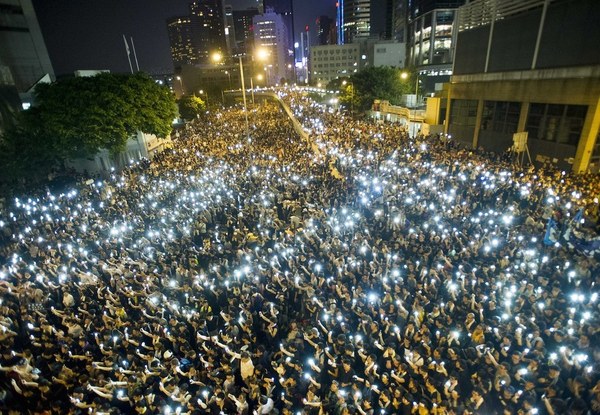 Uncontacted inhabitants of this tribe in Peru recognize an aircraft flying over their jungle village.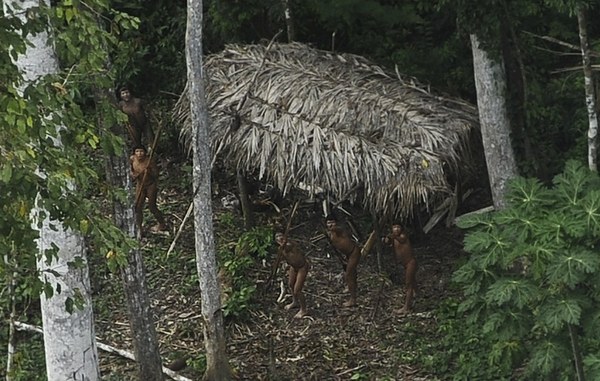 A child suspected of Ebola is carried by a doctor at a treatment center in Liberia.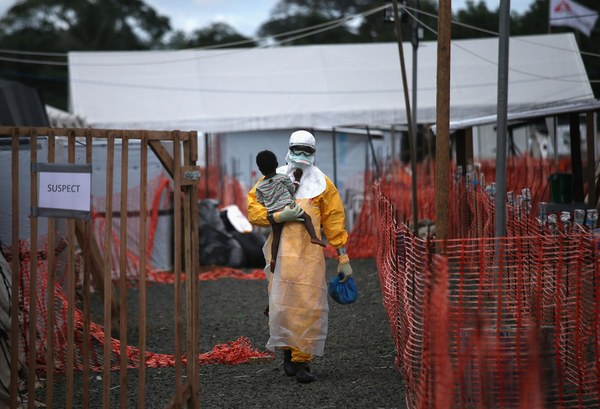 A child hides under Batman's cape in the streets outside the World Cup in Rio de Janeiro, Brazil.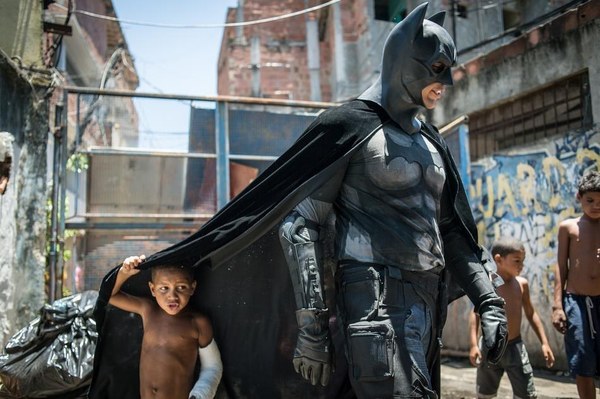 A rainbow covers a tent city of Kurdish refugees.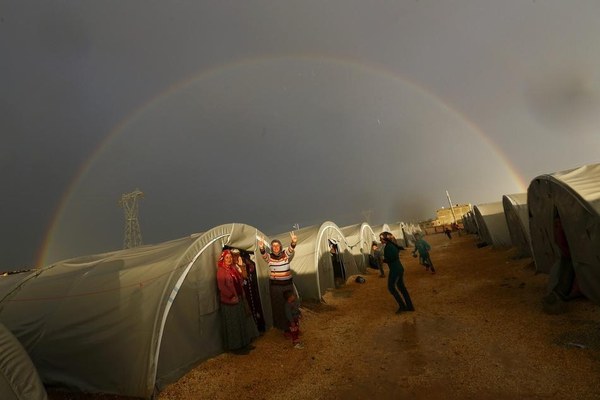 Source: Buzzfeed