Do you ever have a need to use your phone while you're driving, but you don't want to hold it and steer because that's illegal? If your answer is yes, you might need The Claw. The Claw is a flexible reptile hand made to hold your phone between it's three scaly fingers. It comes with either a suction cup for mounting it in your car or a wire stand for your desktop or nightstand.
The Claw was created by a guy named Jon who said in an email to Erin Carsten at dudeiwantthat.com "I like weird things. As it so happens I make weird things too." Obviously this guy has a talent for strange.
The Claw comes in either red with black nails or black with red nails and it's made of urethane elastomer. If you have a need for this weird invention, you can see it here or get it through the JONTHINGS online store. Leave your opinions in the comments section and tell us what you think of this weirdly awesome invention!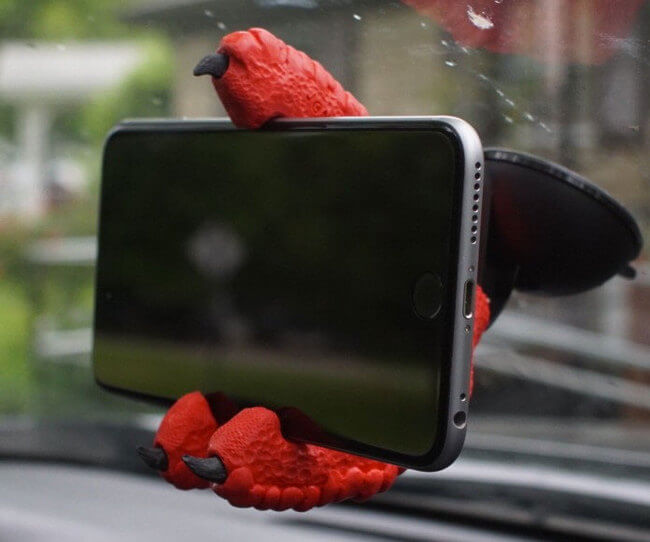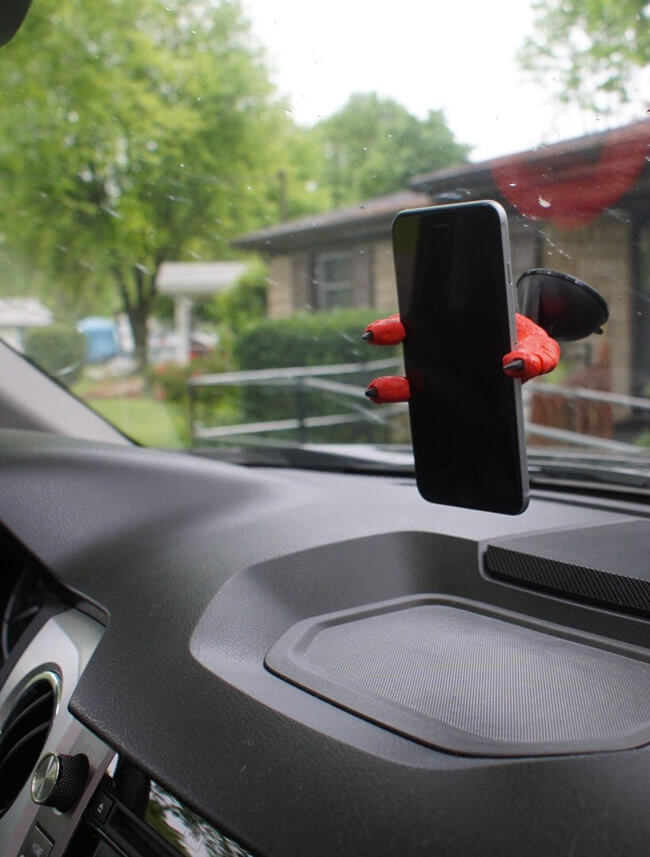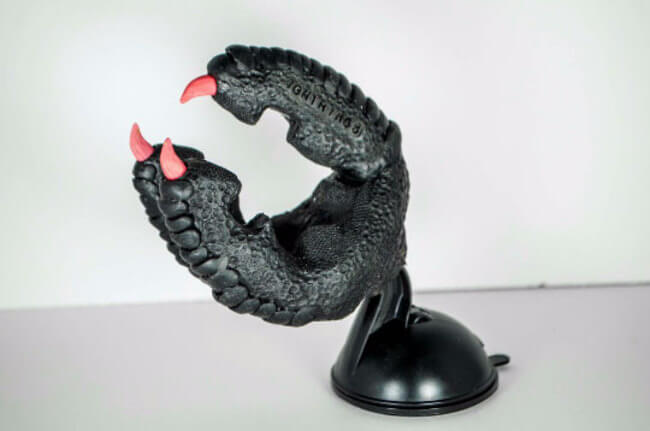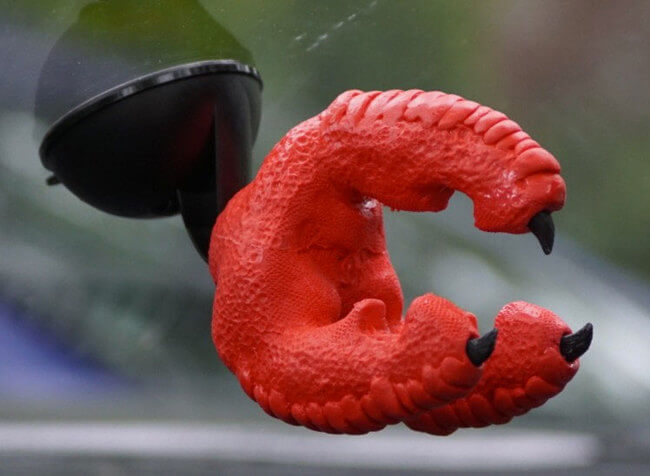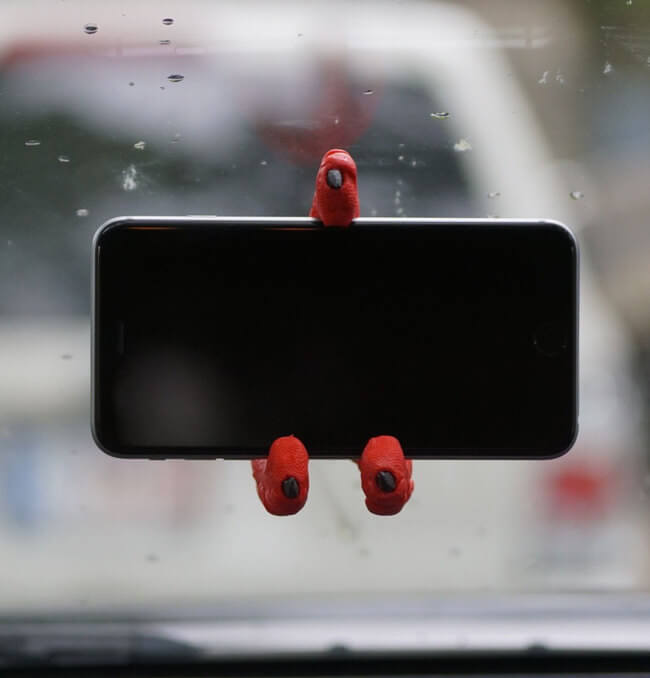 Source: dudeiwantthat