This car is seriously changing the rules 
1 : 300 miles on 1 charge 
The model s Tesla can drive 275 miles on a single charge , compared to only 100 miles of the next best car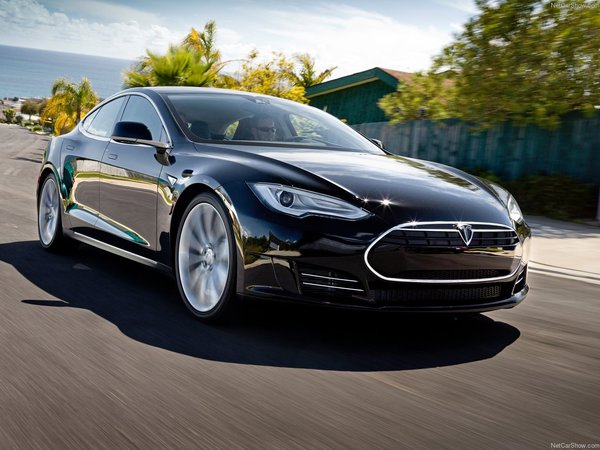 2 : 20 minutes charge
Tesla has a supercharger that will charge the car to 80% in just 20 minutes , Tesla is now working on a new supercharger that will charge the car to 100% in just 2 minutes . that is faster than what it takes to pump gas . but for most people who drive under 275 miles per day , you can just drive regularly and charge the car at night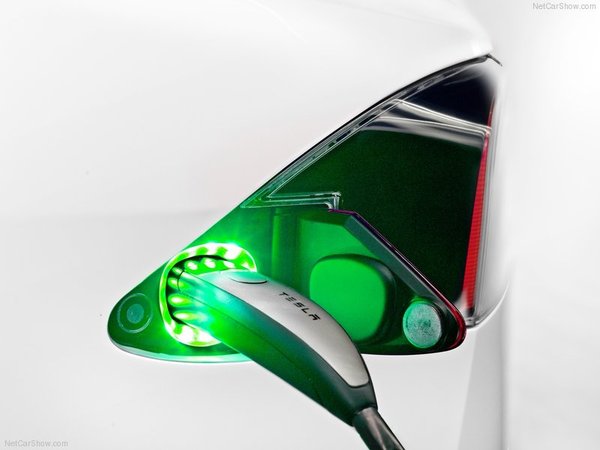 3 : Awesome door handles
The door handles pop up from within the car when you approach the car with the key fob in your pocket or hand , they go back in when you walk away or when the car is driving , besides being super cool , it helps with aerodynamics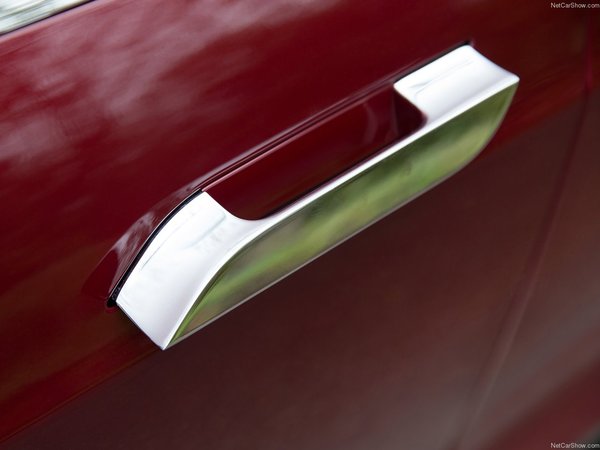 4 : This is the key fob
There isn't a push start button or a metal key to this car , simply climb in the driver seat with the key fob and the car will start . more cooler is if you touch the rear end of the key fob , the trunk will pop open , and if you touch the front end , the frond container will open .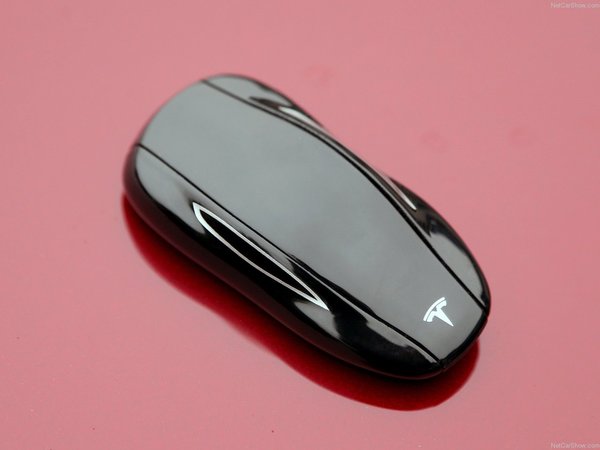 5 : Superior interior design
all the controls are on the largest touch screen available , it can be customized to every customer . for the trim you can choose a variety of woods , piano black trim or carbon fiber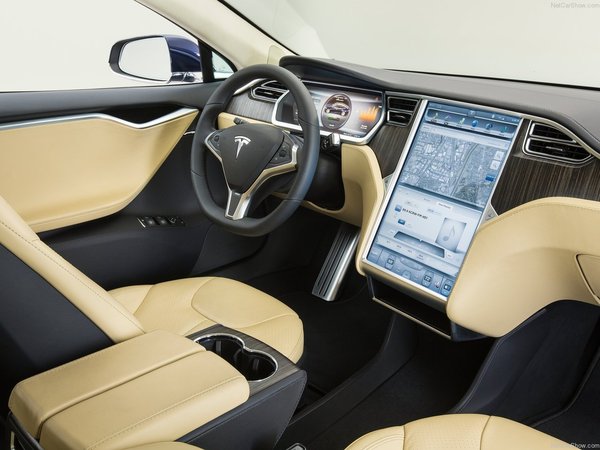 6 : How much do you save on fuel ?
Gasoline average is $3.80 per gallon , so thats $5182 per year . with Tesla it will cost you $934 per year ( $0.11 per charge at $0.11 Kilowatt per hour ) there is also no oil changes , spark plugs and everything else with a regular car .you only need to do a check up every 12,500 miles at an authorized service center . Tesla will even send a Ranger to your house to inspect the car if you wish )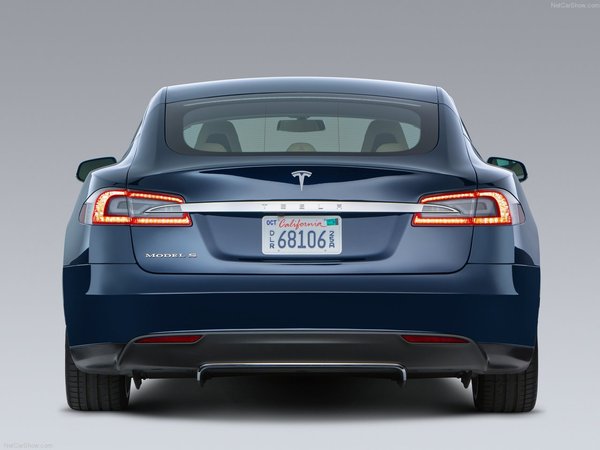 7 : Where is the engine ?
The Tesla has one ( two in the D version ) engine in the back that allows you to hit 60mph in just 3 seconds ,you don't need a huge V8 engine under the hood . instead Tesla calls this the " frunk " which is used as additional cargo space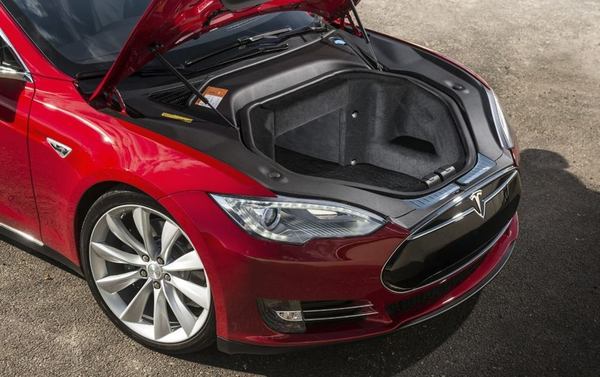 8 : Is it safe ?
Tesla got the highest score available in the crash tests . it actually broke the equipment used to test cars because there is no engine in the front . the front area becomes a giant crumble zone that will cushion even a high speed impact . one Tesla owner in mexico said he crushed his Tesla into a tree driving 100 mph and survived with only a few scratches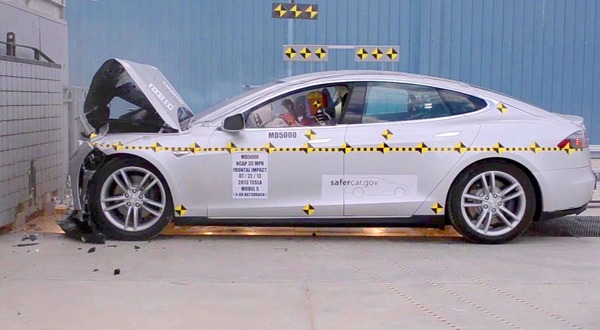 9 : Coast to coast trip ? no problem
Tesla is building charging stations all across the country , also in Europe and Asia . so you can literally travel anywhere without worrying , Recently Tesla drove a couple of sedans from coast to coast using these charging stations which are located by malls or restaurants so you can get a bite to eat while the car chargers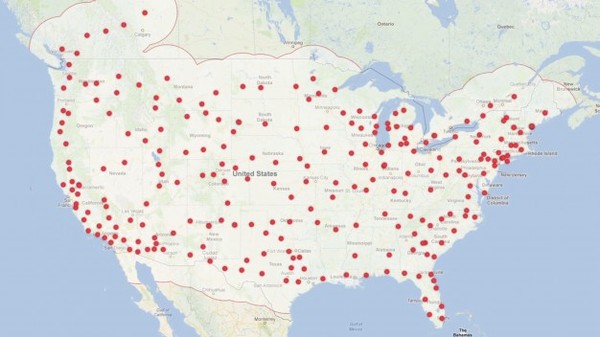 10 : The future looks bright
Model X is the future of Tesla and will go on sale during 2015 . price will start at $50,000 and yes , the doors will fit a standard garage . there will also be a hatchback model priced at $30,000 and Tesla is also working on a full pick up truck . these cars are awesome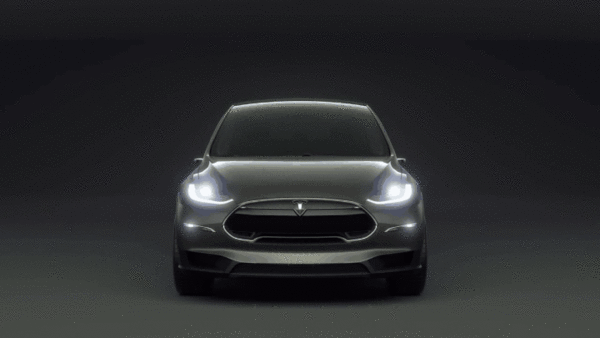 Source: Imgur