We have yet another reason to love Taylor Swift.
As an early Christmas present, Swift visited a young woman named Delaney Clements, who has been diagnosed with neuroblastoma.
Delaney shared her amazing surprise with all of us on her Instagram page, saying ""Literally speechless right now!!!!! My new best friend (as I call her now ) made a special stop from going home to Tennessee and surprised me and gave me the best present/ hugg ever!! Thank you !! I love you!! Happy holidays!!"
To which Taylor responded, "Merry Christmas Baby @delaneyy.bugg."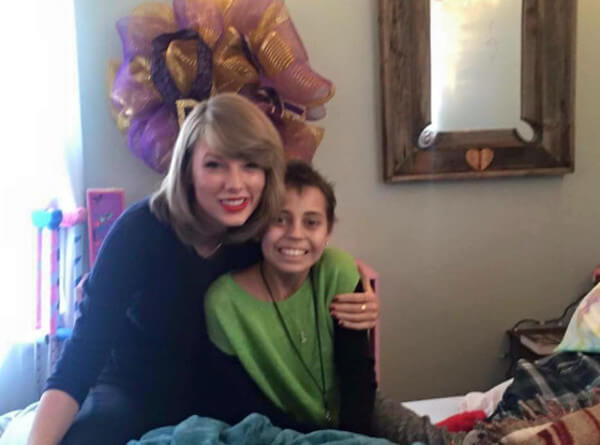 Delaney has previously gotten a lot of social media attention from the #DelaneyMeetTaylor hashtag that took over Twitter.
Delaney's mom, Wendy Campbell, shared some heartbreaking news earlier this month. She told her followers that unfortunately, hospice care was imminent.

On Facebook, Wendy shared:
"We are so blessed to be surrounded with so many wonderful people who love and care for us and forever grateful for all the support we have received over the past five years, our goal now is to keep Delaney as comfortable as possible and keep her spirits uplifted as she travels on a journey we fought so hard to avoid."
Taylor made a huge difference in Delaney's life. She will hold and cherish this memory for as long as she can.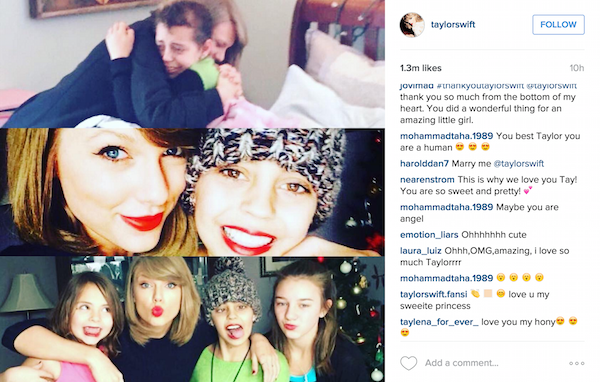 Source: Eonline