Its always nice to see two people get married . and sometimes you are lucky enough to be part of something special . this guy decided it is time to pop the question and he did it with an amazing group of random people who will always remember this day .
He met a group of people on the location and started handing them all flowers and this note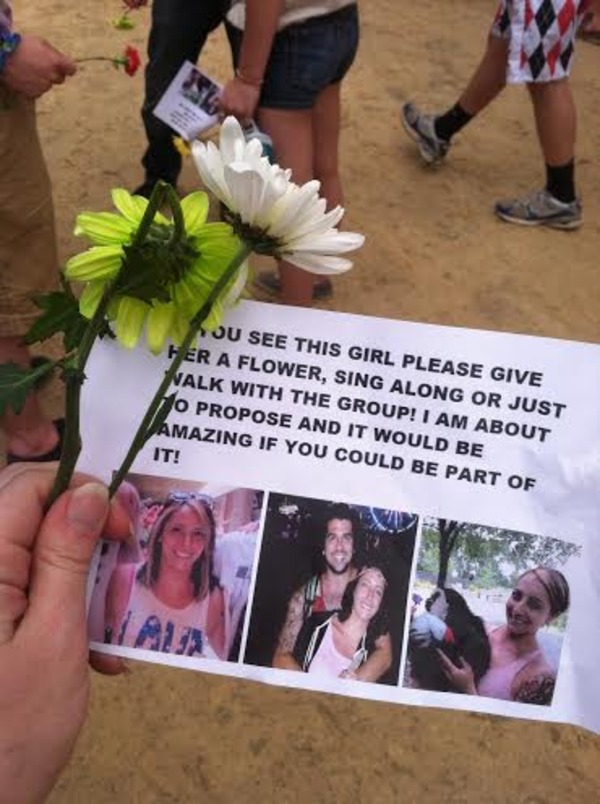 And this awesome guy just started playing " Dead sea " by the lumineers and followed the whole group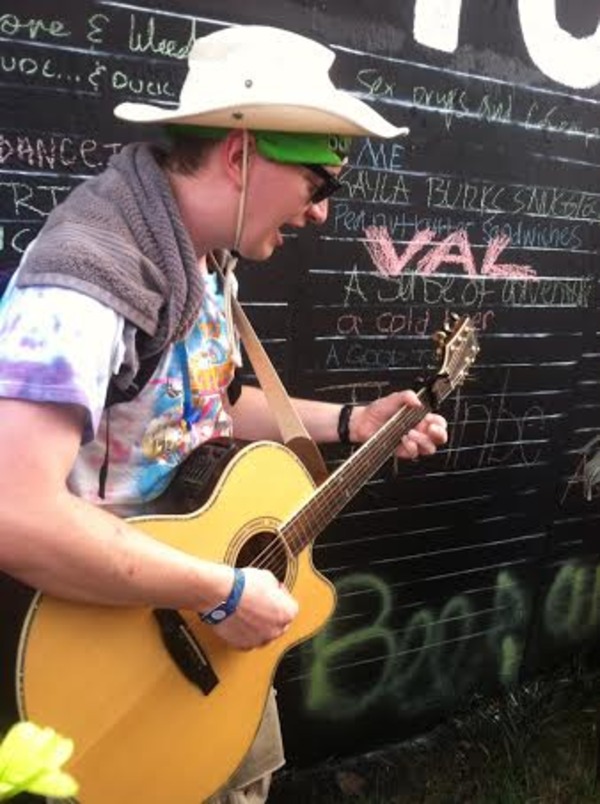 When his lady arrive people randomly started giving her flowers ( remember she doesn't know his there yet )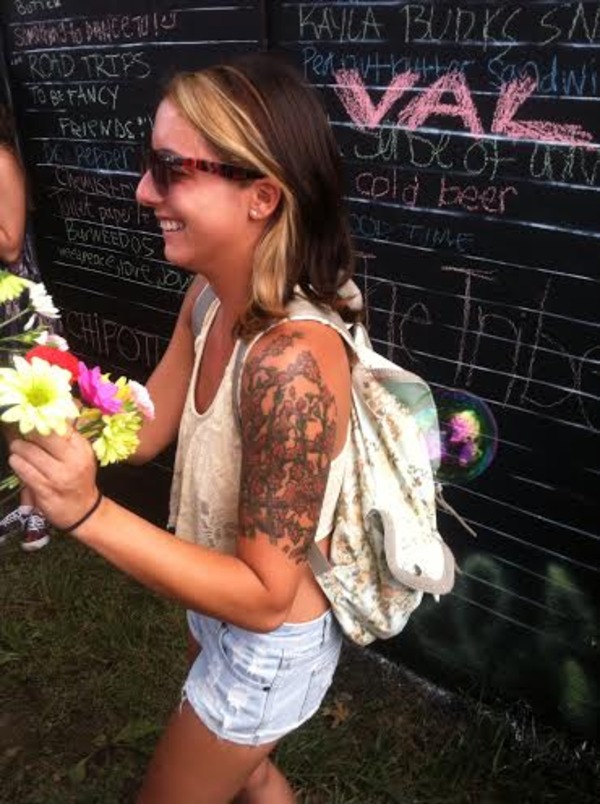 This is where he got on one knee behind her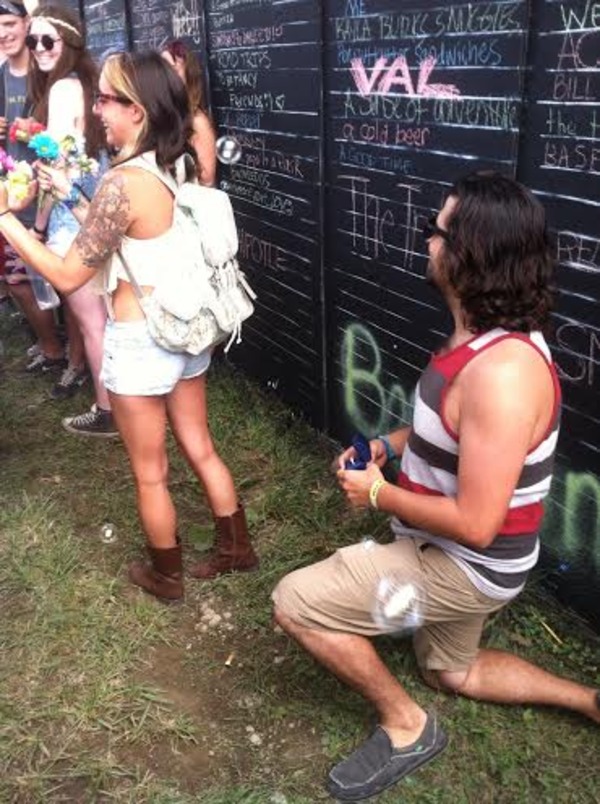 The people did a good job with the flowers and she still didn't notice him – his pretty excited by now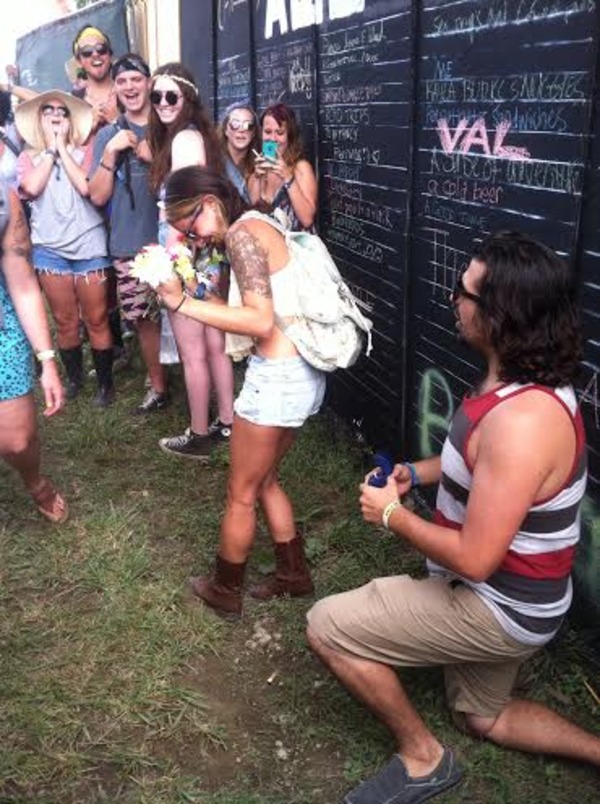 Now she see him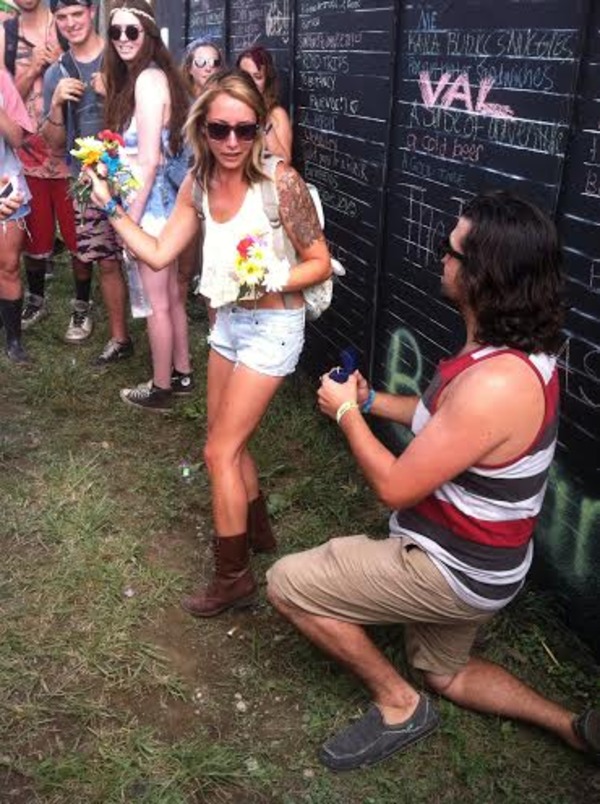 Tears in 3…2….1…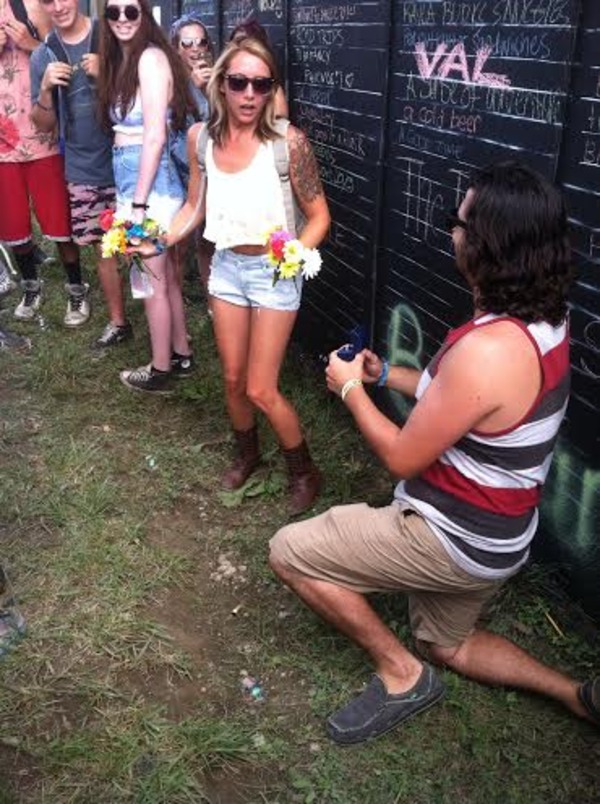 There you go honey – its happening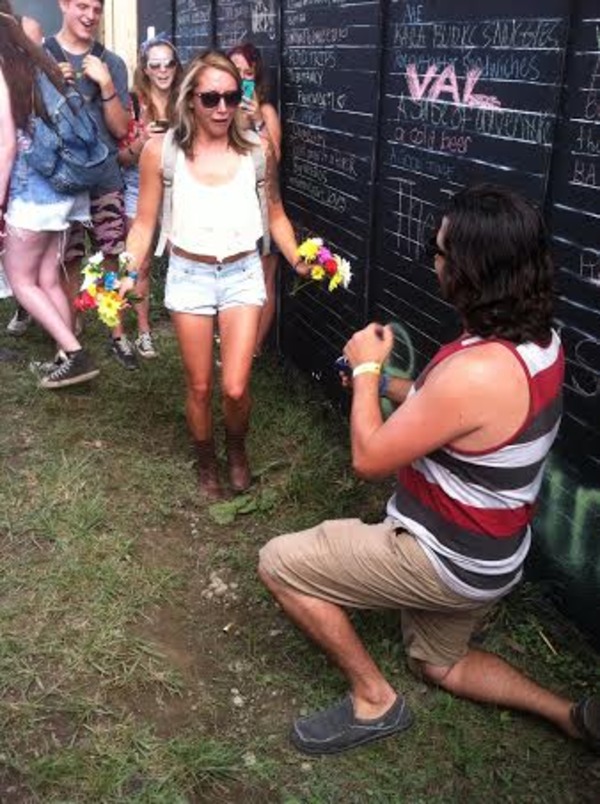 Can't imagine how good this feels right about now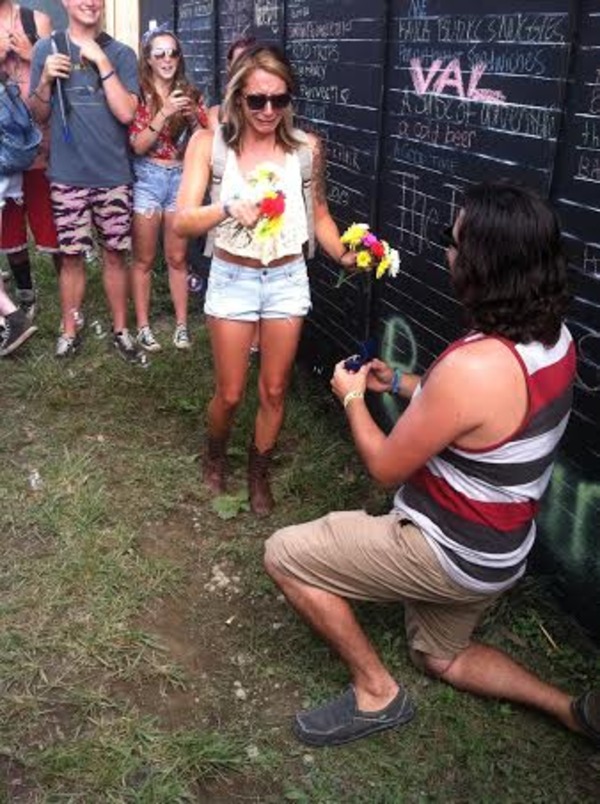 Did she say yes ?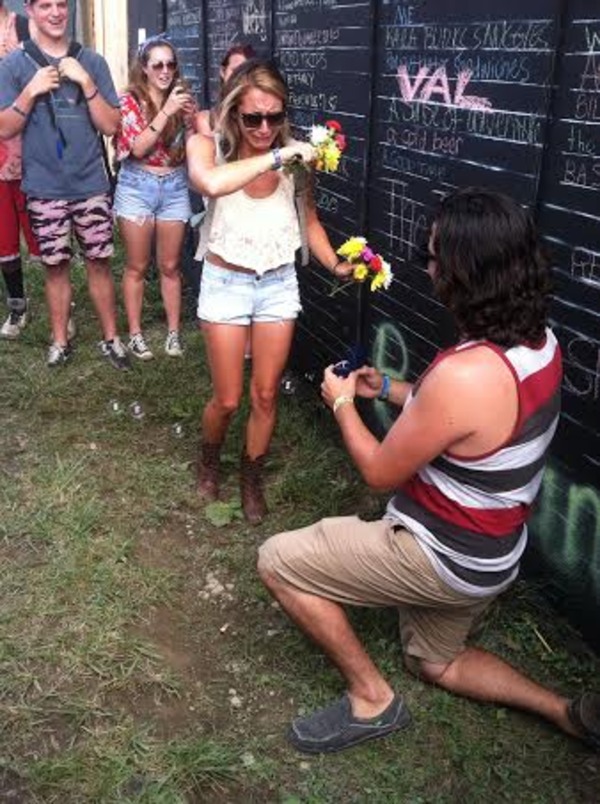 Of Course she did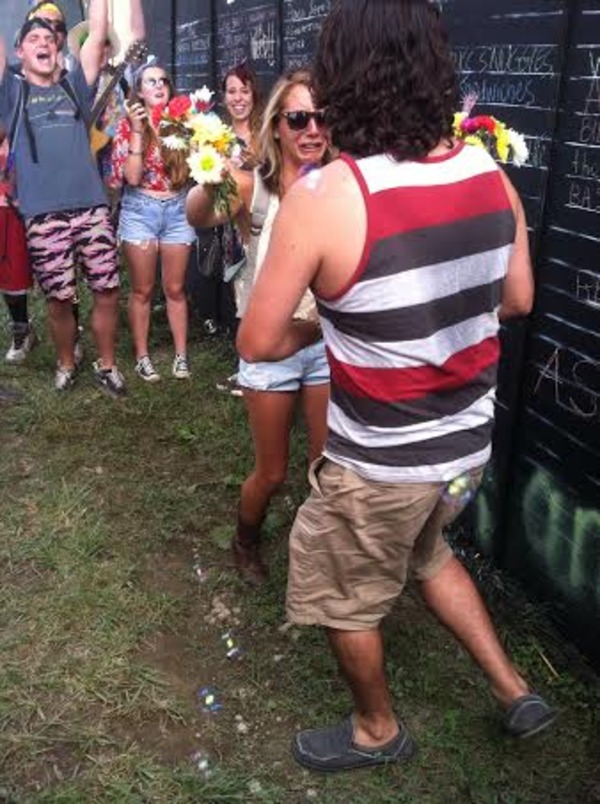 And the crowd goes wild  – especially the guy in the background feeling like his team just scored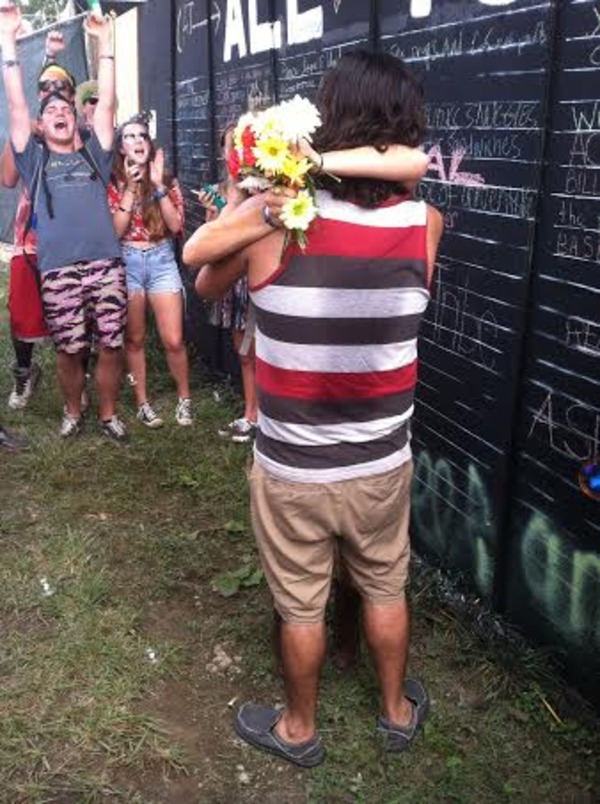 Everybody is happy and want to congratulate the newlyweds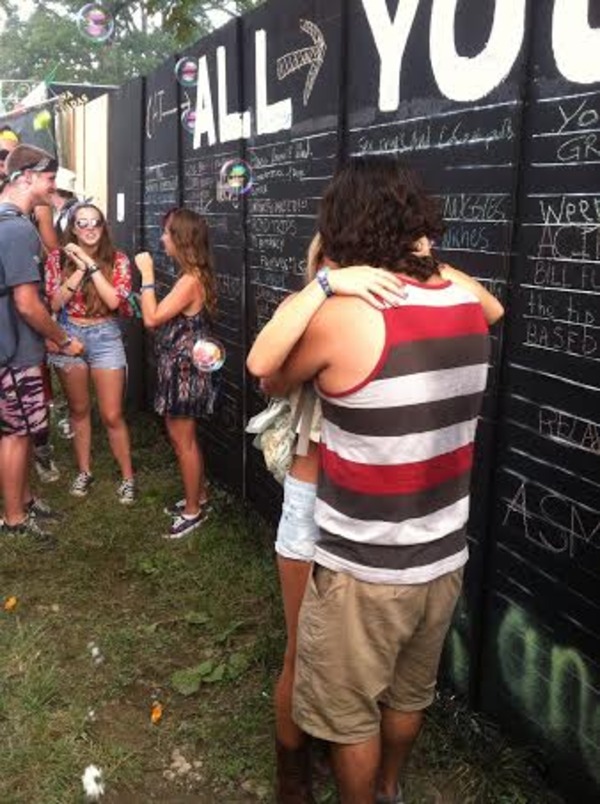 Kisses and hugs all around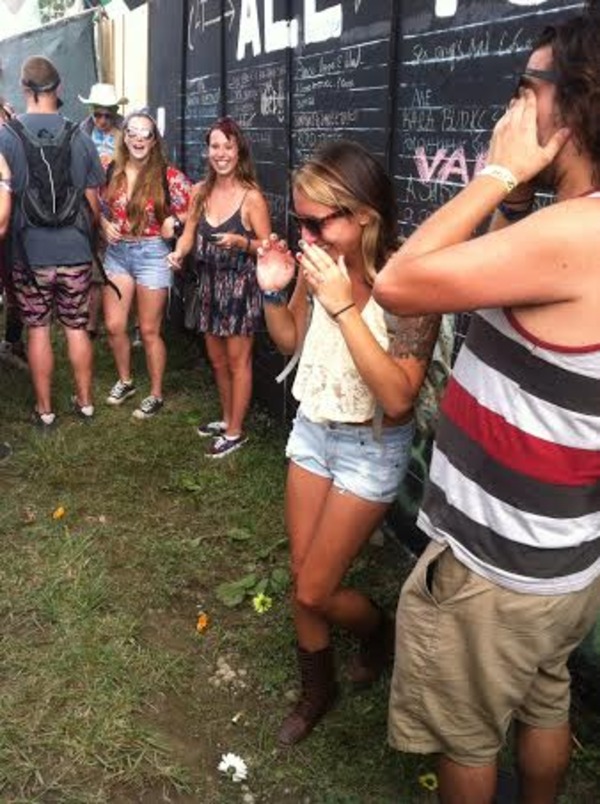 The guy thanks everyone who helped him out and surely they will never forget this day
Source: Imgur