The latest feature from the TV giant SAMSUNG is a QLED TV that can actually turn invisible. Let me explain. The newest models of this screen comes with what is known as ambient mode, it uses a powerful algorithm and a powerful image capturing technology that will turn your screen into the background it is placed on. Adding to your living room such style and elegance. This comes after the 2016 Serif TV which pretty much started the trend two years ago.
The new feature Ambient mode is a pretty clever move by SAMSUNG and they did an amazing job with it. It makes your TV screen look like it's made of glass and you can see the wall behind it. The superior quality of the screen and near real life colors is what made it possible to replicate the real world colors you want to display.
We also loved the nice touch with the weather indicator and the clock that seems to be floating on the wall, they even added shadows making it look like a water drop, very nicely done SAMSUNG. Very nicely done! The end result of all this tech and clever words is that you get to see a tv that looks just like a bare bone screen with just a thin frame and a glass screen.
Related: fully Transparent Solar Cell Could Turn Every Window Or Screen Into a Power Source
Now don't worry if you have a unique designed wall and you think there's no way the TV can replicate my design, well with the Smartthings app that comes with the TV you can just take a picture of your screen together with the surrounding background and the TV will reproduce the background on screen. It's unbelieve to watch this in live action as you see from the video. The TV uses its algorithm to calculate the distance and shadows and all other color considerations while creating the background so it comes out just perfect.
A few other options are available for people who want to mix things up a bit. You can choose to display the time, or the weather, or both, or even a seemingly transparent painting or even your own photos and wallpapers, what ever you want. The results speaks for themselves and we are pretty sure this screen will be a real hit with homes in the near future. More info: SAMSUNG
Here's the video showing the Ambient mode of the SAMSUNG TV in action
https://www.youtube.com/watch?time_continue=36&v=bkLYmLkSMIk
You can set the display to show the weather or the time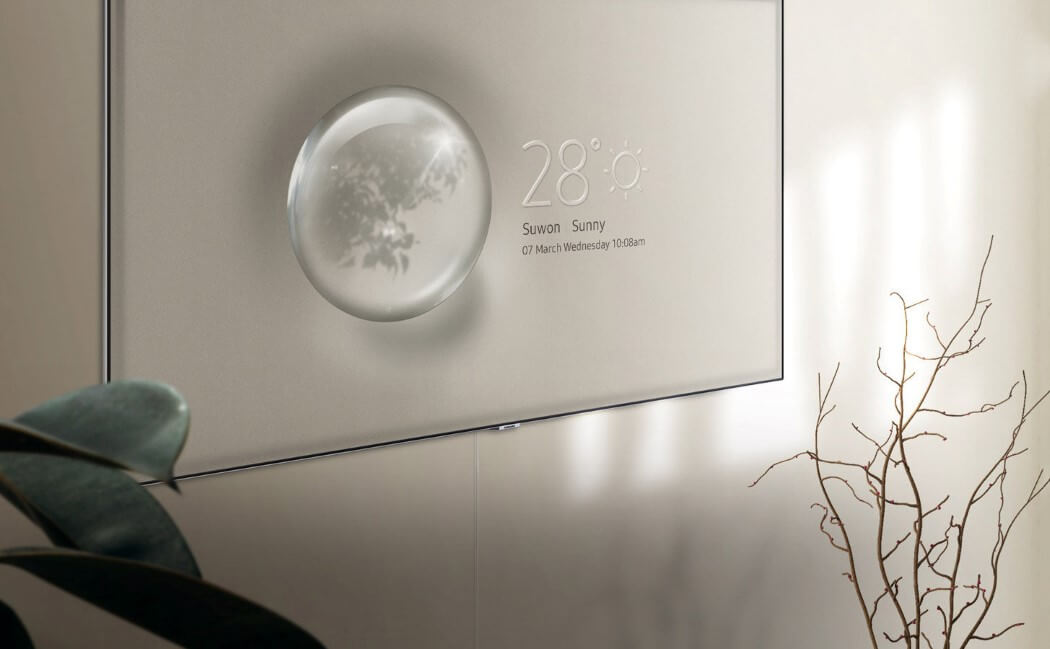 The Ambient mode works on all surfaces and not just smooth walls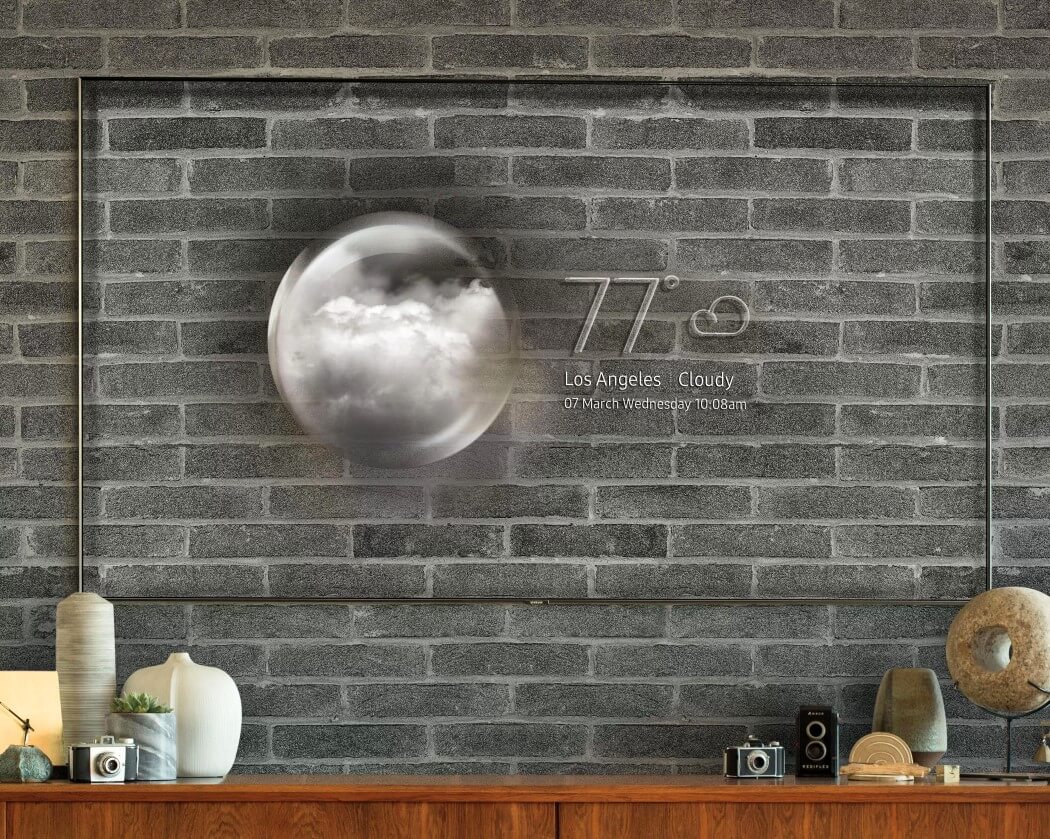 There's an option to set a transparent painting that will blend well with your wall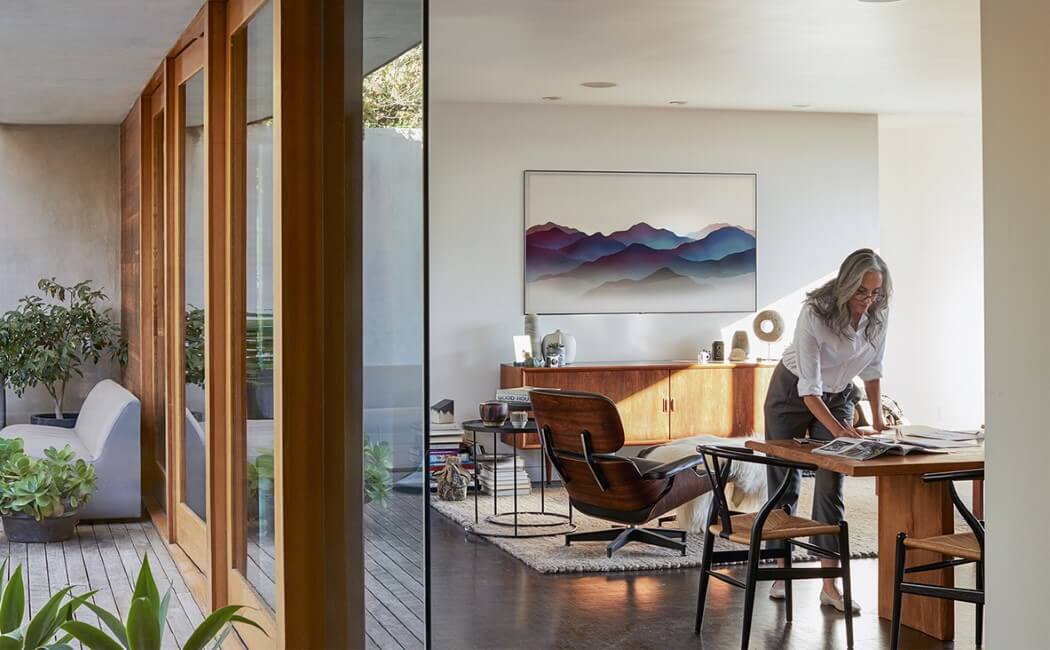 Here's a closeup of the painting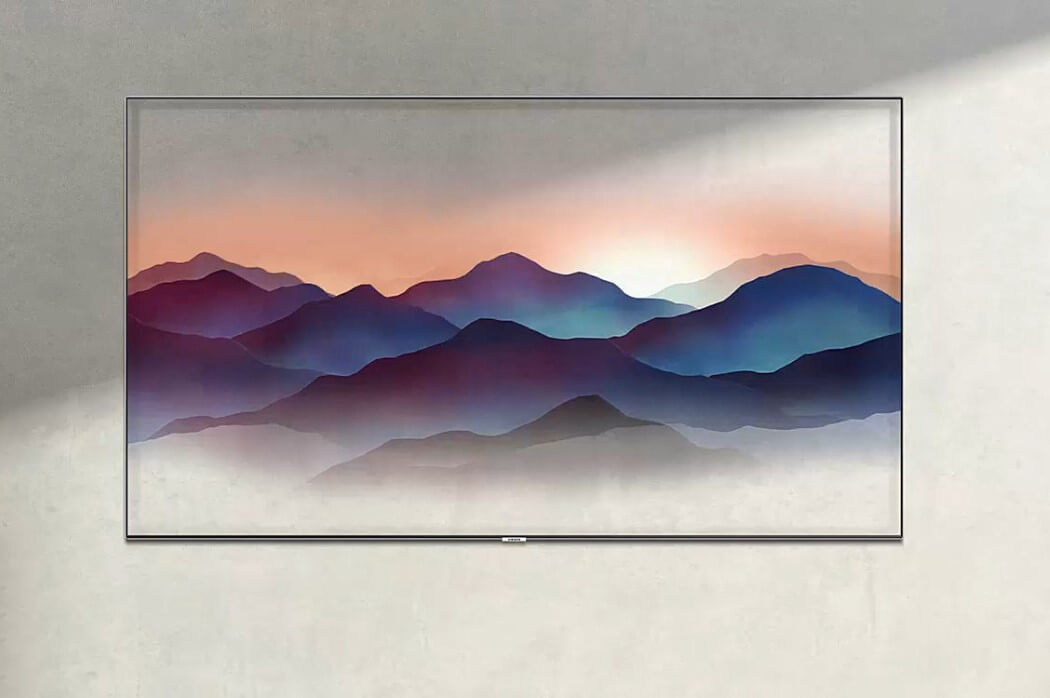 SAMSUNG Ambient mode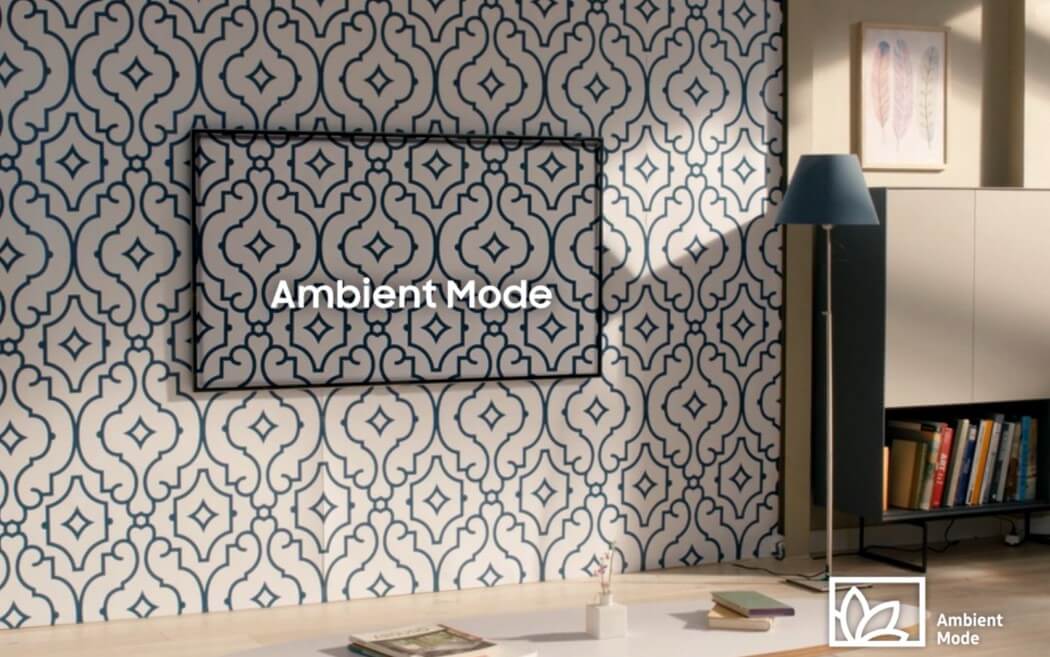 Via: yankodesign