So the internet did a good thing again on Friday. Odin Camus turned 13 and was supposed to have a big celebration with family and friends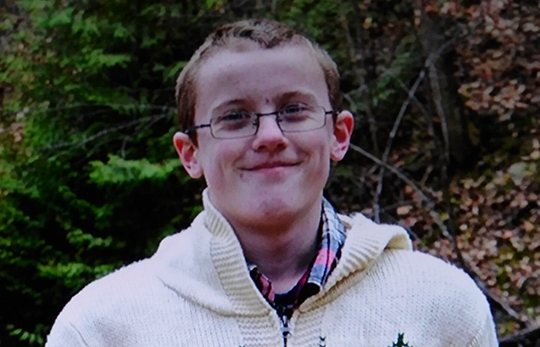 but it turned out no one RSVP'ed his birthday party, not even one friend. Odin, who has Asperger's syndrome has been bullied in school and had a hard time making friends. When his mother found out about it she posted a message on Facebook earlier on Friday urging and asking people to at least wish him a happy birthday via text and that she plans to throw him a party at a bowling ally in Peterborough, Ont.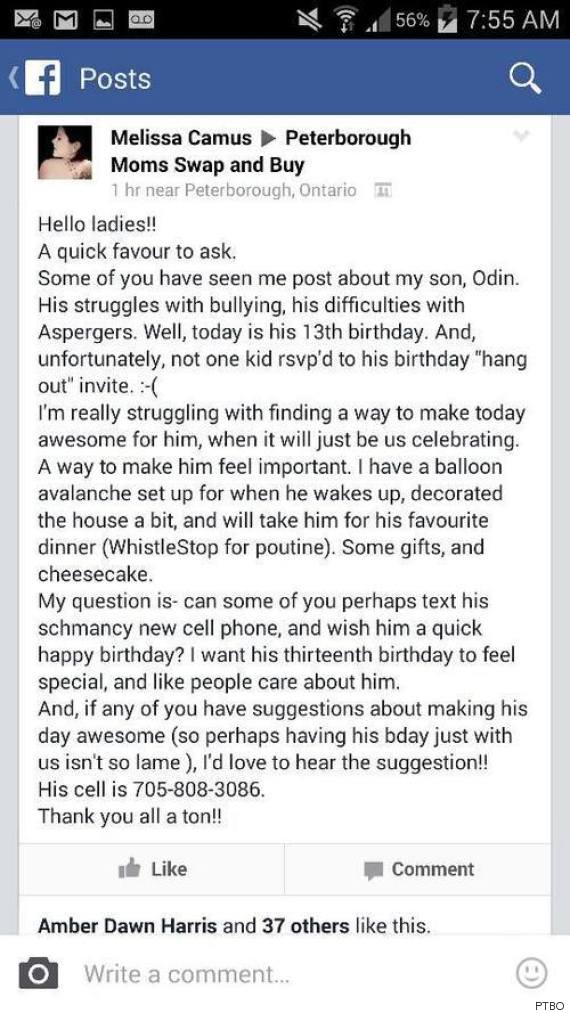 The internet responded and not only did social media users send their wishes for Odin, they have made his birthday truly unforgettable!
Odin received about 4000 text messages from all over the world , on twitter the hashtag #odin and #odinbirthday were trending for much of the day, and as much as his mother feared to come to an empty party. Odin arrived at a full house as hundreds of people came to celebrate with him.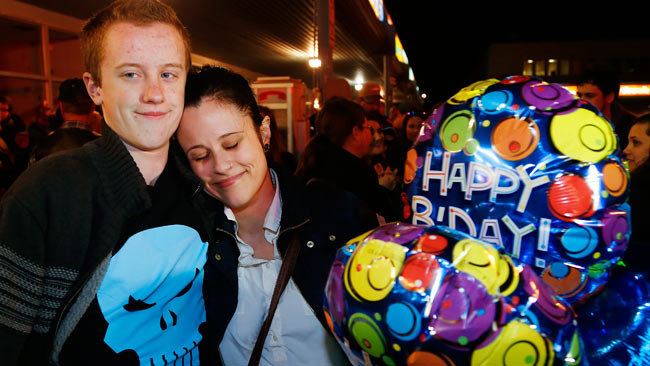 Odin told a local news station that the kindness of people really means a lot to him " I think it's amazing how so many people actually care because not a lot of people where I used to live cared about my birthday "
Here are some pictures from that special event:
Kerry Ferguson tweeted
What a night! Awesome turnout for an amazing guy. #odinbirthday pic.twitter.com/EbwgeFHMJa

— Keri Ferguson (@KeriFerg) March 21, 2015
He got a sweet ride to the party
Odin's arrival at his party. #odinbirthday pic.twitter.com/WjJqmtZLU2 — Joelle Kovach (@JoelleKovach) March 21, 2015
What's this? PRESENTS!
Happy Birthday Odin! #OdinBirthday #BurlON pic.twitter.com/iyXEl5mtK9

— Burlington News (@BurlNews) March 21, 2015
Check out all the places around the world who responded to his birthday
Birthday wishes for Odin coming from around the world (via @Sysomos). #odinbirthday http://t.co/yqU1PMkSB5 pic.twitter.com/VmrwWHDNmb — Steve Ladurantaye (@sladurantaye) March 20, 2015
Hope you had a great day Odin, You deserve it!
Source: Reddit