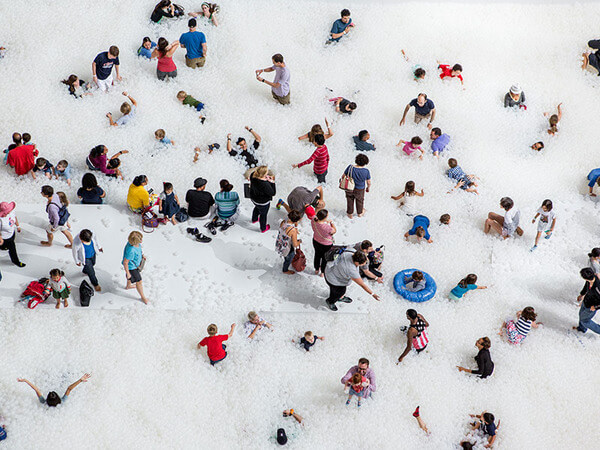 What is better than a trip to the beach?  A trip to Washington D.C. to experience the beach inside… minus the sunburn!  From now until September 7, the National Building Museum will be featuring a 10,000 square foot ball pit, using nearly one million translucent plastic balls to mimic the waves of the ocean!  This interactive indoor beach will come with authentic white beach chairs, umbrellas and a beachfront snack bar to keep the seaside vibe.
"The Beach" was designed by Brooklyn-based experimental studio Snarkitecture, who combine experience and creativity to seamlessly blend art and architecture.  The company was created by Alex Mustonen and Daniel Arsham who focus  "on the viewer's experience and memory, creating moments of wonder and interaction that allow people to engage directly with their surrounding environment."
You can experience "The Beach" live or visit virtually with the museum's live stream.
Photo credit goes to Noah Kalina. See more of his work on his website or check out his Instagram and Twitter accounts.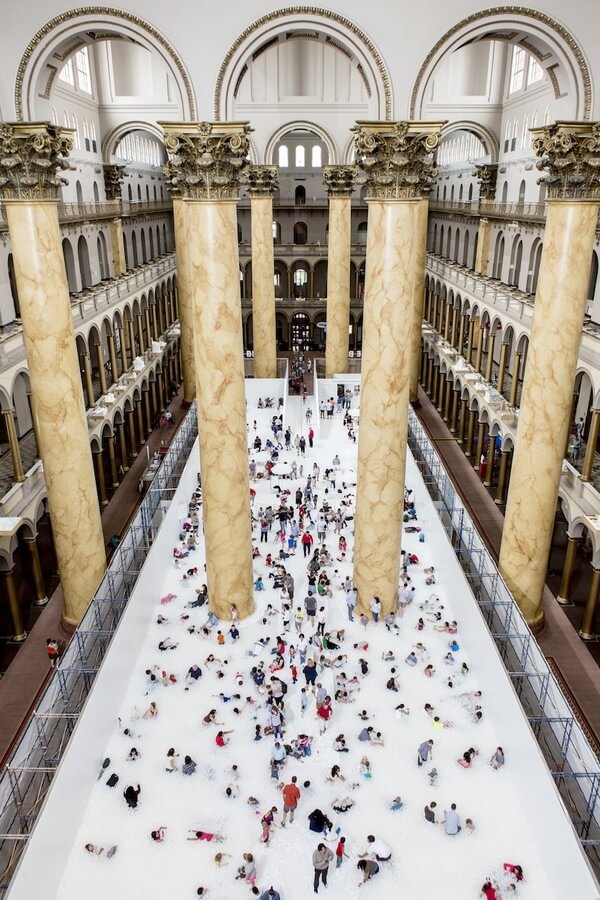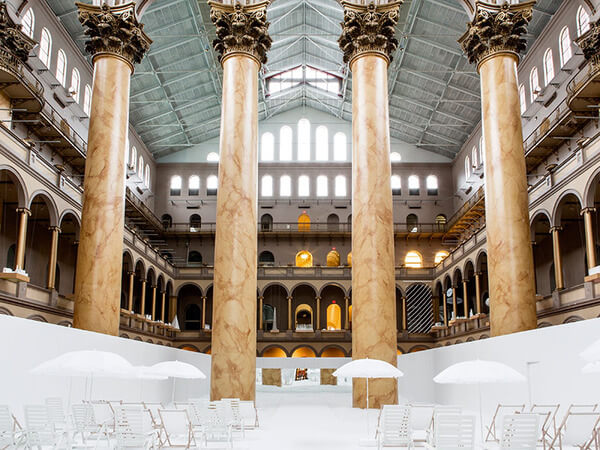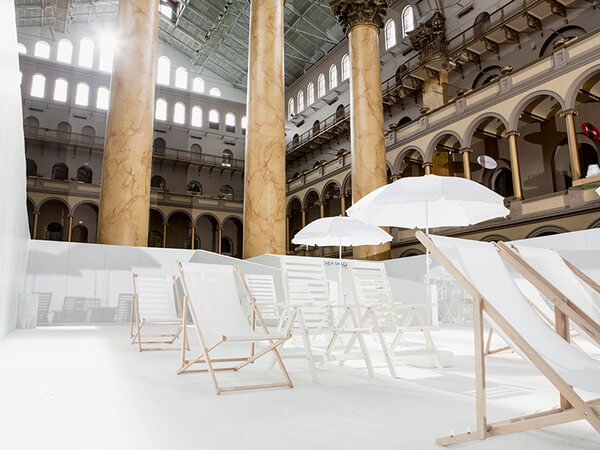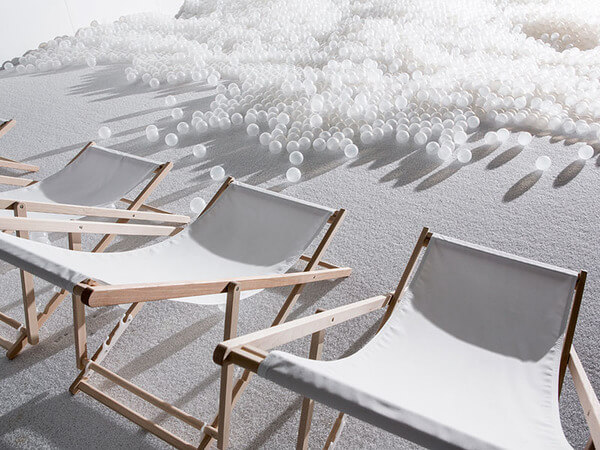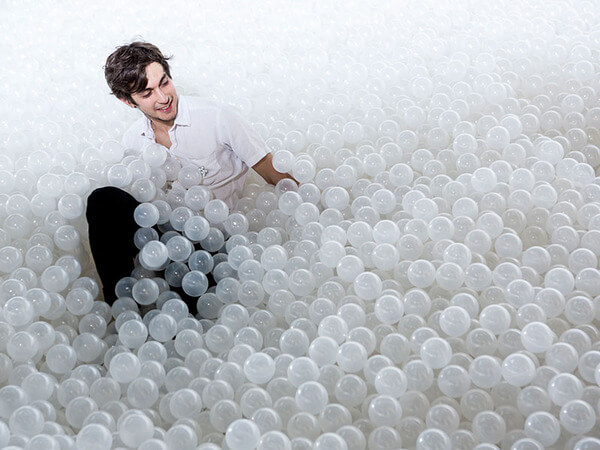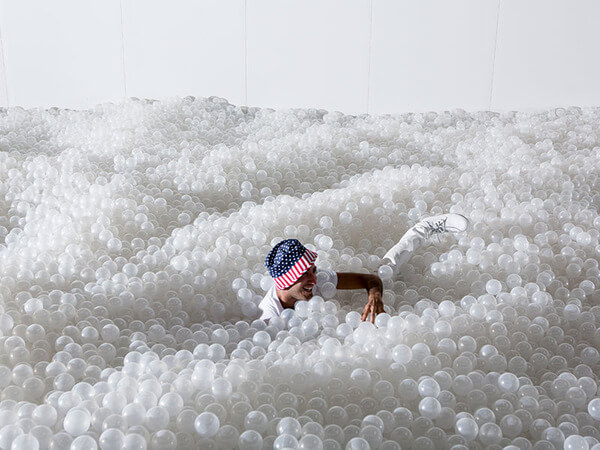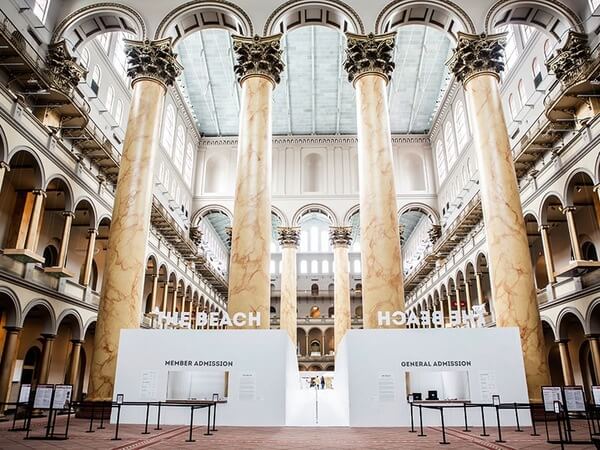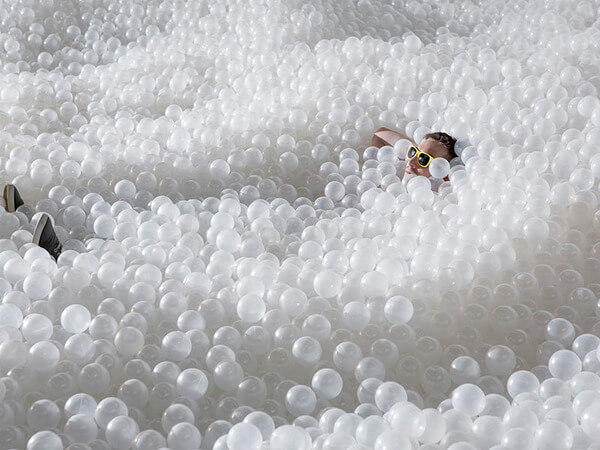 Source: Thisiscolossal