Are you a princess? Or better yet, a magical creature? Do you long to prance about in a whimsical way? If you say YES then you NEED these slippers!
How better to bring your inner maiden to life than to Stomp around and pretend you're a magical Unicorn in these plush, cushy, slippers? These slippers come in an adorable cute little white unicorn form, adorned with fluffy pink hair and a shiny gold horn. Even better? These precious little unicorn slippers light up when you walk! How magical is that!
Light your way through your house with these whimsical slippers. For a mere $34.99, you can be the magical maiden you were meant to be. They are so comfy you will think you are walking on air. If you are not a unicorn girl, no worries they also feature narwhals, bears, bunnies and other creatures to bring out the inner you!
More info: Smokonow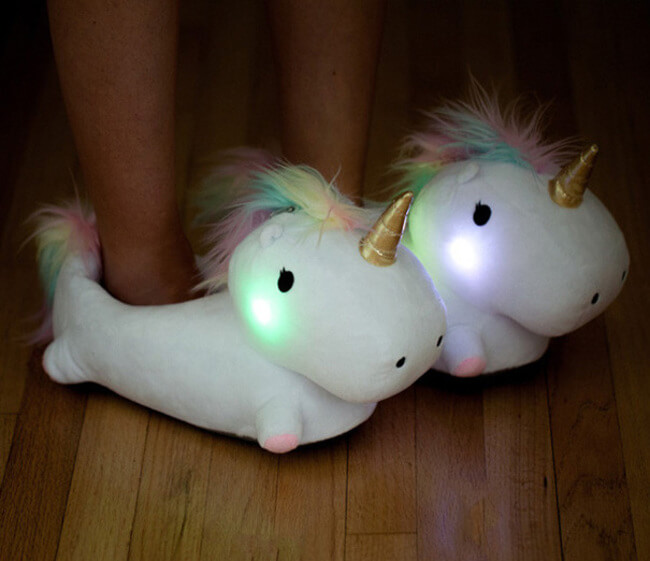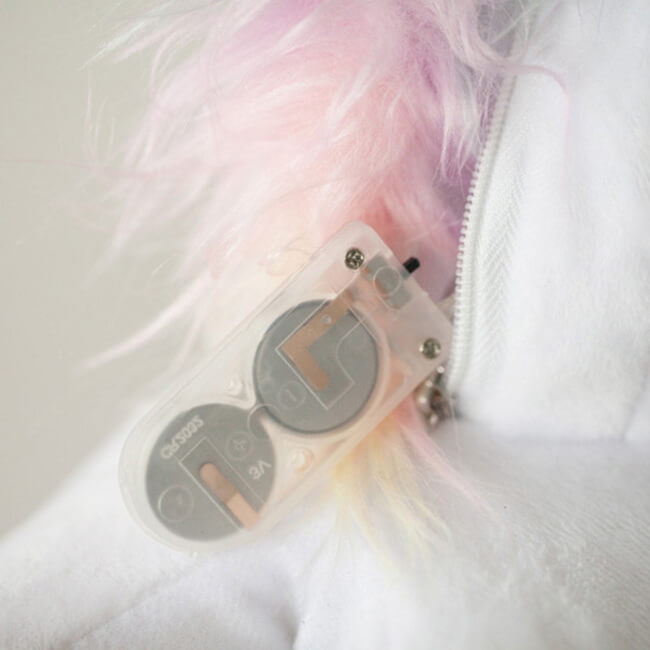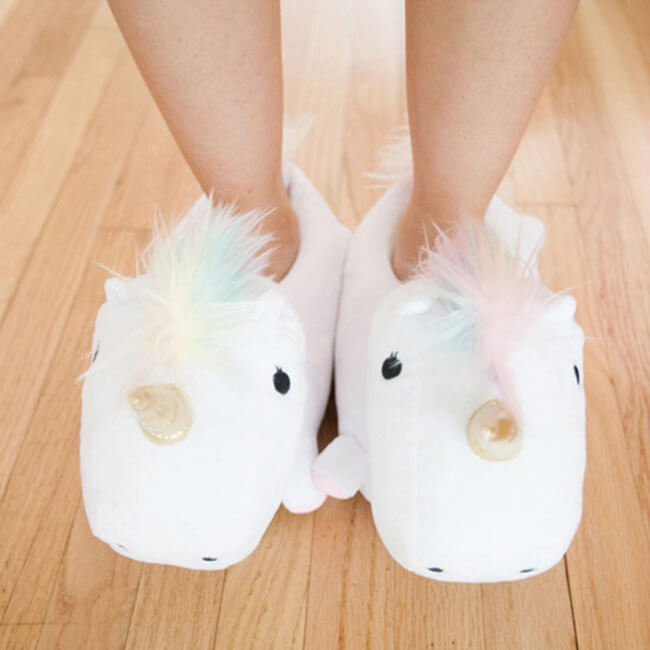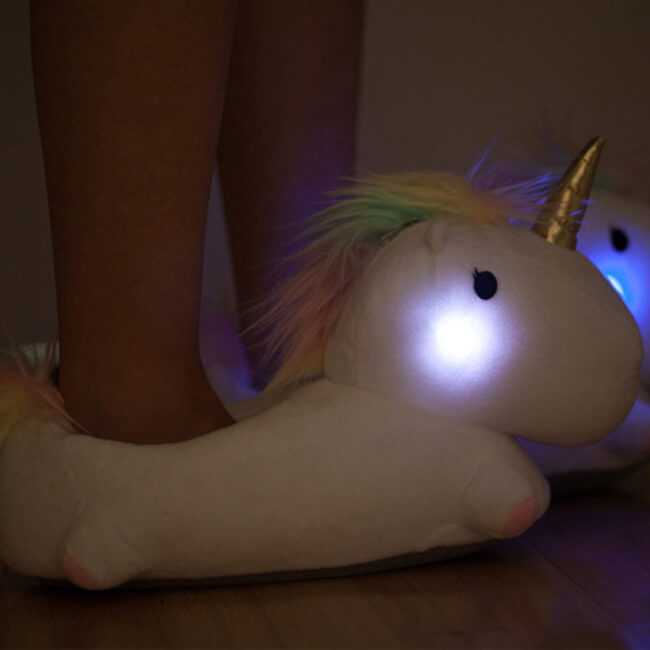 Source: Boredpanda