Kevin is on the loose! A 33-foot-tall inflatable minion ran amok in Santry, Ireland earlier this week, which caused traffic to be backed up for miles.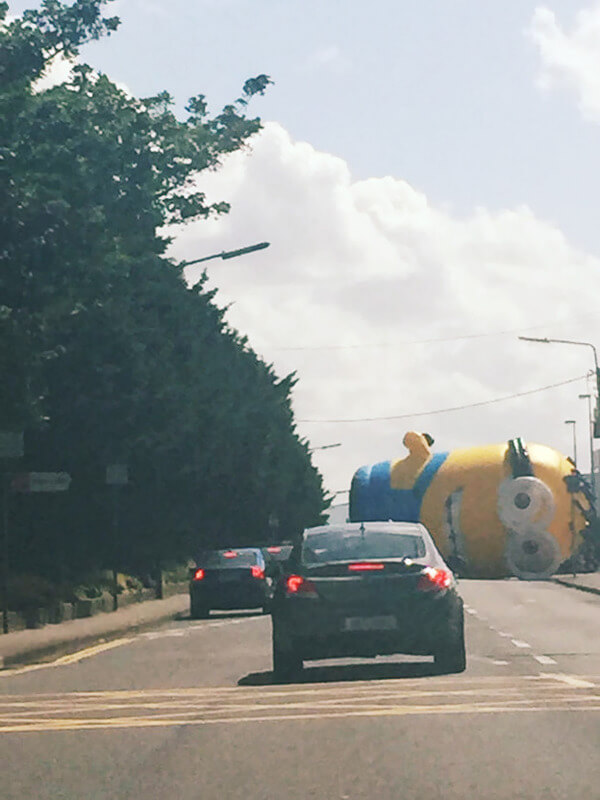 The minion was confined to a gate at first but broke loose from imprisonment after slowly but steadily growing large.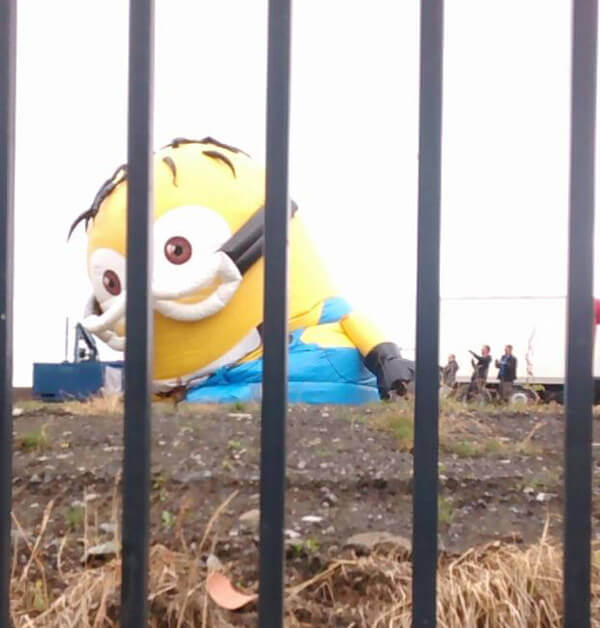 The character broke away from its mooring and began to roll towards the highway.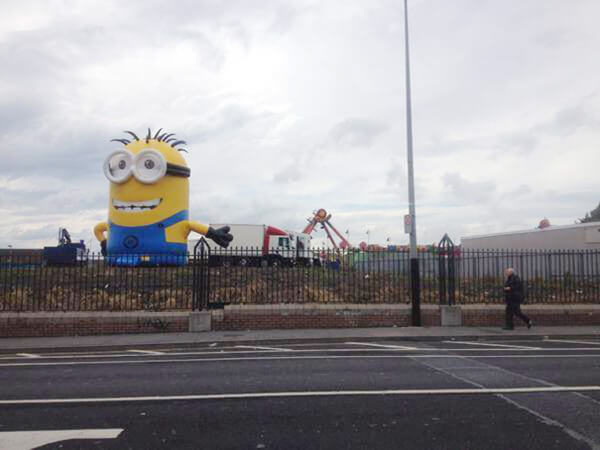 Several cars were forced to stop as the minion found its resting place in the middle of the road.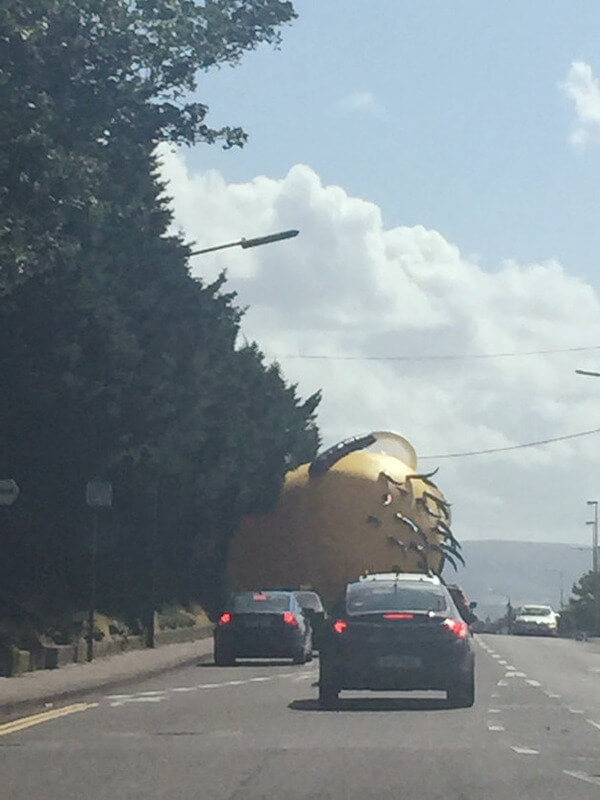 Thankfully, only a side view mirror was taken out by the large balloon.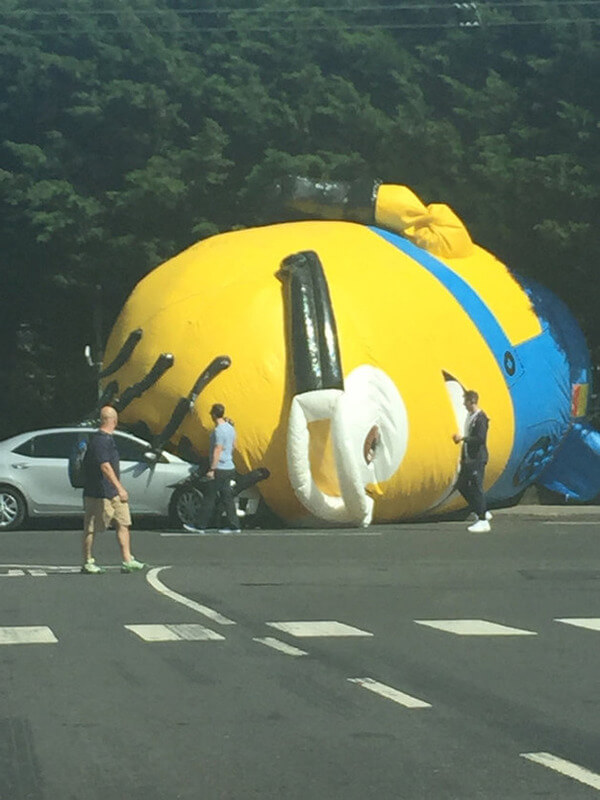 Authorities arrived on the scene to secure the area.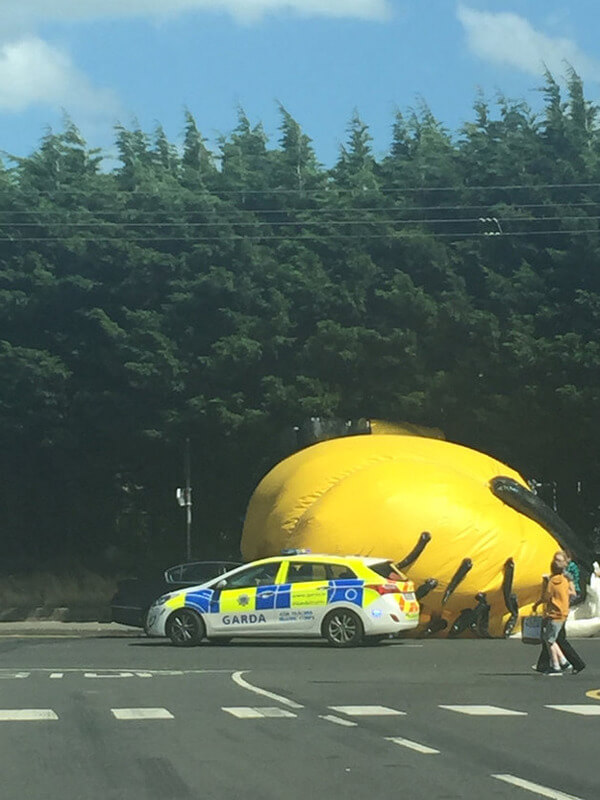 They also deflated the minion. Poor Kevin!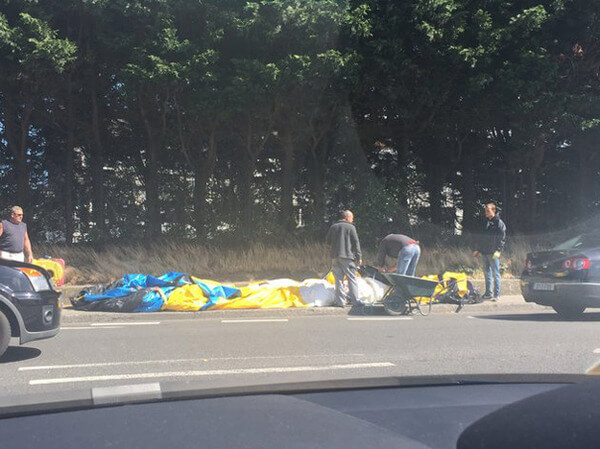 Source: Boredpanda