Have you ever wanted to stay in an ice hotel? I mean, one entirely made of ice. I'd give it a try maybe once, but I don't think I'd want to make it a yearly thing. In the Swedish village of Jukkasjarvi there's a chilly hotel called the ICEHOTEL. Every year since 1989 this hotel has been rebuilt and rebuilt over and over again until this year. Now, thanks to some unique solar-powered cooling technology, it stays up year round. Its new name is ICEHOTEL 365.
This new hotel has both warm and cold sections. In the warm sections are a dining room, cocktail bar, communal changing rooms, toilets, and saunas. Also, not found in the cold room are hair dryers, irons, and TVs. That's obvious because you wouldn't want your ice room to melt. At the ICEHOTEL 365, there are art suites decorated with ice sculptures by artists from around the world. The deluxe suites are the largest available and they come with many great amenities. Like a private sauna, shower and en suite bathroom.
And of course, for those who can't take the cold, there are the warm rooms. They're the total opposite of the cold suites. Unlike most hotels, they put a strong emphasis on "warm" in ICEHOTEL 365's warm rooms. They are the epitome of cozy, with blankets and sheets made of naturally warm materials.
Take a look at these stunning pictures of ICEHOTEL 365 and consider booking a stay there.
A magical world of ice awaits you in Sweden.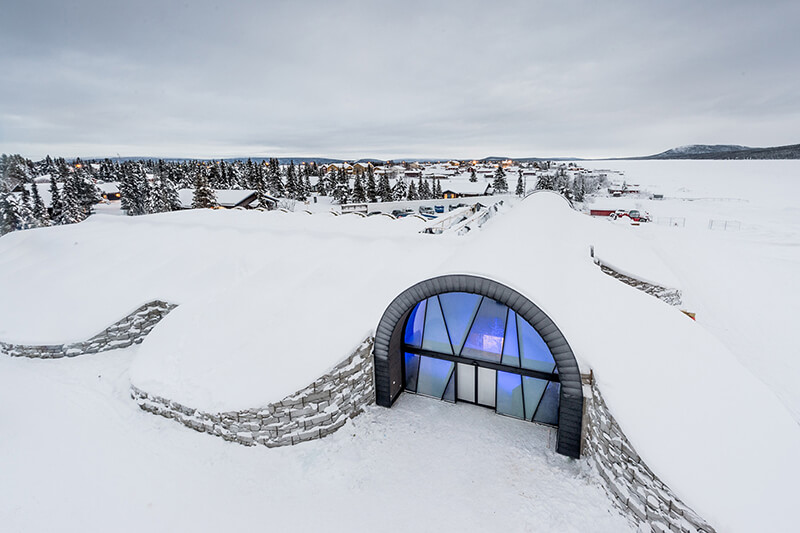 Book one of the ICEHOTEL 365's art suites and marvel at the handmade sculptures by artists from around the world.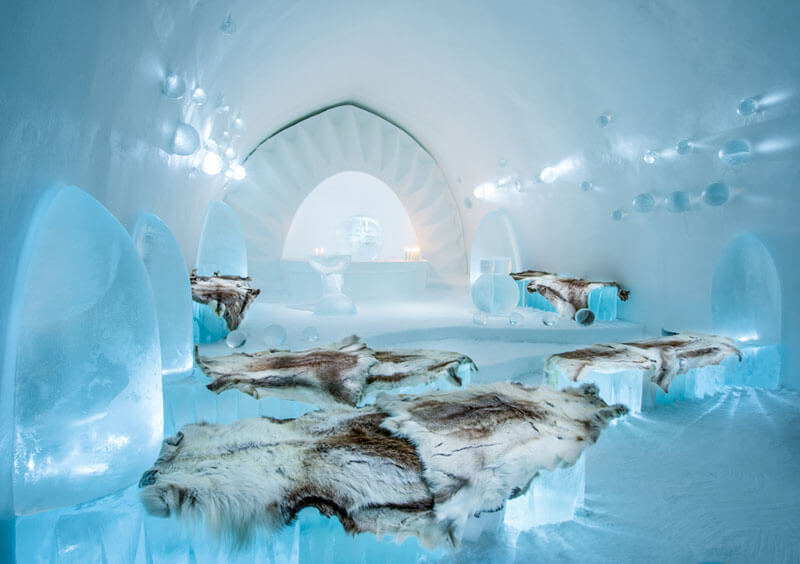 The Deluxe suites offer less art and more luxury with private sauna's, showers and en suite bathrooms.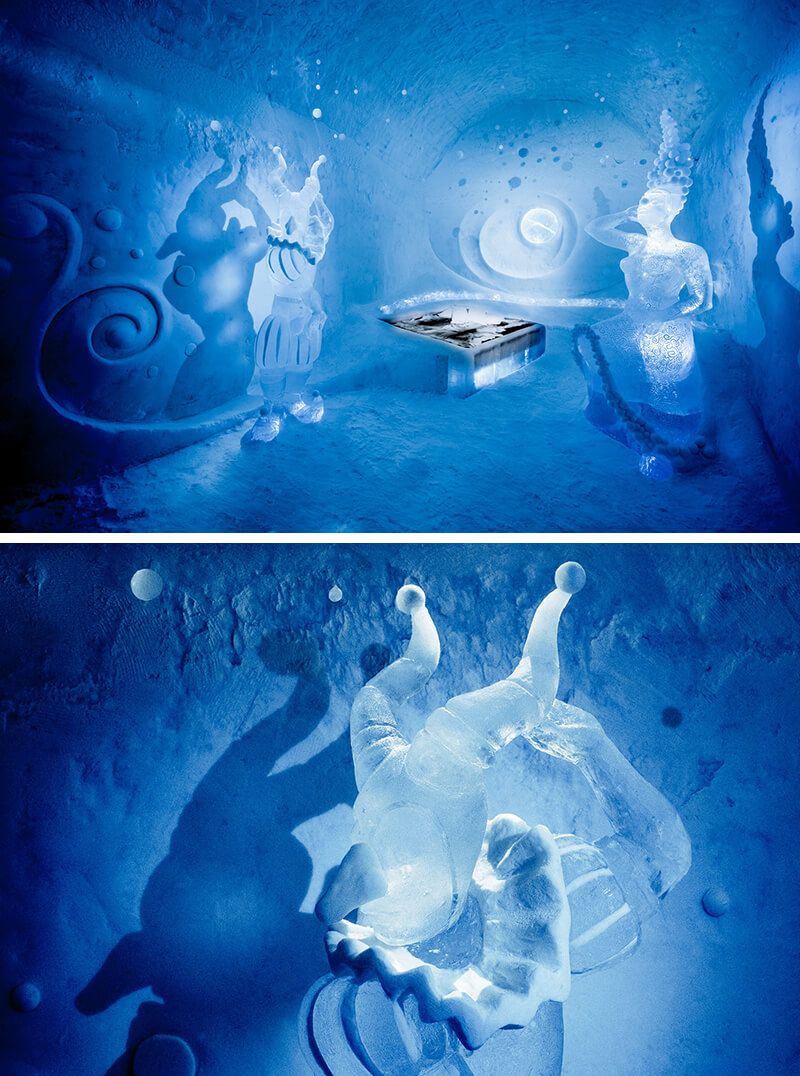 Each cold room is kept at -5 to -8 degrees celcius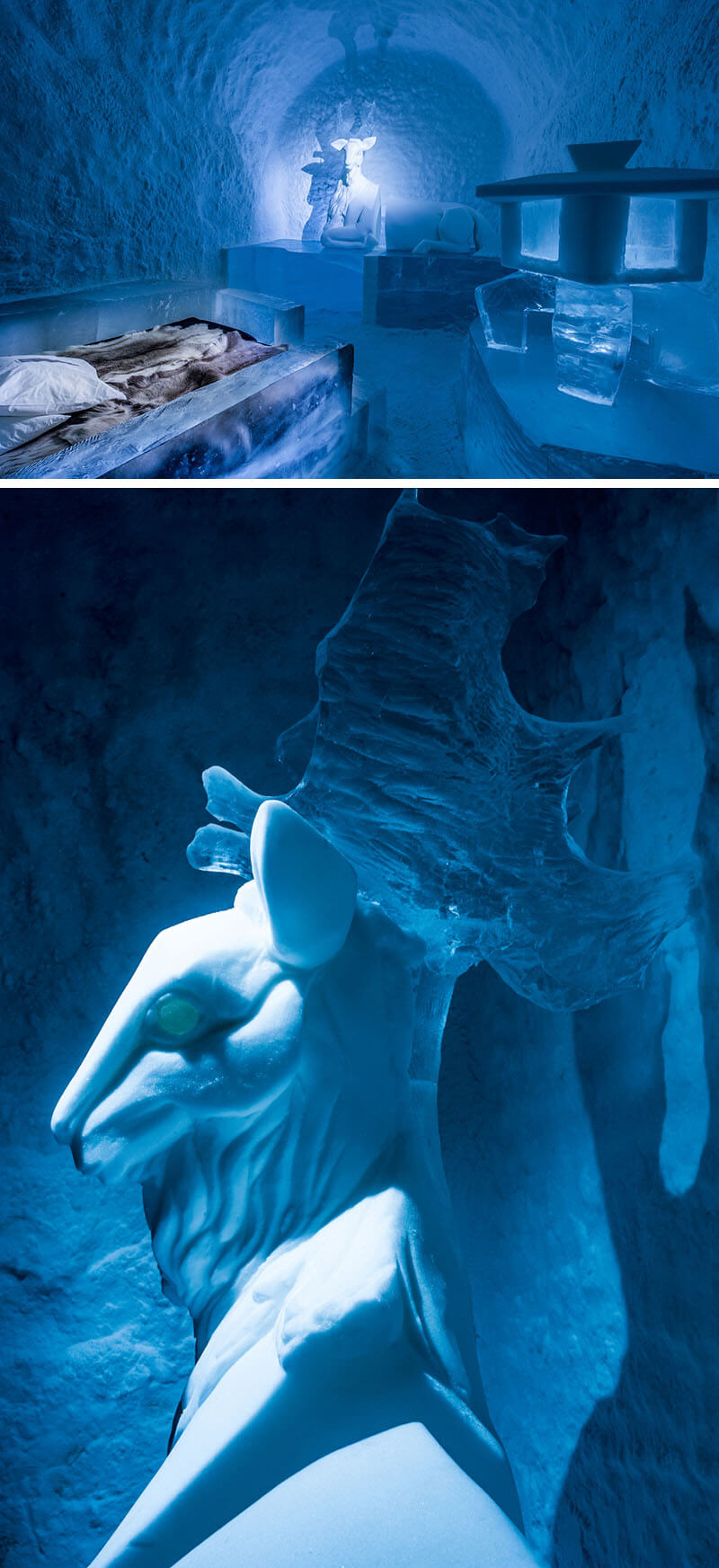 In the cold rooms you get thick warm beds covered in reindeer hides and thermal sleeping bags to ensure you have a warm stay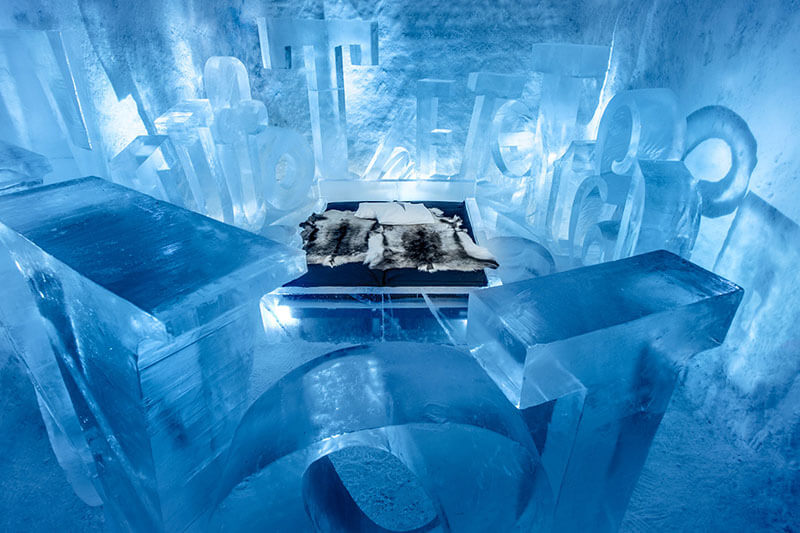 All the rooms are hand curved by artists from around the world
Keep reading to see more images of the cold rooms and the warm rooms at the end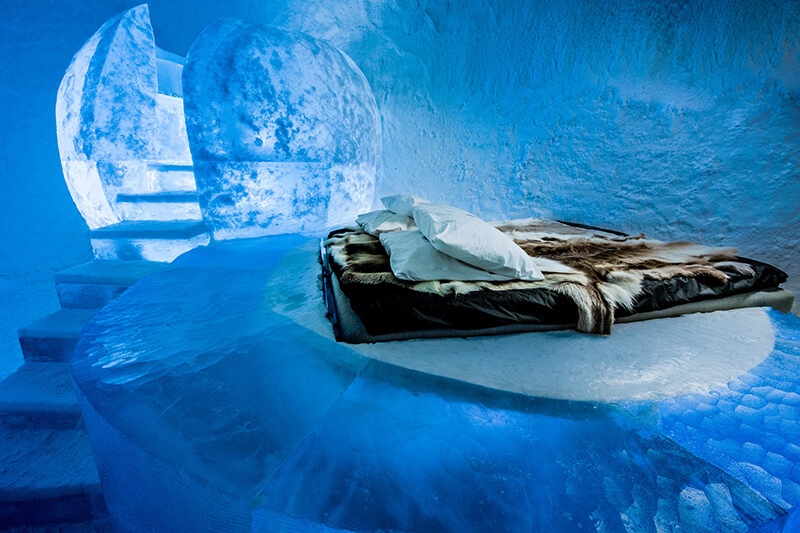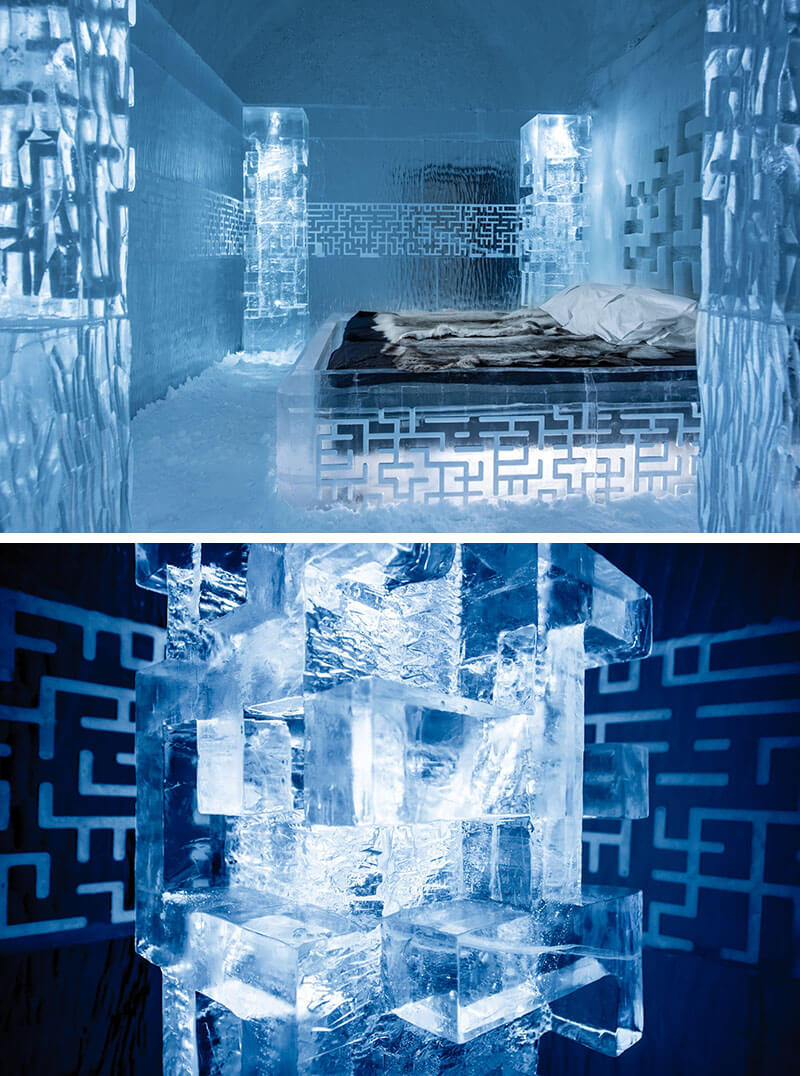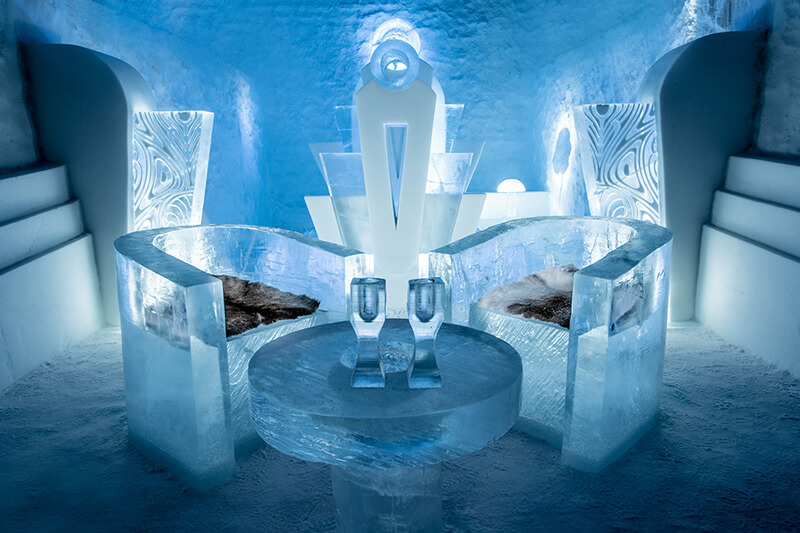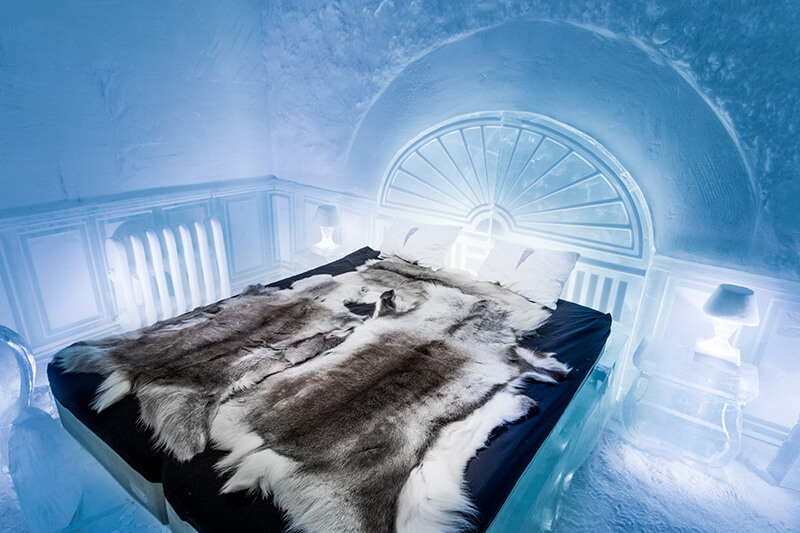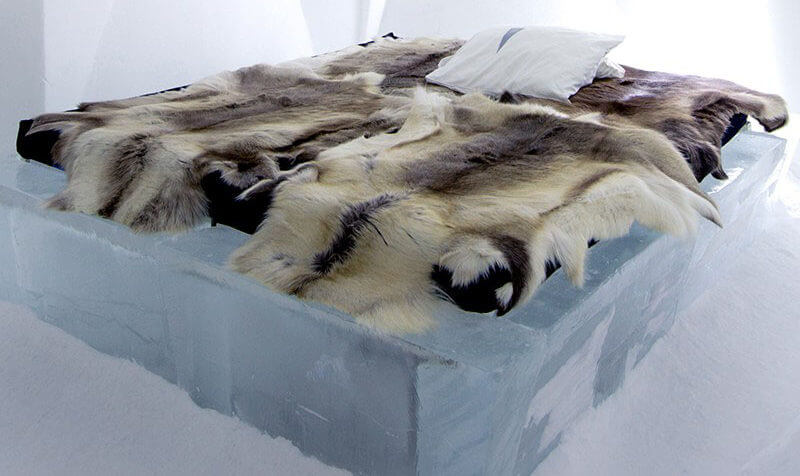 Warm suites, for those who prefer not to bundle up. Stay cozy in one of these suites where you're actually allowed to use a hair dryer.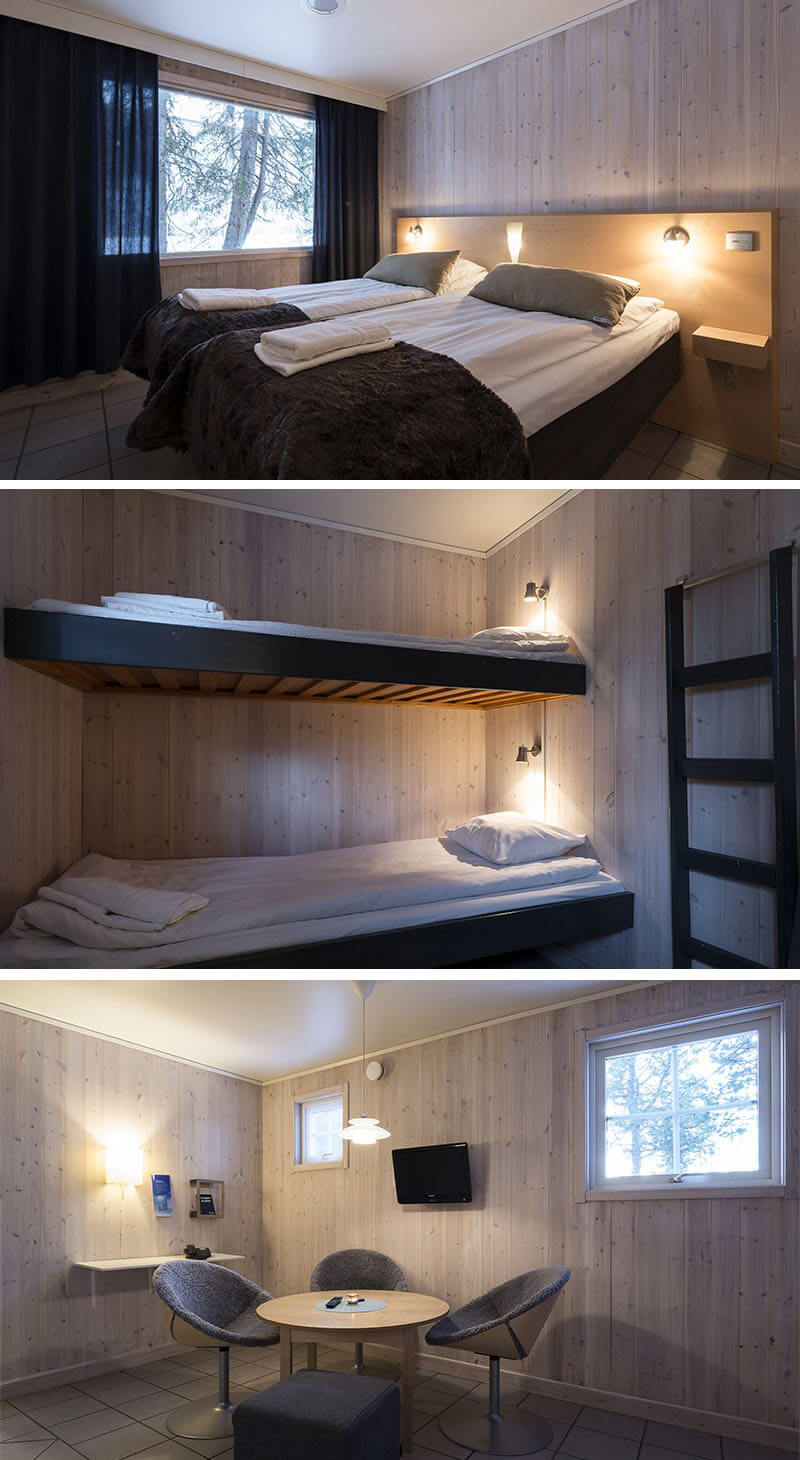 Source: Icehotel