Heidi Klum always go out of her way to pull off a fabulous Halloween costume, well, this year was no exception when Heidi knocked it out of the park with her Jessica Rabbit costume when she was attending her annual costume bash in New York.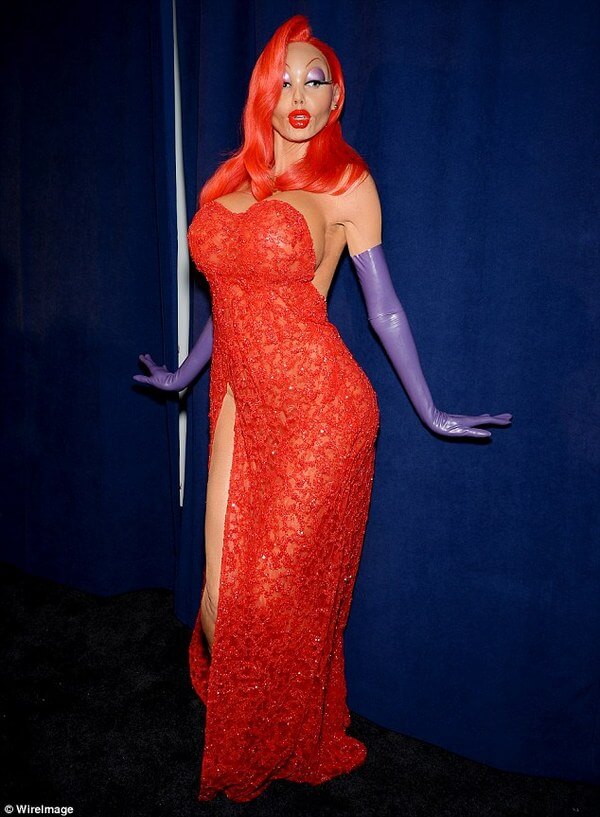 The 42-year-old model and project Runway host had a fake chest and bottom constructed for her costume to give her a more curvy look. Klum spent days in a prosthetic lab working on her costume while all along dropping some clues on her Instagram account. Some people tried to guess and said she was going to dress as Kim Kardashian or Amber Rose, but as they found out later on, they were wrong.
We think it's safe to say, Klum's costume was very close to the real thing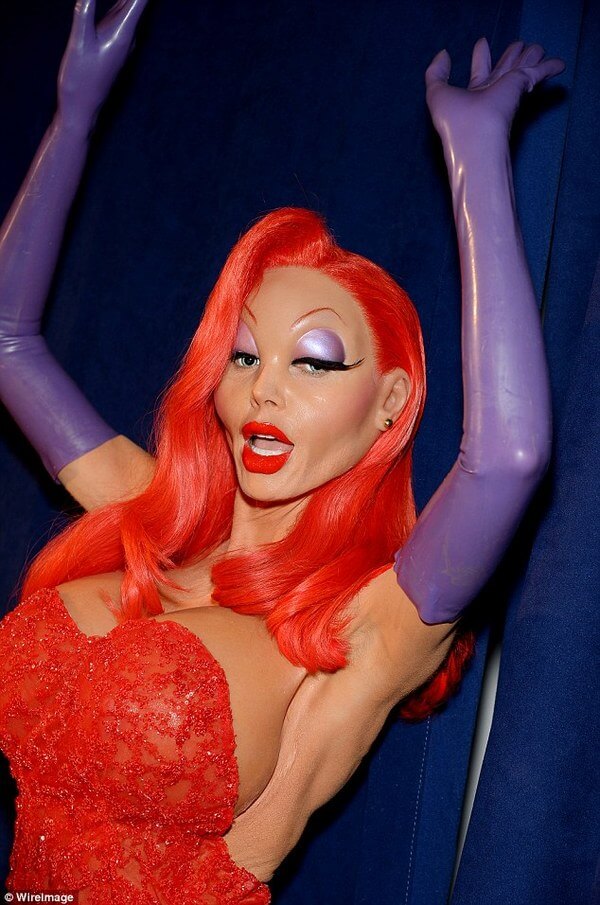 Heidi was wearing a red dress with no straps and it was easy to see that she has no panties, her long purple gloves really completed the look and they looked like they were painted on. When she entered the party Heidi shouted " Let's get this party started! " and all of her friends and fans clapped and cheered. At this moment Heidi sat down and her technicians applied a flesh-toned make-up to her forehead and cheeks before placing a thick skin like mask on her face.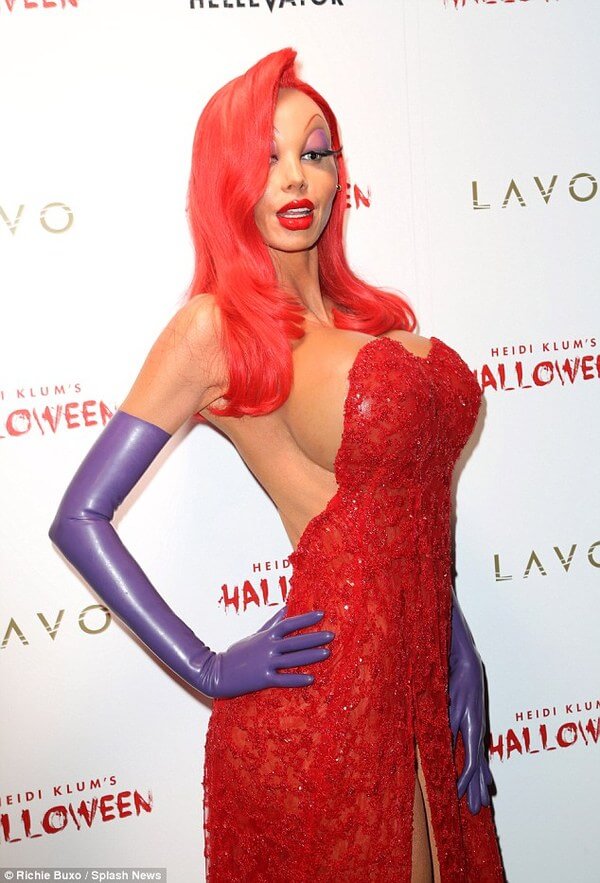 " I usually start Halloween weekend late and sleep i n, because i know I'm going to be up until 5 or 6 am, at least, I've been working on my Halloween costume for months, it involves a lot of prosthetics and  this year, I'm going to start applying everything around noon "
This was the 16th year the Heidi Annual Halloween bash was held at the upscale Italian eatery and nightclub Lavo.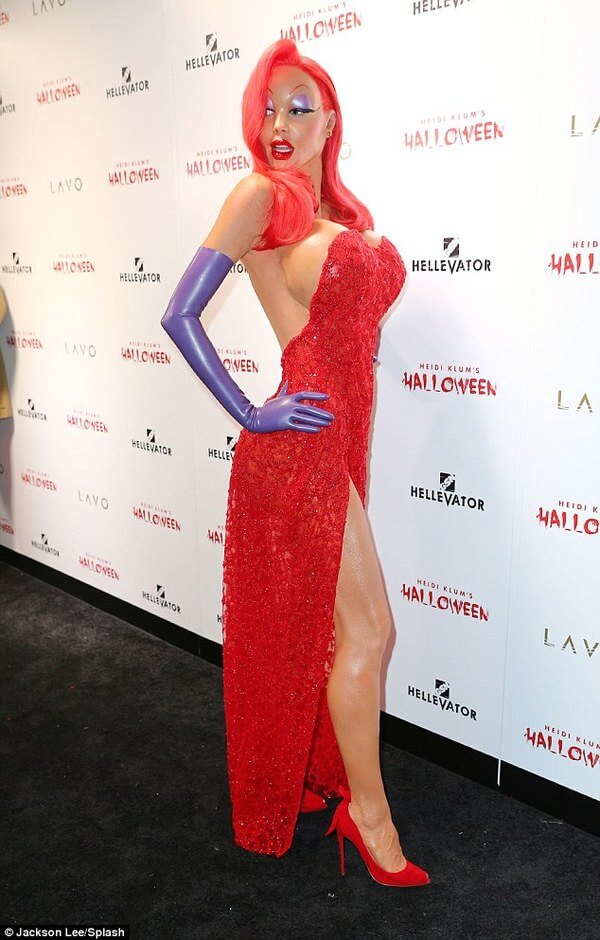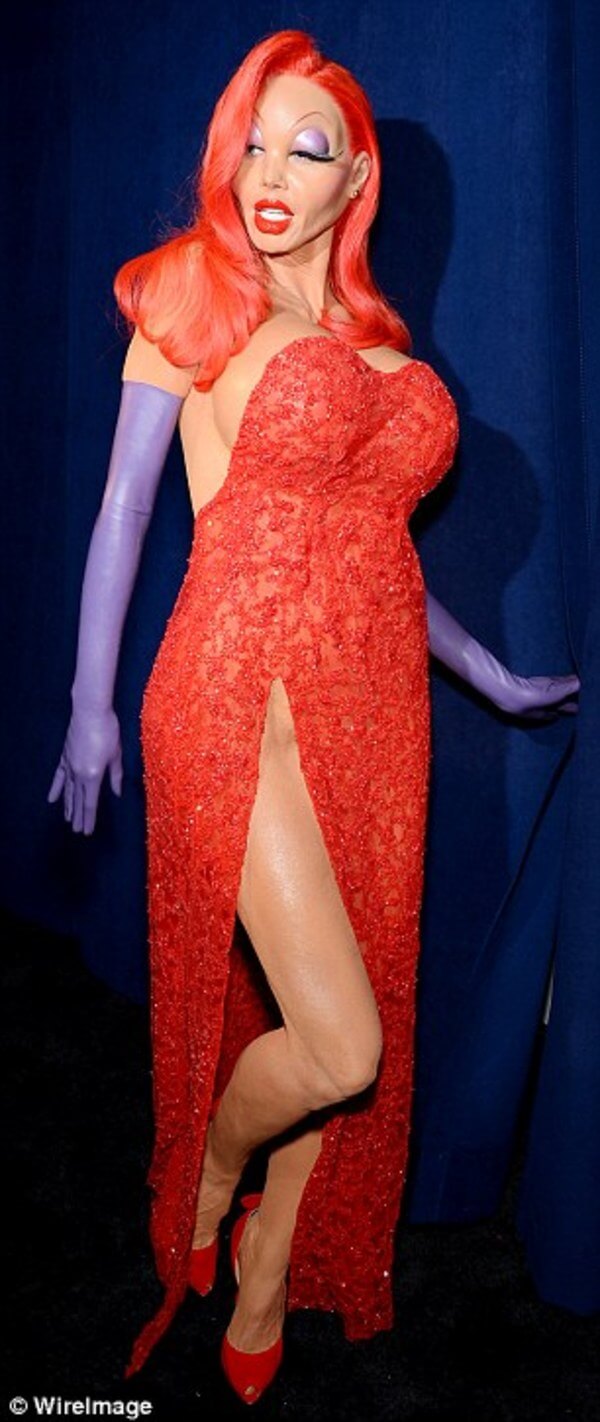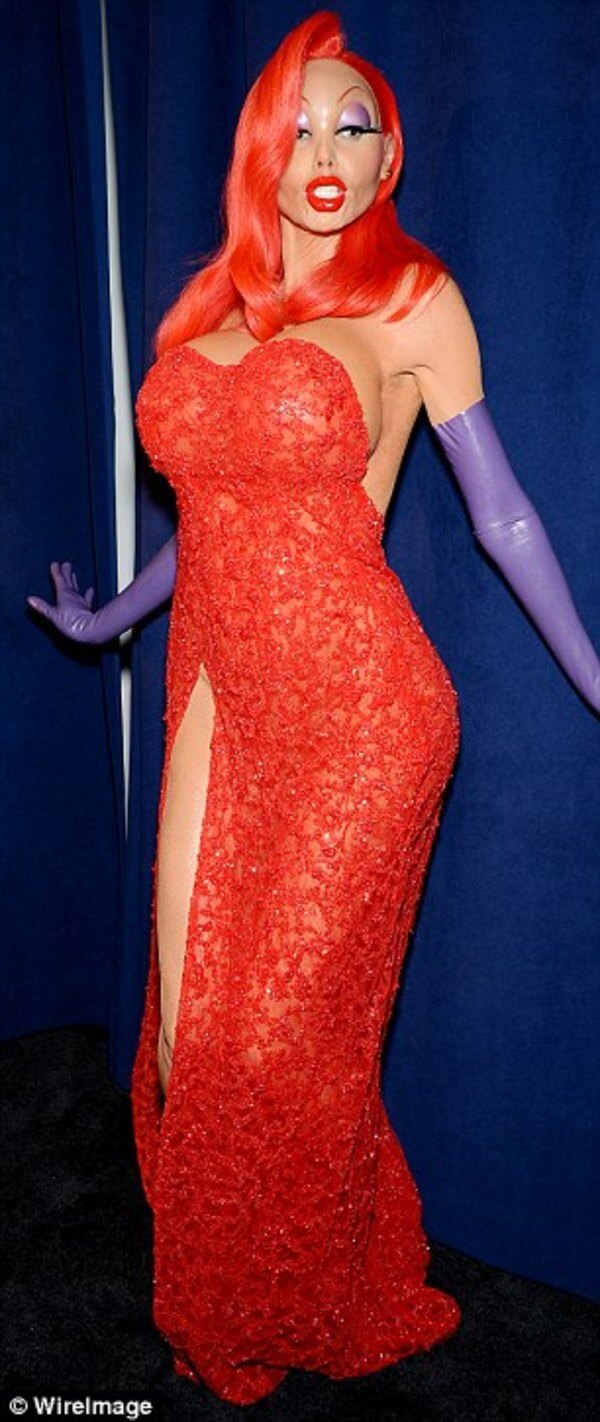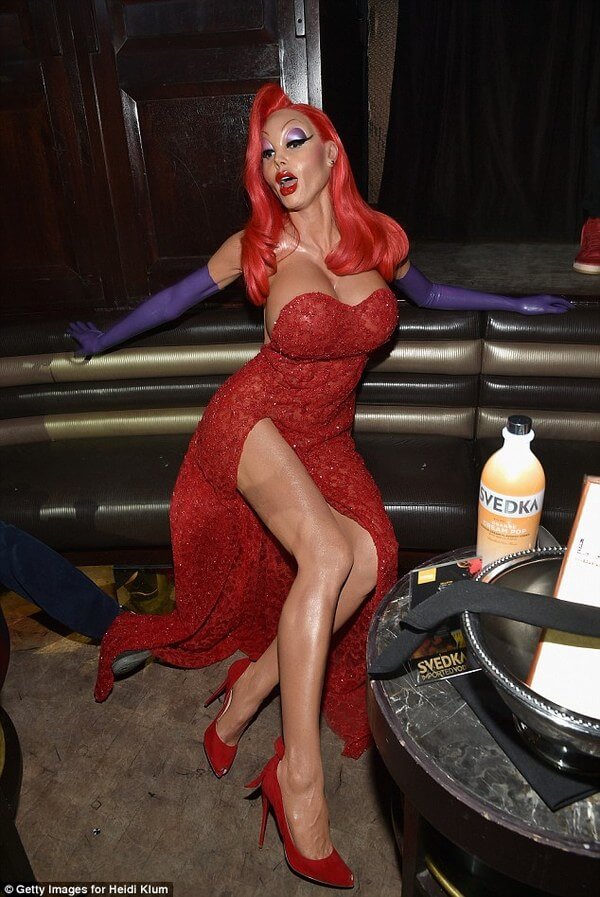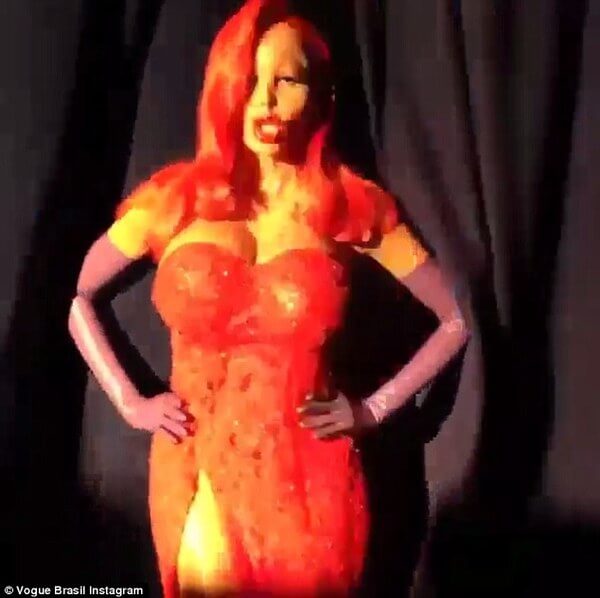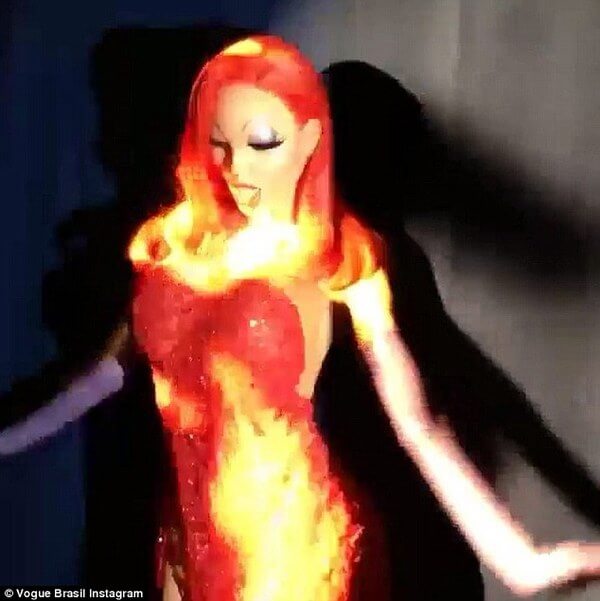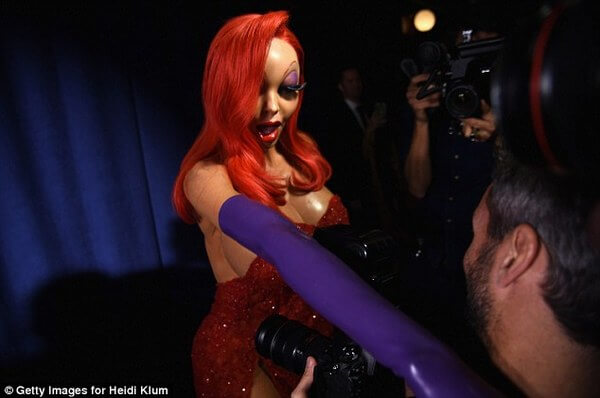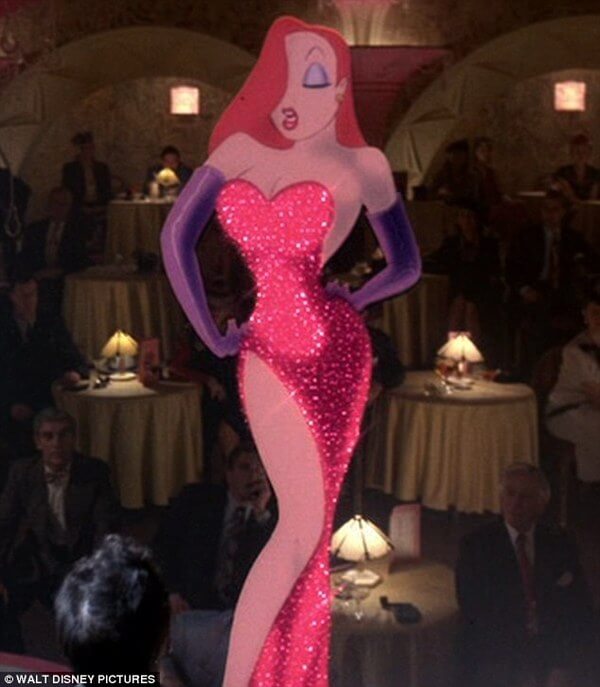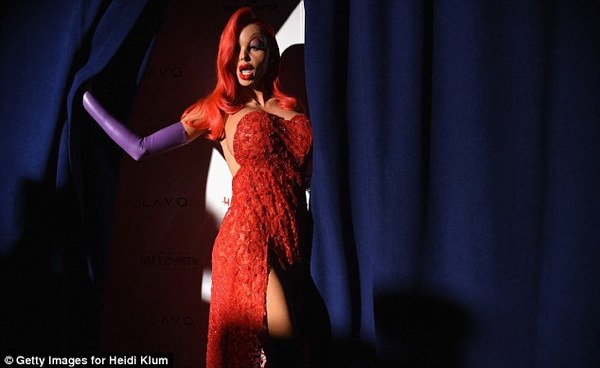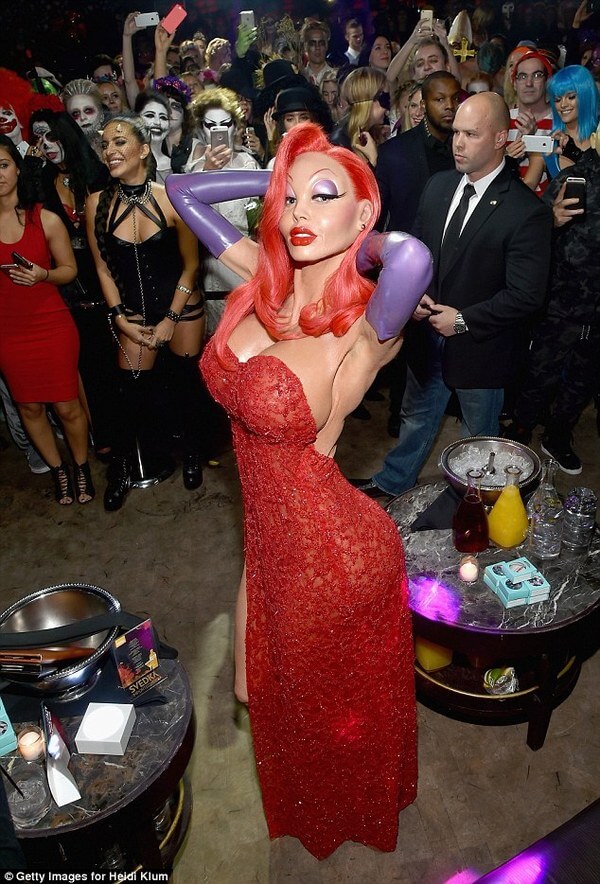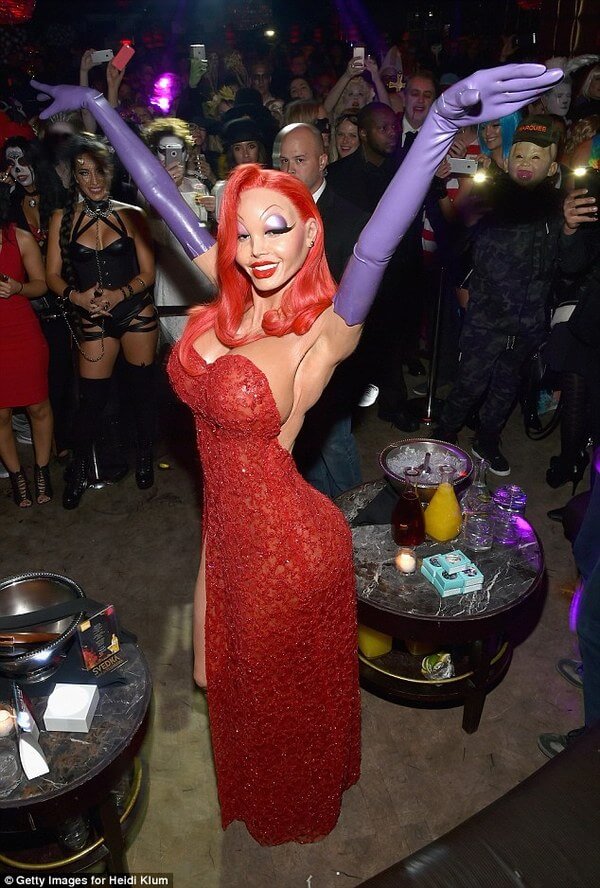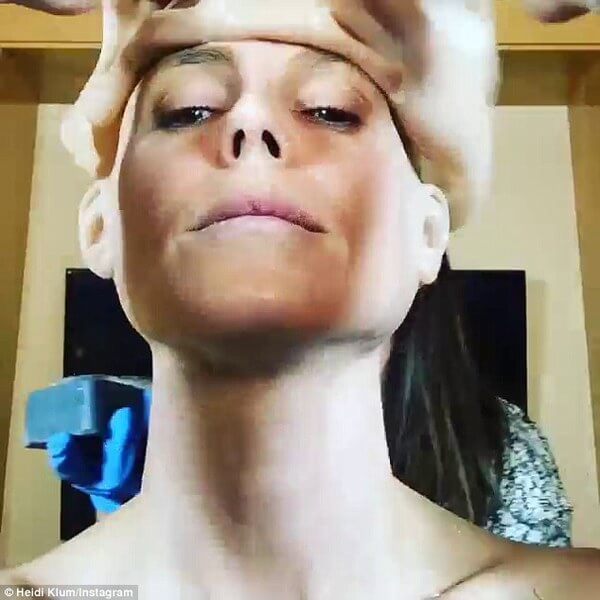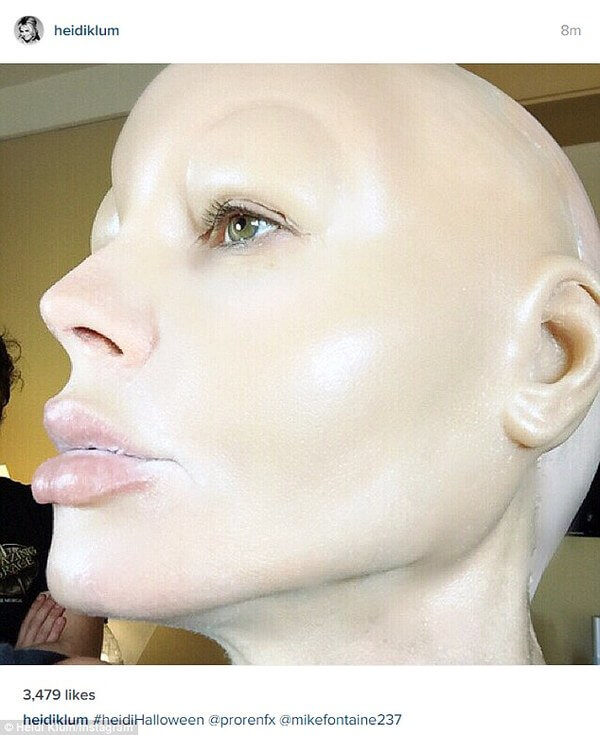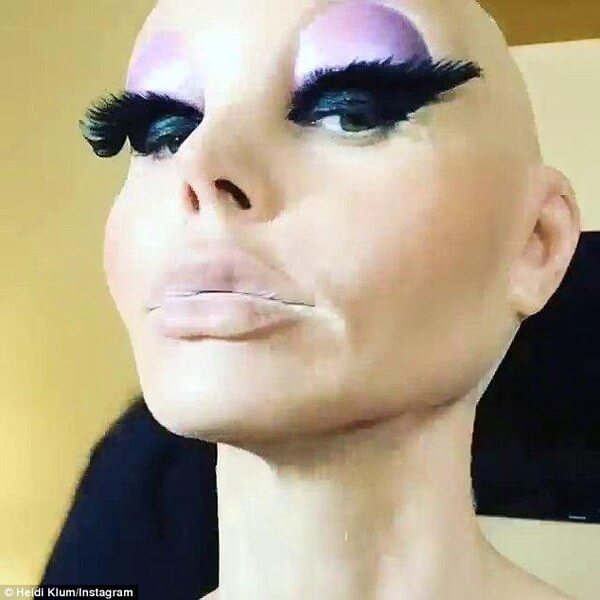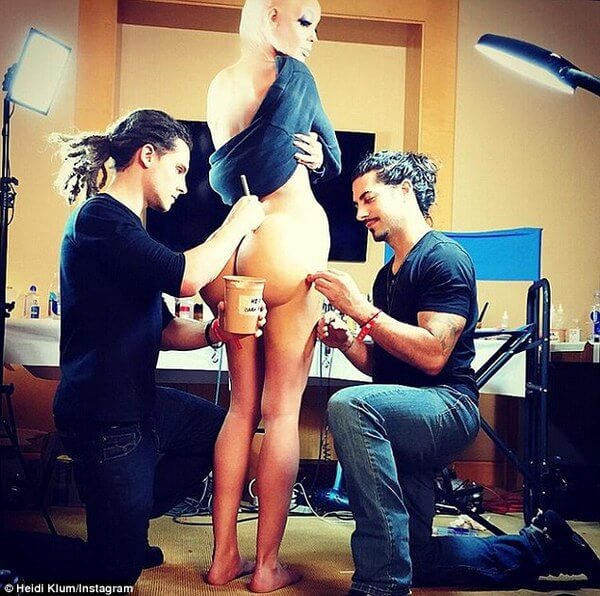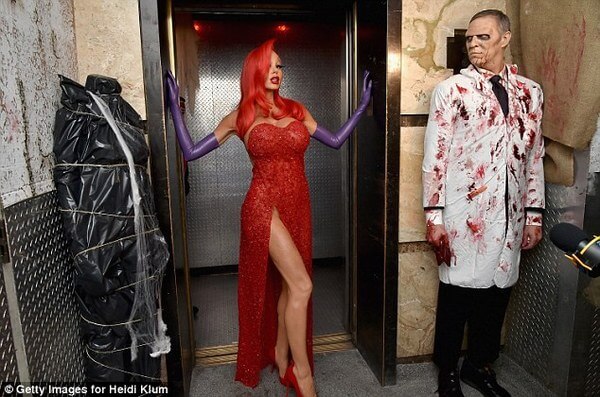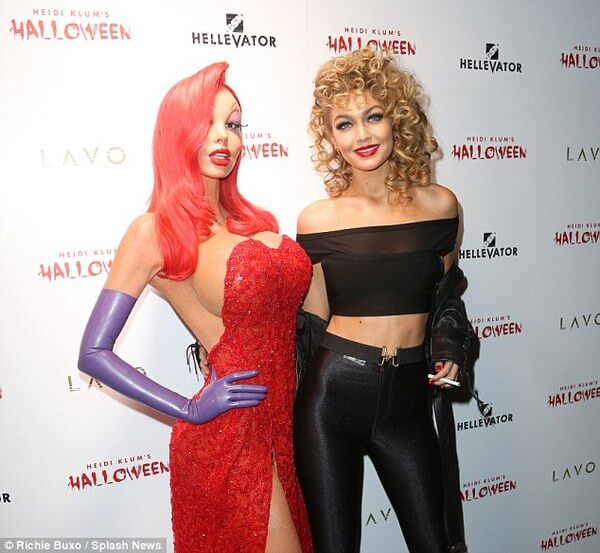 Source: Dailymail