After the busy hours of the day, it's always best to have at least an ample time to relax and renew the strength that has been lost. It is even more relaxing to see the beauty of nature outside when you are at your  most comfortable position.
You can think  of a conventional designed hammock that bests suit your preference or a rocking chair that can bring back all the memories of your childhood when your grandma used to tell her stories. But students from the Indian based MIT Institute of Design named Harshita Murudkar, Shivaji Gulati, and Mehak Philip resolved to create something unorthodox for the two furniture to create a new and much better concept.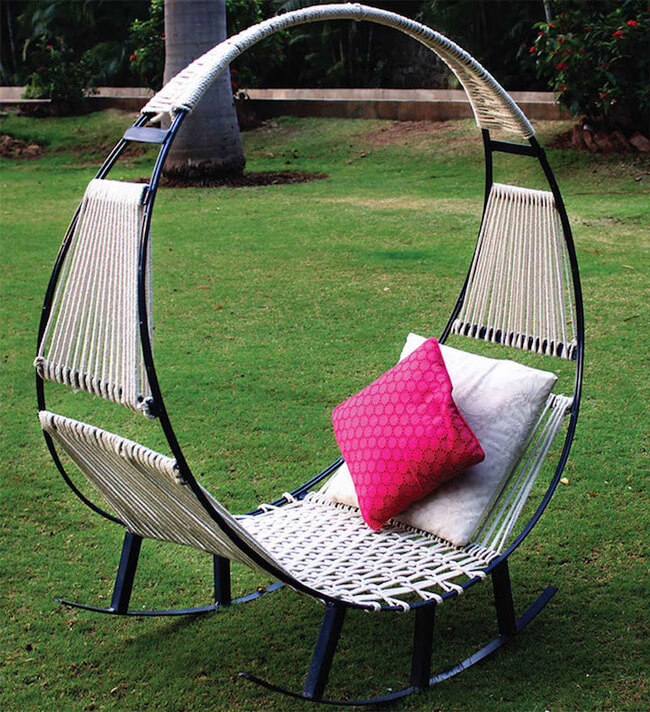 These three students had spent weeks to create and make a hammock-rocking chair composite. They began on creating the metal frame as the skeleton and painted it with colorful paints and searched for various weaving designs and techniques that will add beauty to their furniture designs that will eventually attract buyers.
These hammock rocking chair will seem to have a good market value and they think the demand will increase in the future.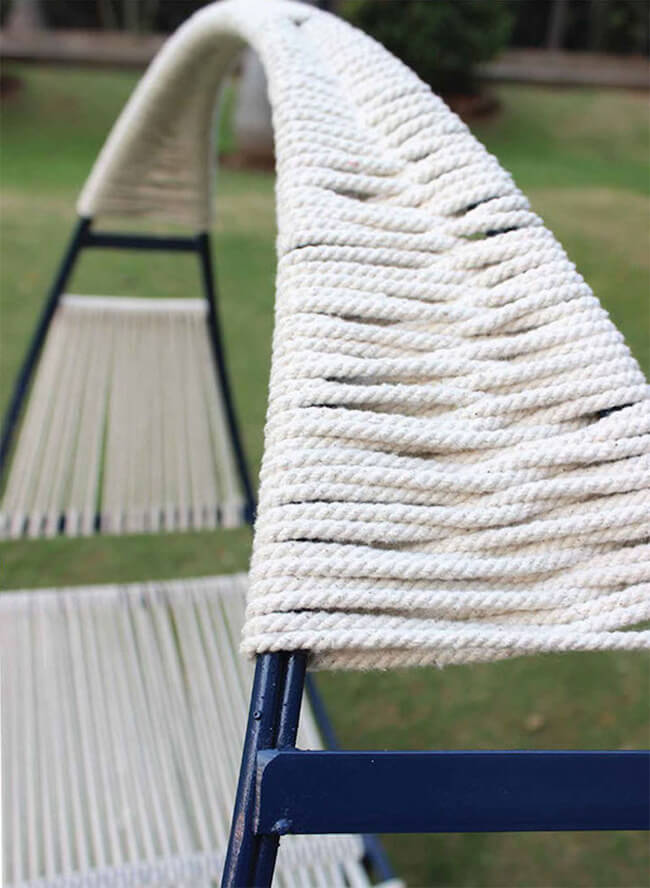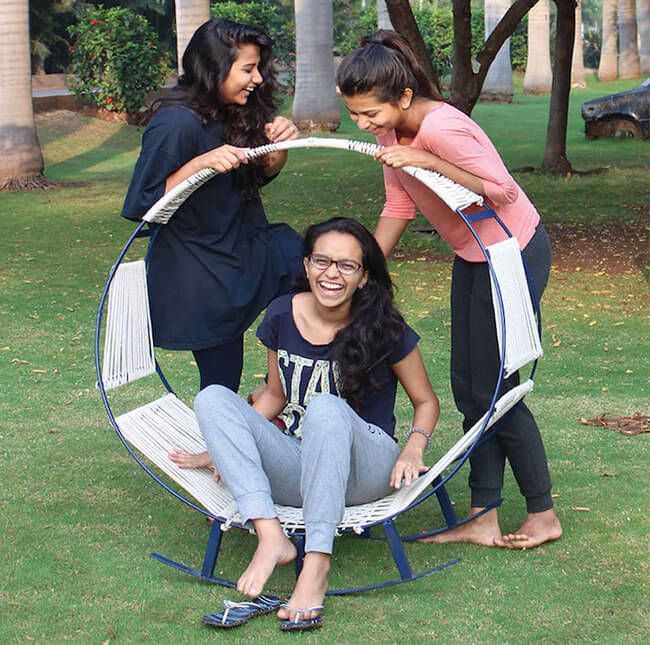 Relaxation is still the best therapy for every person alive and it shouldn't be withheld from whom who deserves it. So are you ready to get your very own chair? I know I am.
Source: MyModernMet