September has started bringing to many thrilling and long expected first day of school. Do you remember yours? Parents might have been preparing you for this day, maybe your older siblings and friends were telling you how it was for them, but only you know how you were feeling when making the first step on that long journey. Looking at the photo of that day certainly brings a wave of emotions.
And one day, the journey comes to the end! One more photo of you, standing proudly and joyfully, brings more smiles when looked at it today. Here is the gallery of compared photos of that emotional days – first and last day of the school.
1. Daddy worked out regularly to be able to handle second shot.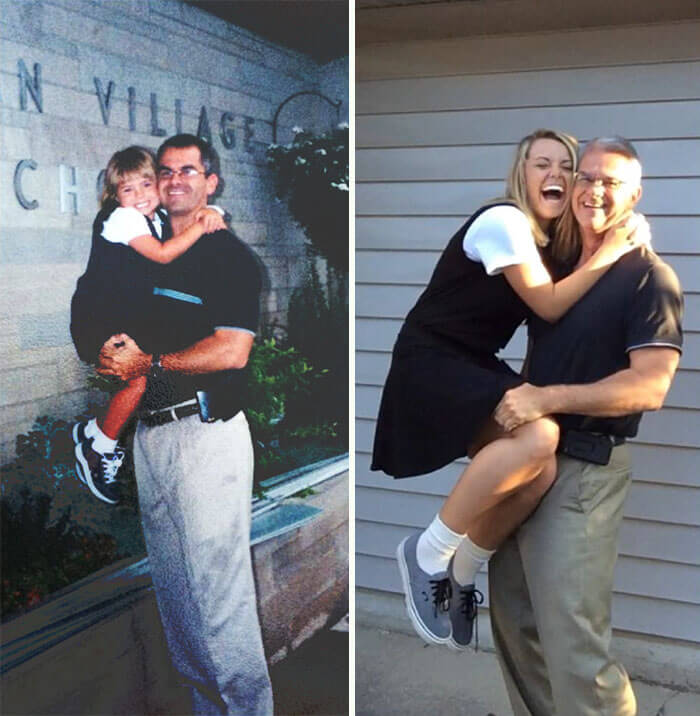 2. From kindergarten to high school.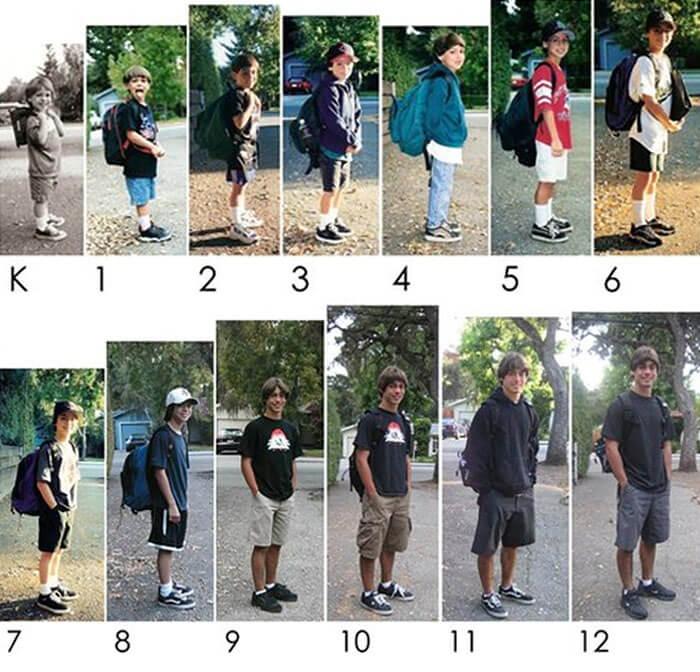 3. Meeting your younger self with a help of photoshop?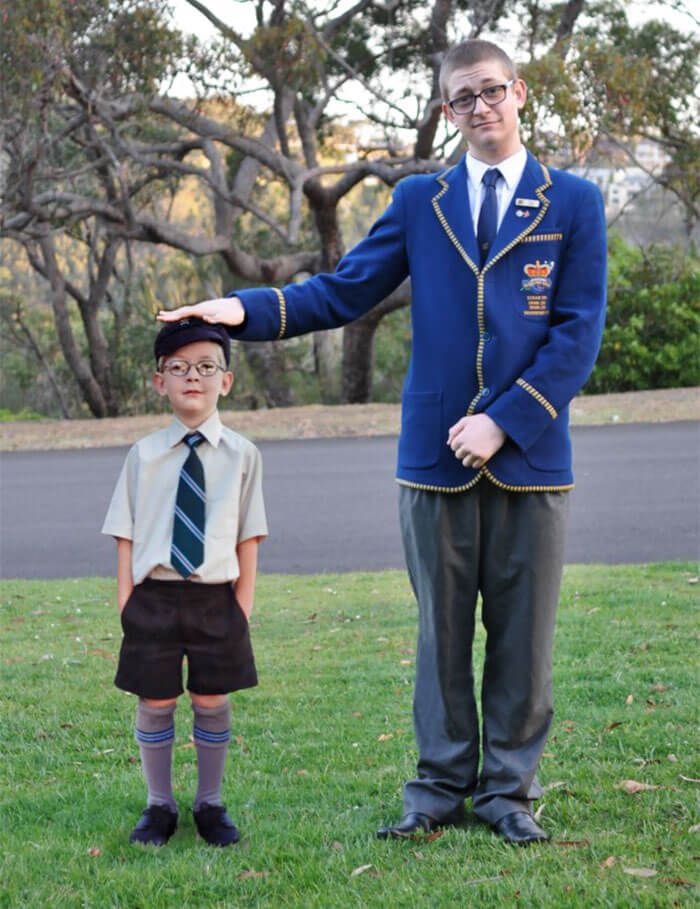 4. Mommy is so proud.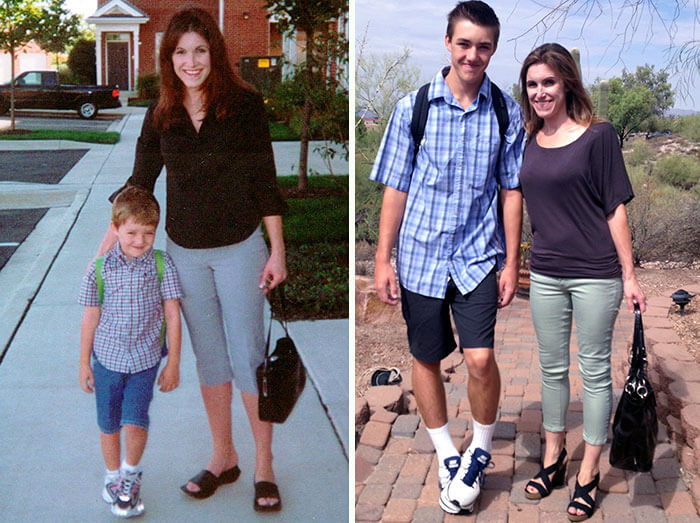 5. The school makes you grow.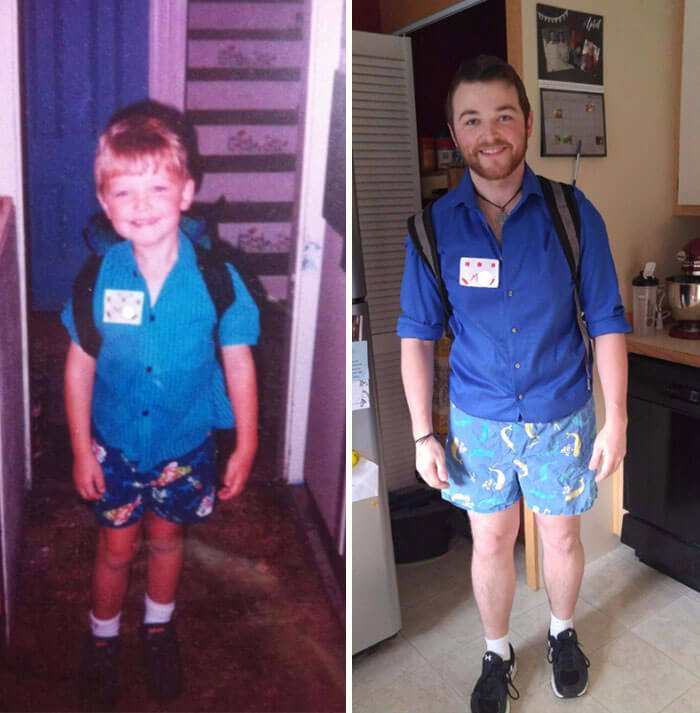 6. The first day at school and first day at the job.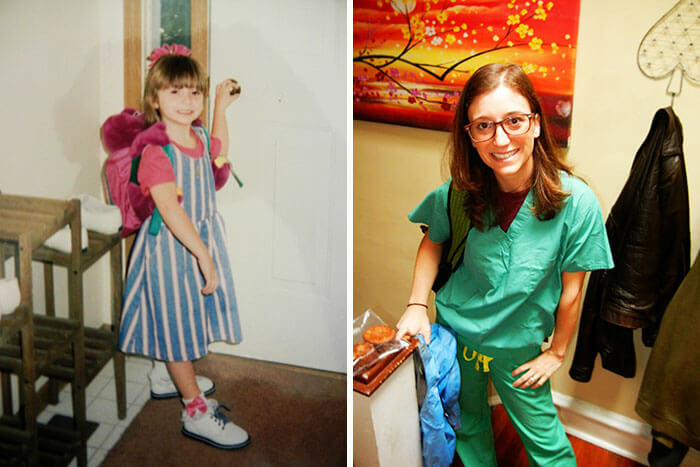 7. She made it! Always wanted the white coat.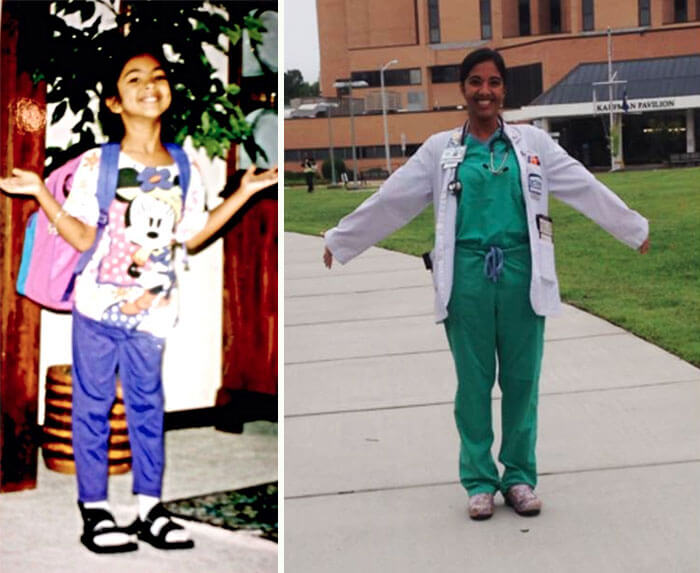 8. Best friend together all the way.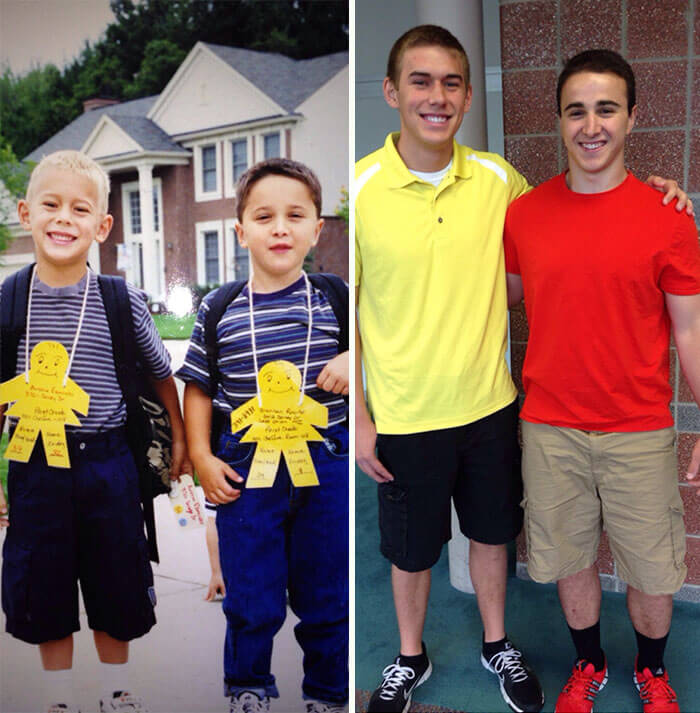 9. Bravo! It was a long way.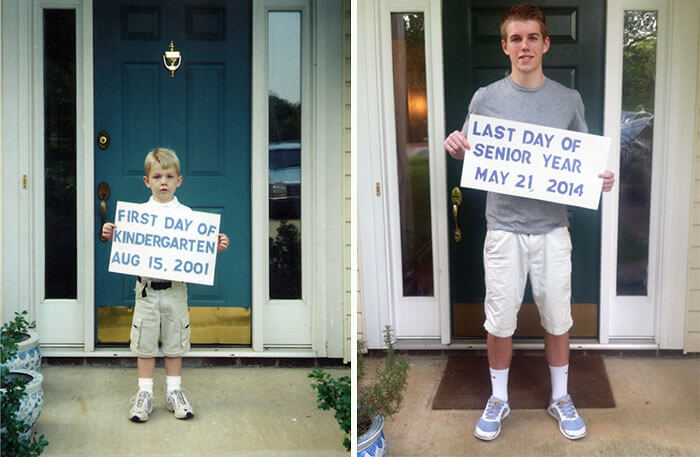 10. Not so happy starting the school, not so happy leaving it. People change.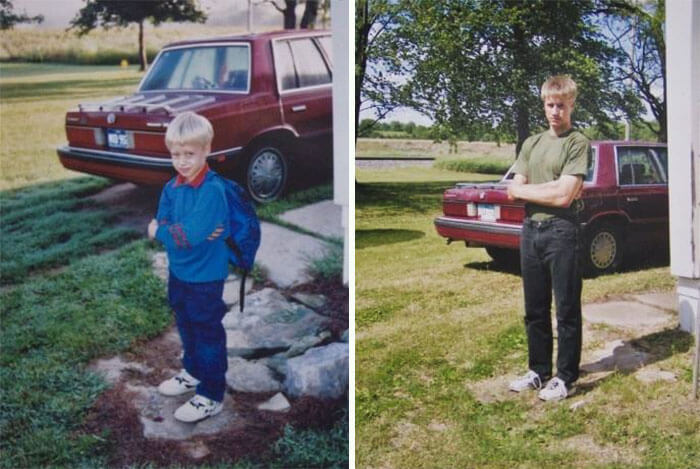 11. The special cake for a special day(s).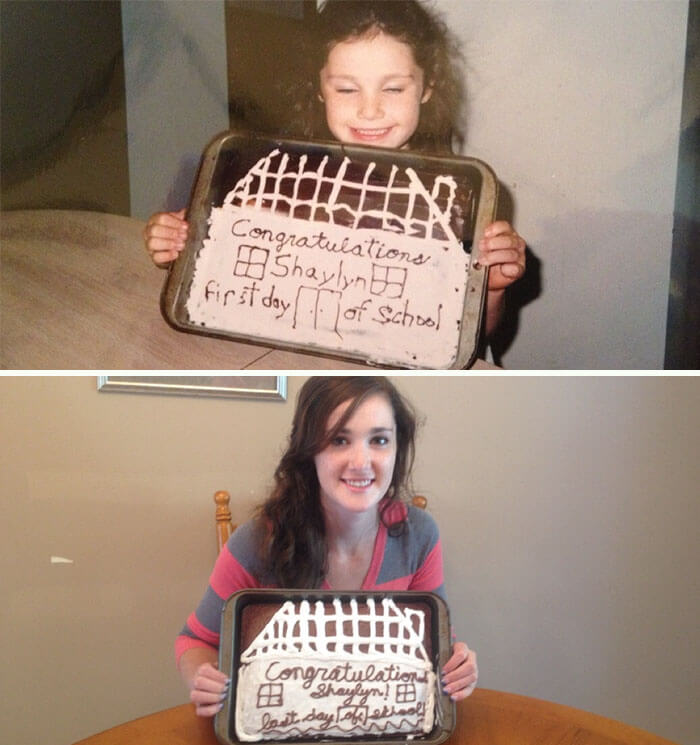 12. Best friends – through thick and thin.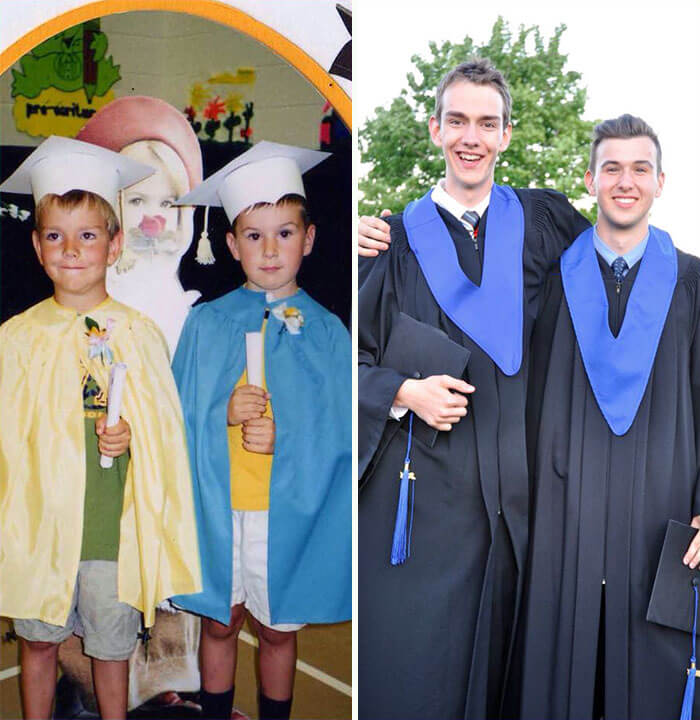 13. The same porch, but a bigger boy. First and last day of school.
14. Growing knowledge from the inside, makes you grow from the outside. First and last day of school.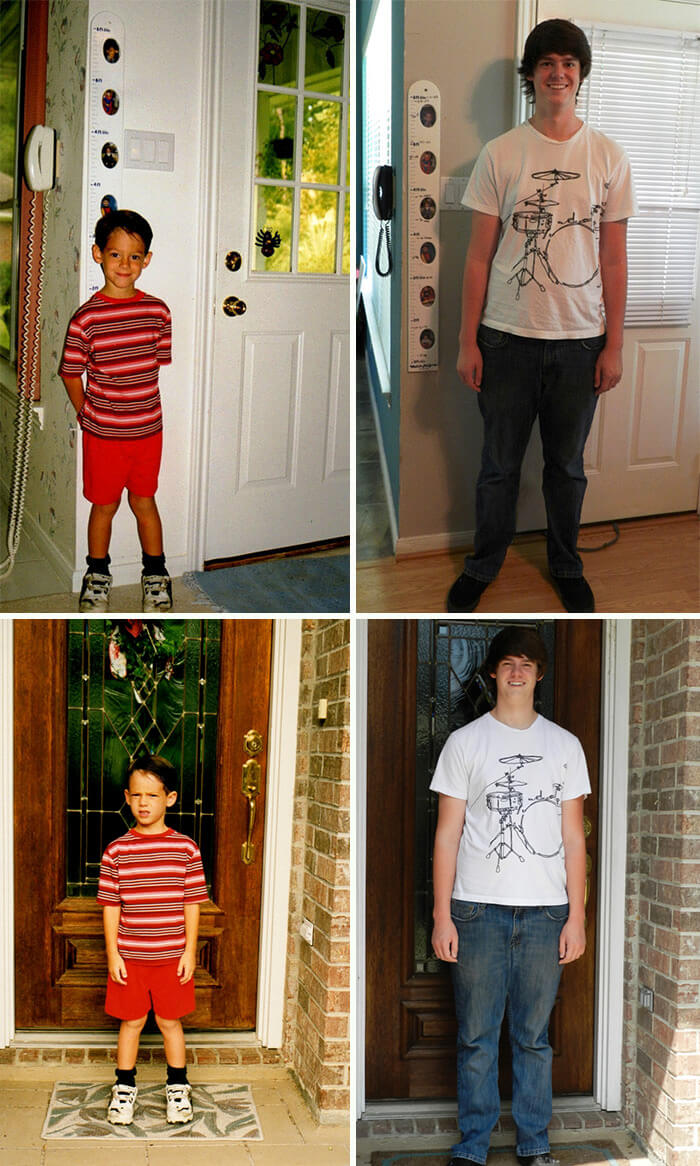 15. Same door, but is the boy the same? Yes. First and last day of school.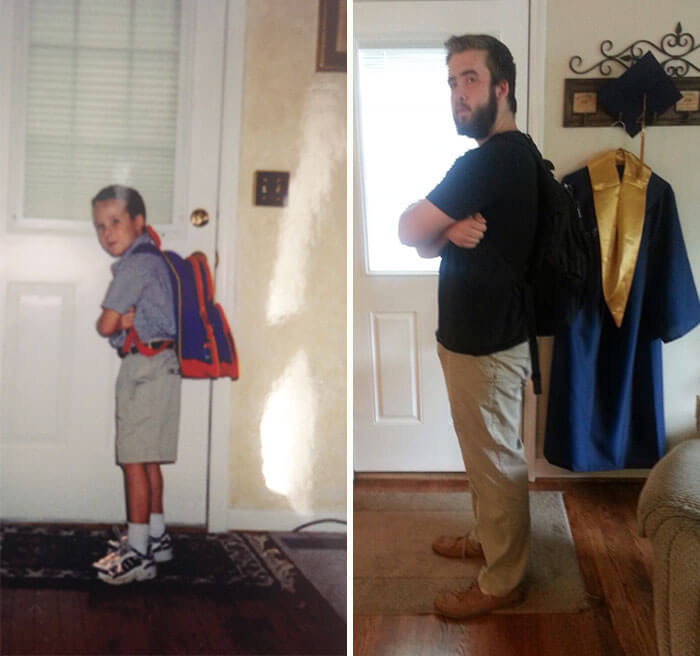 16. Little mermaid on her way to school for the first time. Where is she now, at the end of high school?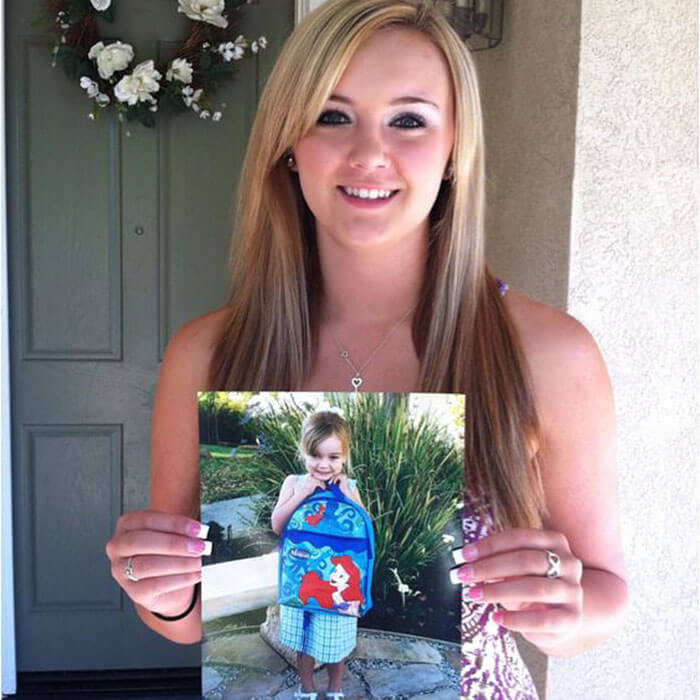 17. First day of school and last day of high school.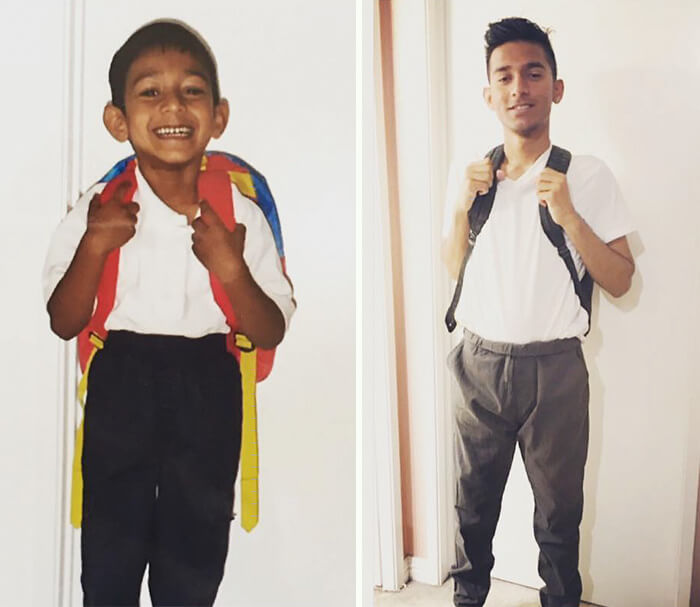 18. First day at kindergarten and university graduation.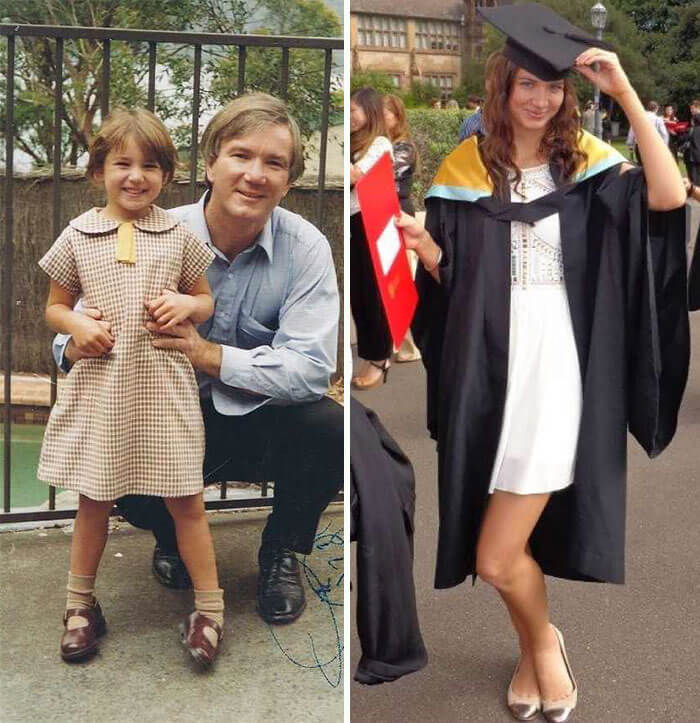 19. Still loves floral dresses. First and last day of school.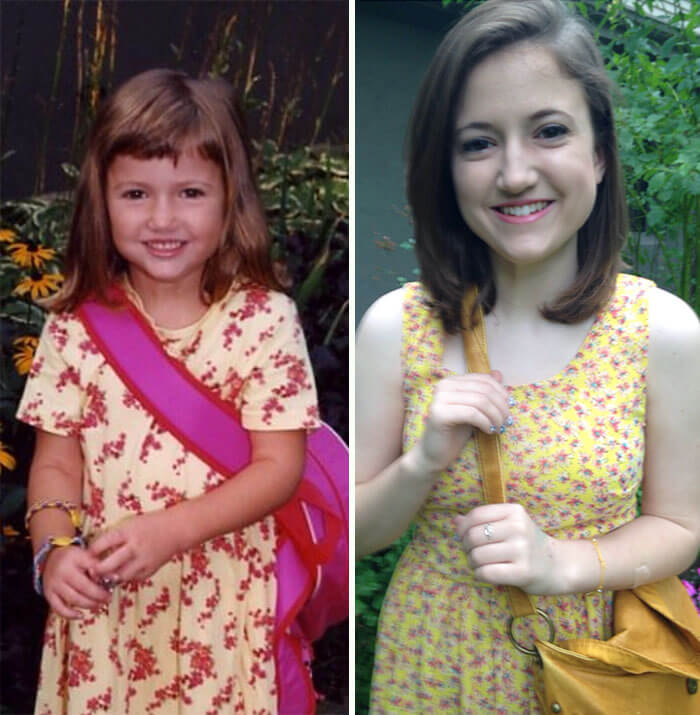 20. First and last day at high school.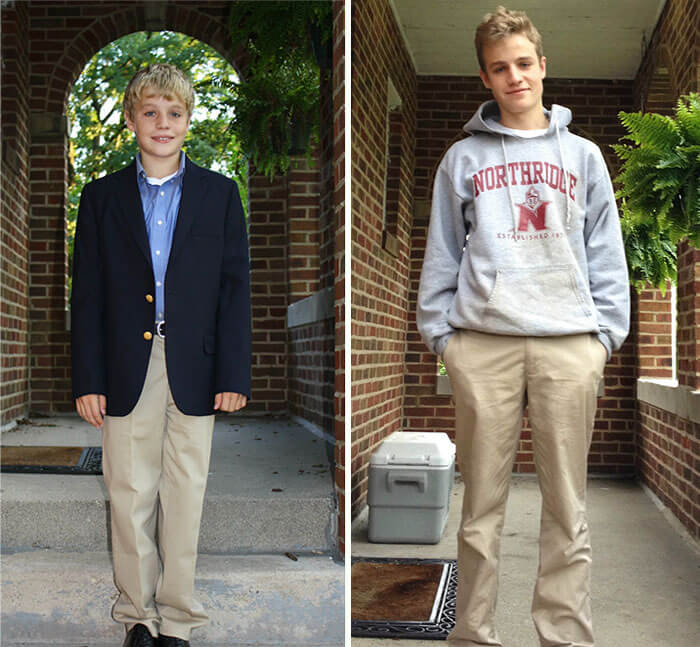 21. Wow, you got taller, girl!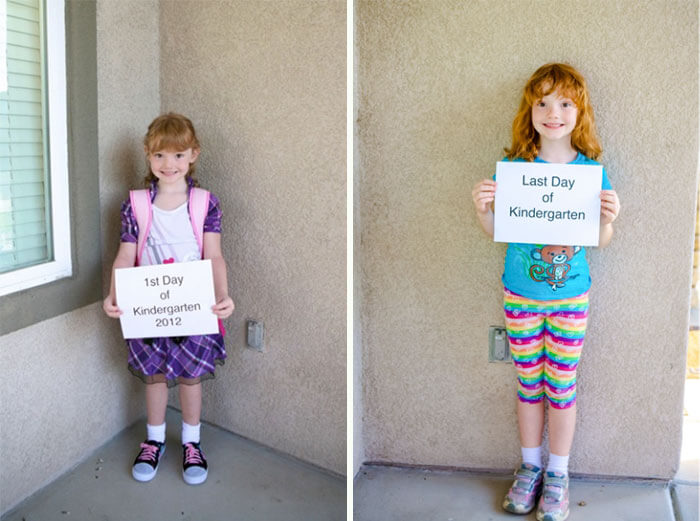 22. Long journey over, bravo!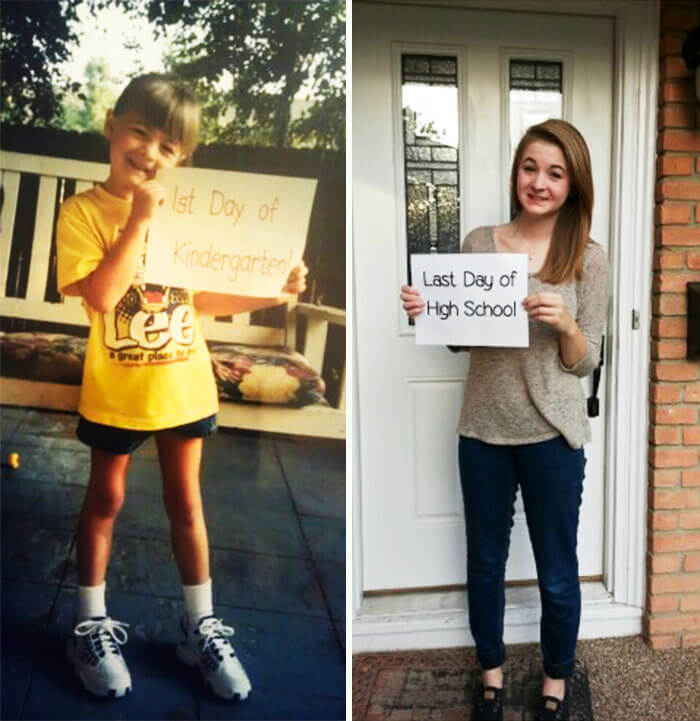 23. First and last day of school. Same place.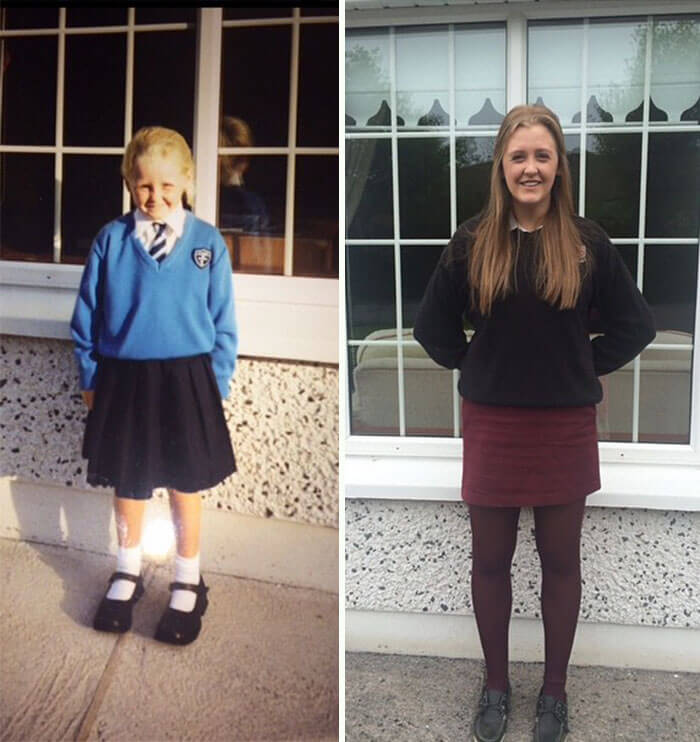 24. No more school from tomorrow! Congratulations all!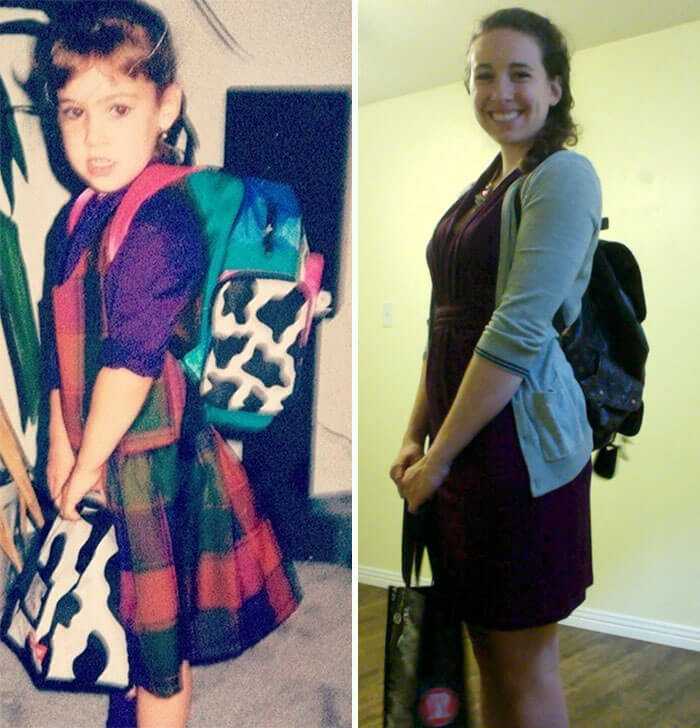 Source: link