If the title weren't enough, let's repeat once again: explorers found a fruit cake that is probably older than your grandpa or grandma and we have a dilemma. We don't know if we should go Yumi! Or be grossed out a little. It is 106-year-old and perfectly preserved because, you know, they found it in Antarctica. It is almost like you forgot your fruitcake in the freezer and your great-grandchildren found it after some time.
The Antarctic Heritage Trust say they found the cake wrapped in paper, inside a metal tin, on a shelf, inside a hut that was home to explorer Robert Falcon Scott's crew back in 1911. Scott was a Royal Navy Officer and explorer who led two expeditions to the Antarctica. In the second one, the Terra Nova Expedition, which resulted in his and his companions' death. His contributions to science included the discovery of plant fossils which proved that Antarctica was once a forested  region.
But now, getting back to the cake, it looks good enough to be eaten: "It didn't smell that fresh, but it looked edible. It certainly smelt off…a bit like rancid butter", said Lizzie Meek, the trust's artifacts manager.
Now, the question is: who brings a fruitcake to Antarctica and does not eat it? Like, really? What else is better to eat in Antarctica? Unfortunately, we can't know now.
The tin in which the cake was found was in quite a bad state and paper in which it was wrapped up was beginning to decompose, but they managed to deduce that it was a Huntley& Palmers cake. The British company is still going strong today and are probably happy now that they can marketize this discovery.
Beside the cake, they also found some meat and fish and some "good looking" jams. They are going to return them to the site for future explorers to discover.  "The goal is to leave objects as found. It could very well last another hundred years", said Meek.
explorers found a 106 years old fruit cake perfectly preserved in the snow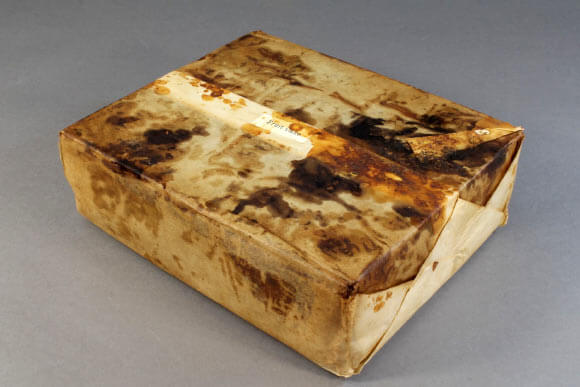 It was wrapped in a papar sheet and looks like no one eat it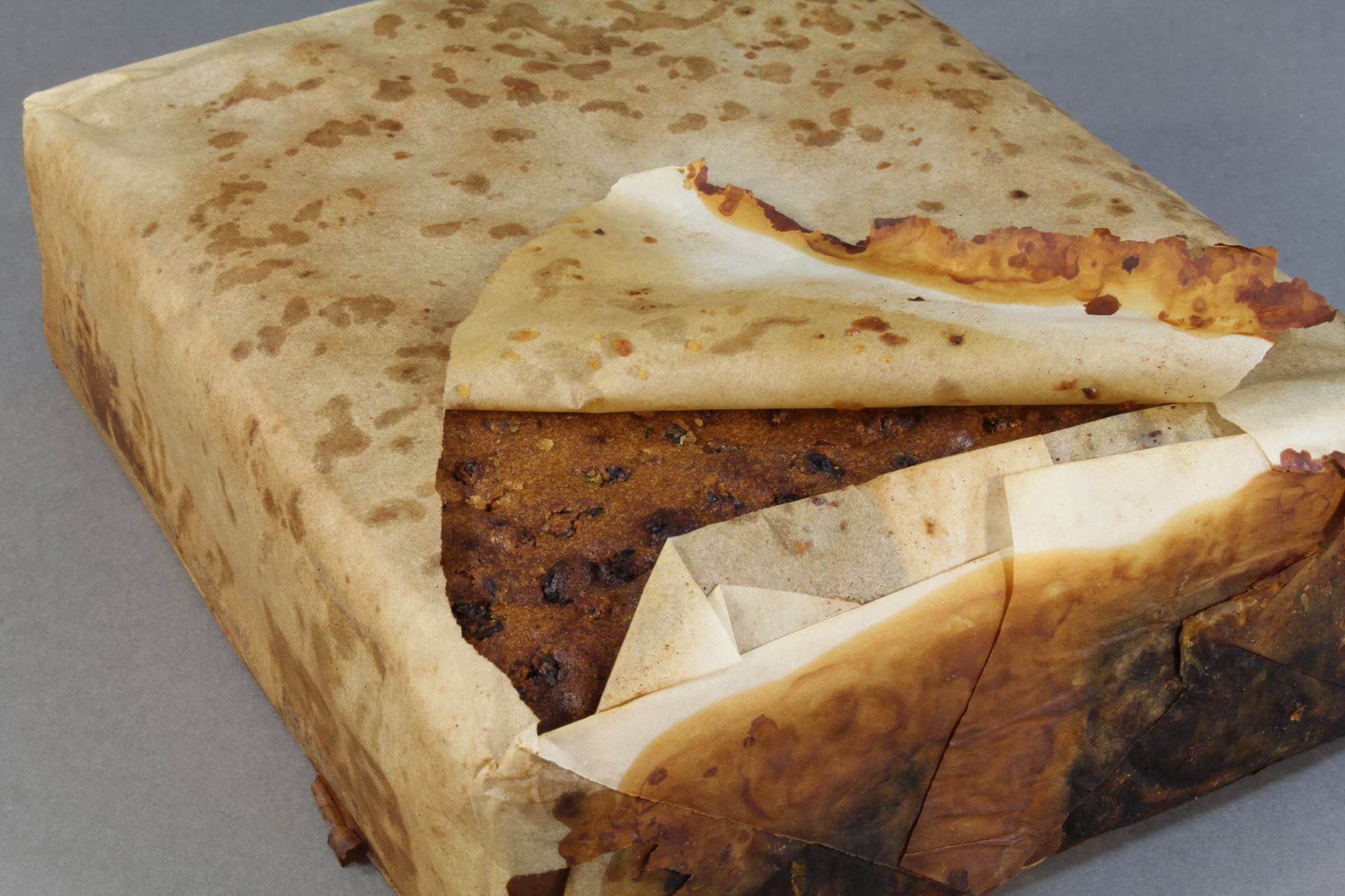 The only thing left to think is if we want to eat it or not? Probably not…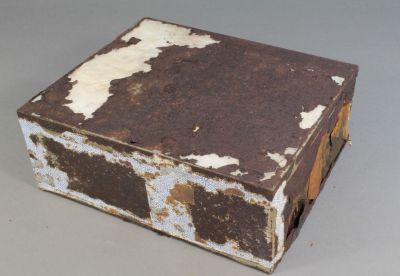 Source: link