Hannah Simpson creates awesome little figures out of knitting , she even wrote a book called " Evil Knitting " which explains how to knit some of her characters , and while we didn't find much more infomation about her , we can only assume that she is a very cool person in general . among her figures you can find Freddy Krueger , Slash , The Joker , Steve Jobs and others, To tell you the truth , we didn't recognize all of the figures in this post so if you guys ( or girls ) know any of the names displayed here be sure to leave a comment with the name so we will have a more complete article. but until then , enjoy this cute creation 
Like who is this ?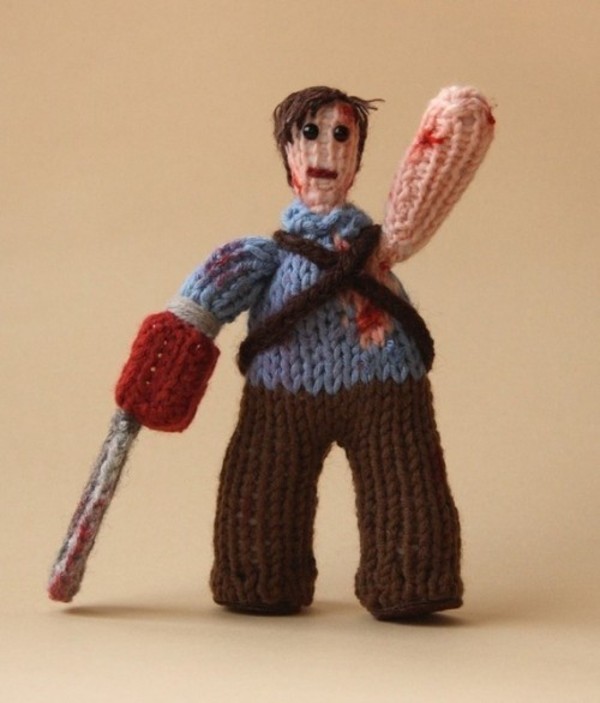 Texas chainsaw ?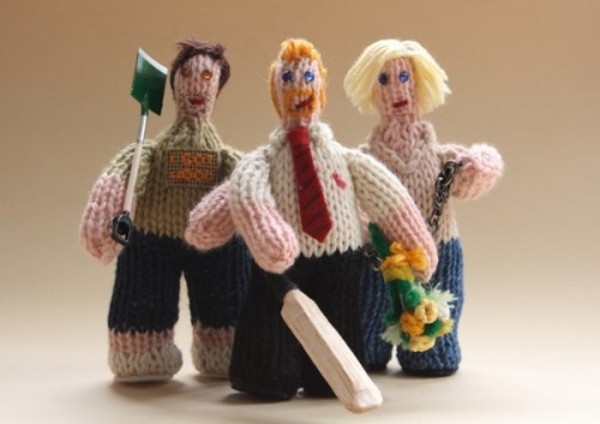 Freddy Krueger my man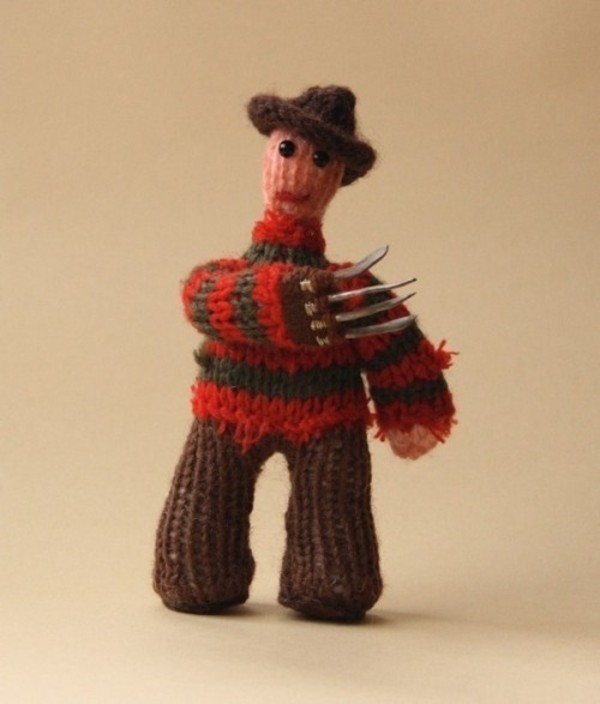 No idea who this is – prize for the first who gets it right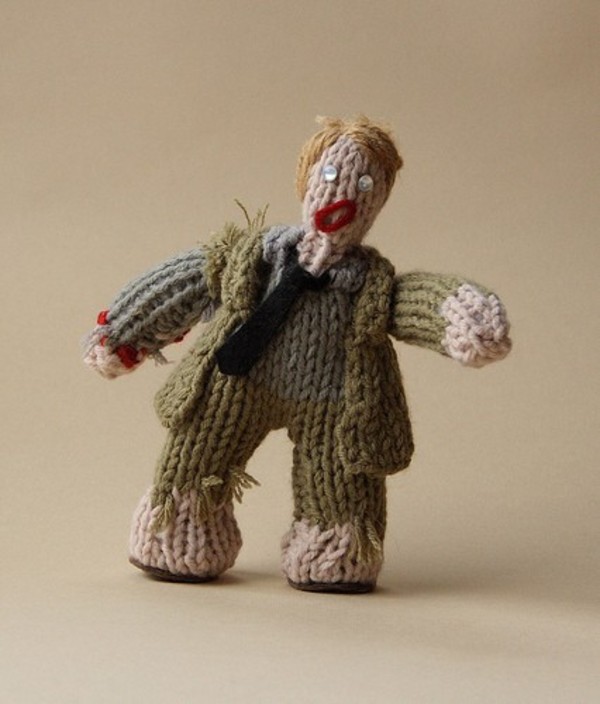 John wayne ?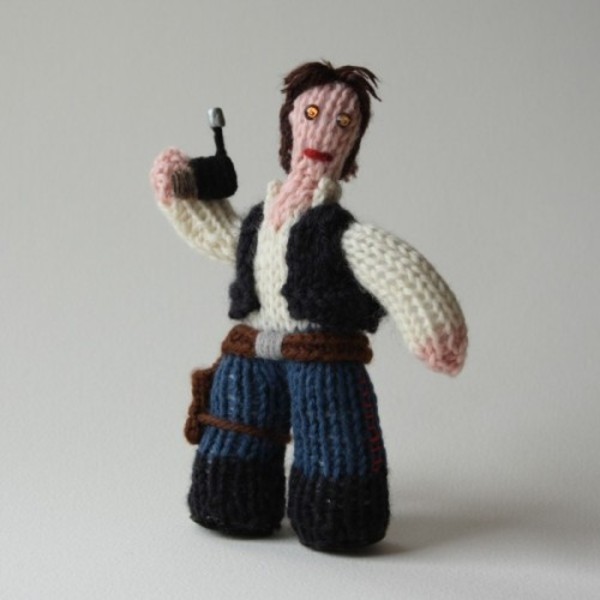 Joker , why so serious ?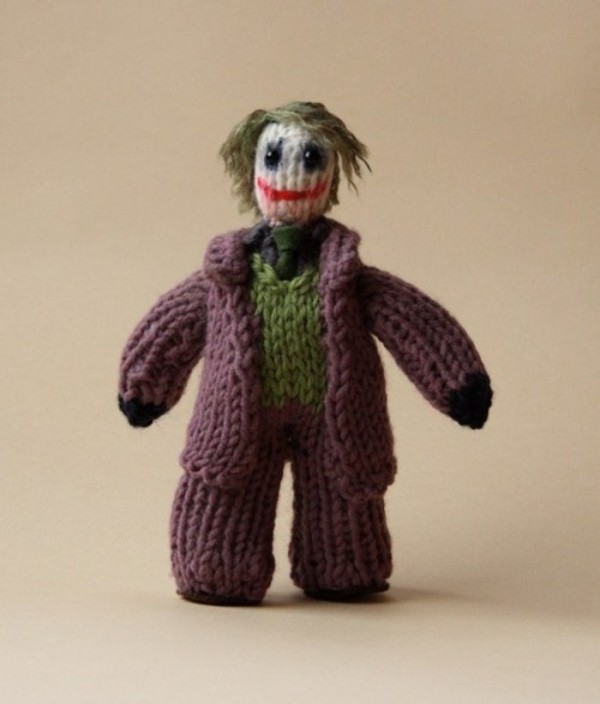 Kardashians ?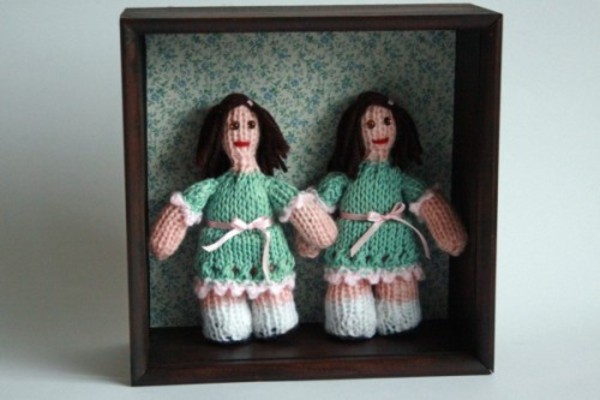 Jack the ripper , right ?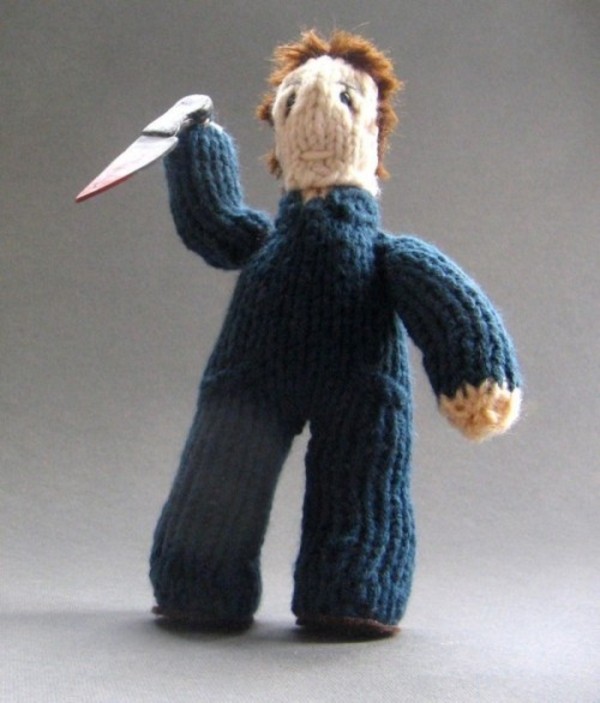 9 : Devil boy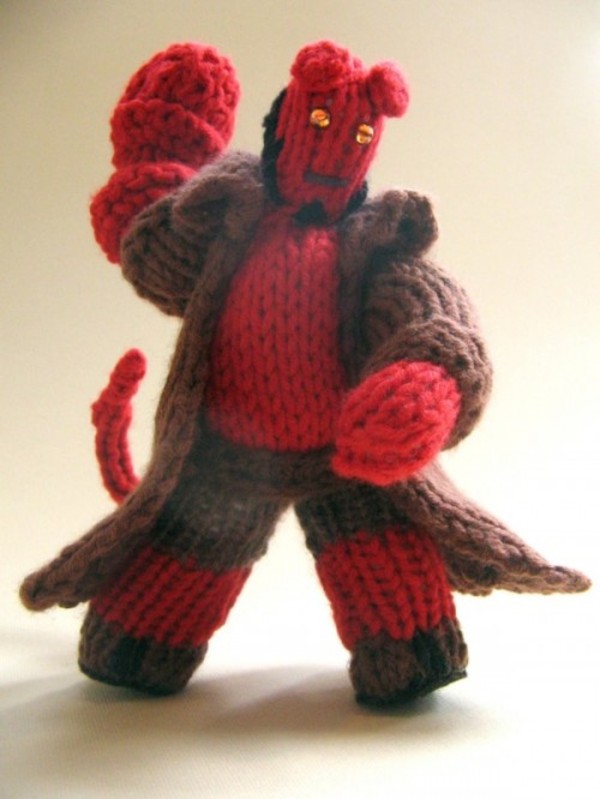 10 : Steve Jobs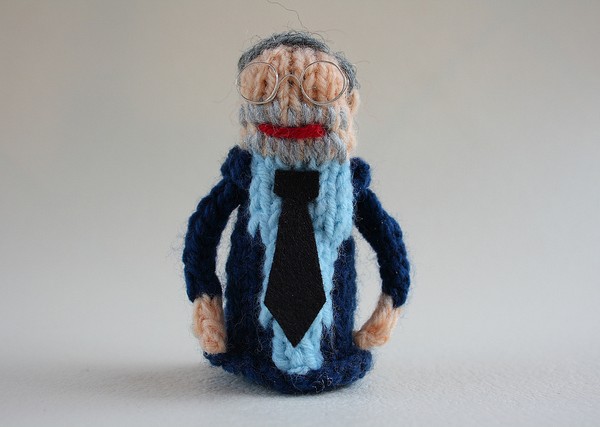 11 : That famous character from the PC game half life i think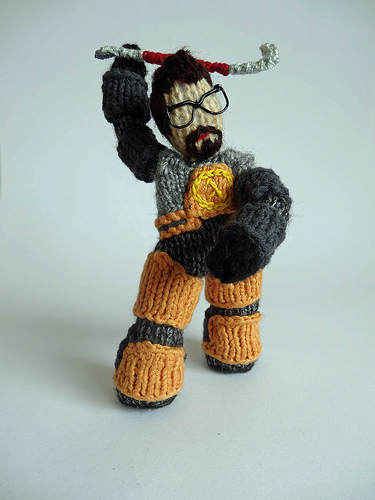 Slash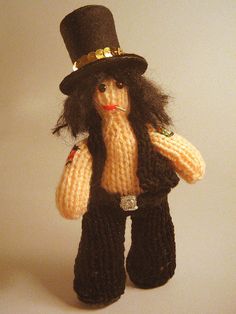 Weird no hand guy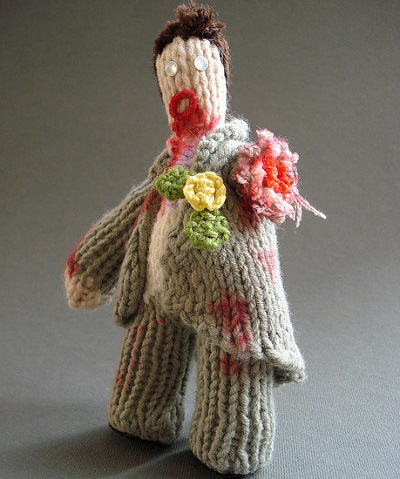 Source: Imgur