A gracious attitude goes a long way….and after being called a "fatty" on Twitter, Demi Lovato is showing the world that she will rise above the haters…. with kindness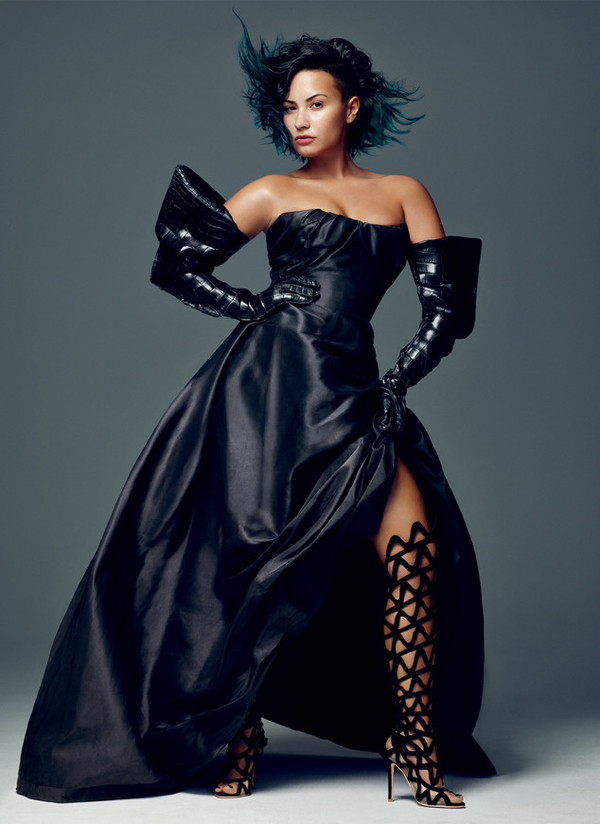 Rallying back against the hurtful post, Demi expresses her genuine feelings of love for the human race, choosing to react with class instead of lashing out in anger. She points out that we are all equal and that regardless of what others say, we can still show love back to them.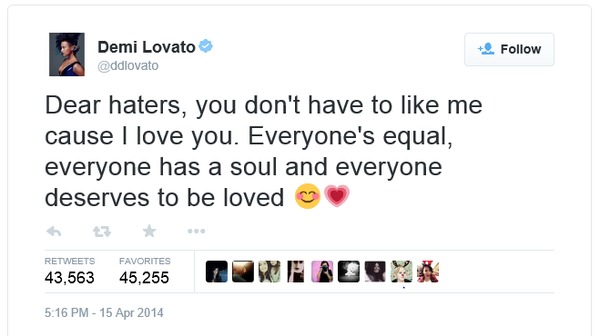 Reaching out to fans a few moments later in another tweet, Demi urges her followers "to respond with love and positivity", extending her efforts to promote her anti-bullying beliefs. Love combats hate!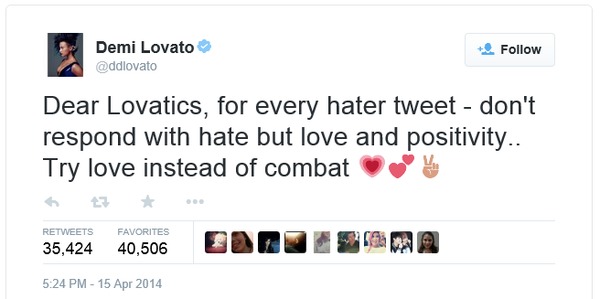 Lovato extends this love to the tweeter by retweeting the post and giving a final comment saying "you are beautiful", totally turning the hatred expressed to her upside down and returning pure love. We think this gives Ms. Lovato an A for Awesome!!
Source: Eonline