Congratulations Coco! For giving birth to a cute baby girl! The talk show host and model with her husband Ice-T welcomed their first child on a Saturday morning. The little baby is called Chanel and Coco didn't wait even one second and posted a picture of her on her popular instagram account.
" Surprise!!! Look who came early!! Welcome the new arrival of Chanel Nicole..a beautiful healthy 5.7 pounds baby girl. Ice and I are so proud! I cried while she was coming out i was so excited to meet her. Just a few hours prior Coco shared a photo of her with a baby bump next to her fabulous Christmas tree

The former reality star and fitness girl has been documenting her journey on several blogs exclusively to E! news. The 36-year-old made it clear early in her pregnancy that she wanted a girl to join the family, as she is surrounded by male dominance for most of her adult life. " I've been underneath the roof of a male dominated house forever. Ice-T is very male. The dogs are very male, I was like, God give me a girl so i can liven things up with some cute fashion. I can have a personal doll. And God answered my prayers "

Coco is no stranger to making headlines, and being pregnant wasn't any different. Several people on social media began questioning her pregnancy because of her " small " baby bump so Coco did what she does best and silenced them with a few revealing baby bump pictures. " Strange thing is i will miss her inside of me. I really enjoyed the experience and my goal was to make pregnancy look positive,fashionable,cute,fit and healthy.

After all the jabber and talk about the couple's  " High-risk pregnancy " it is safe to say the journey was a success. " In the end, we are very excited. We had a baby name picked out 10 years ago and we just want a healthy baby. God is on my side and he gave me what i wanted and i'm grateful "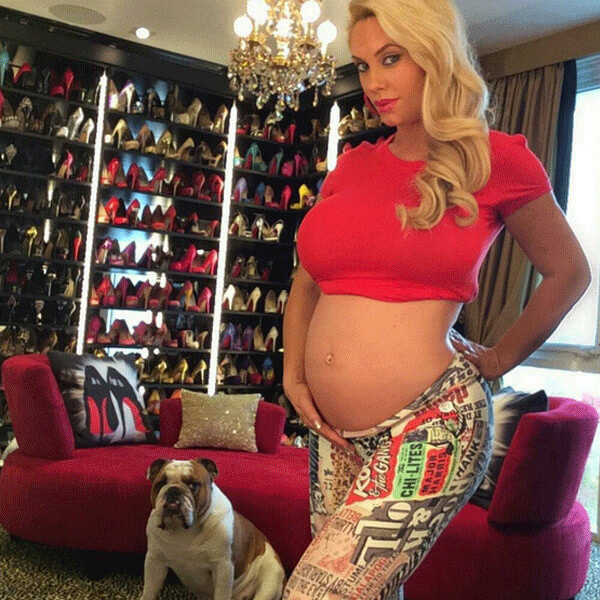 Source: Eonline