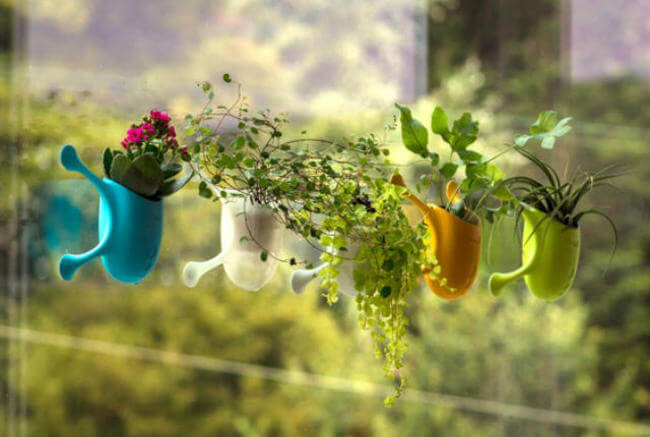 Even if you don't have a yard, or live in a limited space you can grow beautiful plants anywhere with Livi planters, the newest wonder launched on Kickstarter.  These 10 ounce planters are perfect for many different plants, and take up very little space because they stick to vertical surfaces. 
SEE ALSO: Origami Pot Can Shape-Shift And Grow With Plants Over Time
That's right! — You fill the stylish 10 ounce planters with any planting medium, and pop in your plant. The "sticky "feet use nanotechnology to assure a tight grip on a multitude of surfaces, and they can be reused over and over! Bring the beauty of nature into your room with these colorful containers that can brighten up your life.
If you want some right now, you can order a single planter for only $12 via Kickstarter.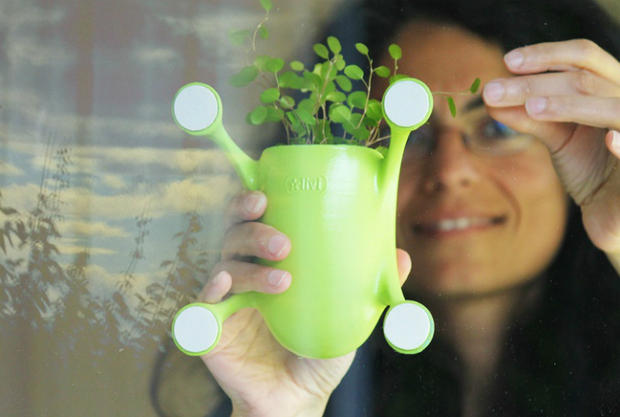 Source: mentalfloss