Everyone has a favorite book.  Most of us know the introduction by heart, or can quote all of our favorite passages. Well we have found an over-the-top Harry Potter fan that has gone one step further.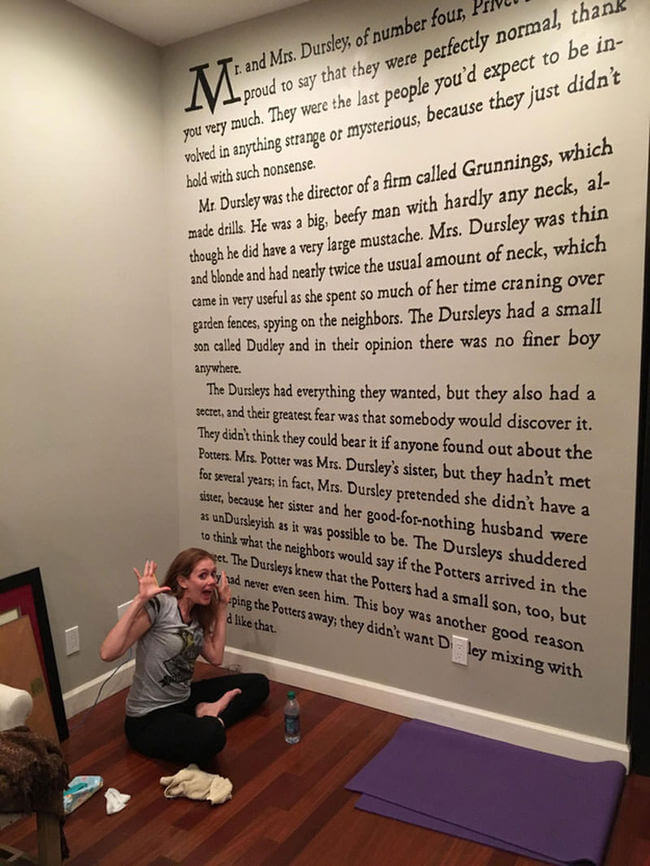 Meredith McCardle, herself an author of the 8th blackout, Guardian, and several other books available through Amazon Press has created her own tribute to J K Rowling's wizarding series with a little DIY magic of her own.
Using an overhead projector, McCardle traced, and then painted the entire first page of Book number one, Harry Potter and the Sorcerer's Stone on one wall of her newly remodeled home and essentially created a huge Harry Potter wall mural. When she finished her massive masterpiece she tweeted a photo of herself admiring her wall.
She was amazed to get more than 800 re-tweets: but best of all? J.K.Rowling herself was one of them.  That's like winning the quidditch nationals and finding the Goblet of Fire all in the same day!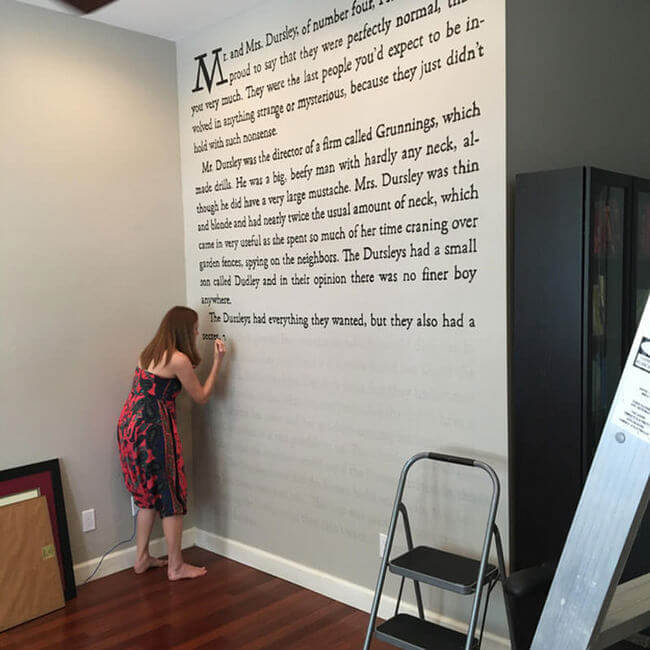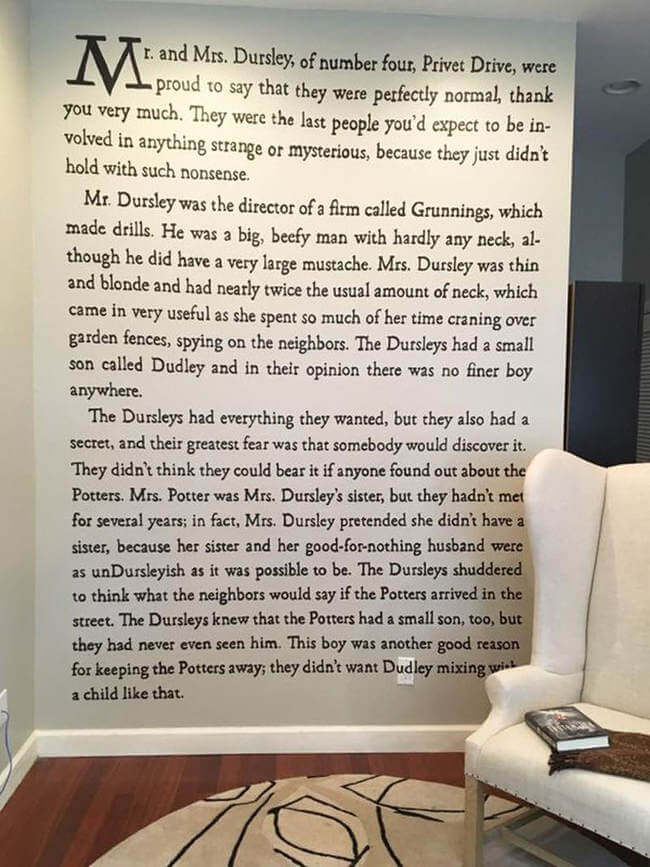 Source: link