Hey Everyone! Did you hear the good news?! Did you?!
Beyonce just published a very special Instagram photo where she announced she is pregnant again!!!!
This is what she wrote with the picture:
" Beyonce – We would like to share our love and happiness. We have been blessed two times over. We are incredibly grateful that our family will be growing by two, and we thank you for your well wishes. The Carters.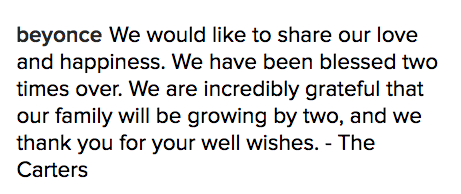 And YES, We're sure it's twins, just look at this line: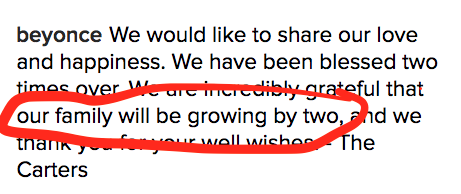 Now we know this riddle is ridiculously hard to figure out, But we're pretty confident that she is carrying twins.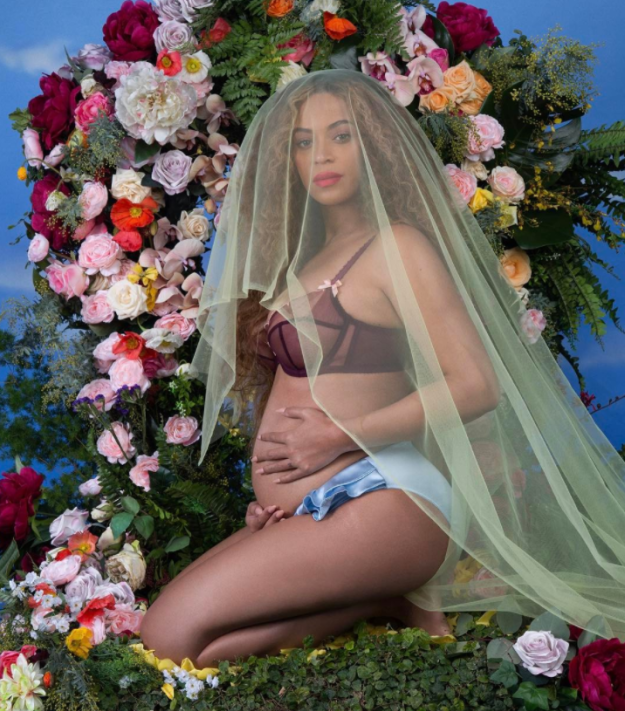 Those twins will be so lucky to be born to Bea and Z. I can already see all the trips and fancy hotels around the world that they will visit in their early age while i sit hear in my office just letting life pass me by…oh well…Congrats Carters. Glad to hear.
Source: Buzzfeed