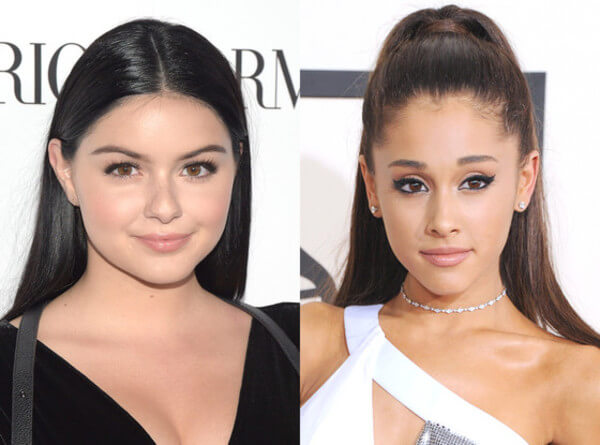 Belittling and discrimination of women for no definite reason aside from hatred and dislike of them, is harshly recurring especially in the internet where people have all the free will to post whatever they want to say about women. This is what exactly had happened to Ariel Winter who is a "Modern Family" actress and Ariana Grande who is "Focus" singer  whom both found themselves in a situation to arrest issues on body-shaming. That in order to win over this destructive criticism and misogyny, they have to be solidly united.
This happened when a certain comment was posted in the internet trying to make up an issue between the two women by comparing their physical appearances.
"Got asked if I'd prefer @arielwinter1 or @ArianaGrande lol, it wud definitely be @arielwinter1 curves are sexy sticks aren't," the writer posted on an undisclosed forum.
As a result, the "Focus" singer decided to re-post the comment in her Instagram account, addressing a straight to the point reply to the misogynistic attack over her and even to other women.
"Here we go again…. I'm sure I'm not the only one feeling this way today!! in case you need a reminder, you're beautiful. it's a beautiful day to be yourself !!" she captioned a paragraph-long statement praising body acceptance above the desire to gain other people's approval.
After her break up with Big Sean she used her IG account to blurt out her sentiments over these misogynistic critics thrown at her.
"I am tired of living in a world where women are mostly referred to as a man's past, present or future PROPERTY/POSSESSION," she wrote after the split. "I…do not. Belong. To anyone. But myself. And neither do you."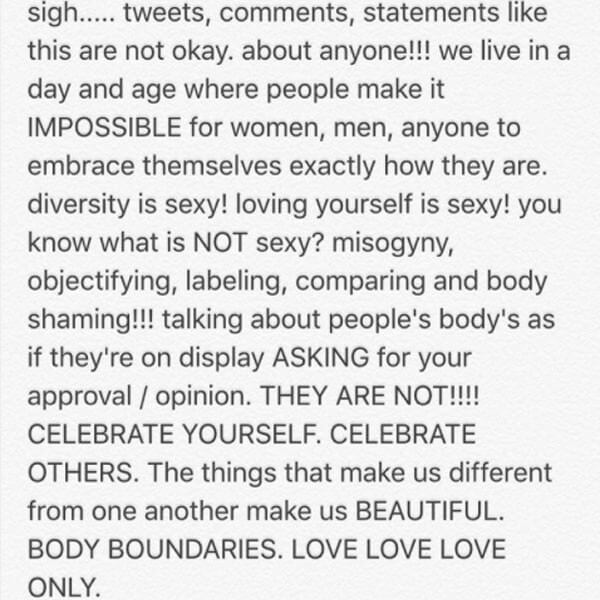 Winter, on the other hand, agreed with what Grande stated in her account and  re-posted the comment and the Grammy nominee's response together with her own opinion on the issue.
"Thank you @arianagrande for posting this Instagram. "I especially believe in today's world we all need to stick together- I believe in EMPOWERING other women and not putting them down. I celebrate everyone for who they are because that is what makes them beautiful. You ARE beautiful."
This may become an eye-opener to everyone who unconsciously posts body shaming comments online. Artists like Winter and Grande are victims of these harsh and destructive criticism and they will no longer be silent about it.
Source: Eonline