Like most people after the age of 30, you probably see your Facebook newsfeed full of baby photos and cute toddler moments that just screams ADORABLE. But what if you're one of those guys or gals that don't have a baby of your own? ( dare i say it?! JUST DID ).
When you sit and stare at these photos it's easy to forget that behind the smiles and perfect lighting, raising a baby is hard work, and you wont get to see it on Facebook because no one wants to post bad things on their wall right? So how do i know if i'm ready for this big step called parenthood?
Easy, just grab your friends and ask them to babysit their kids for a day or two and find out once and for all. If you're feeling disgusted every time you need to blow the nose of a 3 year-old or better yet, change a diaper, maybe you should wait for a while and let this thing called baby make someone else happy. This is only one sign, but surly  there are more, so keep reading below and see if you can agree or disagree with these 5 signs you're not ready have kids.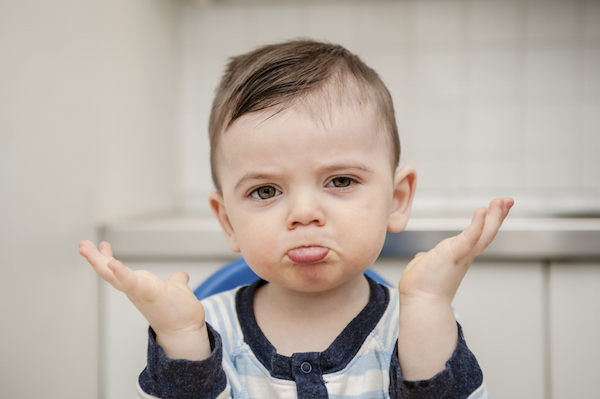 1: You love baby clothes and accessories way too much for a person who doesn't have kids
Everyone thinks the tiny converse shoes are the most adorable thing on the planet, but that's just when you forget there is a tiny person attached to it, and they make a mess.
So if you cant stand the look of the same tiny shoe while a 3 year-old runs around your house knocking things over, lets stay on the pill shall we?
---
2: If you care too much what other people think
Being a parent means having thick skin. Everyone will think they know whats best for your kid and they will grill you and scan you for every little thing you do, too much TV, don't let them play with smartphones, no dogs or pets until they're 3 and so on.
You are always being judged, you gotta know how to deal with it and make the right decision for your child regardless of what others say. If you think you cant do that, lets wait for a while.
---
3: If you own nice things that you really care about – forget them
Say goodbye to anything nice, or clean in your house, or life. Plastic dishes and dirty clothes from your last meal with the kids is the latest fashion trend for any parent.
Your nice car is now just a giant baby wagon and forget about clean sofas or nice shirts. One thing you have to learn before becoming a parent is to let go of material things. If you cant do that, just say no.
---
4: You like eating your dinner in peace
Yeah, this is the worst – for sure, say bye bye to warm meals and romantic dinners at restaurants. From now on you need to convince your 2 year-old baby that he needs to eat and no scream and throw food on the floor, after a good 20 minutes, maybe you can have 5 minutes to eat your cold dish and try not to cry. Sounds bad? You're not ready!
---
5: Its important for you to have some time with yourself.
Yeah, not going to happen, the only time you're going to be alone when you have kids in your house is when you take a shower. So if you're the kind of person that needs to get away from everyone for a couple of hours once or twice a week, you are simply not ready.
I hope you take these things in consideration before making the big decision, kids can be the most glorious thing in the world, when you're ready for them
Source: EliteDaily