Have you seen one of the latest trends in body art? Cross stitch is being used for ages on textile as one of the oldest embroidery techniques. However, recently some tattoo artist brought it into their world and in the gallery bellow you can see a collection of 32 very successful cross stitch tattoo works done with cross-stitch technique. Personally, I'm not a particular fan of tattoos in general, but I must admit that some of these look pretty cool and interesting. What do you say? Share with us your impressions on this new trend of cross-stitch tattoos.
1. Soft symmetric design of a blue flower on the shoulder.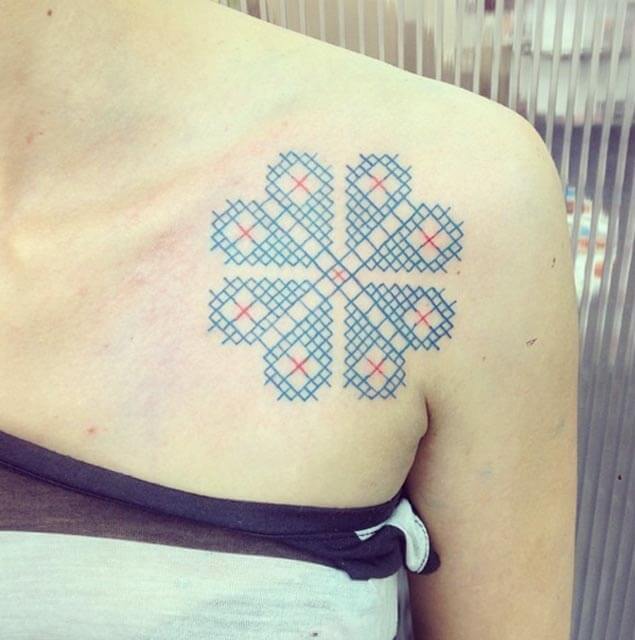 2. This tea cup is done in cross-stitch technique. Mad Hatter is not.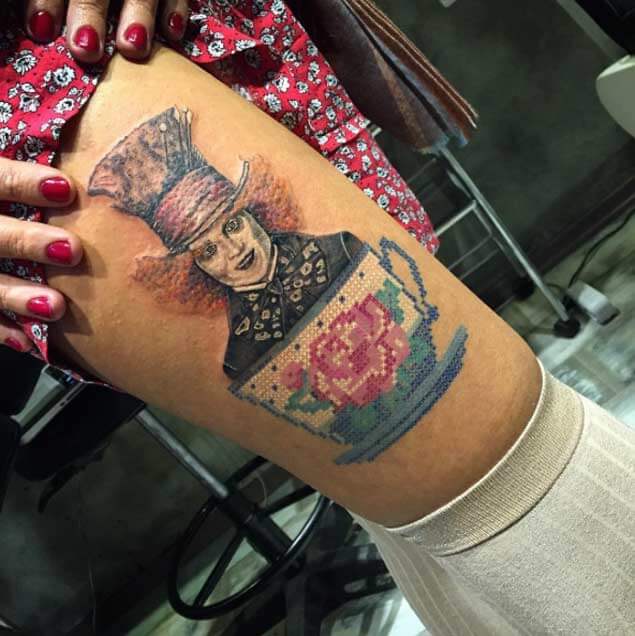 3. Stormtrooper on the forearm is a great example of a cross stitch tattoo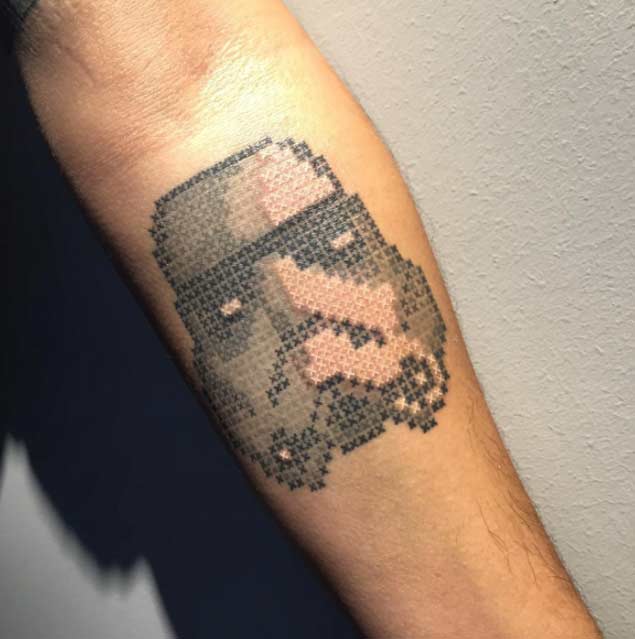 4. These raspberries look amazing … and delicious!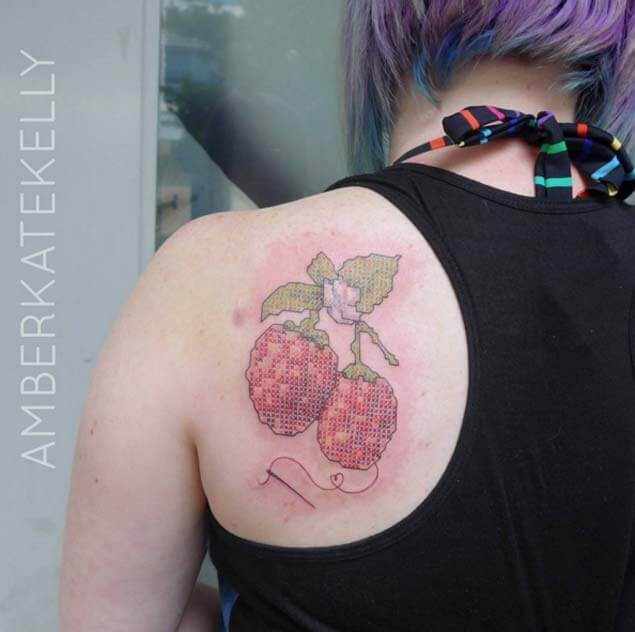 5. Flowers look great in soft-stitch.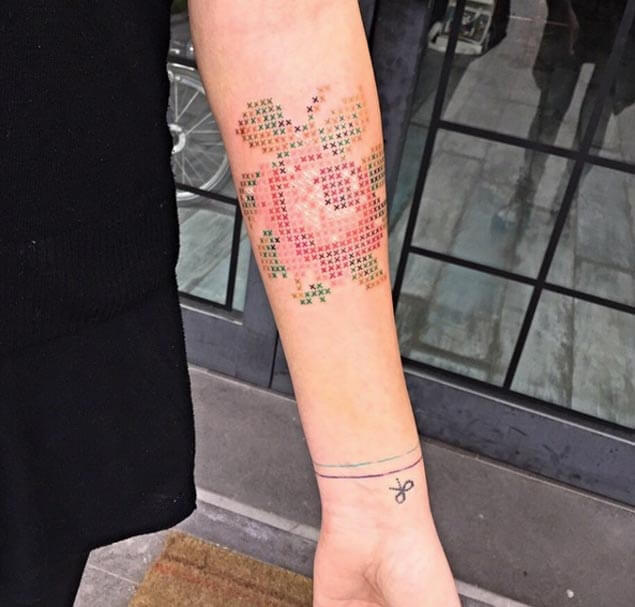 6. My favourite, a VW bug on the forearm (check out the licence plate)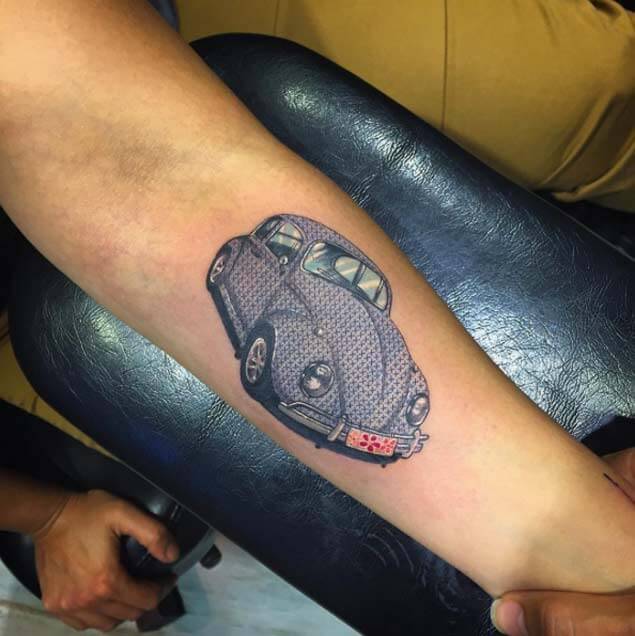 7. Minimalistic cross stitch tattoo of an owl.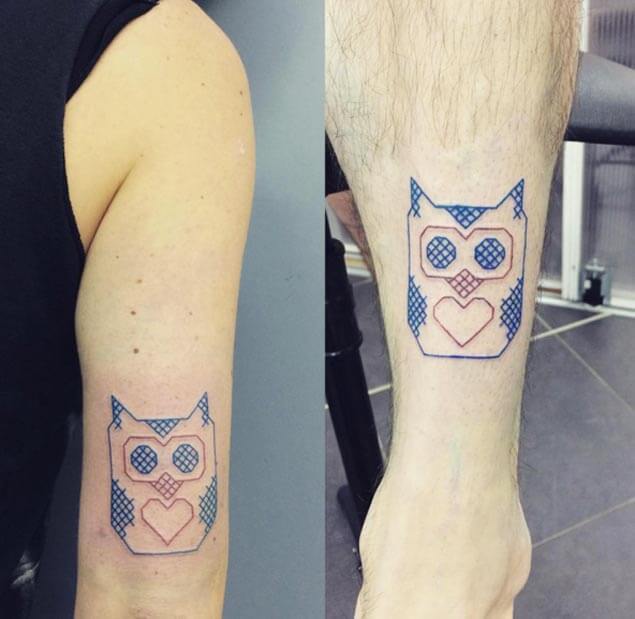 8. This bear looks great, well done, indeed.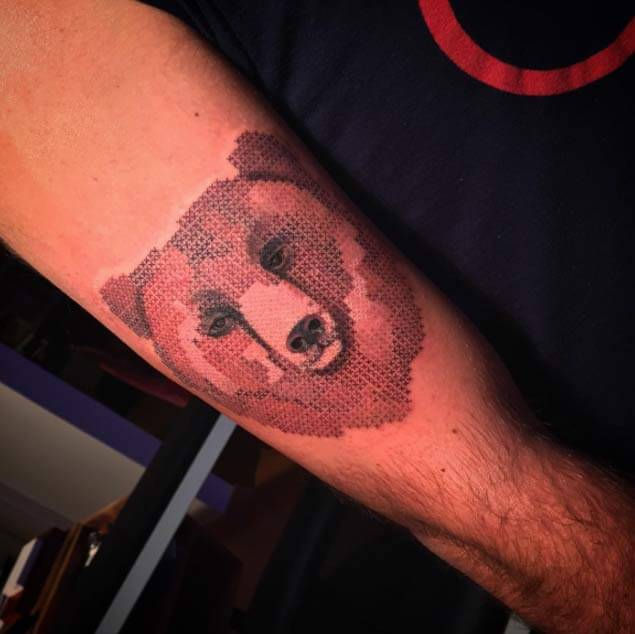 9. Flower bracelet, perfect for this technique.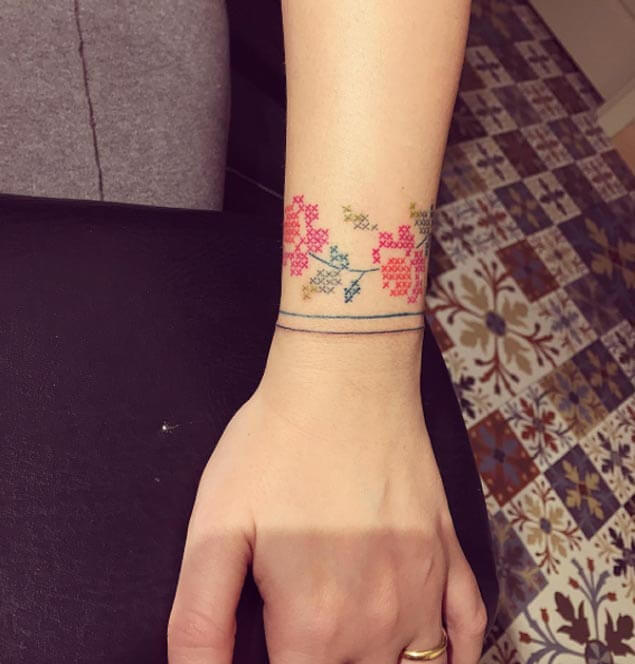 10. Minimalistic tattoo of a fox looks cute.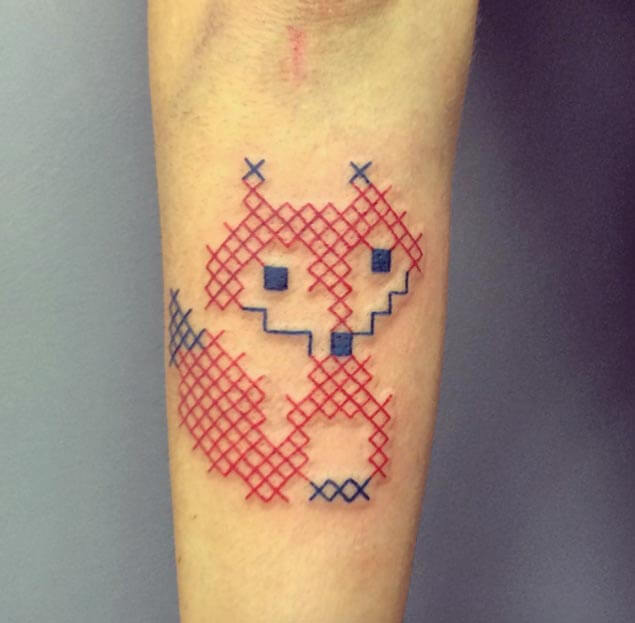 11. Watercolor anvil tattoo on above ankle.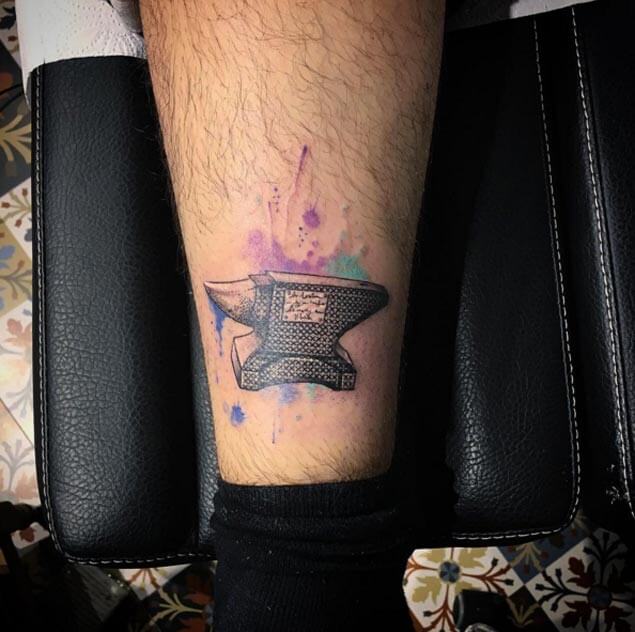 12. Everyone loves pandas!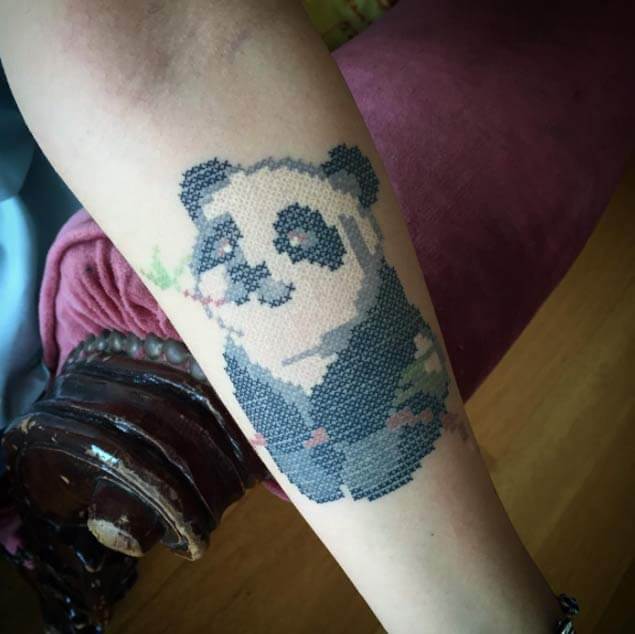 13. Heart on the shoulder… a human heart literally.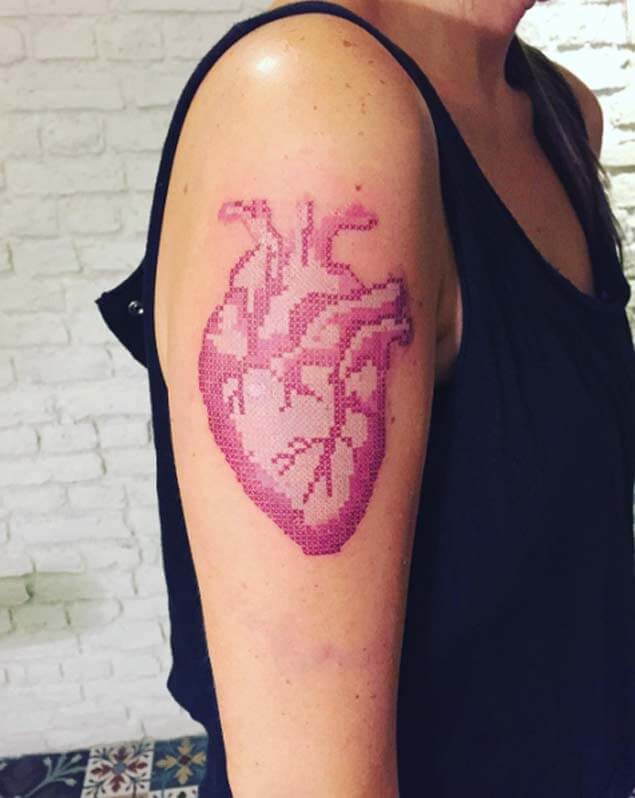 14. Retro television set. Screen part is done in cross-stitch technique, the rest isn't.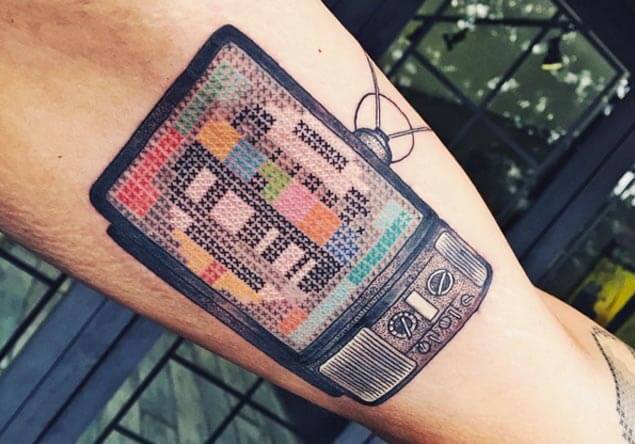 15. Perched songbird on the branch.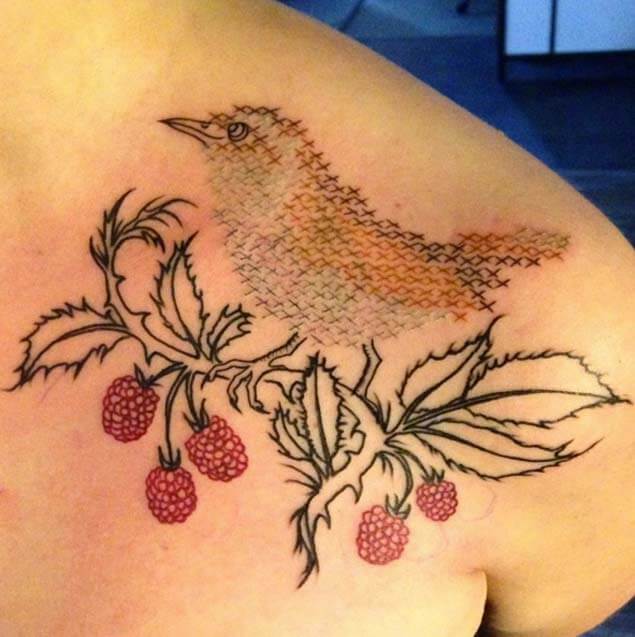 16. Wonderful stitching – this tricep pattern.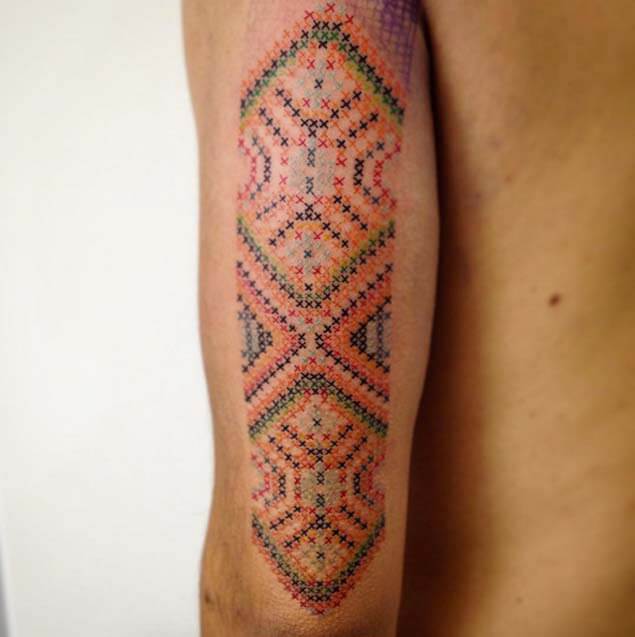 17. A dinosaur turned out really cool.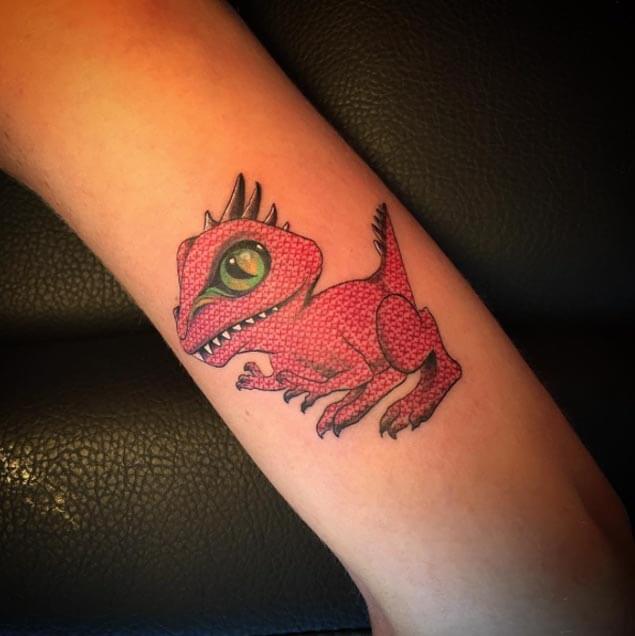 18. A simple flower showing the cool system of cross stitch tattoo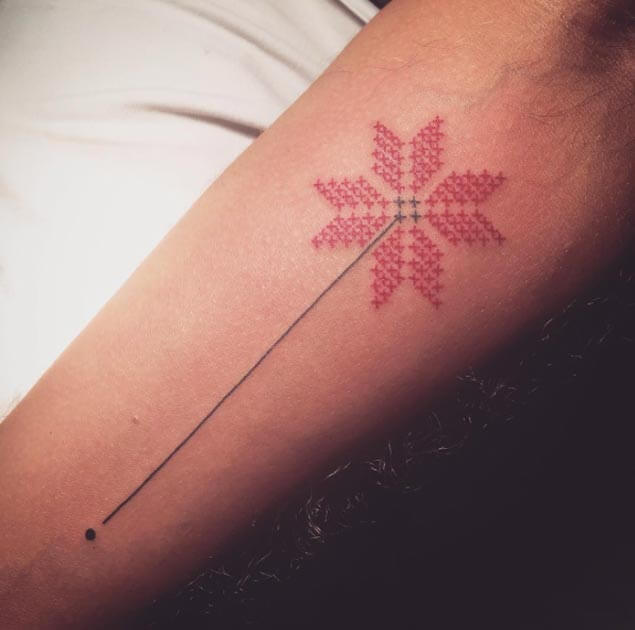 19. the Superman icon looks amazing
20. Fruit of the loom anyone?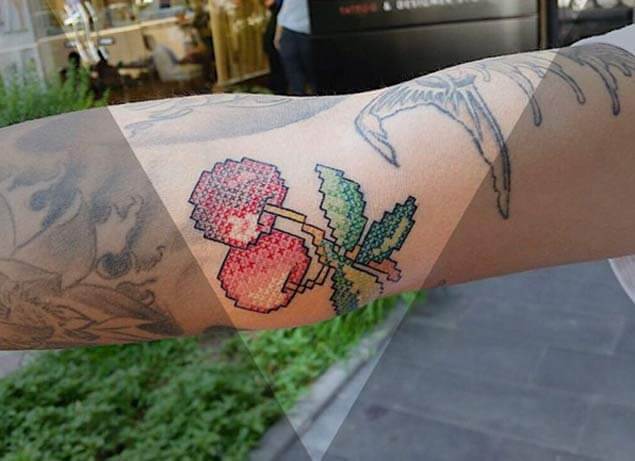 21. A nice looking whale, an original tattoo design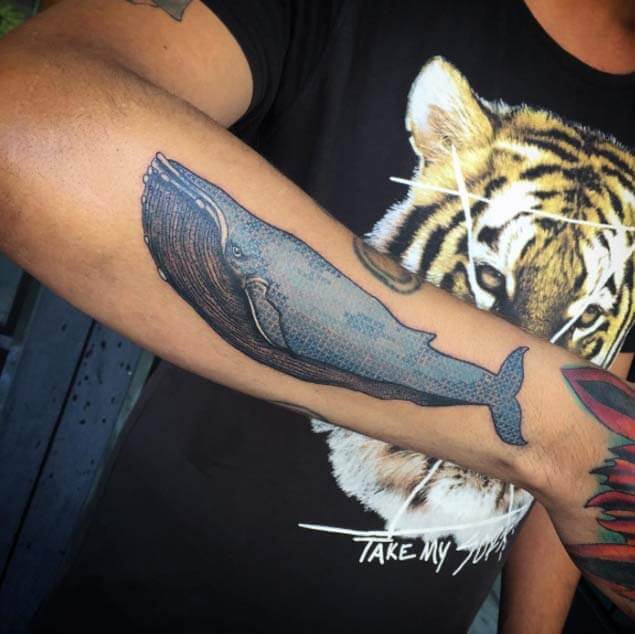 22. A tiny Hulk looks so adorable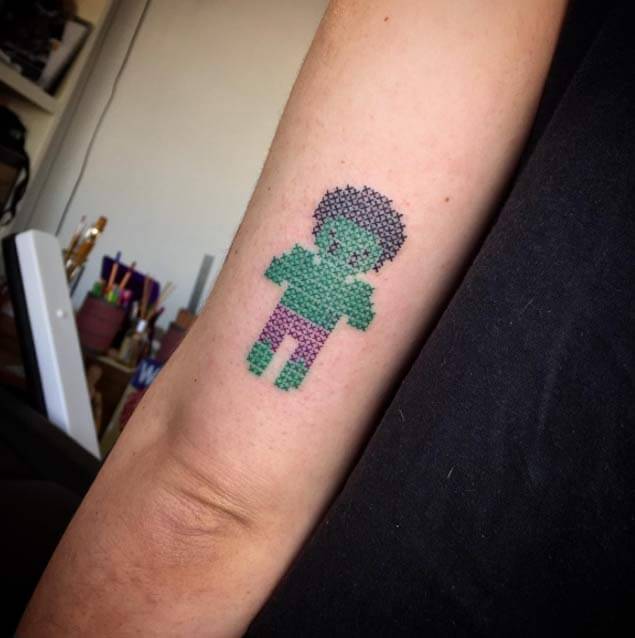 23. Great blue and pink dog on the back of the shoulder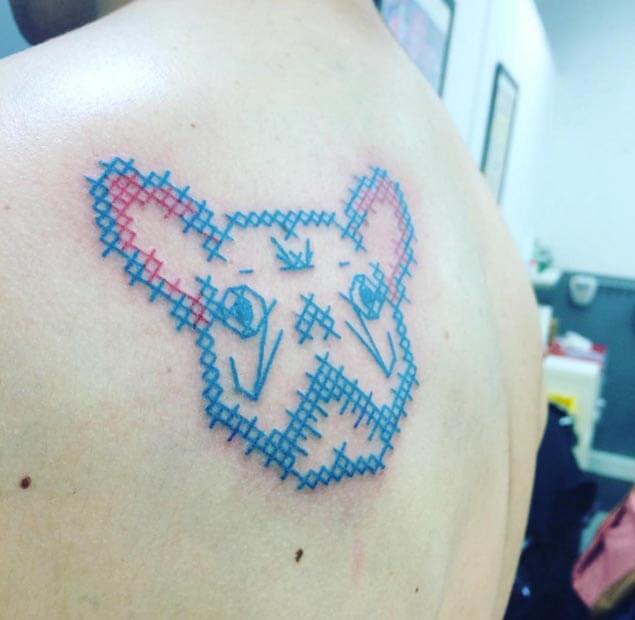 24. Tiny heart tattoo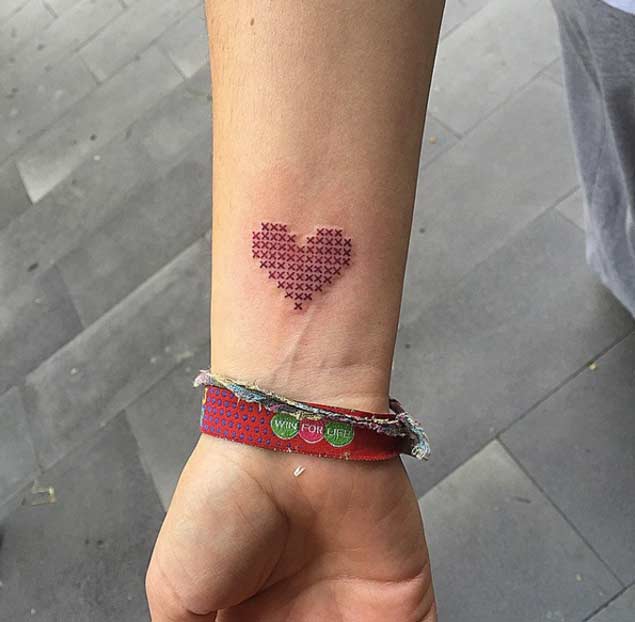 25. Is this the Firefox logo?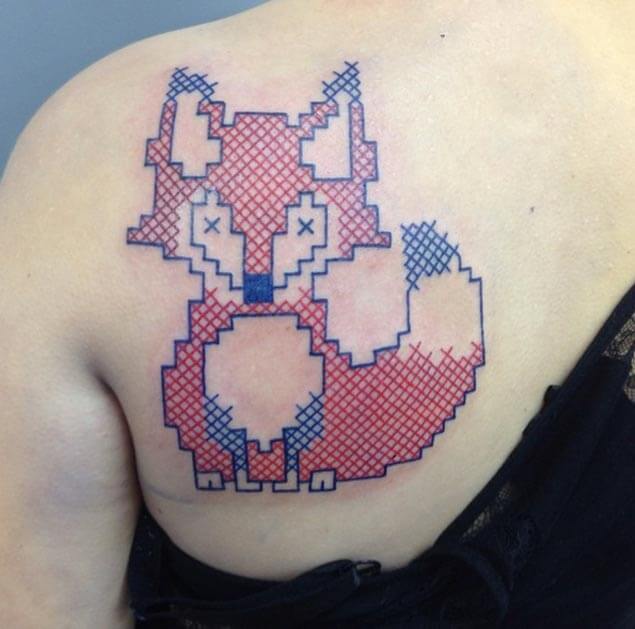 26. Beautiful rose tattoo made from stitching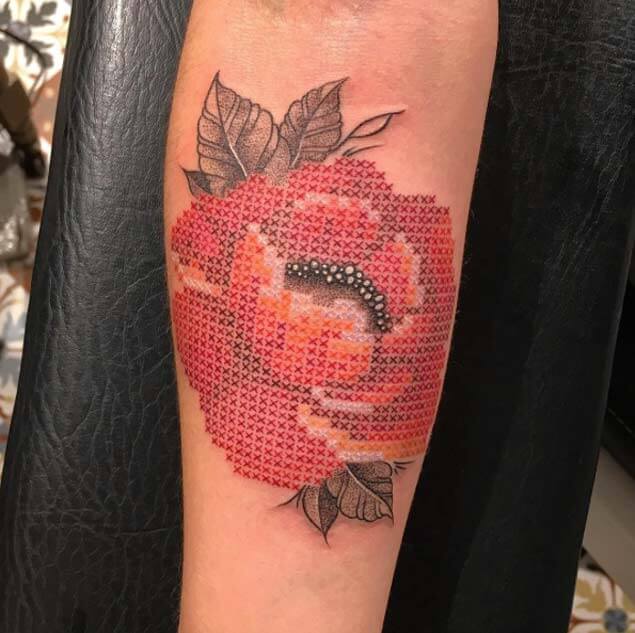 27. Nice!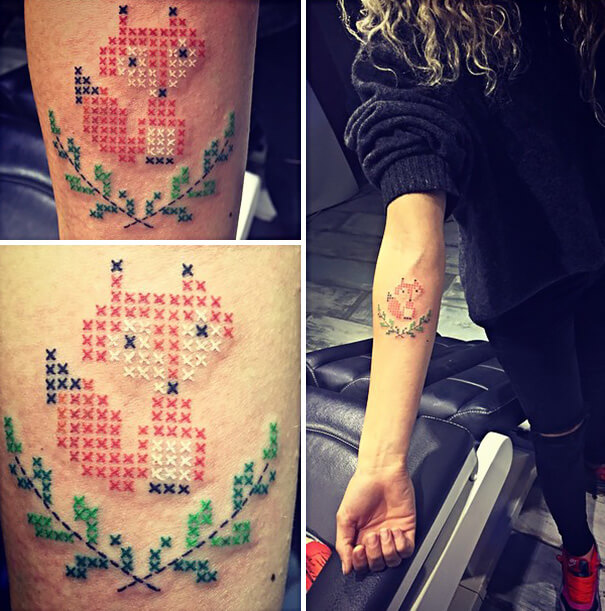 28. Couple share a nice tattoo together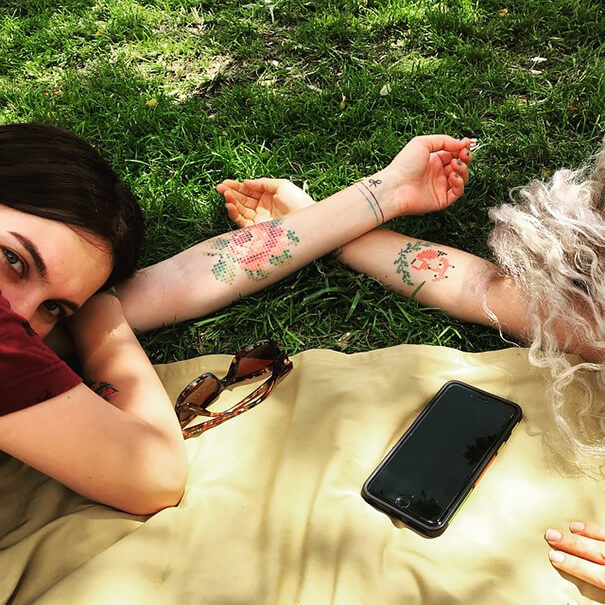 29. This is a galaxy tattoo on the side of the body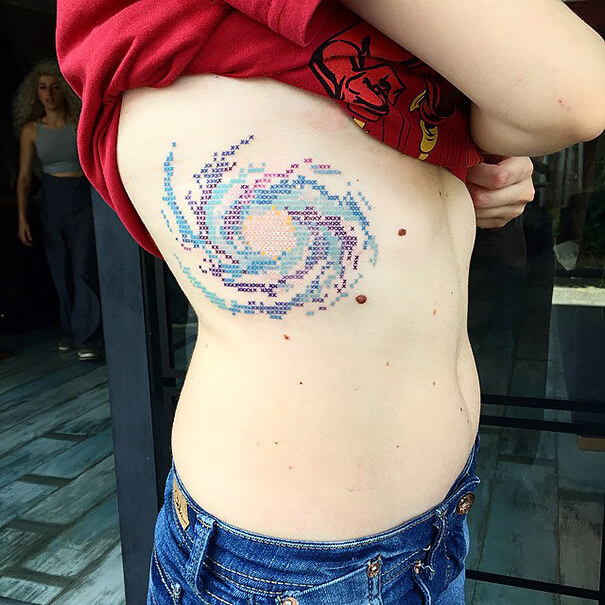 30. Ewreka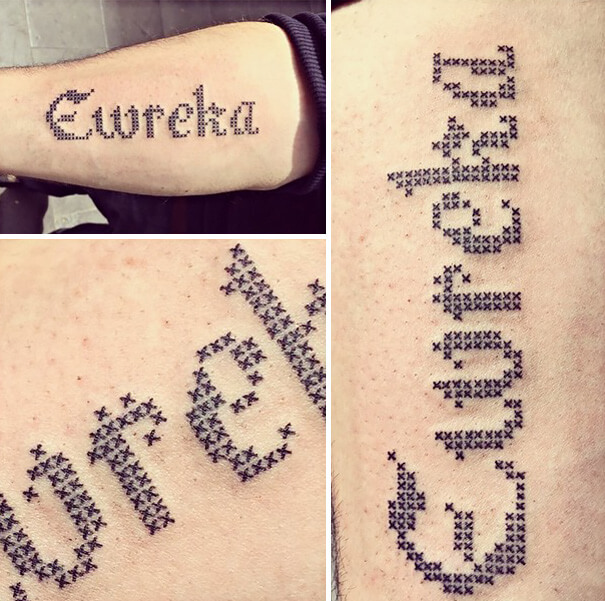 31. Marilyn Monroe looking fine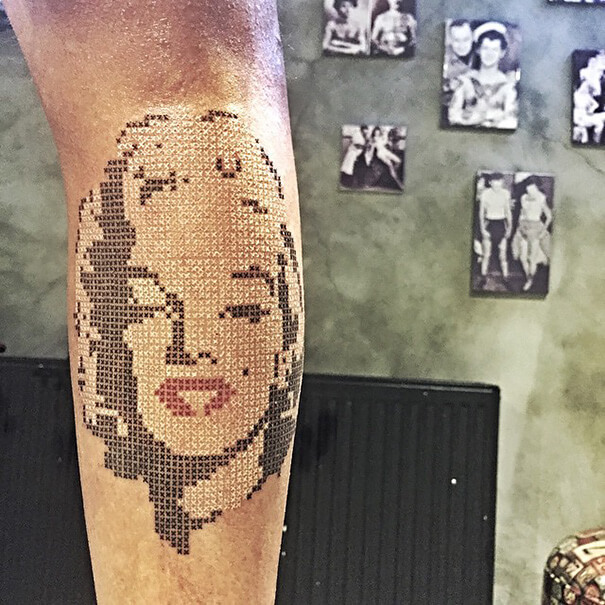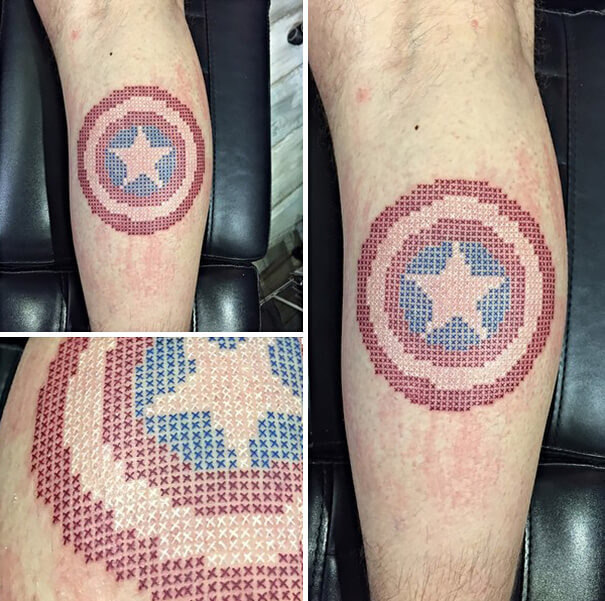 Sharing is caring people. don't forget.