A user on reddit posted a question on how he can improve his relationship and not only did he get lots of responses, some of them were really good, and the best part about them they were actually things that real couples do. Check out some of the answers he got: 
1. Exercise together – It's a fact that couples who exercise together have better time in bed, there is nothing like going for a great bike ride together or for a quick run before bedtime – try it, you wont regret it.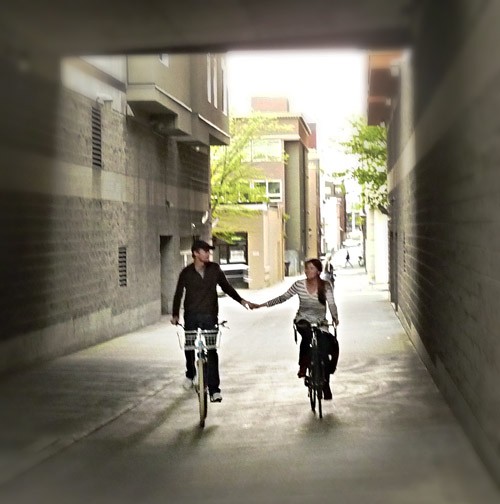 [the_ad id="71925″]
2. Make a "fight box" – many people do this little trick, when you get married or whenever you get a chance, build or buy a wooden box with locks, then each of you should write a love letter to your partner and place it in the box and lock it, when you have your first big fight open the box and each one of you read the love letter your spouse wrote to remind you what's it all about.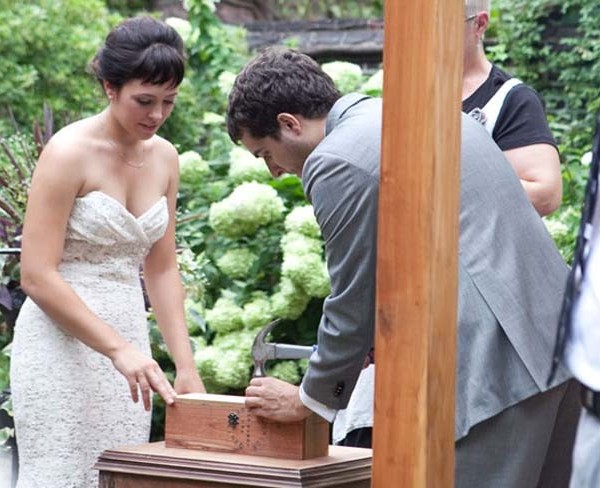 3. Have at least one thing you do alone – it's nice to do stuff together, but it's important to also have hobbies that are just your own, play video games, read, shoot hoops and more. It's important to have that one thing when you're feeling you wanna be alone for a while.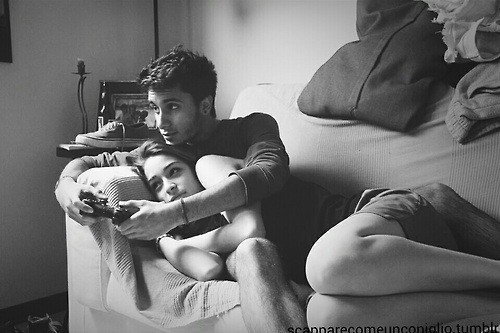 4. Leave notes to each other  – When you have different work hours, you can leave your man funny or loving notes by the coffee pot so when he wakes up it feels like you're talking, in return he can open the curtains and make you coffee so you wake up to a great new day.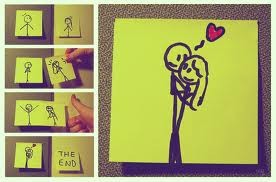 5. Give each other small inexpensive presents – True story about a couple who had 12 kids and lived only on one salary, the husband would work and the wife would take care of the kids and balance the checkbook. Every week the wife would give her husband some money for the week for food, gas and what not, and every week the husband would save a little bit so he could buy her tea cups as a present. He could not afford the whole set so now she have tons of tea cups that don't match. Money isn't an issue. The smallest of things can really show your love.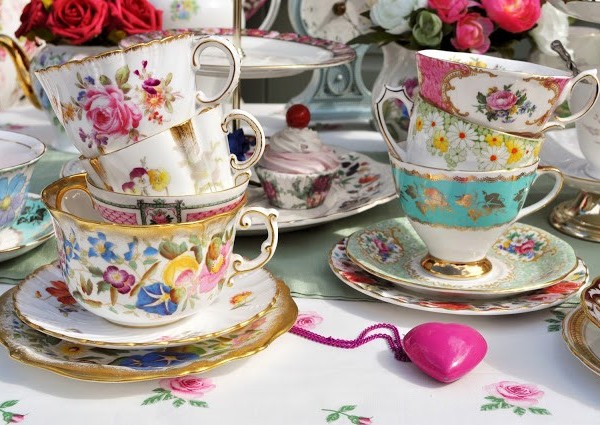 [the_ad id="71924″]
6. It's ok to tease – " i told my girlfriend i can't pick her up at the airport after a week we didn't see each other, then i dressed like a limo driver and waited for her by the baggage claim holding a sign with her name "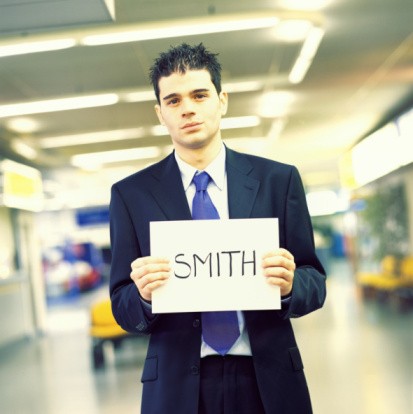 7. Spend more time together in the morning – " My husband gets up really early in the morning at 5 am, every day i get up with him and make him coffee while he showers, i prepare everything the night before, cups with sugar and everything so i only need to press brew. We eat breakfast together before he leaves. Seems like a small thing but it's an extra 5 hours we spend together a week and it's some of the best moments of my day "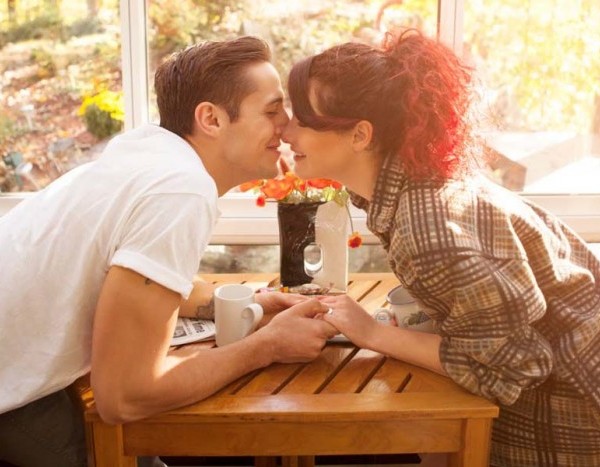 8. Cook together – cooking together is very fun, she cuts the saladas, you make the meat, think about it as 30 – 40 minutes of quality time that is pure fun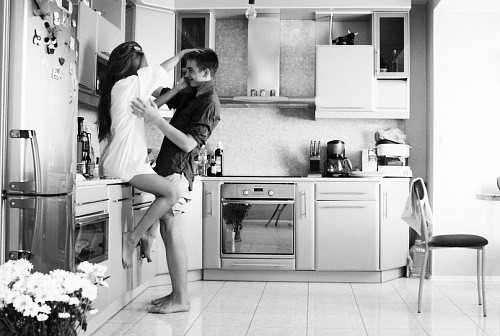 9. It's about the small sacrifices  – " Even though we are both right handed, i only do the sudoku on the left side of the book so she can be more comfortable "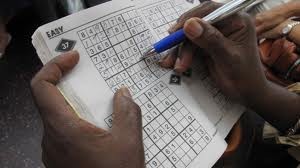 [the_ad id="83004″]
10. Turn your phone off at the dinner table – you will be doing your life a huge favor if you turn your phone off for an hour at the dinner table and just talk to your wife, or child.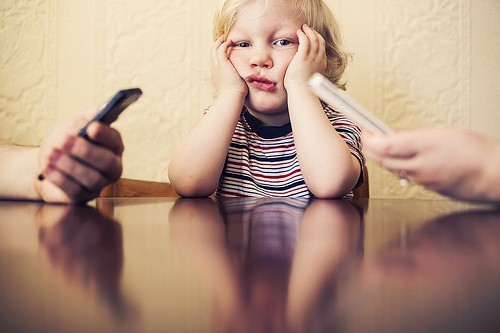 11. Keep an extra pair of something she really loves that can break – there is nothing like the smile on your loved one face when you surprise them with a second pair of boots they really loved but got worn out, or that awesome sunglasses you wear every summer but just now got broken, buy an extra pair, hide it. And when the time is right, surprise 🙂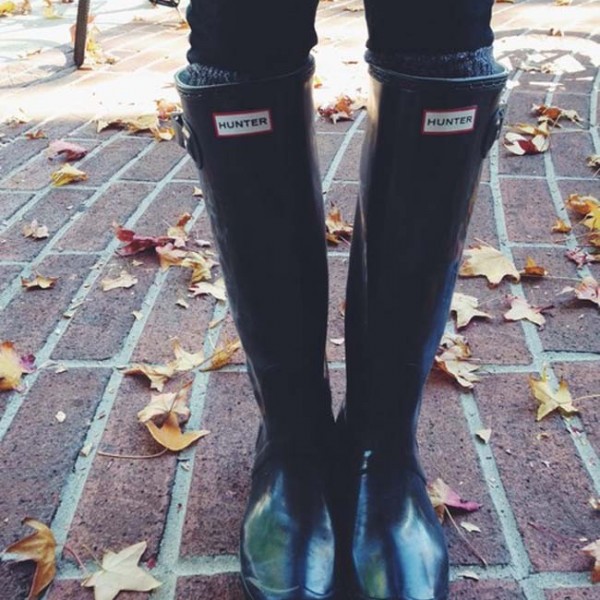 12. " Iglo time – for five minutes every day, we hide under the blanket and make it like an igloo, we just talk about our high and lows of the day "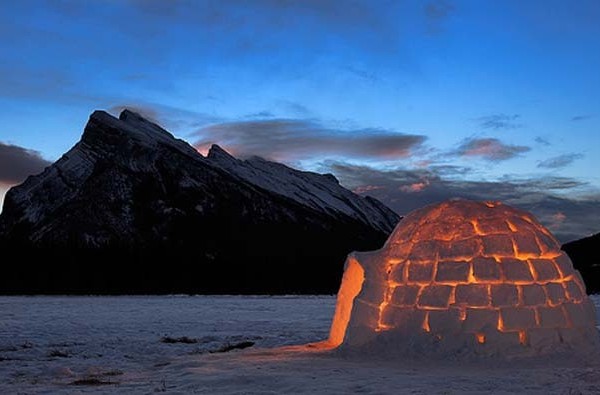 13. Remember what they like – nothing speaks more than actions, listen to the things he or she loves to eat. Or drink. Or do, and give them a small present from time to time to remind him you're always thinking about him or her.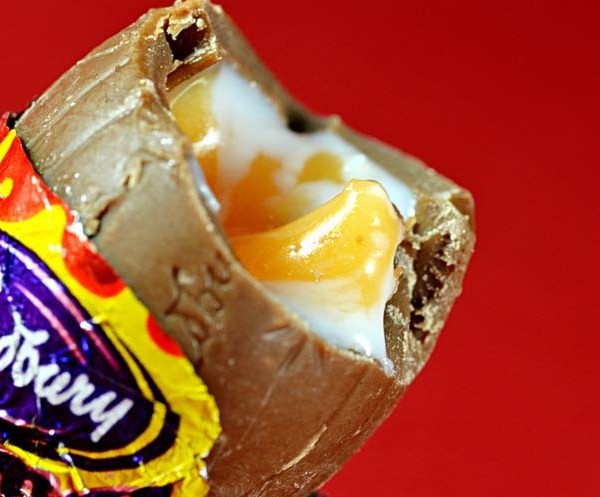 14. Say thank you instead of sorry – When you say sorry for being a jerk, the other person is forced to either call you a jerk or say it wasn't a big deal, say thank you for being so patient with me instead, it lets the other person know you understand your shortcomings and gives them the opportunity to say they love you.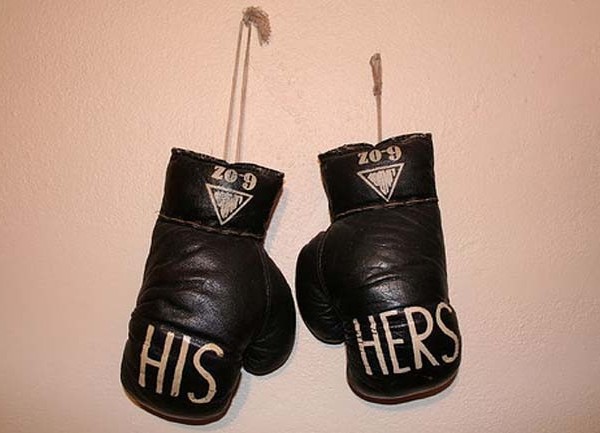 [the_ad id="77755″] [the_ad id="77756″]
15. Relax together – there are many advices for couples about doing crazy stuff together, but sometimes you just want to kick back your shoes and relax in front of the TV watching your favorite show.
16. It's the little things – when your girlfriend just finishes up a nice shower, take a hot towel you prepared in advance and make a heart shape on the bed. Then go and give her a kiss. She will love it, its the small things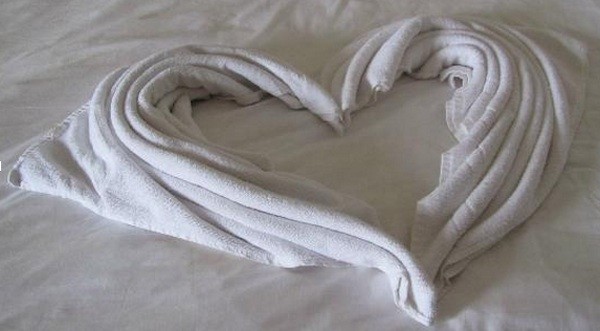 17. Let them have the last bite – letting your lover eat the last bite is a small "insignificant " thing that will show them just how much you love them.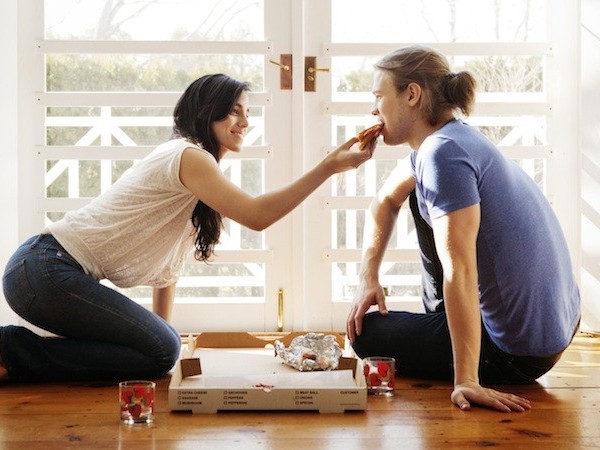 18. Just talk – You will be surprise that the conversations you have while naked together in bed are much more meaningful and deep than any other. Try it. Just lay in bed together and talk.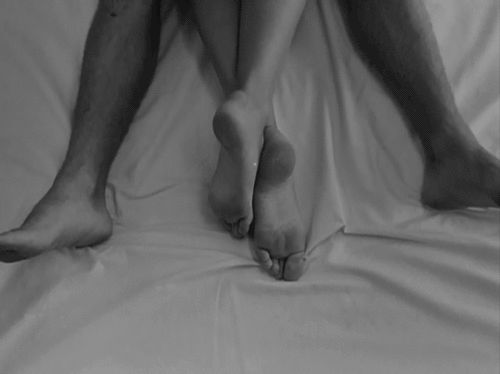 [the_ad id="71935″] [the_ad id="77756″]
19. Dance – anywhere you can, just hold one and other and move to some sound of music. Doesn't have to be a public place, as long as you both do it. It's magical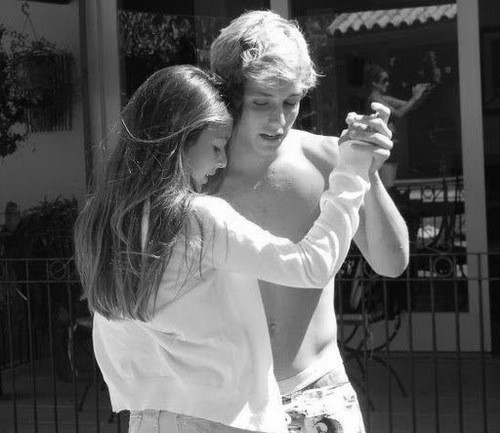 20. Treat their parents – When getting older and starting a family of your own, your partner's parents can get lonely, surprise her and her dad or mom and stop by and take them to dinner, they would love it, and she or he will love you even more.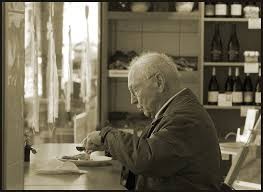 21. If you don't hate it, do it  – a little thing like making the bed every morning can make the whole difference between a good day and a bad day, for the people who care about these things, it makes a difference.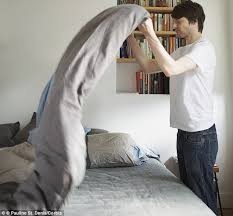 22. Take random pictures of her when she's not looking  – show her that you don't take her or your kids for granted, send her random pictures of her or the kids every now and then with a simple text message that says " I'm so lucky.. " this little gesture will brighten her day and show her you're always thinking about her.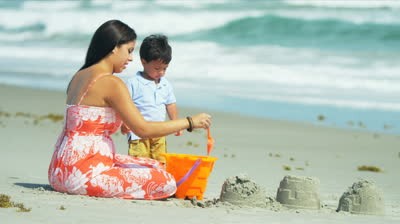 23. Prepare her toothbrush – " all i do is put a little toothpaste on her toothbrush and set it on the counter so it won't fill with a little water,  when she wakes up she smiles when she see it, i got the idea from my dad who is being doing it for my mom for the last 38 years "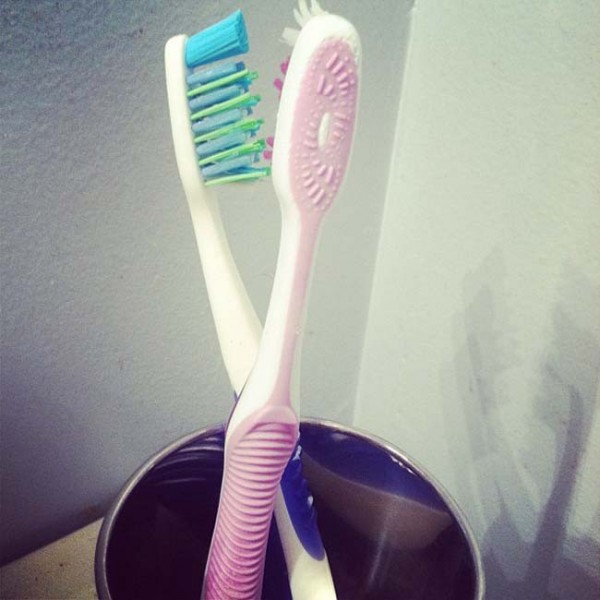 24. Just be there – sometimes you just need to be there and hold hands to say all you ever need.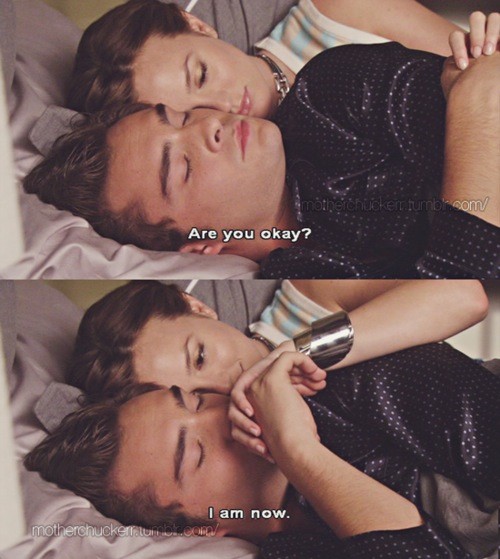 Source : Pulptastic