| We participate in the Amazon Associates program and may receive compensation when you click some links in this article | 
Pokemon is one of the most popular brands in the world, it has been like this for years, it has a devoted fan base that consumes the show and many other accessories as to show they love the characters like Pikachu and Ash specifically. These Pokemon shoes we feature below is exactly what Pokemon fans worldwide will love, so if you're one of them, and we assume you are because you browsed to this article, please enjoy and if you picked something from the list please share with our readers. You can also get a lot more cool stuff on Amazon.
1. The first Pokemon shoes are these beauty of Mudkip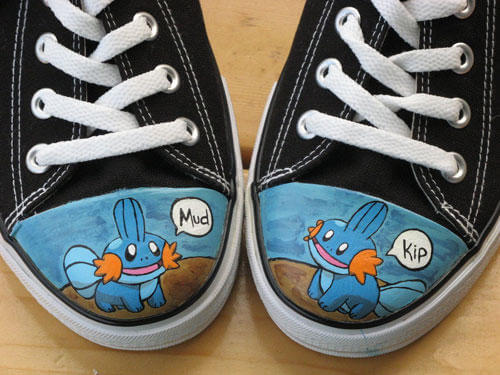 Created by Kayleigh
2. slowpoke and snorlax pokemon shoes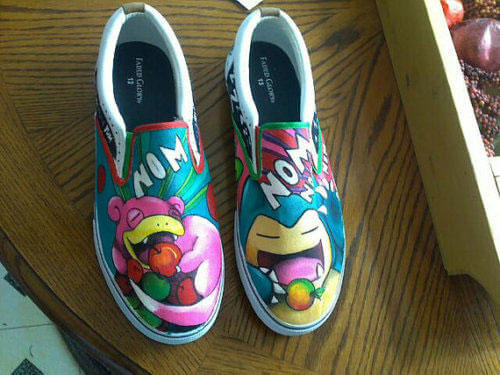 Created by etsy
3. These cool Pikachu black painted shoes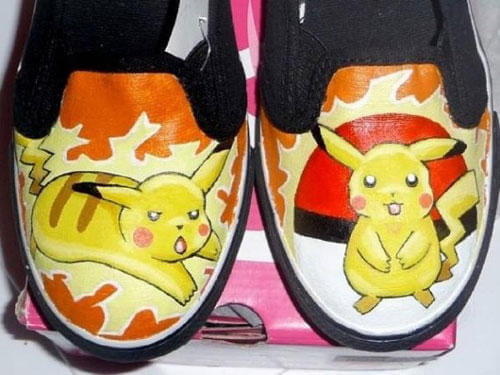 Created by Rachelle
4. These pokeball shoes look like too amatuer, but still cool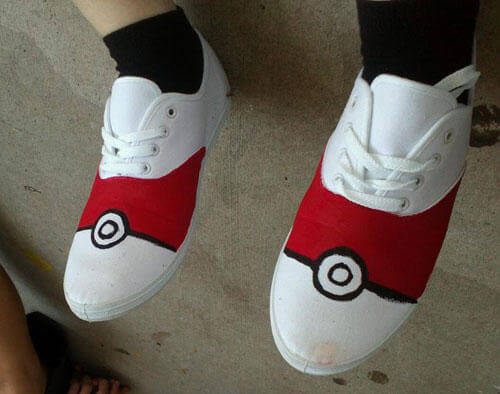 Created by unknown
5. Another cool black Vans turned into Pikachu shoes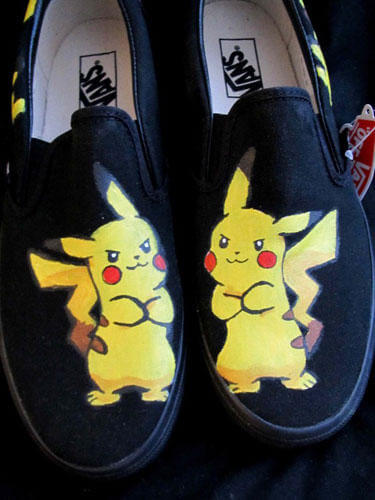 Created by Megan
6. This cool Bulbasaur shoes – nice work
Created by matisser
8. All white with Ash on the front side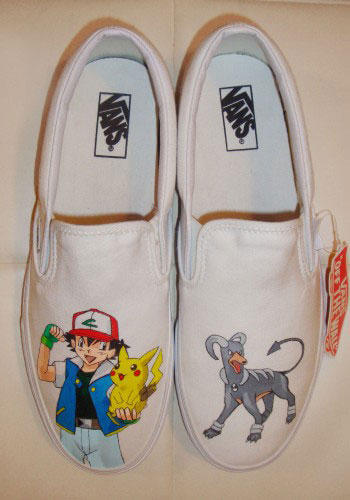 9. Do you love these black and white pokemon sneakers?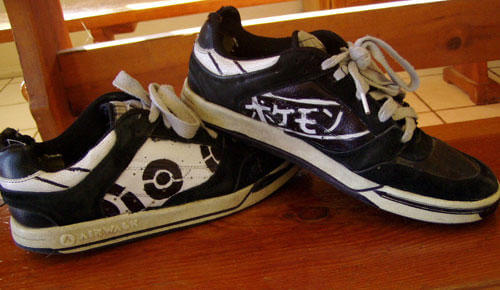 Created by Taikxo
10. Very detailed Squirtle Evol shoes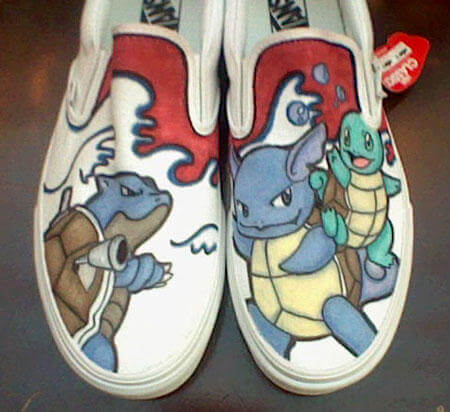 Created by xxdyrexx
11. These are the best shoes we have seen with pokemon drawings.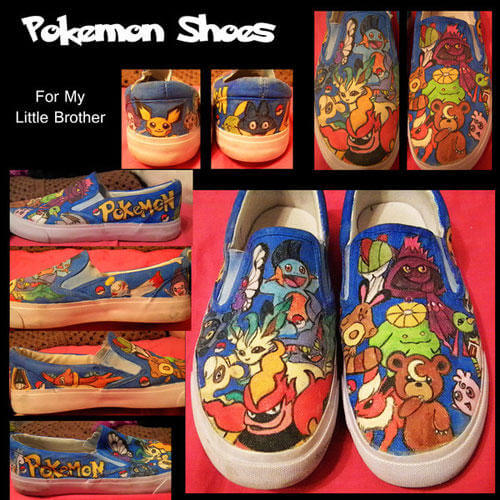 Created by miss-melis
12. I love the fact that the laces are in different colors.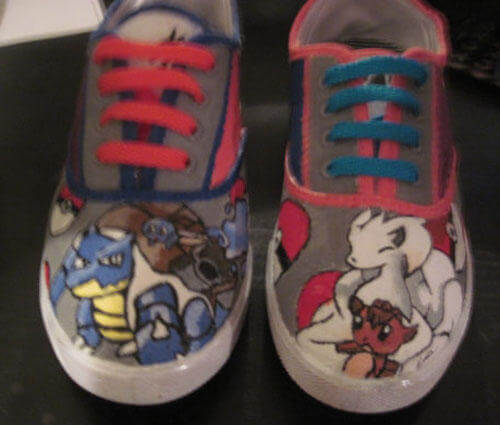 13. These are amazing! All over cover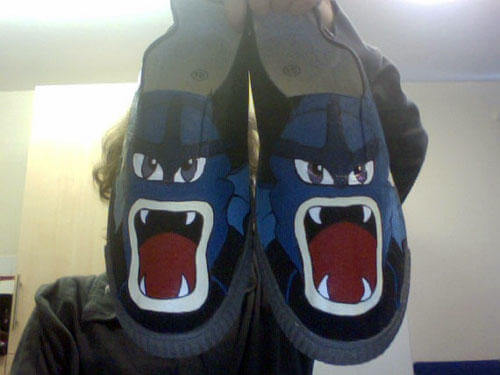 Created by TheFloor
14. Very nice pattern on these shoes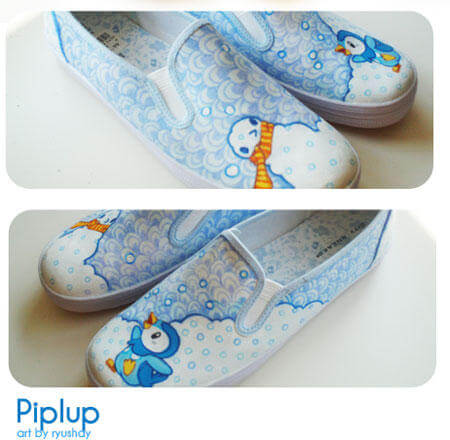 Created by pipulp
15. Simple sneakers with a cool pokemon drawing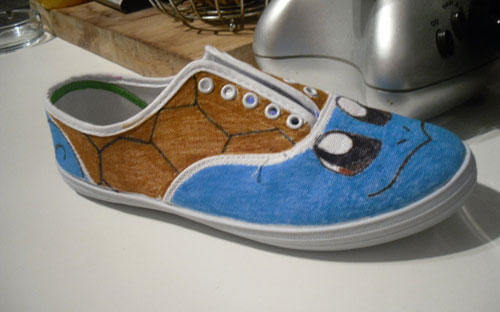 16. Incorporating all the shoe size for the work. NICE!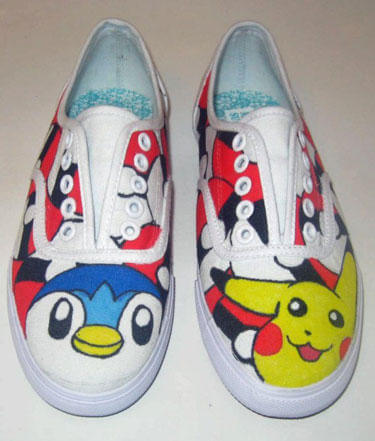 Created by Etsy
17. Dark style, love it. For those who want less color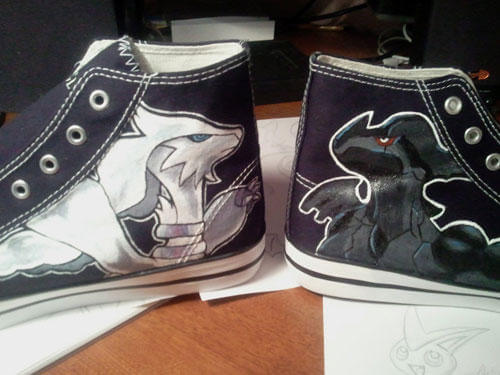 Created by miss-melis
18. The double tongue converse shoes you need in your life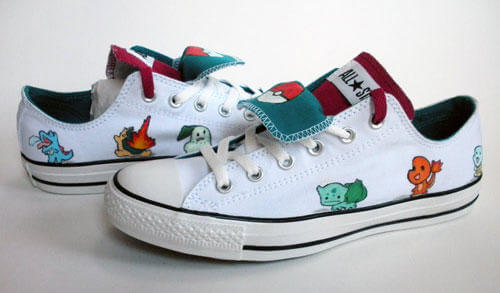 Created by tribute
19. Breathing fire shoes, can you handle their heat?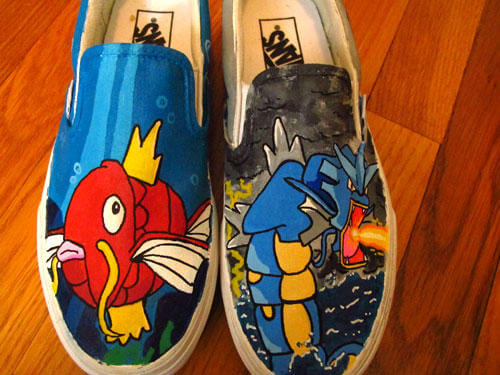 20. Simple converse shoes with the powerball logo and Pikachu on the front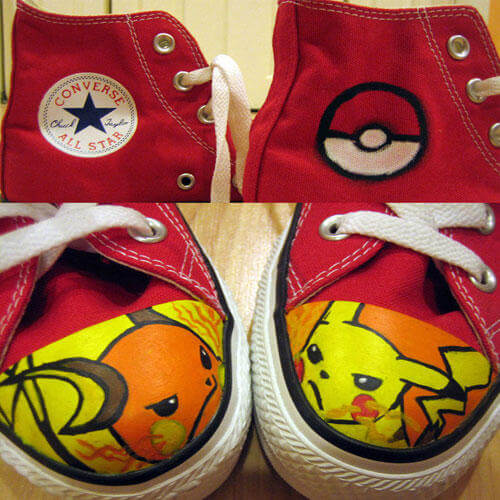 21. Pretty much everyone who is on Pokemon on these shoes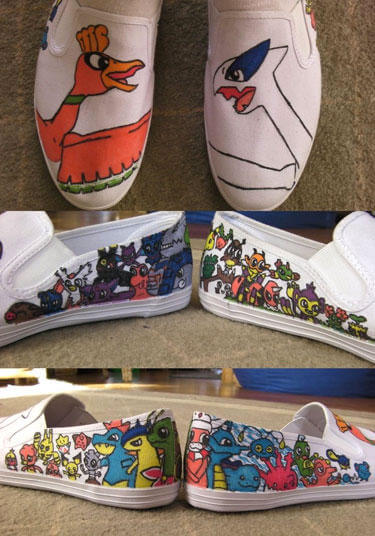 Created by JimmyJamJems
22. Very nice black and green shoes here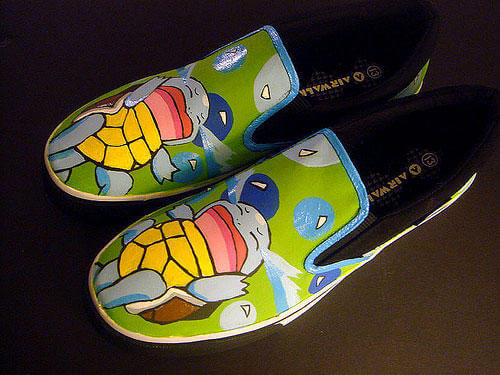 23. OK this is a little bit creepy with the blood stains, but still look cool.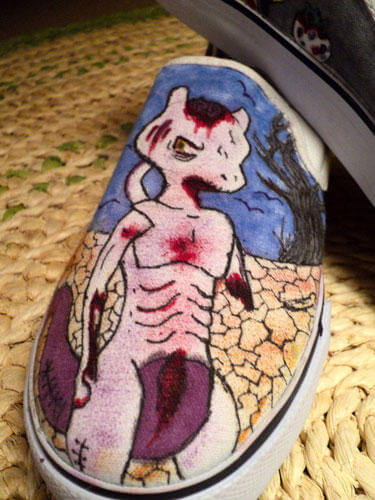 24. Full gold Pikachu shoes, awesome!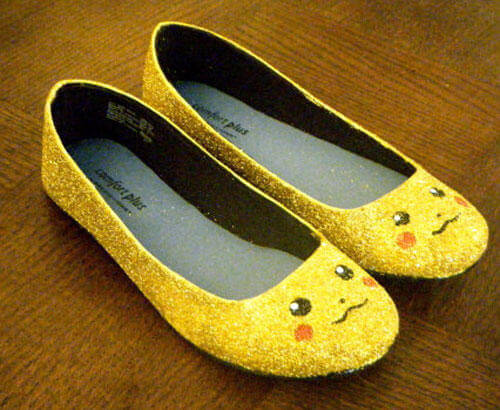 Created by aishavoya
Fans of the show will want to see these Pokemon shoes, so please let's share them with our friends.